If you are looking for How to Clear Cookies and Site Data in Google Chrome App on Android, then here is the step-by-step guide for you.
What does cookies and site data mean?
Cookies are files created by websites you visit. They make your online experience easier by saving browsing information. With cookies, sites can keep you signed in, remember your site preferences, and give you locally relevant content.
There are two types of cookies:
First-party cookies are created by the site you visit. The site is shown in the address bar.
Third-party cookies are created by other sites. These sites own some of the content, like ads or images, that you see on the webpage you visit.
How to Clear Cookies in Chrome on Android
1) In the first step open the Google Chrome App & tap the three-dot menu icon in the right corner.
Also Read:- How to Move Chrome Menu Bar to the Bottom: 7 step guide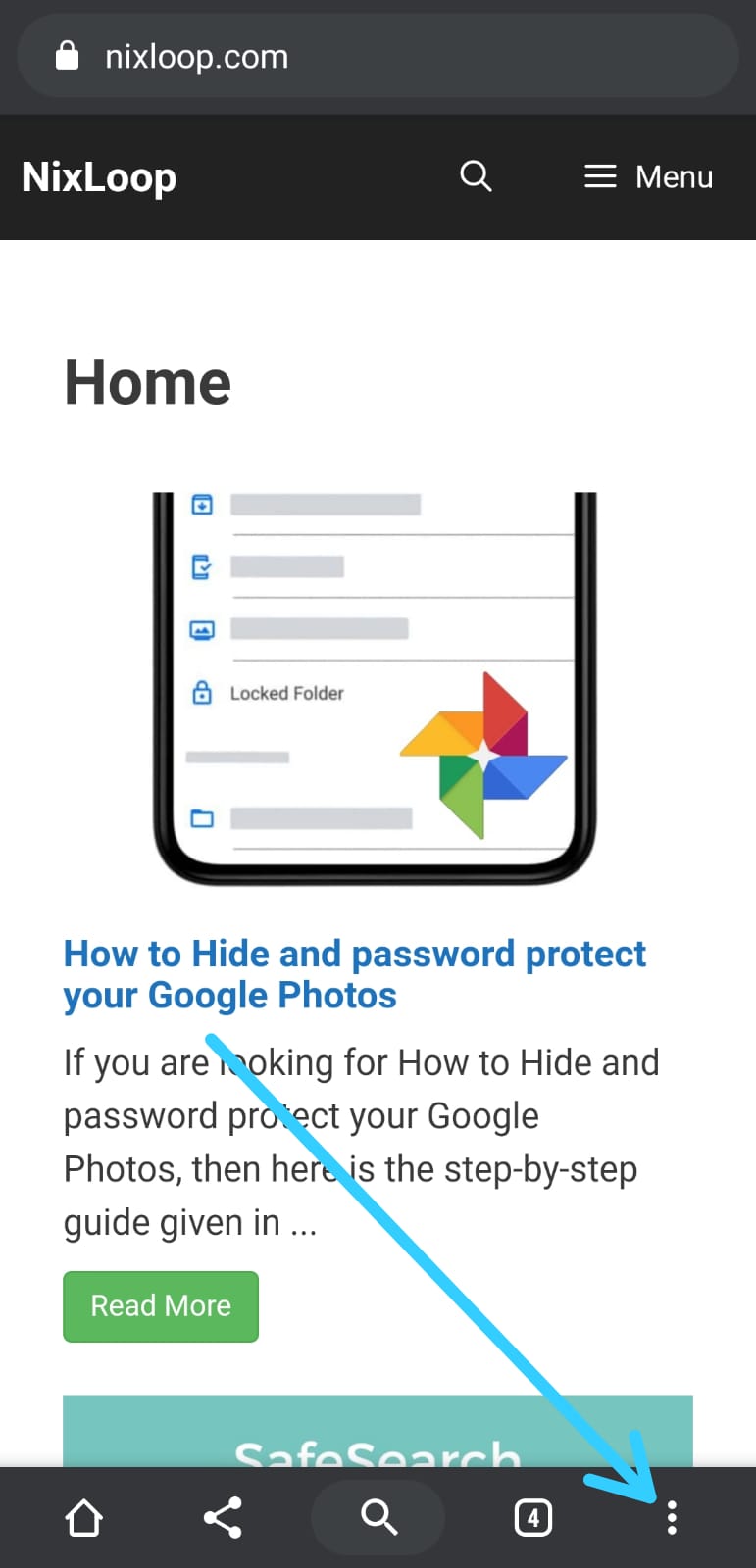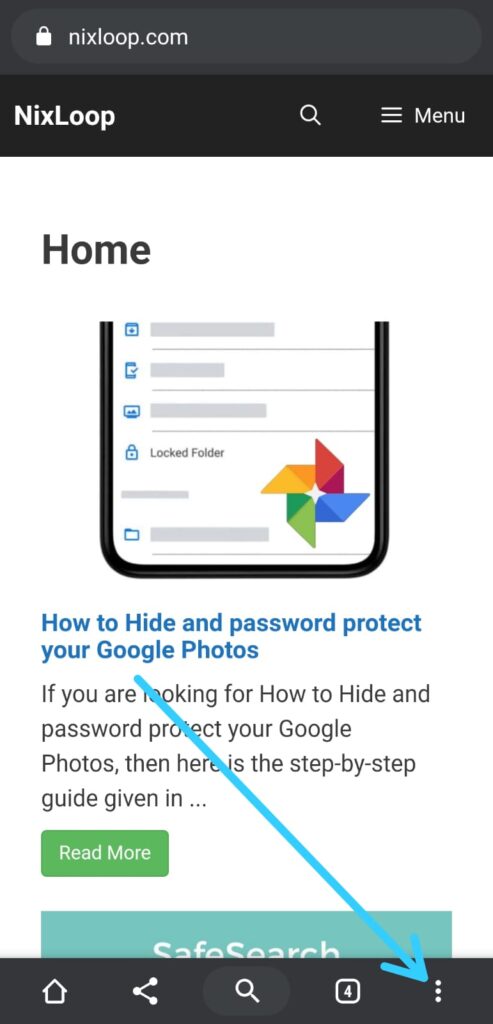 2) Now select the History option from the menu.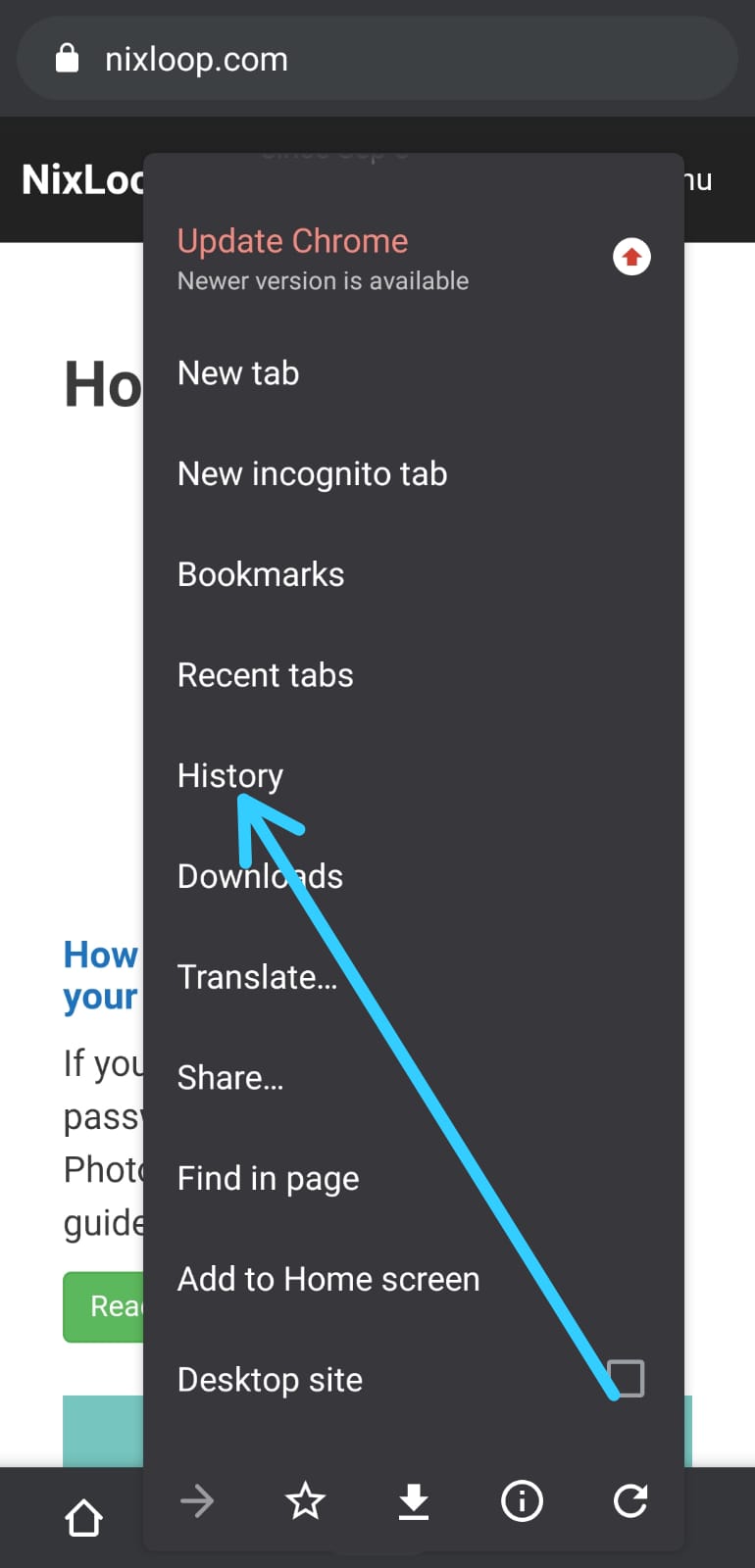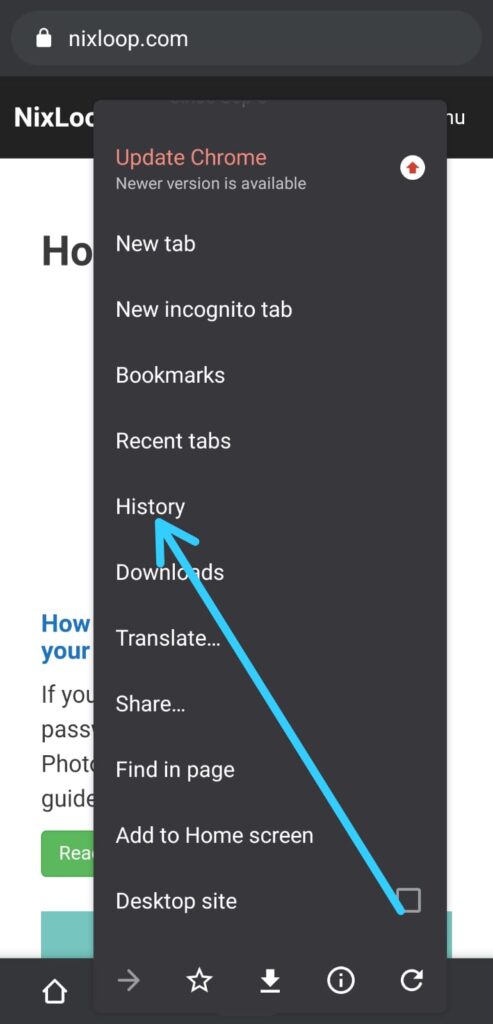 3) In the HIstory, click on the "Clear browsing data" option you get at top.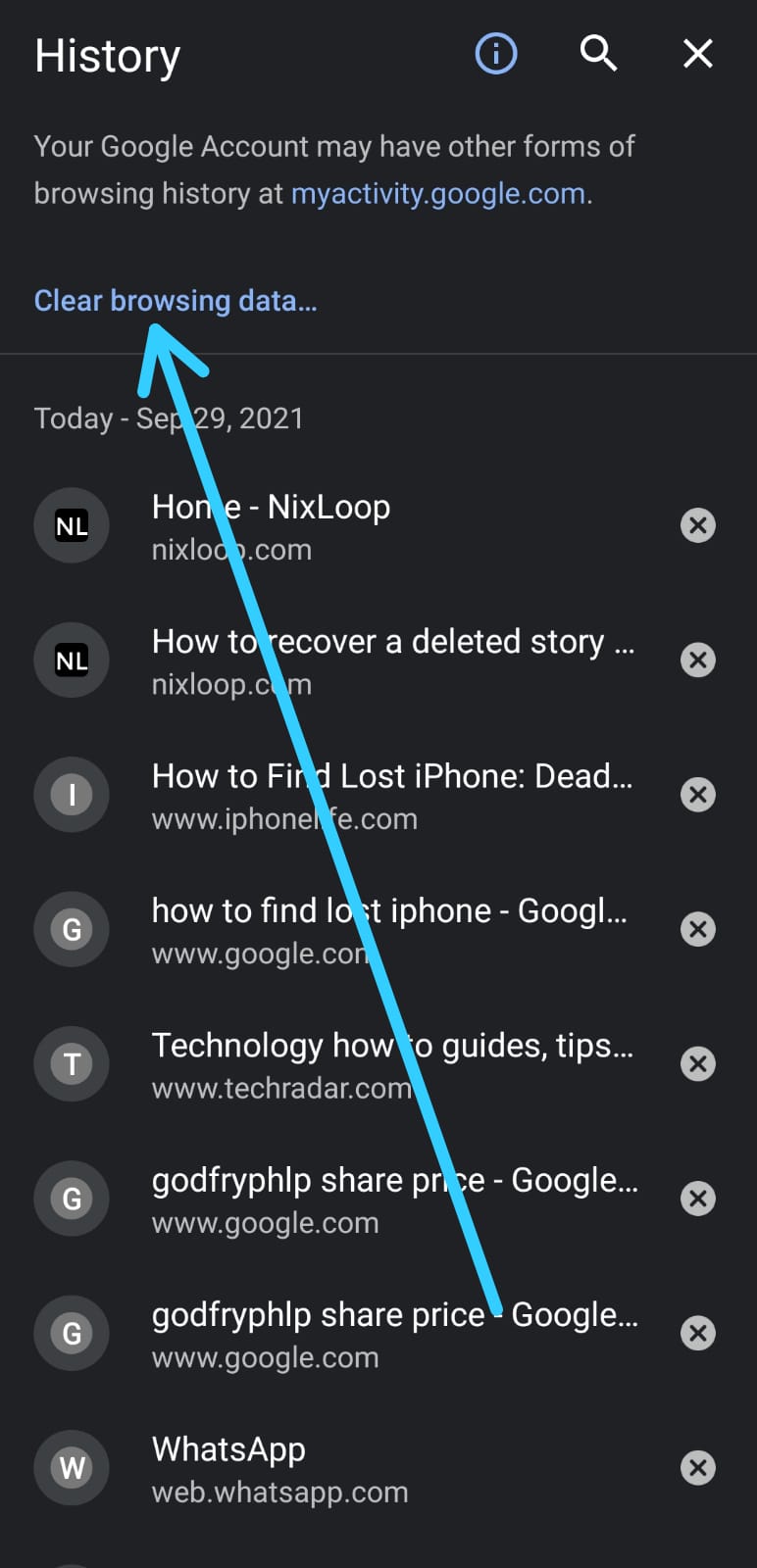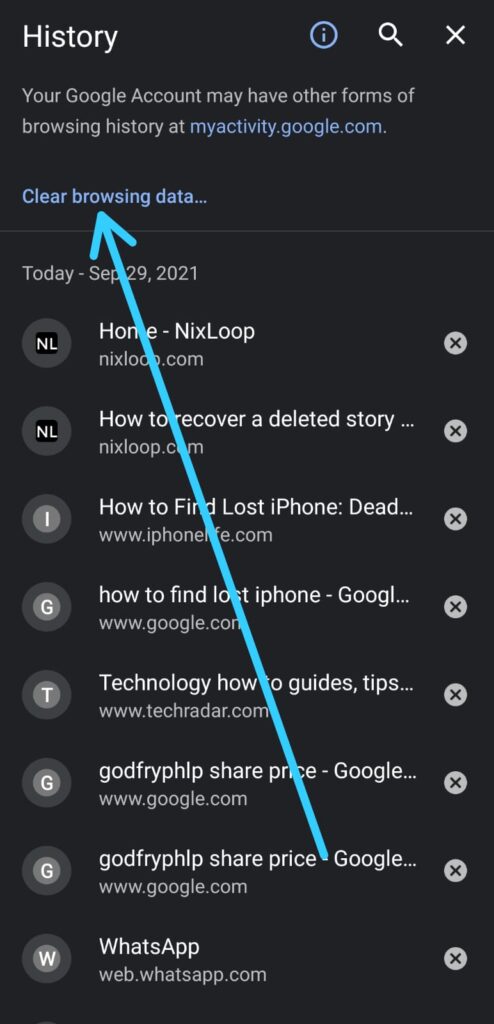 4) In this step you can select the Time range if you want. After that Make sure "Cookies and Site Data" is the only category selected and tap the "Clear Data" button at the bottom right corner.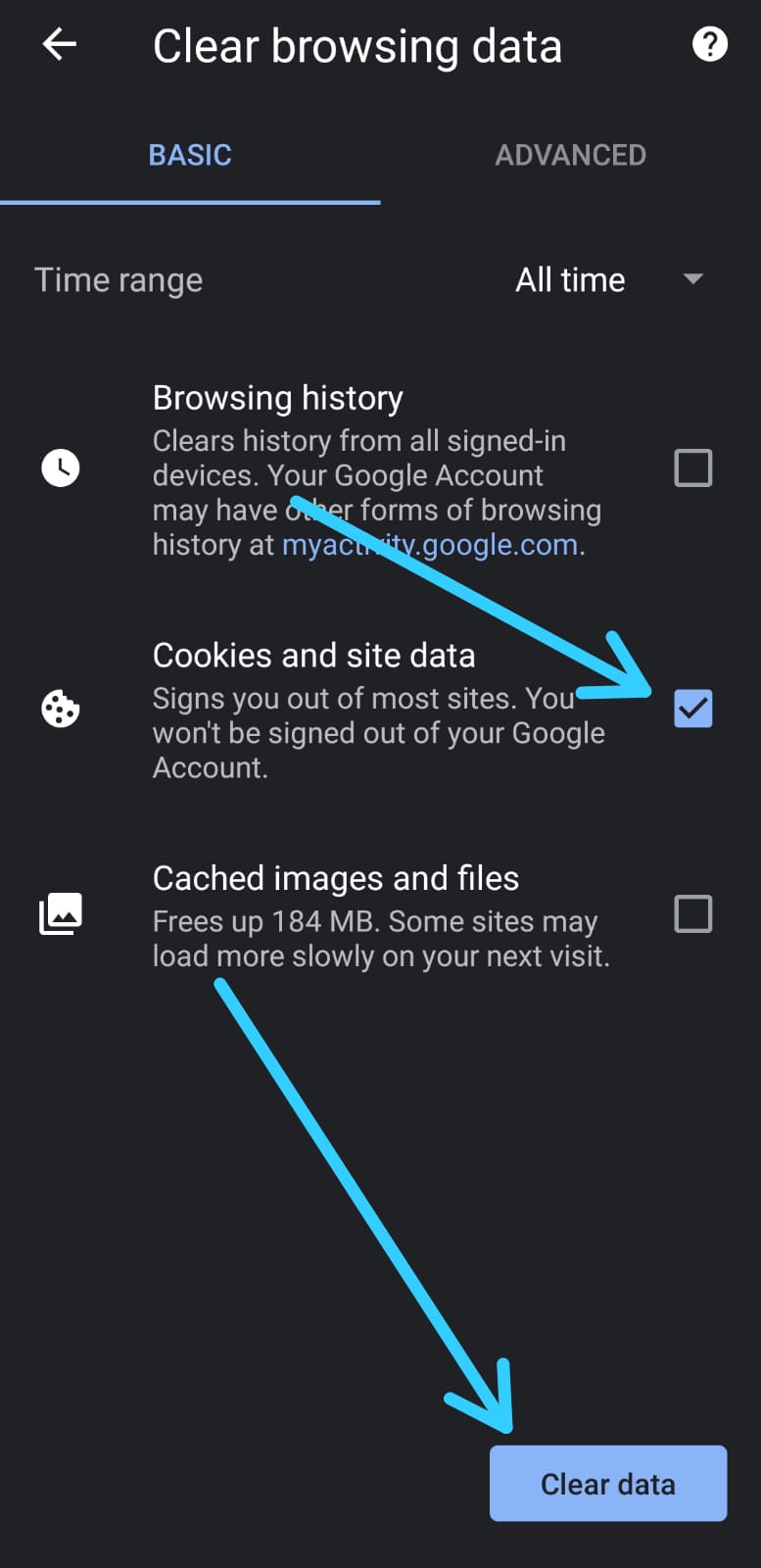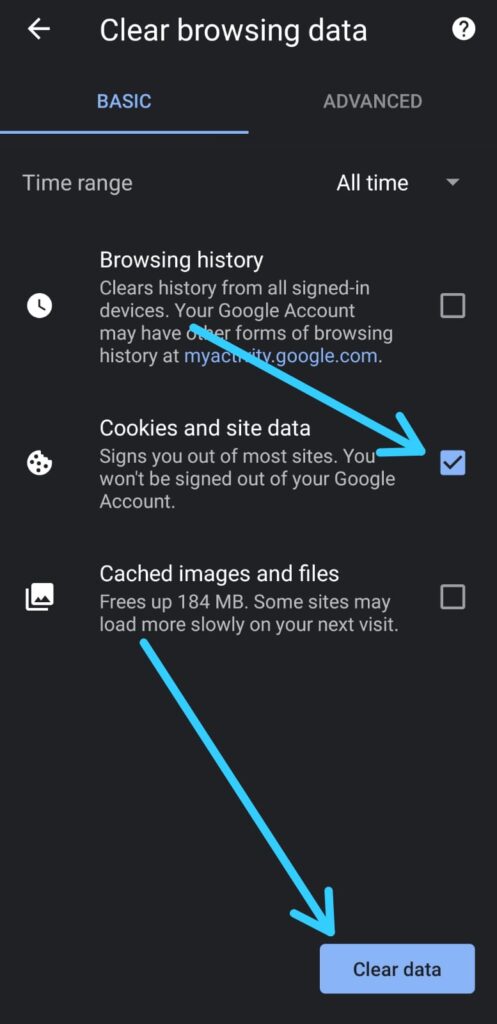 5) In the last step you can uncheck any website if you want to exclude it while clearing site storage. After all is done then tap on the Clear to continue.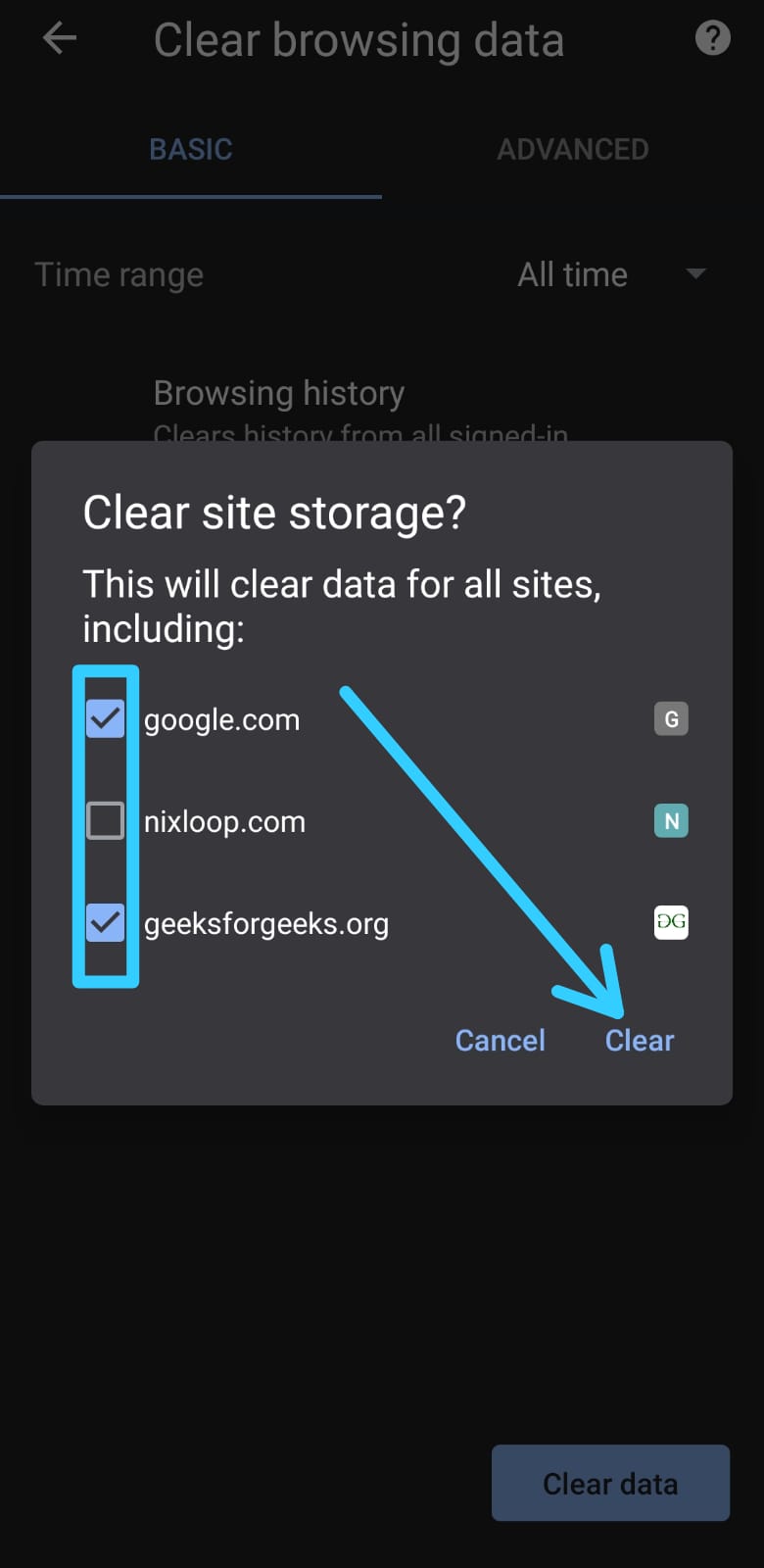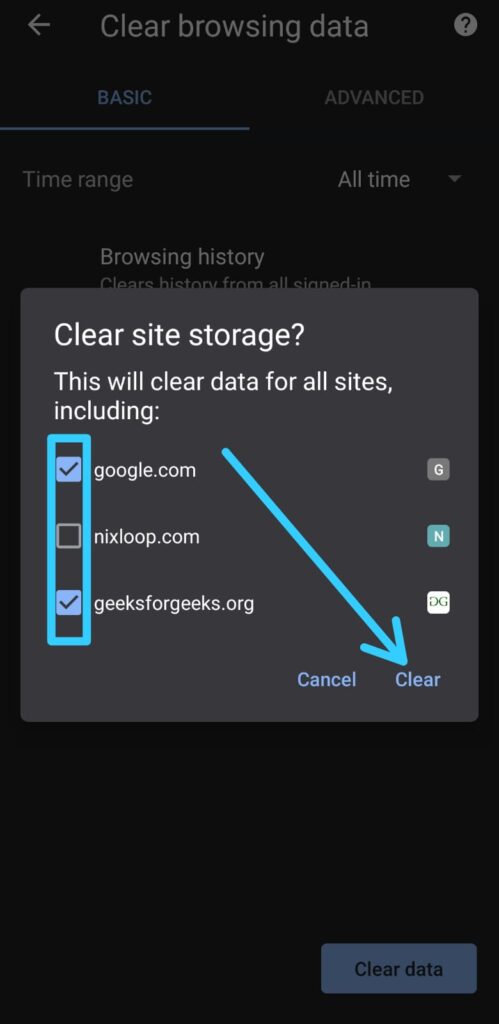 Here you go, All the Cookies and site data for the chosen time length & chosen websites just get cleared.  This is How to Clear Cookies and Site Data in Google Chrome App on Android. I hope it helps you.
If you got any issues then feel free to ask in the comment section or our Twitter page.
For more tips & tricks related to Google Chrome, You can join our Telegram Channel –NixLoop to get Notify on our future updates.
More articles about Google Chrome:-