In this article, we'll see How to solve Roblox Sign Up Problem. The step-by-step guide is given below in this article.
This is a very common problem where Roblox users face some errors while signup on Roblox. It sometimes says something went wrong please try again later. So here is how Roblox Sign Up Problem Issues Solve.
When you got Roblox something went wrong please try again later error then it does mean any specific thing but there might be multiple reasons behind this.
First of all, check your device's internet connection if it's working then try changing your internet connection to a different network. And this will solve your issue. If not then here are detailed steps to fix this issue.
Also Read:- How To Redeem Roblox Gift Card On Phone 
Roblox Sign Up Problem Solved 2022 | Roblox Sign Up Problem
1) In the first step open the Roblox app & tap on the Sign Up option.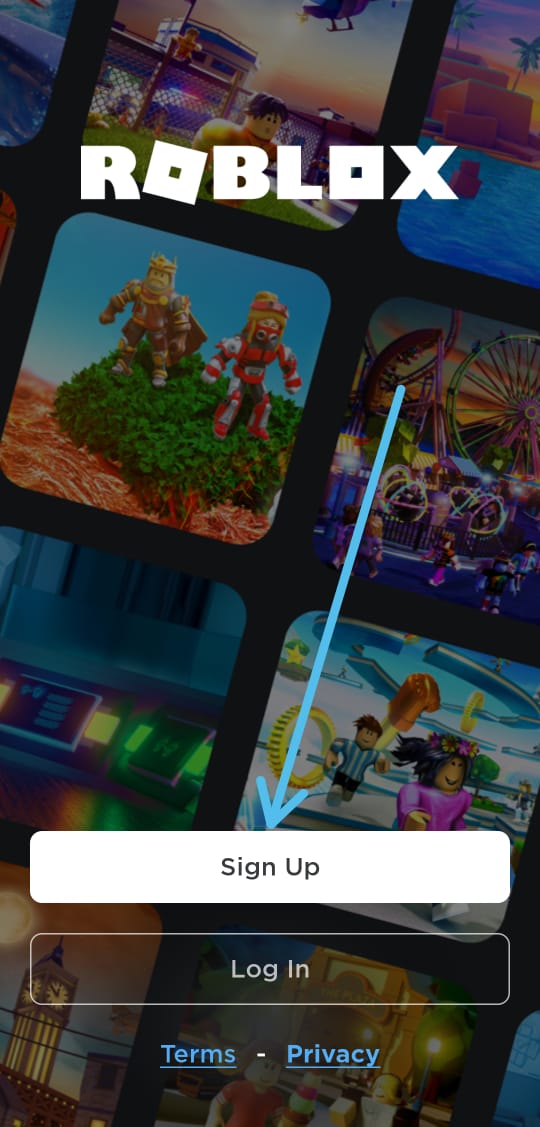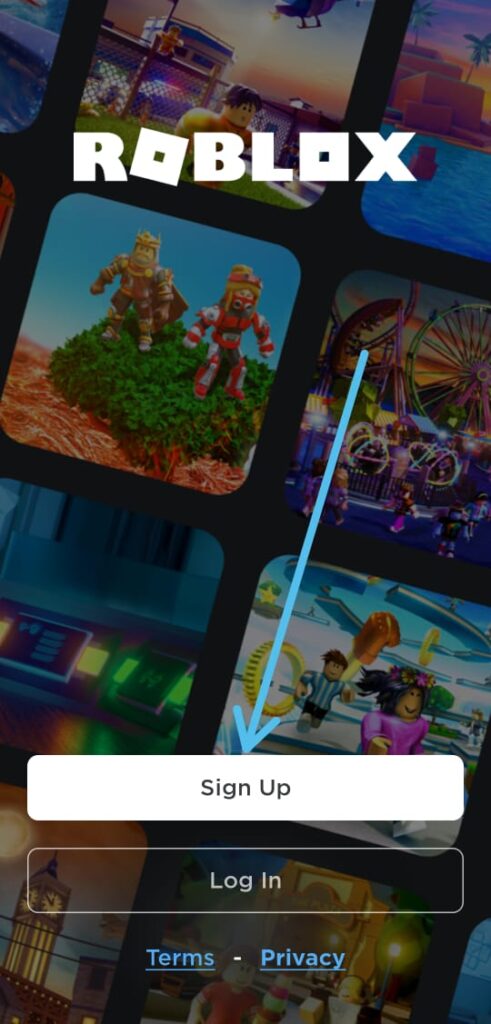 2) Now, here fill in the required details asked by Roblox. On the first enter your Birthday.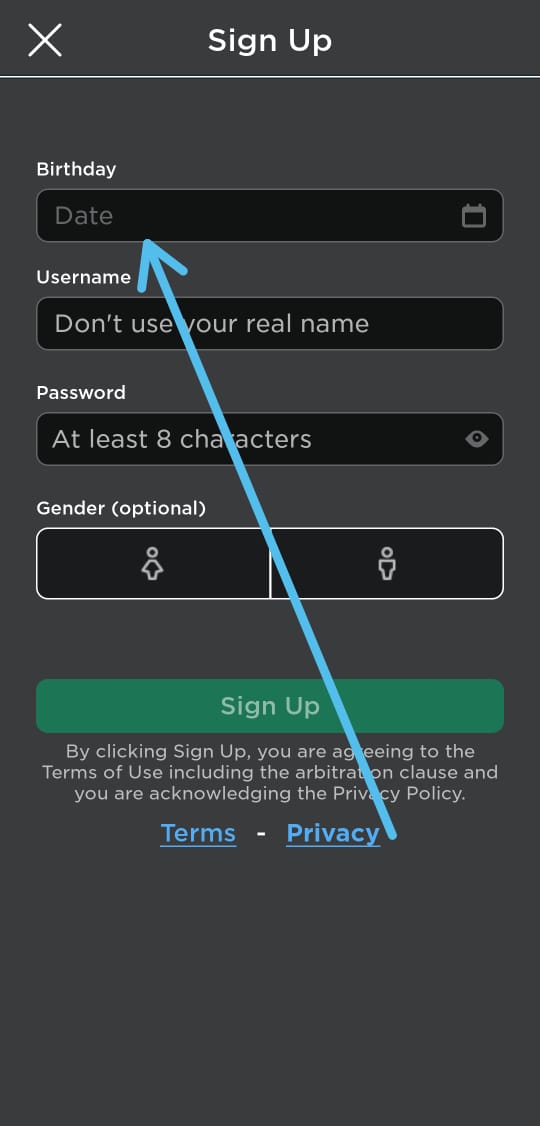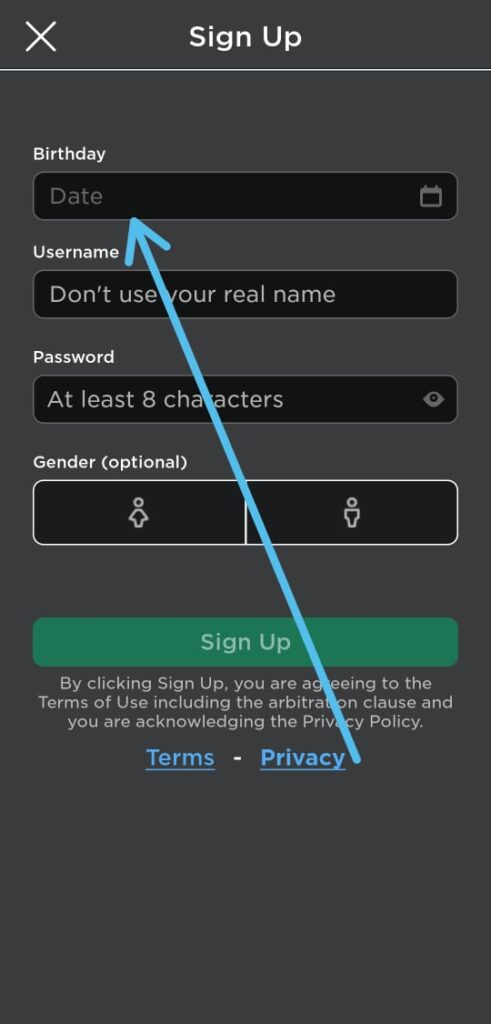 3) As you enter your username if you get the error message at the bottom, "There are errors with the username". Then tap on it & it'll give the reason what's wrong with your username.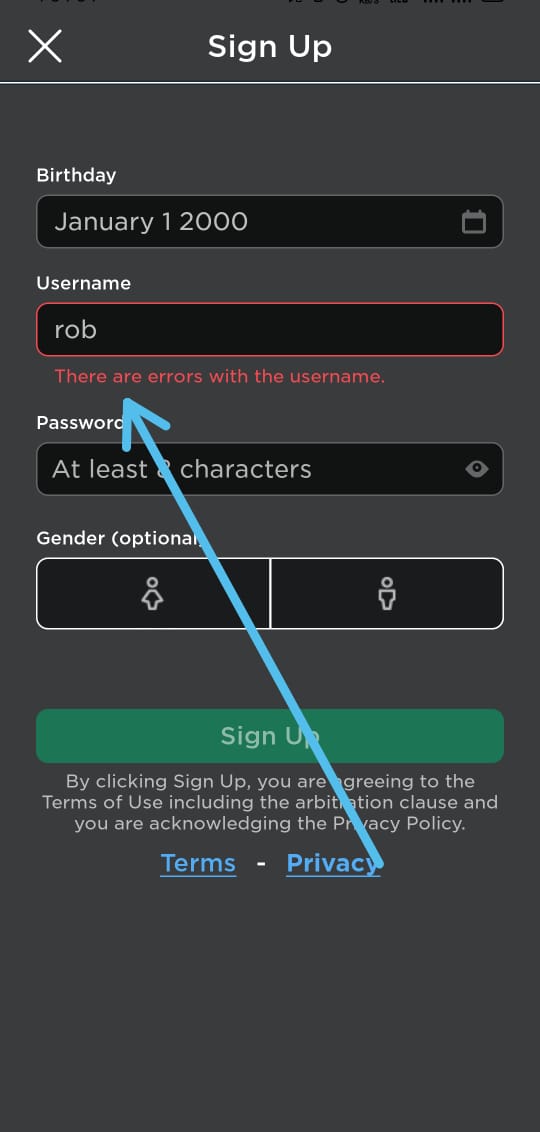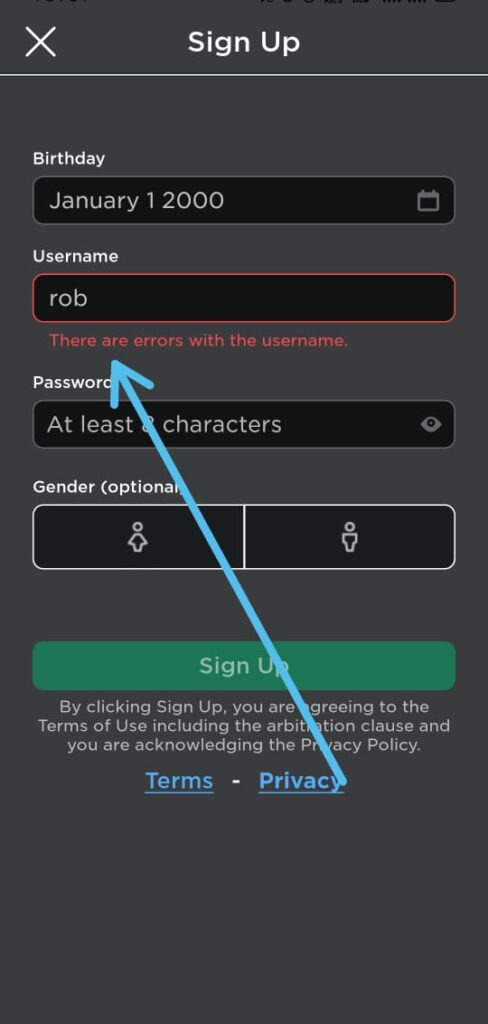 4) now I got the suggestion that "Username is already in use" So here you need to choose a different username.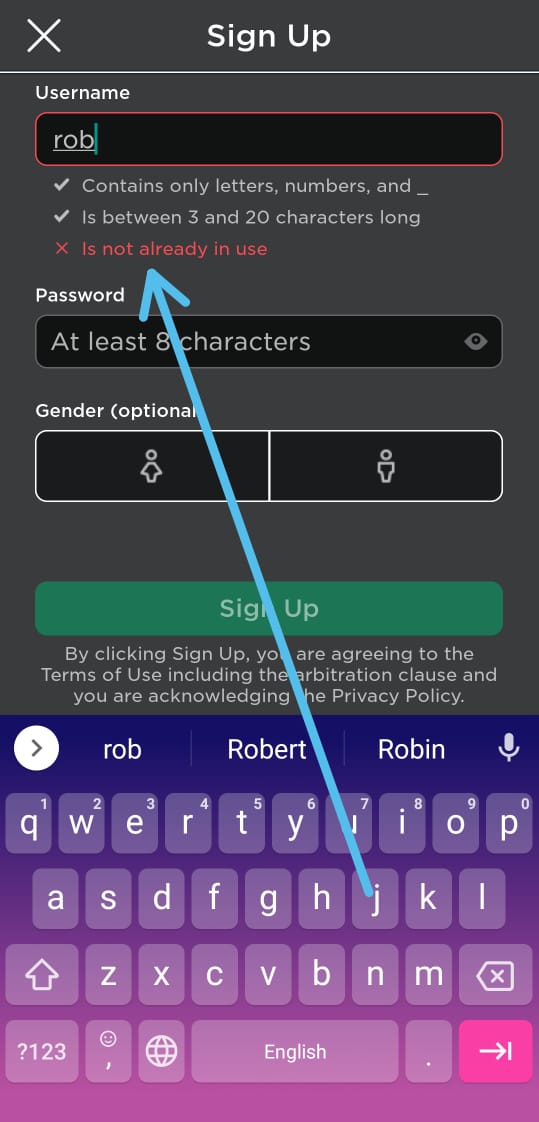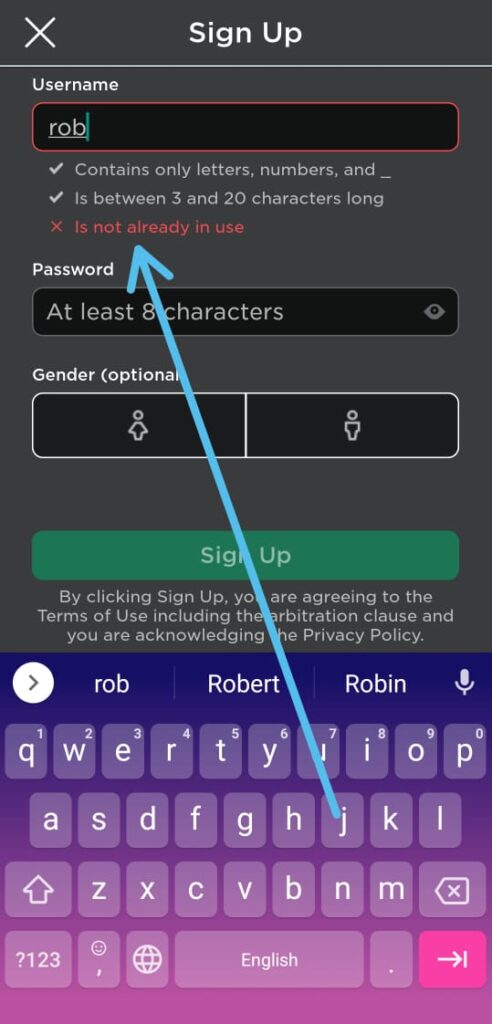 5) As I write a username that satisfies all rules then my error just got solved. Now enter your 8 characters password & tap on the Sign-Up button.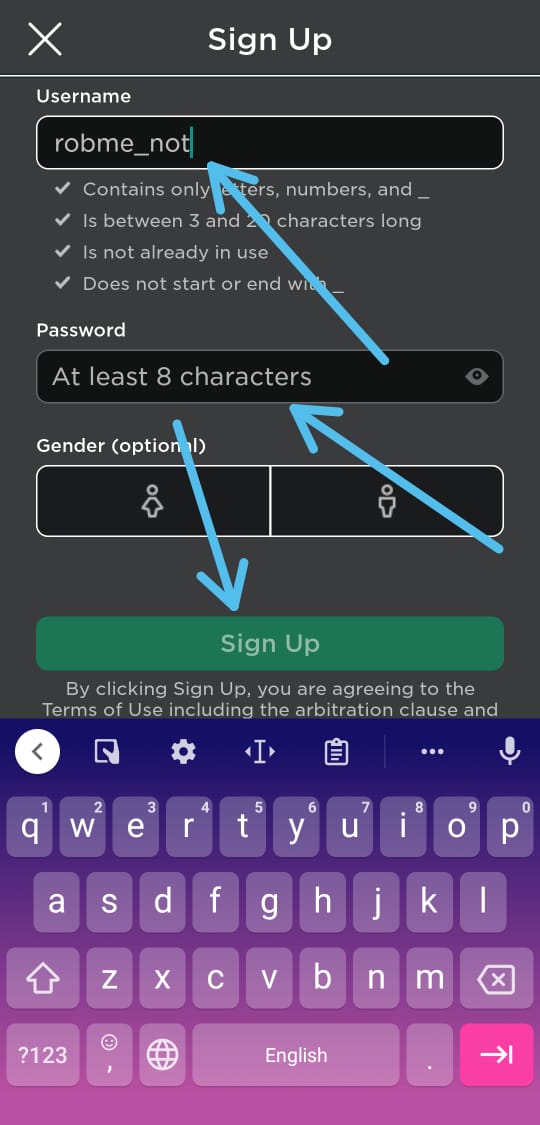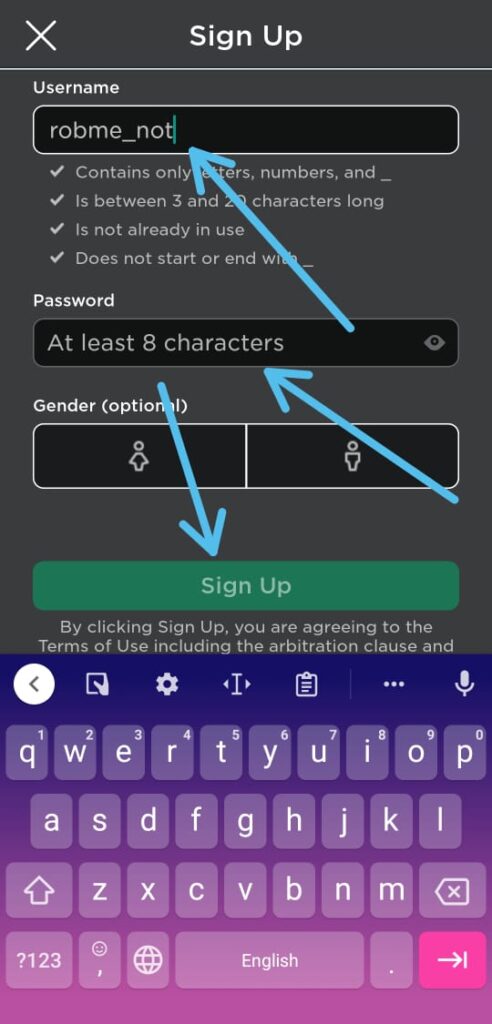 6) Here you go, I got successfully signed up in Roblox.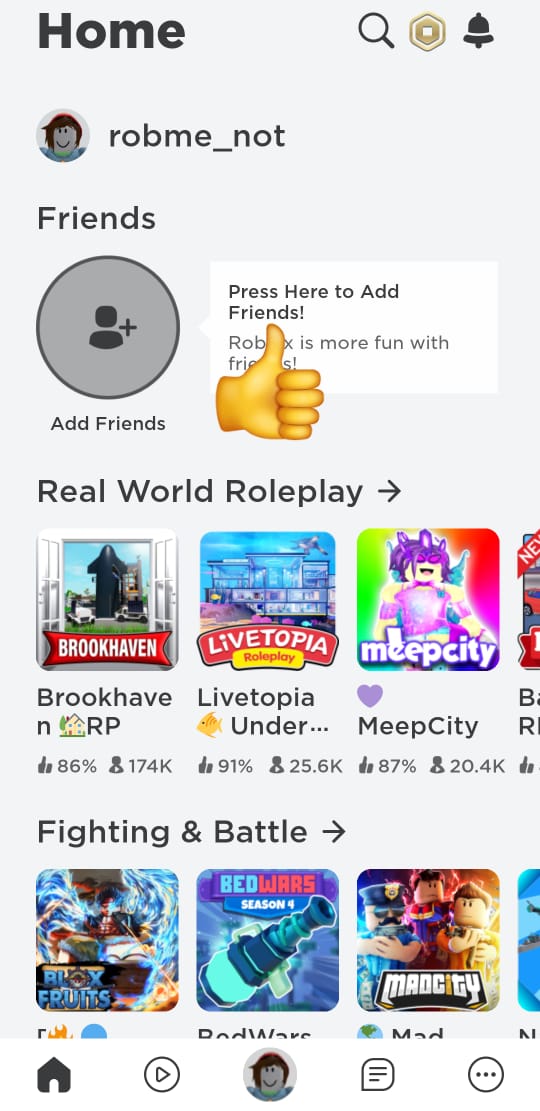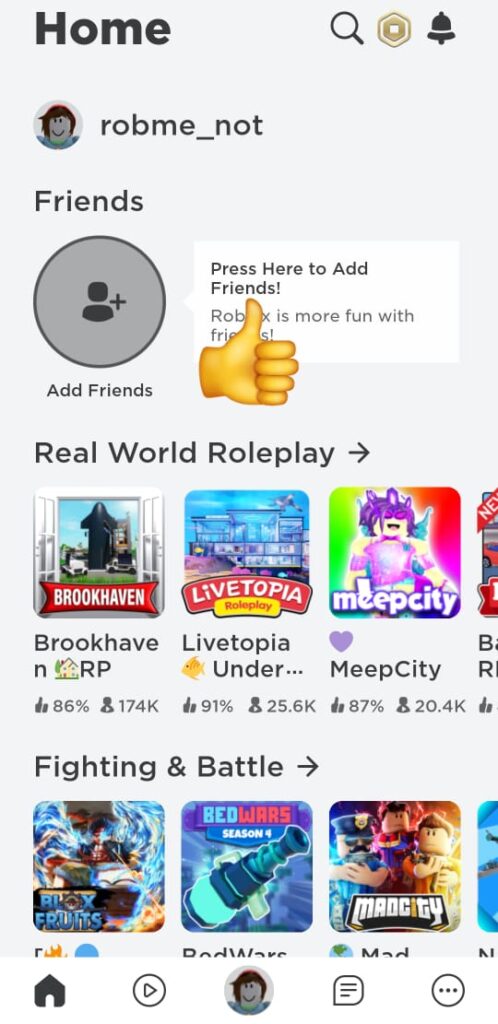 Roblox Username rules:- Your username should:
Contains only letters, numbers, and _
be between 3 and 20 characters long
not be already in use
Does not start or end with _
Closing Remarks
If you still facing the same issue then it's just a server-side problem. For this, all you can do is wait for tech support to fix the server issue.  So this is how you can fix Roblox Sign Up Problem. I hope it helps you.
If you still got any issues then feel free to ask in the comment section or on our Twitter page.
For more tips & tricks related to Roblox, do consider following us on Twitter –NixLoop to get Notified of our future updates.
Also Read:-