In this article, you'll see How to see deleted apps on Android, a step-by-step guide to view your recently Deleted apps on android.
This is very common when we delete an app by mistake & don't remember its name. Now it's very easy it recover the deleted app on android. By this method, you can recover many-year-old apps that you have deleted from your device. All you need is don't change the google account you are using on your mobile. so without further ado let's see how you can find deleted apps on Android.
Also Read:- Play Store Pending Problem Solved in 2022
Here are the steps to see deleted apps on Android
1) In the first step open the Google Play Store on your phone & as the app opens up then tap on your profile icon at the top right corner.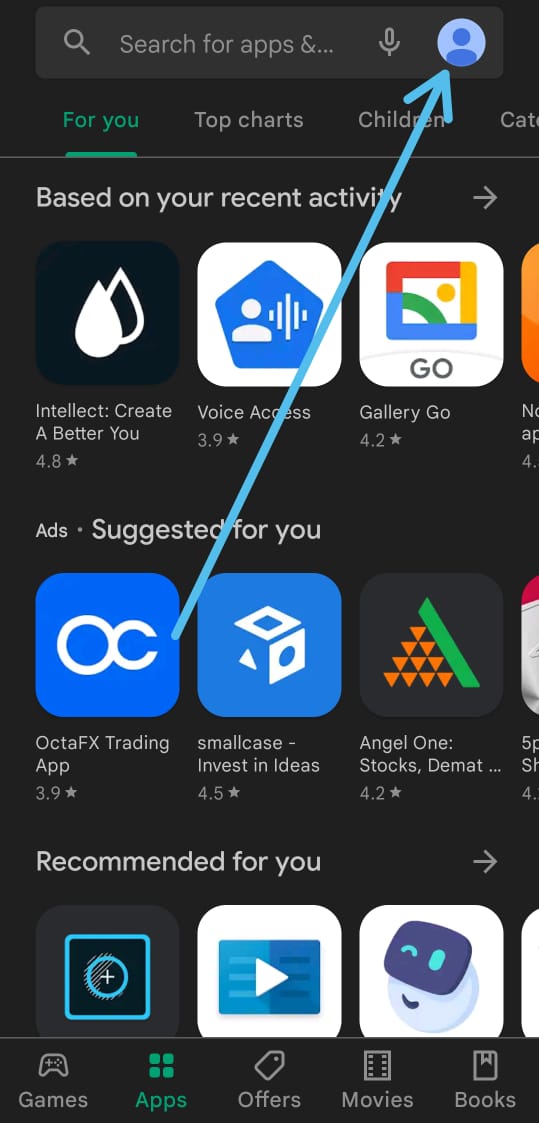 2) Now on the popup menu, tap on the "Manage apps and device" option.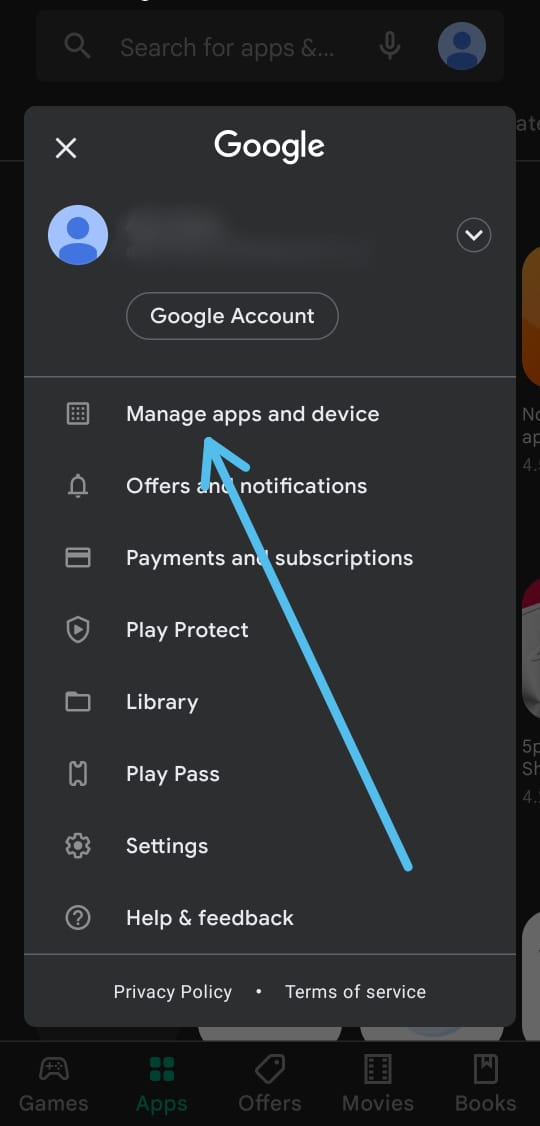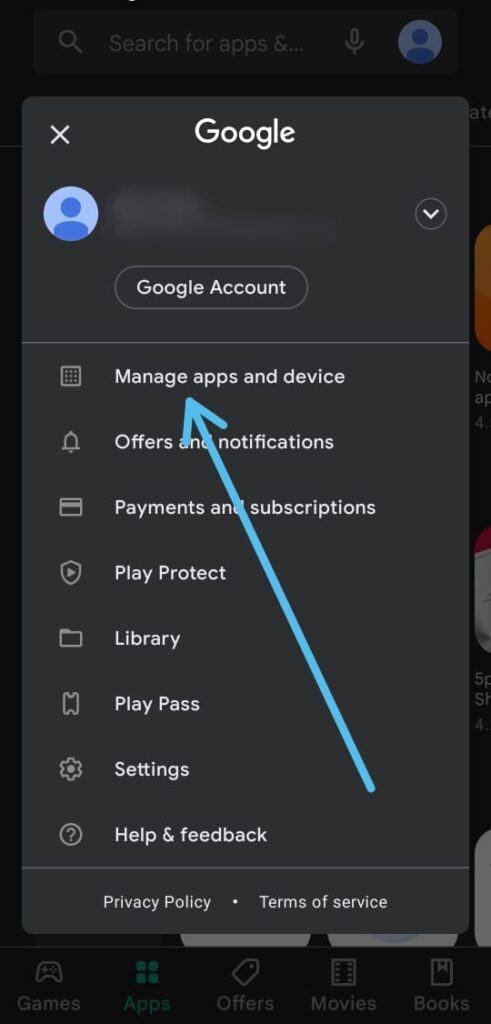 3) In the "Manage apps and device" page, tap on the Manage section.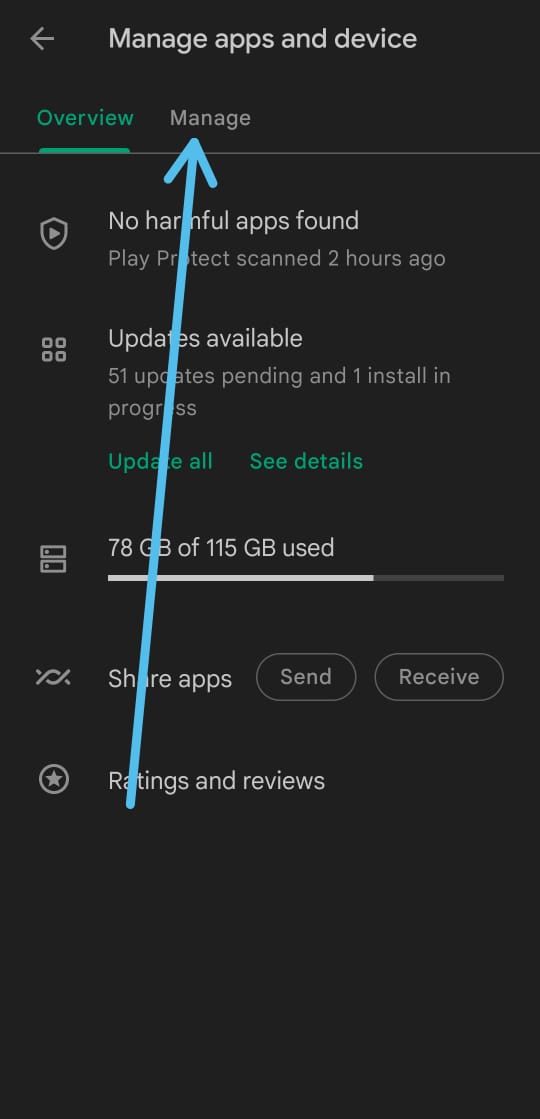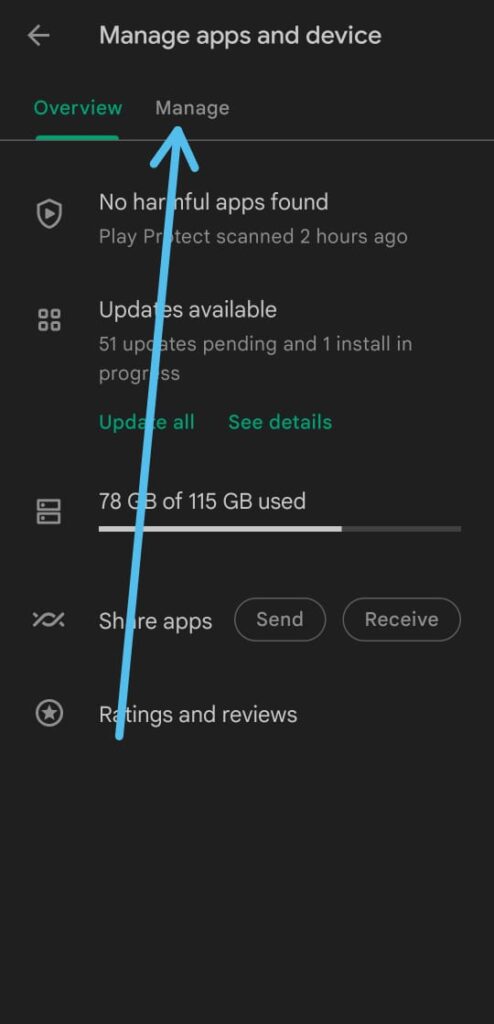 4) Here tap on the Installed button.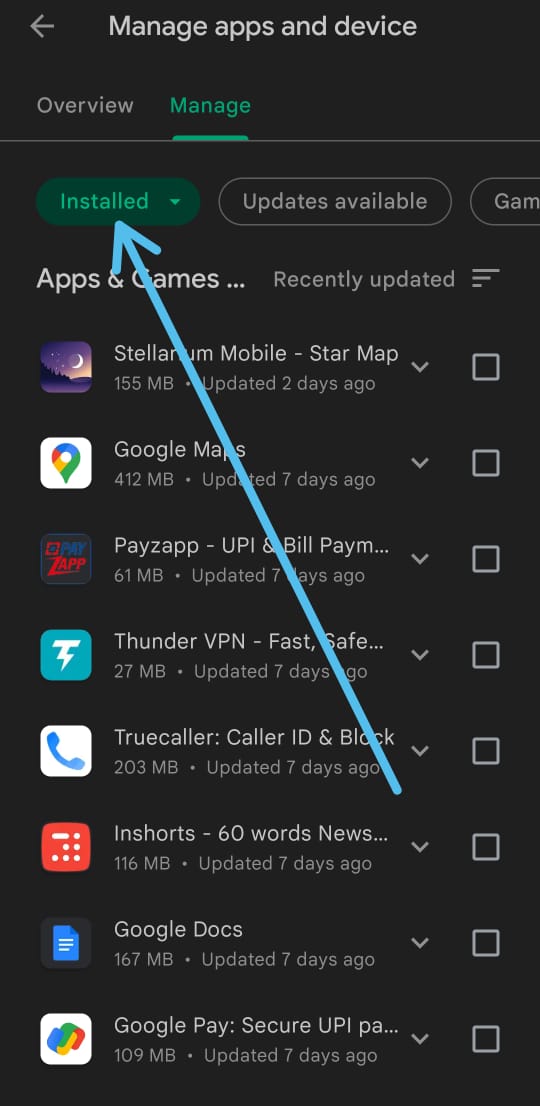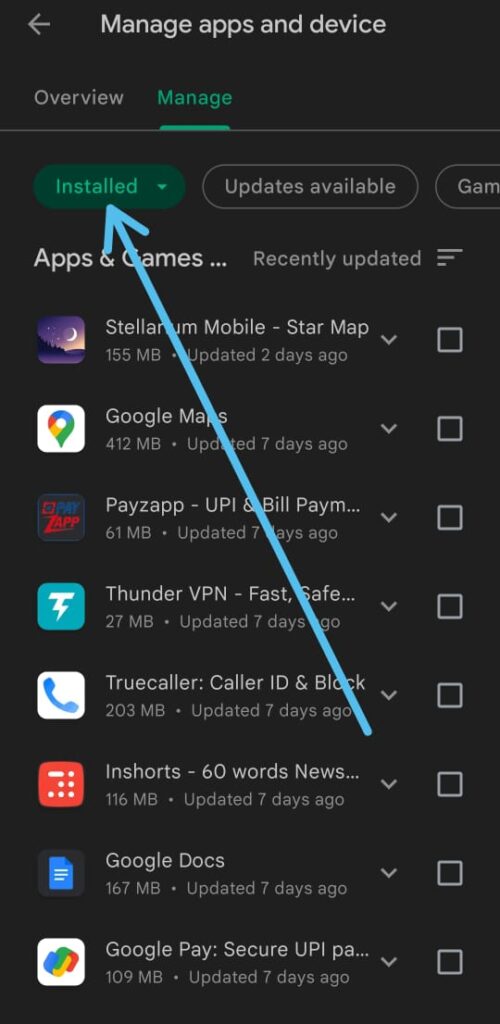 5) As you tap on the Installed option you'll get a pop menu, here select the "Not installed" option.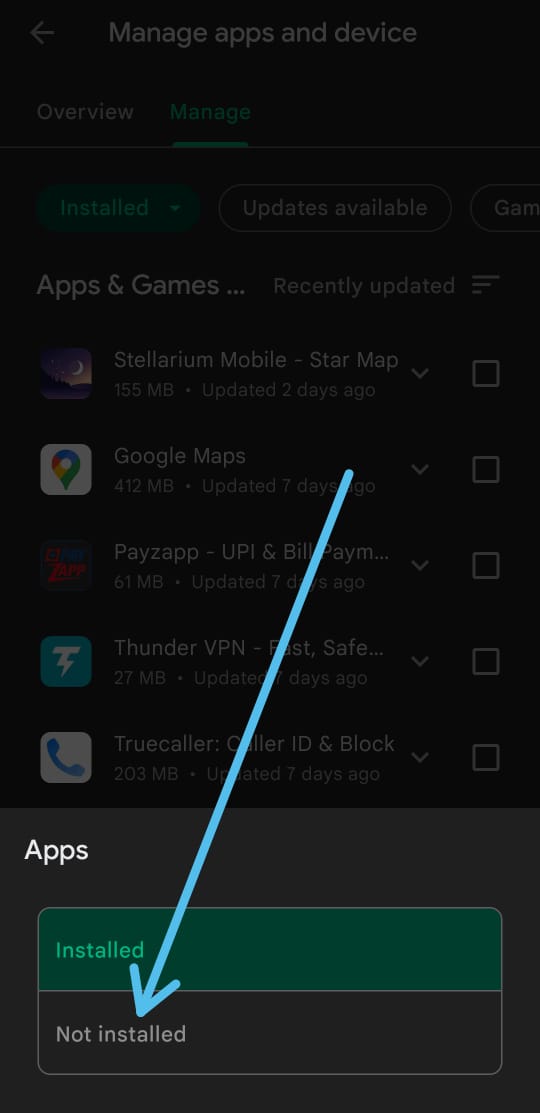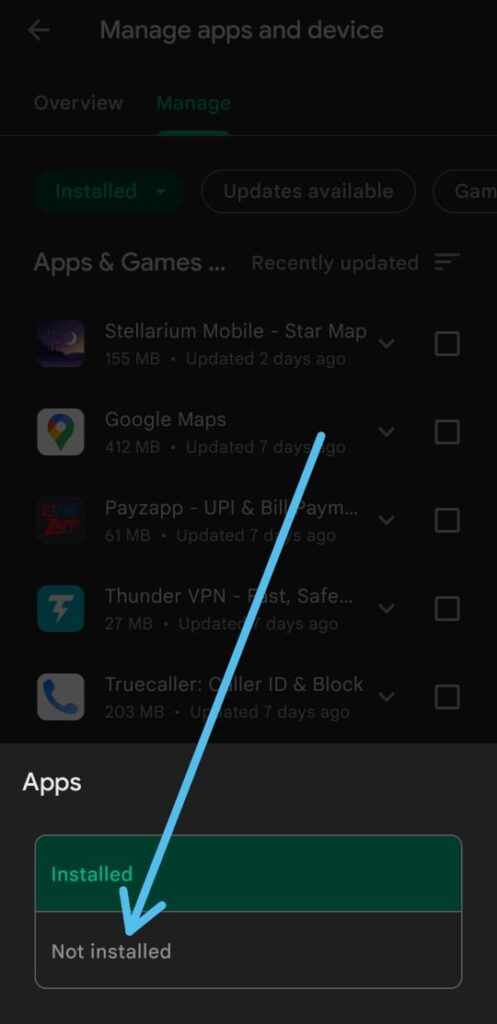 6) Here you go, on this page, you can View Your Recently Deleted Apps. On the right side, you'll an option to short these apps by name or by date for easy navigation.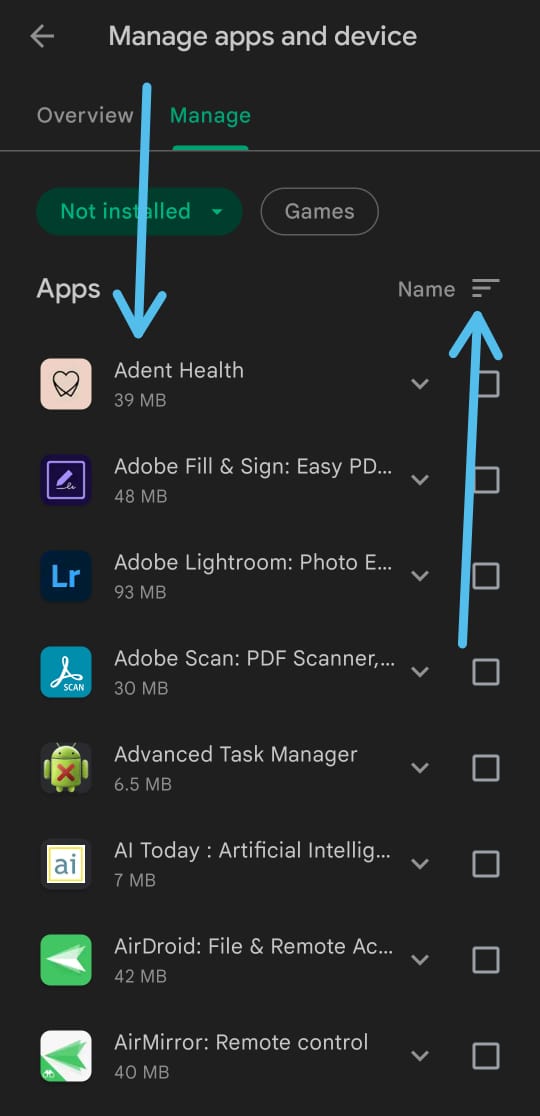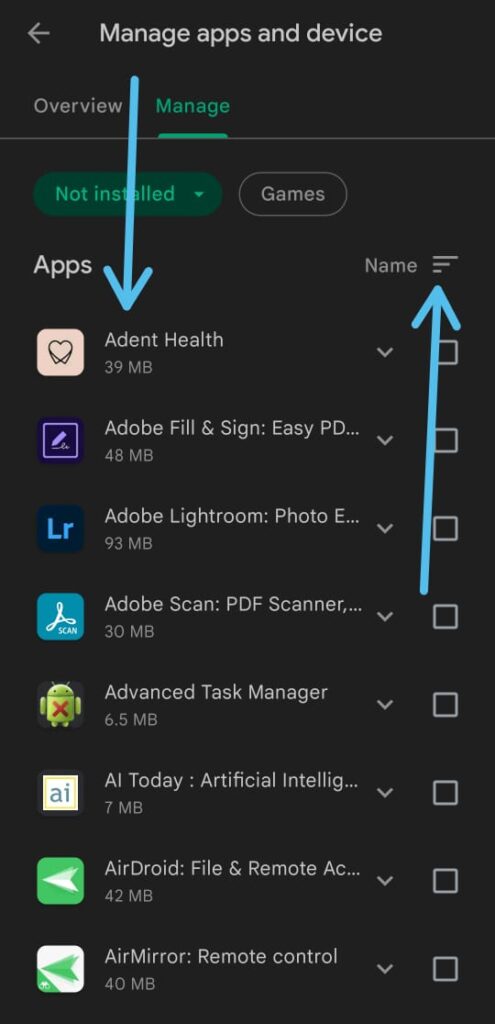 Wrap up: View Deleted Apps
So this is all on today's topic. I hope it helps you.
If you got any issues then feel free to ask in the comment section or on our Twitter page.
For more tips & tricks related to Google, do consider following us on Twitter –NixLoop to get Notified of our future updates.
Also Read:-