In this article, we'll discuss What are the best System requirements for Windows 11. Detailed information about Windows 11, you should know about.
Before you install a new OS in your system, it's important to know that what are the system requirements of that OS. Because without knowing that you may get able to install the OS but you'll be going face some issues later. So it's good practice to do some proper research before you start the procedure.
Microsoft is expected to provide a free upgrade for the next generation of Windows, more details about which might be revealed at the event scheduled on June 24, 2021. Based on the speculation that Windows 8.1 and Windows 10 users would be able to upgrade to Windows 11, Windows 11 system requirements shall be similar to the older versions, or slightly higher.
So let's learn about the minimum specifications to run Windows 11, so that you can get the best out of your operating system.
Also Read:- How to Move Windows 11 Start menu to Left side
What are the best System requirements for Windows 11
The system requirements for Windows 11 are fairly modest. So we have given Two recommendations. The first one is the minimum you'll need & the second one is to get the best performance of yours os.
Windows 11 Minimum System Requirements
CPU: 1 gigahertz (GHz) or faster with 2 or more cores on a compatible 64-bit processor or System on a Chip (SoC)
RAM:4 gigabyte (GB)
HDD:64 GB or larger storage device
GPU: Any dedicated/dedicated GPU with WDDM 2.0 drive
DirectX: Version 12
Display: High definition (720p) display that is greater than 9" diagonally, 8 bits per color channel
Network: For all Windows 11 editions, internet access is required to perform updates and to download and take advantage of some features. A Microsoft account is required for some features.
The information above is the absolute minimum System requirements you must have to begin running and using Windows 11.
However, if you want to get the most of what this operating system has to offer, there are additional specs you should know.
Windows 11 Recommended System Requirements
CPU: 2GHz Dual Core CPU
RAM: 8 GB
HDD: 100 GB of storage space
SSD:  60 GB SSD disk space
GPU: Integrated GPU from Intel HD Graphics/Iris Graphics families
DirectX: Version 12
Display:1080p
TPM: version 2.0
System firmware: UEFI, Secure Boot capable
Network: Broadband Internet connection
Windows 11 Details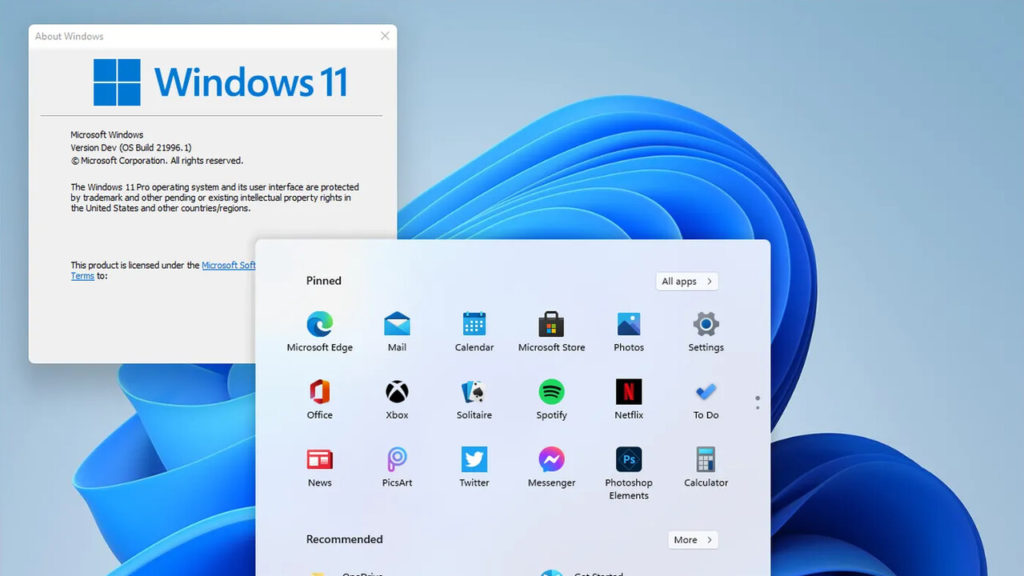 | | |
| --- | --- |
| Product Name | Windows 11 |
| Release Date | June 24, 2021 |
| Timing of Event | 11 am ET |
| OS family | Microsoft Windows |
| Default user interface | Windows shell (Graphical user interface) |
| Developer | Microsoft Corporation |
| System Requirements | Low |
| Programming languages | C, C++, C#, Assembly language |
Is It Worth Upgrading to Windows 11
Windows 11 has got several new features and a slightly new user interface. Talking about the features, you can find new themes/wallpapers, redesigned Start Menu and Taskbar, an in-built Windows Terminal, and so on. If you think these new options are more than enough for you, you should upgrade from Windows 10 to Windows 11.
It will be a major upgrade for Windows 7/8/8.1 users because Windows 10 itself is vastly different and comes feature-packed.
Also Read:- How to get a Windows 11 product key for free or Cheap
Wrap Up: Best System requirements for Windows 11
So this is all on What are the best System requirements for Windows 11. I hope it helps you with making your session. If you got any issues then feel free to ask in the comment section.
For more tips & tricks related to Windows 11, You can join our Telegram Channel –NixLoop to get Notify on our daily updates.