In this article, you'll learn about how to enable HDFC debit card for online transaction through net banking & Set Domestic Usage Limits.
If you recently have got a new HDFC Debit card then you must have faced this issue that your debit card not working for online purchases. This is a very common problem not in HDFC but in every bank debit card. You can use them at the  ATM machine but if you trying to do an online transaction then you face errors like your debit card is not eligible for online transactions. So let's see how you can activate it.
Also Read:- How to register for USSD banking?
How to Enable HDFC Debit Card for Online Transaction in 2022
1) In the first Login to HDFC Bank Netbanking using the Customer ID & Password.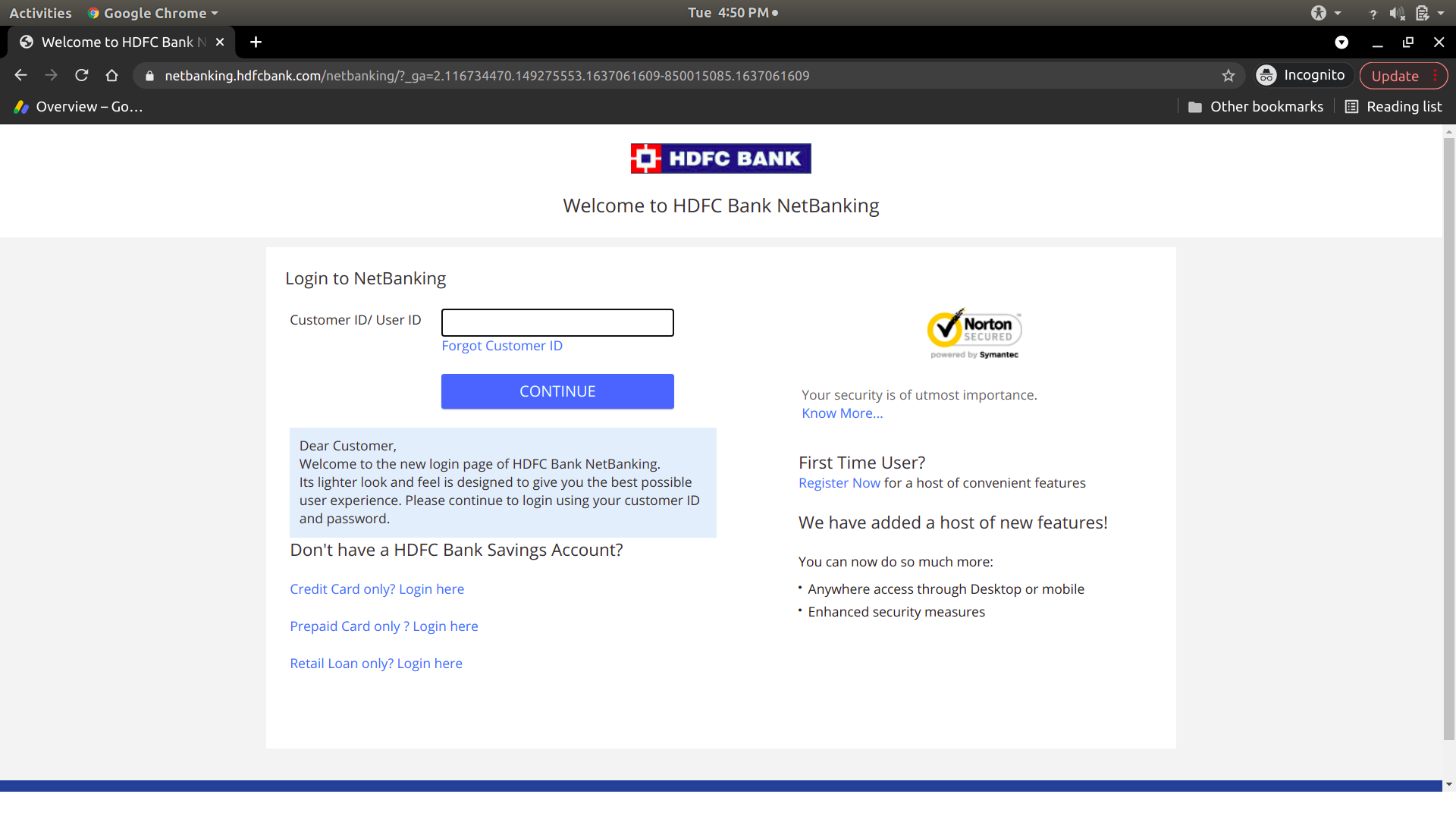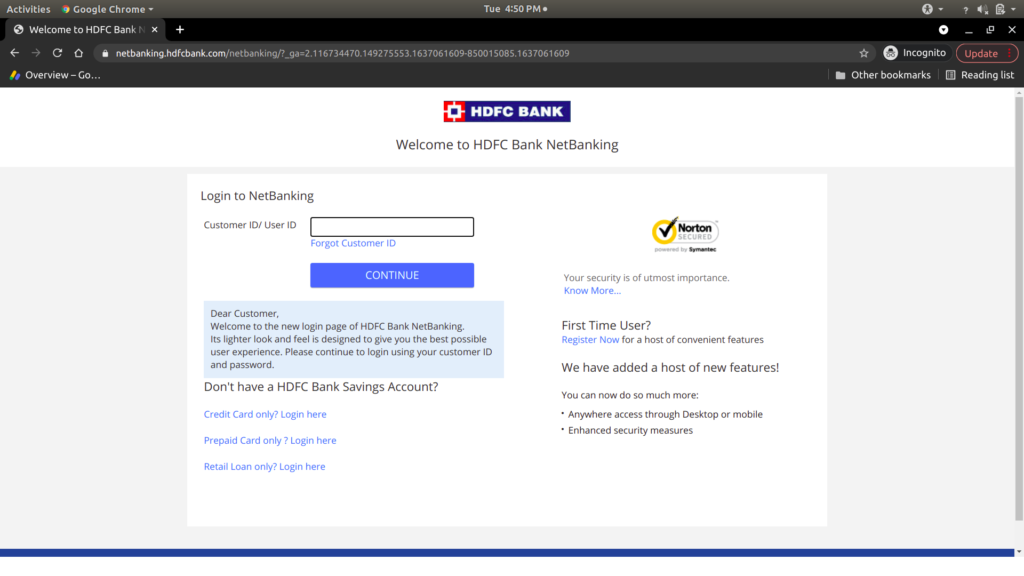 2) On the home page, First click on the Cards & then click on the Request in Debit Cards section on the left side menu.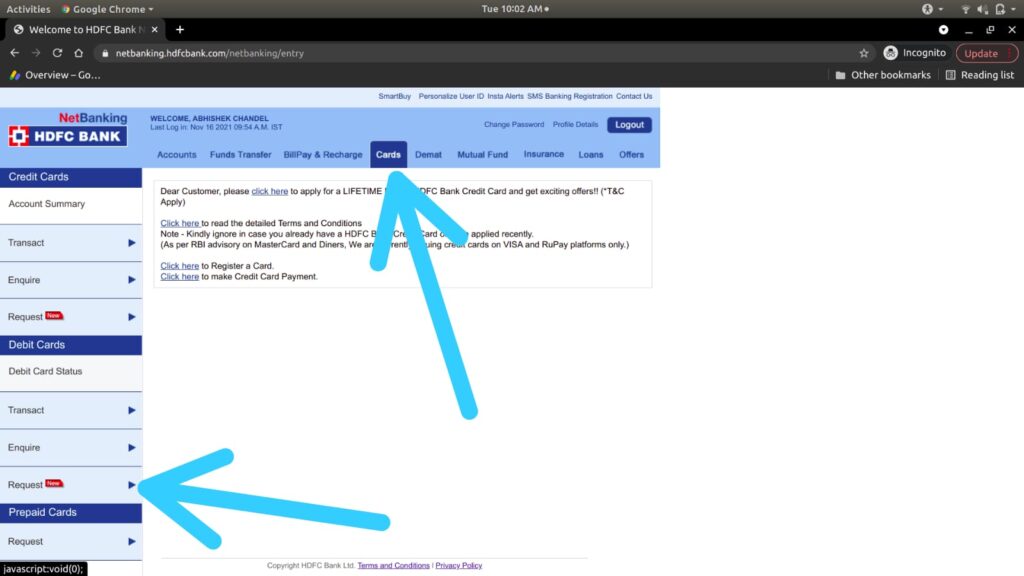 3) After that click on the "Set Card Controls/Usage Limits" and select your card & click on the Continue.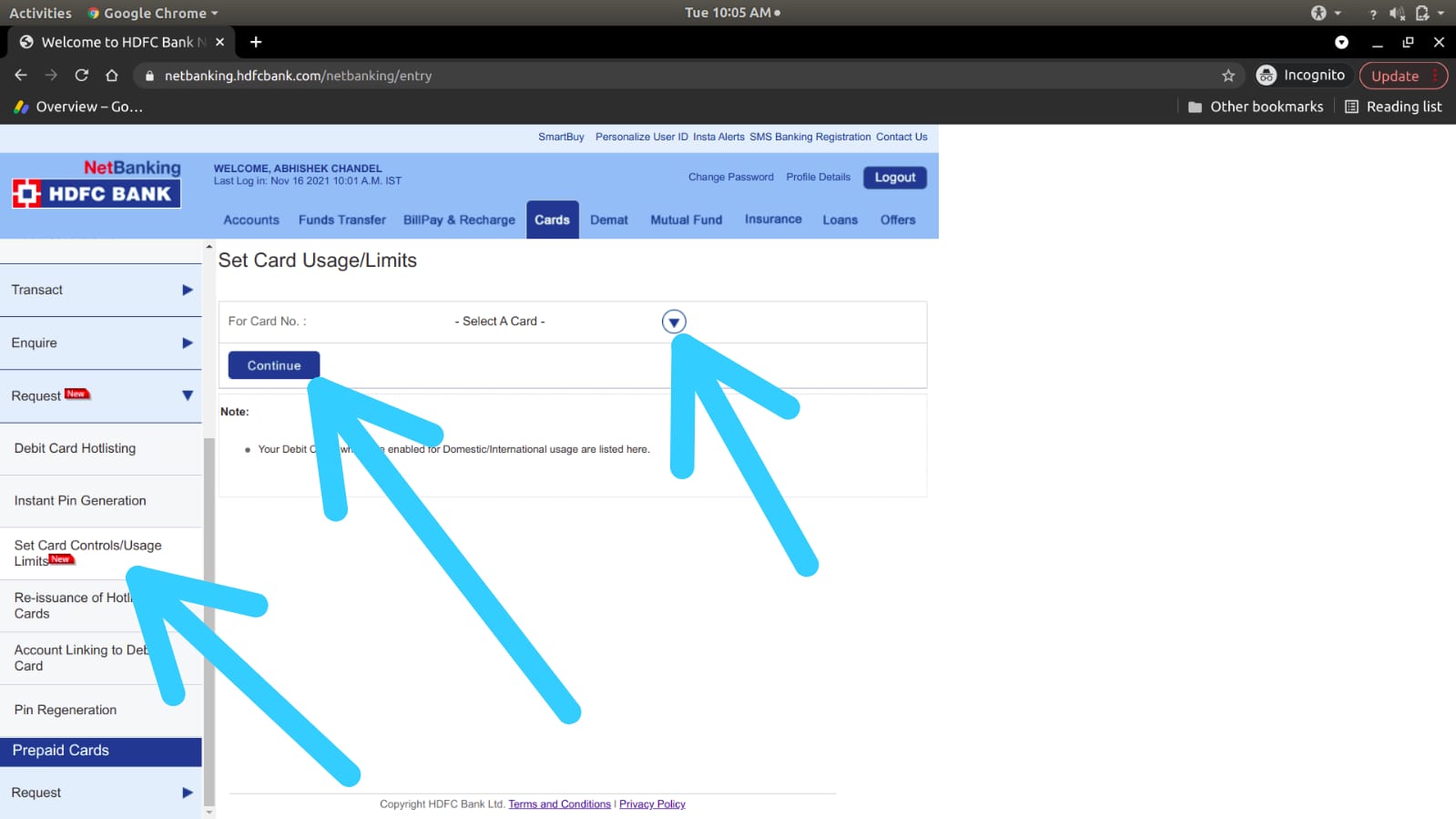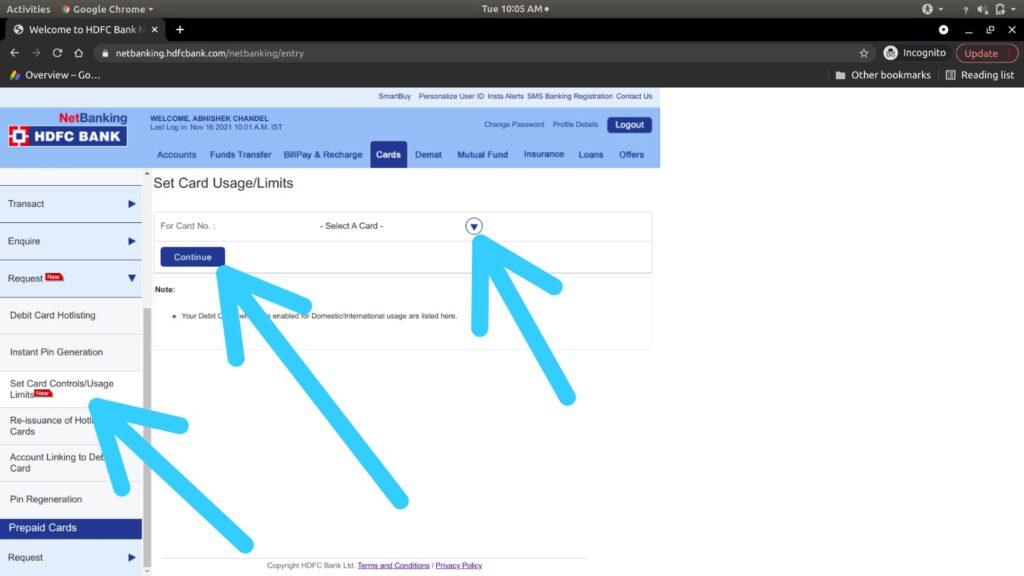 4) After that scroll down & click on the "Daily Domestic Usage/Limits".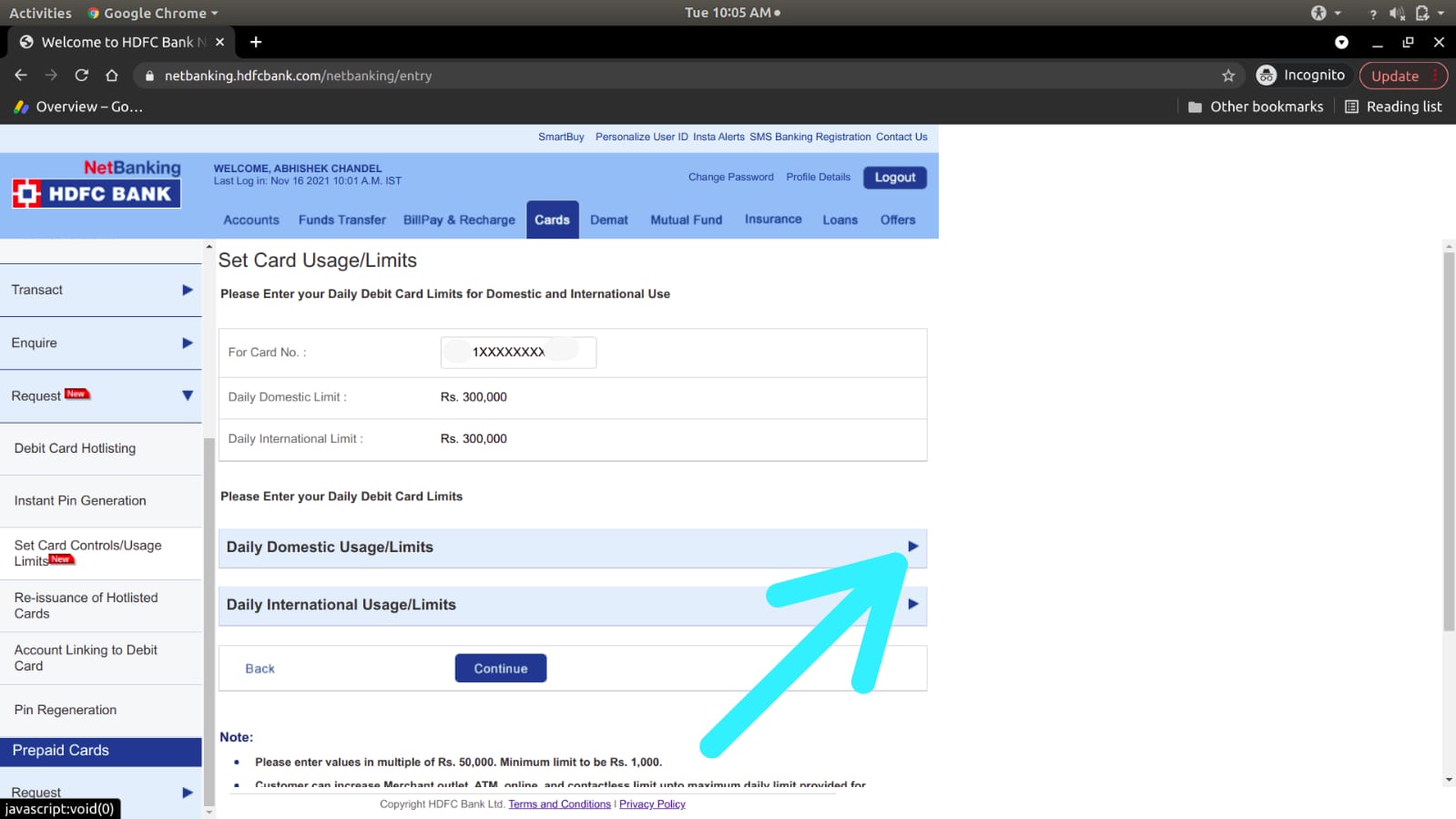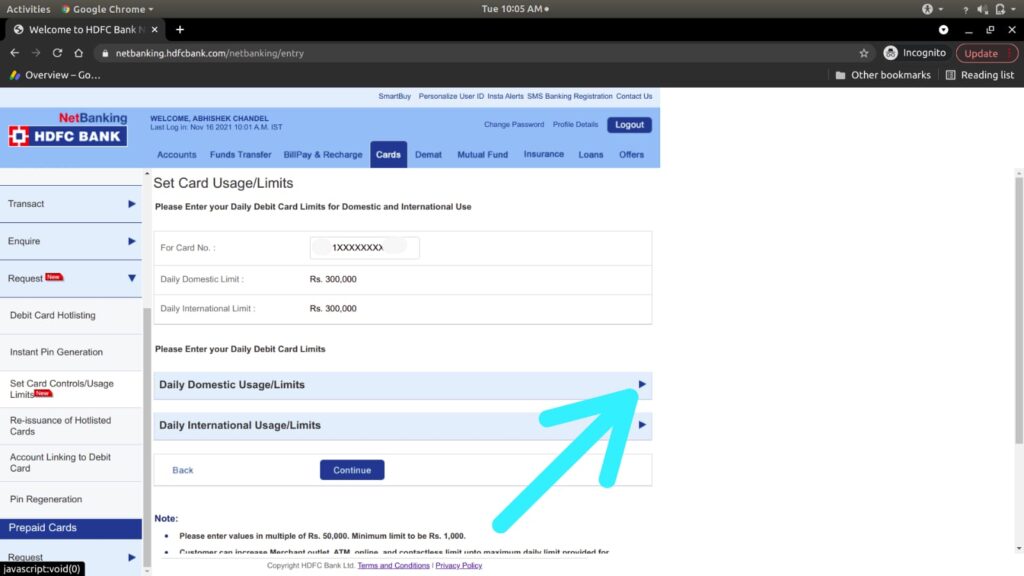 5) now set the "Online Usage" at ON & set "New online usage limit" as shown in the picture below. (Max Rs. 275,000 & value should be multiple of 1,000). Then click on the Continue button.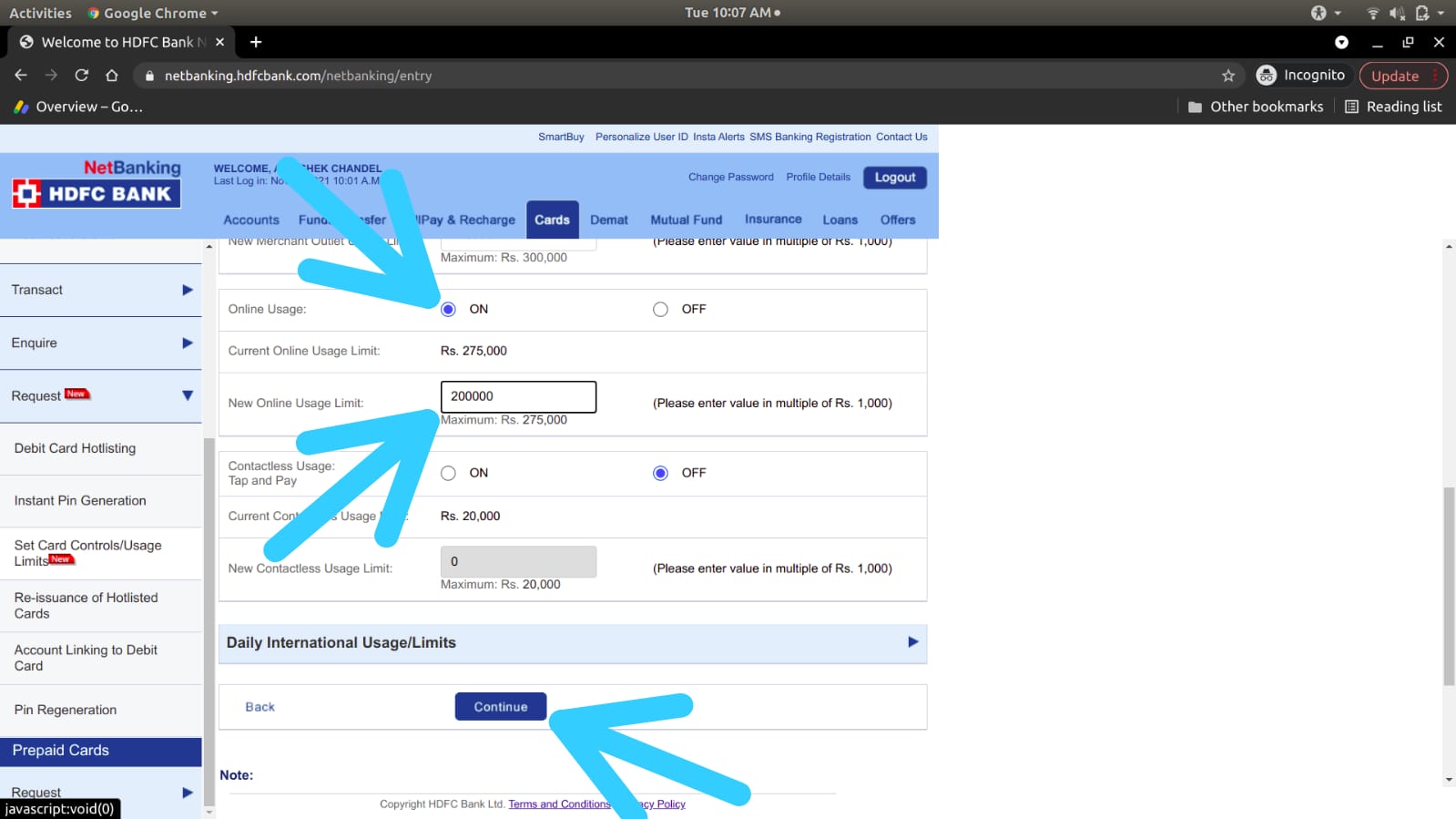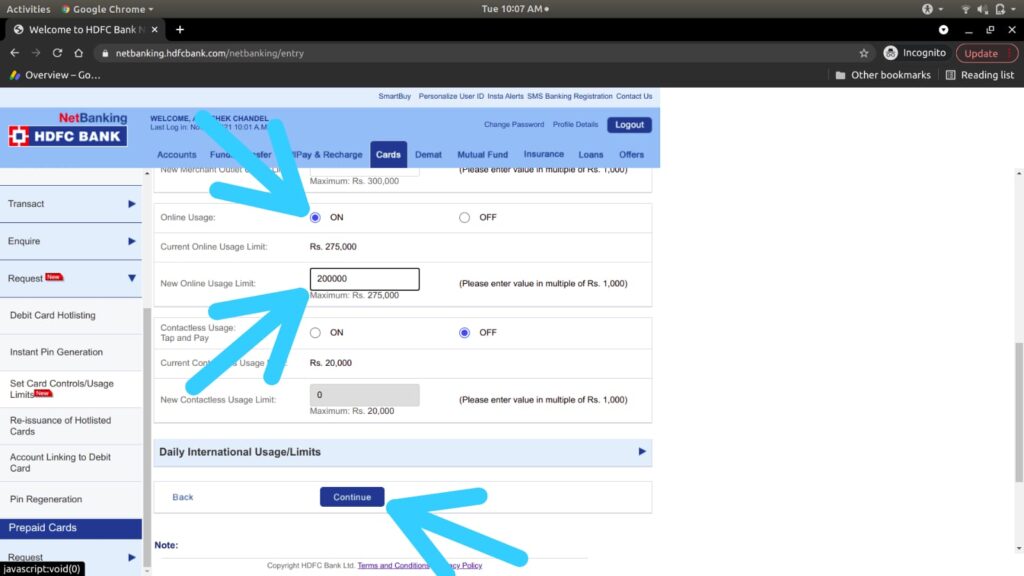 6) Now it'll ask you to confirm the "set card usage/limit", so just click on the continue button again.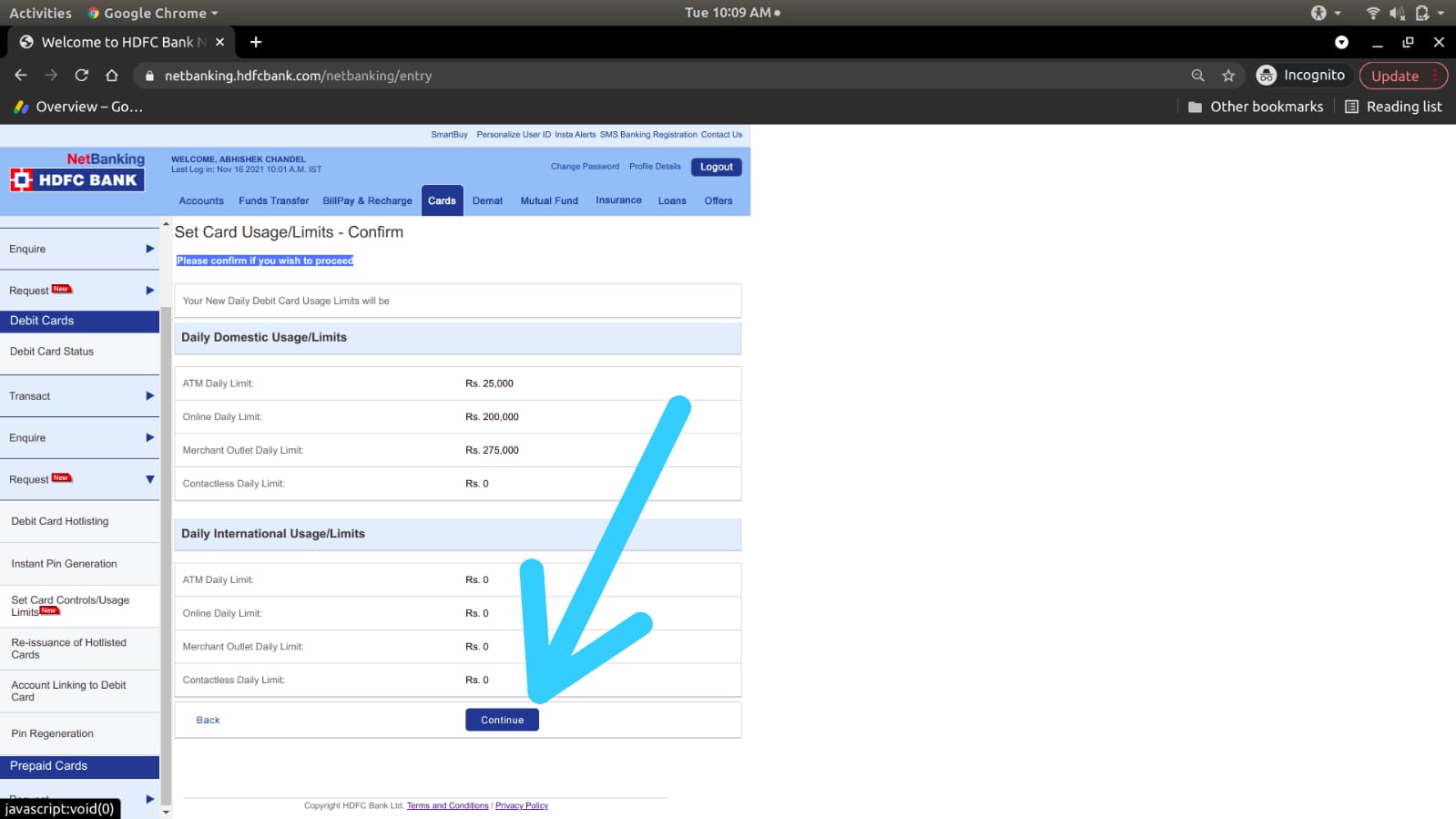 7) On the next page to authenticate these settings, enter your ATM PIN & Card Expiry Date and click on the Confirm button.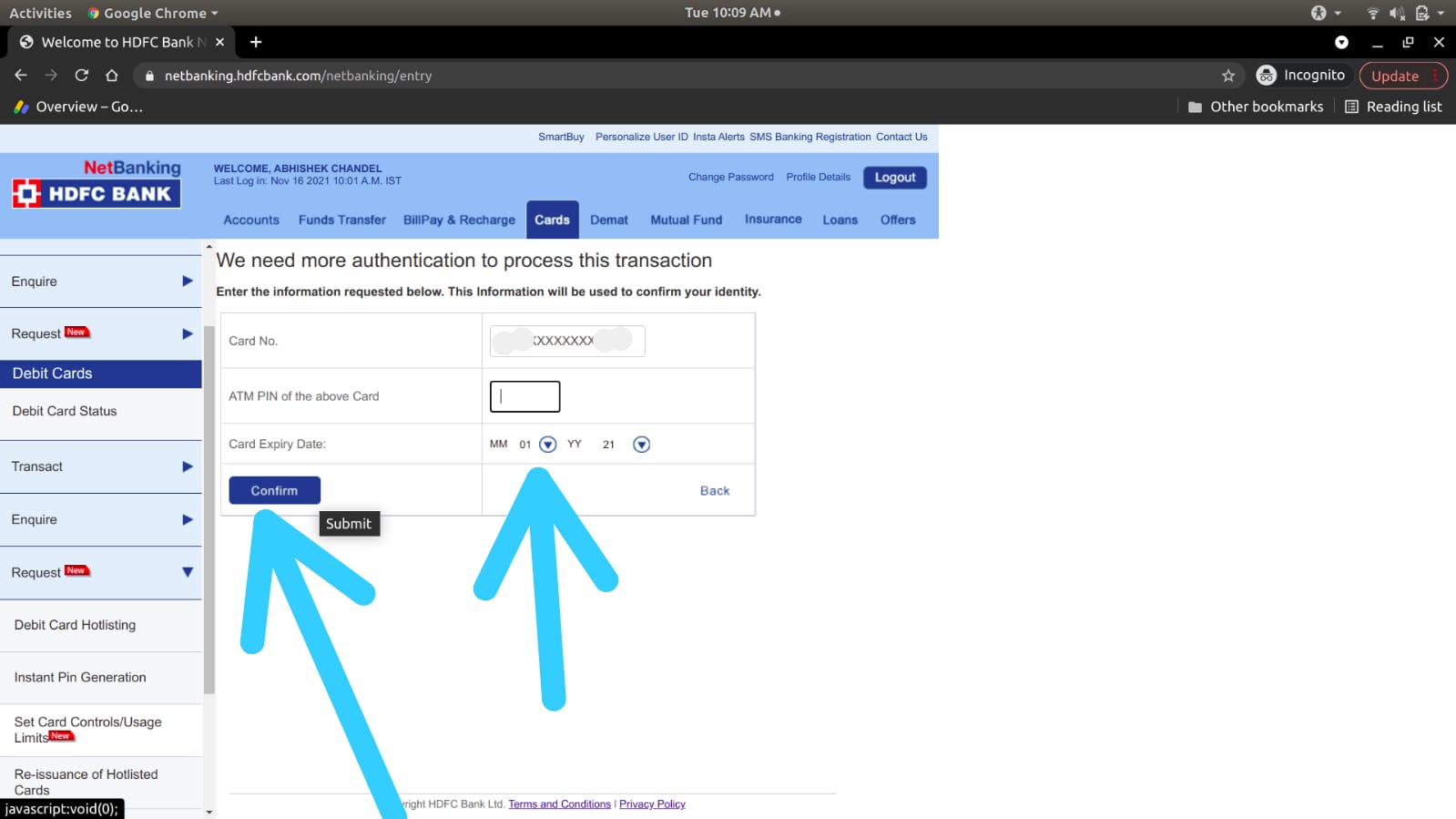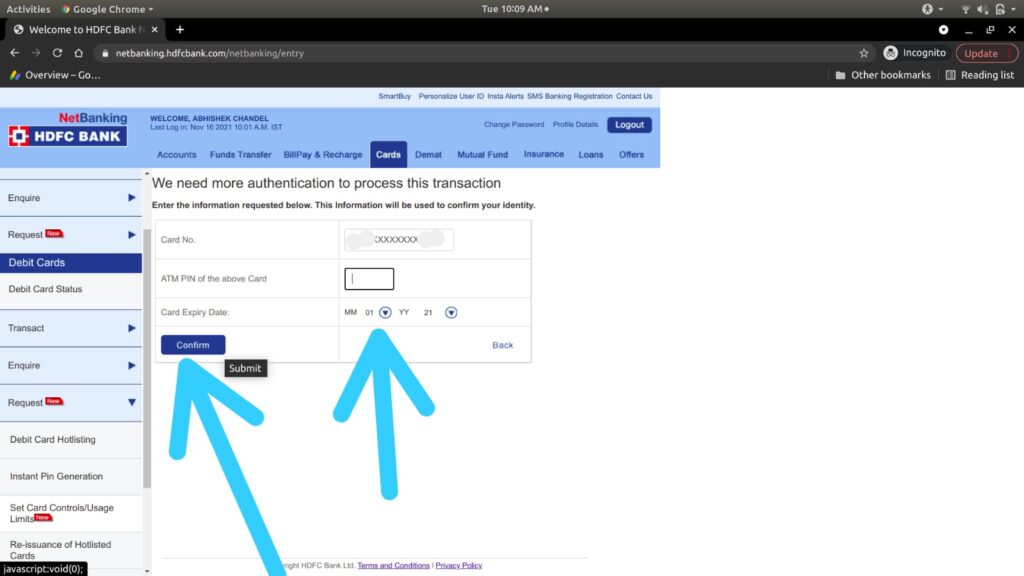 8) Here you go, you just activated the domestic payment in your HDFC debit card. You'll get a message on your registered mobile number that "Successful! You have modified Card usage settings For HDFC Bank Debit Card [Number] On [Date & Time] Via Online Banking."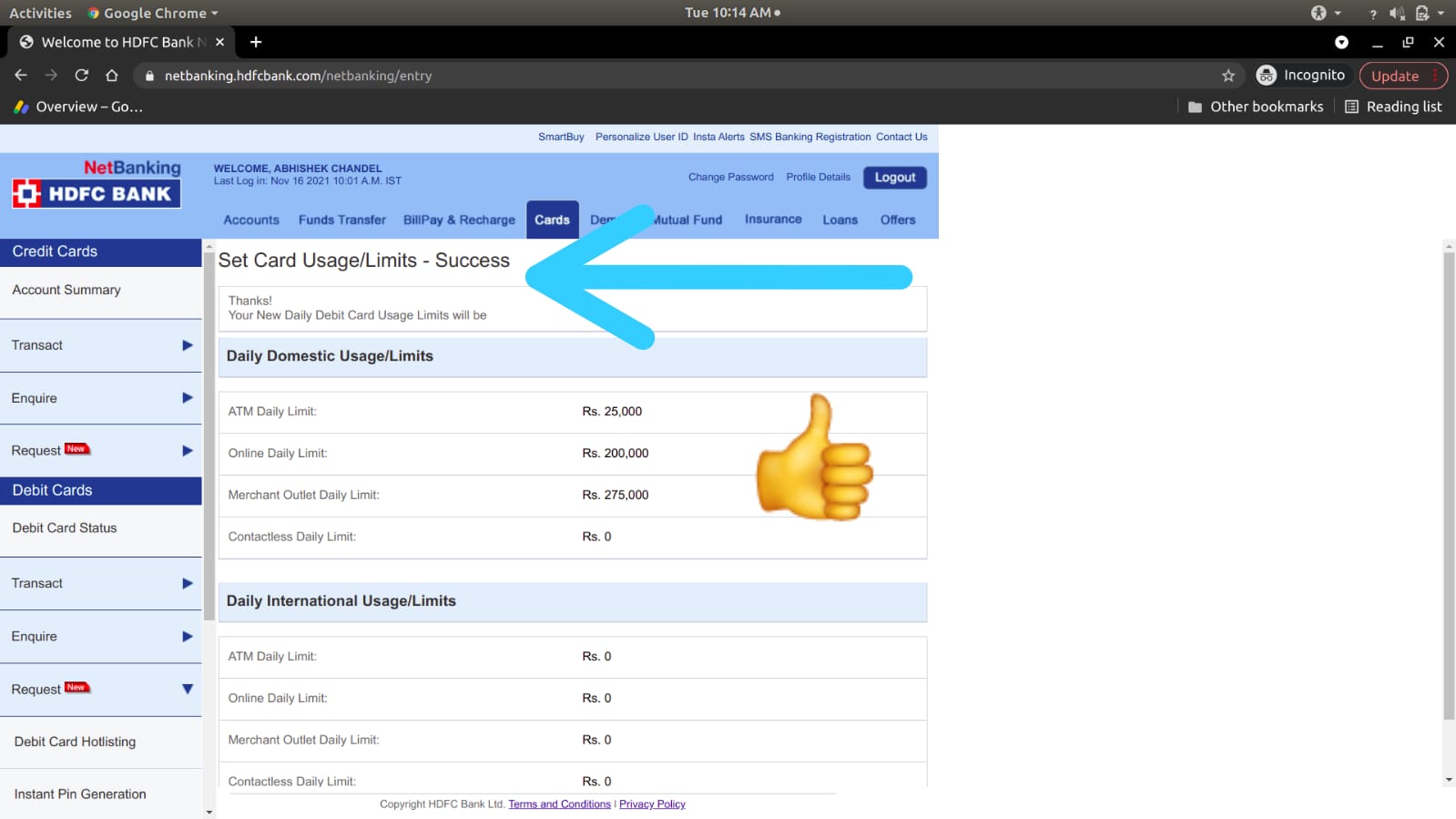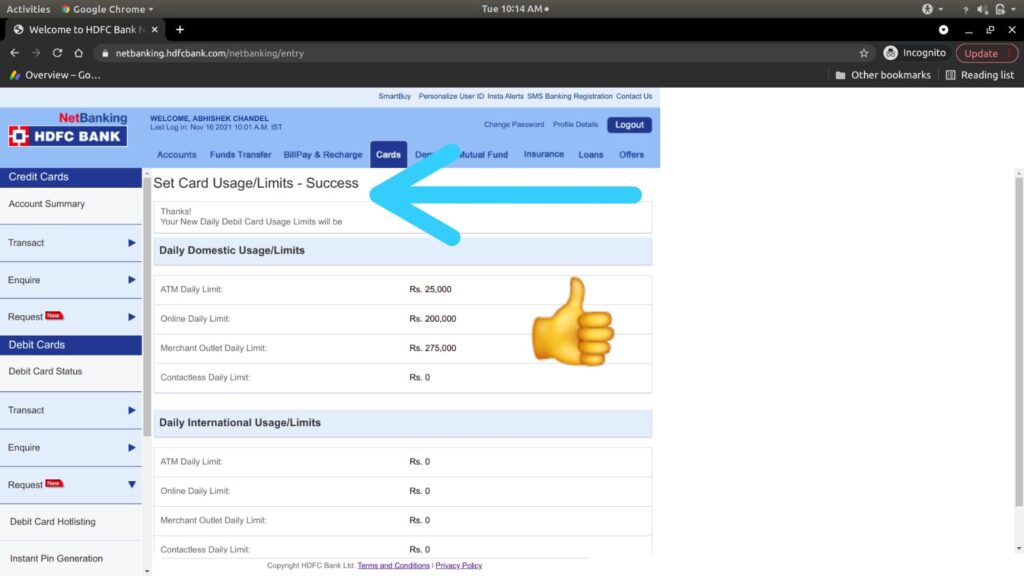 Also Read:- How to Withdraw Cash from ATM using UPI App
Wrap Up: Activate HDFC debit card for online transaction
This is all on the topic of How to Enable HDFC Debit Card for Online Transaction. I hope it helps you.
If you got any issues then feel free to ask in the comment section or our Twitter page.
For more tips & tricks related to Internet banking, You can join our Telegram Channel –NixLoop to get Notified of our future updates.