If you are looking for How to check IPO Allotment Status Online, then follow the step-by-step guide given in the article with the pictures.
The most popular method to check the IPO allotment is through the BSE Website. But whenever I try to check my status then I got the "no record found" error on the Website.
If you want to try it yourself then you can try this. To check the Allotment Status on BSE Website you'll need two things, Application No. & PAN No.
| | |
| --- | --- |
| Allotment Status on BSE Website | Check Here |
To check IPO Allotment first open the official website of BSE or use the link given on this page.
After that, you have to select the issue type (Equity or Debt) and issue name.
Then you have to enter your application number.
In the next tab enter your PAN number.
Now select the option for "I'm not a robot".
And after completing it click on submit and your Allotment staus will be available on the screen.
If you are also getting a similar error then follow the second method & I'll solve your problem. In the second method, you can do the IPO allotment status check online by PAN number, you do not require Application No. for this one.
Also Read:- How to hide WhatsApp chat without deleting it on Android
How to check IPO Allotment Status Online in 2022
1) In the first step Open the portal of Link Intime & tap on the "select your Company' option.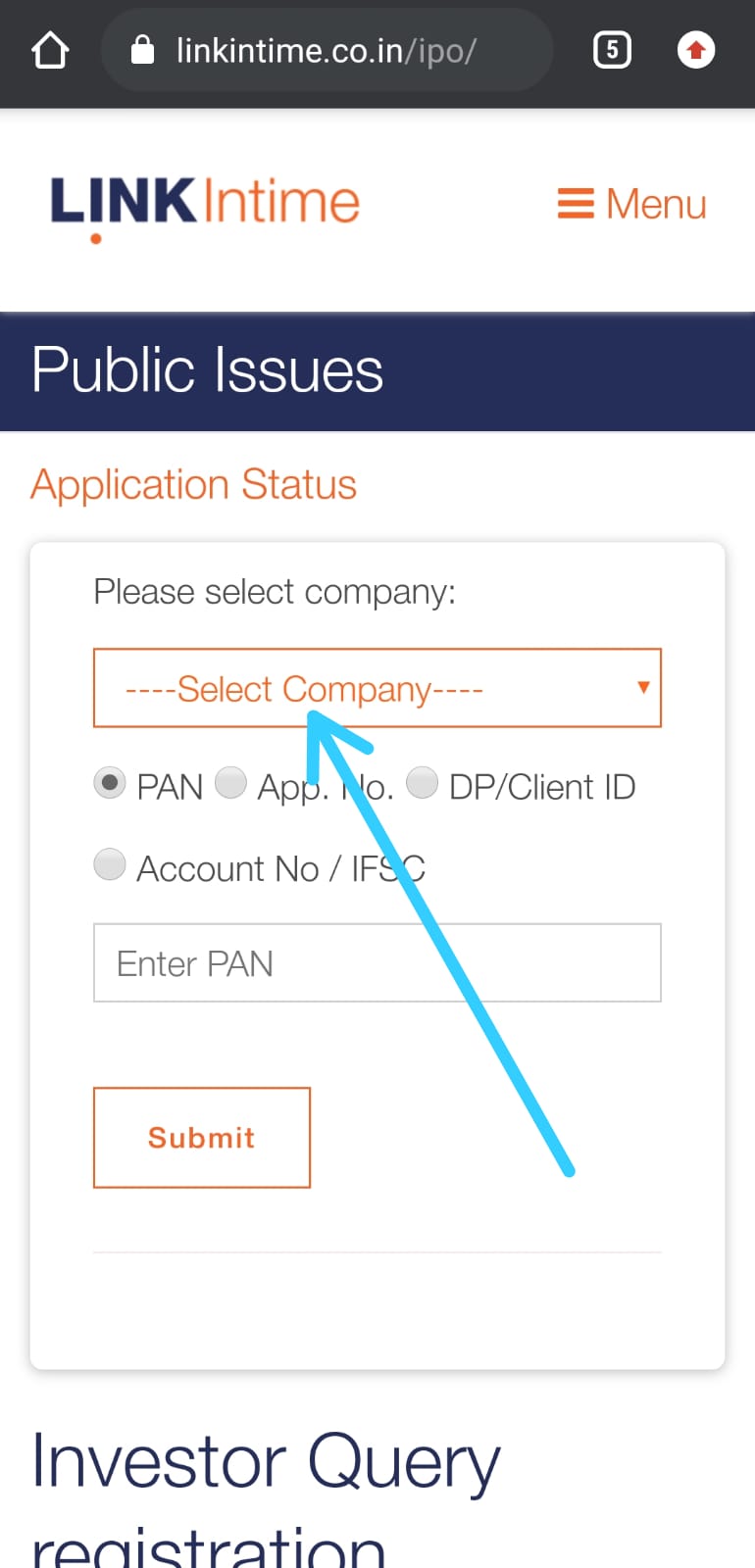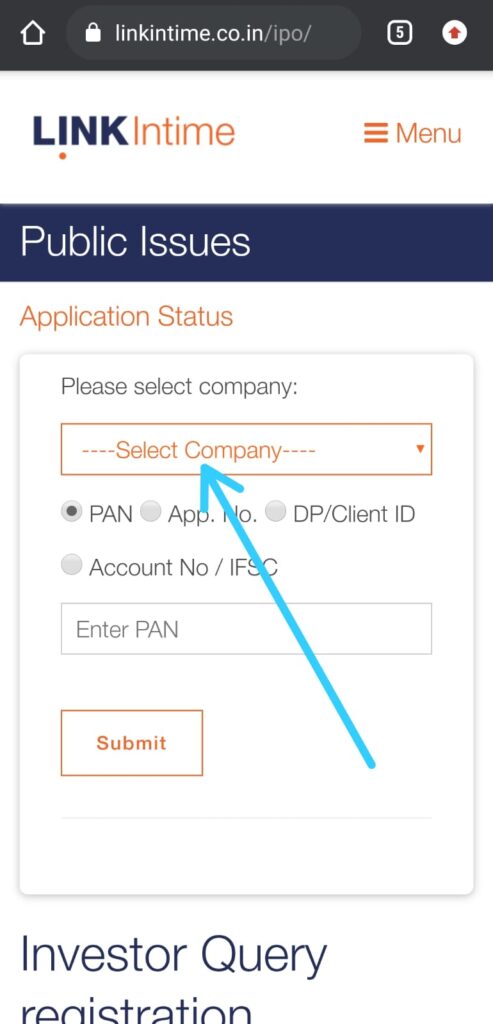 2) Now select the IPO name from the dropdown menu by tapping on it.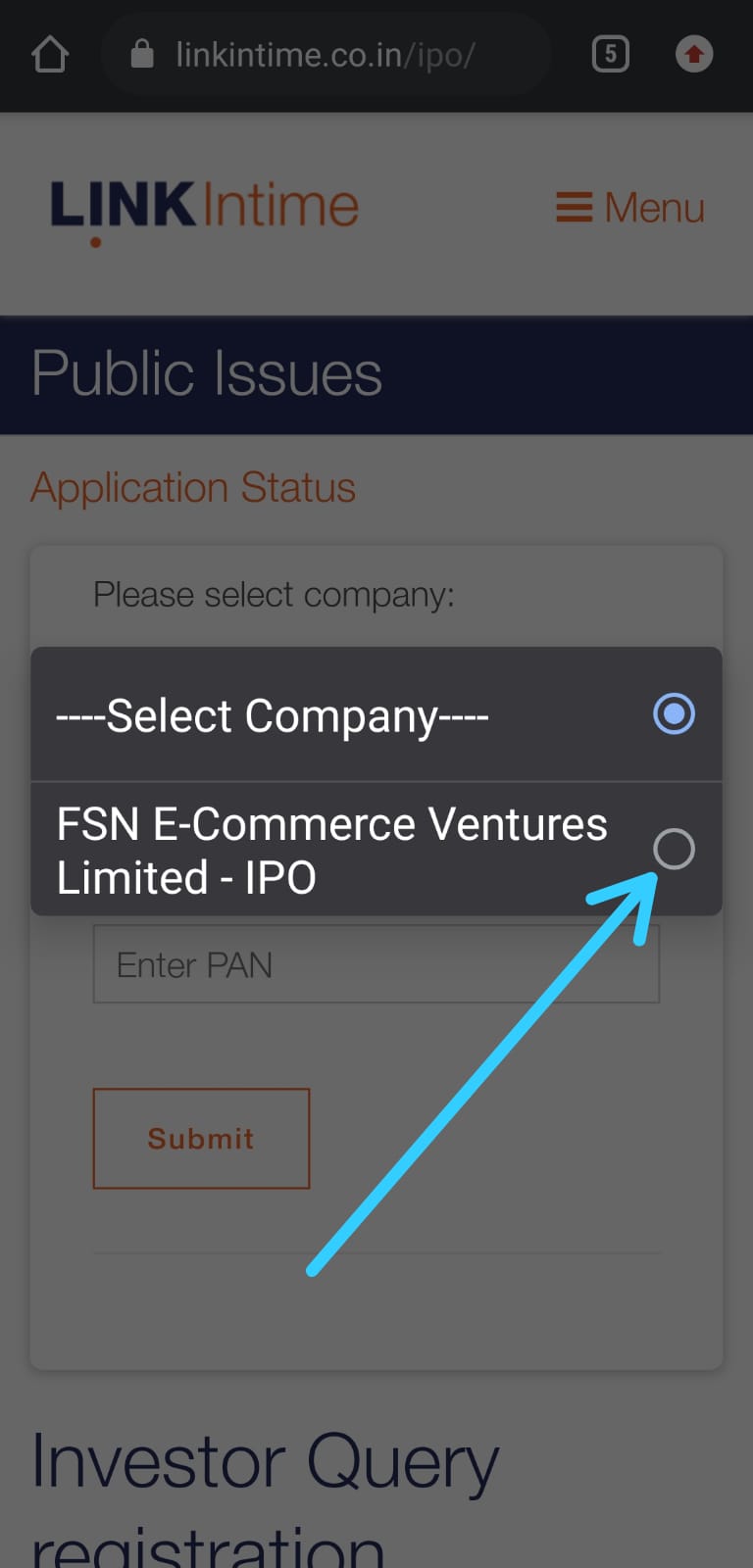 3) Next, select the first option, which is PAN & after that Enter the PAN number & in the end tap on the Submit button.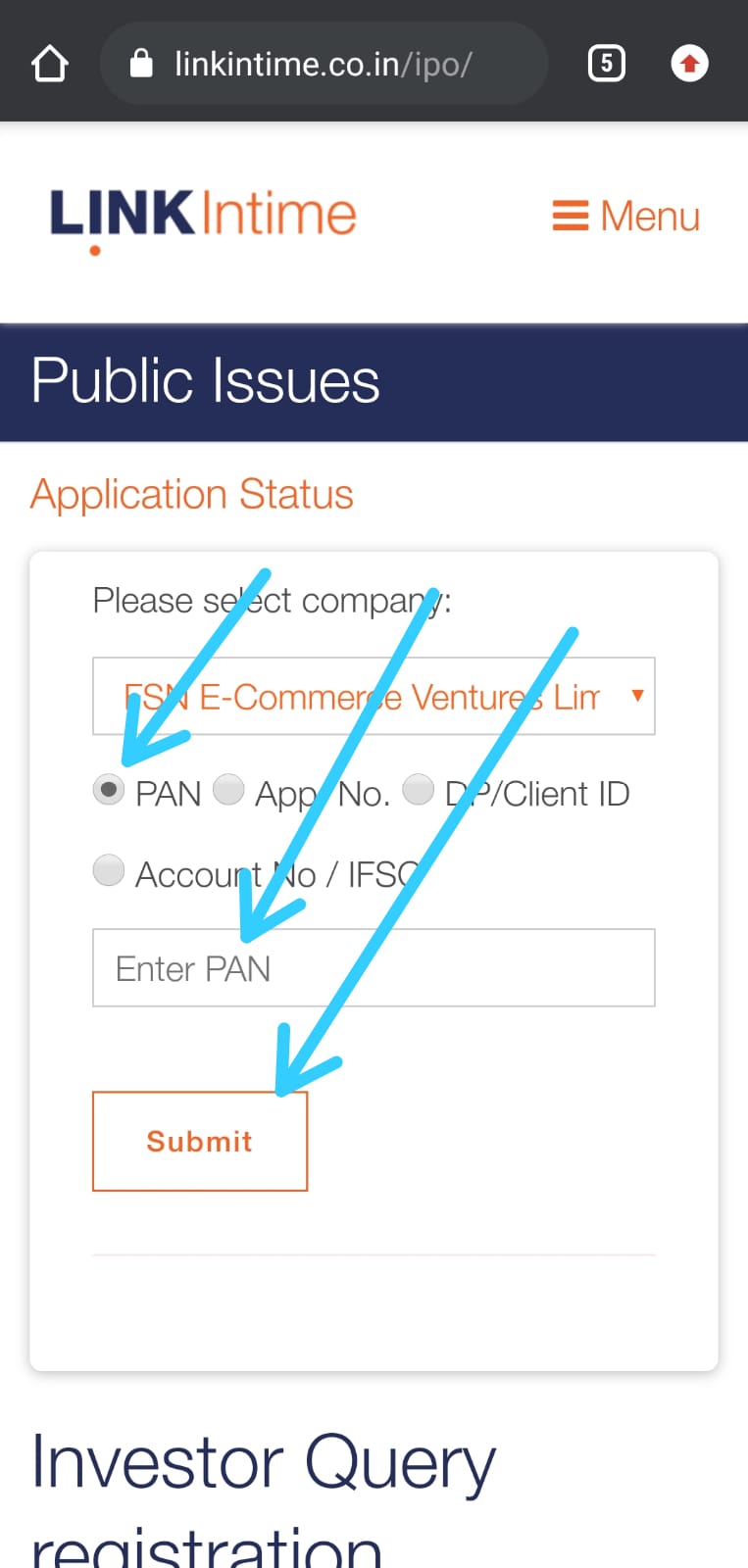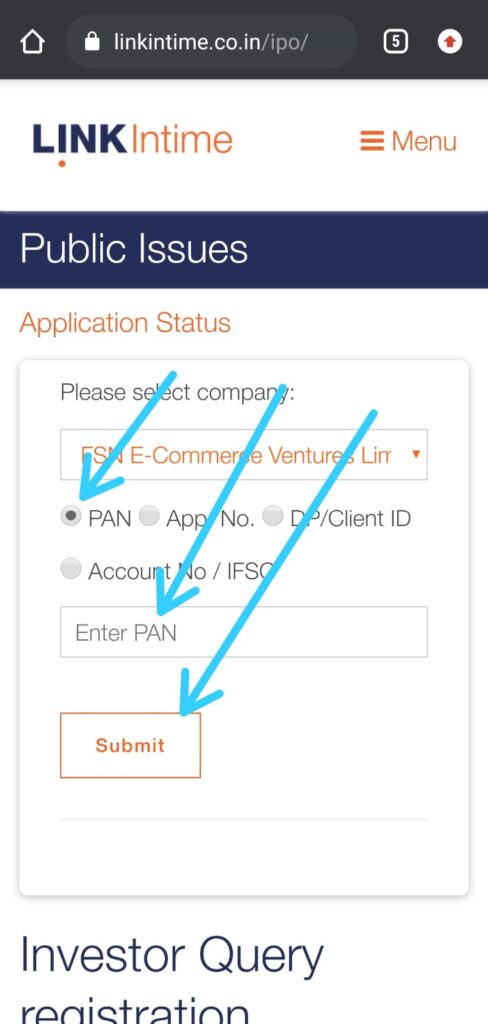 4) After clicking on submit button check your IPO Allotment status in "Application Details", it'll look as shown in the picture below.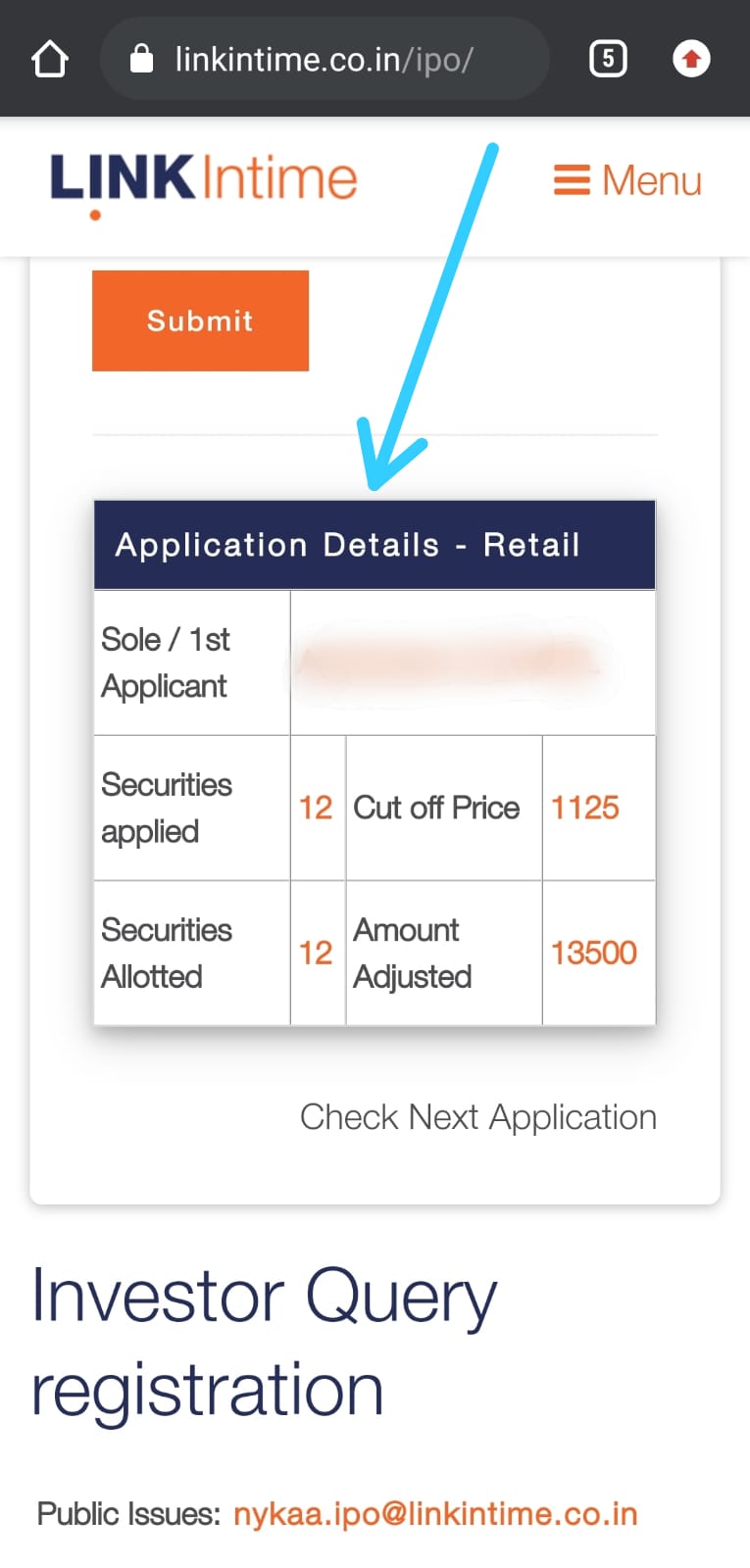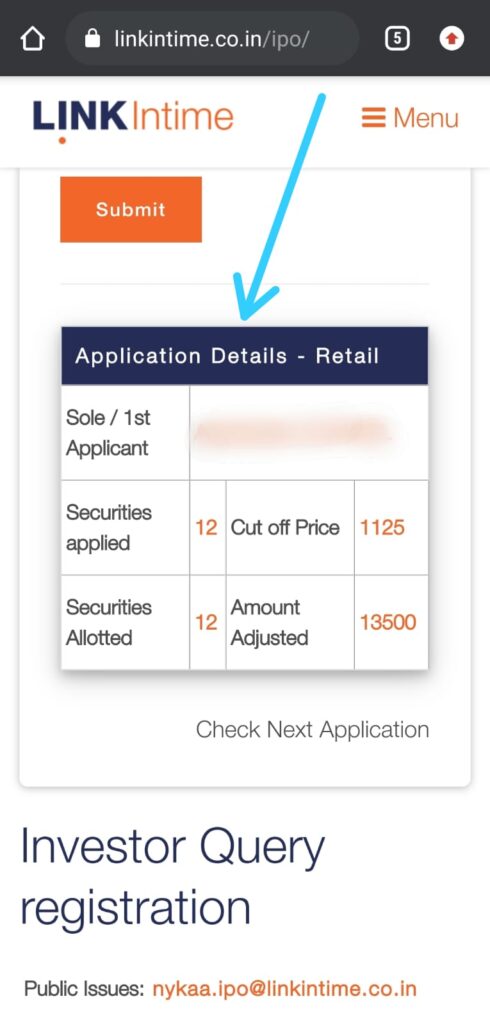 Also Read:- How to Change Chrome Tab View in Android to OLD STYLE
Closing Remarks
This is all on the topic of How to check IPO Allotment Status Online. I hope it helps you.
If you got any issues then feel free to ask in the comment section or our Twitter page.
For more tips & tricks related to IPO, You can join our Telegram Channel –NixLoop to get Notified of our future updates.