If you are looking for How to buy products using HDFC Smartbuy, then follow the simple step-by-step guide we have given in this article.
SmartBuy is an HDFC bank's e-commerce initiative to create an exclusive portal that offers a wide range of digital and physical products from travel, entertainment, bill payments, electronics, fashion, books, and much more.
In case you looking to buy something from your form your favorite site like amazon & Flipkart or want to book a flight & train from your favorite platforms like MakeMyTrip or IRCTC then do the payment through the Smartbuy platform & you can get good cashback or reward point.  In this article, we'll buy products on Amazon using HDFC Smartbuy.
Smartbuy doesn't have its own app but if you're using HDFC Bank MobileBanking App then you can access the SmartBuy form there. Or you can also visit their web portal. so without further ado let's get started!
Important Note:
SmartBuy offers benefits are not applicable on usage of non-HDFC Bank payment instruments.
The offer will NOT be applicable on items that were already in the user's cart (added during a previous session) but need to be added post landing from the HDFC Bank SmartBuy platform only
It's 365 days Offer.
Also Read:- How to Enable HDFC Debit Card for Online Transaction
How to buy products using HDFC Smartbuy in 2022
1) In the first step open the HDFC Bank MobileBanking App & in that tap on the Shop option.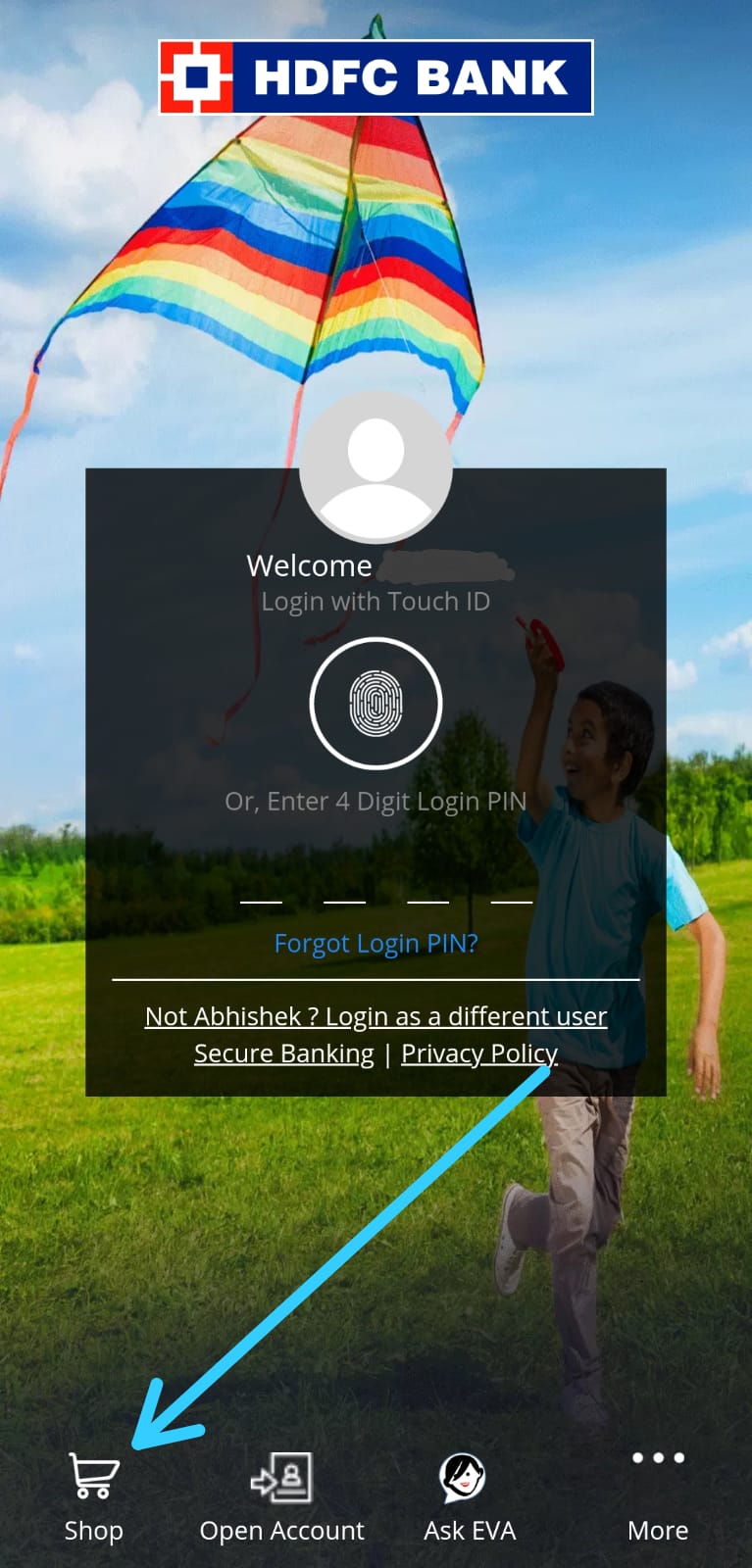 2) Now on the home screen Tap on what you looking to buy, for example, amazon. So on Amazon icon.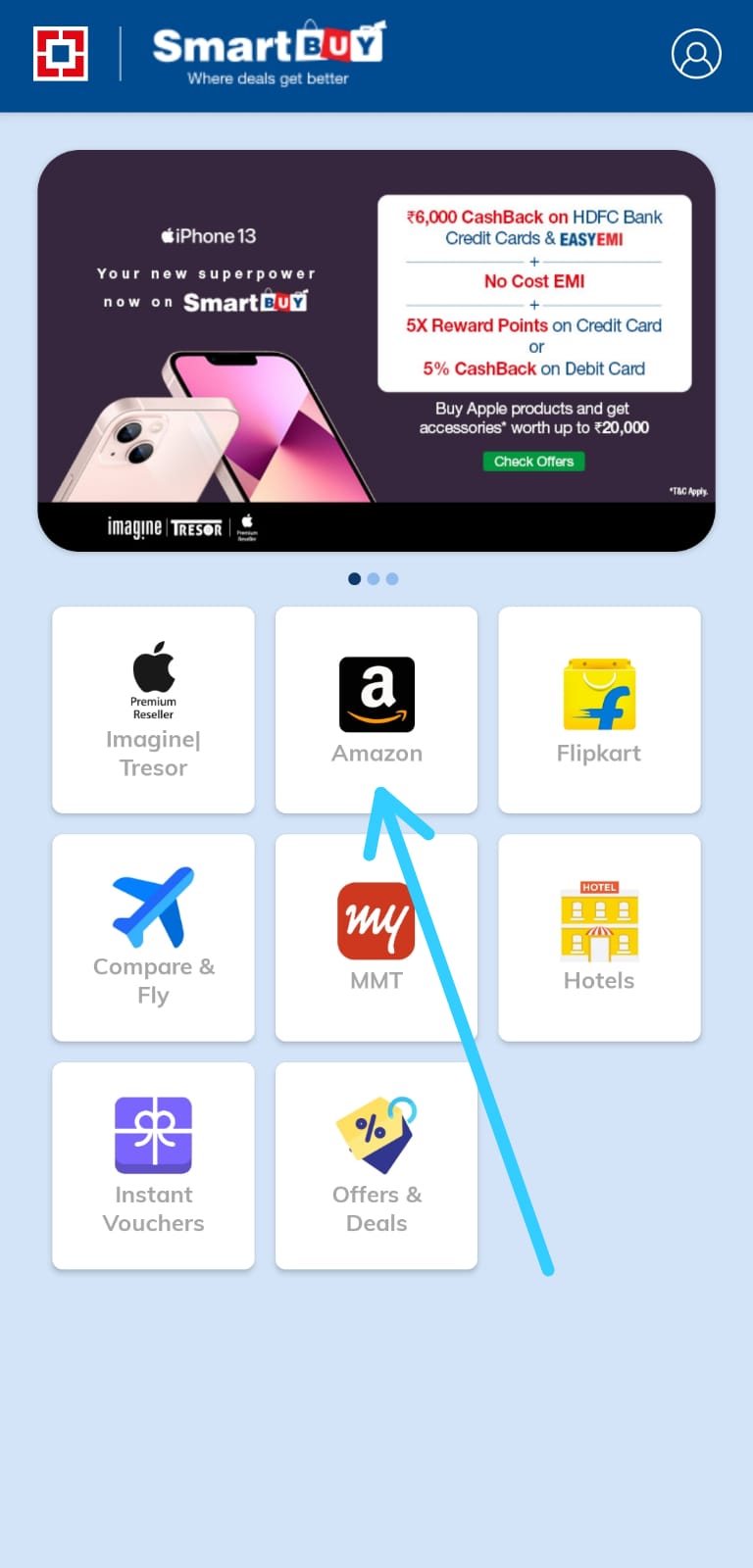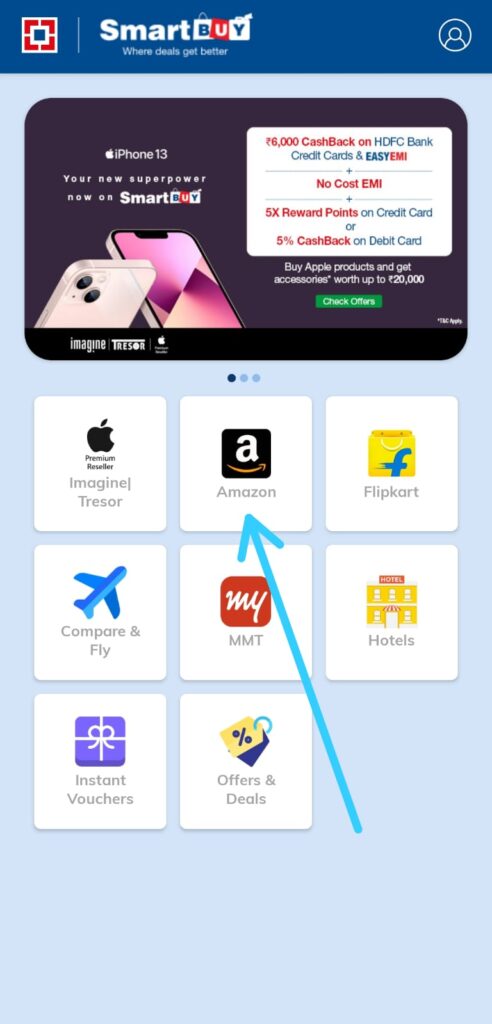 3) After that Enter your "Registered mobile number" to the bank and  "Last 4 digits of card number" & click on the Proceed button.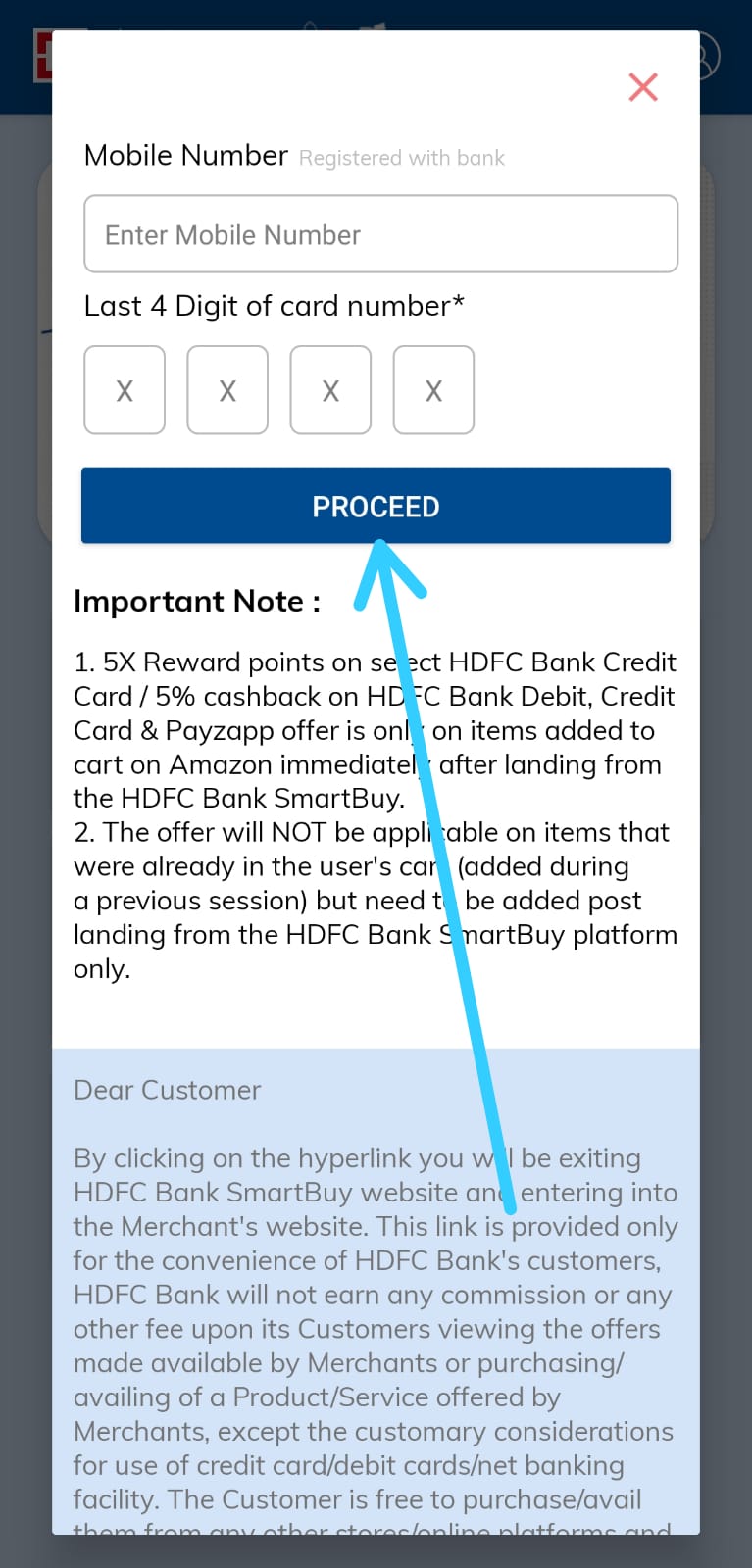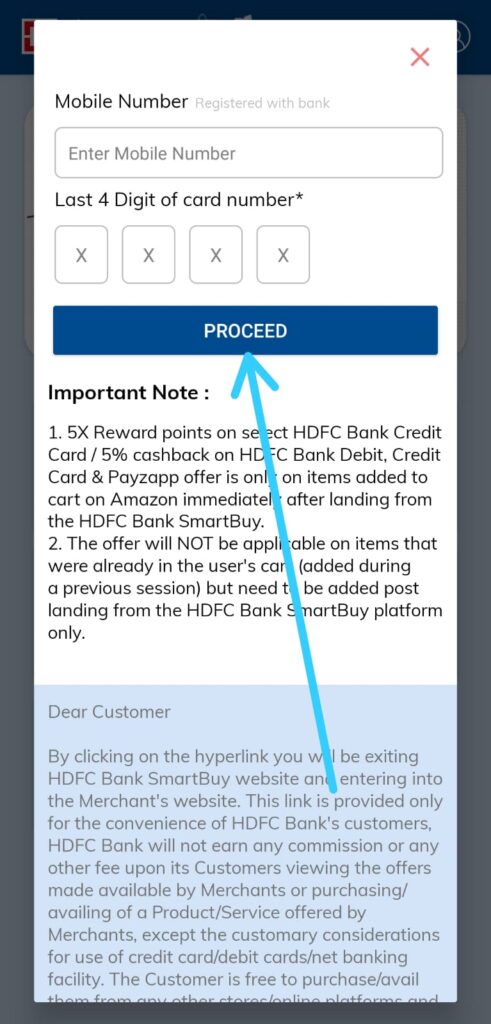 4) Here you see that the amazon site will open up in the "Smartbuy". Simply sign in to your Amazon account & search for your product. Just make sure that It should not be in your cart already.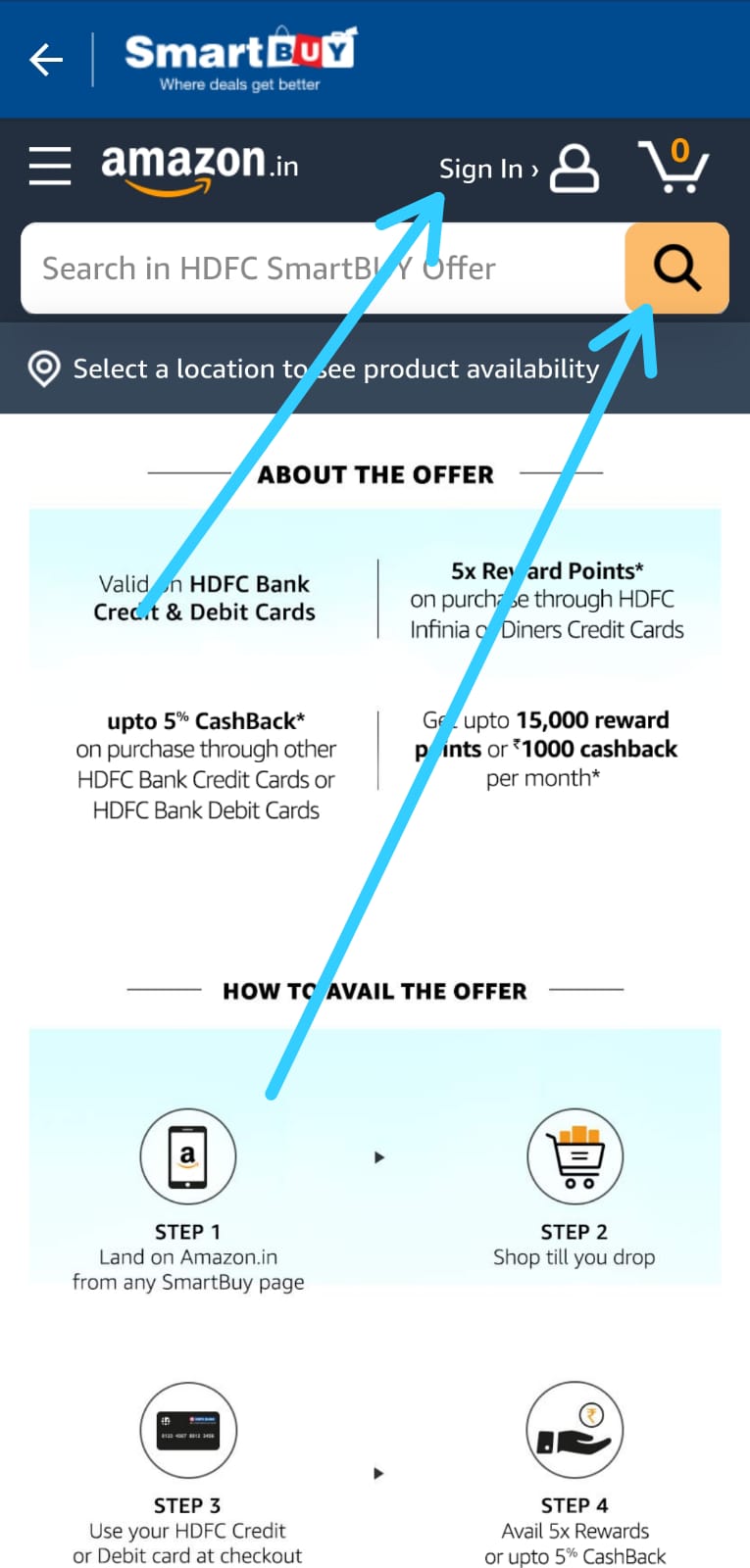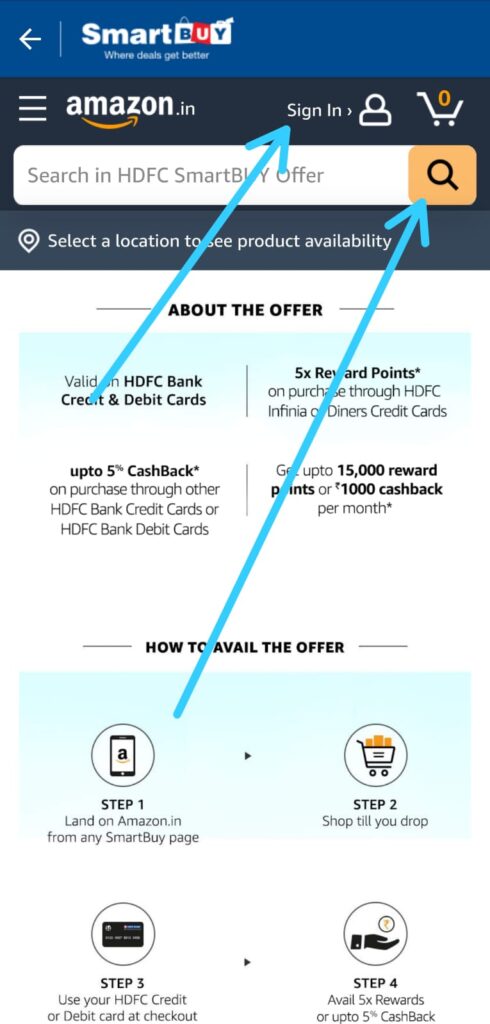 5) As a product open-up then you can add it to your cart or you can directly check out from here by clicking on the Buy Now button.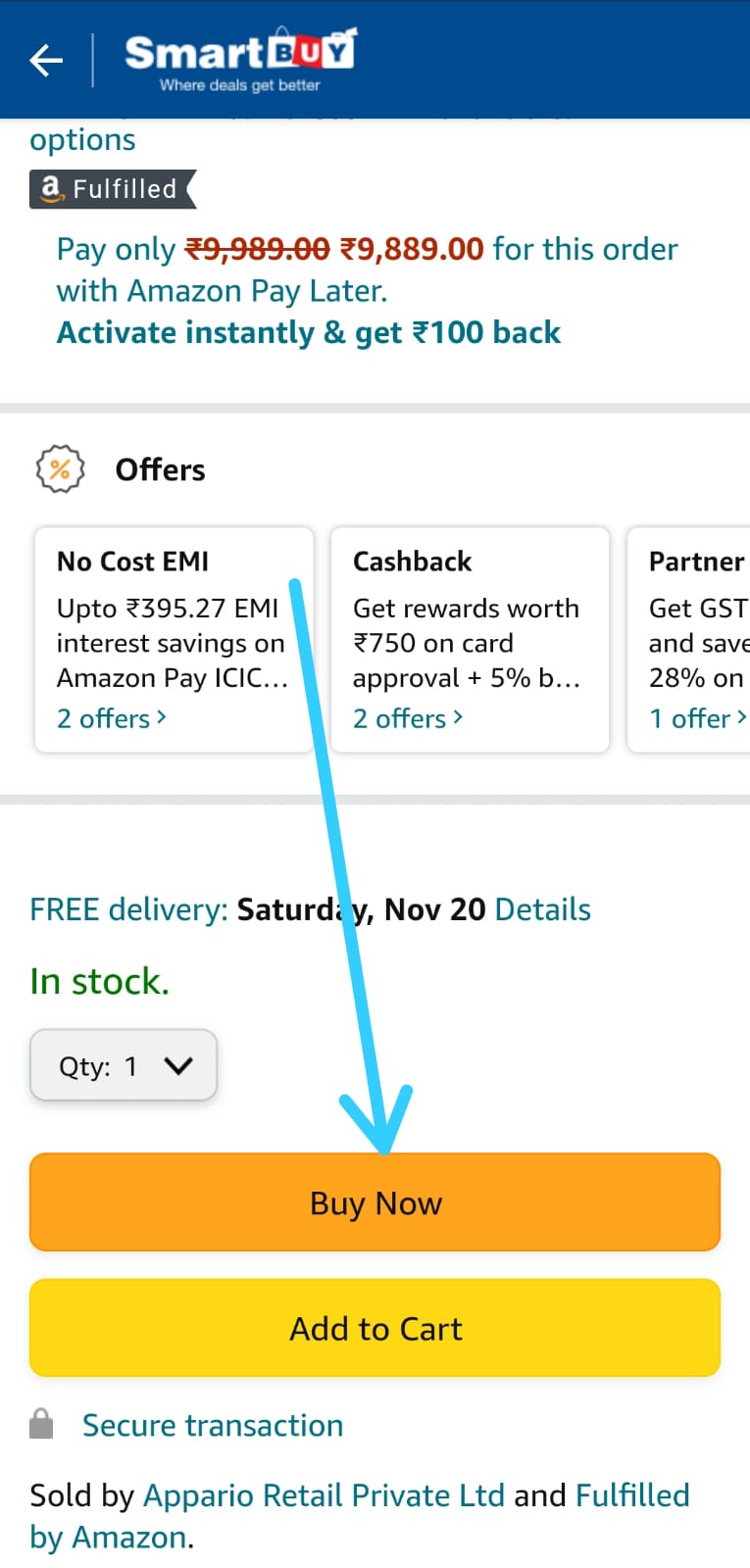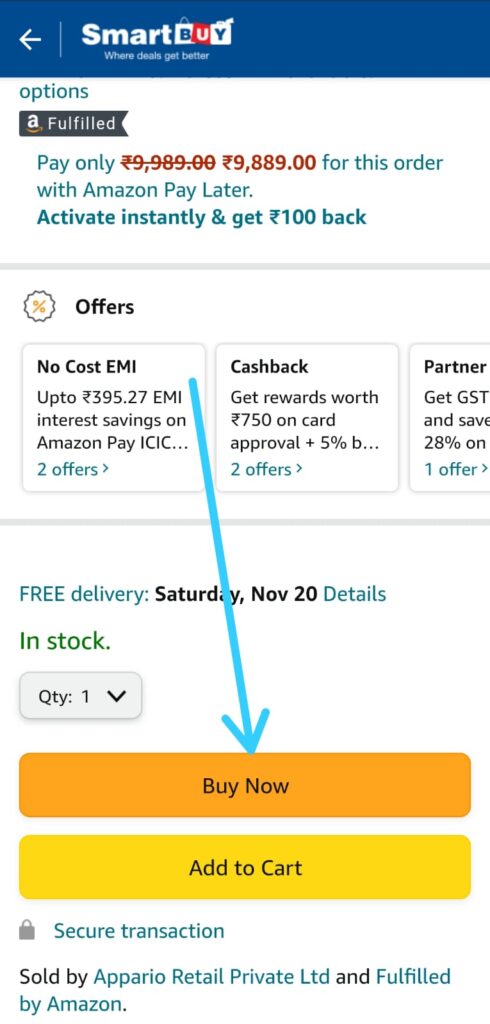 6) Next, select your payment method as an HDFC card, if you don't have then tap on the Add card option.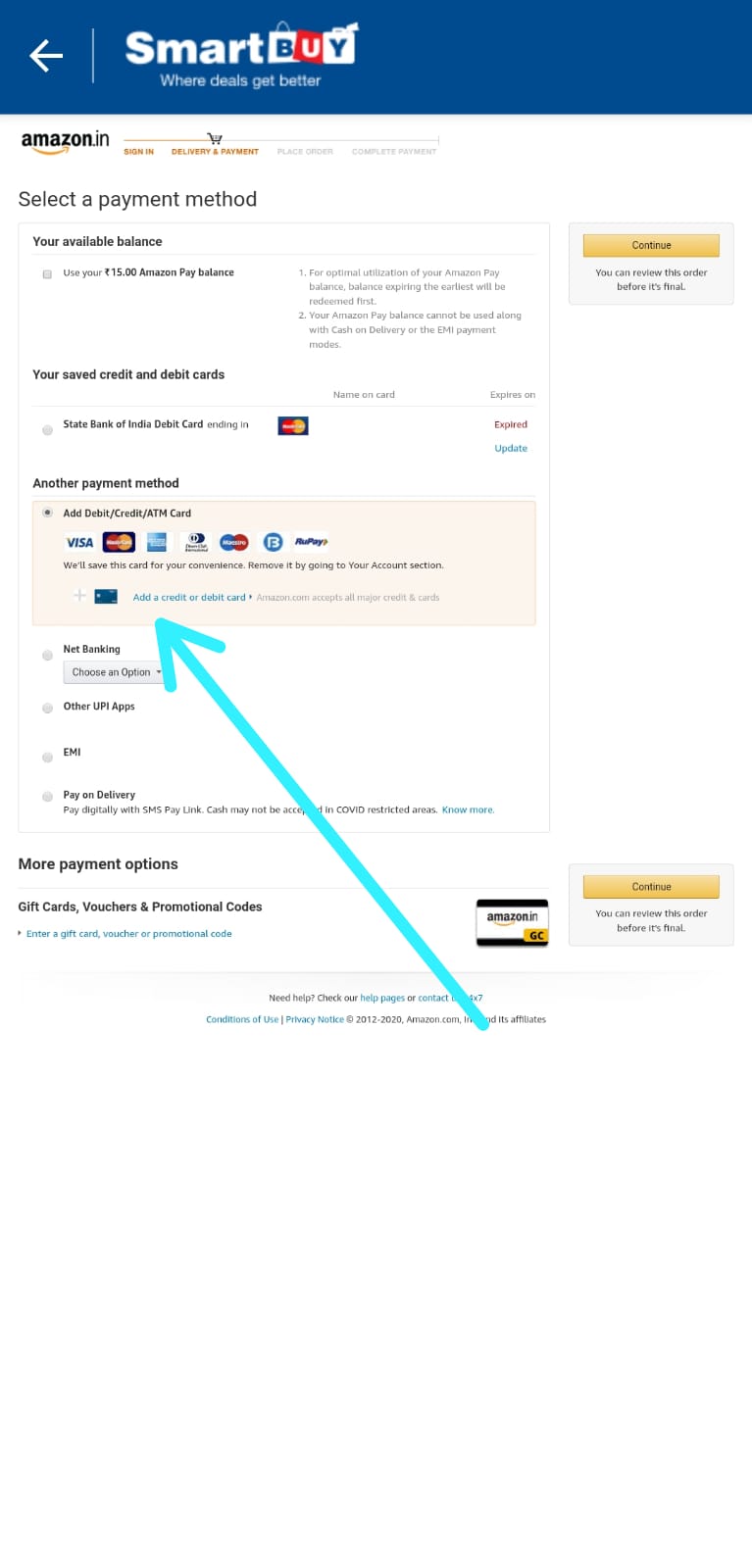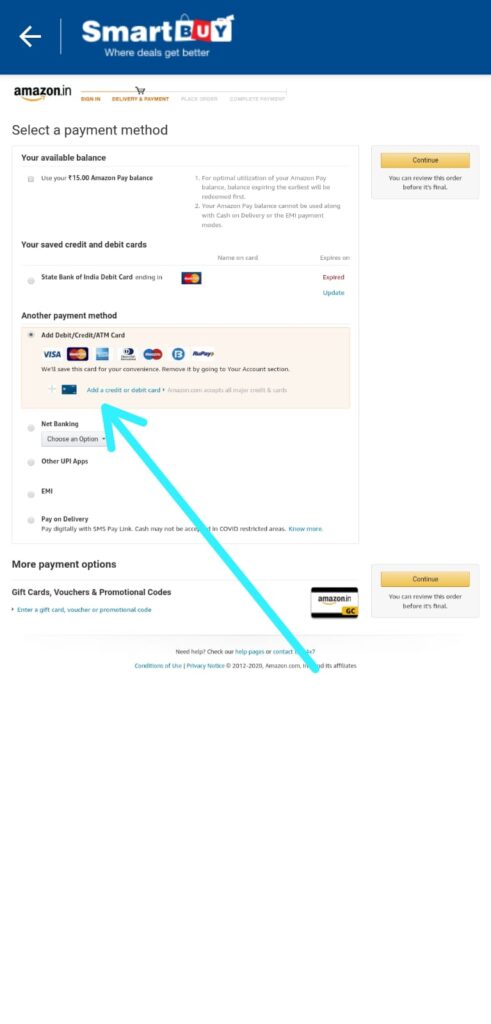 7) Now again tap on the "Add a credit or debit card" option.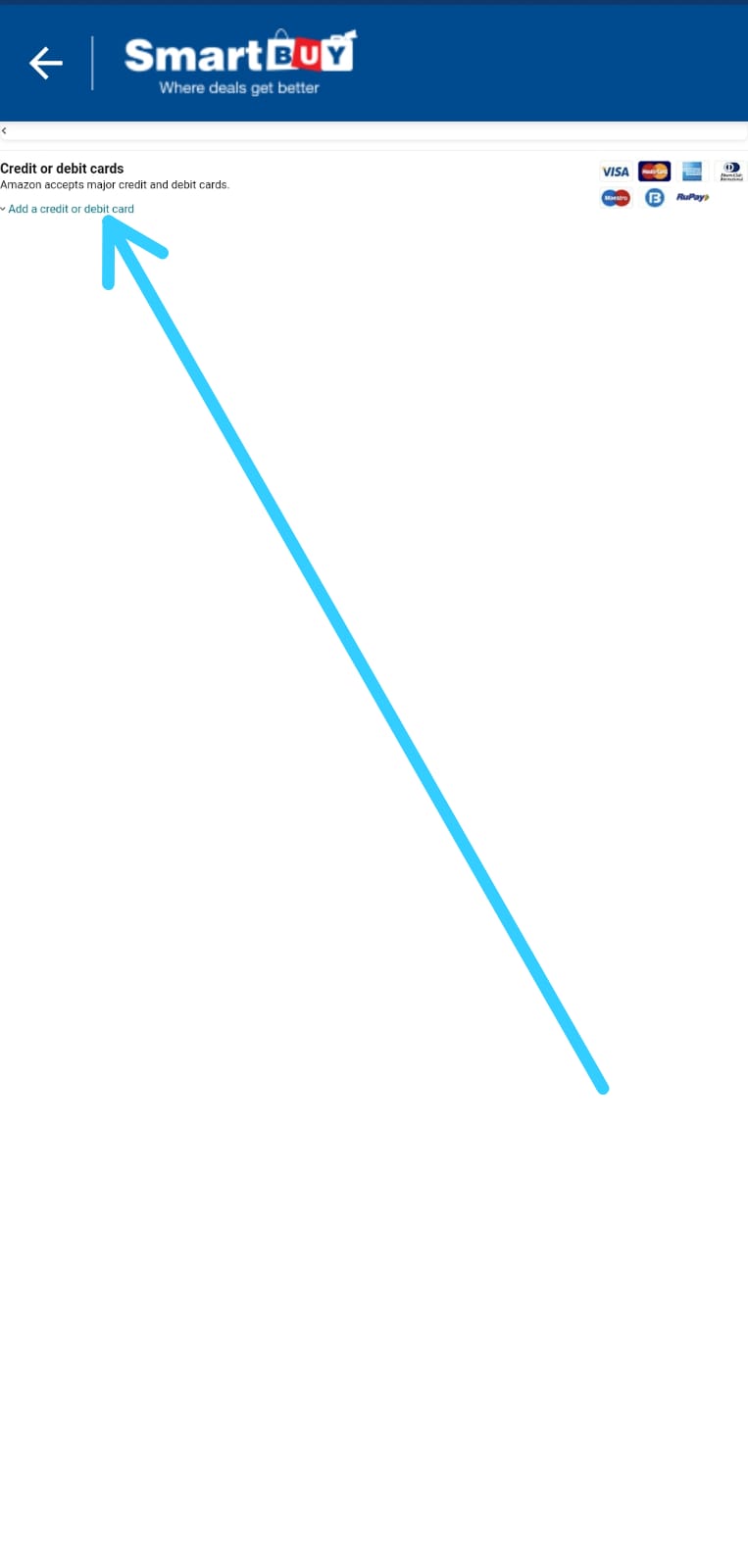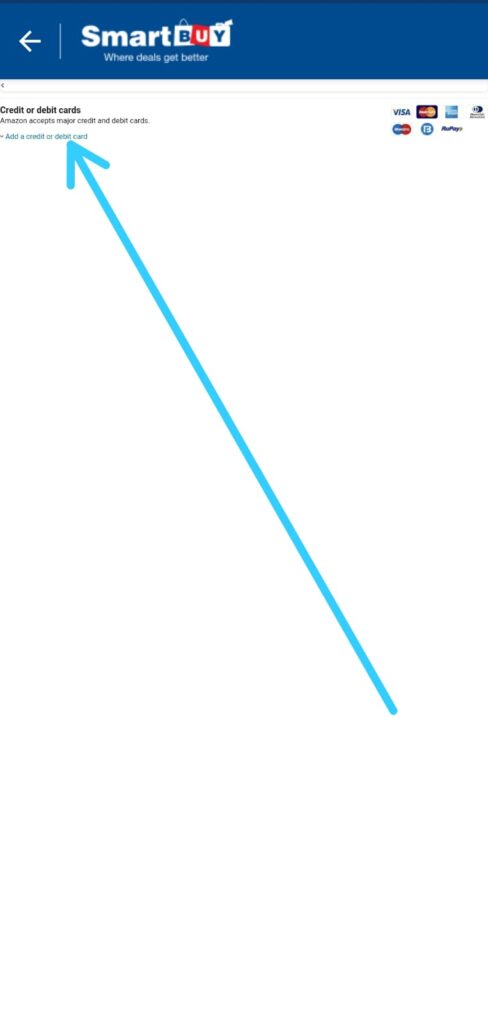 8) Now simply fill up your personal information like your "name on card, card number, expiry date" & then tap on the yellow color Add button.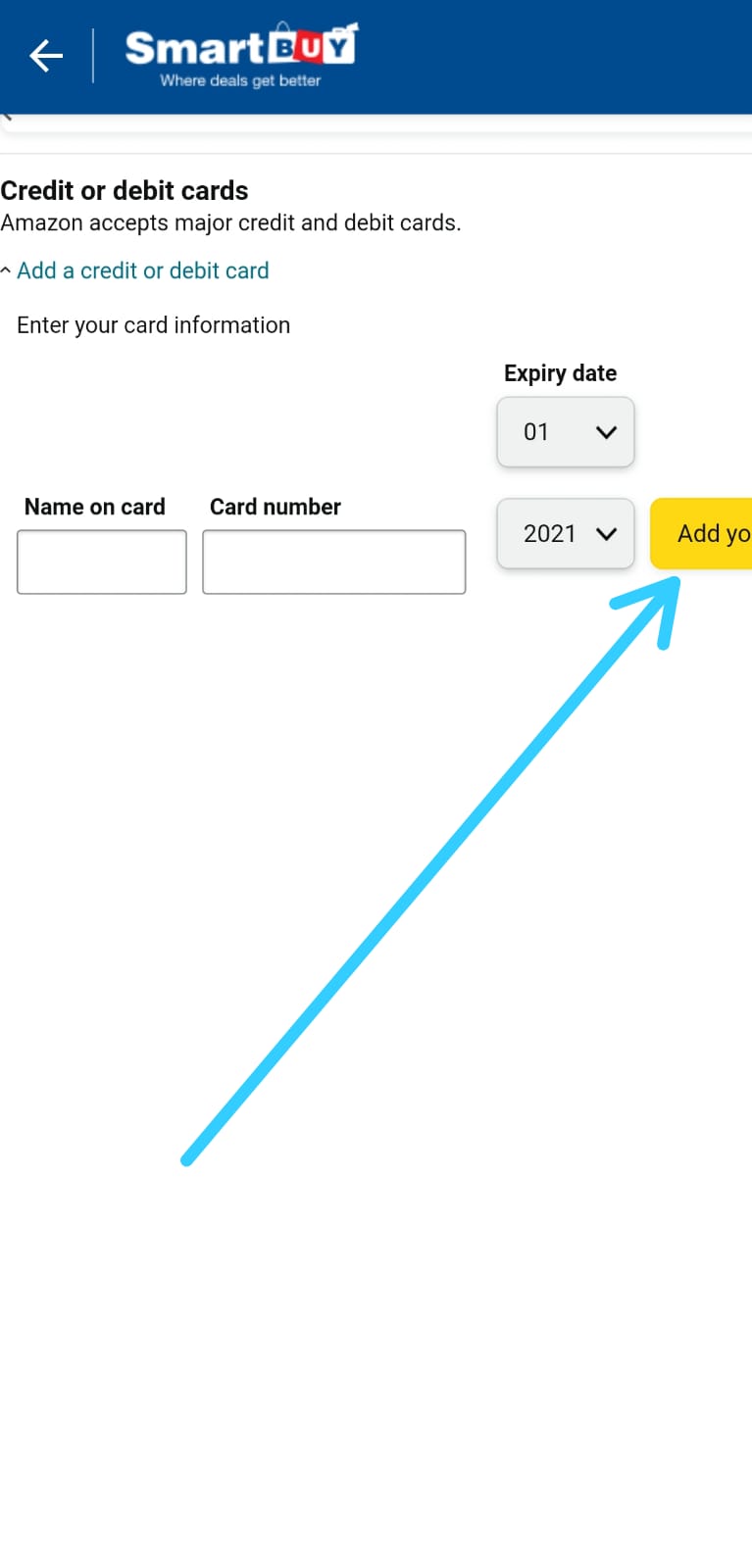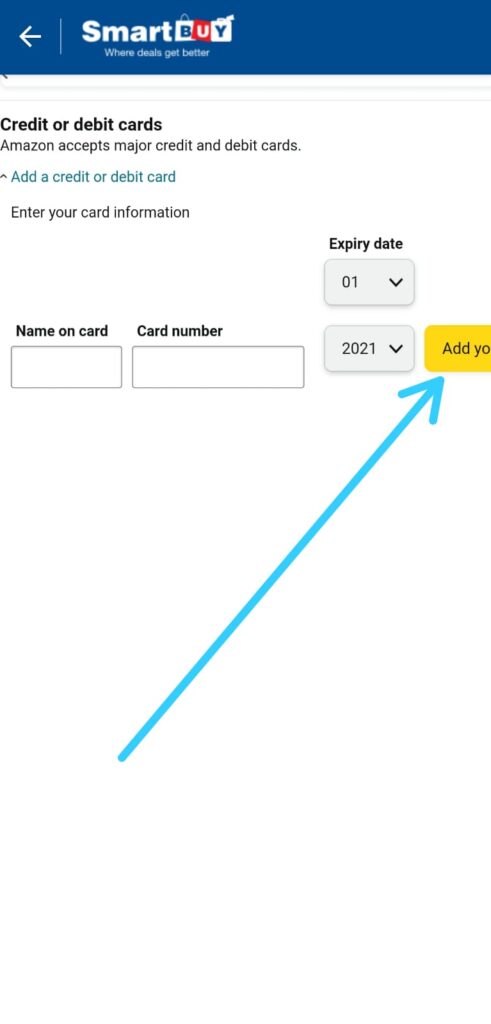 9) As the card gets added then enter the CVV number & continue.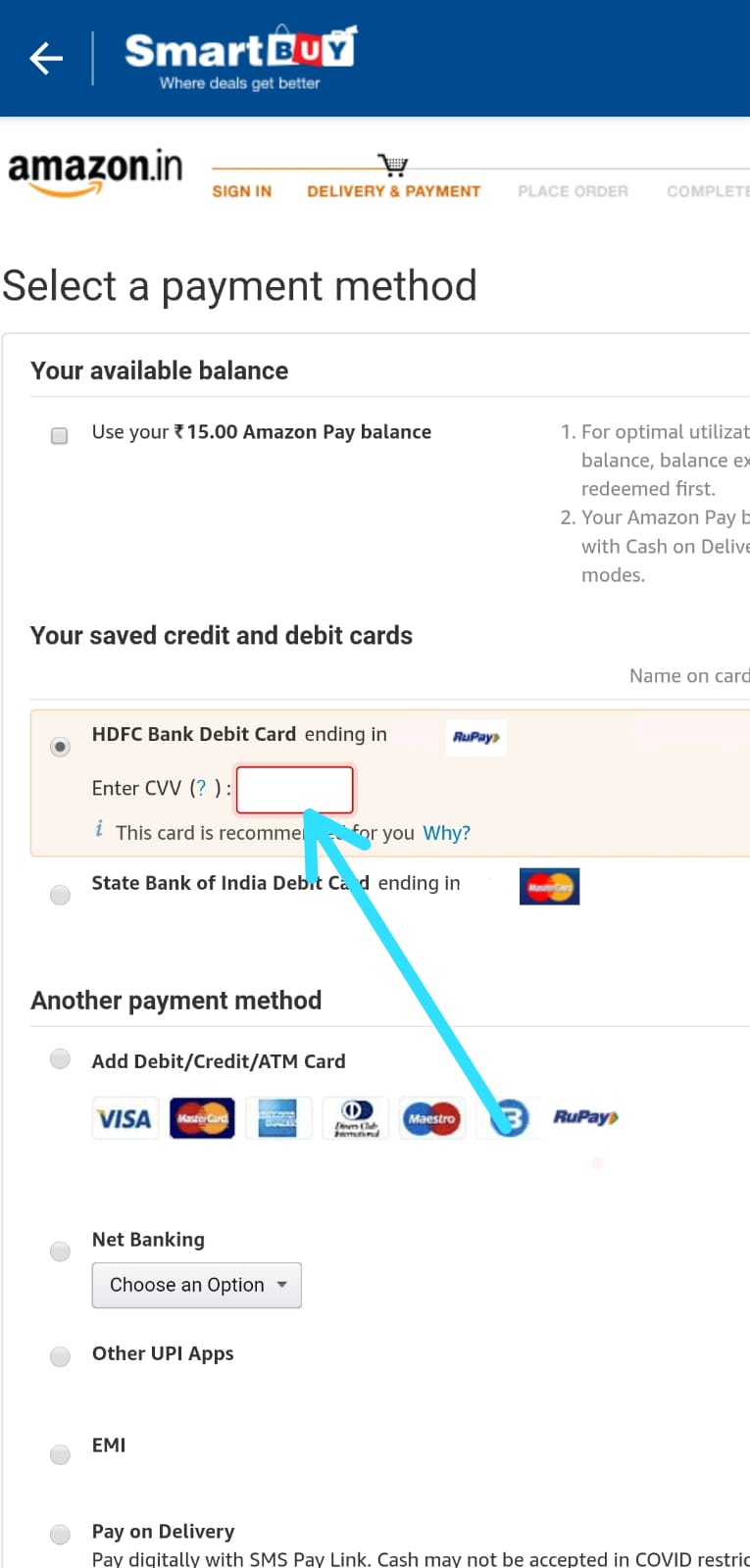 10) Next tap on the "Place Your Order and Pay" button at the bottom.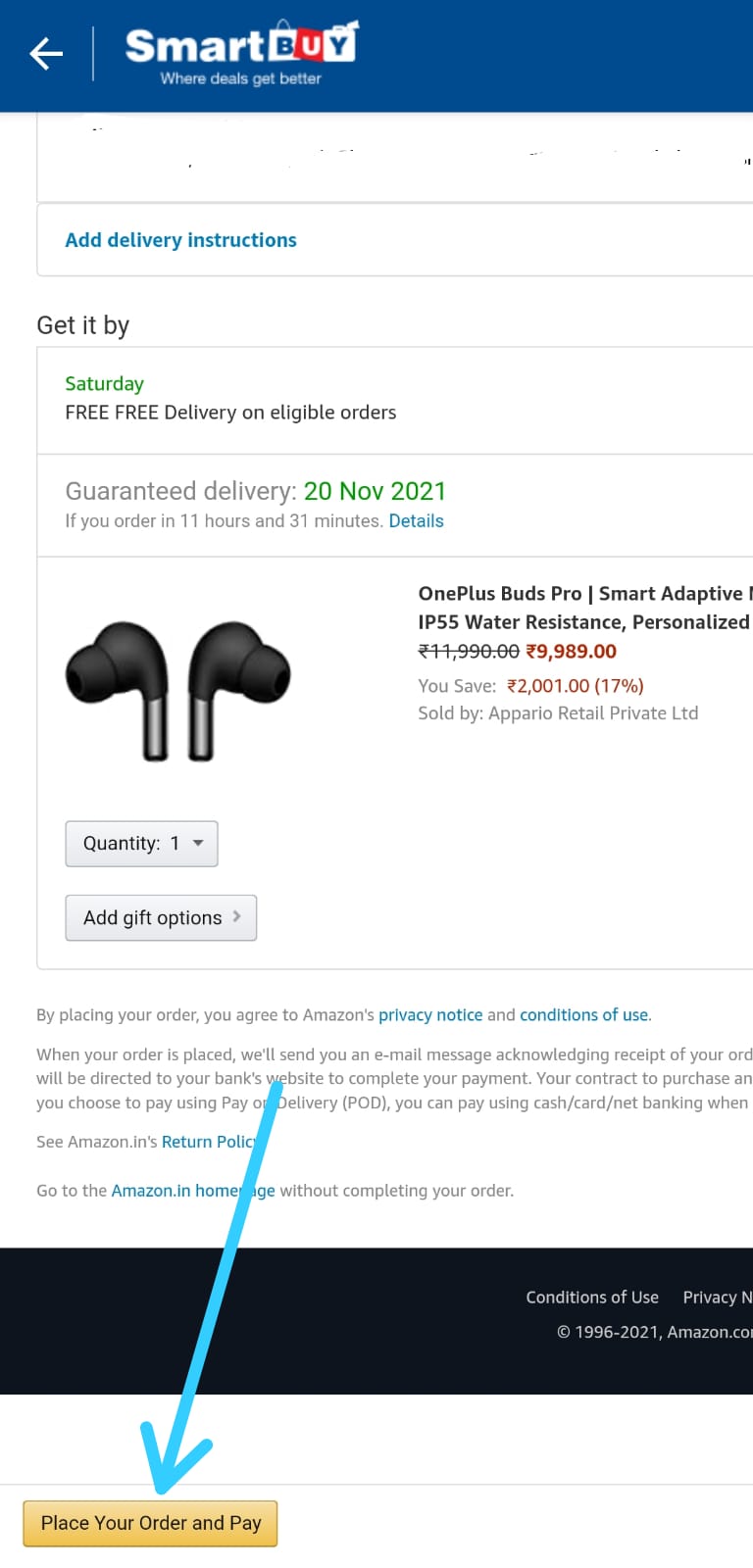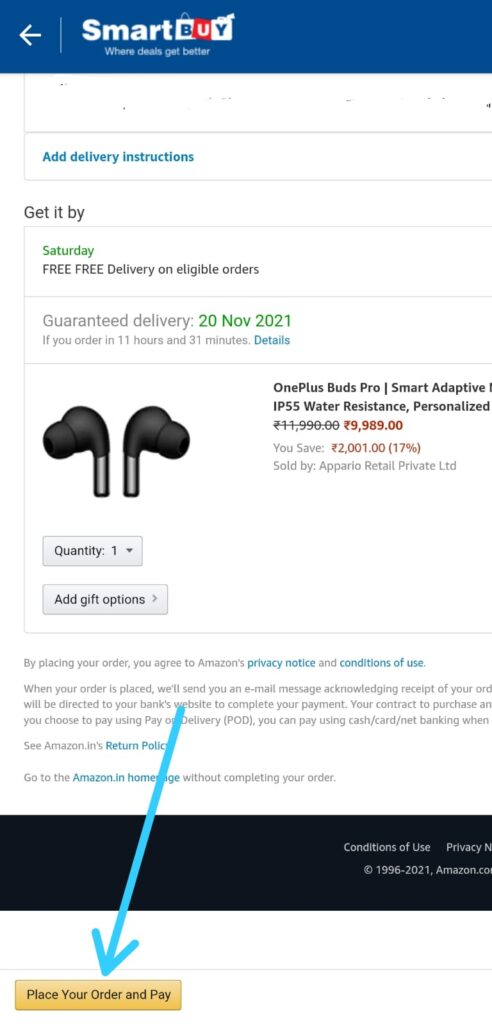 11) In the last step enter your OTP & complete the payment. & That's it. Within a few days, you'll get the cashback or reward point (depends on your card & your purchase) that will get received into your account.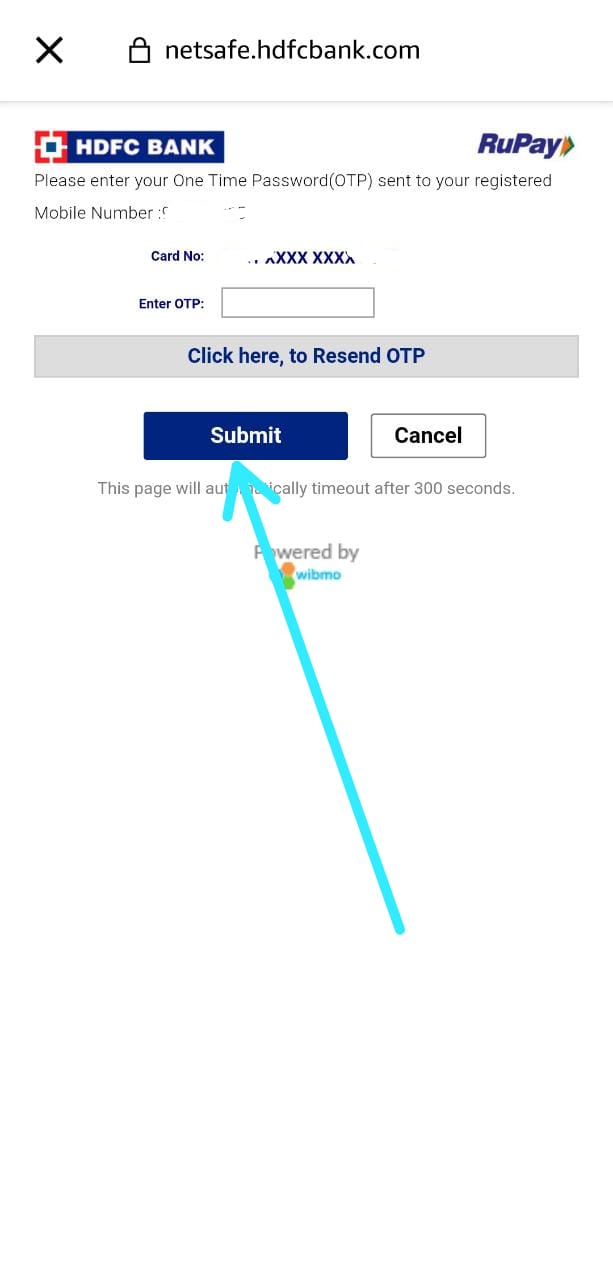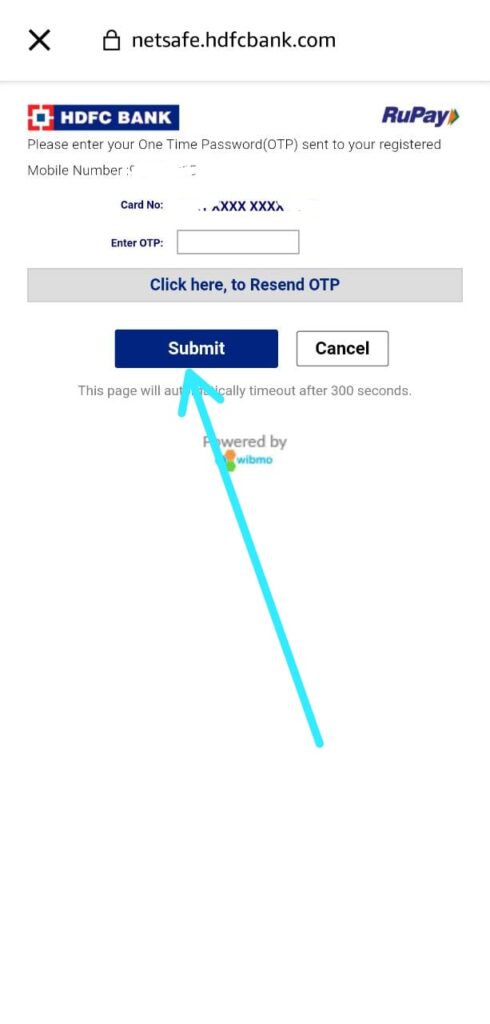 Also Read:- How to Withdraw Cash from ATM using UPI App
HDFC Smartbuy Offer details
Cashback & reward points can vary according to the company. So check the details given below.
Category
Offer on HDFC Bank Credit / Debit / Prepaid Card
Exclusive offer on HDFC Bank Infinia & Diners Black credit card
(not applicable on Infinia/Diners Black credit card)
Platform CashBack
Bonanza CashBack
Total CashBack
MakeMyTrip
5%
5%
10%
10XRP
(Hotels)
Flights
2.50%
2.50%
5%
10X RP
(via ClearTrip/Yatra)
Hotels
2.50%
2.50%
5%
10X RP
(via / ClearTrip)
Bus
2.50%
2.50%
5%
10X RP
(via RedBus)
Instant Vouchers
2.50%
2.50%
5%
5X RP
Rail
2.50%
2.50%
5%
5X RP
Amazon
2.50%
2.50%
5%
5X RP
Flipkart
1%
–
1%
3XRP
Apple Tresor
5%
–
5%
5X RP
Also Read:- How to check IPO Allotment Status Online [100% Working]
Closing Remarks
This is all on the topic of How to buy products using HDFC Smartbuy. I hope it helps you.
If you got any issues then feel free to ask in the comment section or our Twitter page.
For more tips & tricks related to Internet banking, You can join our Telegram Channel –NixLoop to get Notified of our future updates.