Do you know that now you can Record Calls Using Truecaller on Android? Just follow the steps given in this article to know how you can do it.
Truecaller first introduced call recording via its app back in 2018, but that feature was researched for paid subscribers. But the company has now started rolling out the feature for all its users.
Before getting started with our article, it is important to note that you must obtain consent or inform the person on the call before recording. Call recordings are also not legal in some countries. So, you should check with your local laws before proceeding with the following details. so without further ado let's get started!
Also Read:- How to know Who Viewed My Profile on Truecaller for Free
Steps to set up and use the call recording feature in the Truecaller app
1) In the first step open the Truecaller app on your phone & tap the hamburger icon at the top left corner.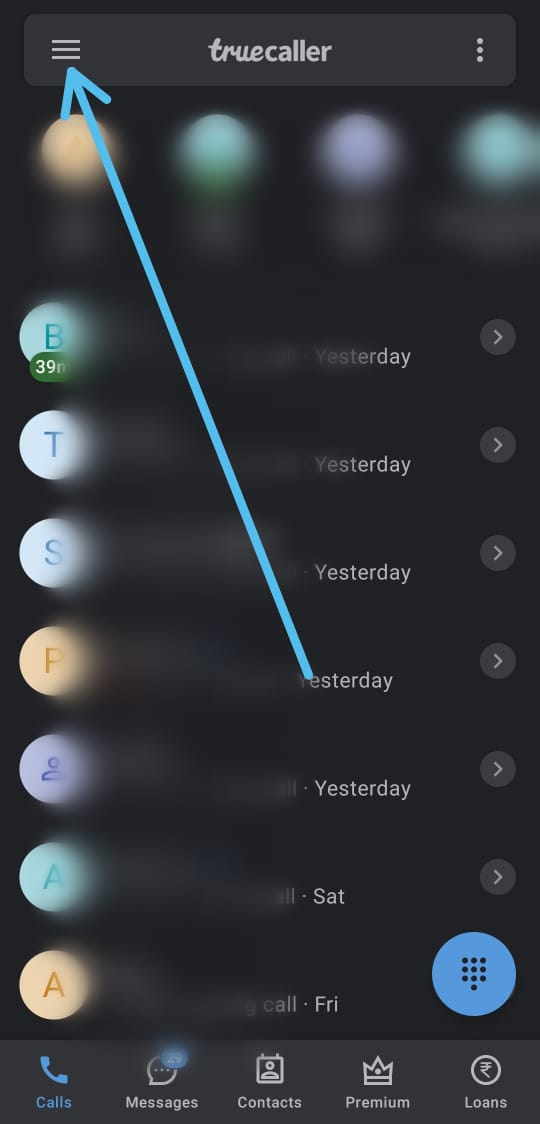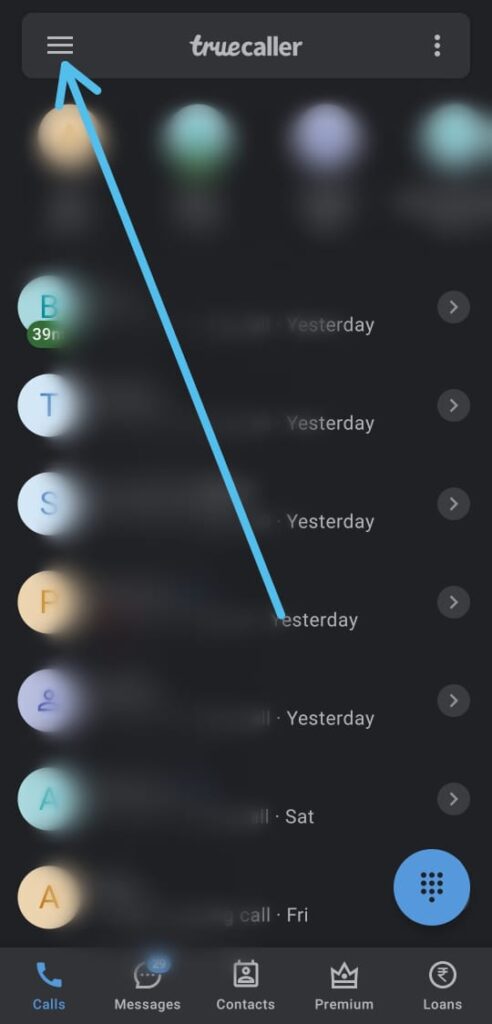 2) Now at the bottom look for the Call Recordings option & tap to open it.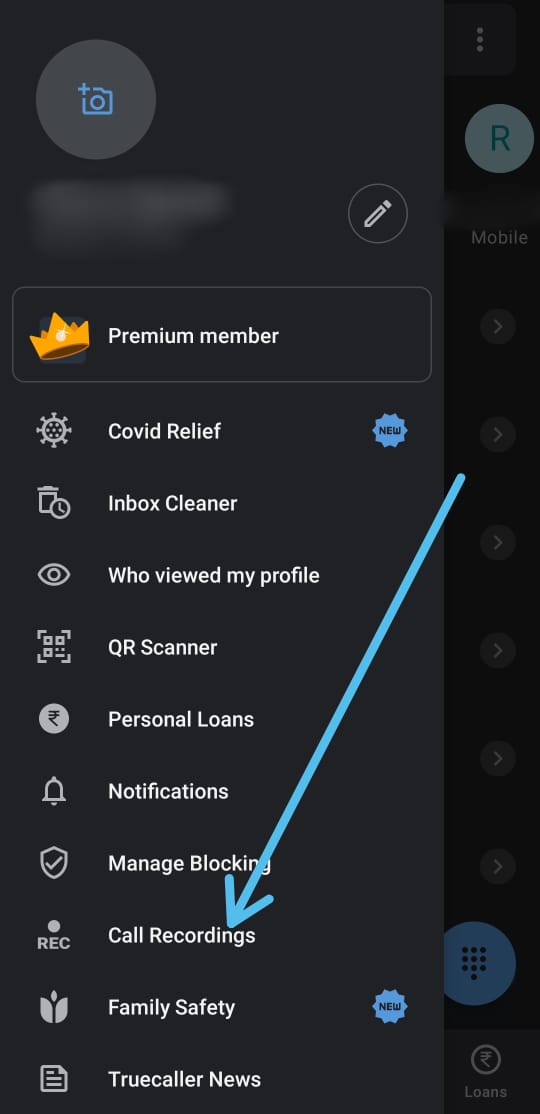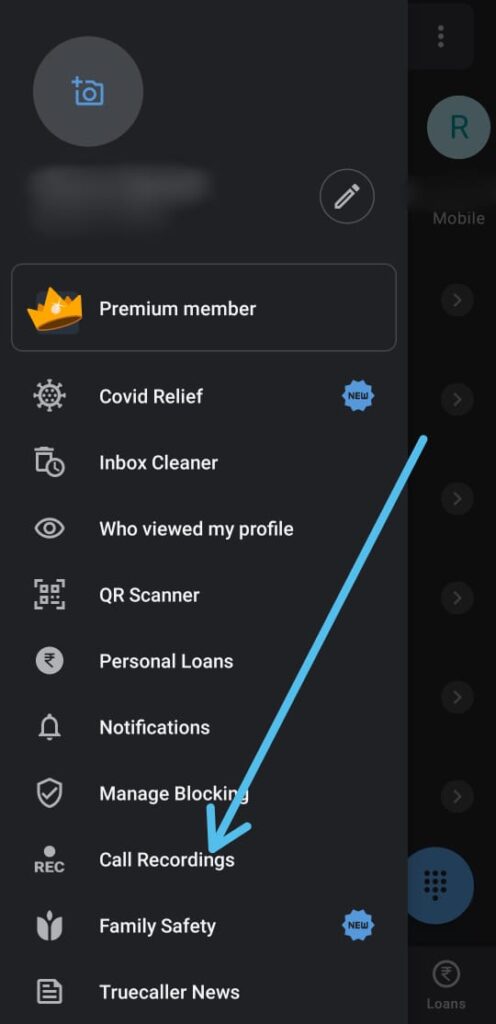 3) Next, turn on the toggle next to the Call recordings.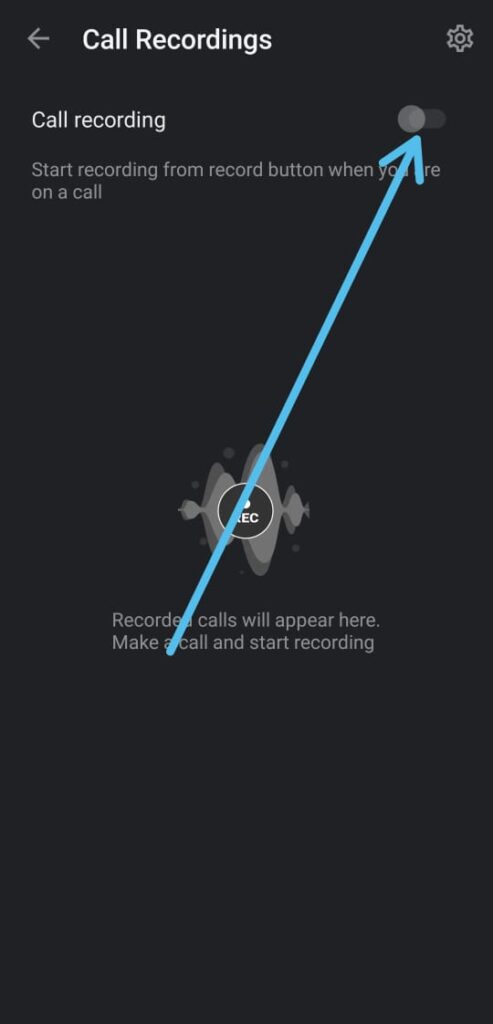 4) In the next step Truecaller will ask you to set It as Dialer, just tap on the Skip button.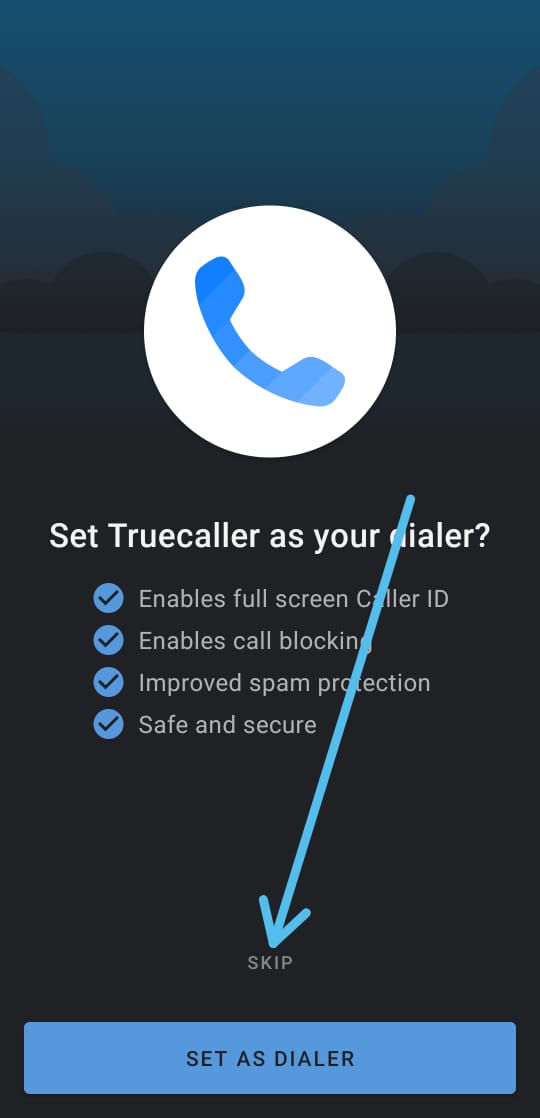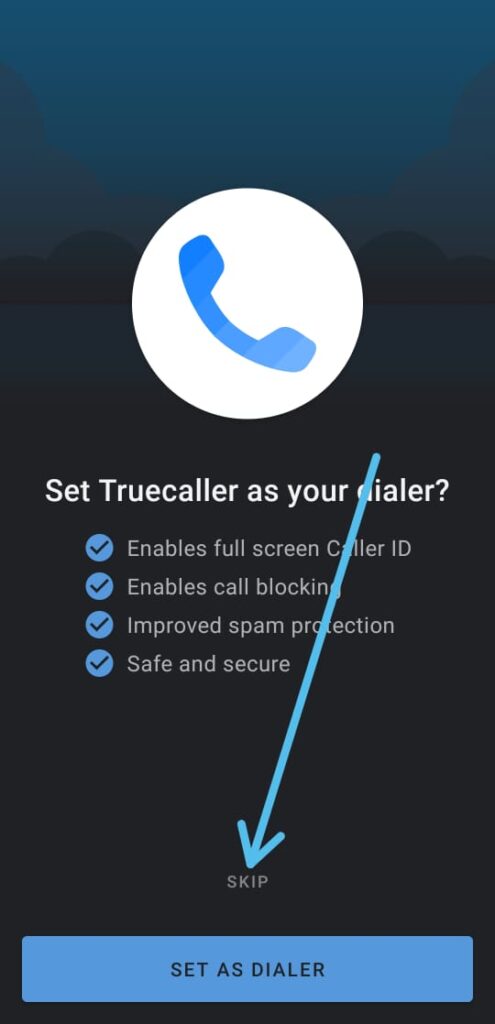 5) After that tap on the Continue button & accept the term & conditions.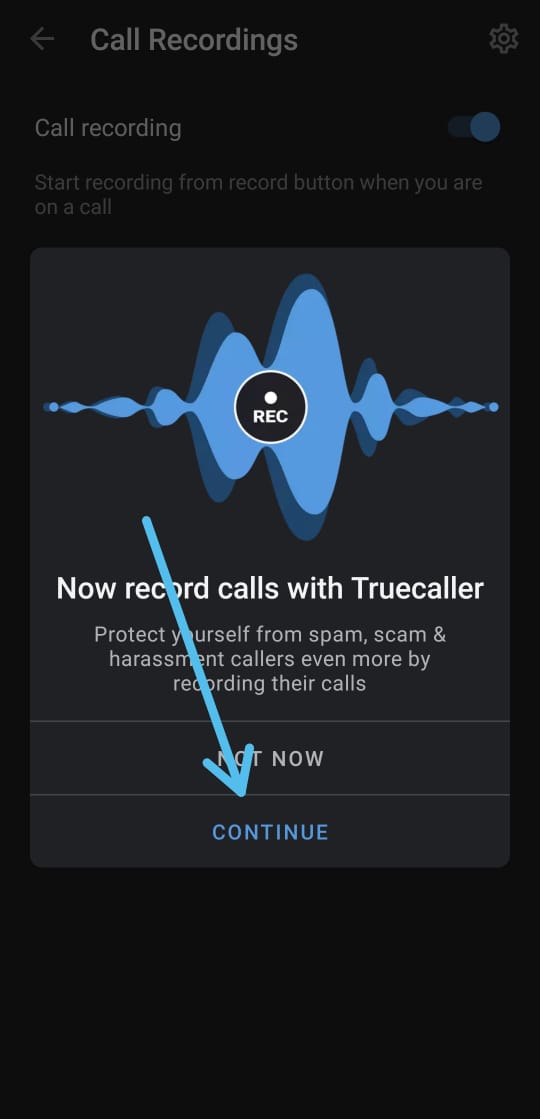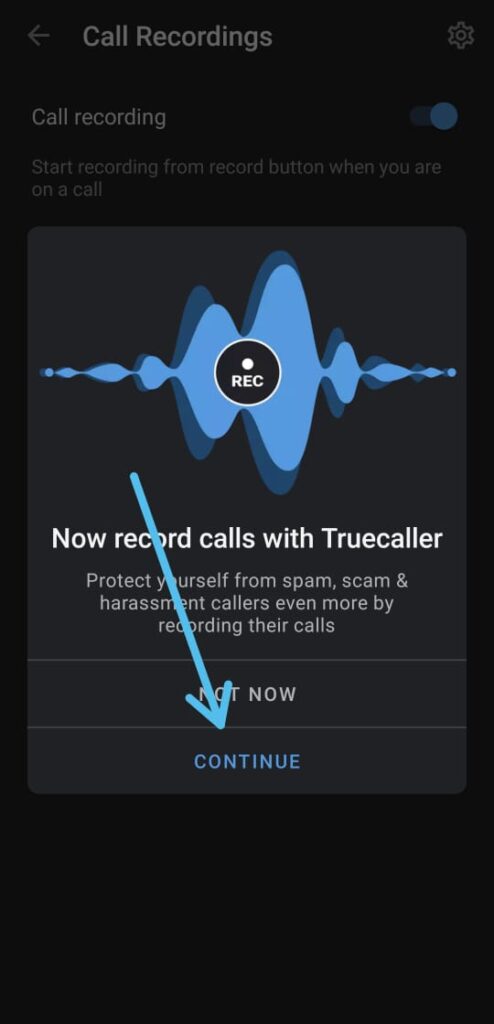 6) Now Truecaller will ask you for the Permissions, so tap on the continue button & allow the required permissions.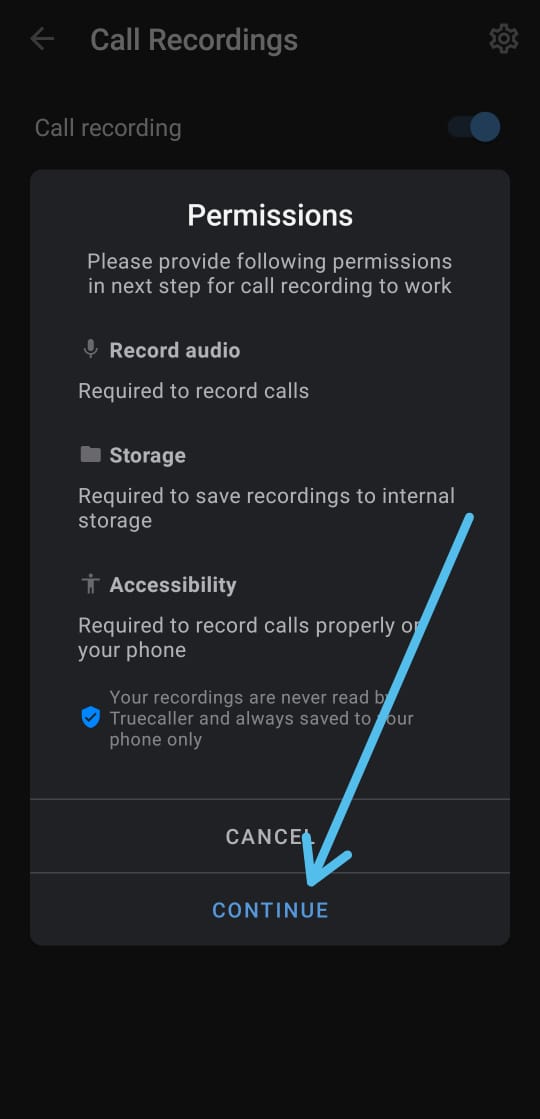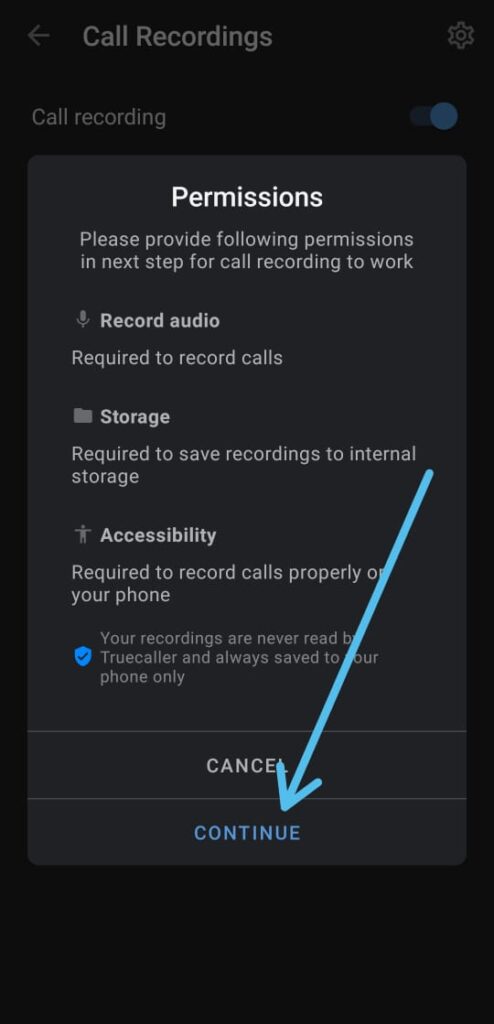 7) Next, Truecaller will ask for accessibility permission, so tap on the "Go to Setting" button & it'll open up accessibility settings.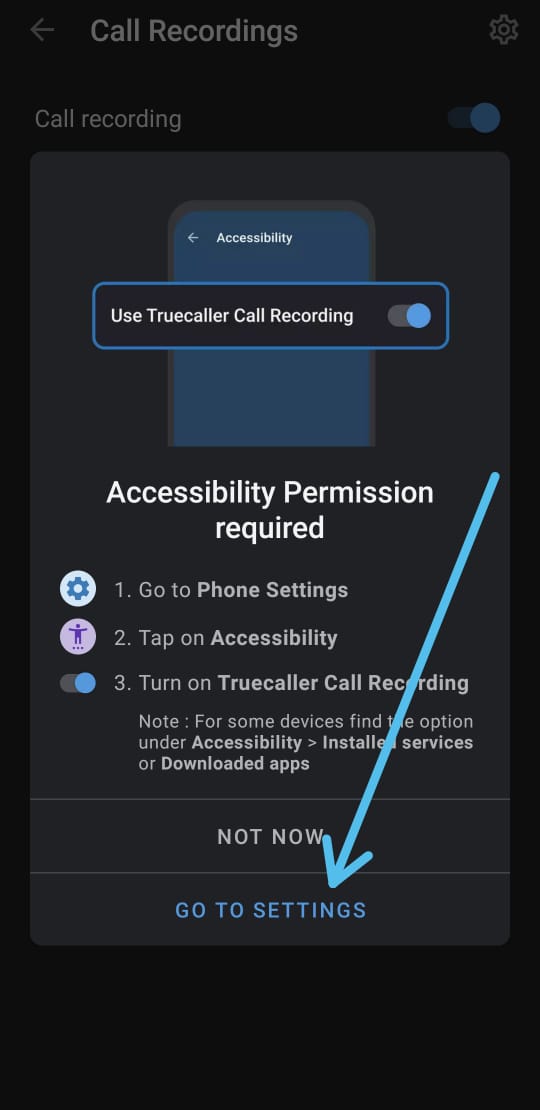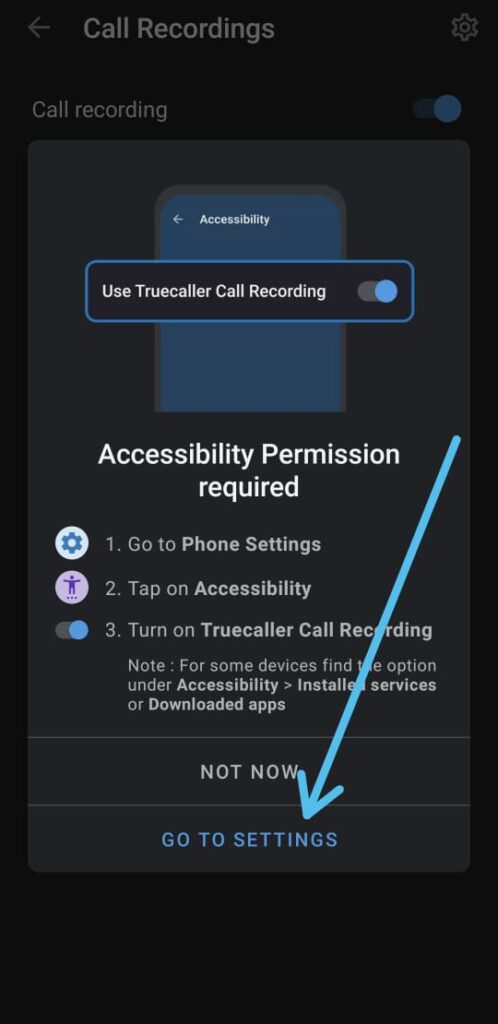 8) In the accessibility settings, at the bottom you'll get an option of "Truecaller Call Recording", tap to open it.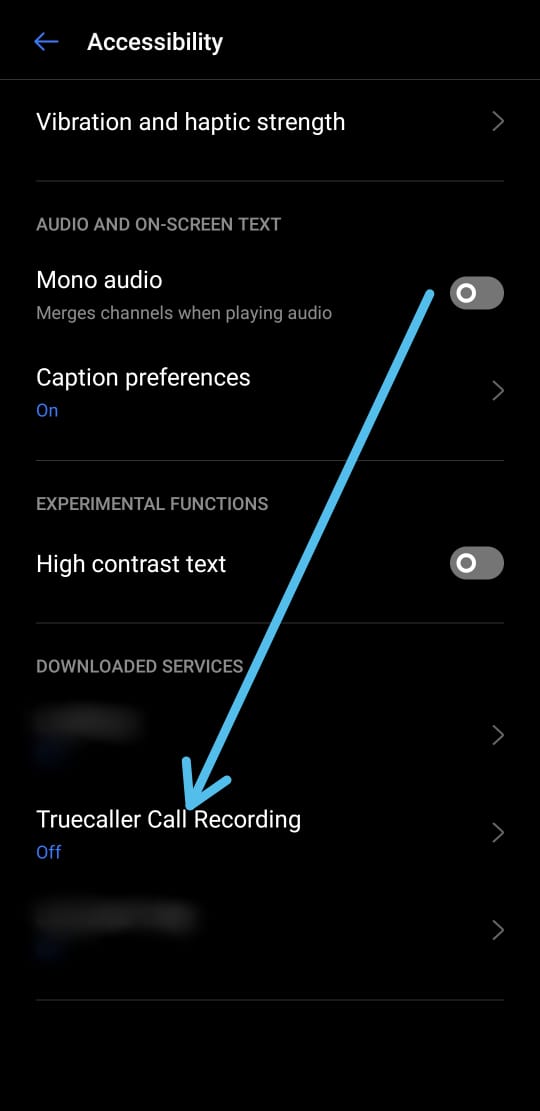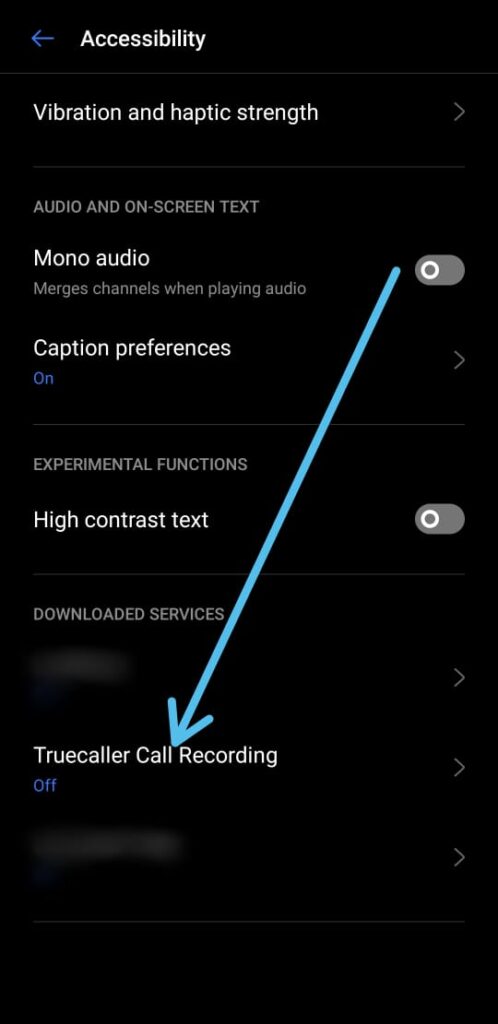 9) Now turn on the toggle next to Truecaller Call Recording & tap on the OK button.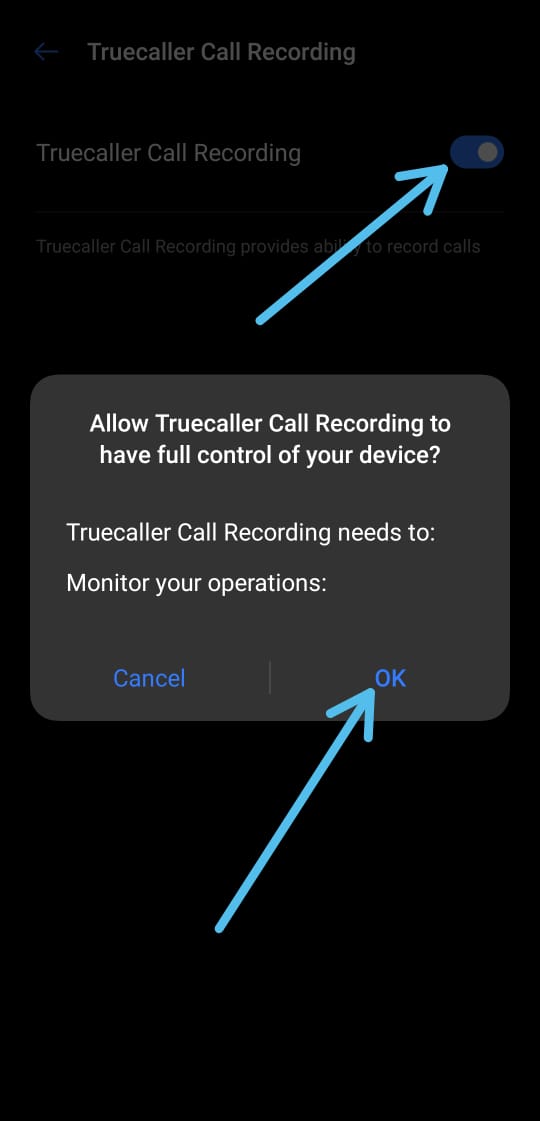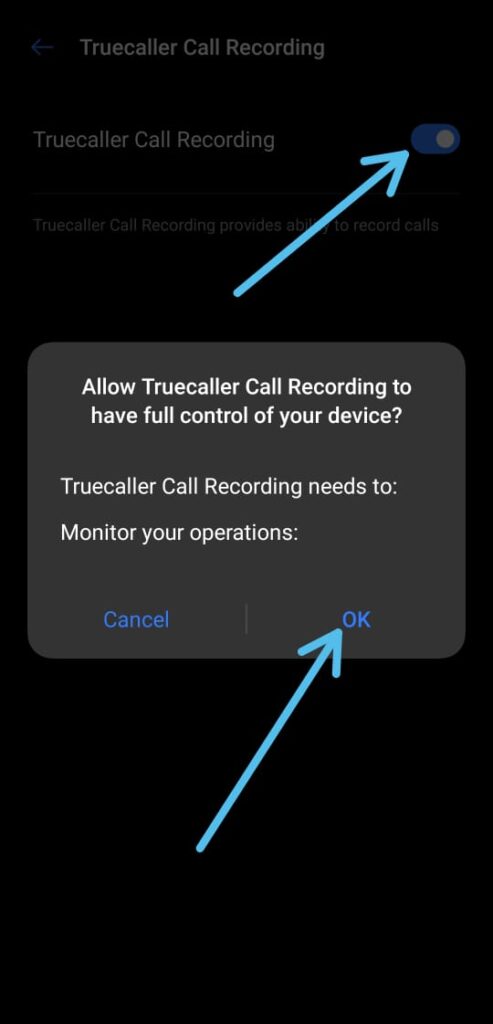 10) Here you go, you just enabled the Call recording in your Truecaller app. Now, whenever you try to call someone or receive a call from someone then you'll get a Record button by the Truecaller on your screen.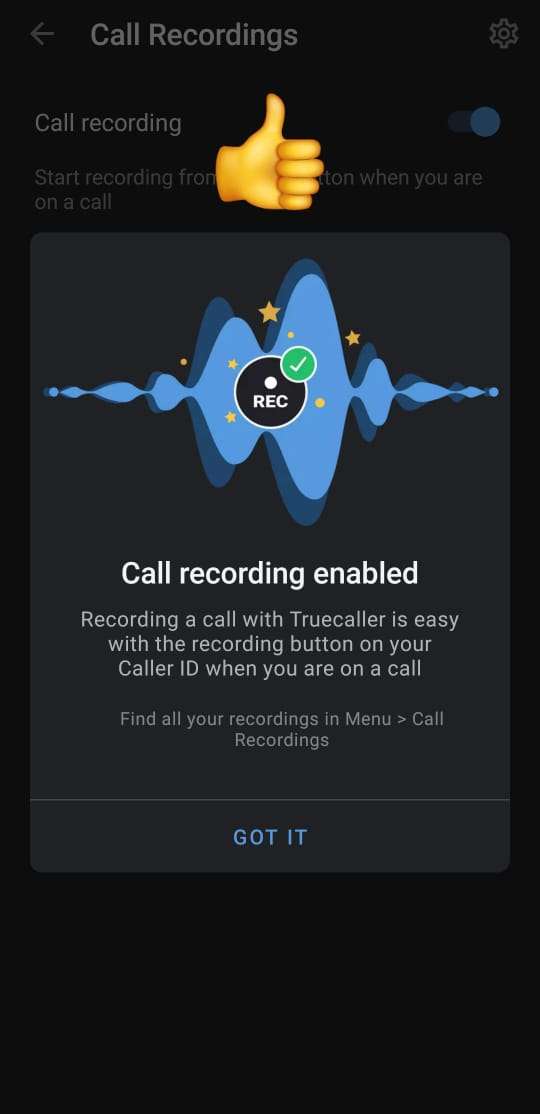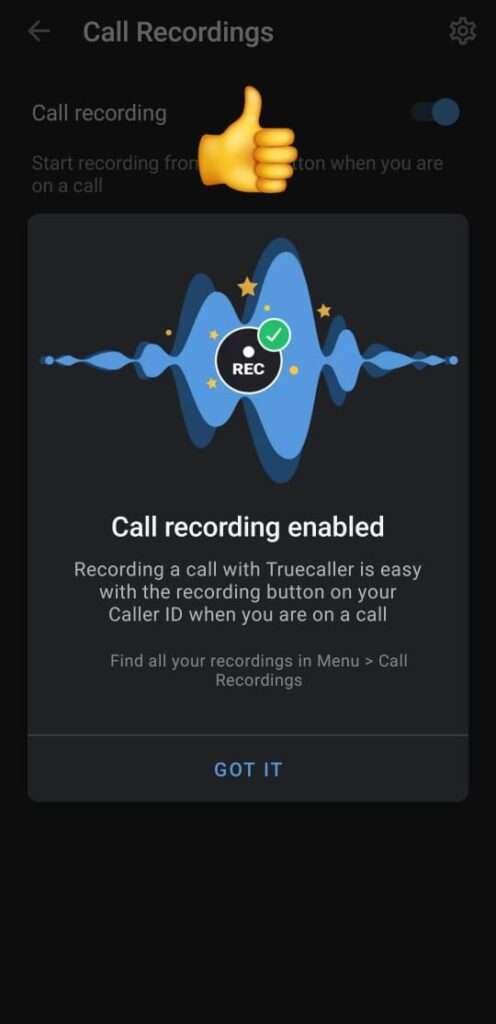 Wrap up:  Activate call record in Truecaller
This is all on the topic of How to Record Calls Using Truecaller on Android. I hope it helps you.
If you got any issues then feel free to ask in the comment section or our Twitter page.
For more tips & tricks related to Truecaller, You can join our Telegram Channel –NixLoop to get Notified of our future updates.
Related Read:-