If you are want to know How to delete your voice match enrollment from Google Assistant. Then you just reach the best article.
Remember the time when you first used Google Assistant and had to repeat "Ok Google" and "Hey Google" a couple of times to train it to recognize your voice?
Those recordings are still available on Google's Database from the beginning. And thankfully Google allows you to control them.
So if you want to discontinue using Google Assistant and don't want the company to keep a copy of your voice clips. Then there's a way to delete those recordings entirely from Google's database.
Also Read:- How to Use Google Assistant From Your Lock Screen
How to delete your voice match enrollment from Google Assistant
1) In the first step, open activity.google.com in your web browser. Make sure you're signed in to the same Google account that you used for Google Assistant. Tap on the Hamburger icon at the top left corner.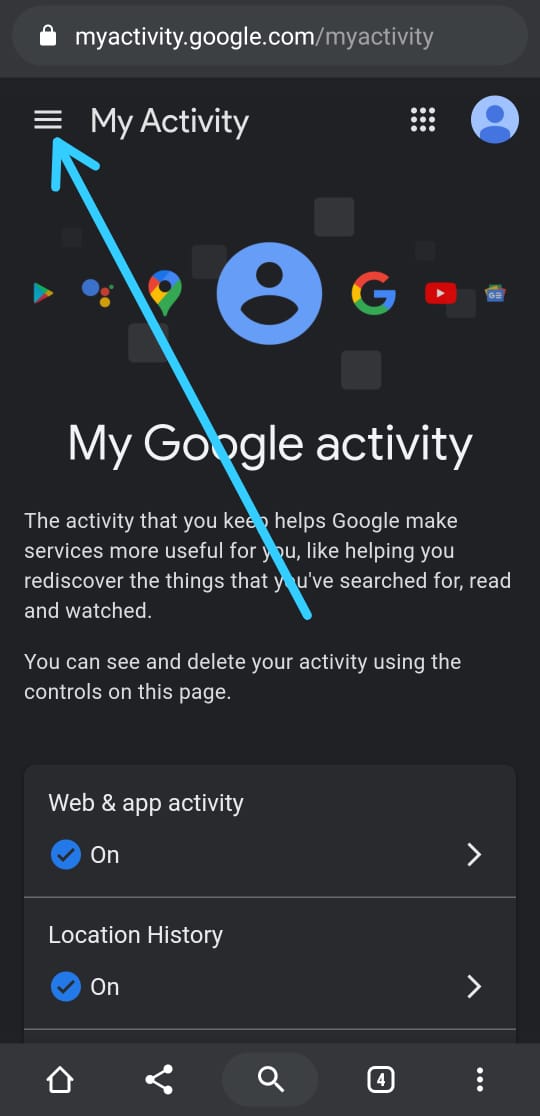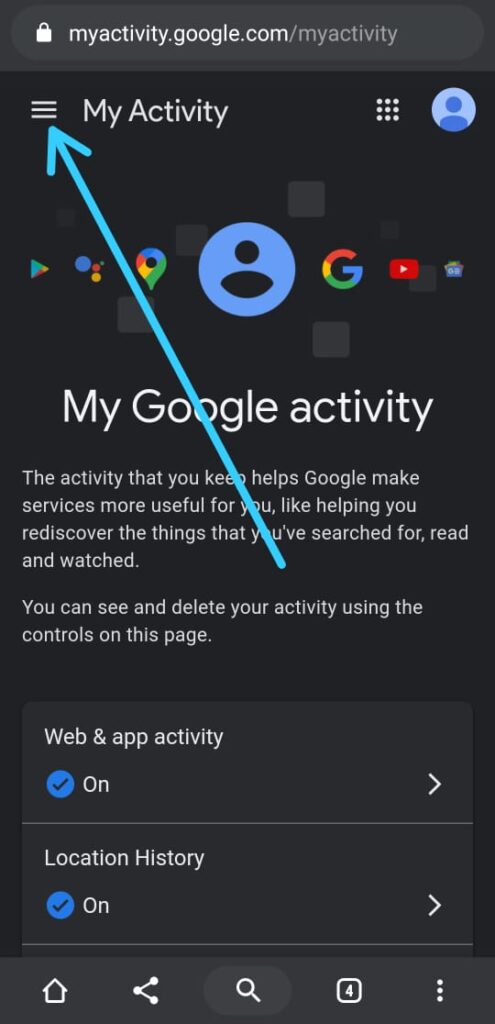 2) Now tap on the Other Google activity option above the Activity controls.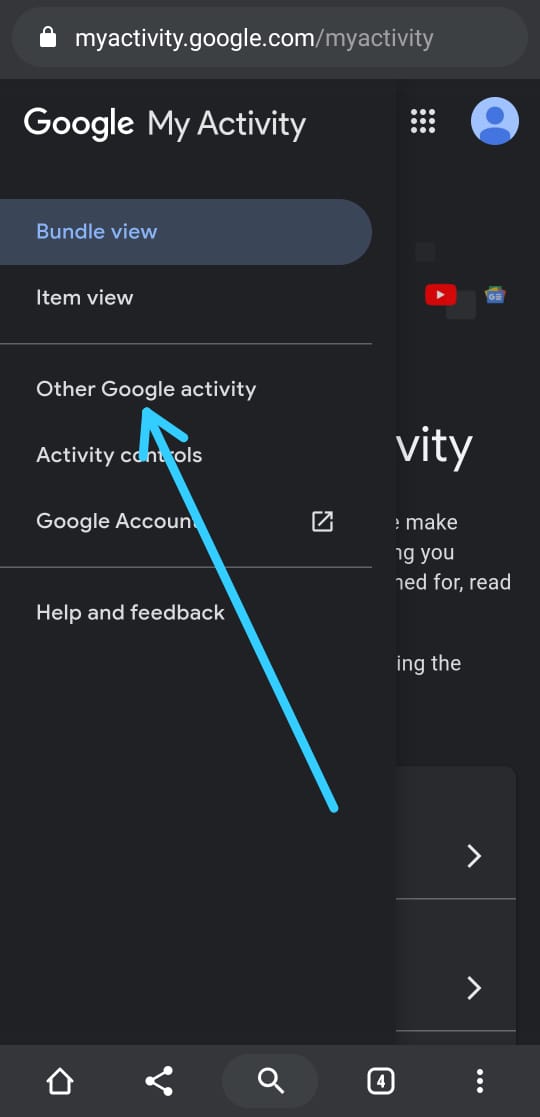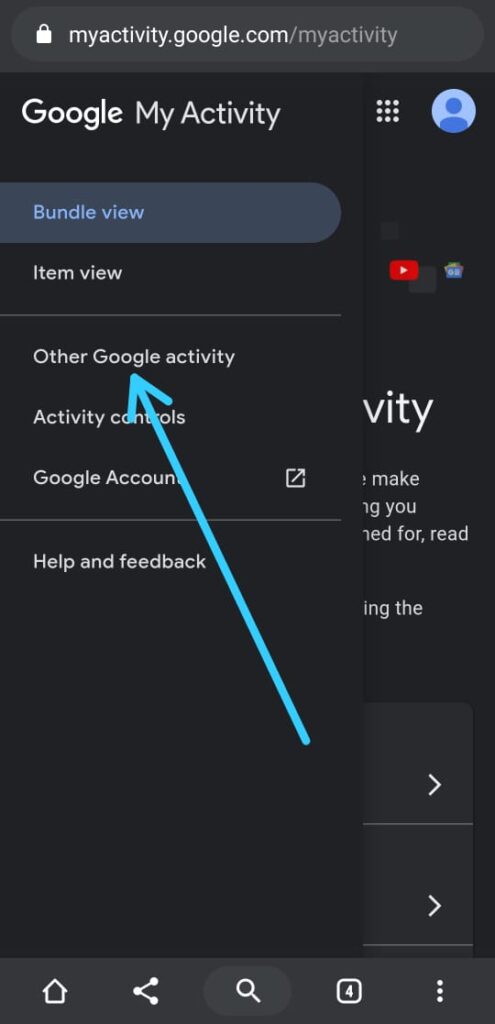 3) In the "Other Google activity" scroll down & look for "Voice and Face MAtch enrolment". Tap on the View data here.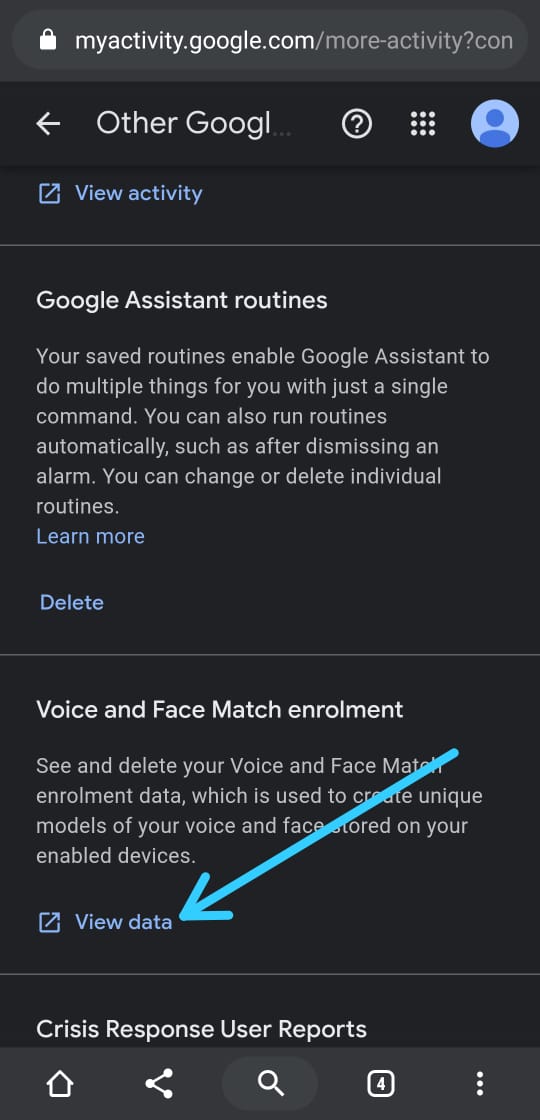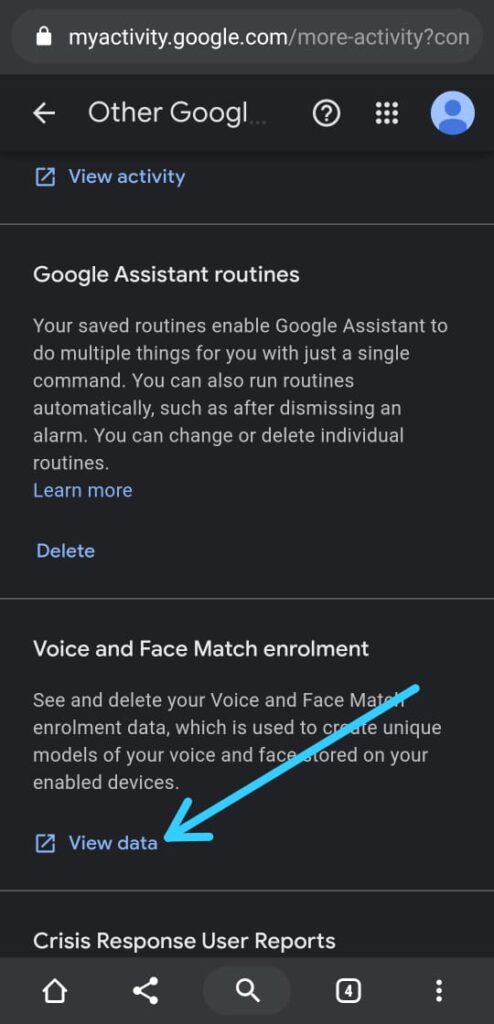 4) Now if you have password-protected your Google activity then tap on Verify button & enter your password. Otherwise, it'll automatically open up.
How to Password Protect Your Google Search History: 5 Step guide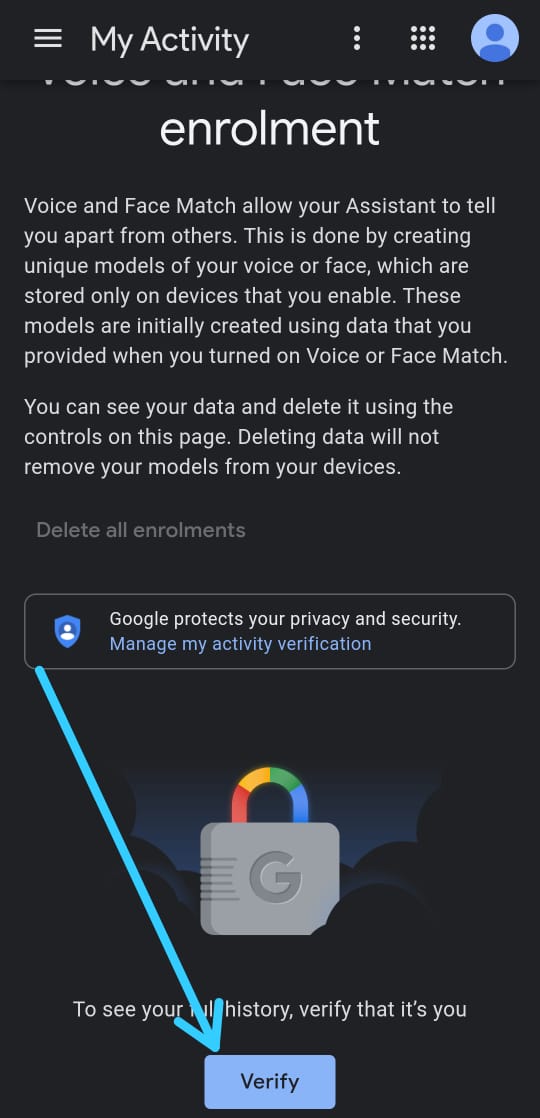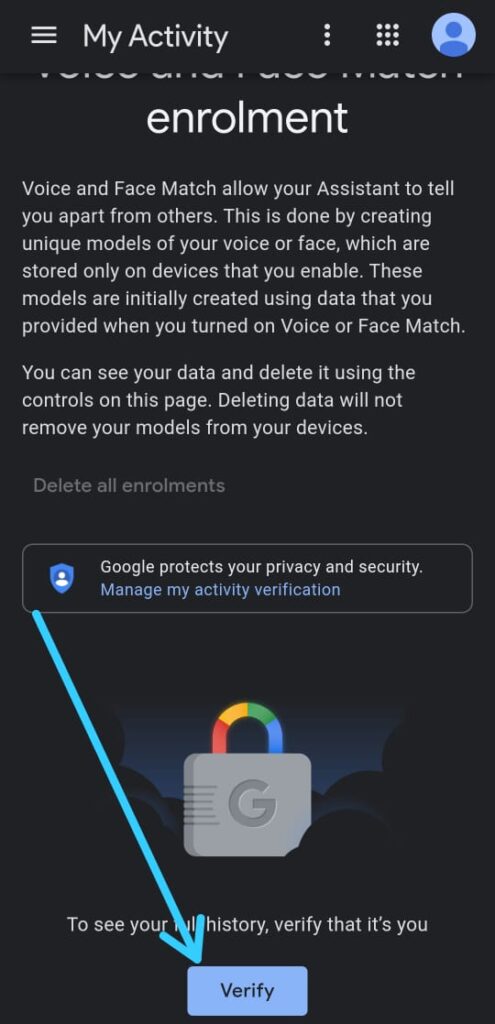 5) Here's you can see those 'Ok Google' training recordings of Google Assistant date-wise. Tap on the Delete all enrolments option here.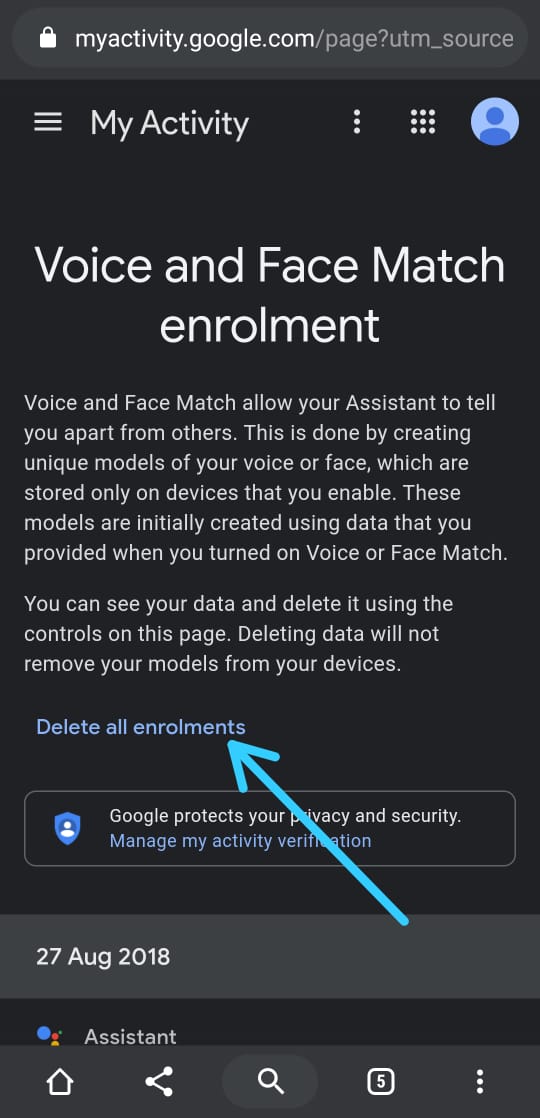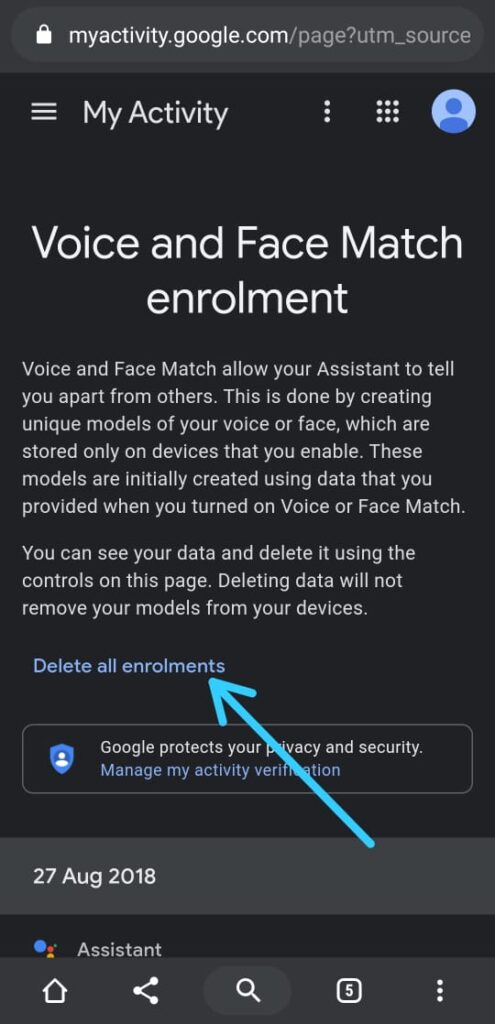 6) To Delete your Voice and Face Match enrolment activity from all times, tap on the Delete button. That's it.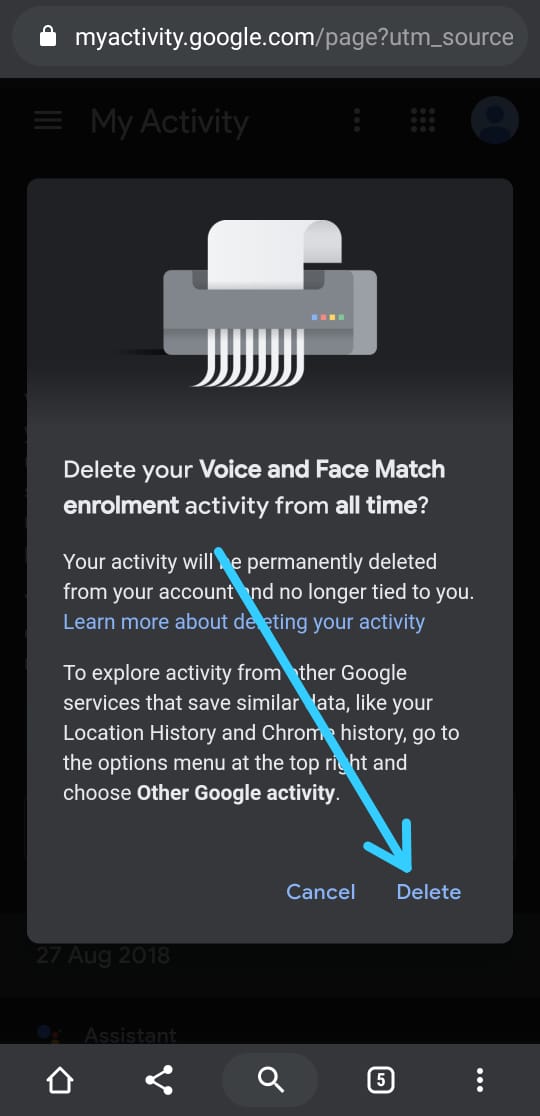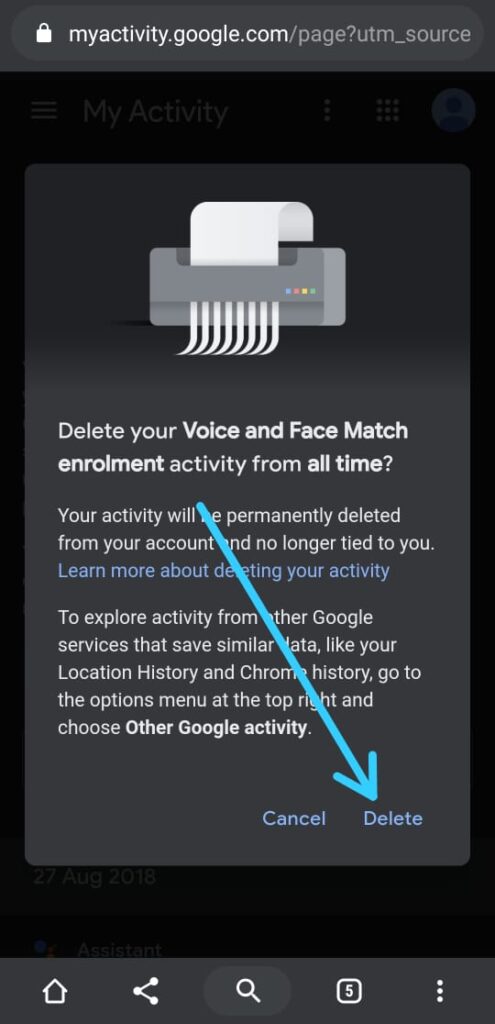 Also Read:- How to Change Google Assistant Language on Android
Closing remarks
This is all on How to view and delete voice recordings data from Google Assistant. I hope it helps you.
For more tips & tricks related to Google Assistant, You can join our Telegram Channel –NixLoop to get Notify on our future updates.