In this article, you will see How to Password Protect Your Google Search History. As your history contain very sensitive information.
My Google activity, the Page which holds your all valuable history & other information. It contains the history of Google Search and Maps, YouTube watch history, Google Assistant queries, Google Play usage, and more.
This all information is available on the My activity page for anyone who visits the page on a device where you're signed in to your Google account.
It not a secret to anyone that Google tracks your activity in its products, but now you have some control over your information. For the first time, now Google Lets Users Password Protect Their Search History. Let's see how to turn on verification.
Also Read:- How to Remove Third-Party App Access from your Google Account: 9 step guide
5 Steps to Password Protect Your Google Search History
1) In the first step,
open
activity.google.com
in your web browser. Make sure you're signed in to that Google account that you want to Password Protect.
2) Scroll a bit on the Home page of My activity & you'll see an option that "Google protect your privacy and security Manage my activity verification" above a search box, Just tap on it.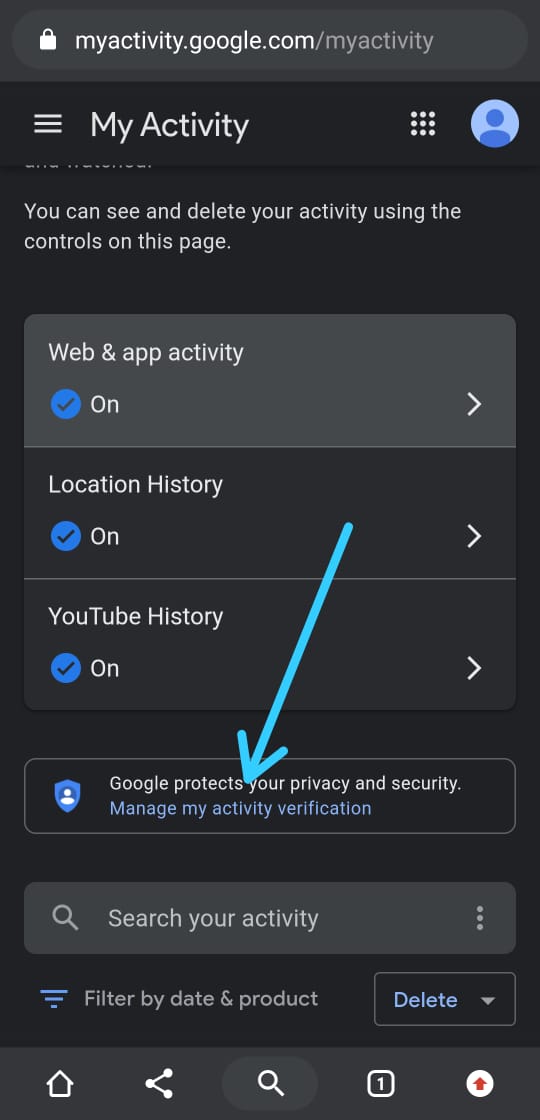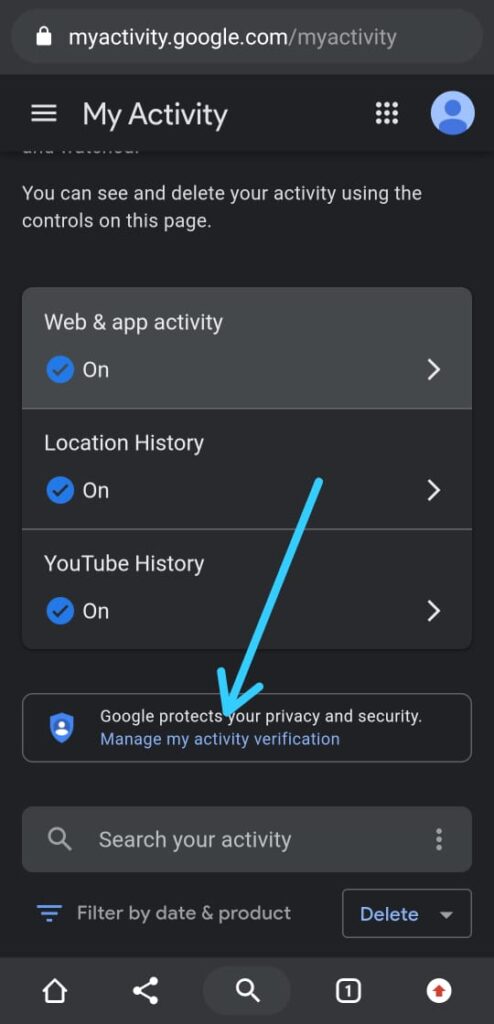 3) Now select the "Require Extra verification" here & save it.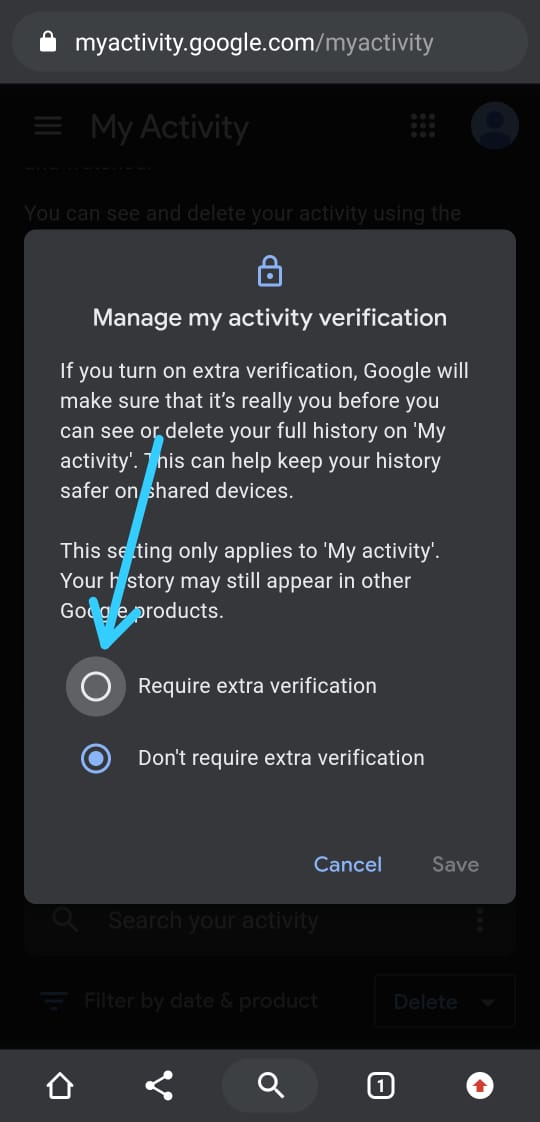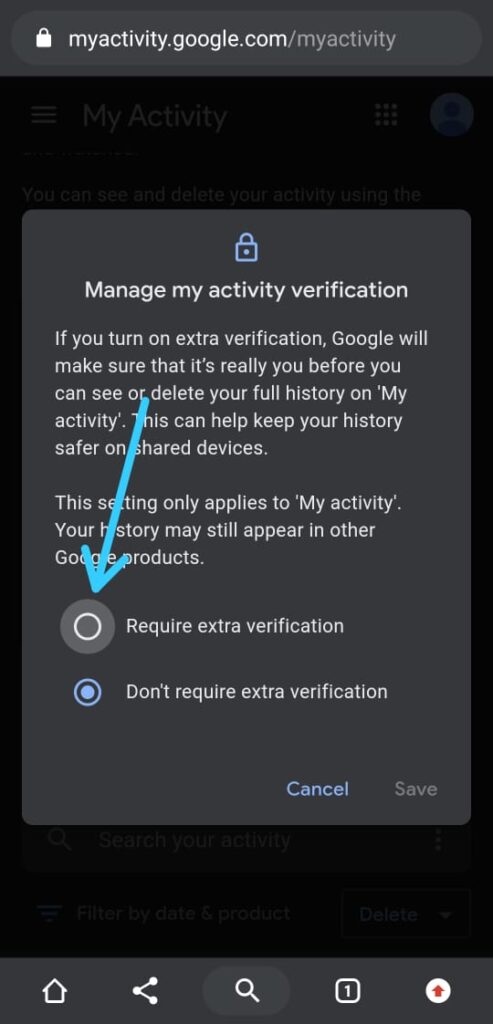 4) As you click on Save then to verify it, google will ask you to type your password.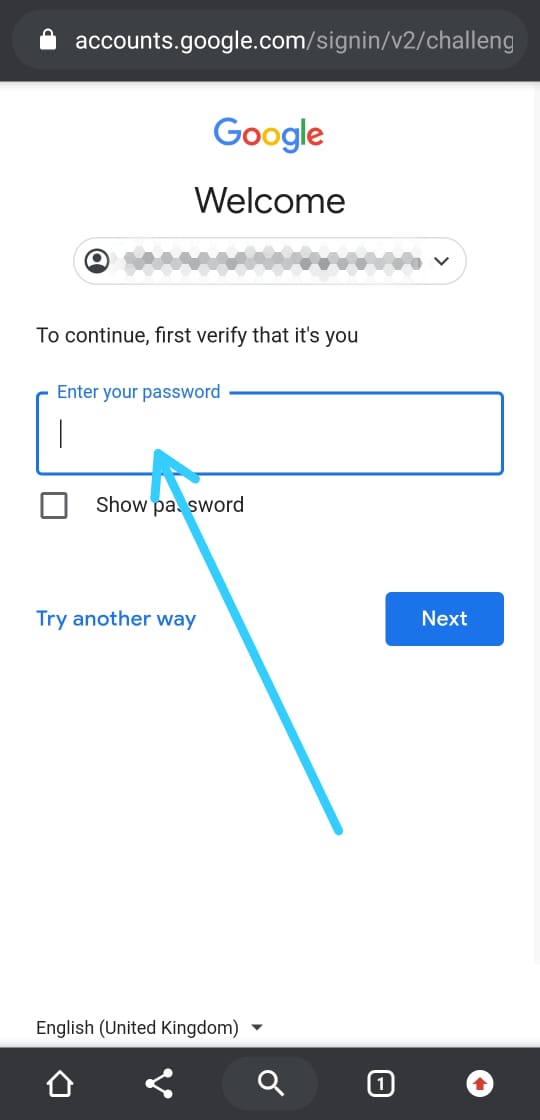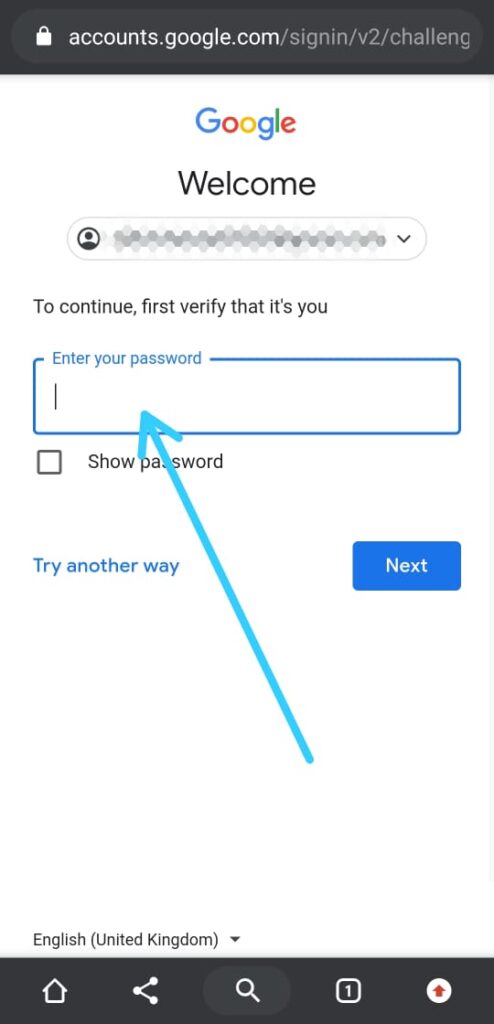 5) That's it, Now whoever wants to access this page's information will have to click on verify & enter the password to see anything.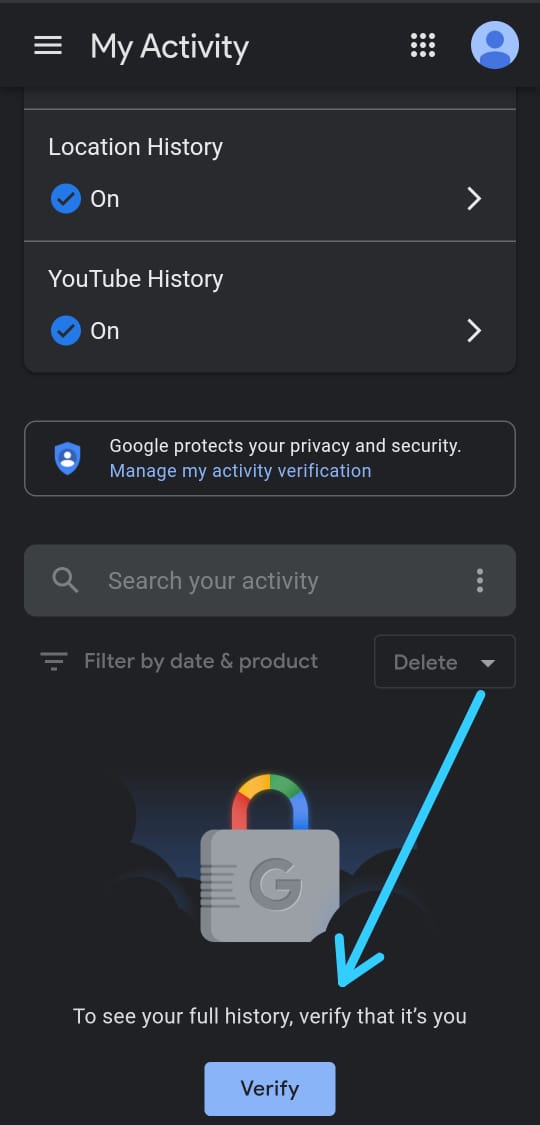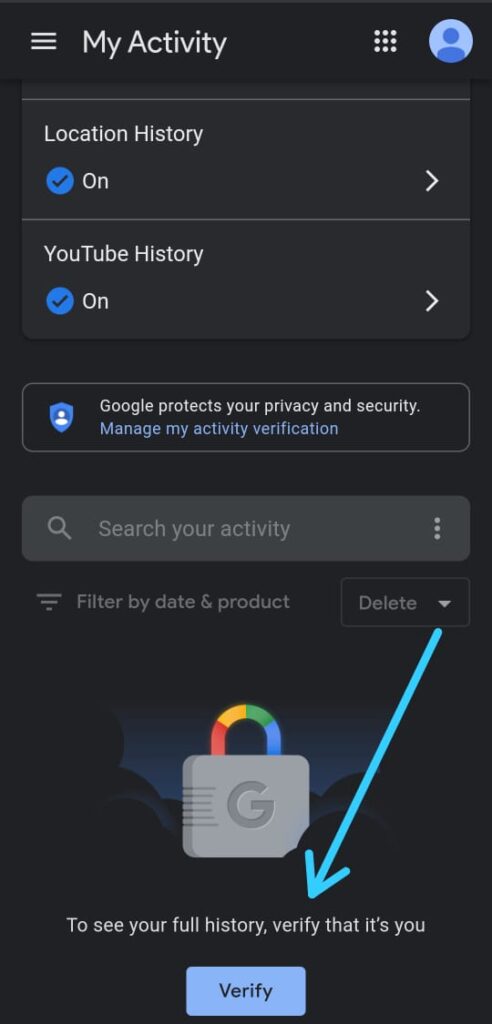 If you turn on extra verification, Google will make sure that it's really you before you can see or delete your full history on 'My activity'. This can help keep your history safer on shared devices.
Closing Remarks
This setting only applies to 'My activity'. Your history may still appear in other Google products. So this is all on the topic of  How to Password Protect Your Google Search History. I hope I help you. But If have any query then do tell us in the comment section.