This is an article about How to Install Microsoft Edge Browser on Ubuntu. A step-by-step procedure to install Microsoft Edge.
Do you know you can install Chrome extensions in Edge too (though Microsoft maintains its own extension hub for browser add-ons)?
Microsoft Edge is based on Chromium, the open-source browser engine developed by Google. Any website, web app, or web service that works in any Chromium-based browser, such as Google Chrome, will work in Edge too. So here are the steps to install Microsoft Edge on your Linux system.
Also Read:- How to Enable Dark Mode in Chrome on Ubuntu
How to Install Microsoft Edge Browser on Ubuntu by Graphical/GUI way
Note:- Rember that Microsoft Edge for Linux is in beta. It is not yet considered "stable". Some features are also unsupported on Linux.
1)  In the first step open the official Microsoft Edge download page. Here you will get Beta Channel & Dev Channel, Choose which one you want & click on the download button.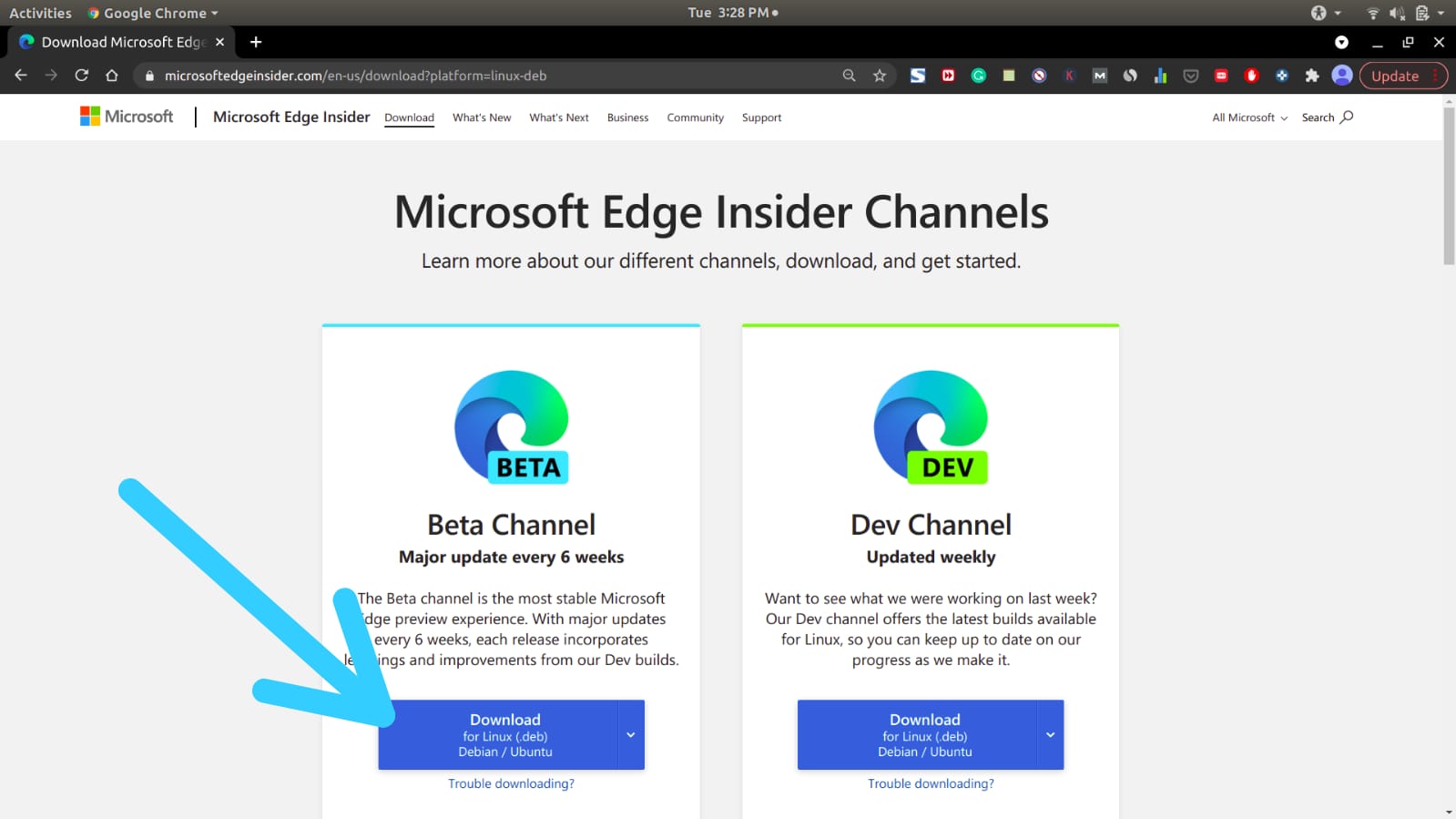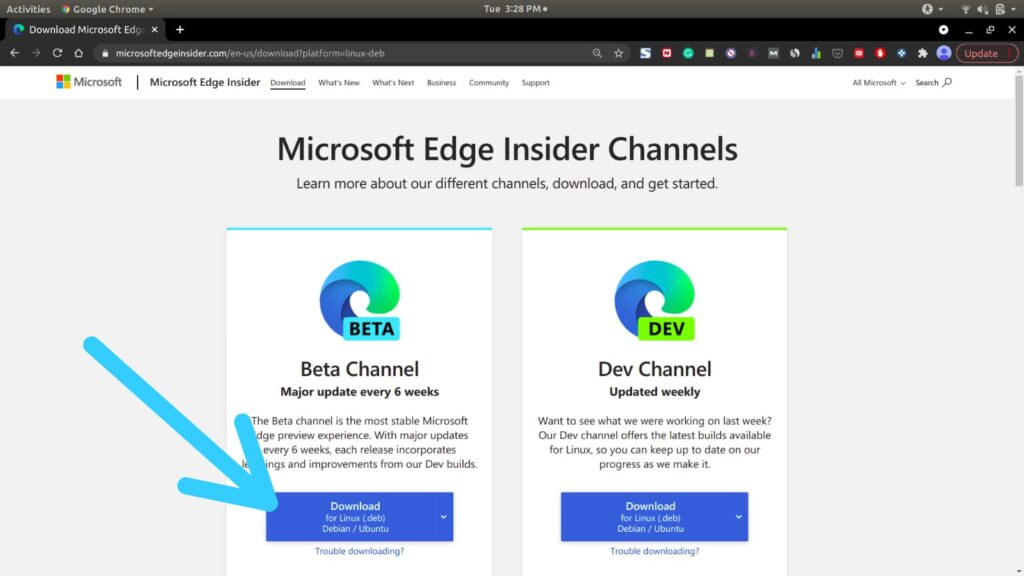 2) On the next page, read the Privacy statement of Microsoft Edge. After that click on Accept and download button & Microsoft Edge will get downloaded to your pc.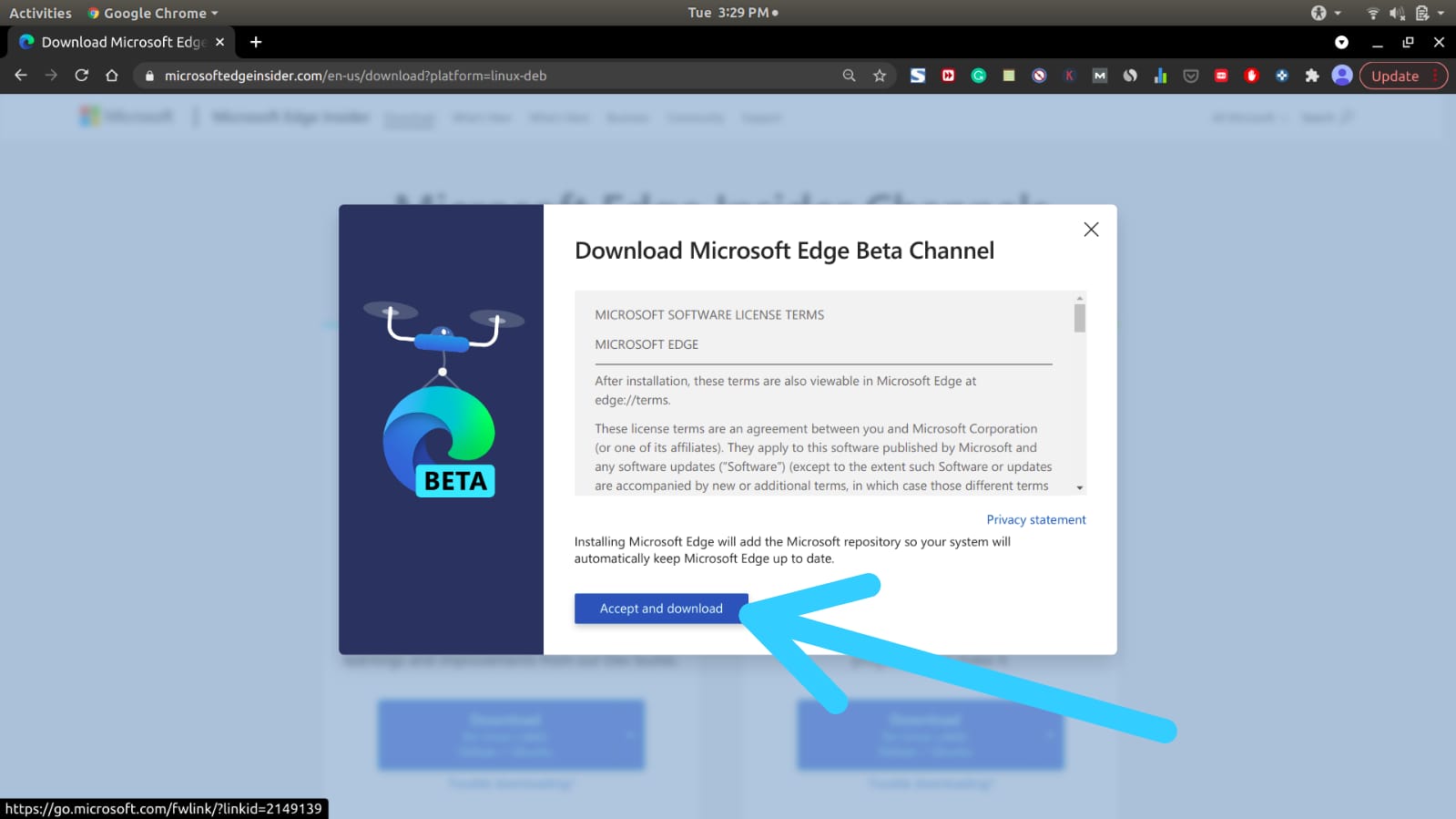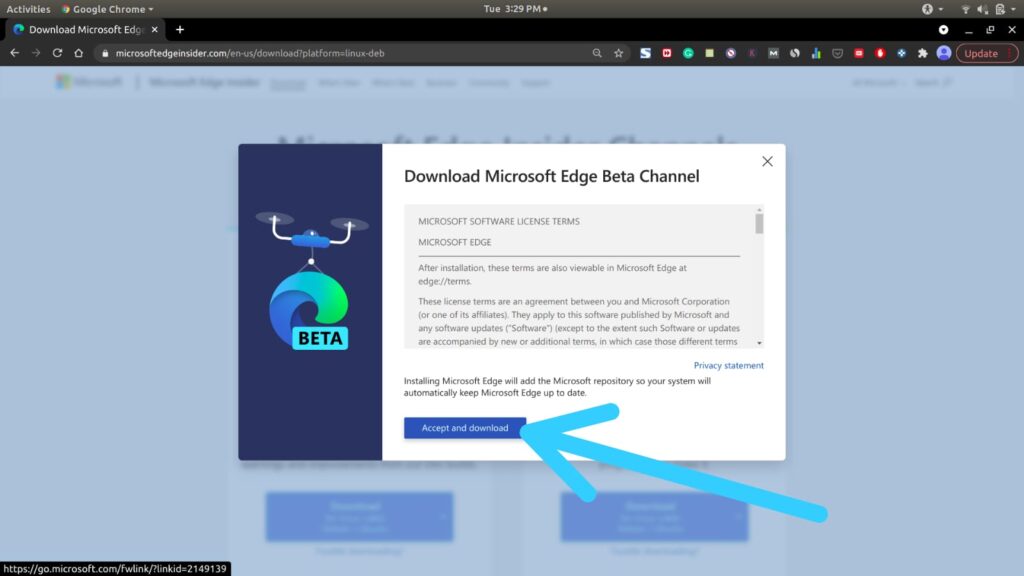 3) As Microsoft Edge downloading gets completed then just double click on the downloaded file.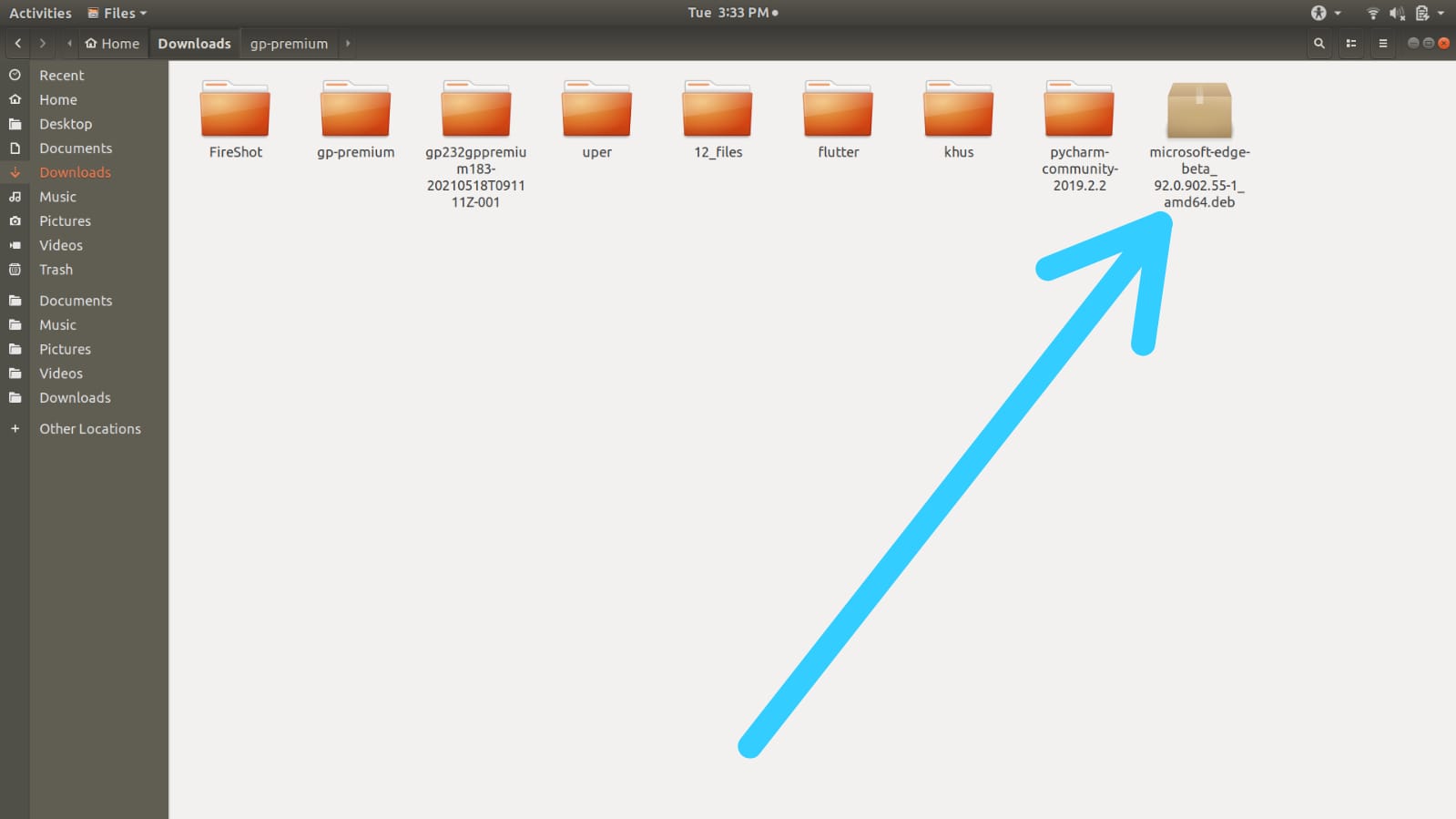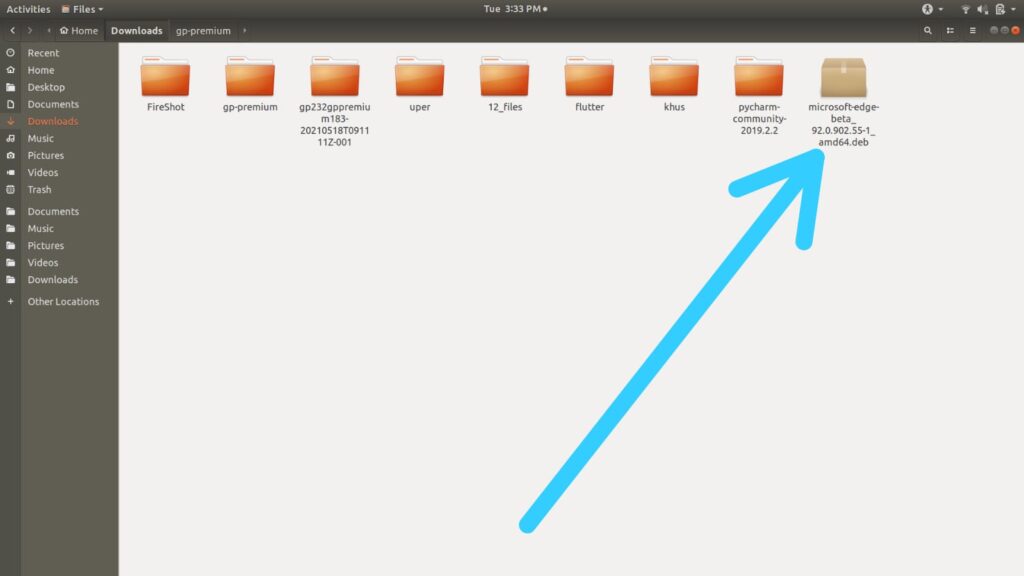 4) To start installation the process click on the Install button you got on the next screen. After that enter your user password  & within a few seconds, the installation process will complete.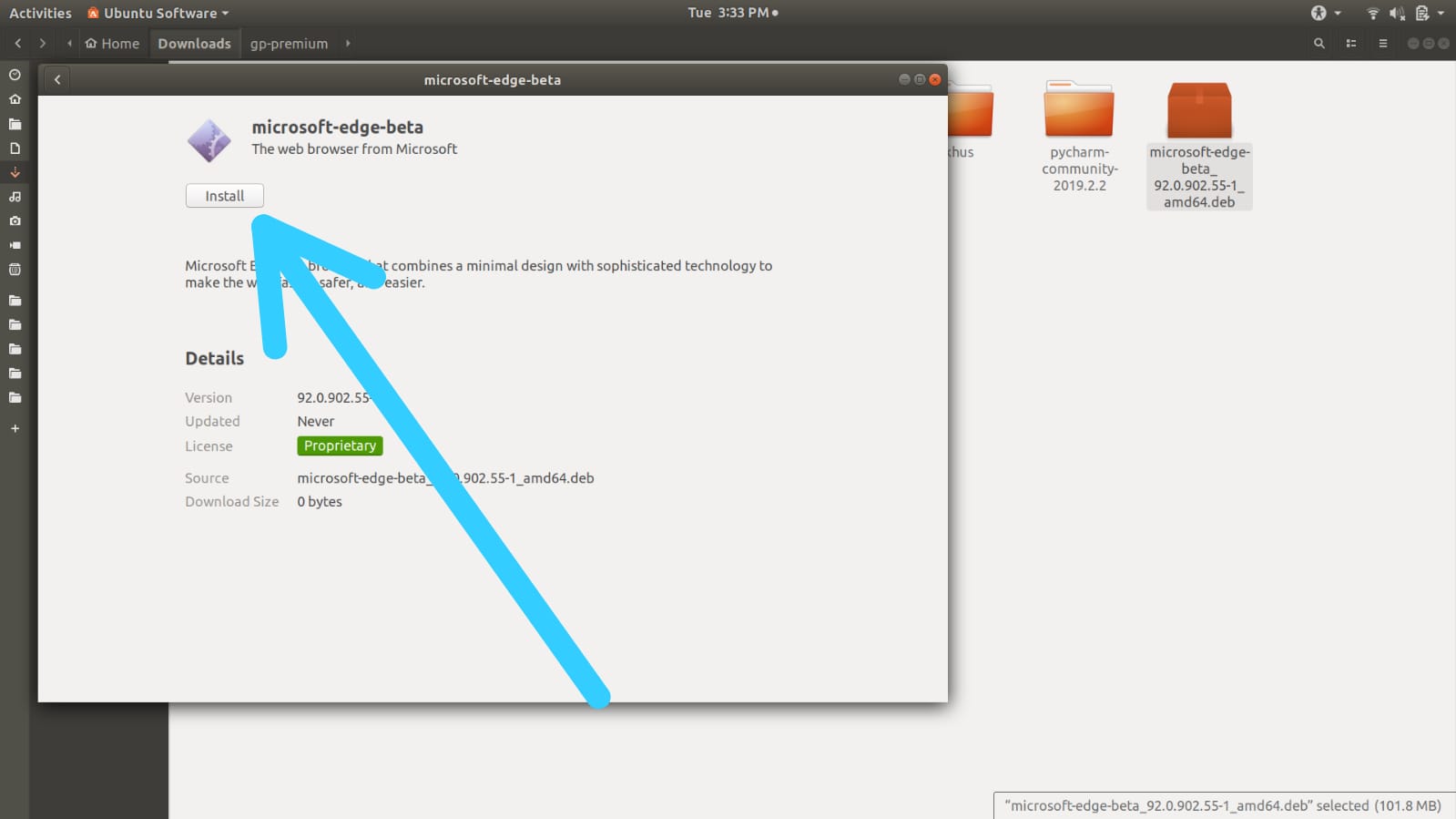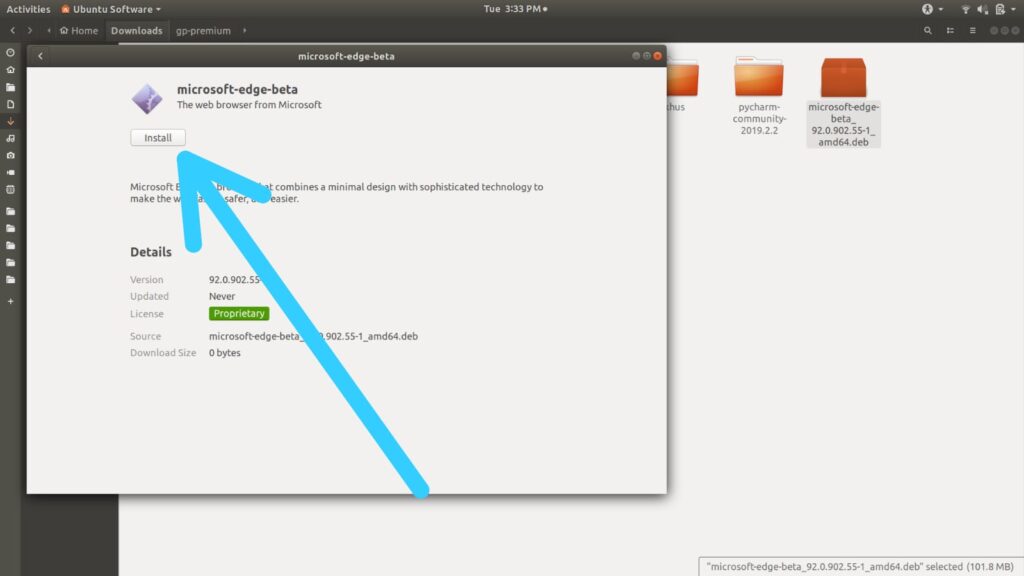 5) Now open the apps drawer & look for Microsoft Edge(beta), click on its icon to open it.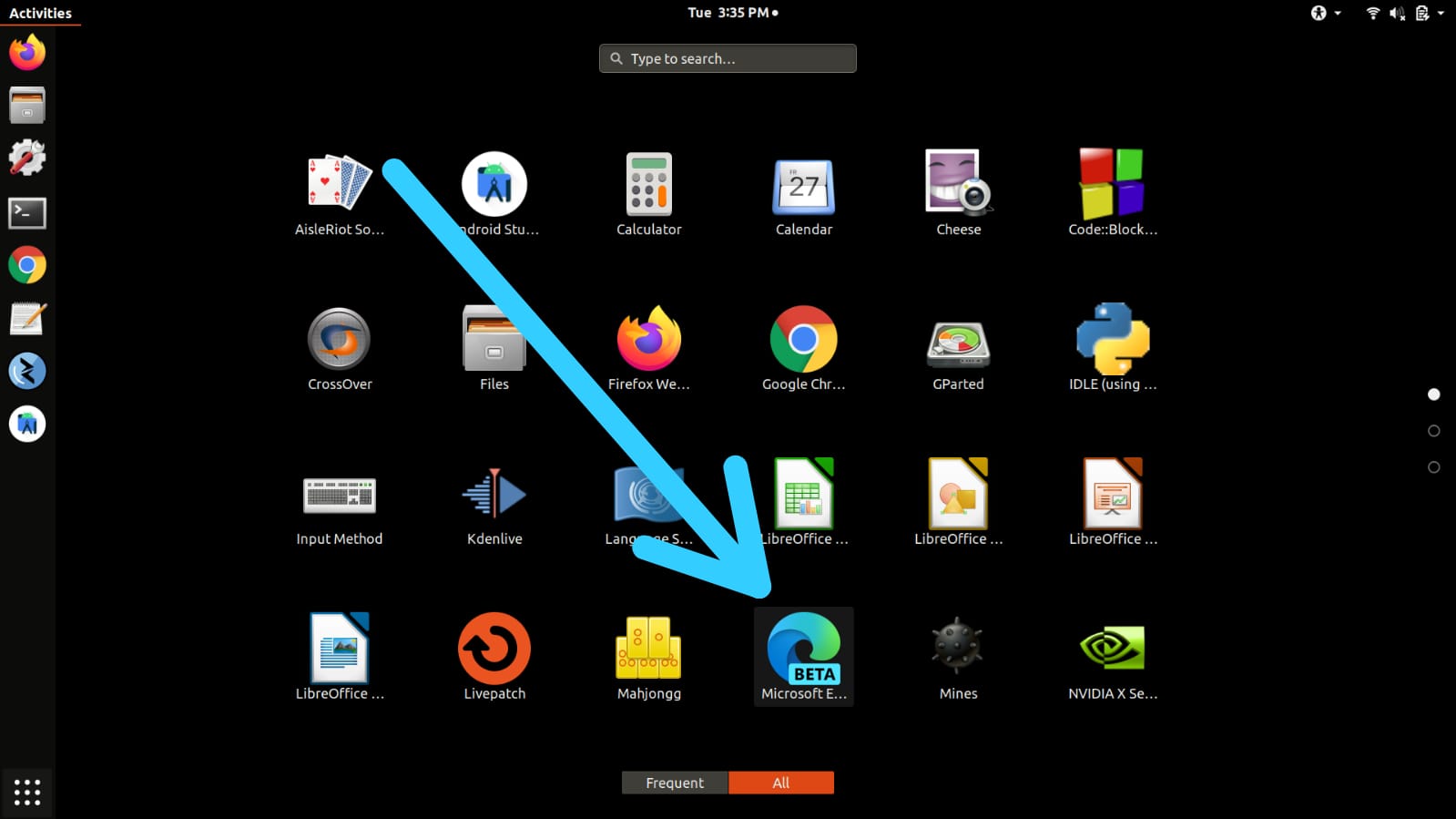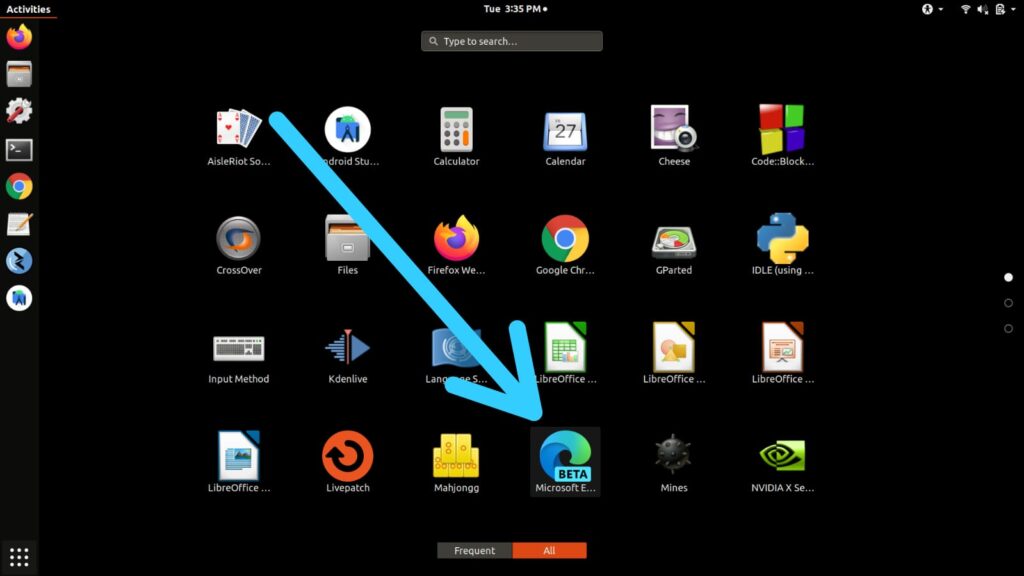 6) As Microsoft Edge opens up in your Ubuntu system then click on the "Accept and get started" button.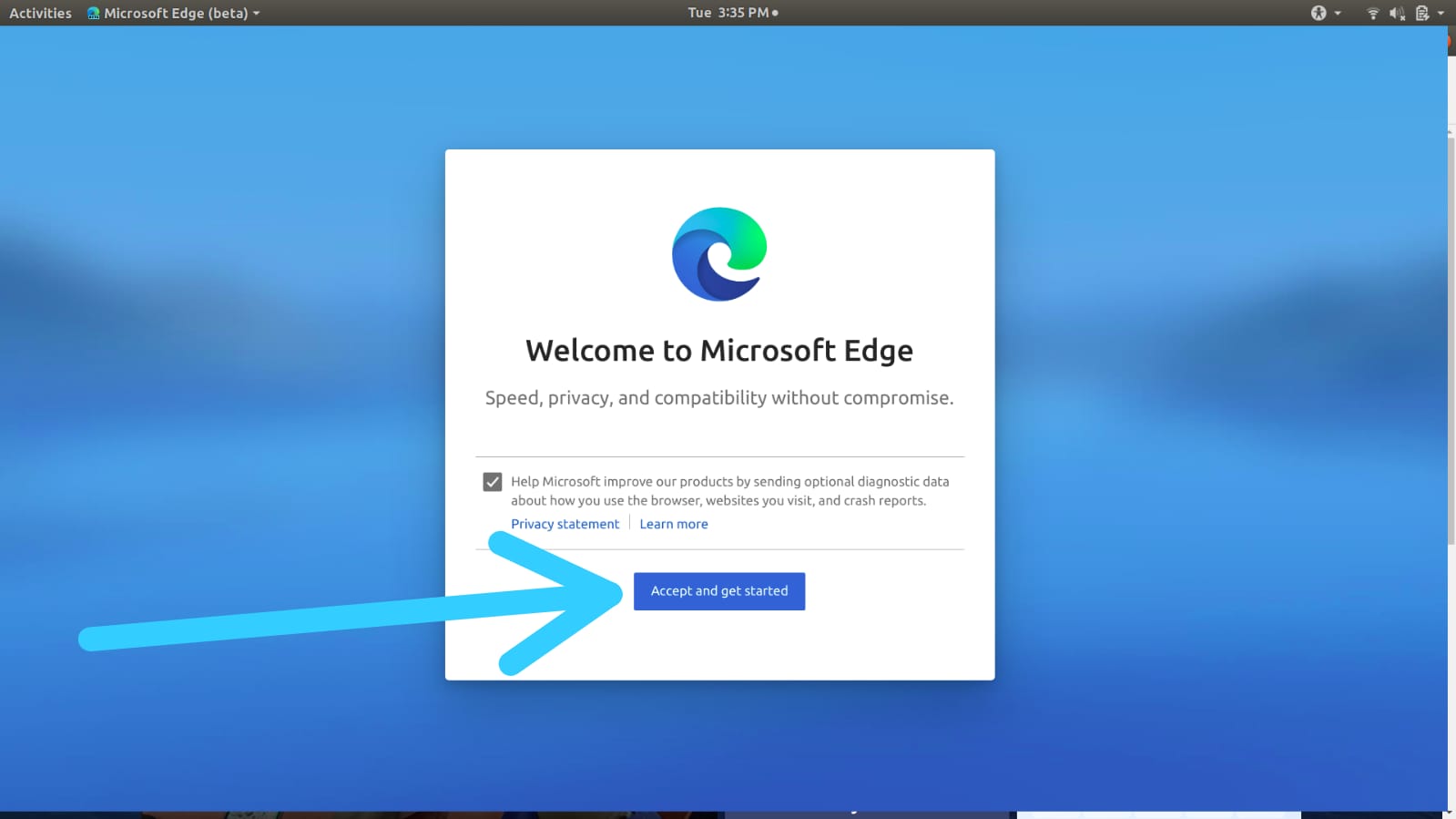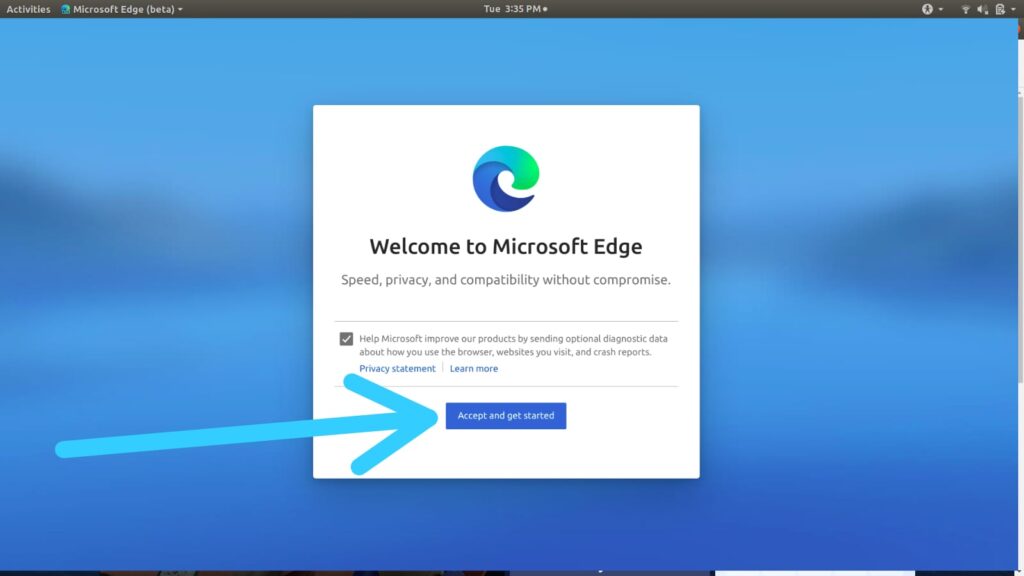 7) Now if you want a clean Home of Microsoft Edge without any news or other stuff then click on the Focused & Confirm, On next you can log in to your Microsoft account if you want to sync your data or you can just skip that.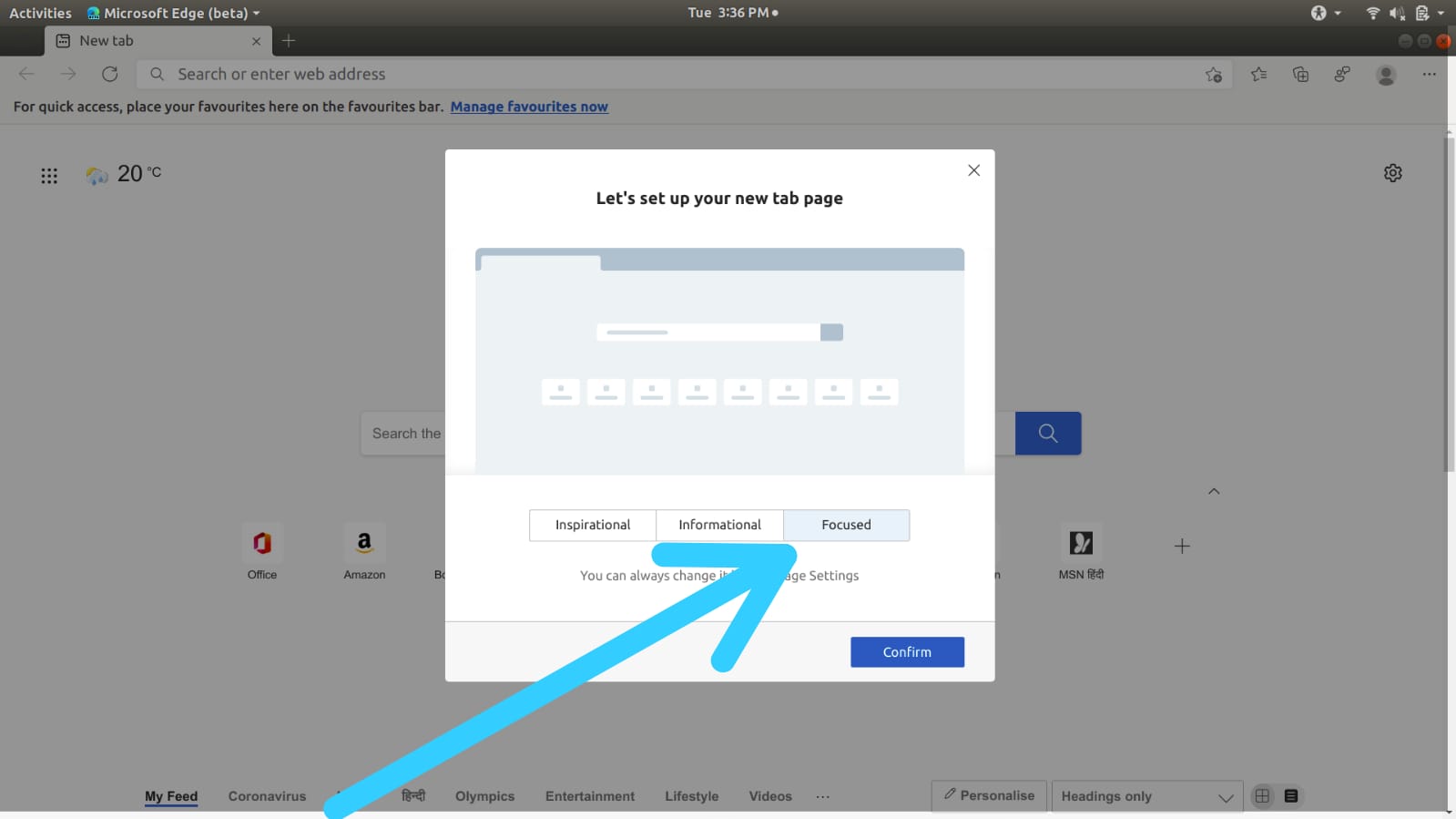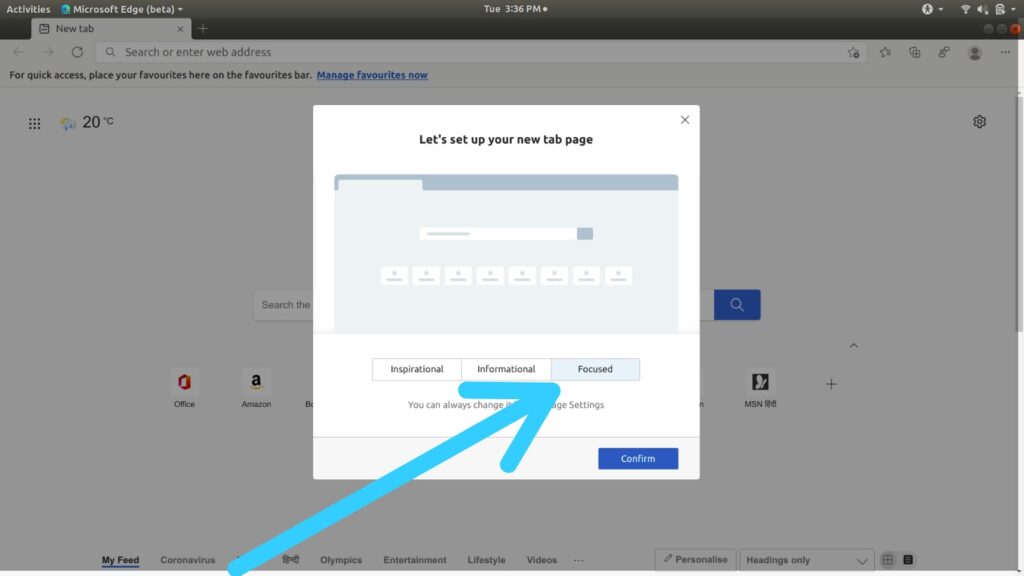 8) Here you go, The installation process of Microsoft Edge on ubuntu just got completed, let's start surfing the web!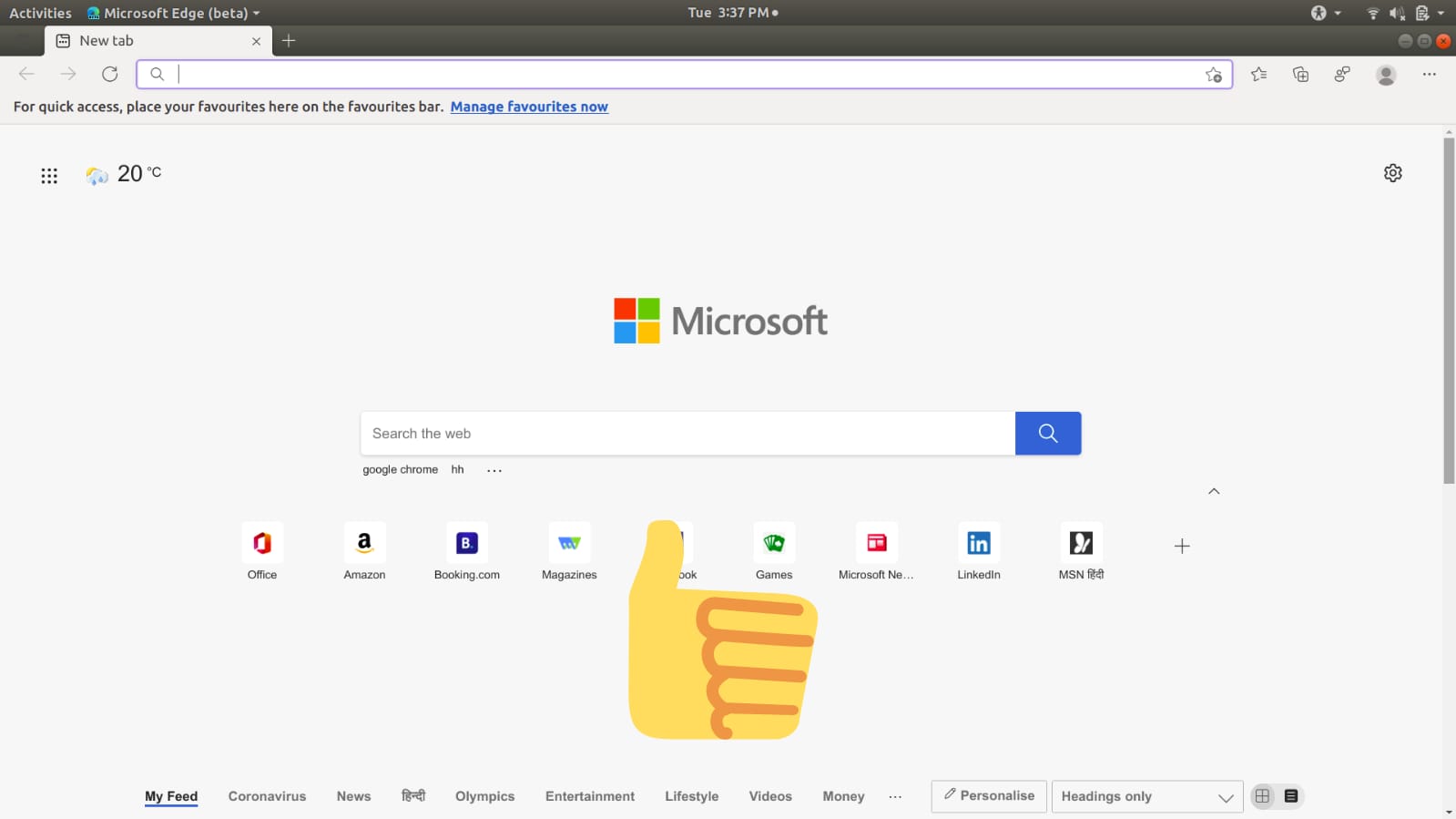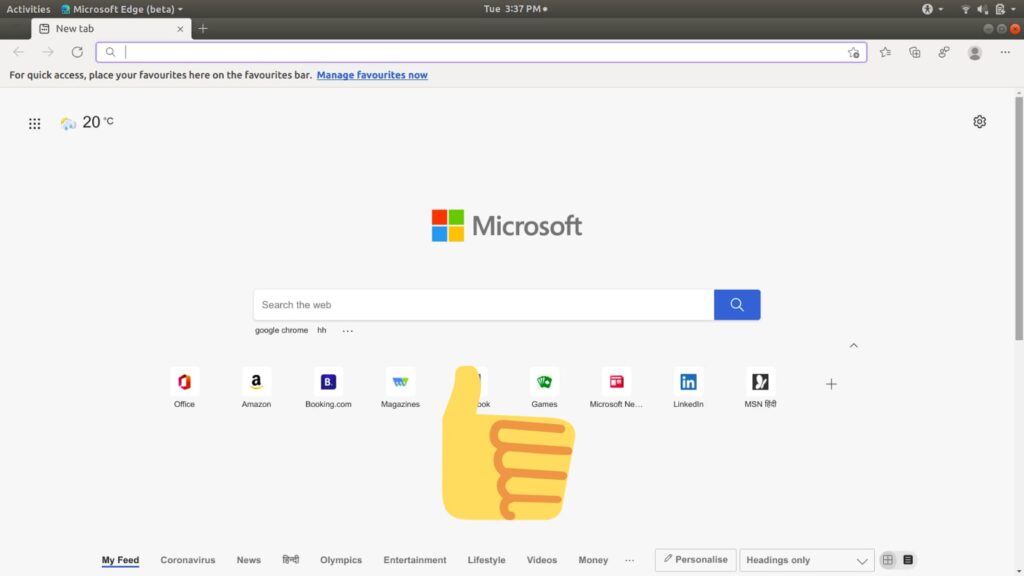 Beta Channel vs Dev Channel
Beta Channel
Major update every 6 weeks
The Beta channel is the most stable Microsoft Edge preview experience. With major updates every 6 weeks, each release incorporates learnings and improvements from our Dev builds.
Dev Channel
Updated weekly
Want to see what they were working on last week? The Dev channel offers the latest builds available for Linux, so you can keep up to date on our progress as they make it.
Wrap up
That's it, In this article, you learned How to Install Microsoft Edge Browser on Ubuntu. I hope this one helped you.
If you got any questions then feel free to ask in the comment section or our Telegram Group. For more tips & tricks related to Ubuntu, You can join our Telegram Channel –NixLoop to get Notify on our future updates.