The thing for which all PUBG mobile fans are waiting for many months is here. Pubg Mobile is coming back into the market. And this is an article about How to Pre-register for PUBG which is also named "Battlegrounds Mobile India". Just follow the step-by-step guide given in this article.
As it's re-releasing in India so its name is just got change & PUBG become Battlegrounds Mobile India. But we hope that game will be the same. So without further ado let's get started!
Also Read:- How to download Battlegrounds Mobile India | Become a beta tester for Battlegrounds Mobile India 
How to Pre-register for PUBG | Battlegrounds Mobile India
1) In the first step of Pre-register for PUBG India, open the play store on your device & tap on the search bar.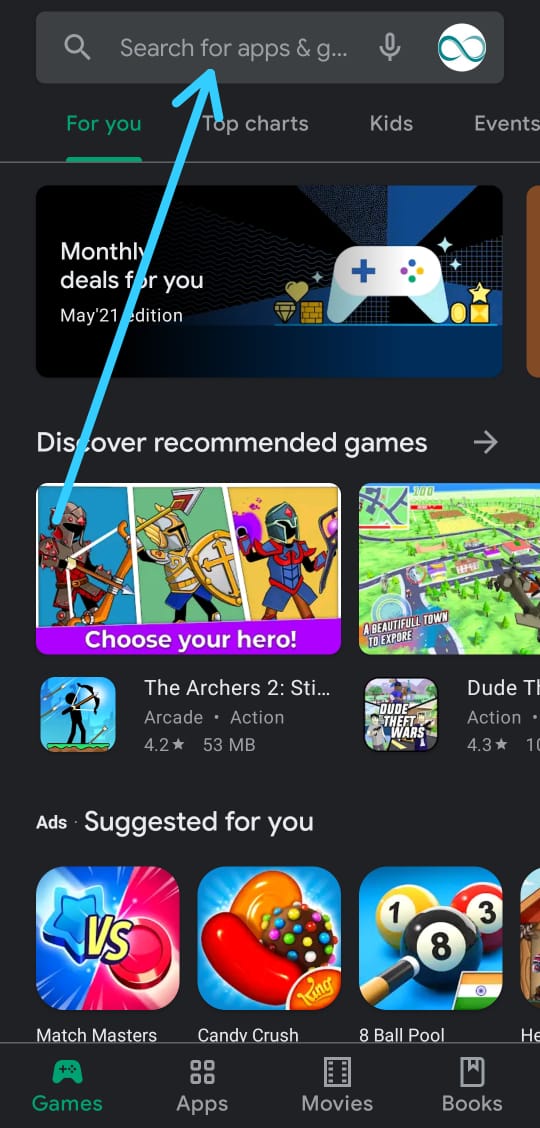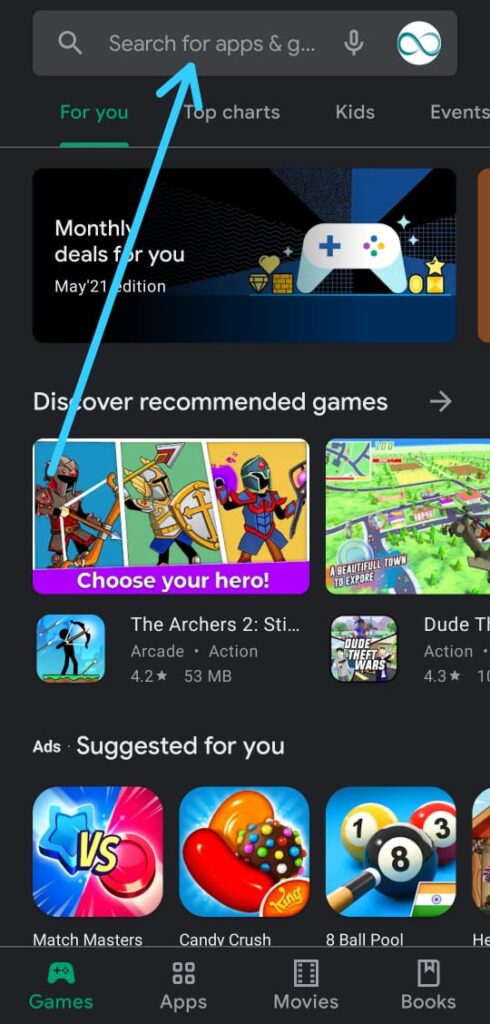 2)Now type the Word "KRAFTON" in your search bar & search it.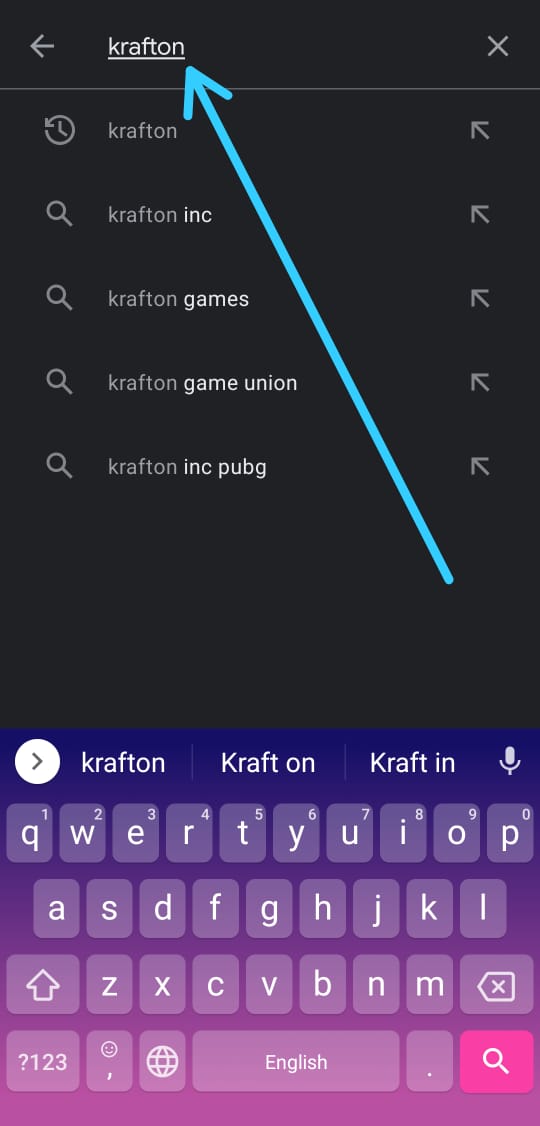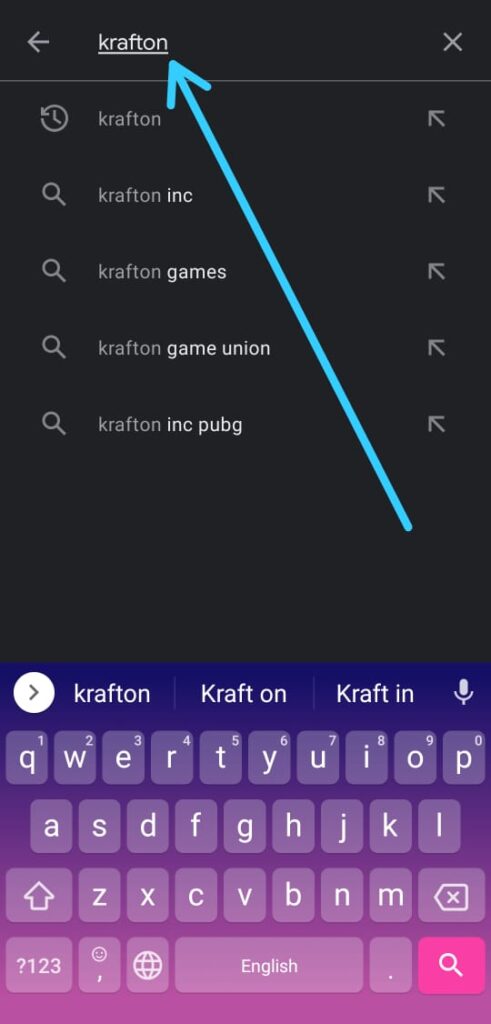 3) In the search results Look for the game named Battlegrounds Mobile India, open it.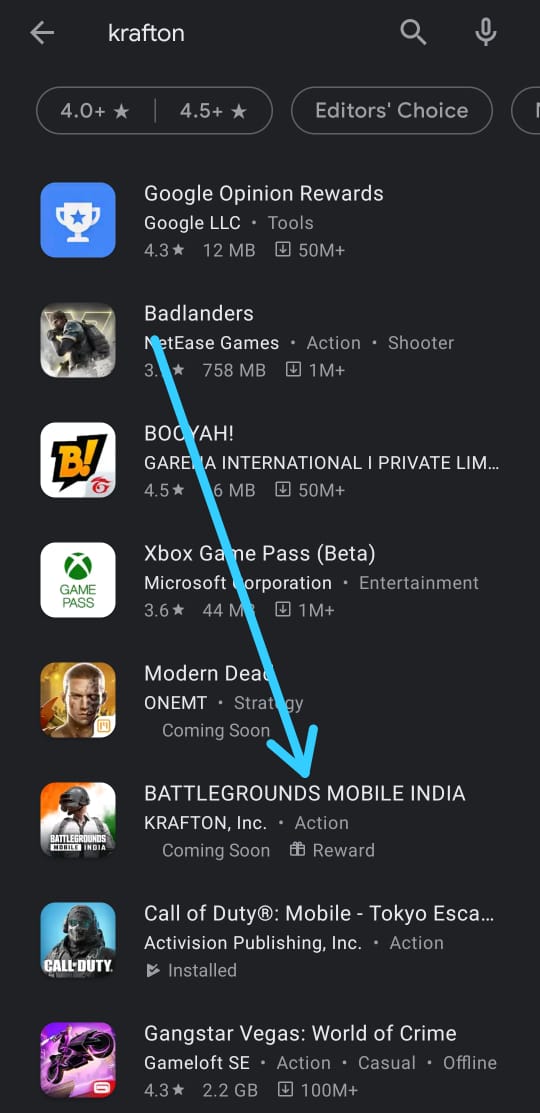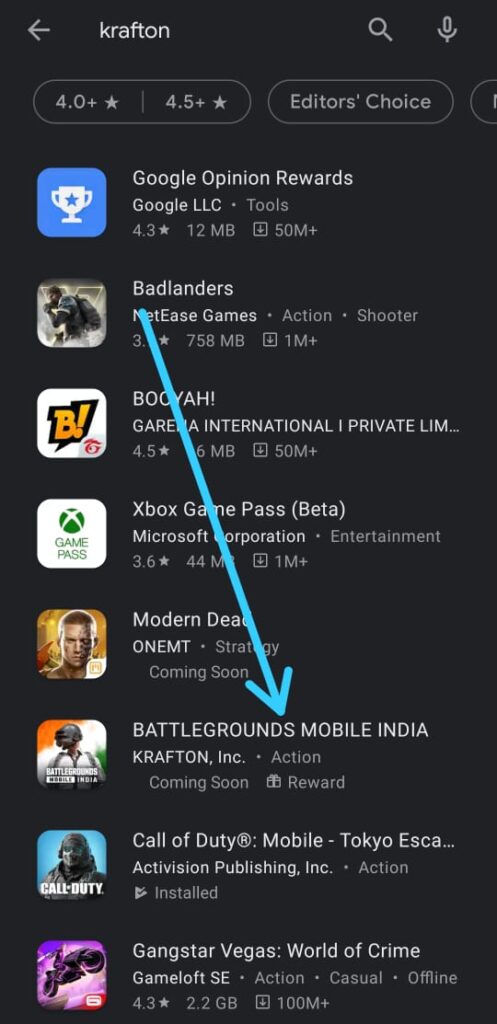 4) As it gets opened then tap on the Green colored Pre-register button.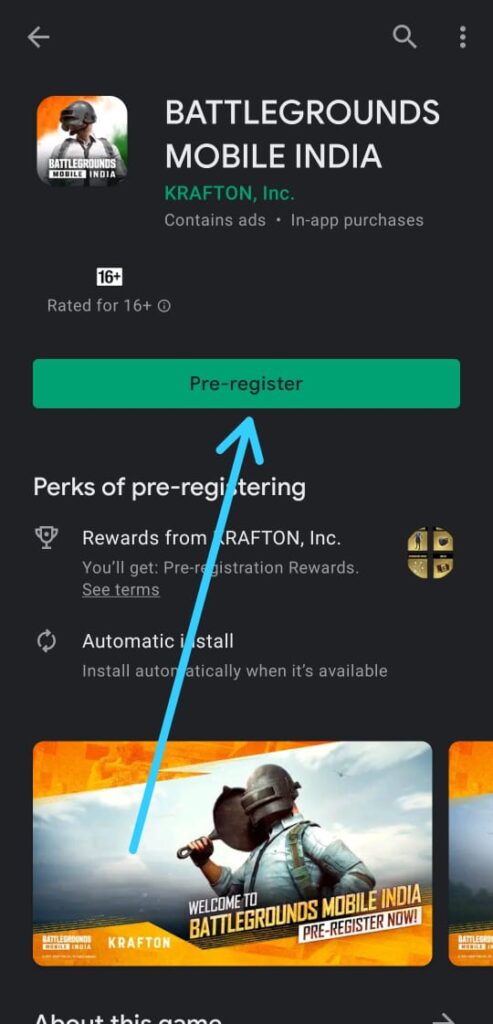 5) Here it'll ask for permission to automatically install when available, just tap on it.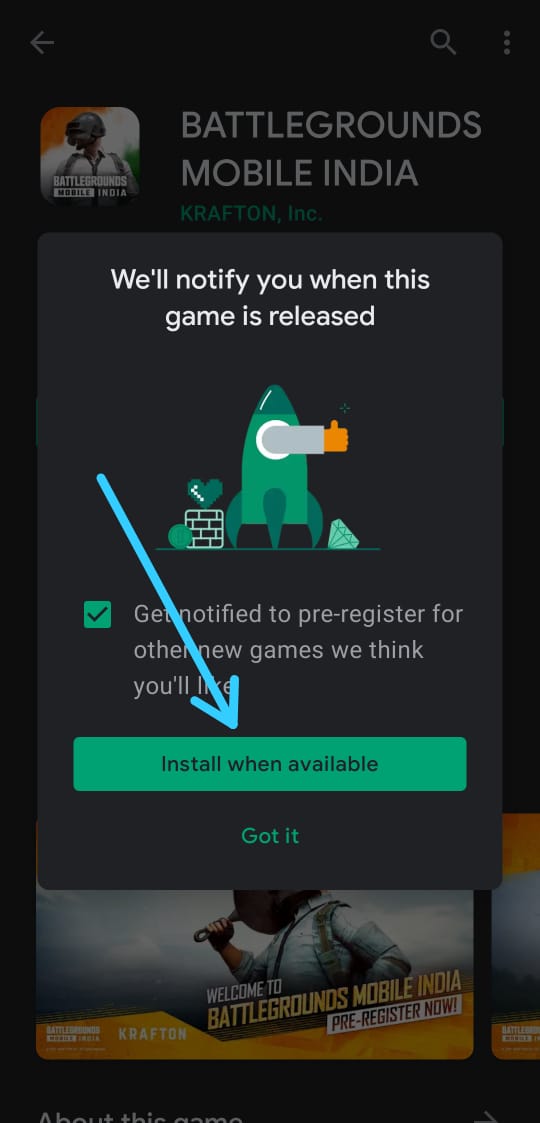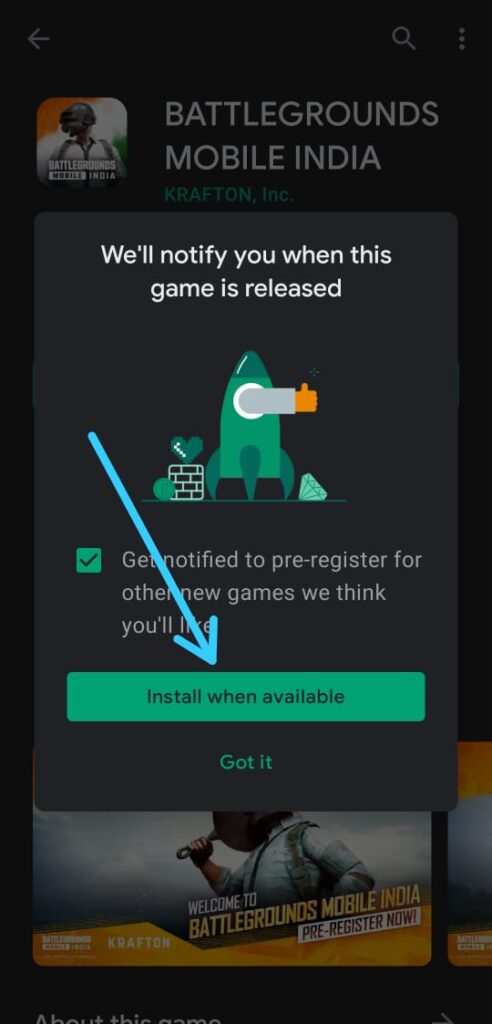 6) As you can see in the picture below that we get Pre-register for PUBG, here you can Disable the Automatic Install and Unregister it at any time.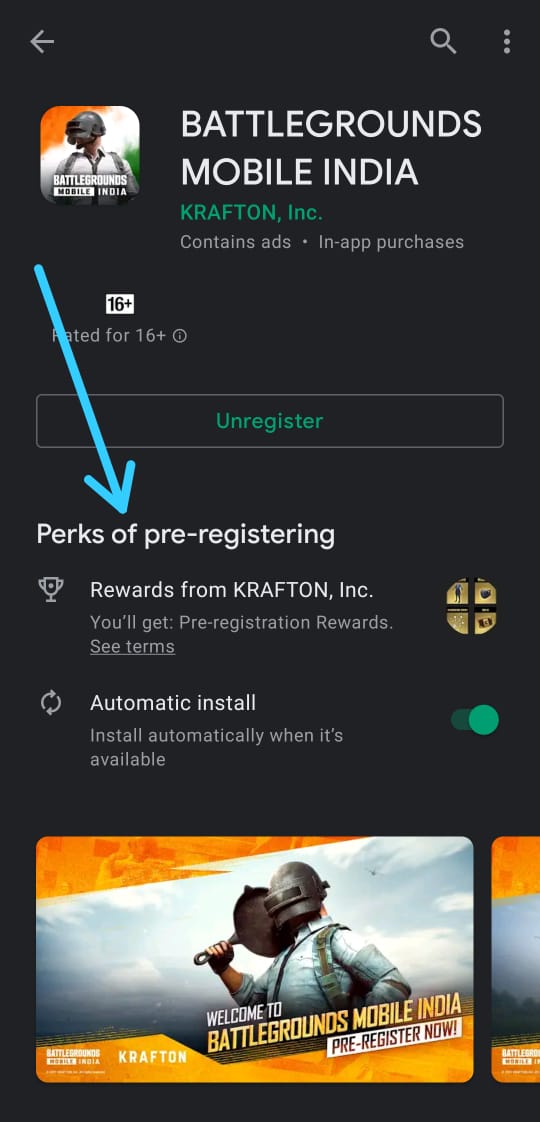 Also Read:- 45+ Best OnePlus 9R Tips And Tricks & Hidden Features
Battleground Mobile India Pre Registration Link
In some cases, you may be not able to find the Battleground Mobile India Pre Registration Link so to ease your process here the link.
Here is the link: Battleground Mobile India
Loading Error Solve: Pre-Register for Battlegrounds Mobile India
In some cases, your Google play may be giving some errors & you're unable to access the pre-registration page, just follow the steps given below.
Open the app settings of the Google Play Store 
Find family option there
In the Family settings, find Parental control and turn it 'on'.
Click on the Apps and Games option and set it to "Rated for 3+"
Now follow the steps given above.
The game comes with an age restriction & is only available for the 16+ age group. If you are below 18 years, you need to give the mobile number of your parent or guardian to verify your account.
#INDIAKABATTLEGROUNDS pic.twitter.com/l7aVax4tP1

— BATTLEGROUNDS MOBILE INDIA (@B_GroundsMob_IN) May 18, 2021
What are the Rewards of Battlegrounds Mobile India pre-registration?
The main rewards currently unknown but if you pre-register for Battlegrounds Mobile India, then it'll automatically be installed on your device.
Also, Read:-How to Check if Someone Blocked You On Instagram
Here the key points about the Rewards
Pre-registration reward offer only valid to users who pre-register on Google Play during the pre-registration period.
Limit 1 pre-registration reward per account.
 Pre-registration reward delivered when the game is installed.
Valid in participating countries only. Offer not valid in countries where the game is not distributed by the developer or where already available for install.
Offer not valid through third-party websites.
Age restrictions apply.
To receive the pre-registration reward, you must be logged into the Play Store with the same Google account you used to pre-register for the game when you open the game for the first time.
What are the Battlegrounds Mobile India system requirements
At the current time, it's only available not available for iOS so the first thing you'll need is an android phone.
Battlegrounds Mobile India is an online battle royale game, it needs a stable internet connection.
It needs the android devices running on Andriod 5.1.1 or above.
You need to have 2GB of RAM available on your device to play this game.
Battlegrounds Mobile India is India- specific, so it does come under the PUBG mobile universe. So it means that you will be only able to play a match with Indian players.
Also, Read:- What are some PUBG mobile alternatives of a non-Chinese company?
Closing Remarks
This is all on the topic of How to Pre-register for PUBG. I hope it helps you if not then do tell us in the comment section we will be happy to help you. That's all for now. See you in the next one.