In this article, you'll see How to Turn Off Instagram Notifications. Way to customize the Instagram Notification or turn off them completely.
Instagram is a popular social media platform where you can share your post & can engage with other people's post.
But as someone gets engaged with you then you got the push notification of that.
Some people found it useful But most of them feel it's annoying to get Constant Notifications.
Thankfully Instagram allows you to control push notifications to turn them on and off.
Also Read:- How to Check if Someone Blocked You On Instagram
Manage push notifications on the Instagram
Instagram allows you to manage your push notification in different ways.
Pause all Instagram notifications for a small time.
customize that which Instagram notification you want to receive.
Turn Off every notification from Instagram.
So you can choose from these options that how you want to manage your push notifications on Instagram. Although the third option is a feature of the Android system. So that means you can use it for any app.
In the customization  you can set Instagram to send you the push notifications From "Everyone", "From People, You Follow", or "Off" for:
Likes on your photos.
Comments on your photos.
Likes on your comments.
Likes and Comments on photos you're tagged in.
Any time you get a New Follower.
Whenever someone accepts your Follow Request.
When a Facebook Friend joins Instagram.
When someone sends you a Direct Message.
When someone tags you in a photo.
When you have unseen notifications and you haven't checked Instagram in a while.
Someone you follow posts their first photo or Story.
Product Announcements from Instagram.
Whenever your videos reach a View Count milestone.
Whenever Instagram responds to your Support Requests.
Whenever someone you follow starts a Live Story.
Whenever someone you follow posts a Story Poll.
Also Read:- How to hide your likes on Instagram: 6 Step guide
So let's see the step-by-step guide to Stop Instagram from Sending You Constant Notifications.
How to Turn Off Instagram Notifications
1) Go to the profile section on your Instagram & tap on the Hamburger icon at the top right corner.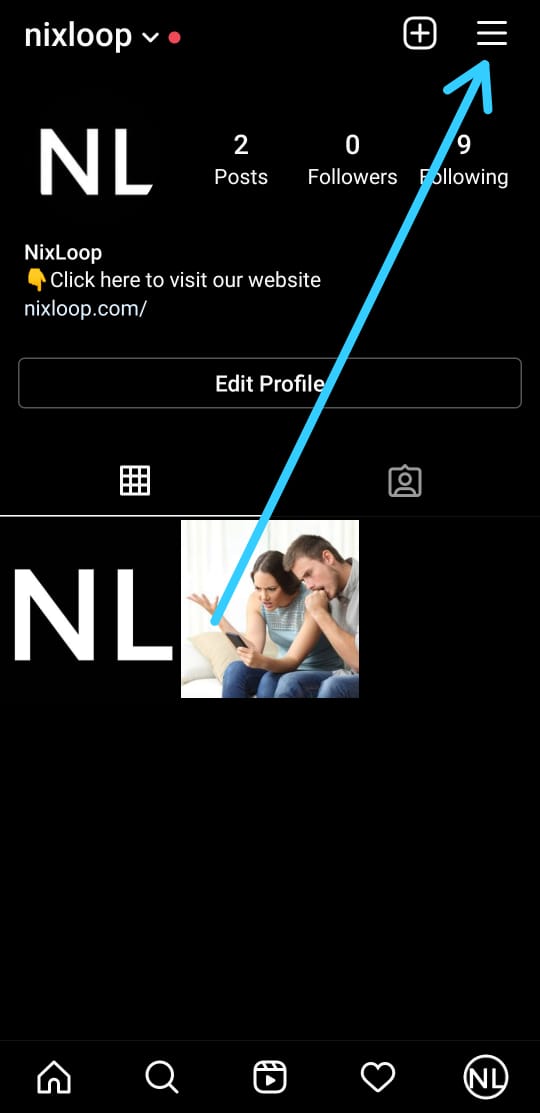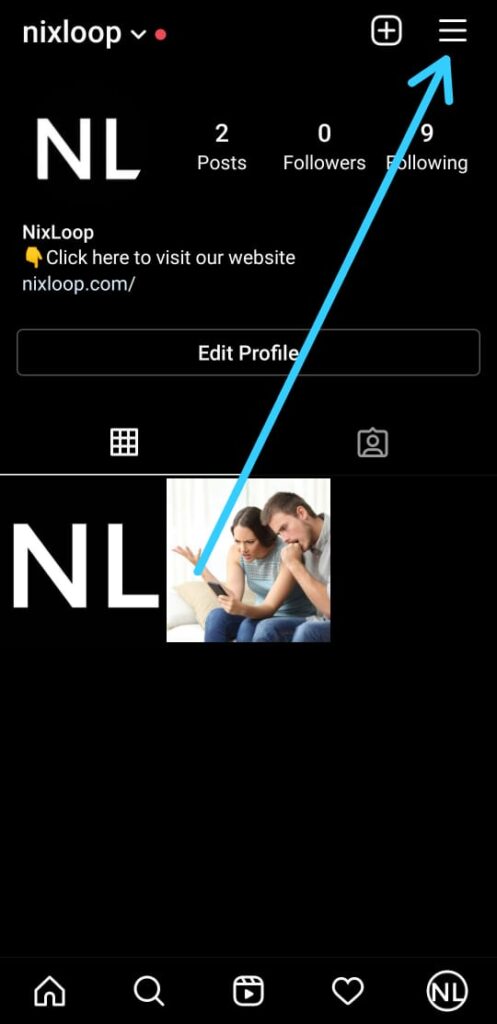 2) In the second step tap on the Settings at the bottom of the page.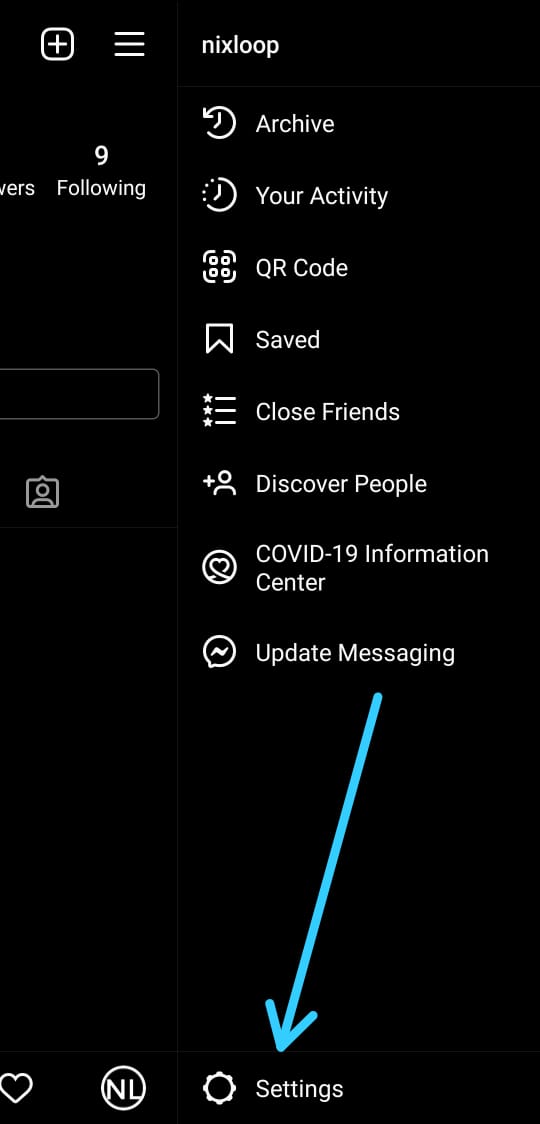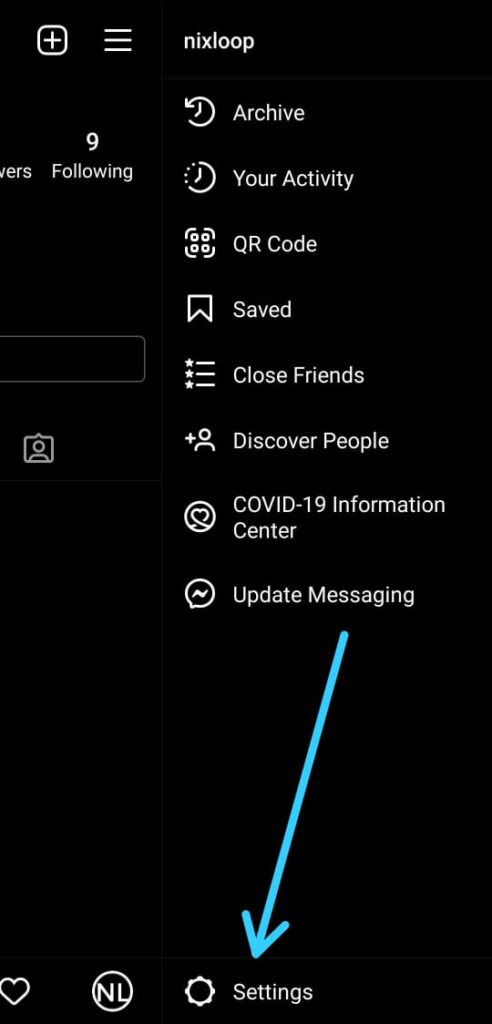 3) In the Settings the second option you got is Notifications. Tap on it to open the notifications settings.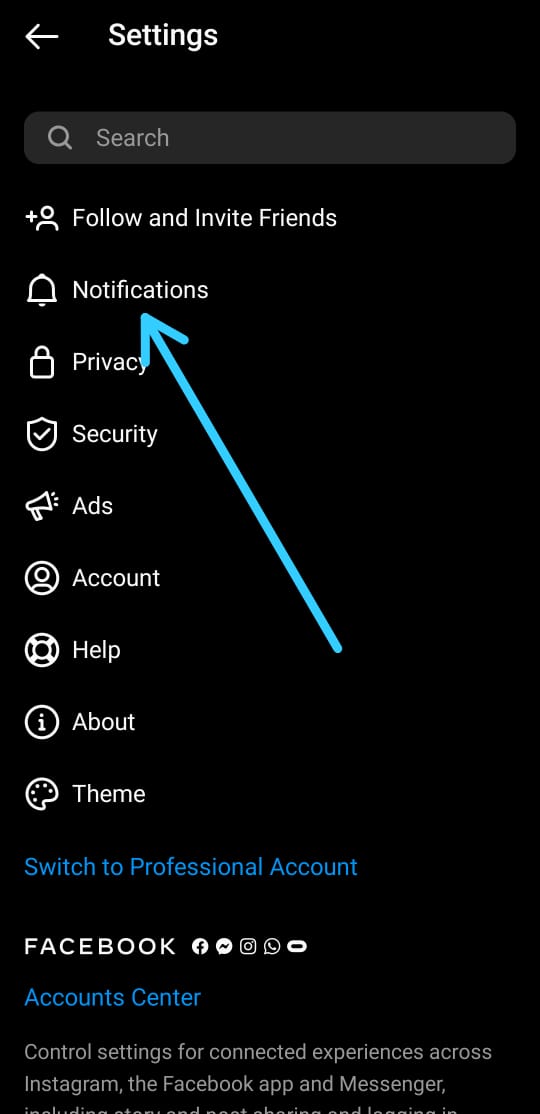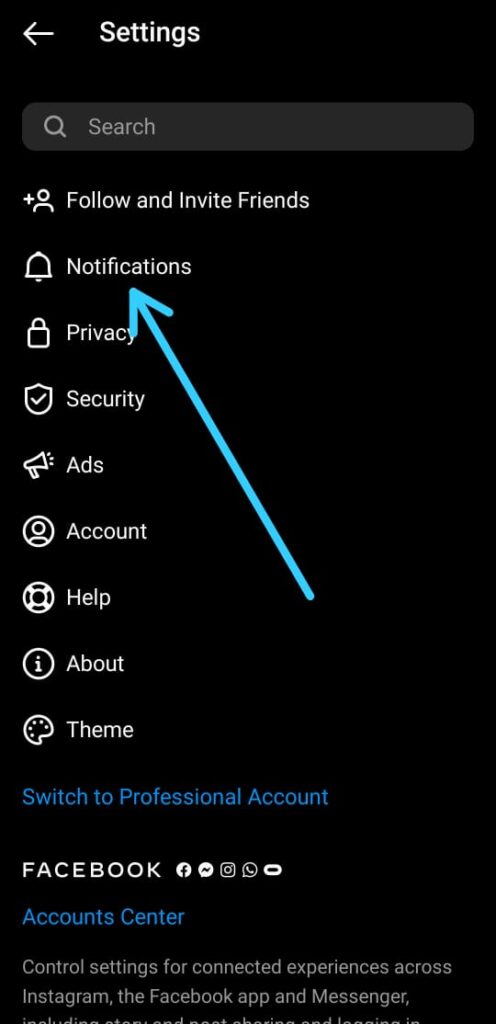 4) In the notification setting the first option you got is Pause All, When you turn on its toggle then you can Pause All notification( From 15 min to 8 Hours). If you want to turn off notifications from a particular thing, Like if you want to Turn off the notification from Posts, stories, and comments, then tap on it.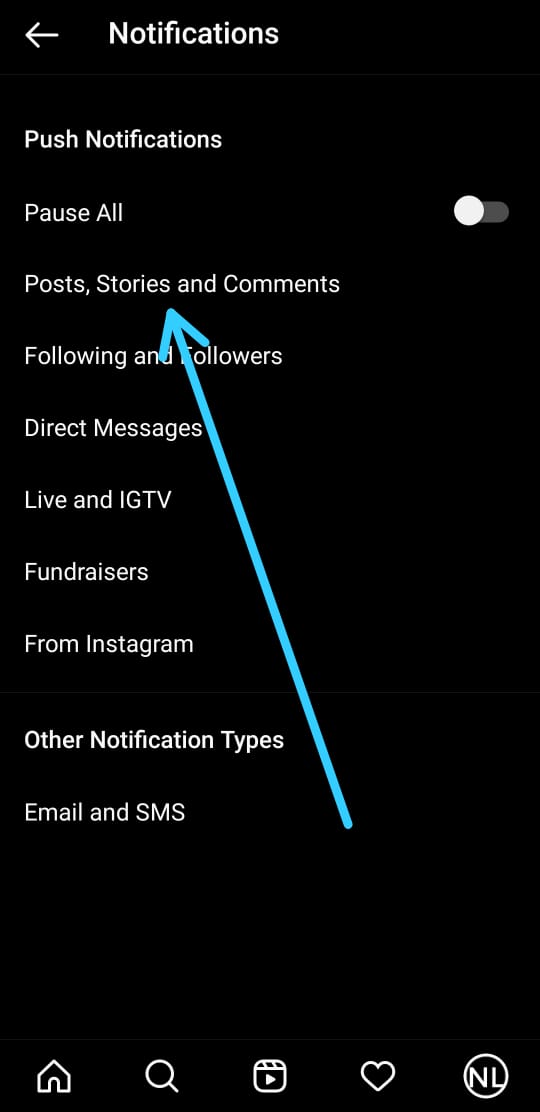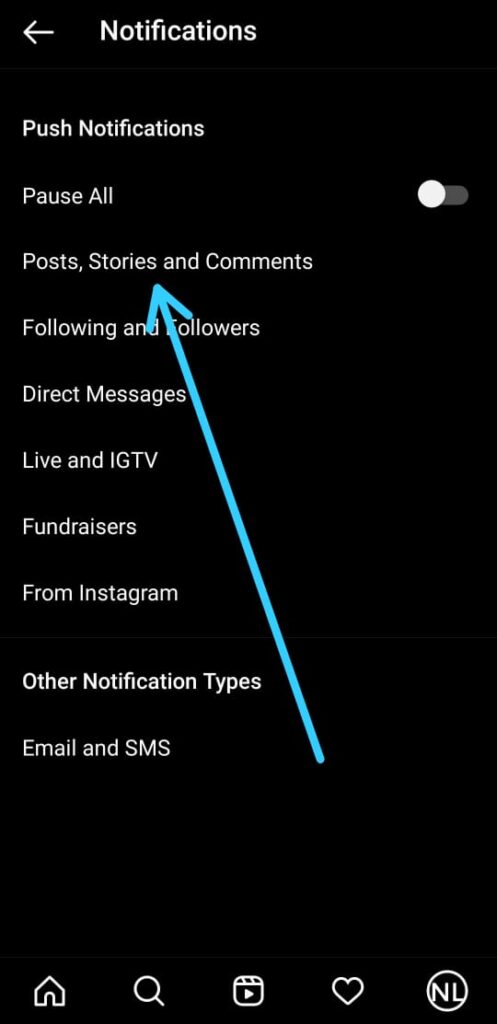 5) Now in the Post, Stories, and comments settings you can turn off each one by one. So First section(Likes) if you tap on the "Off", you'll not get any notification if someone likes your photo. Similar way you can turn of notifications from everything.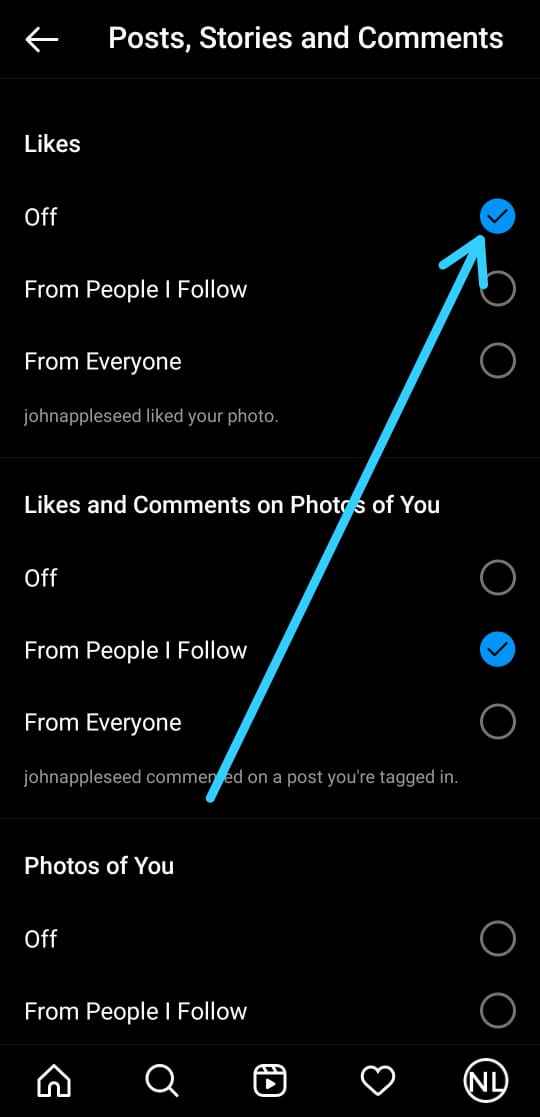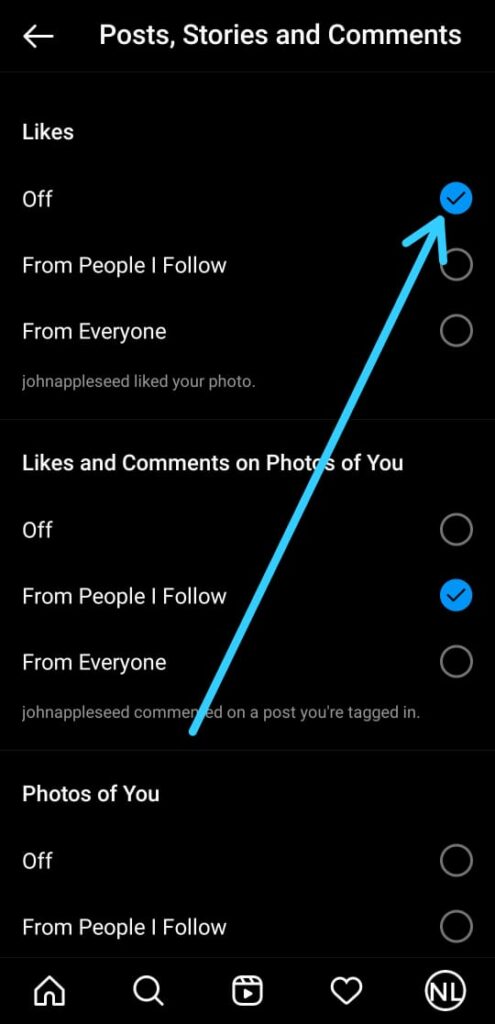 6) The above step is to customize the notification you got.  Now if you don't want any customization & want to disable all Instagram Notifications at once, then scroll down on the "Post, Stories, and comments" page. Tap on "Additional options in system settings" at the bottom of the page.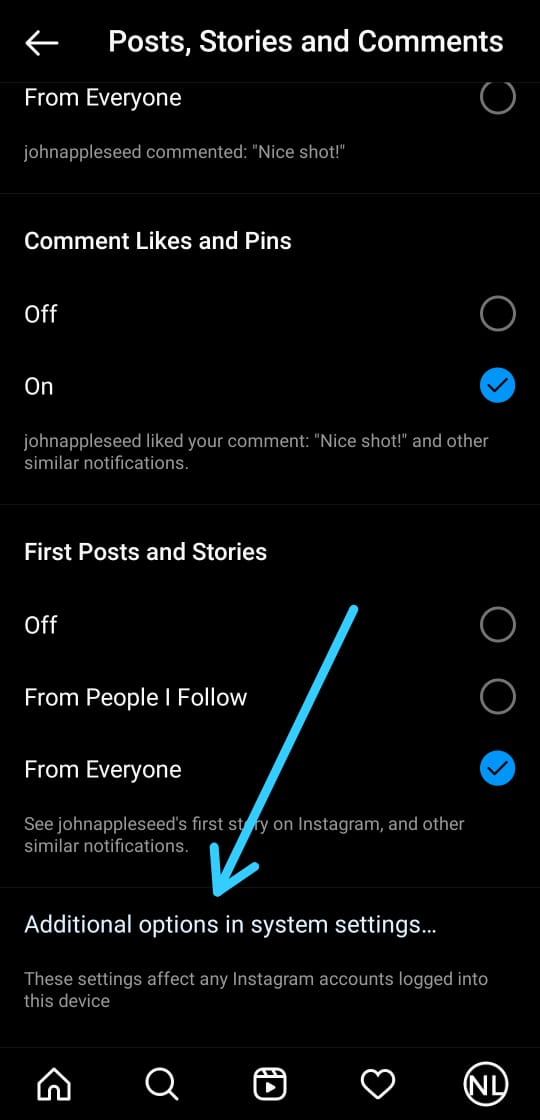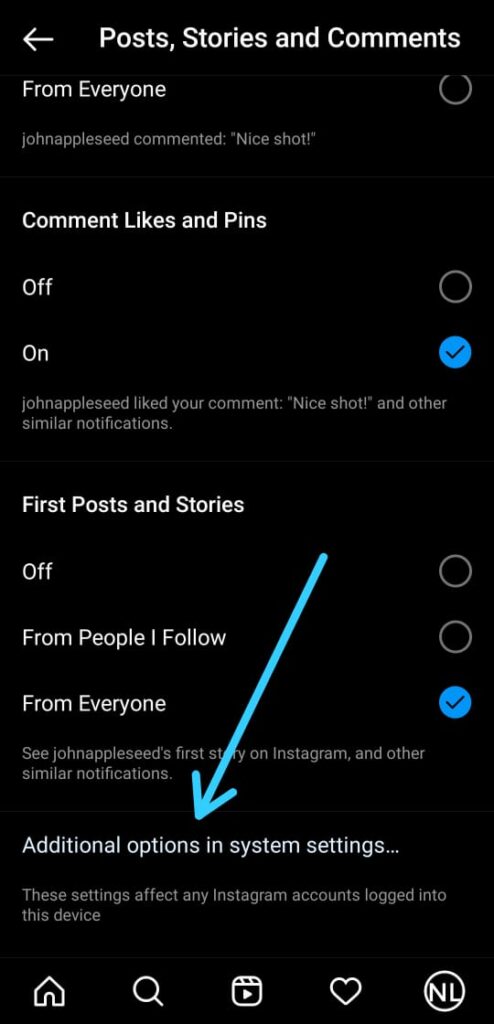 7) Now Turn off the toggle & you will not receive any notification from Instagram at all.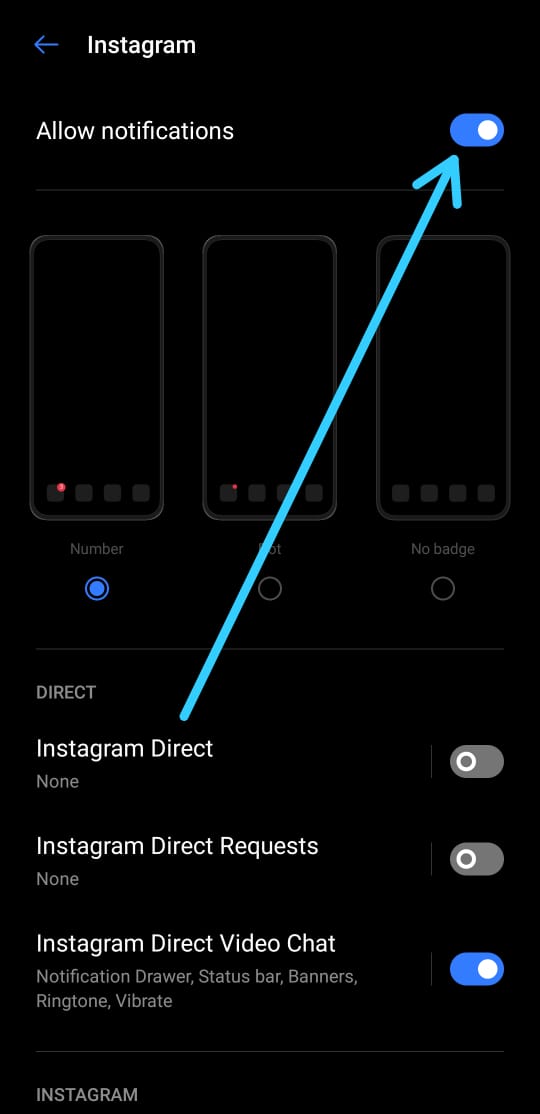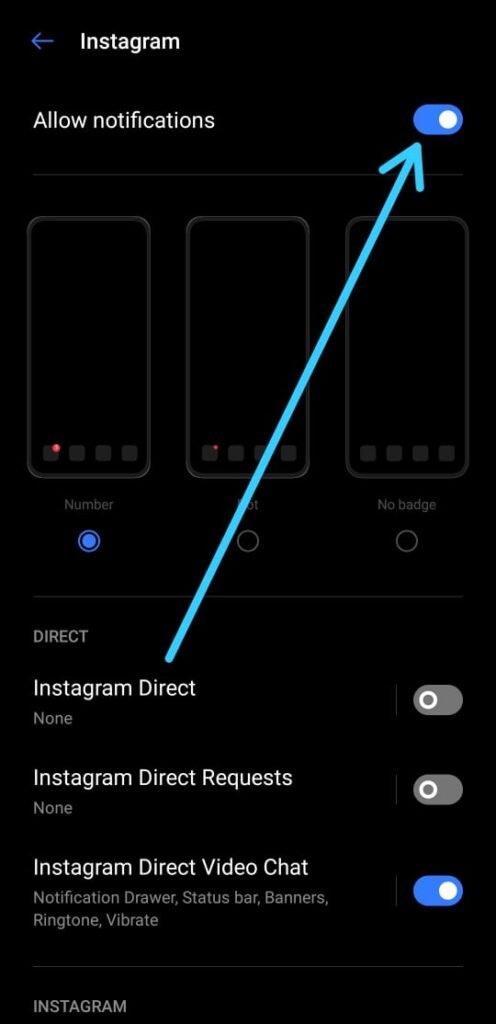 Also Read:- How To Check your Instagram Comment History: 10 Step Guide
Warp up: Turn Off Instagram Notifications
So that all on the topic of How to Turn Off Instagram Notifications. I hope it helps you if not then do tell us in the comment section.
For more such quick tips & tricks, you can join our Telegram Channel –NixLoop. Thanks for Reading.