If you are looking for a way of How to remove Truecaller from Google account. Then follow the steps given in this article.
As a user, you have full control of your account with Truecaller. If at any time you wish to deactivate/delete your Truecaller account, you may simply select the 'Deactivate' option by going to the Settings Truecaller app.
For That follow this article: How to Remove Your Phone Number From Truecaller
This will be going Deactivate your Trucaller account, but it will still be there in your google account. So if you want to completely remove the Truecaller app from your device, you also need to remove it from your Google account. Here the steps for removing Truecaller from Google account.
How to remove Truecaller from Google account
1) Open your Gmail app & tap on your profile at the top right corner.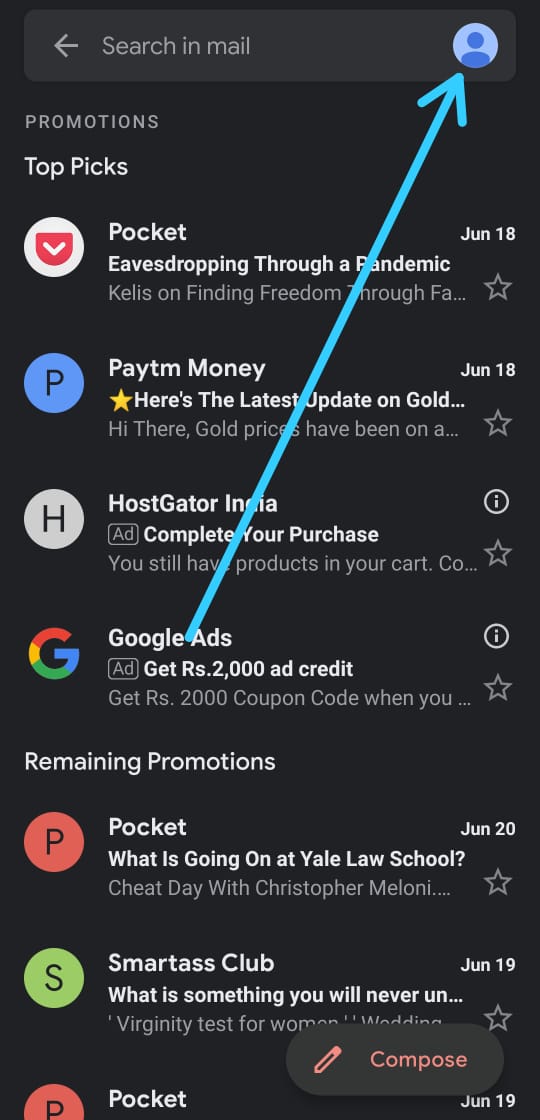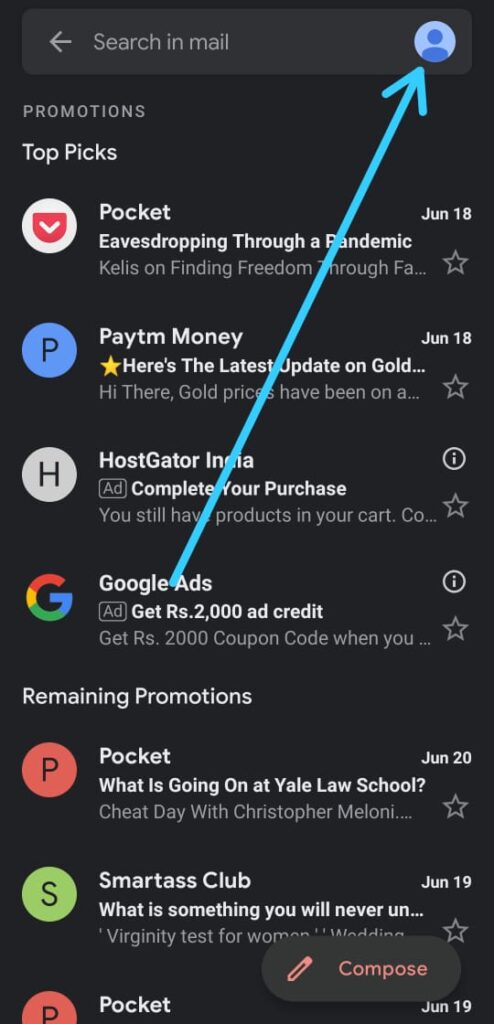 2) Now tap on the Google Account button below your Email.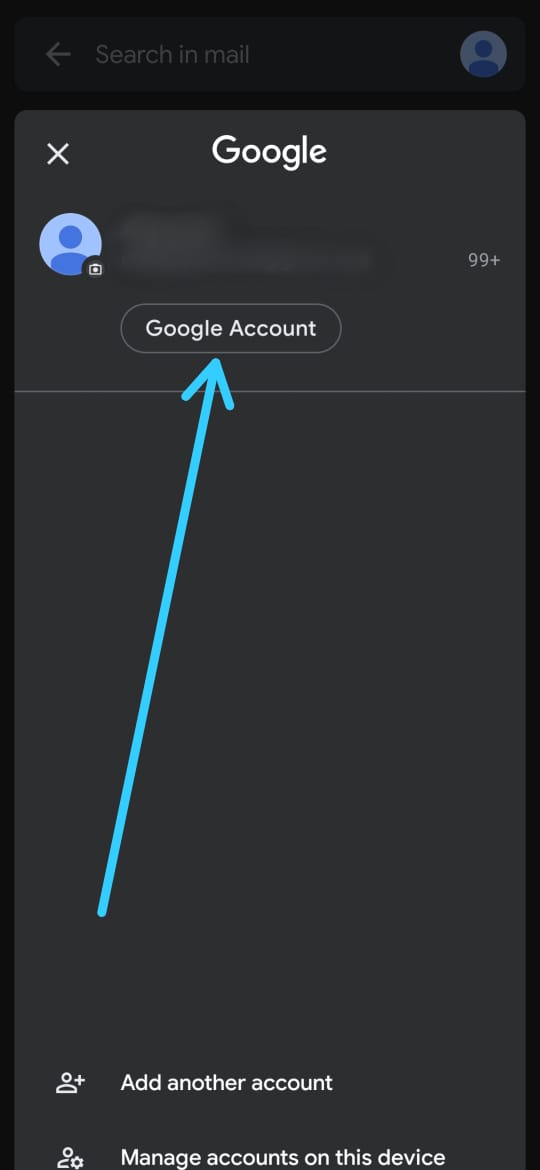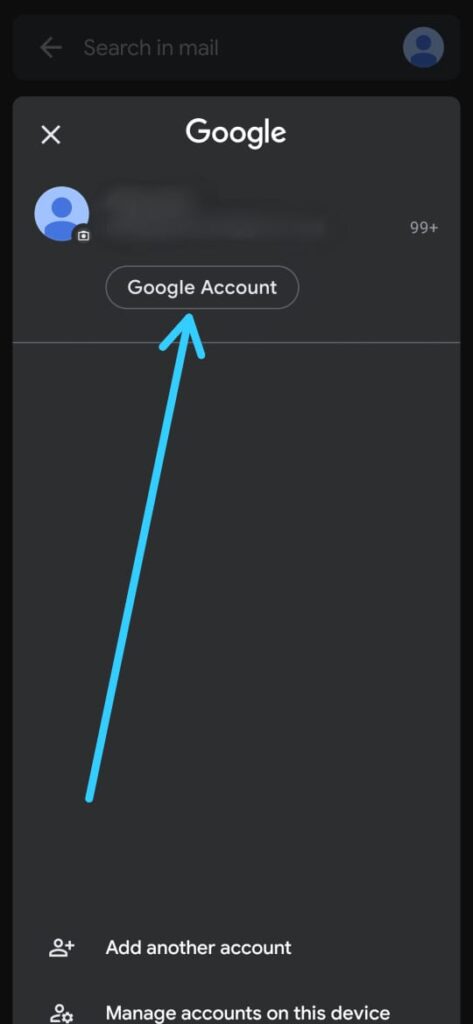 3) As Google Account settings get open then swipe right to go to security settings on the 4th page.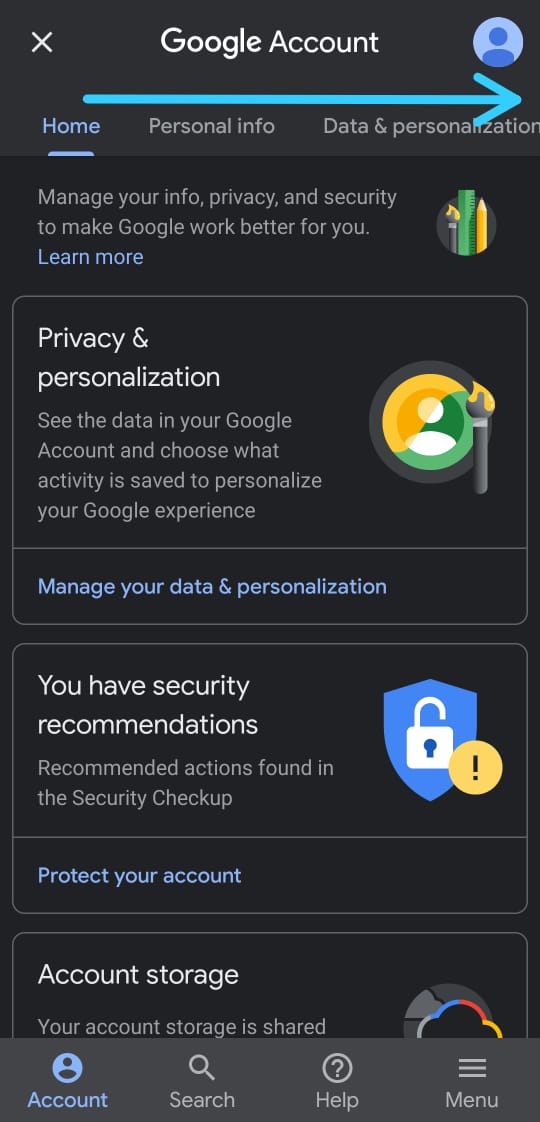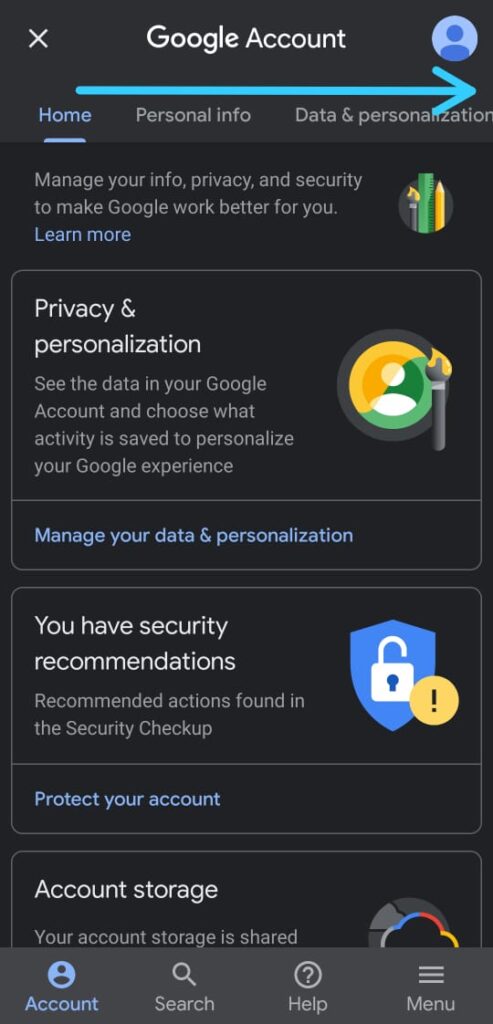 4) In the security settings scroll down & look for the "Third-party apps with account access" section. And Click on the "Manage third-party access".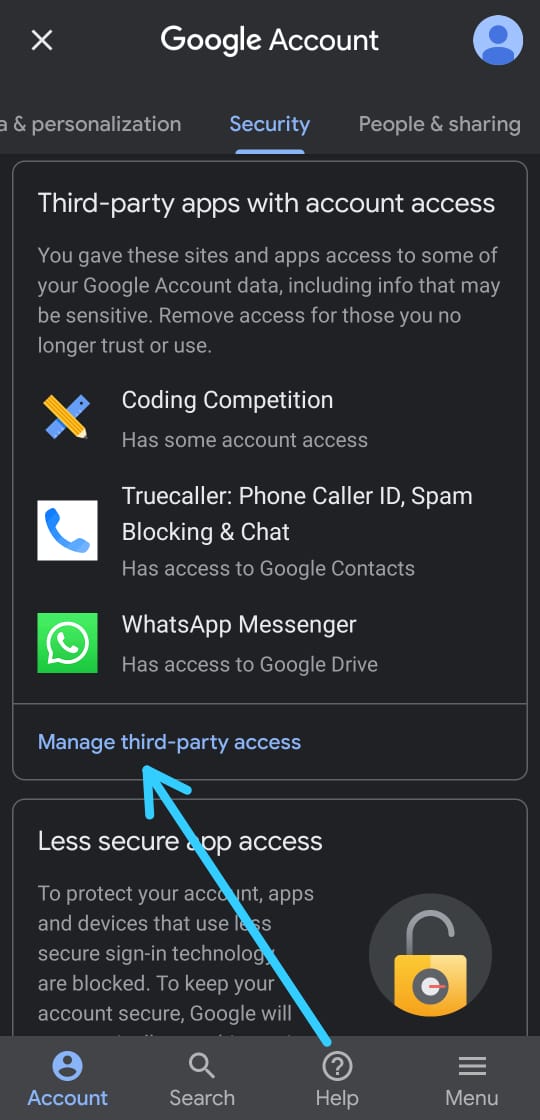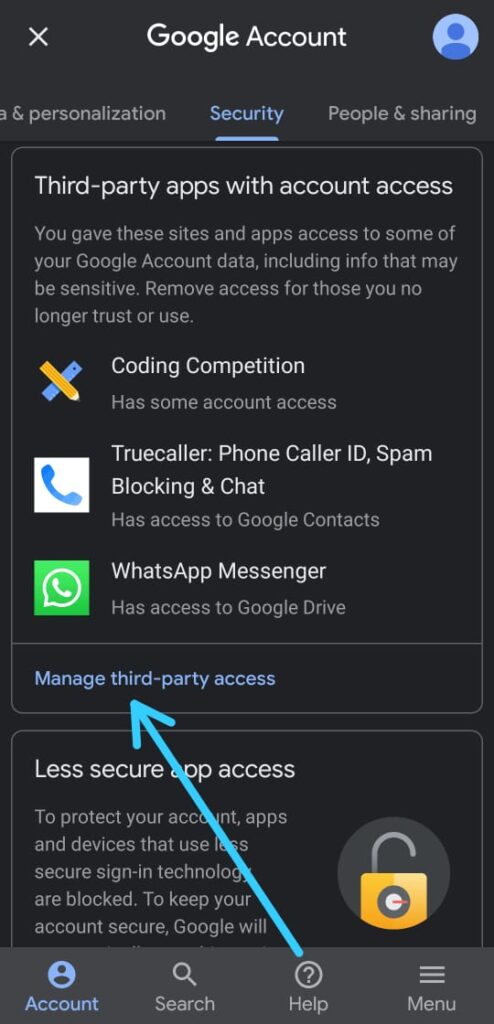 5) Here tap on the Truecaller to open its settings.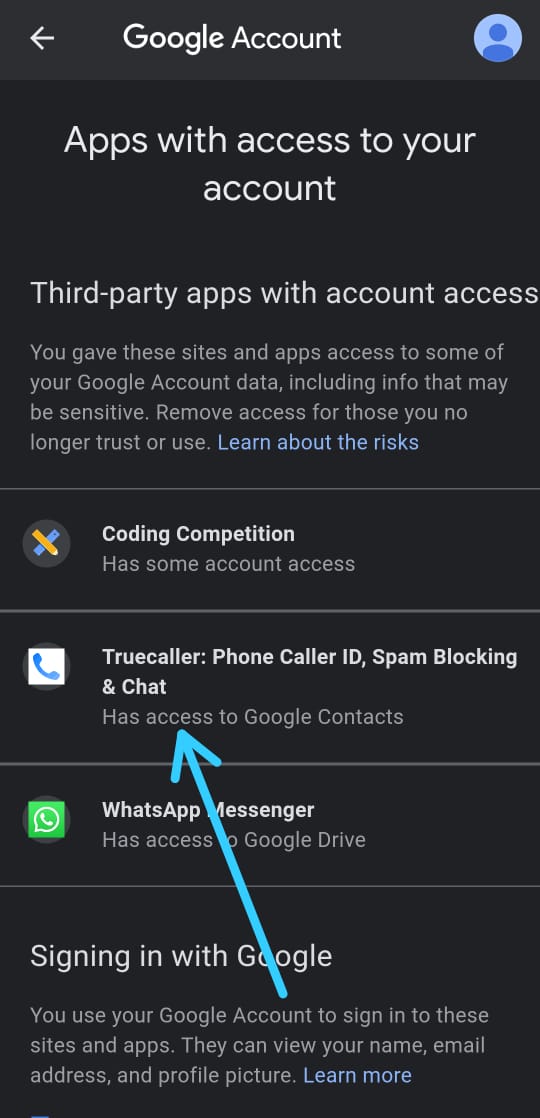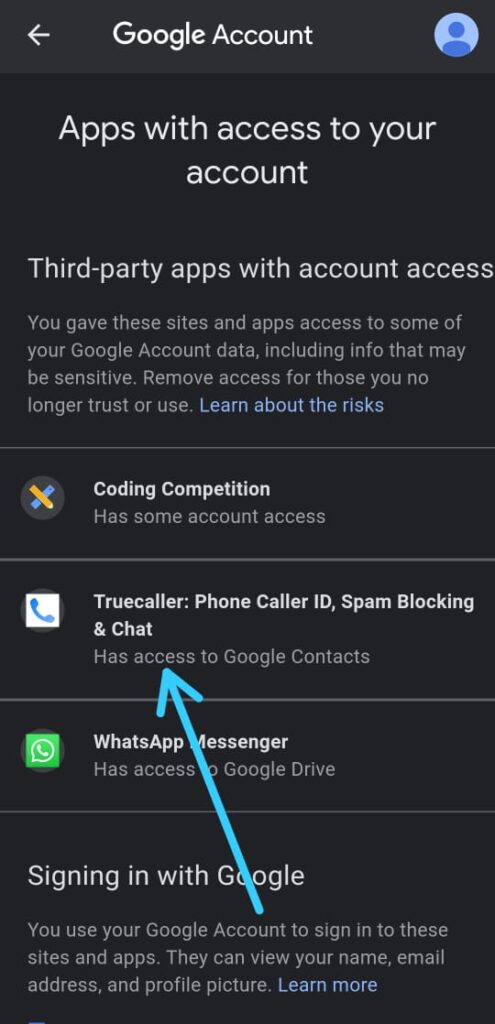 6) Next up, Tap on the Remove Access button.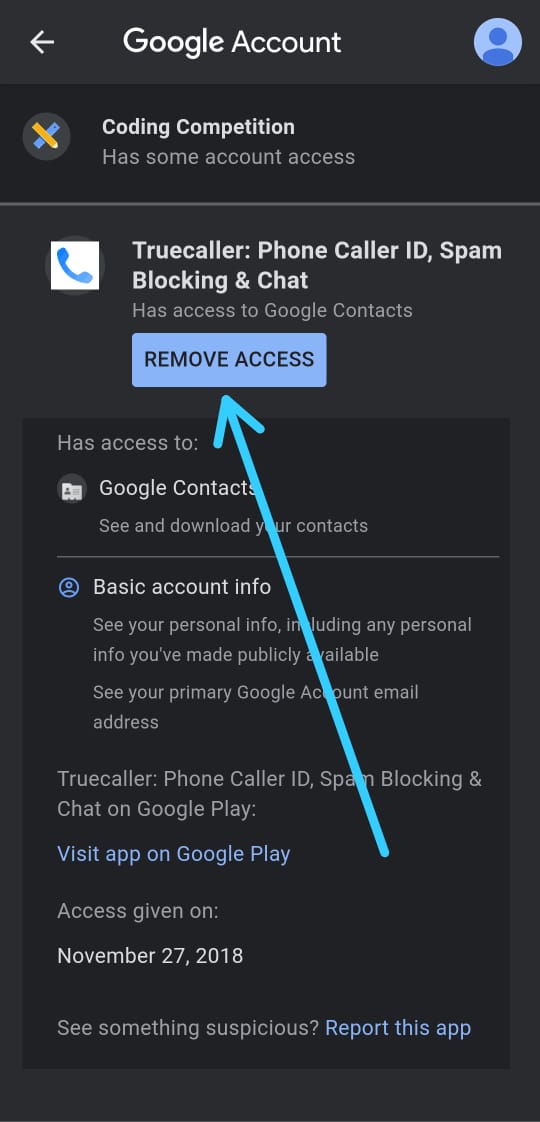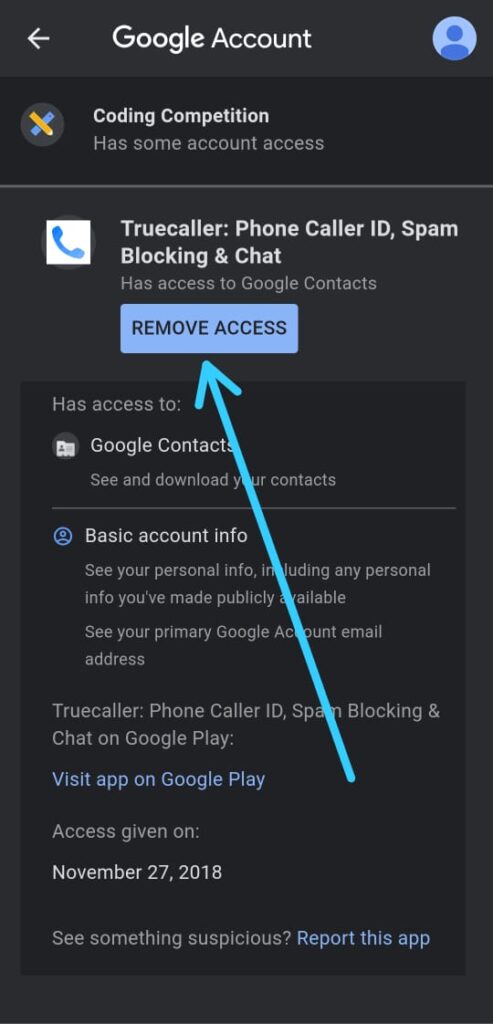 7) At the last it'll ask for confirmation, so tap on the Ok button.& this is how you can remove Truecaller from your Google account.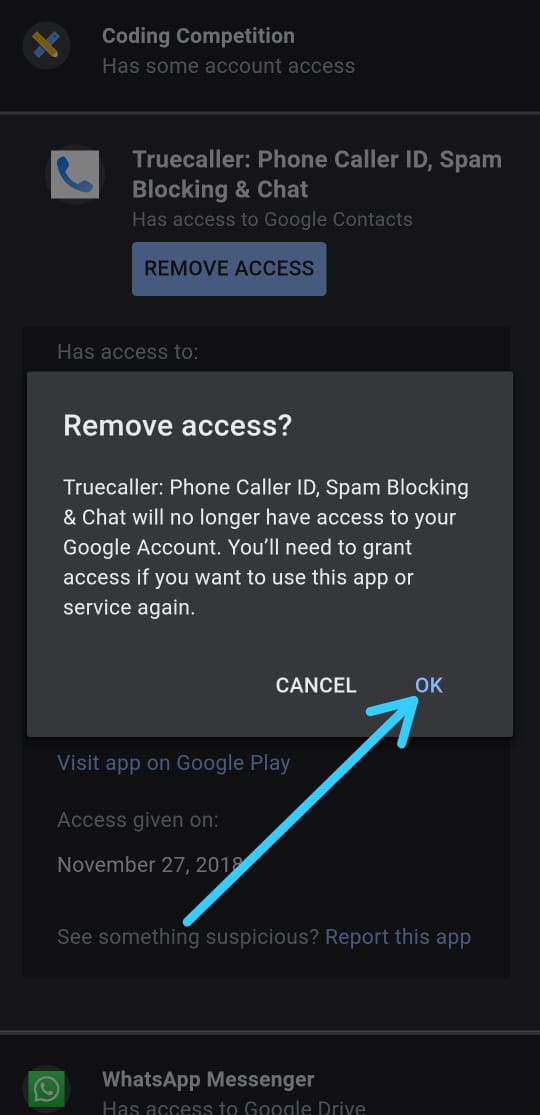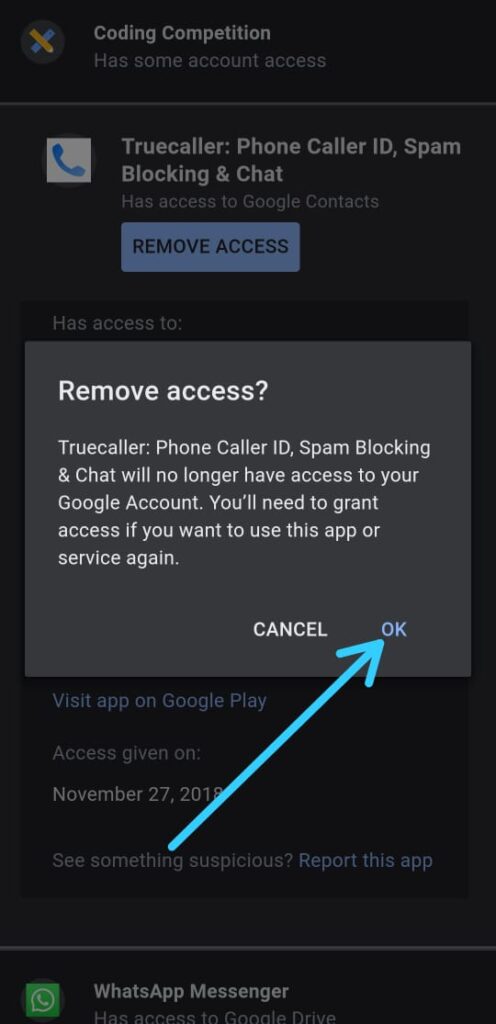 Also Raed:- How to Change Your Name in Truecaller if it is Showing the Wrong Name
Closing Remarks
This is all on How to remove Truecaller from Google account. I hope this article helps you with the removal process. If yes then do tell us your experience in the comment section.
For more tips & tricks related to Truecaller, You can join our Telegram Channel –NixLoop.
Also Raed:- How to know Who Viewed My Profile on Truecaller for Free