To maintain a safe environment for users on Twitter, Twitter may suspend your account if you violate the Twitter Rules. The common reasons for the suspension of Twitter account are spam, Account security at risk & abusive Tweets, or behavior. So in this article, you'll learn that How to Recover a Suspended Twitter Account.
This method works most of the time unless you have done some serious offense. But whatever the reason, you must give it a try because there is nothing to lose. So without further ado let's get started!
Also read:- How to remove Who to Follow suggestions on Twitter
6 Steps to Recover a Suspended Twitter Account
1) In the first step open this link file an appeal.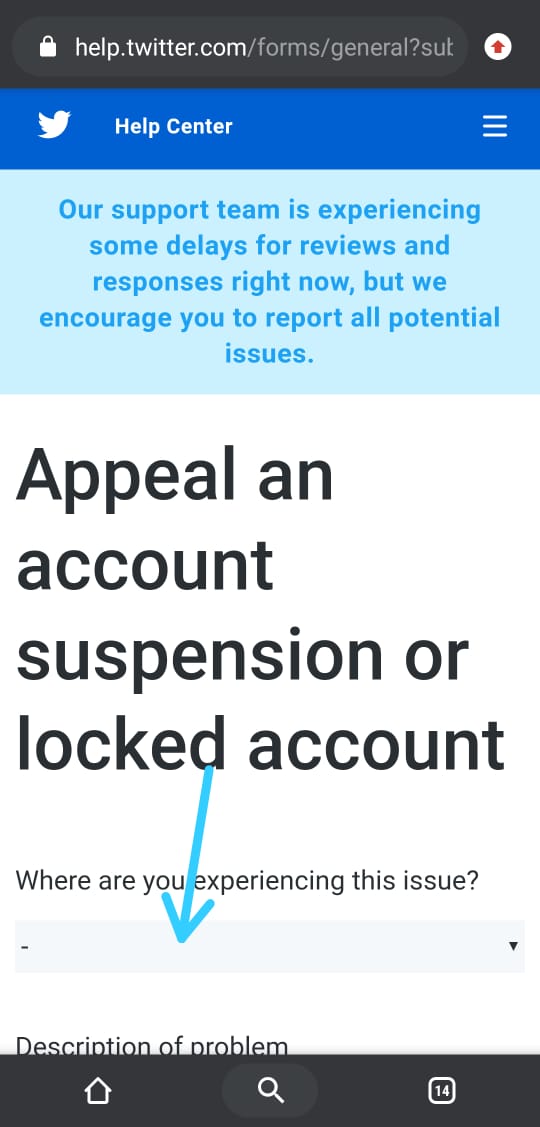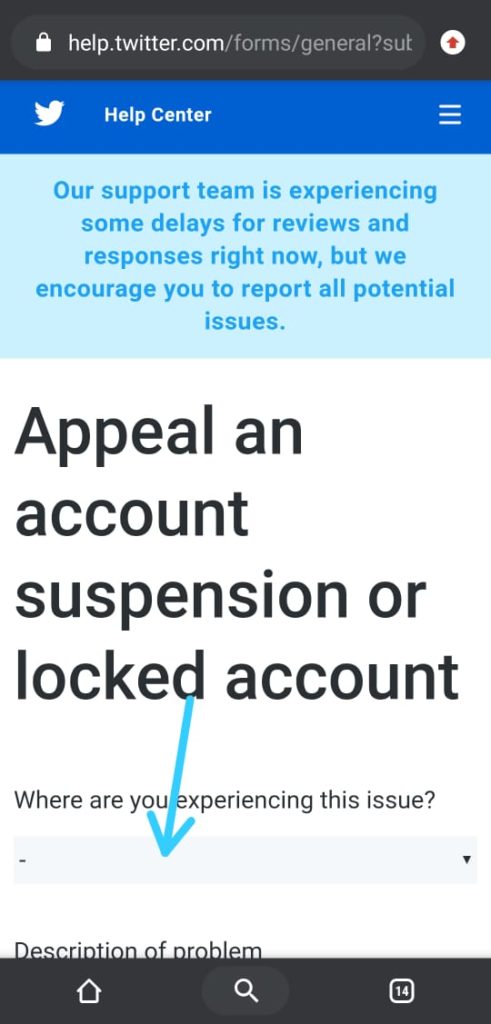 2) Now select the device that you are using while trying to log in to your Twitter account.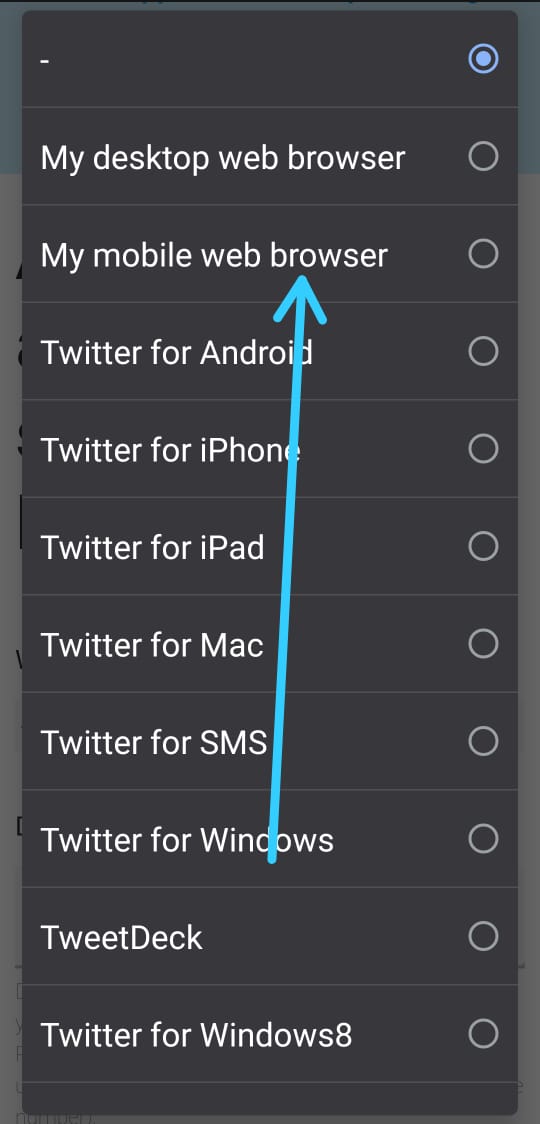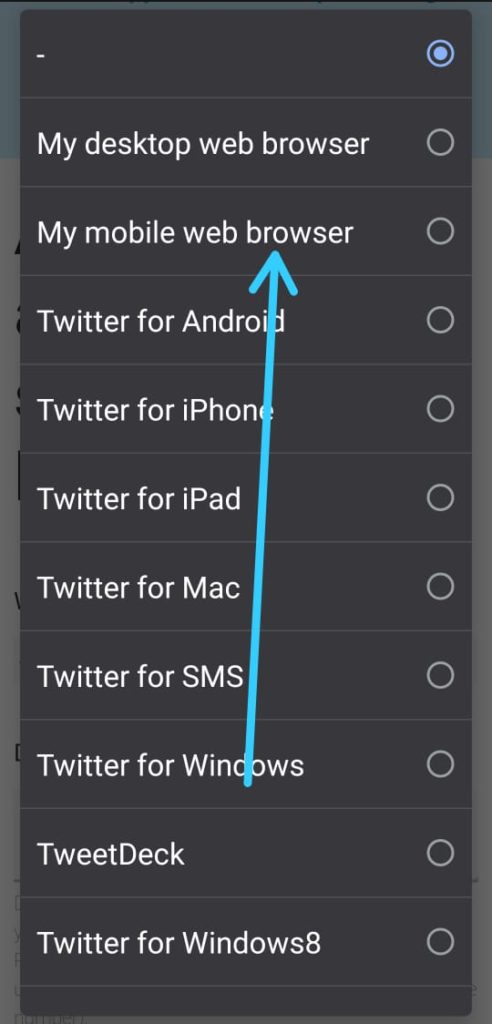 3) In the next, describe your problem properly to the Twitter Help Center in a polite way, Fill in your personal information like your name, username, & email address that is associated with that Twitter account.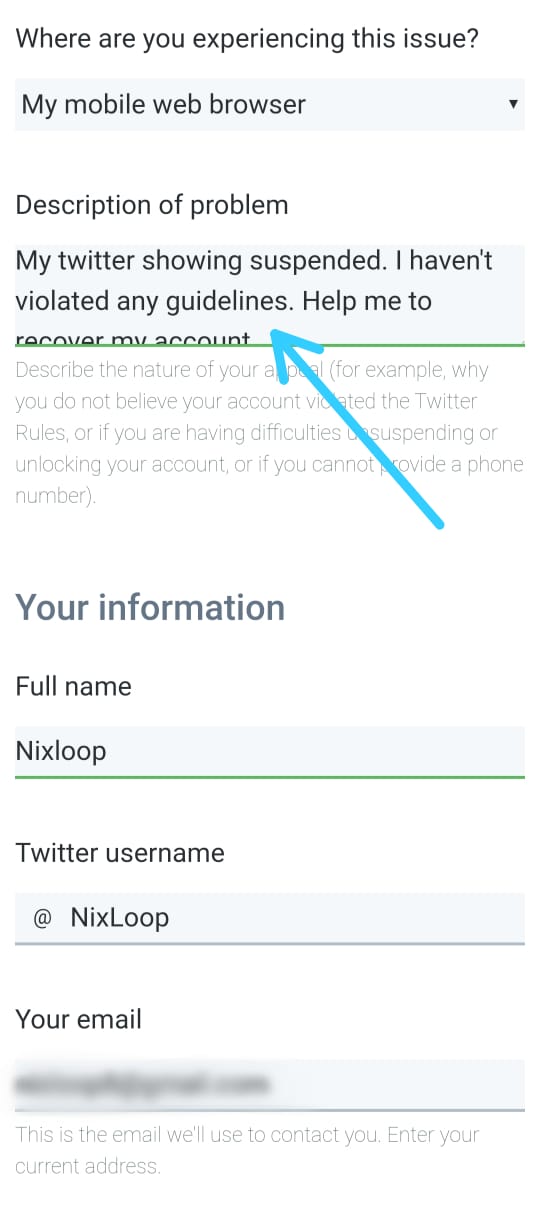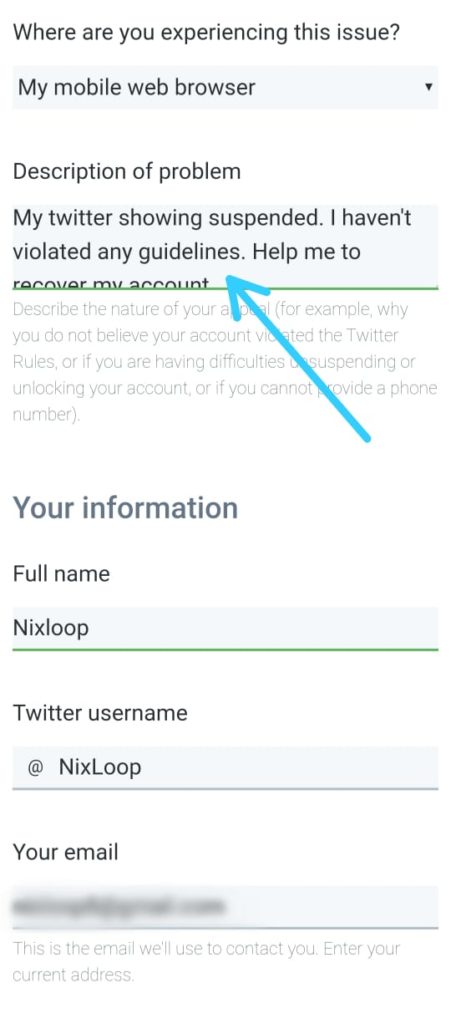 4) After filling in all required information, verify the Google reCAPTCHA that I'm not a robot & click on the submit.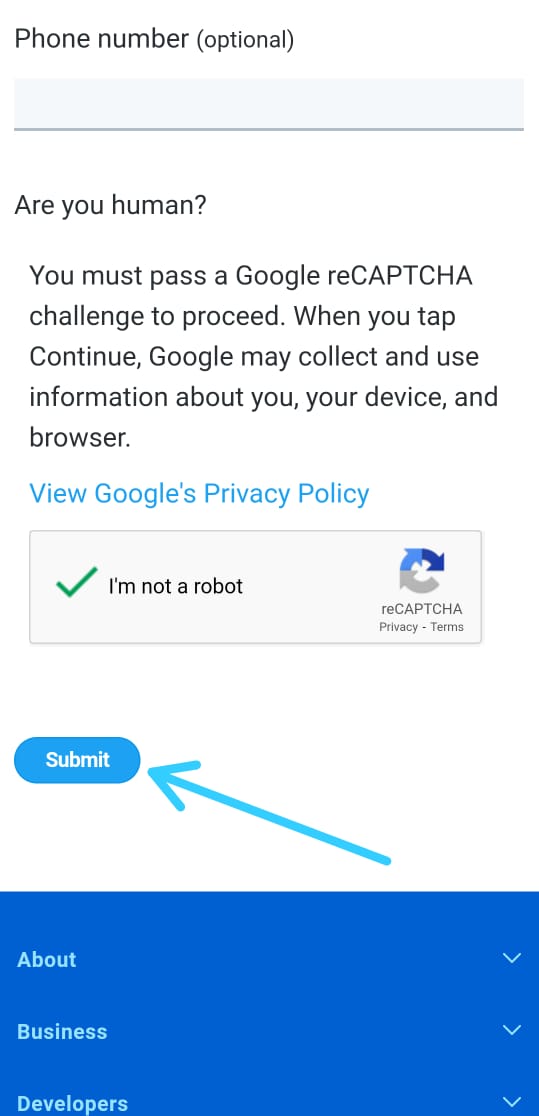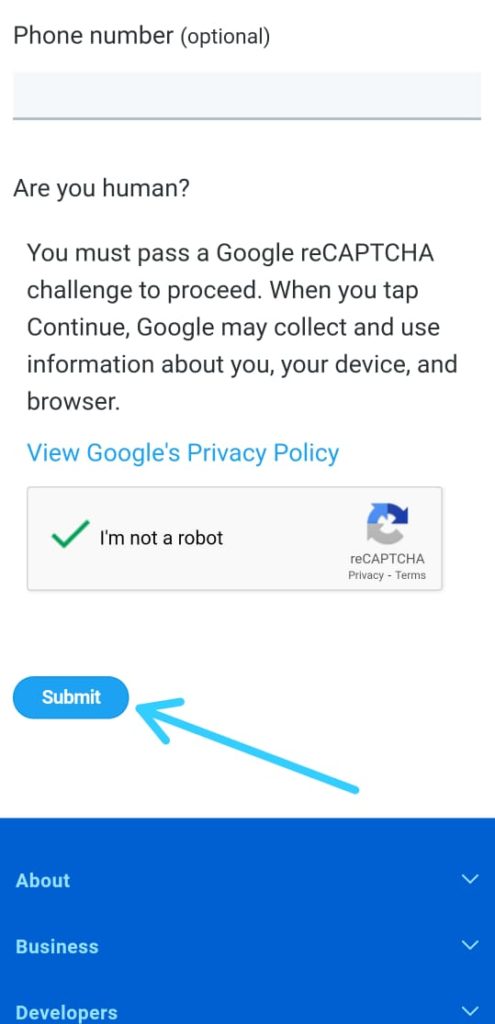 5) After submitting your request, you'll get a Thanks! note from the Twitter Help Center. So as your request gets reviewed & your Twitter account gets unsuspended by the twitter support team, then you will get a mail from Twitter on your email address that you have submitted in the request.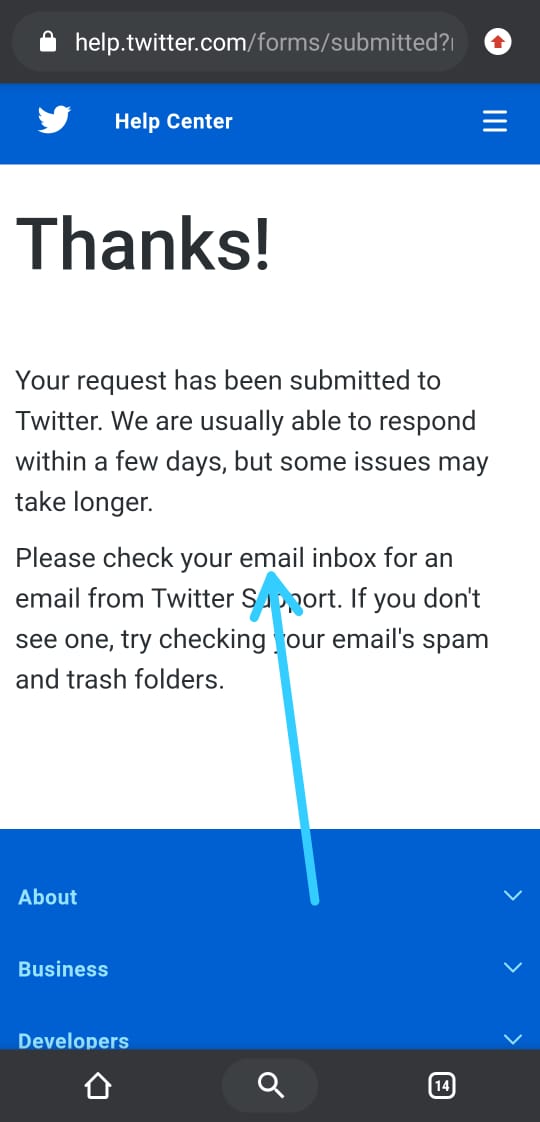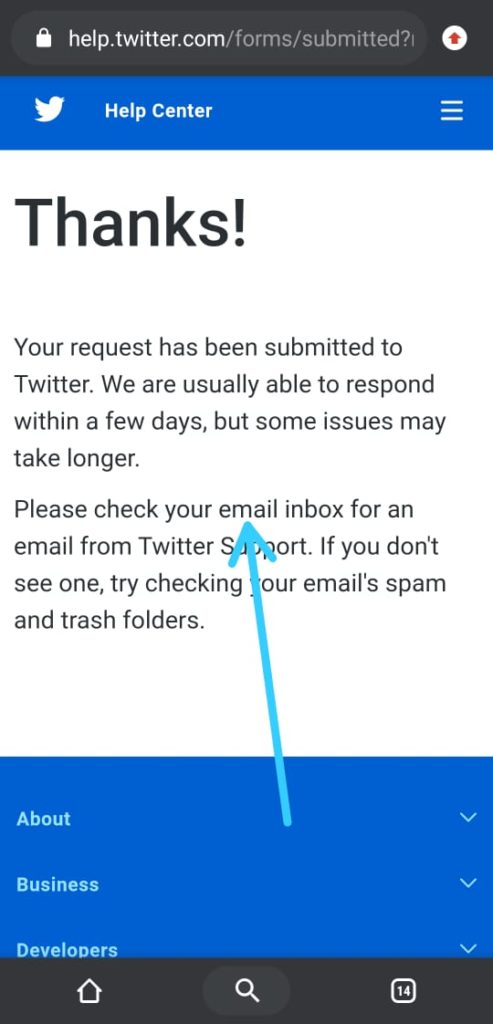 6) Here you go, as you can see in the photo given below that Twitter Support send me an email that We've unsuspended your account. I got this email within 1 hour, in your case, it may take some time.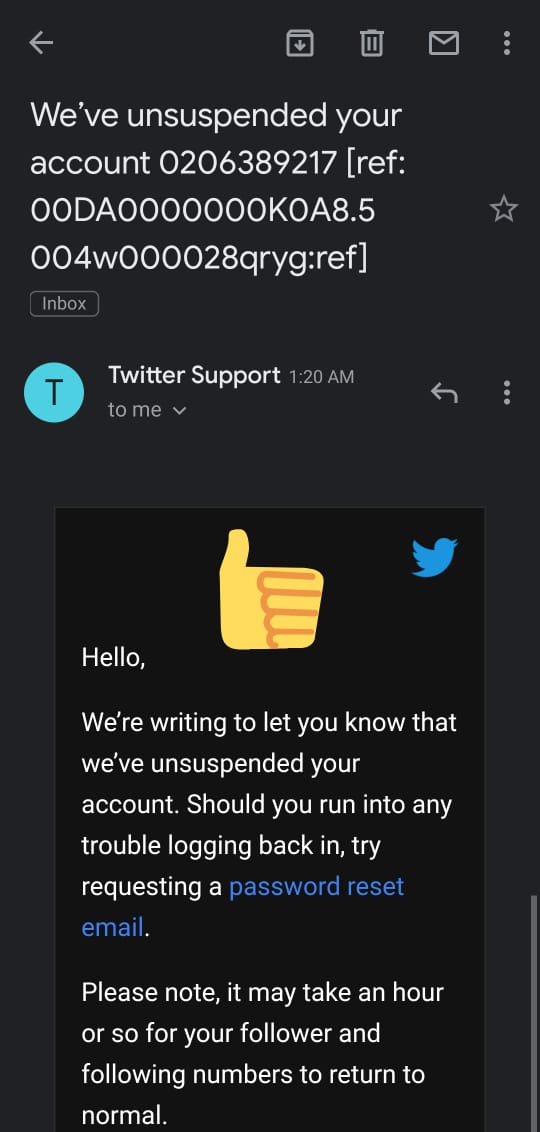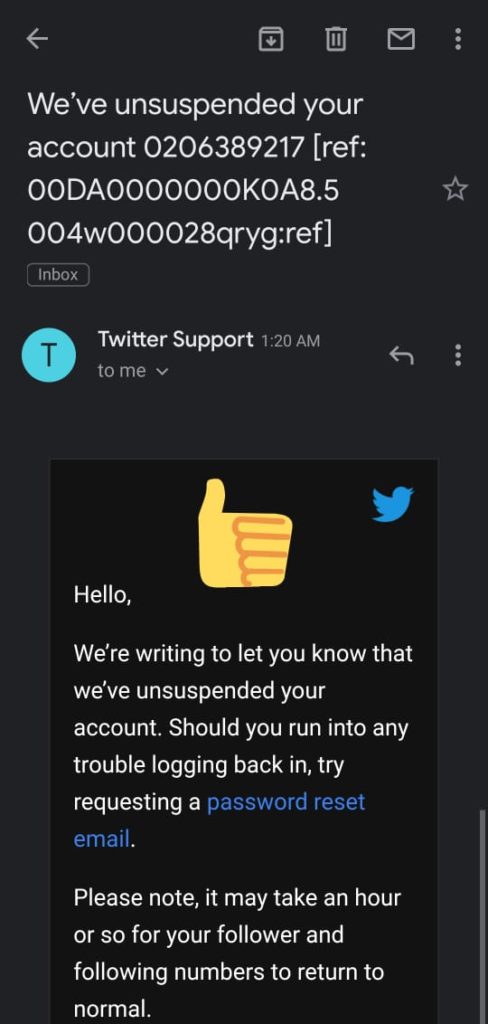 Also read:- HOW TO LOAD 4K IMAGES ON TWITTER ANDROID AND IOS: 8 STEP GUIDE
Why might your Twitter account be suspended?
There can be several reasons that caused the suspension of your Twitter account. According to Twitter some of the reasons are like:
Spam: In most cases, Twitter suspends the accounts because the suspended accounts are spammy, or just plain fake, and they introduce security risks for Twitter and all of its users. These types of accounts are against the Twitter Rules. On other hand sometimes a real person's account gets suspended by mistake. In that case, the person can appeal to the Twitter Team, & If your case is genuine then they will defiantly going to unsuspend your accounts.
Account security at risk: The account security risk means if twitter feels like your account has been hacked or compromised then in that case also suspend that account. As twitter makes sure that the account gets to the hands of the original owner then it will get unsuspended.
 Abusive Tweets or behavior: This is another reason that causes the Twitter account suspension, if Twitter sees an account that violating the rules & engaging in abusive behavior, like sending threats to others or impersonating other accounts, then in such cases the account may get suspended in temporary but in severe cases, it may suspend for permanently.
Frequently asked questions about Twitter account suspension
Can I get my suspended Twitter account back?
If your issue is genuine then yes, just follow this article but if you have done something totally wrong then no. As some accounts get permanently deleted then it's not possible to get them back.
How long do twitter accounts get suspended for?
"The duration of this enforcement action can range from 12 hours to 7 days, depending on the nature of the violation," according to the support page. If it gets permanently suspended then duration is forever.
Do you lose followers when your Twitter account is suspended?
No, you don't as you can see in our article, the email of Twitter is saying that "It may take an hour or so for your follower and following numbers to return to normal." So nothing to worry about.
What happens to permanently suspended Twitter accounts?
According to Twitter when it permanently suspends an account then it will notify the user about the abuse violations. The referenced account has been permanently deleted for repeating violations of Twitter Rules.
This is all on the article of  How to Recover a Suspended Twitter Account. I hope it helps you to reactivate your Twitter account. Do tell us in the comment section that did your account get restored or not. That's all from my side, thanks for reading.