In this article, you'll get How to Put Secret Message Link in Facebook Profile Tutorial, just follow the step-by-step guide given below.
When you put Secret Message Link in your Facebook Profile then it allows your friends to send you messages anonymously. It's fun to receive mysterious messages from your friends & you don't know which one of your friends send this to you. So let's see how you can add Secret Message Link to your Facebook Profile.
Also Read:- Simple Trick to view someone Facebook Story without them knowing
How to Put Secret Message Link On Facebook Profile
1) In the first step open the secretm.me website your web browser & on the homepage, enter your name in the box.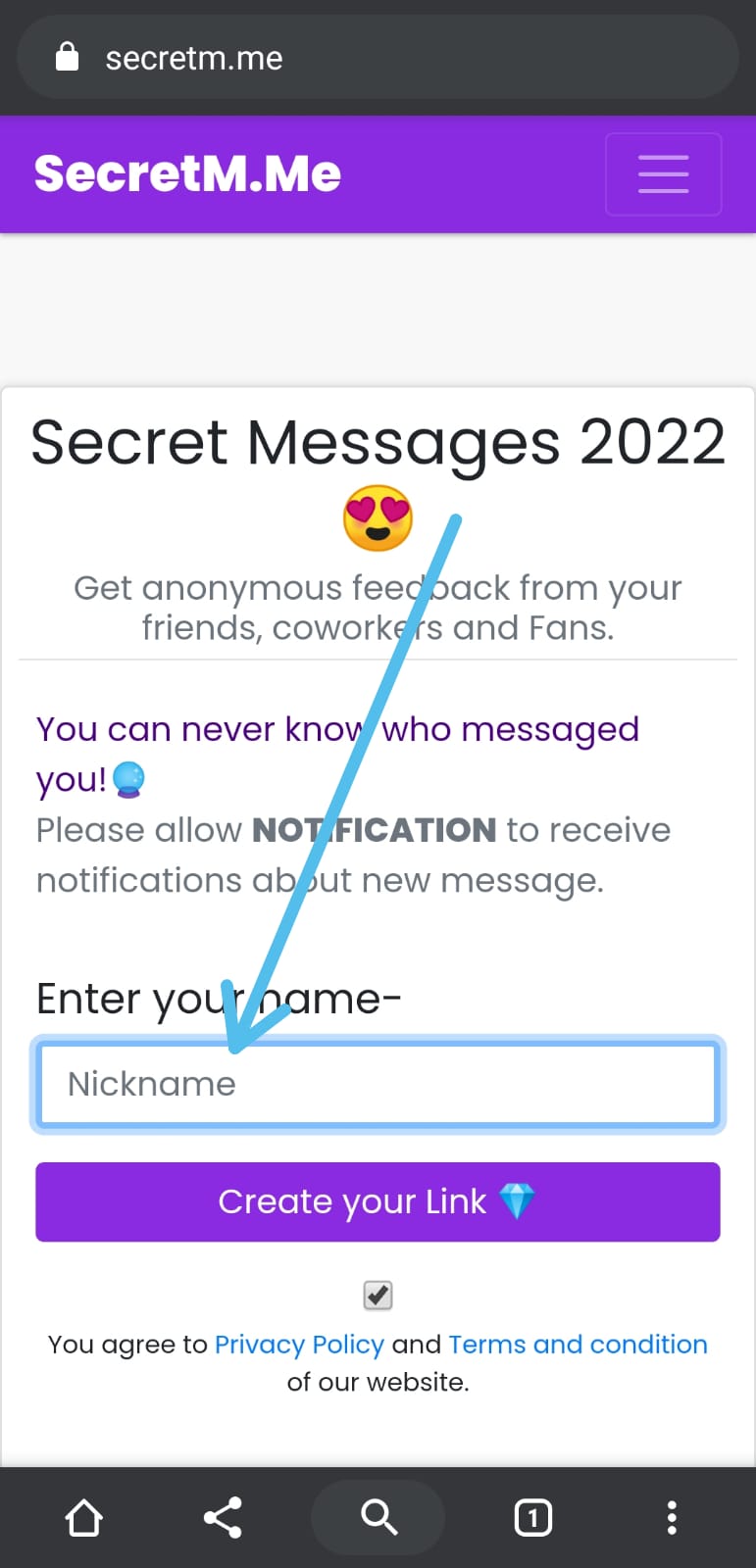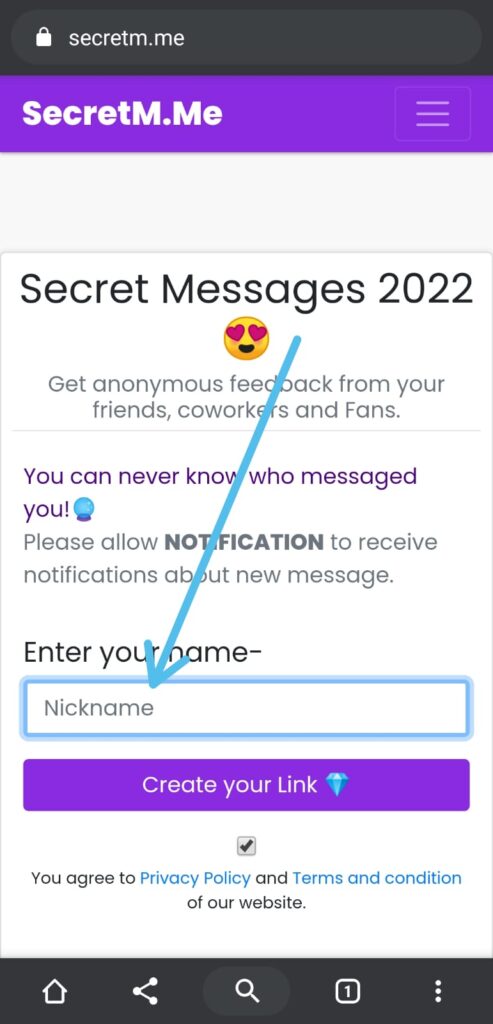 2) After entering your name, tap on the "Create Your Link" button below your name.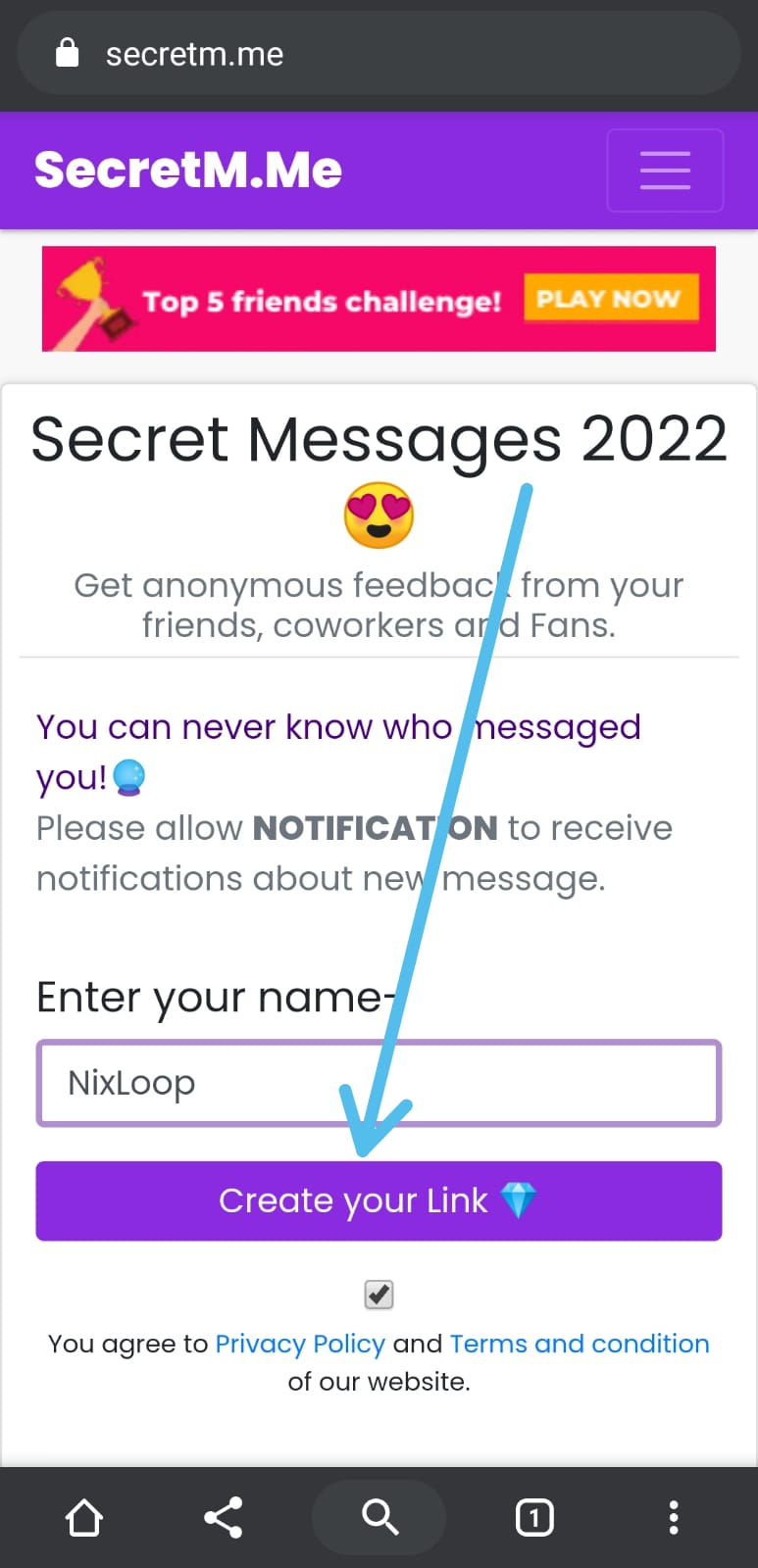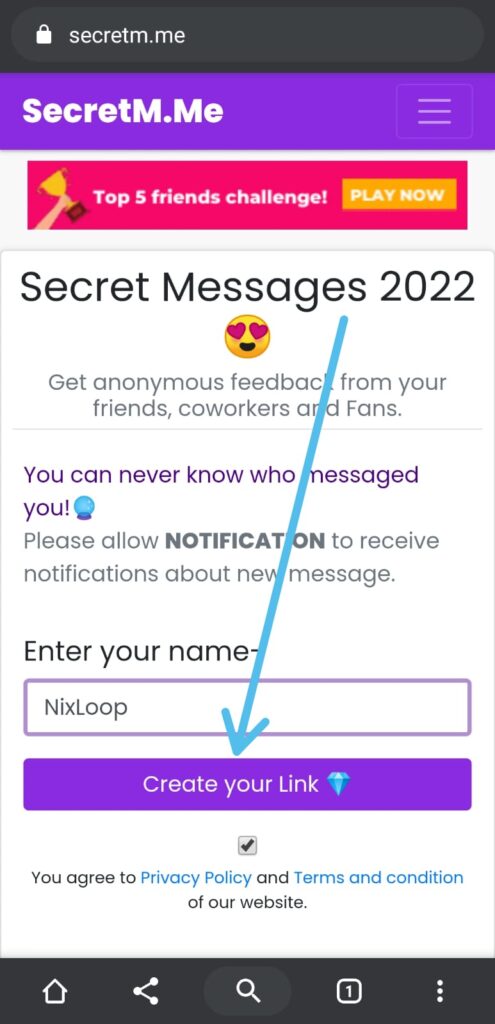 3) At the top of the page, you'll see your "User ID & Pin". Just note it down somewhere or simply take the screenshot of this page, you'll need these details to access your secret messages. On the same page, you'll see a link at the bottom, tap on the "Click to Copy" button to copy this link.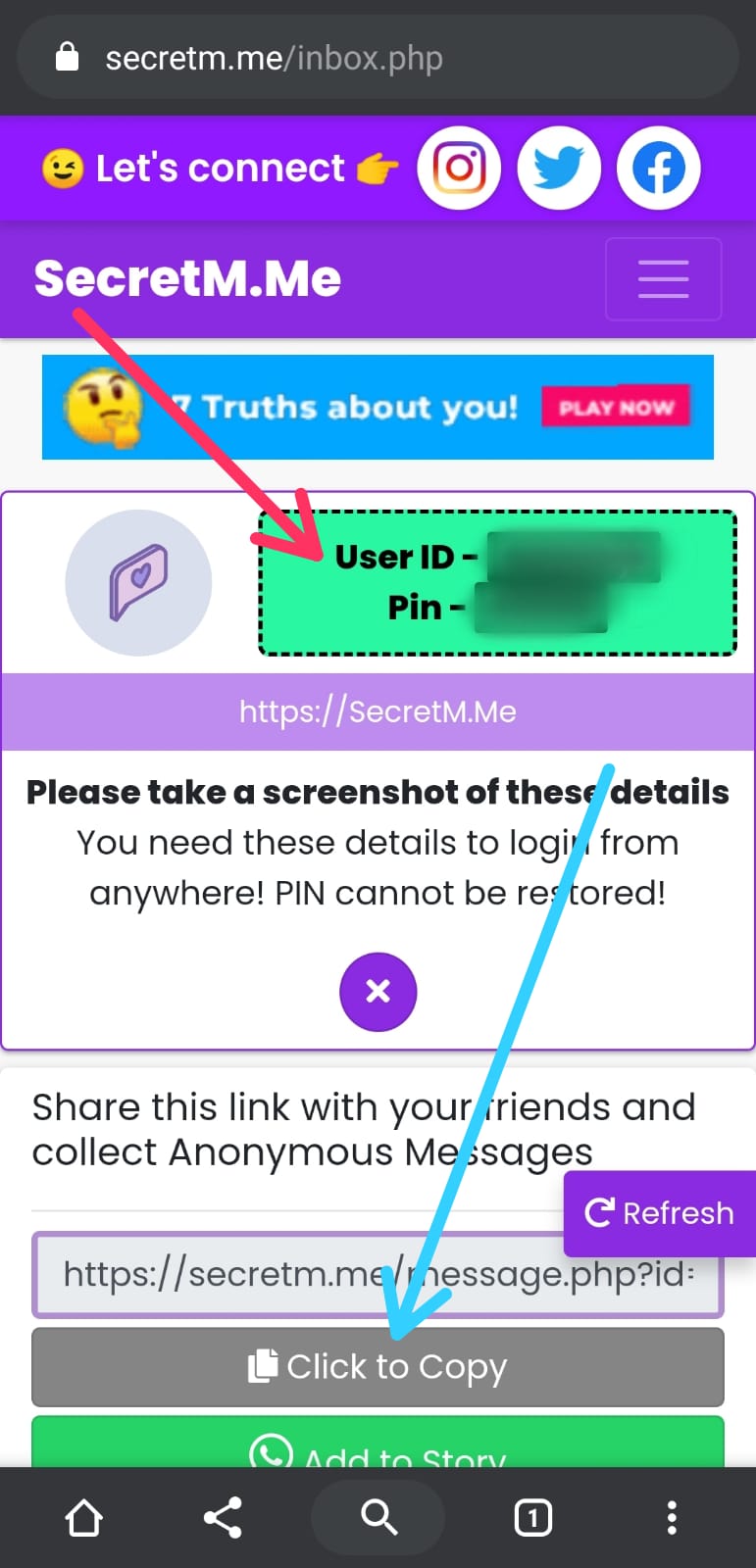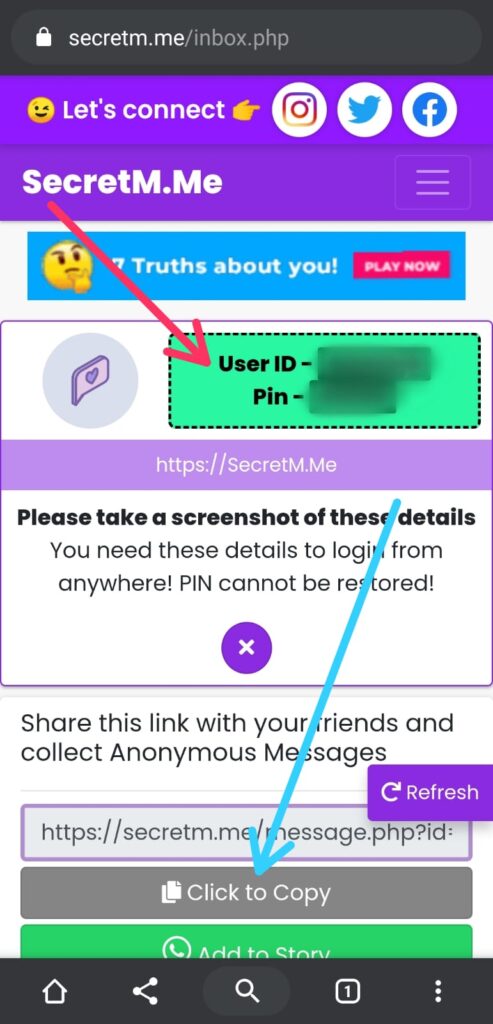 4) In the next step, open the Facebook app & as the app opens up, tap on the Hamburger icon(☰) at the top right side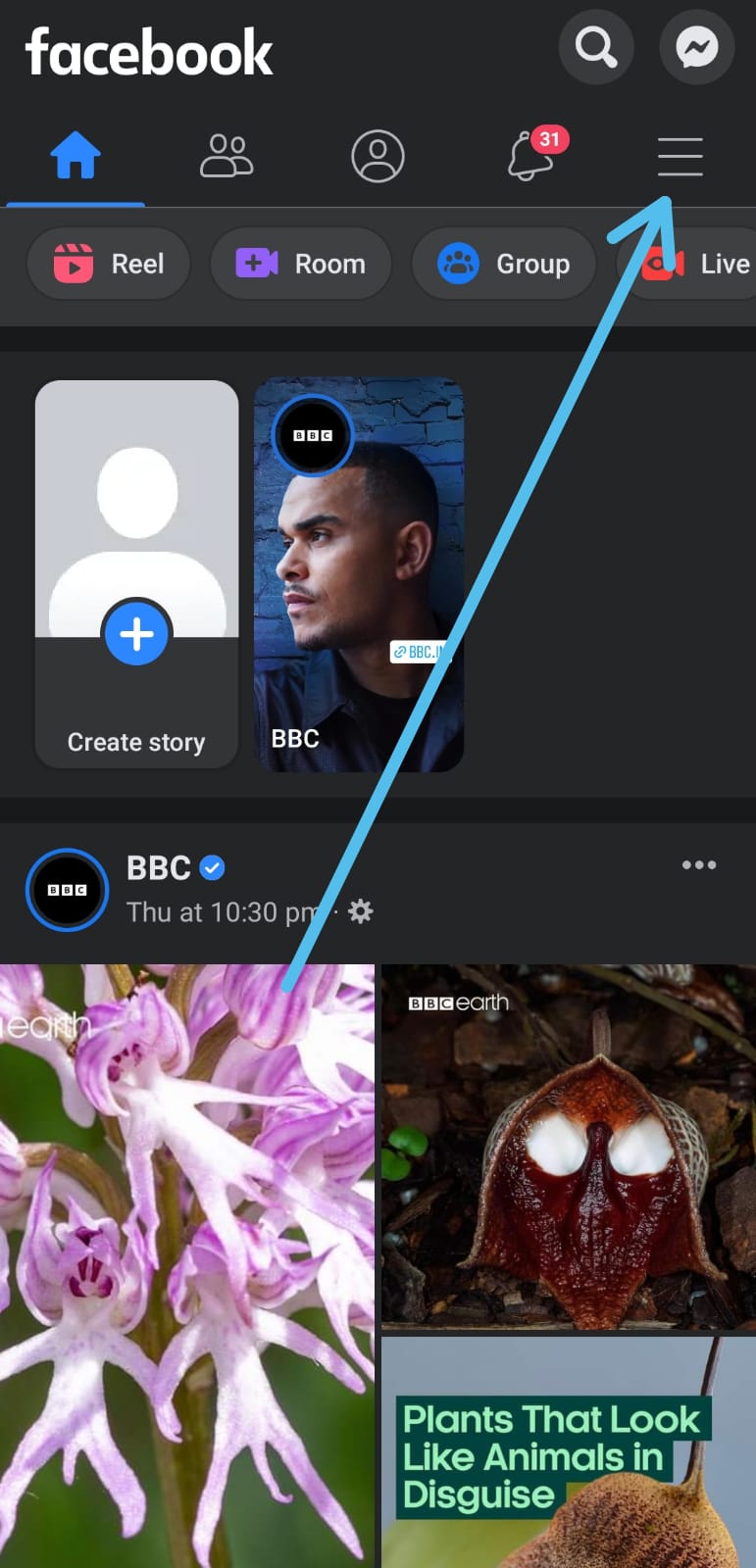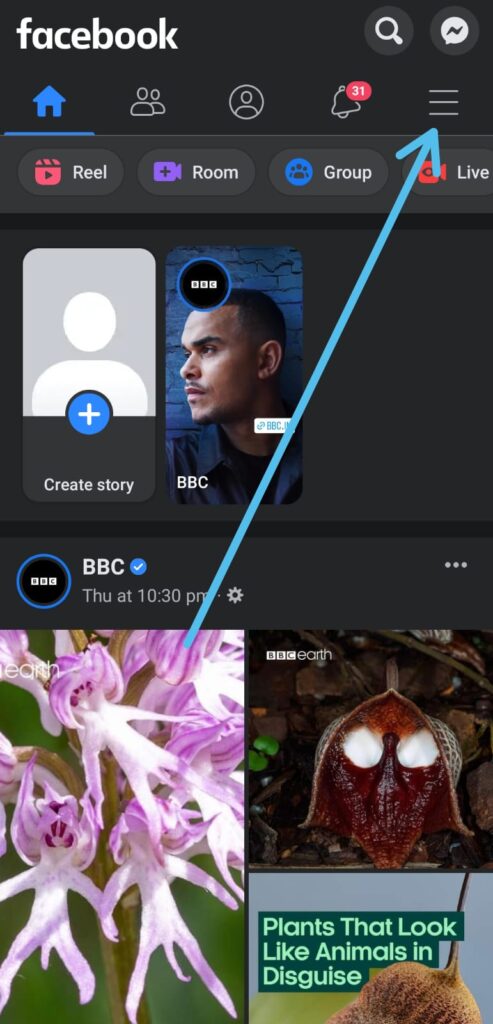 5) Next, tap on your profile option at the top.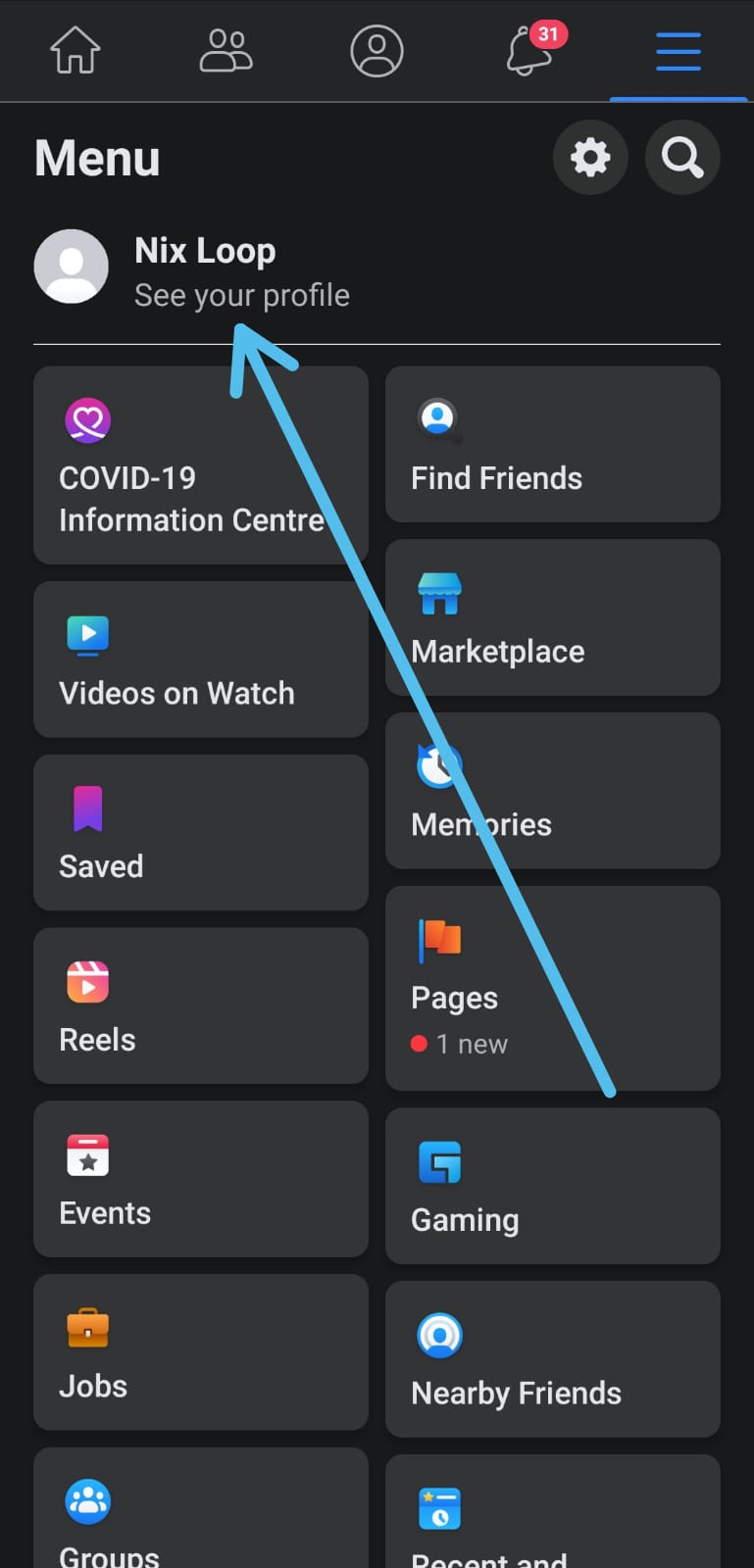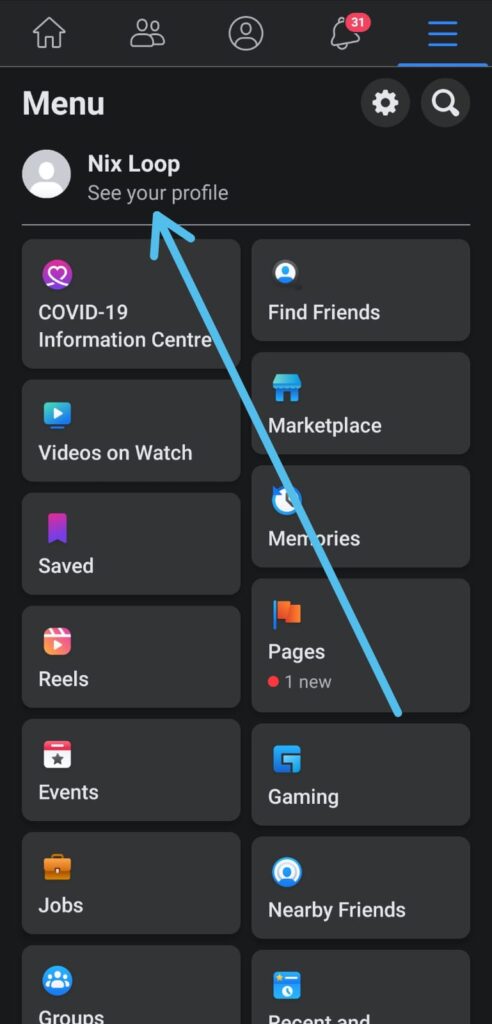 6) In your profile, tap on the "Edit Public Details" option.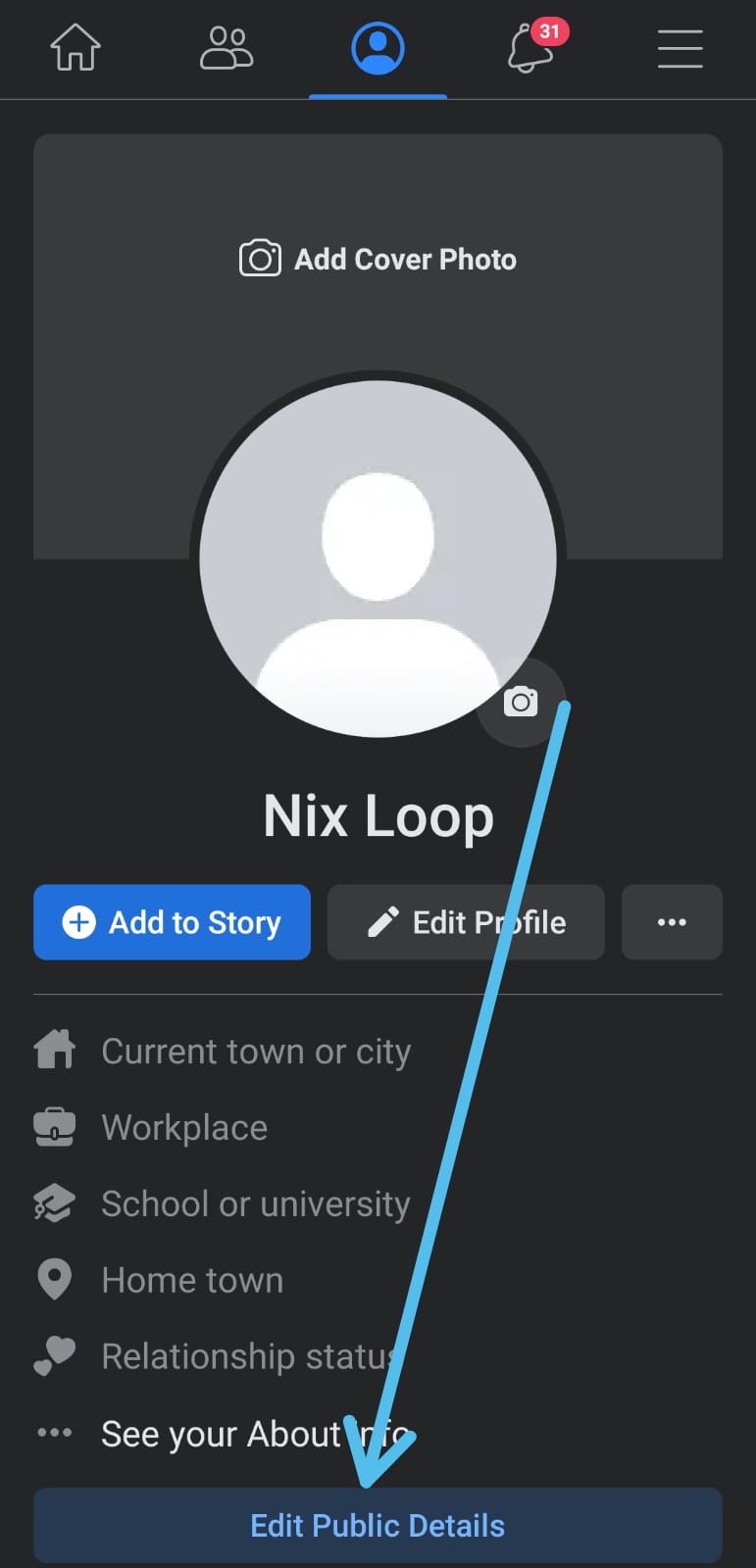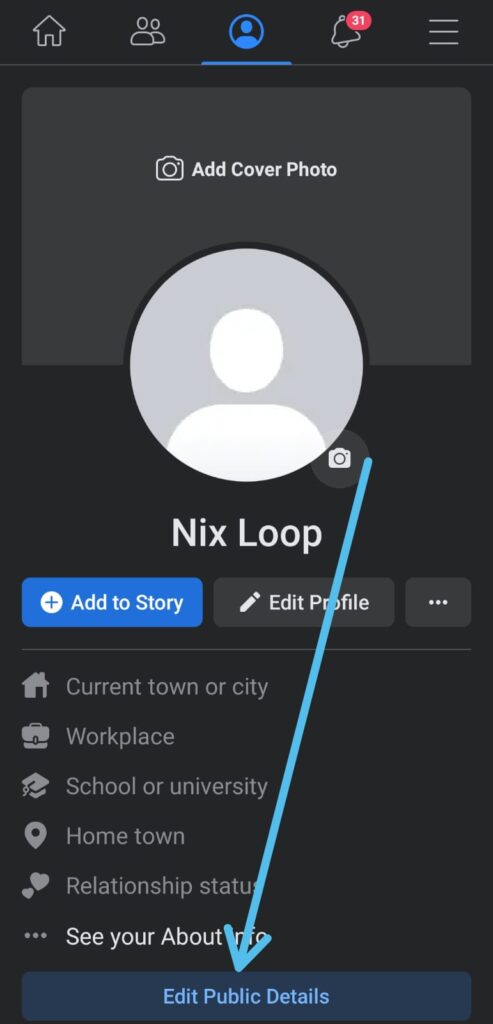 7) Now scroll down & tap on Add button next to Links.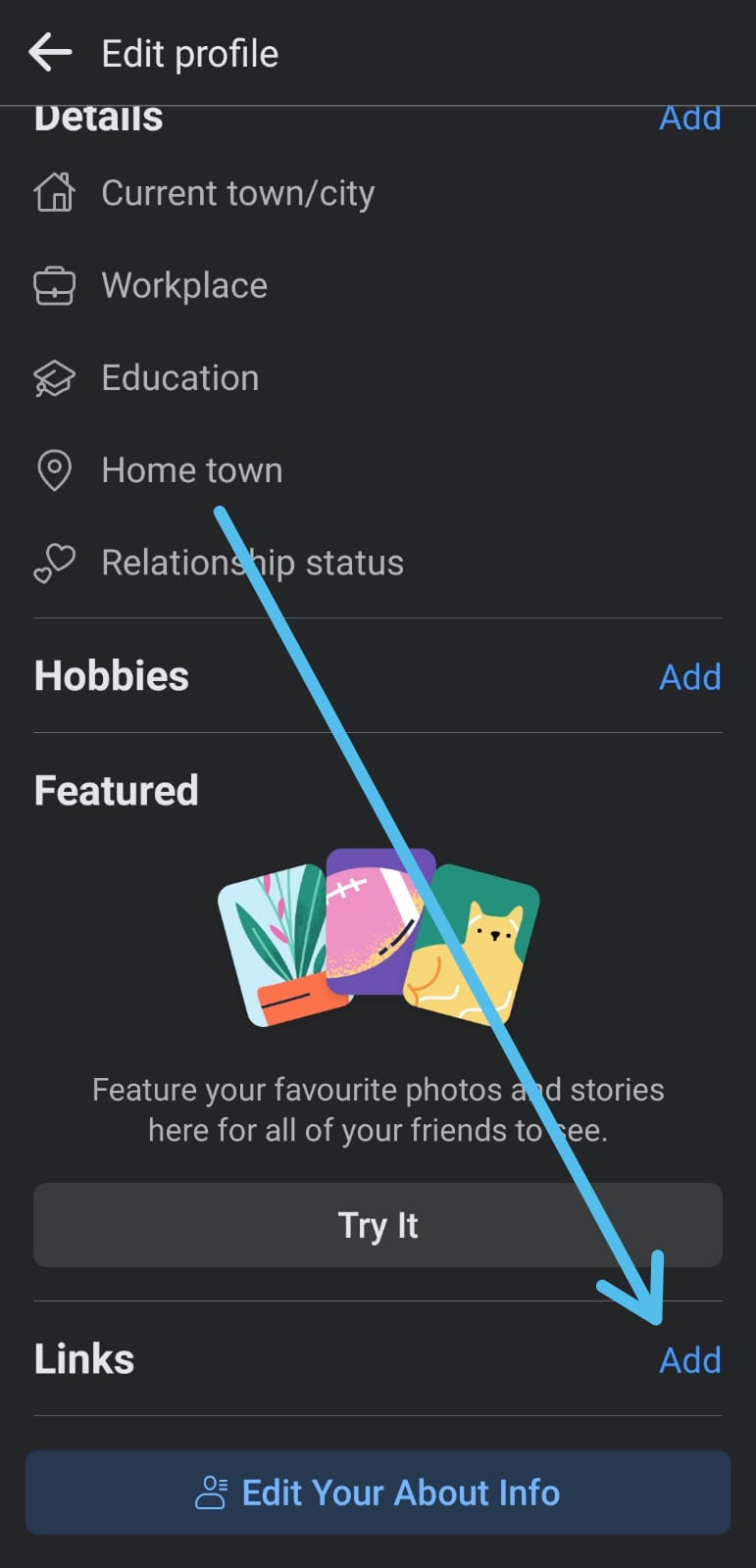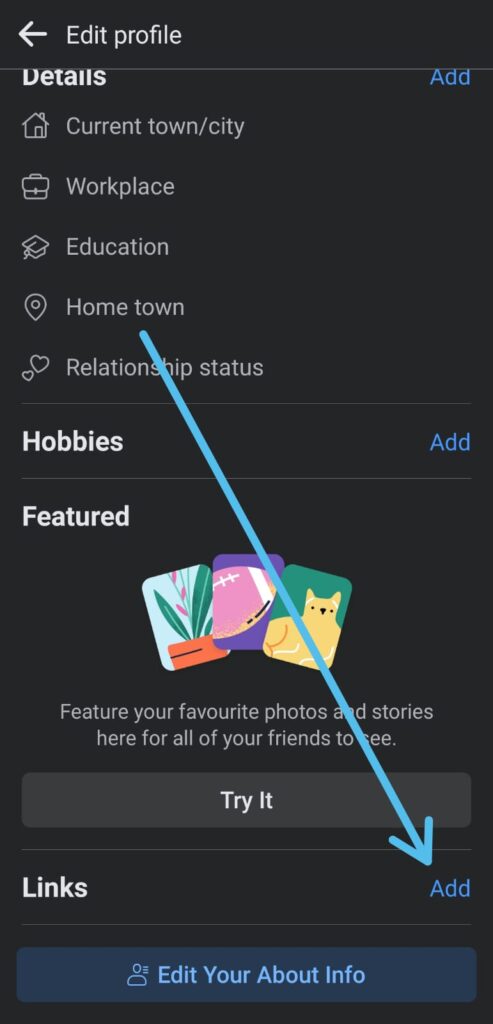 8) After that tap on "Add Website" in the website's section.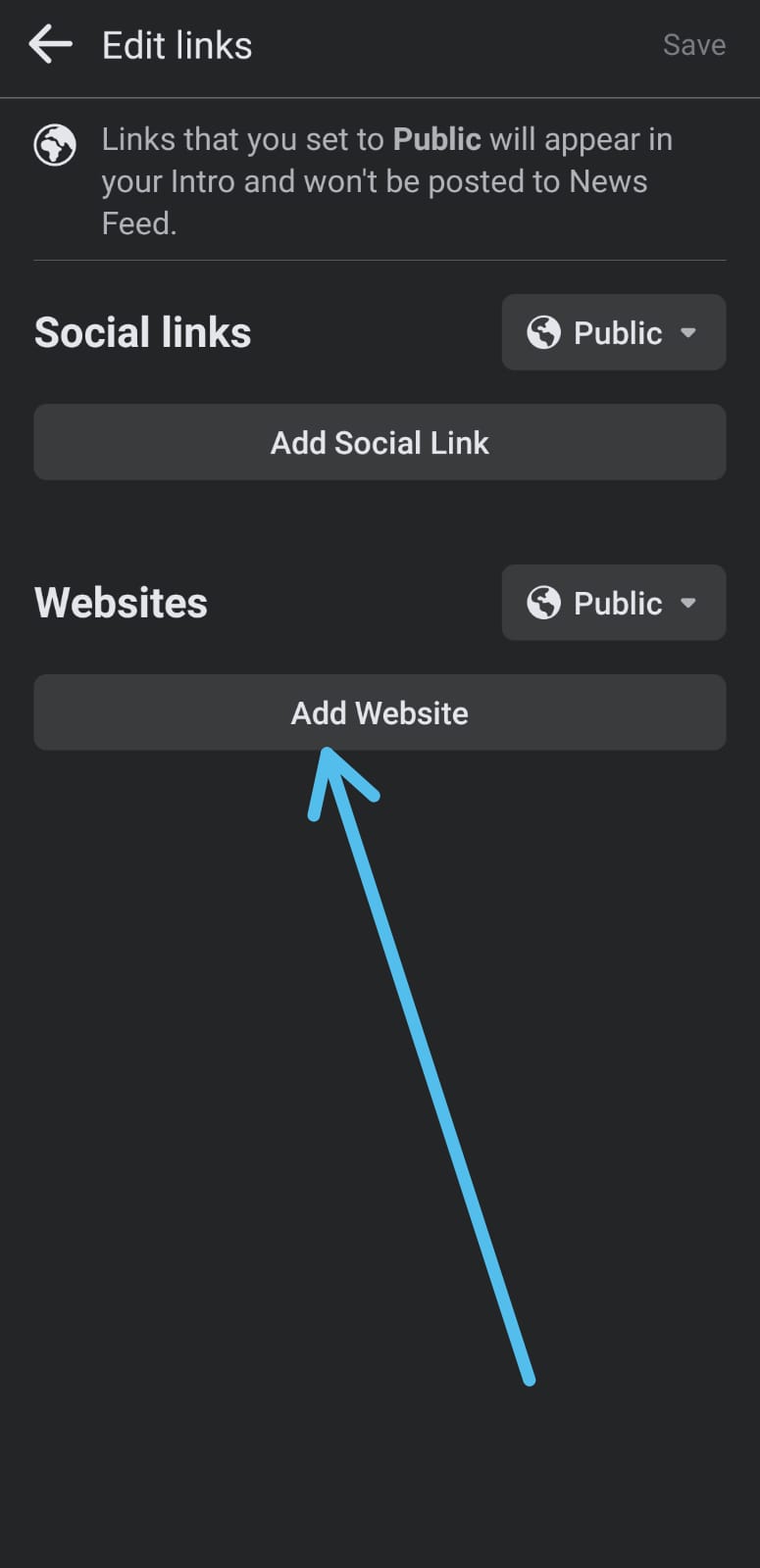 9) In the last step, simply paste the link that you have copied from the "secretm.me" website & tap on the Save button at the top right corner.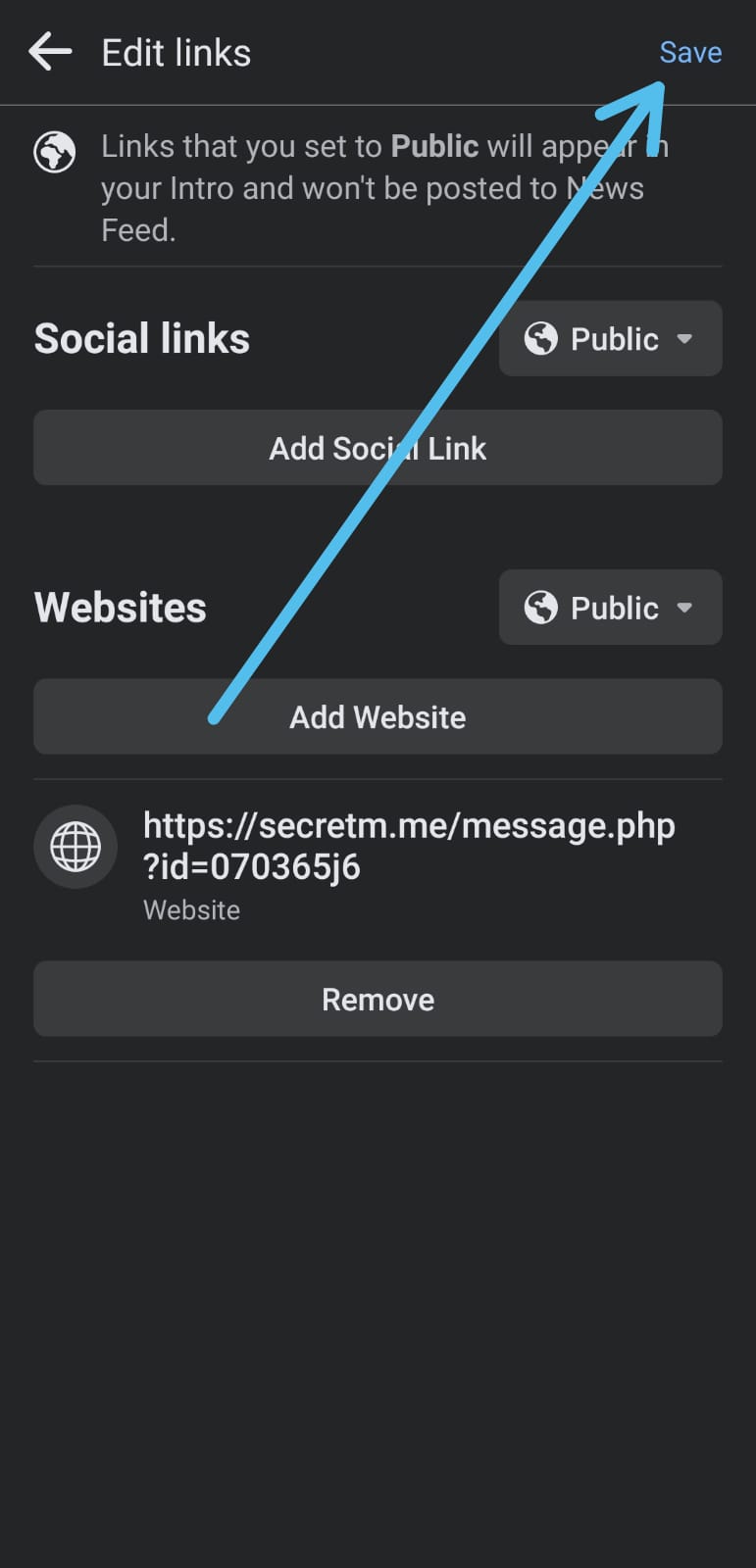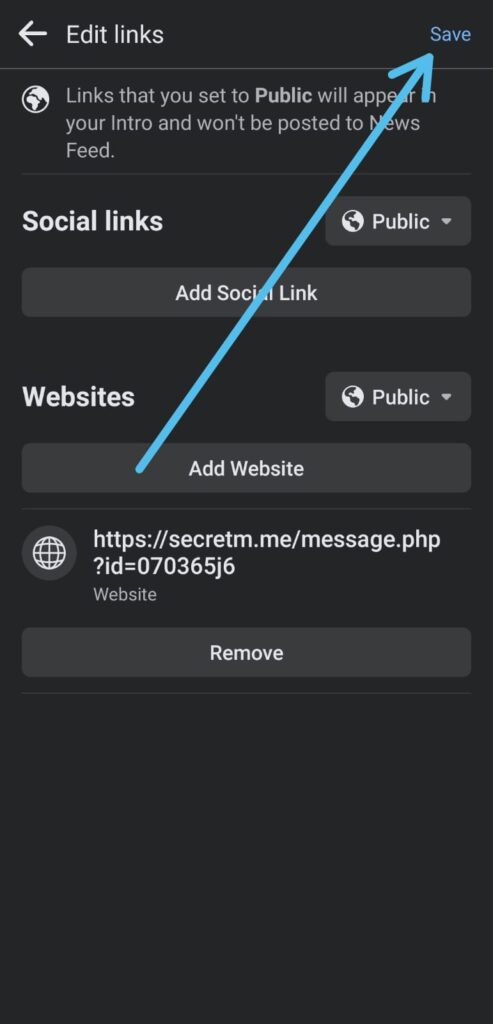 Wrap up: Put Secret Message Link in Facebook Profile
This is all on the topic of How to Put Secret Message Link in Facebook Profile Tutorial. Now anyone can see the secret message link on your Facebook profile & as they tap on it, they will be able to send you a Secret message. You can read those messages on the "secretm.me" website, Using the login ID and PIN whose screenshot you took. I hope it helps you.
If you got any issues then feel free to ask in the comment section or our Twitter page.
For more tips & tricks related to Facebook, do consider following us on Twitter –NixLoop to get Notified of our future updates.
Related to Facebook:-