In the DigiLocker app, the Issued documents are E-Document that have been issued by the government agencies to you by the original source. These documents are stored as URLs in the issued documents section in DigiLocker app. So in this article with 5 Steps, you will learn that How to Issue Documents in DigiLocker in mobile.
If you don't know how to use & set up a new account in DigiLocker then follow this article, HOW TO USE DIGILOCKER IN MOBILE: 14 STEPS
How to Issue Documents in DigiLocker in mobile
1) In the first step open the DigiLocker in your device & click on the Browse option on the bottom right side.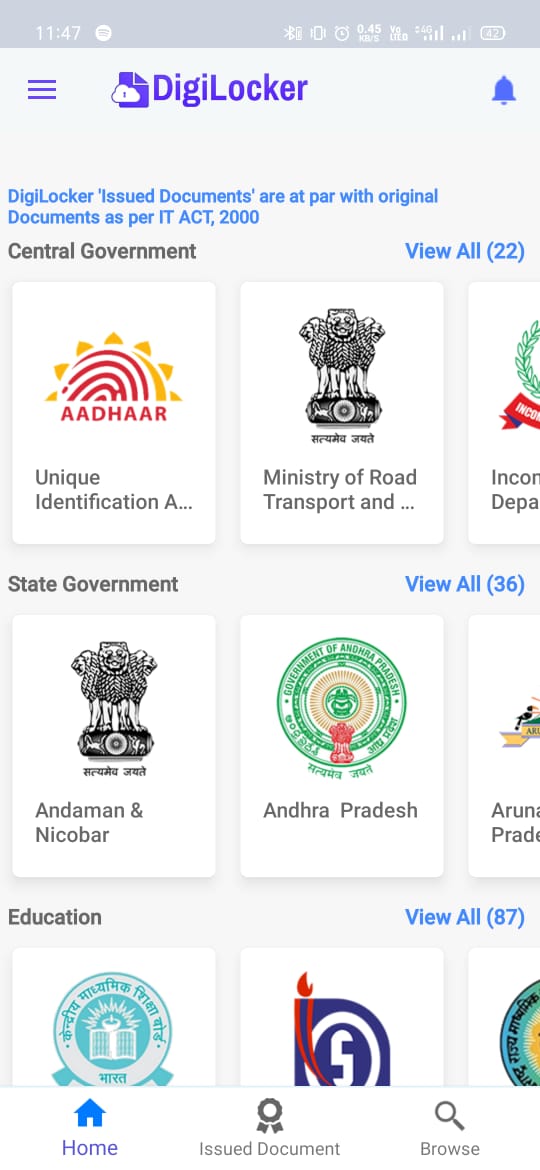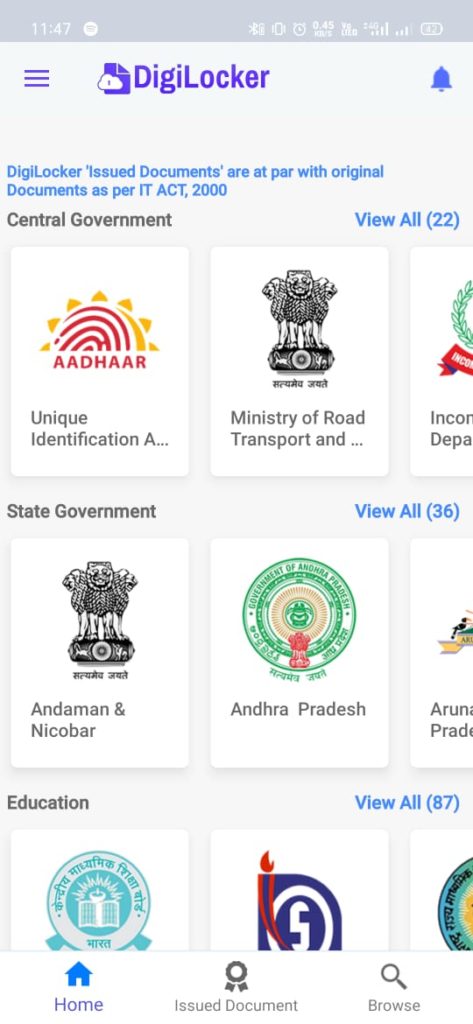 2) Now select the Department of document that you want, as we want the certificate from the CBSE board so click on that.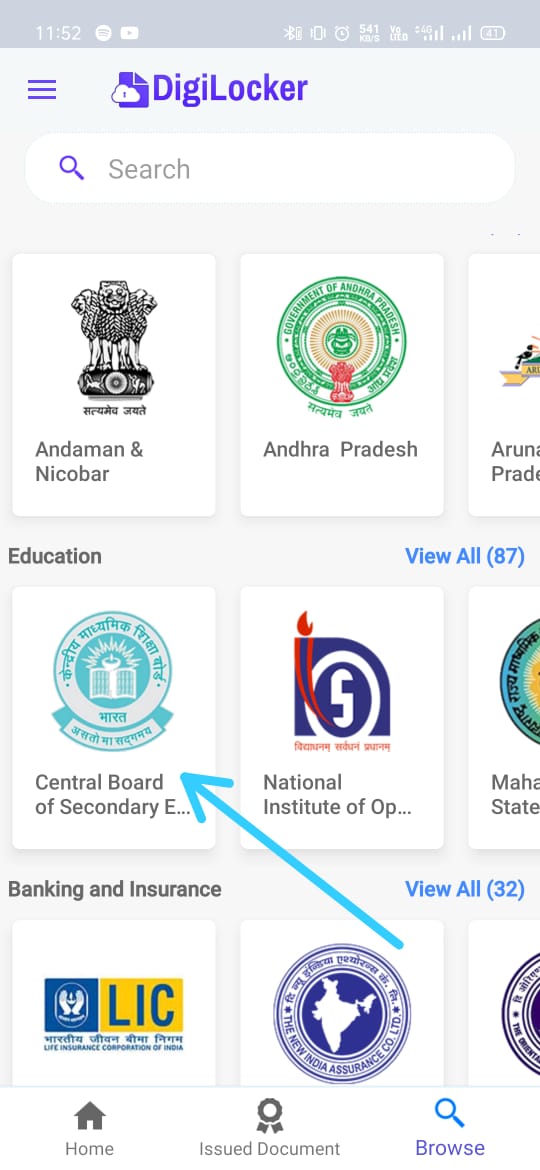 3) Select which document you want from them, as we want a Class X mark sheet.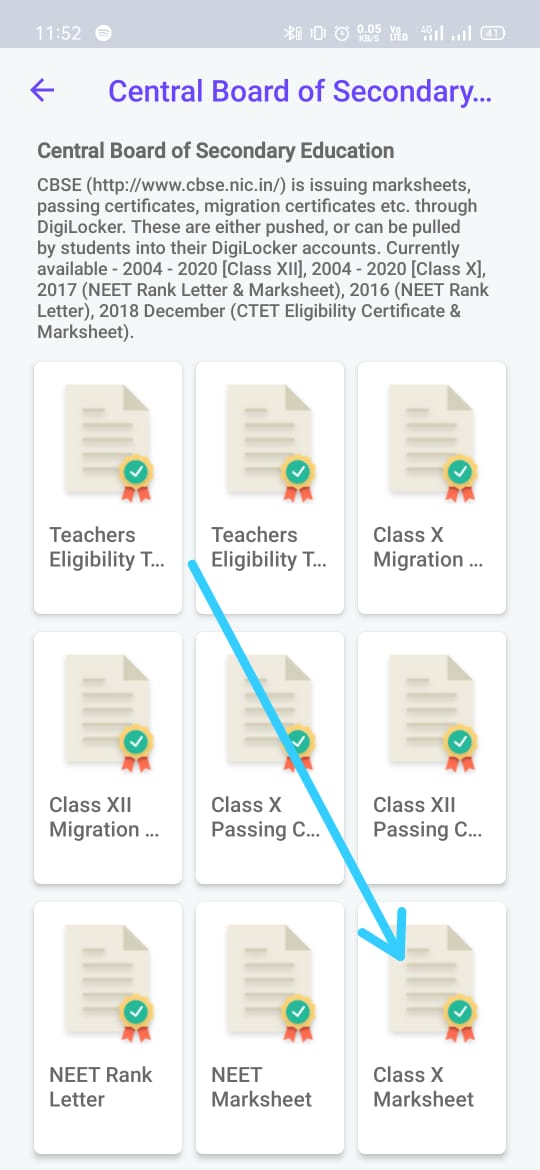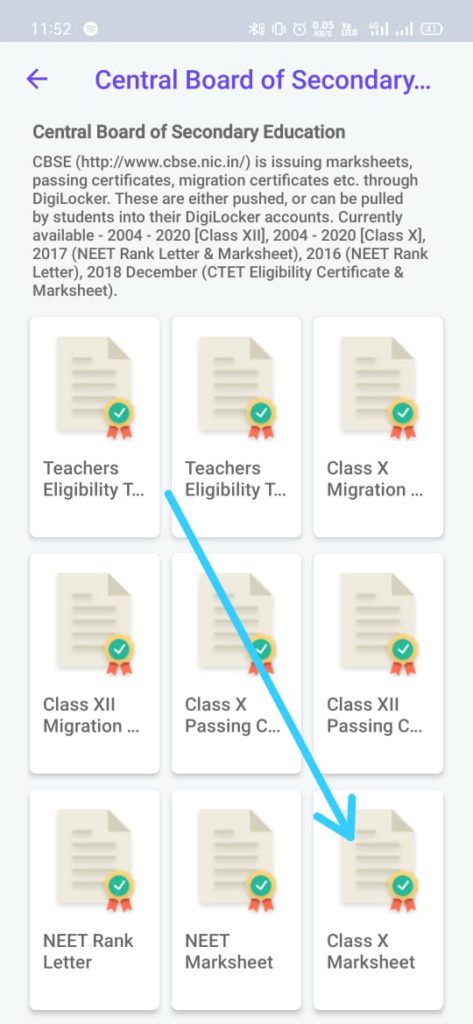 4) Now put the required information for that document as here the DigiLocker wants the passing year & Roll number, so after putting your details click on the Get Document & your document will get issued in DigiLocker.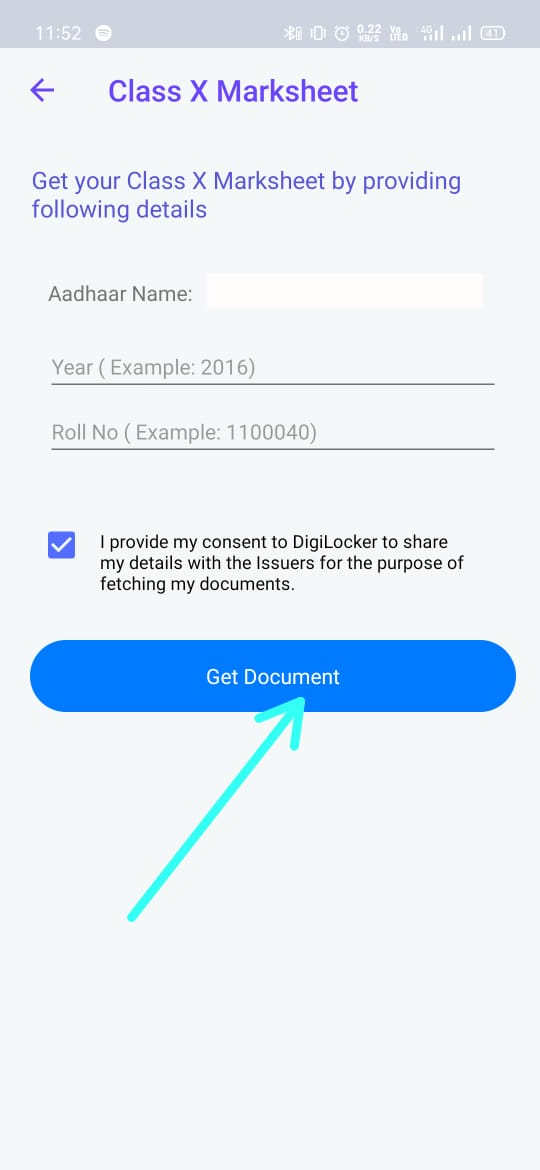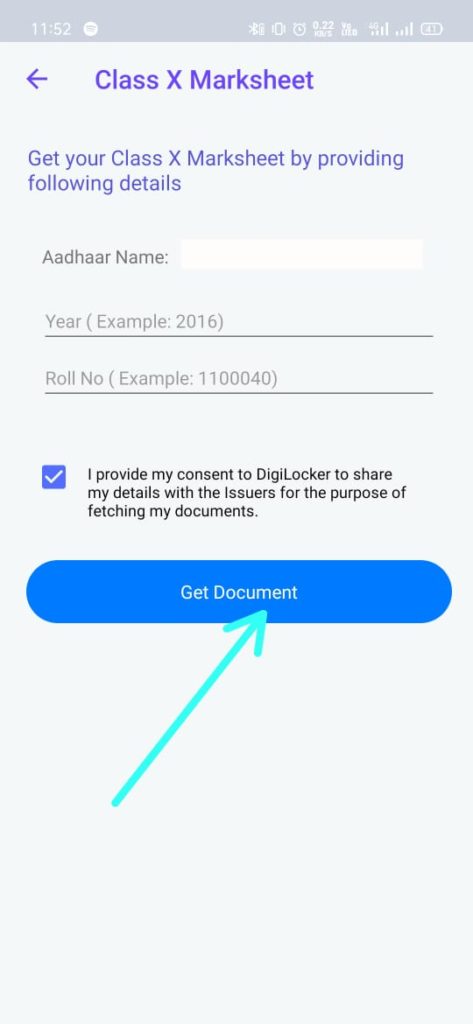 5) Now click on the Issued Document option on the bottom center in the DigiLocker app &  the list of Issued Document will appear on your screen.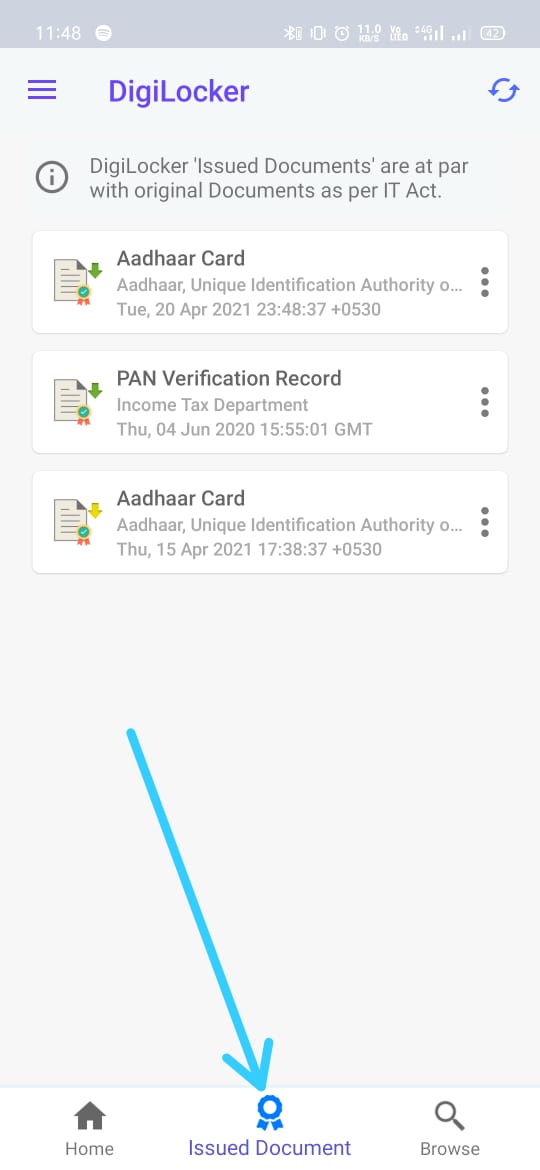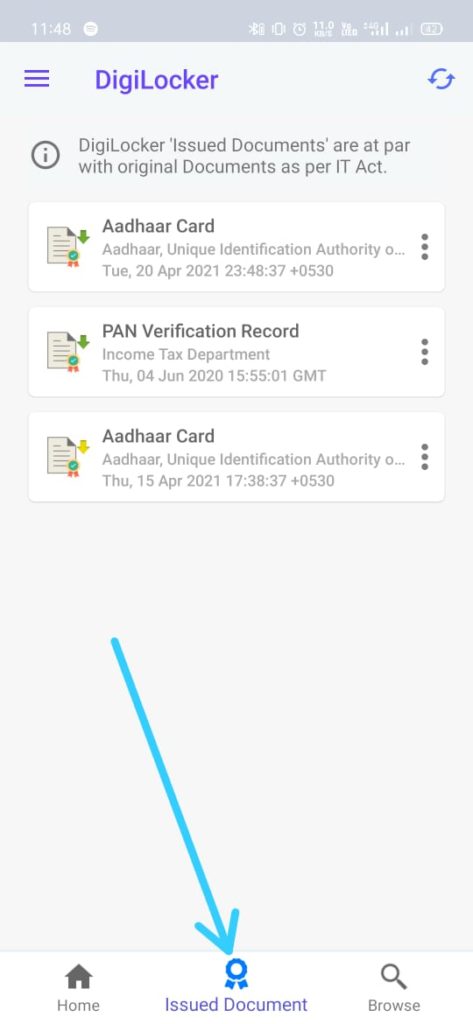 Are DigiLocker documents valid?
There are two types of documents in the DigiLocker. The first one is issued documents & the second is the uploaded documents.
The issued documents are issued by the government agency so they are valid to use at the point where DigiLocker is accepted.
On the other hand, the uploaded documents are those E-Document uploaded directly by the DigiLocker user. so the user can upload any type of document for their convenience but uploaded documents will not be count as valid documents.
Closing Remarks
So, that's it from my side in the post How to Issue Documents in DigiLocker in mobile. I hope it helped you if not then do tell us in the comment section I'll try to solve your issue in another article.