In this article, you'll get to know How to Hide Last Seen on WhatsApp. Just follow the simple steps given in this article.
Last Seen feature of WhatsApp tells you the last time your contacts used WhatsApp. Through the WhatsApp privacy settings, you have the option to control who can see your last seen.
Point:- Please note you can't hide your online.
There are a few reasons why you might not be able to see a contact's last seen:
They might have set their privacy settings to hide this information.
You might have set your privacy settings to not share your last seen. If you don't share your last seen, you can't see other contacts' last seen.
You might have been blocked.
So now let's see how you can hide your last seen on WhatsApp so that no one will be able to know that when the last time, you were using your WhatsApp.
Also Read:- How to use WhatsApp Fingerprint lock on Android
How to Hide Last Seen on WhatsApp
1) In the first step open your WhatsApp on your phone.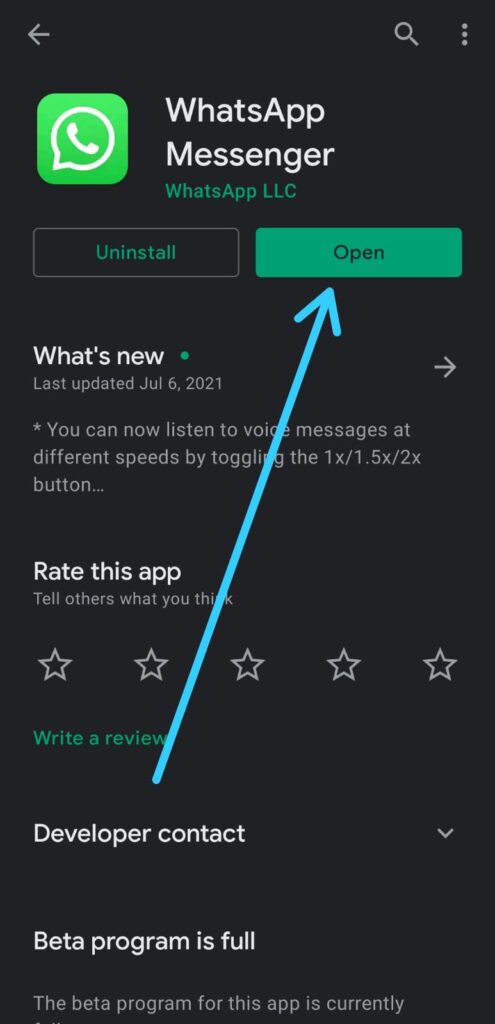 2) Now tap on the 3 dots at the top right corner & open the Settings.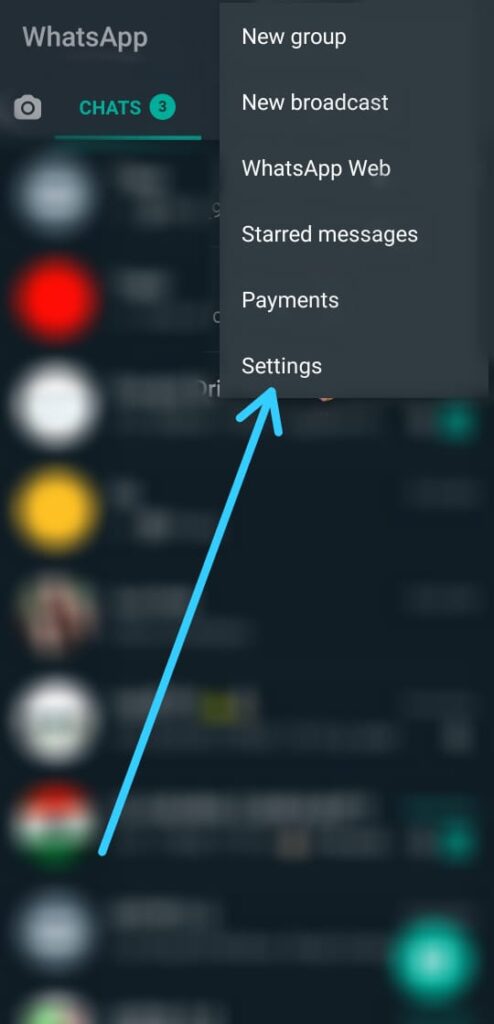 3) In the settings, tap on the Account option.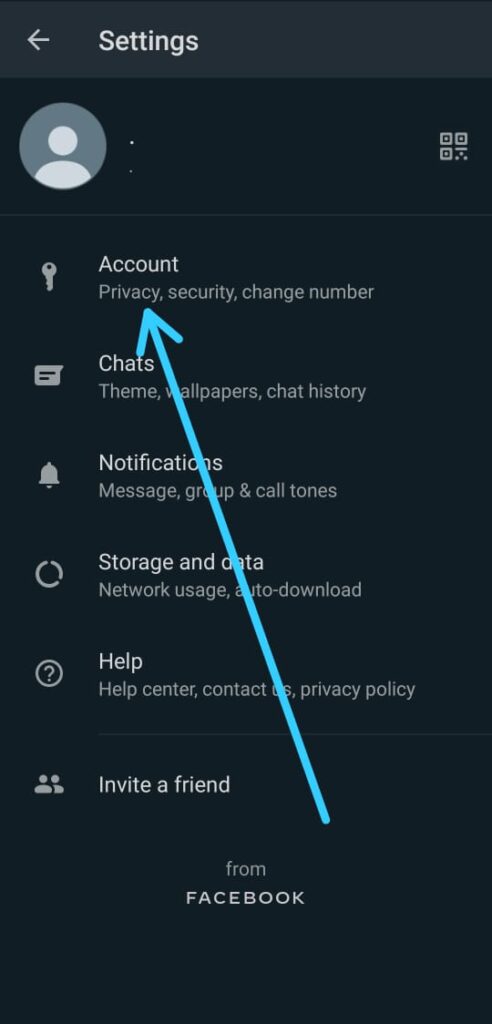 4) After that open the Privacy settings.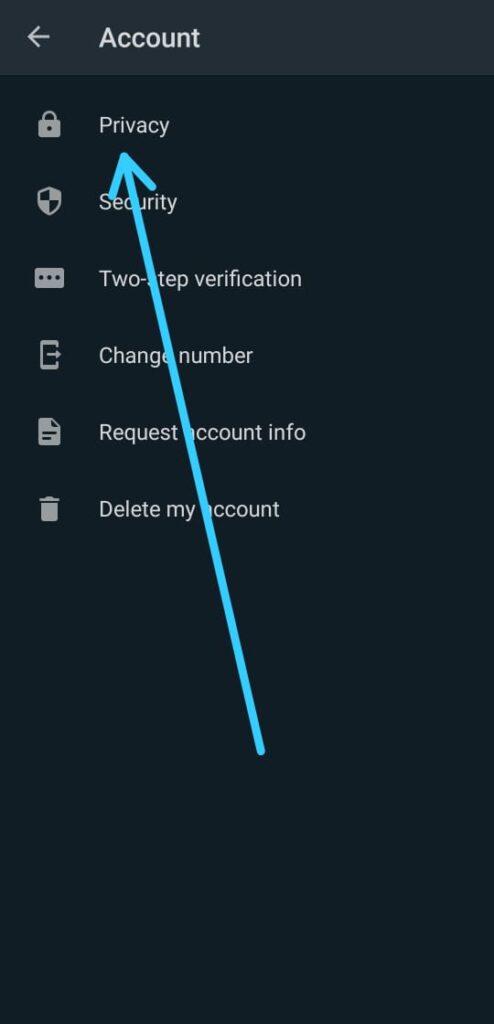 5) At the top of the page you'll get the last seen option. Tap on it.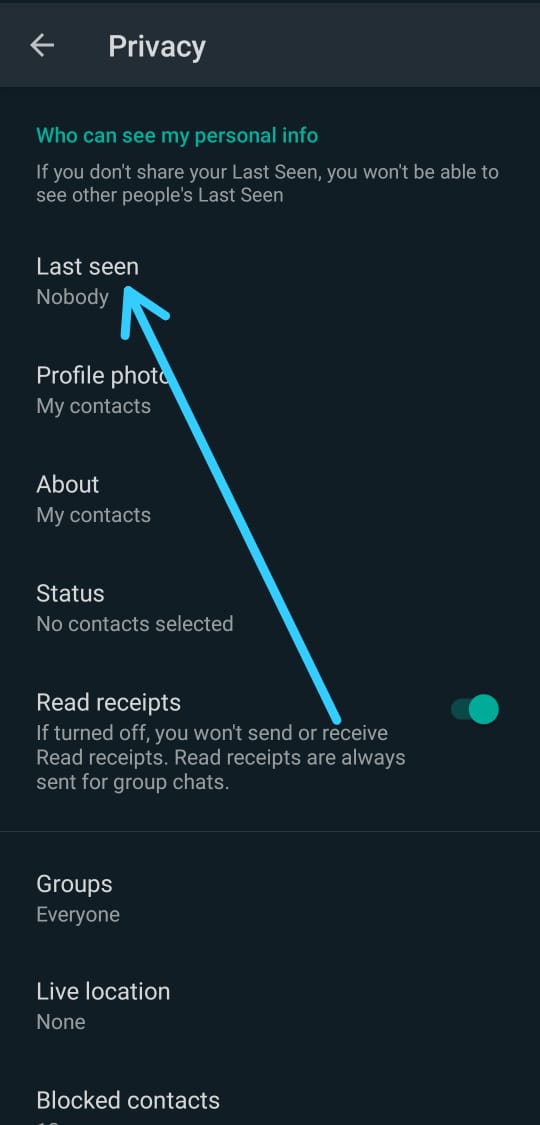 6) Now select the Nobody option here & after that nobody will be able to view your Last Seen on WhatsApp.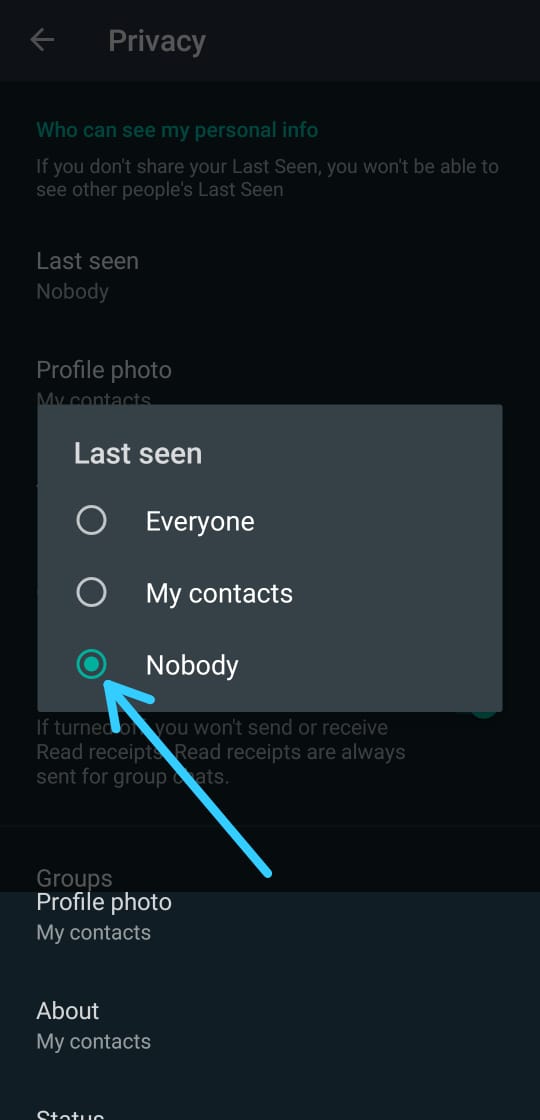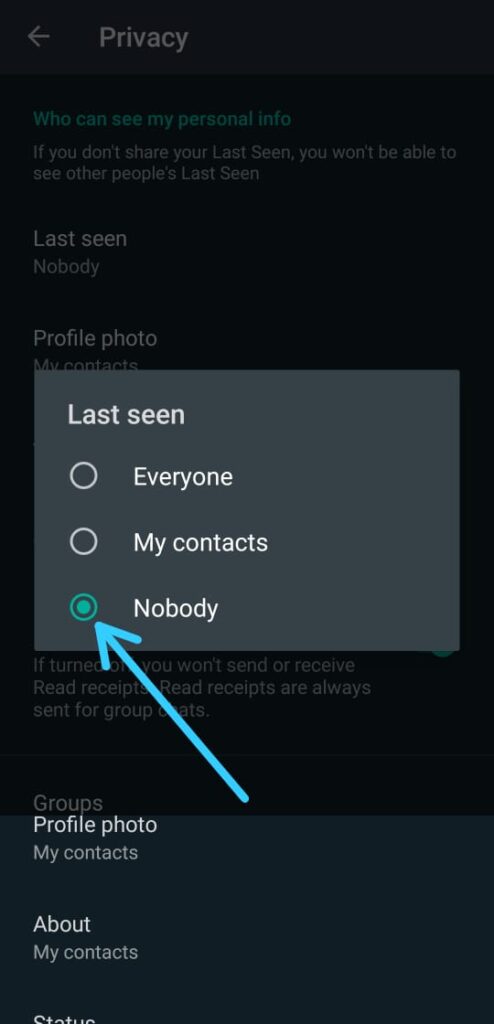 Also Read:-  How to check which chat is using most of your WhatsApp storage space
Wrap up
I hope it helps you. If yes then for more tips & tricks related to Whatsapp, do consider joining our Telegram Channel –NixLoop to get Notify on our future updates.