If you are looking for How to get rid of the black theme on Google Chrome. Then follow the simple steps given in this article.
In case you just turned on the dark mode on Chrome on PC by mistake & now you want to revert back to light mode then you just reach at the best tutorial. So without further ado let's get started!
Also Read:- What is a Google Chromebook | Pros and Cons of Chromebook
How to turn off dark mode in chrome pc
1) In the first step open google chrome on your pc & search for something on it.
2) When you get the result then, click on the settings icon at the top right side(besides your profile icon).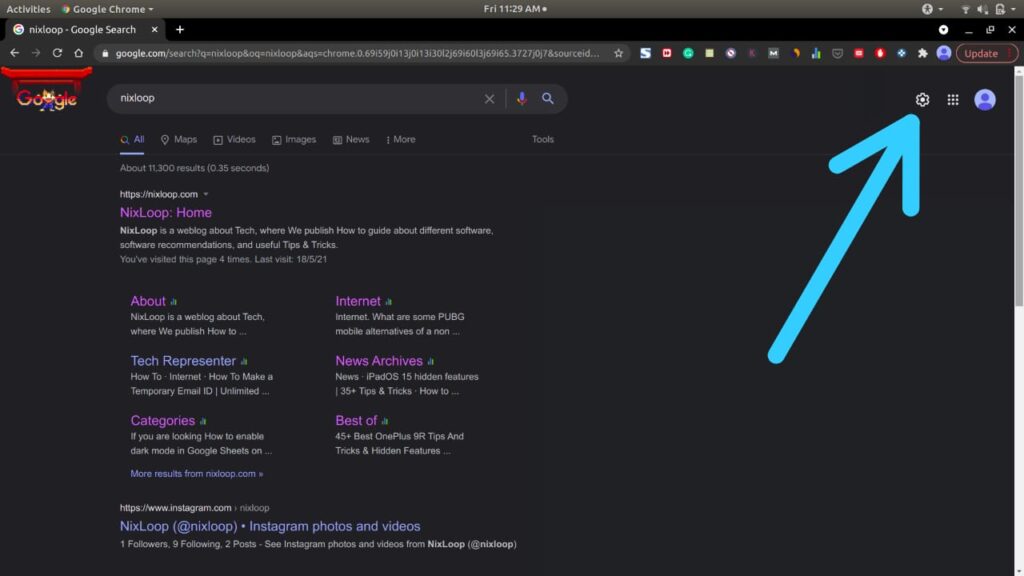 3) In the settings the last option you got is "Dark theme: On", Just click on it.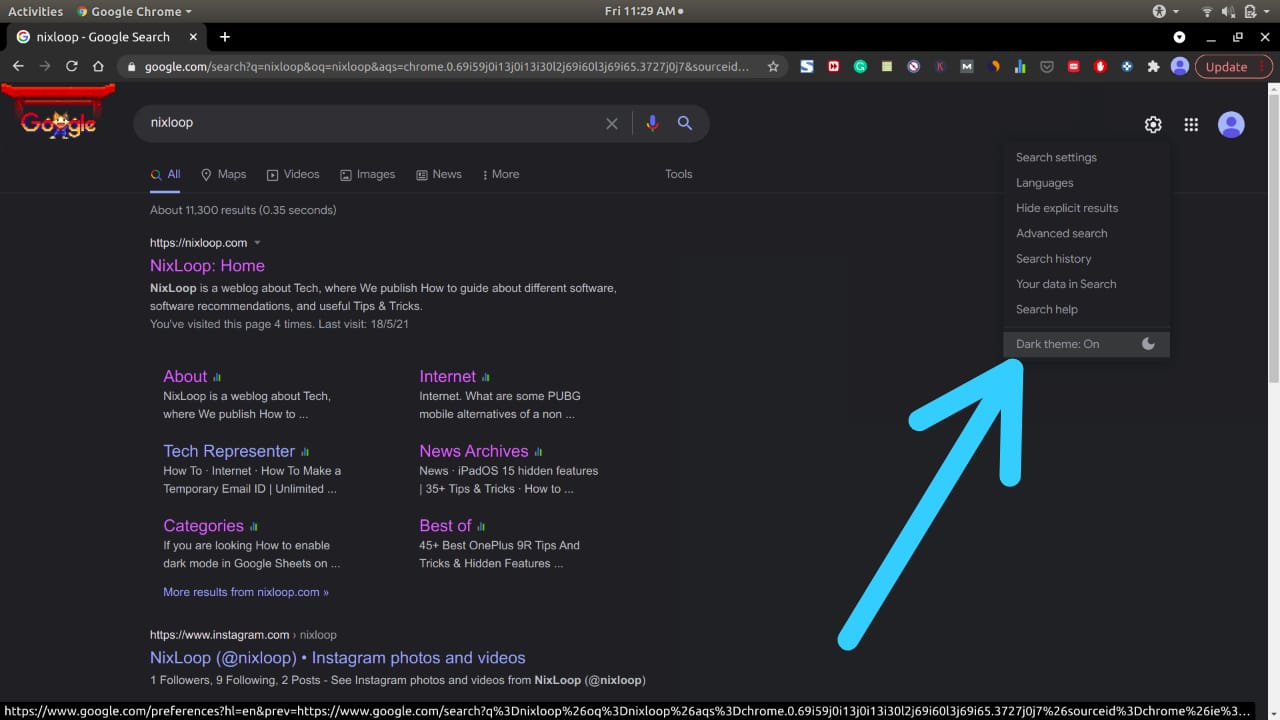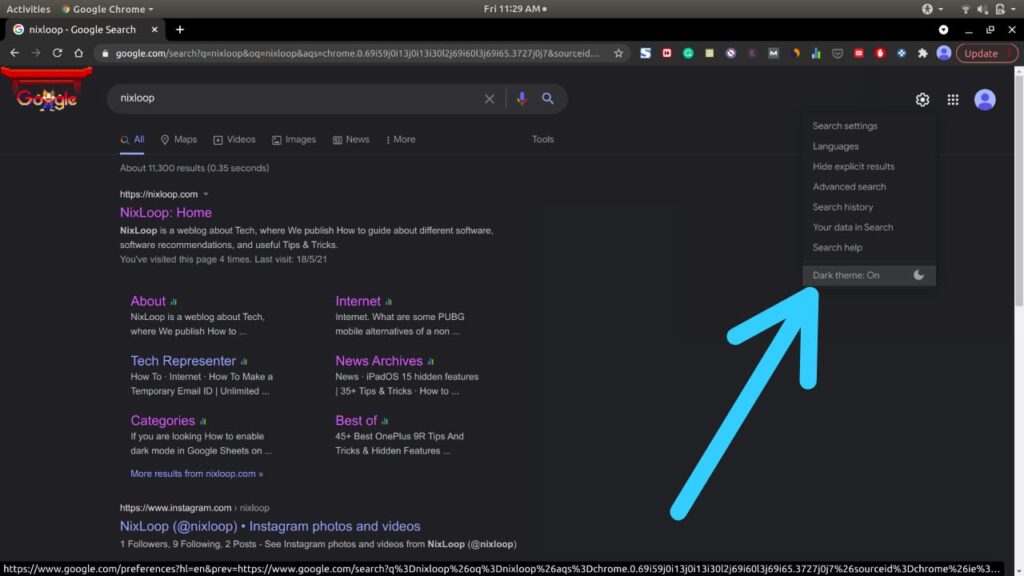 4) As you click on the Dark theme option to turn it off then your search result page will get turned to light mode.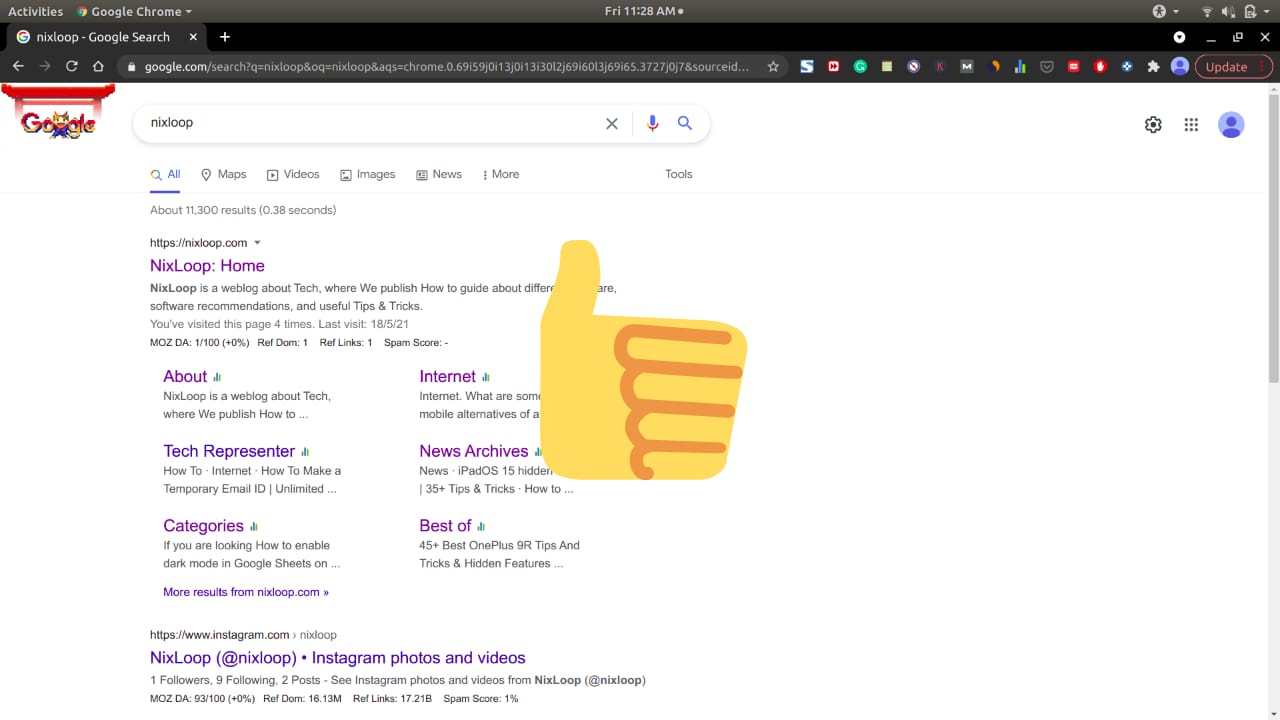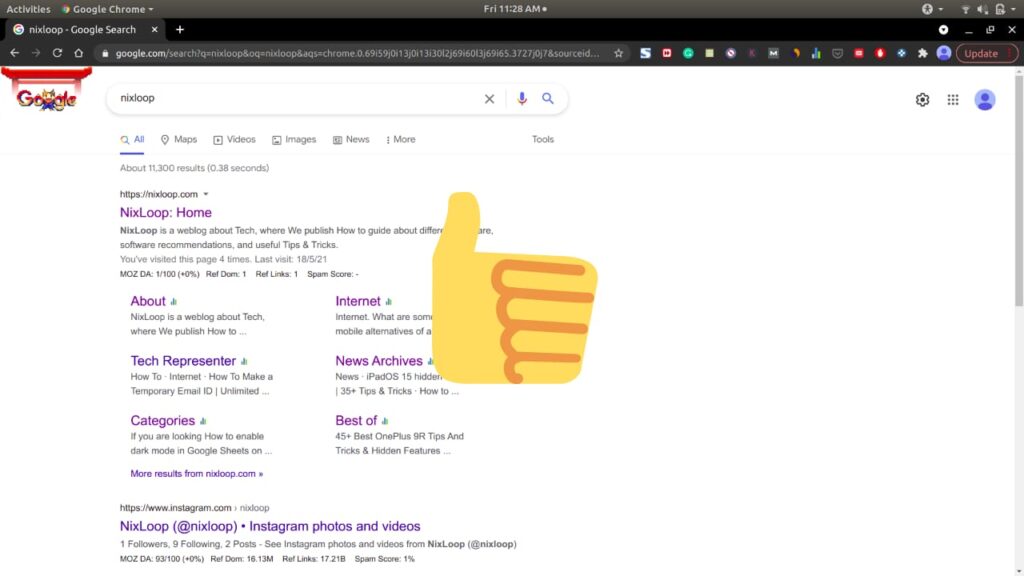 Wrapping up
This is all on the topic of How to get rid of the black theme on Google Chrome. The steps are the same for mac, windows & Linux. If you still got any issues then feel free to ask in the comment section.
For more such tips and tricks related to Google Chrome, you can join our Telegram Channel –NixLoop. Thanks for reading. See you in the next one.