If you are searching for How to Find the Nearest Airtel Store Online then you are just at the right place because in this article you'll learn how to find one just in 6 steps. Airtel store offers different services like customer care support, buy new SIM cards, deal with mobile number portability, & other different services. Just follow the steps given below to find one.
How to Find the Nearest Airtel Store Online
1) In the first step open the Airtel website & click on the Airtel Store on the top right corner.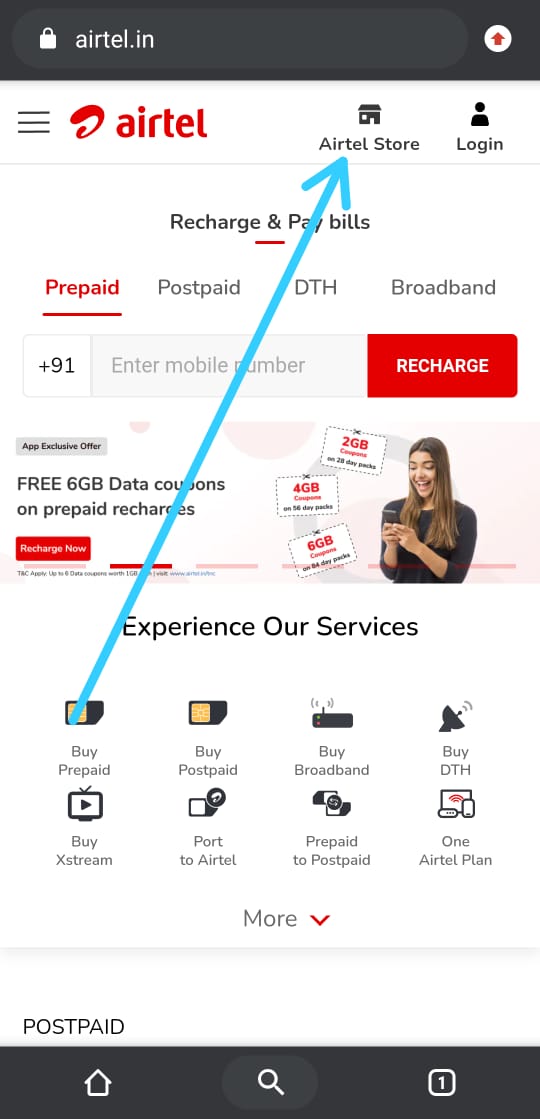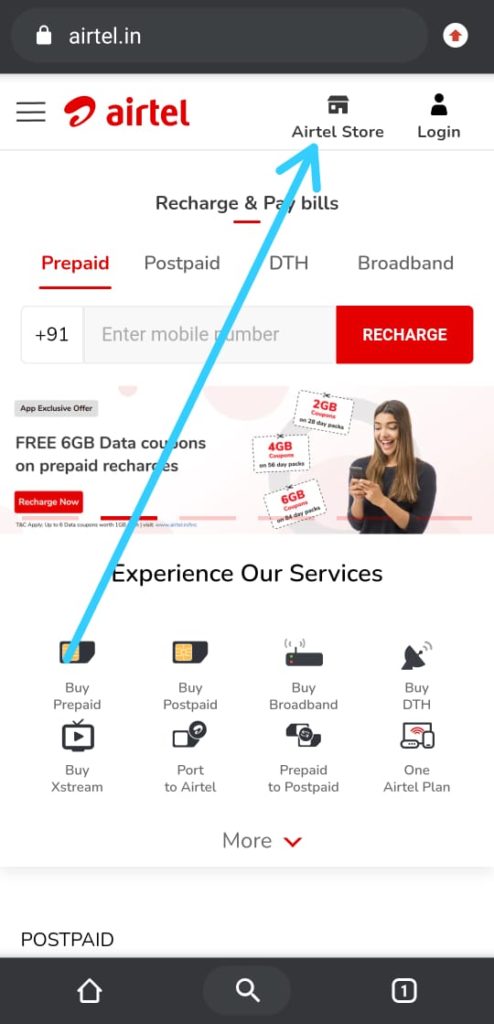 2) If you have your location turned on then it'll automatically list down all the Airtel stores near you otherwise, try typing your city or town name manually.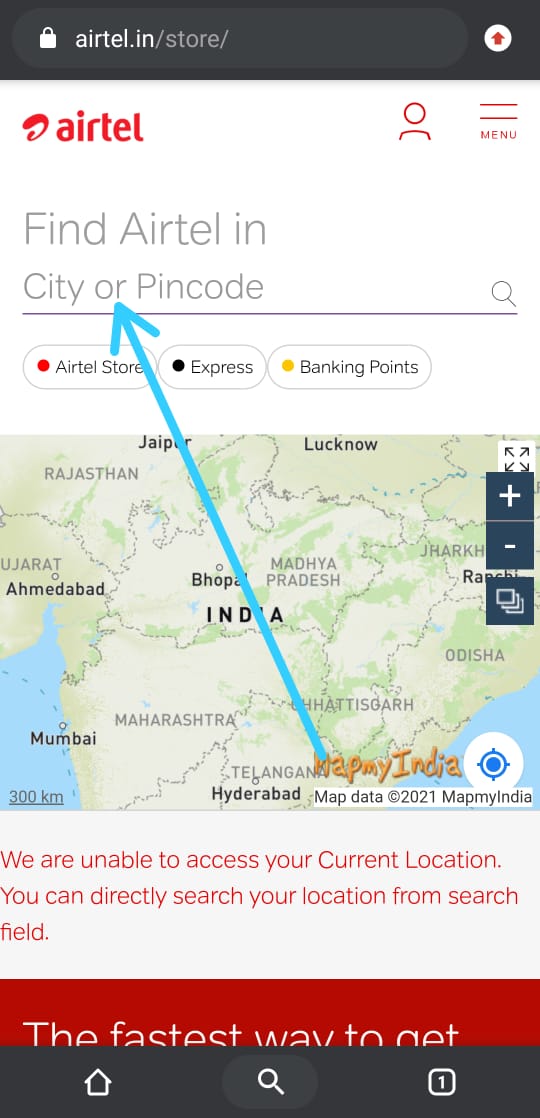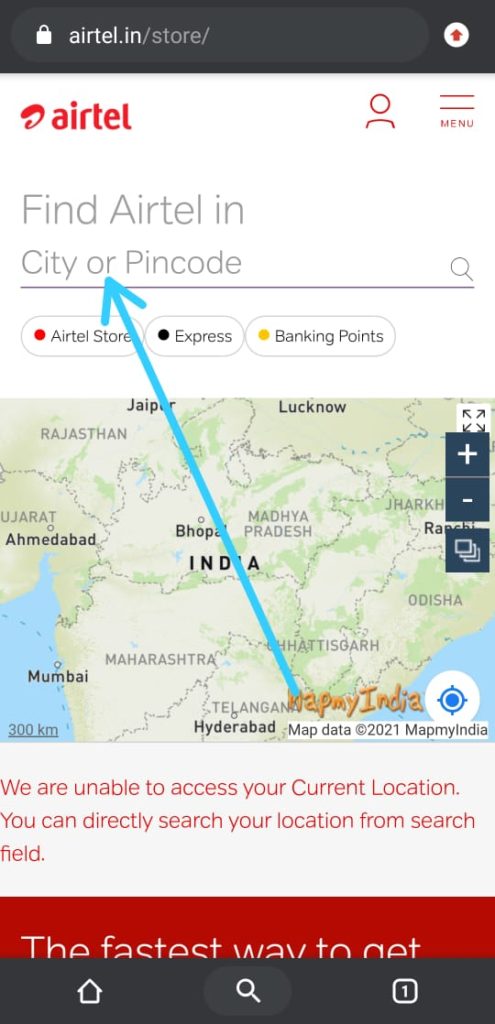 3) After typing the city click on the search icon next to it.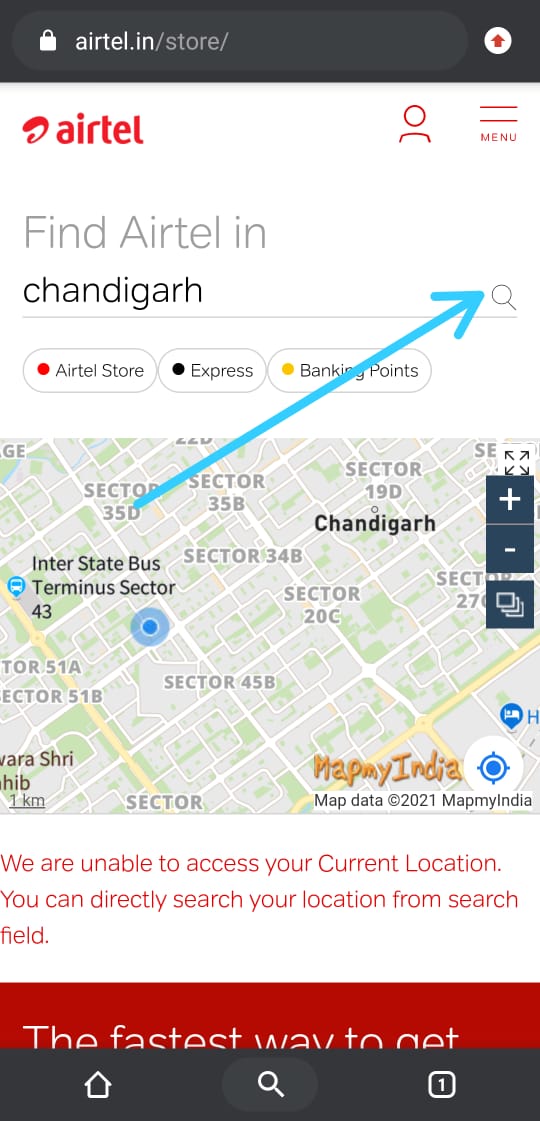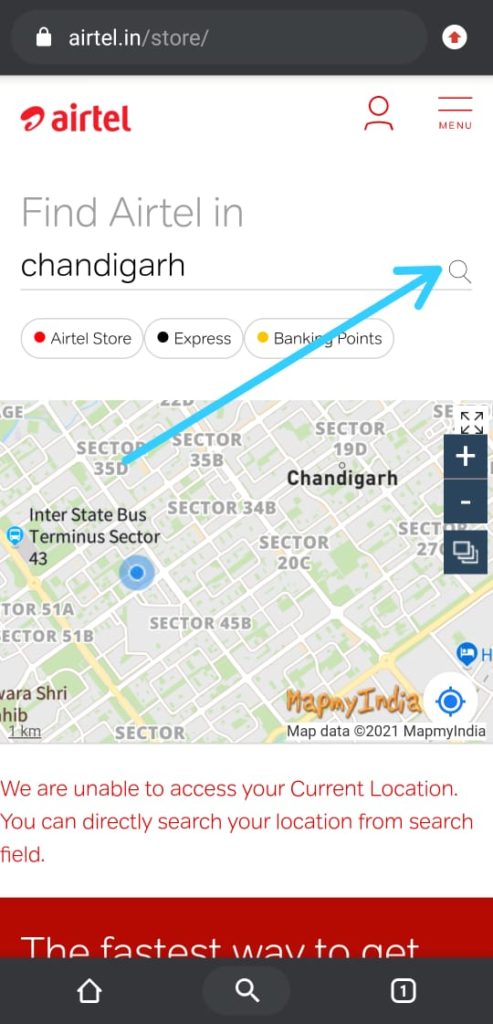 4) Here as you can see they will list down all the nearby Airtel Store, Express, Banking Point in your area. Just select below what you want.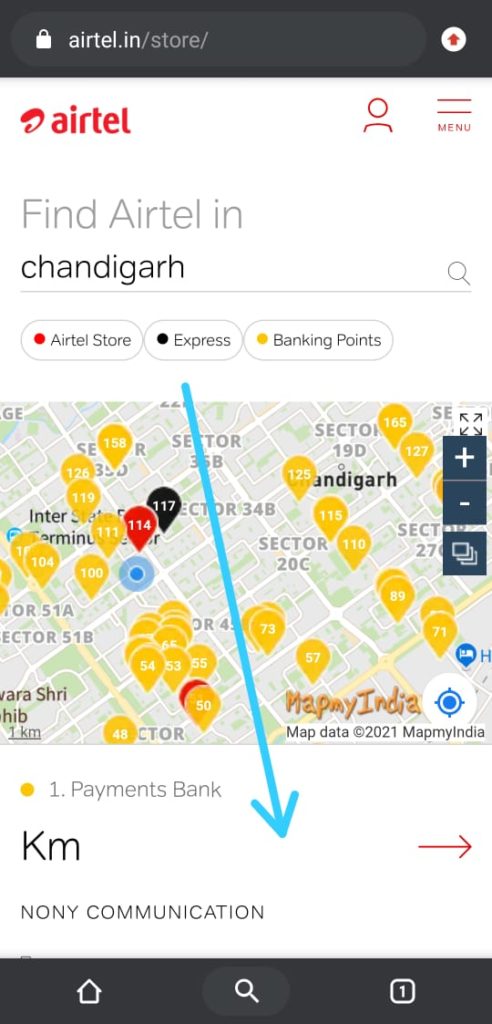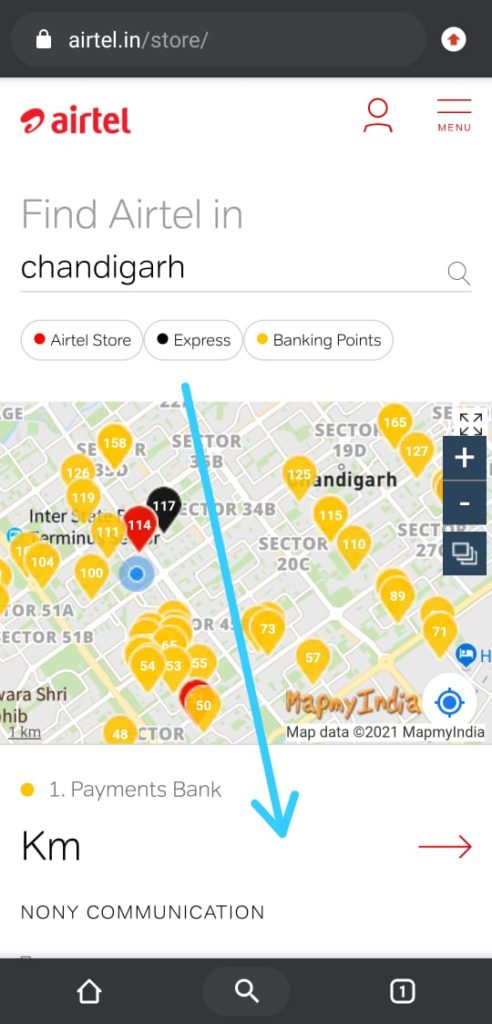 5)  Now to search specifically Airtel store only, click on the Airtel store icon as shown in the picture below &  click on the red arrow.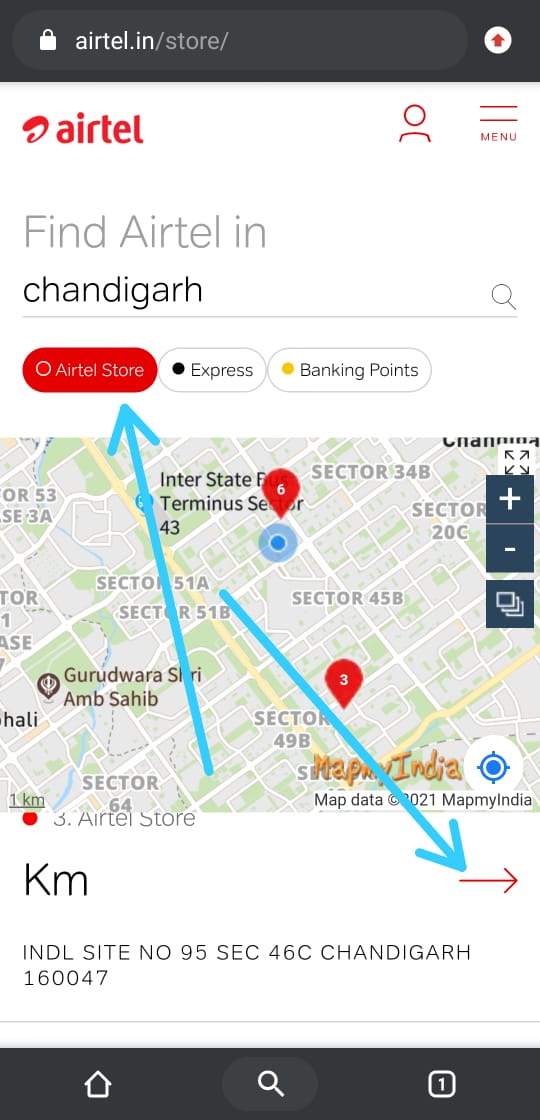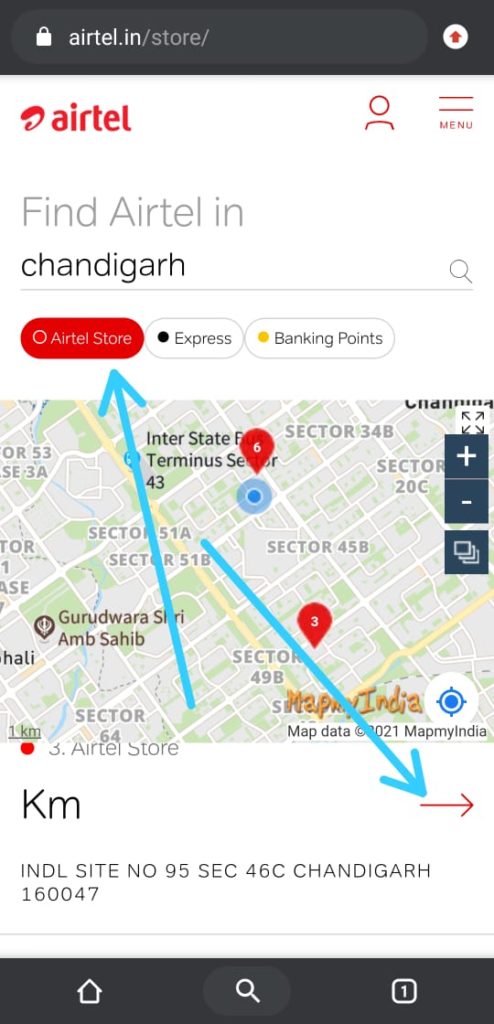 6) Here you go, after clicking the arrow in front of the store name you'll get the direction to store in your google maps.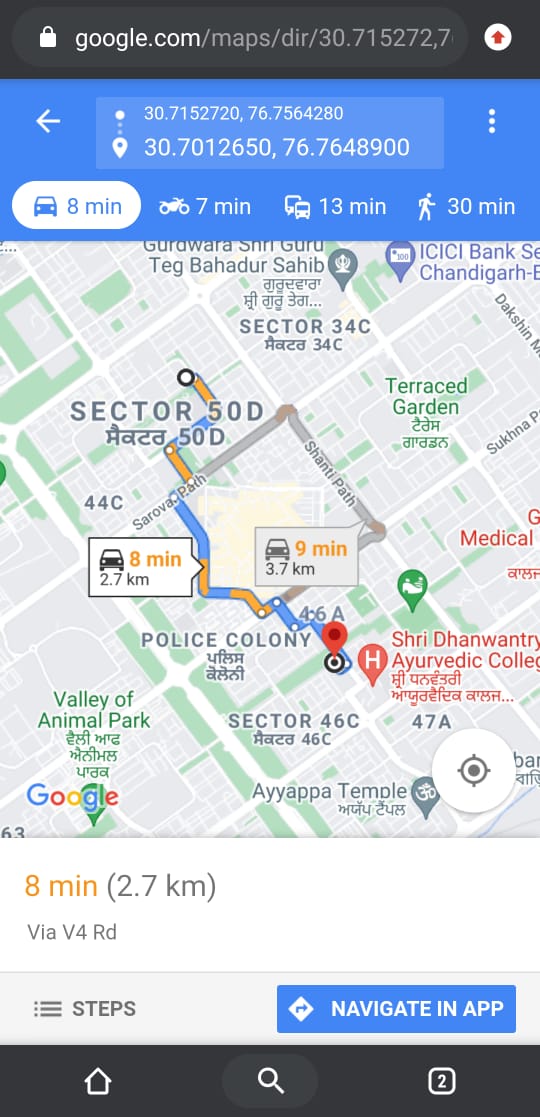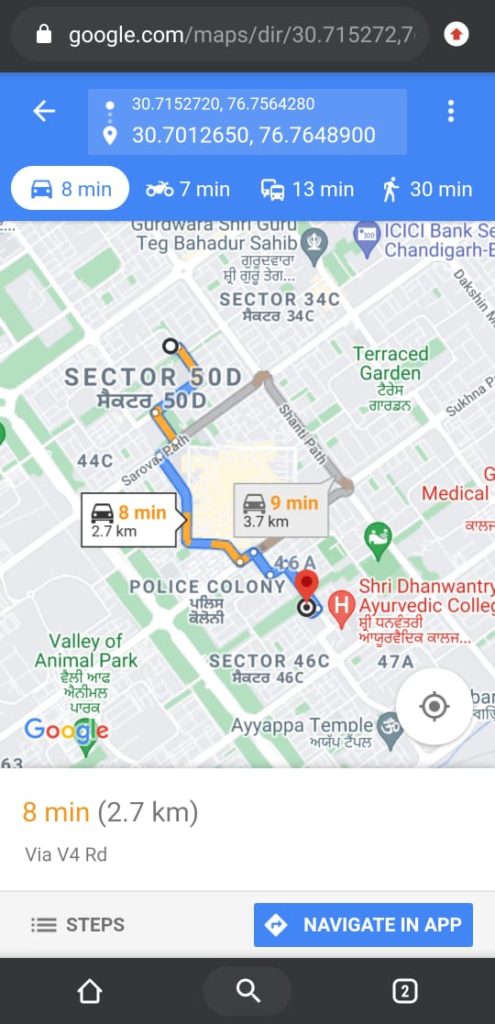 Also, read:- HOW TO FIND COVID-19 VACCINE CENTER ON GOOGLE MAPS
Airtel is a telecommunication services company based in New Delhi, India. Its main competitors are Jio & Vodafone Idea.
Did you know that Airtel is the 3rd largest terrestrial mobile phone network operator measured by the number of subscriptions? The first one is China Mobile Communications Corporation.
Closing Remarks
This is all on our topic of How to Find the Nearest Airtel Store Online. I hope it helps you in finding a store & if not then do tell us in the comment section what problem you got & we will try to solve that in our next article.