In this article, you'll learn How To Find Mutual Instagram Followers, follow the step-by-step guide given below in this article.
Instagram Mutual Followers are a follower who is following your friend. Now as the mutual friends, there are high chances that they will be known to you. And this is the best practice to find new friends on Instagram. We only add friends to Instagram who is known to us & the mutual friend feature really helps us with that. So let's see how you can Find Mutual Instagram Followers.
Also Read:- How to Check If Instagram is Linked to Facebook
How to See Mutual Followers on Instagram in 2022
1) Open the Instagram app & as the app opens up tap on the profile icon at the bottom right corner.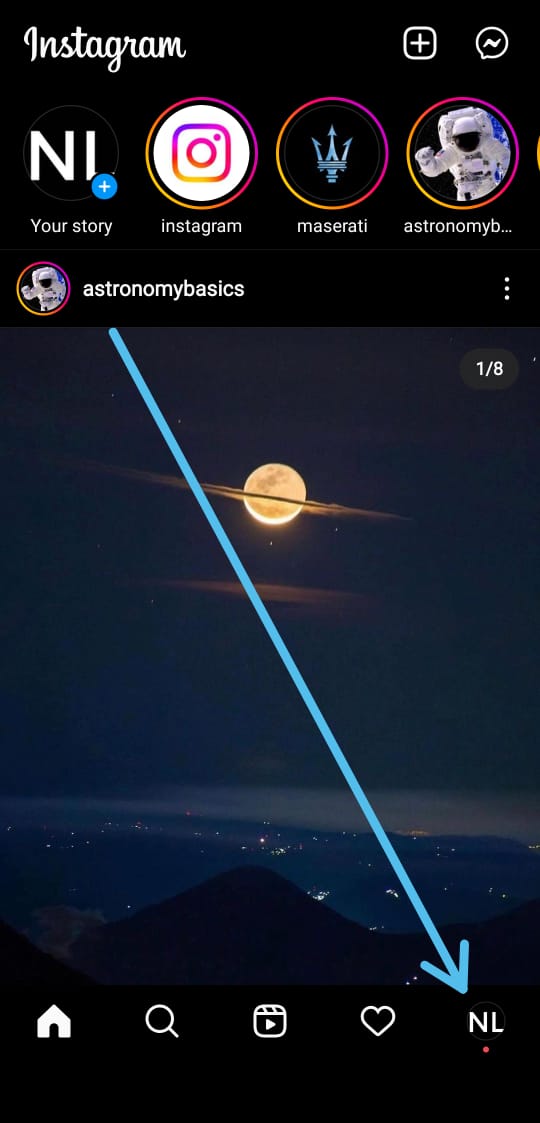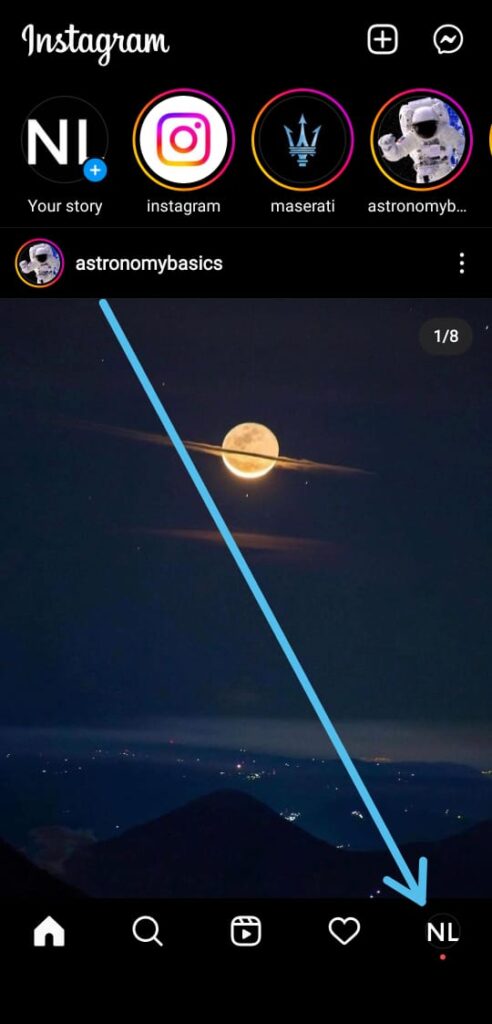 2) On the profile page, next to the Edit Profile, you'll get a little person with a + icon, here tap on it.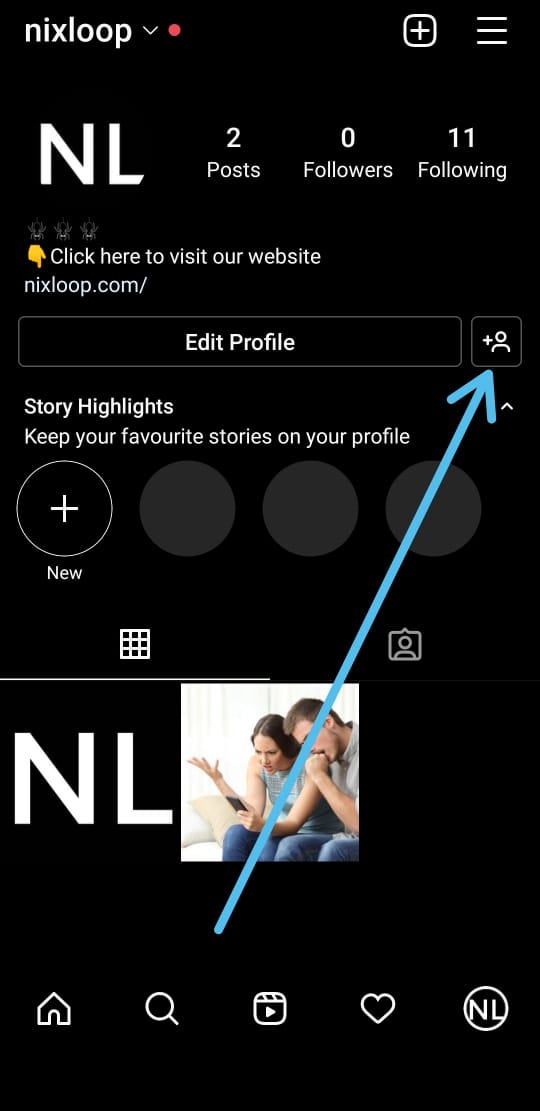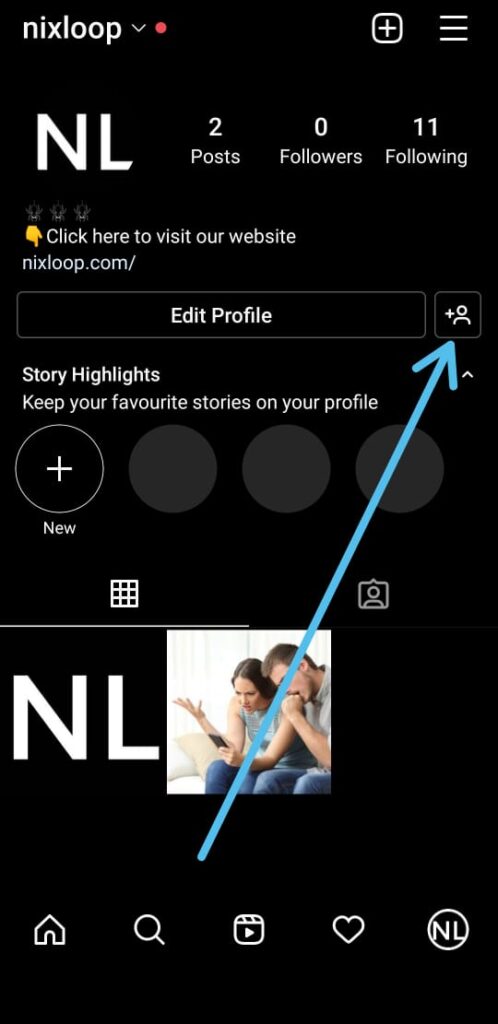 3) Now tap on See All option.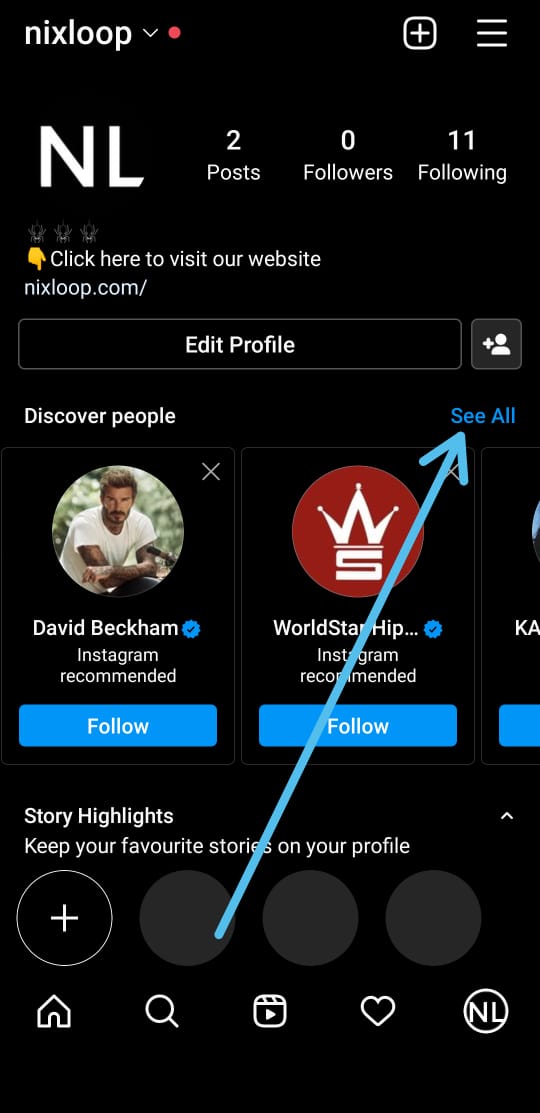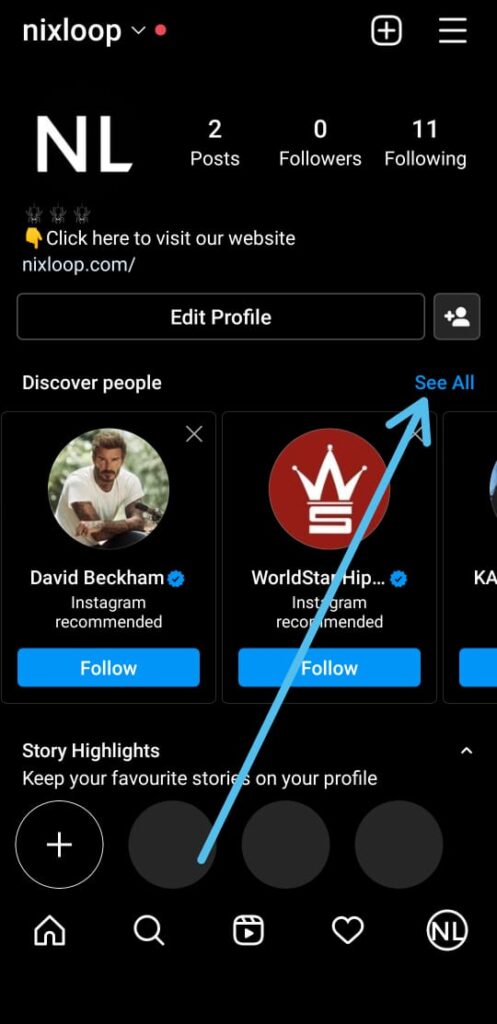 4) It'll take you to the Discover people page. Here you'll get Top suggestions to follow, scroll down on this page.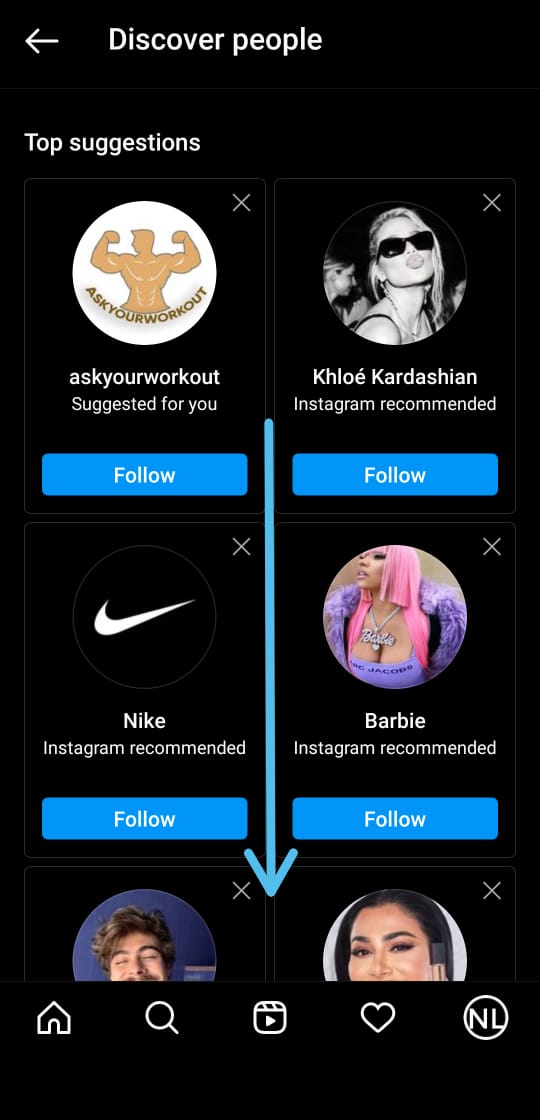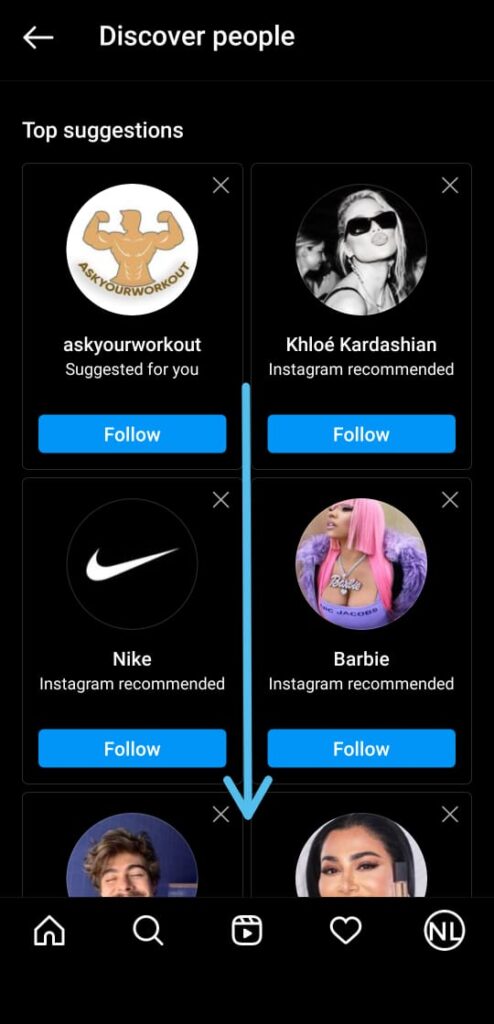 5) After scrolling you'll get Most Mutual Connections. As I have no friends on Instagram, I got a New to an Instagram friends suggestion. As you have some friends on Instagram, you'll get mutual friends according to them.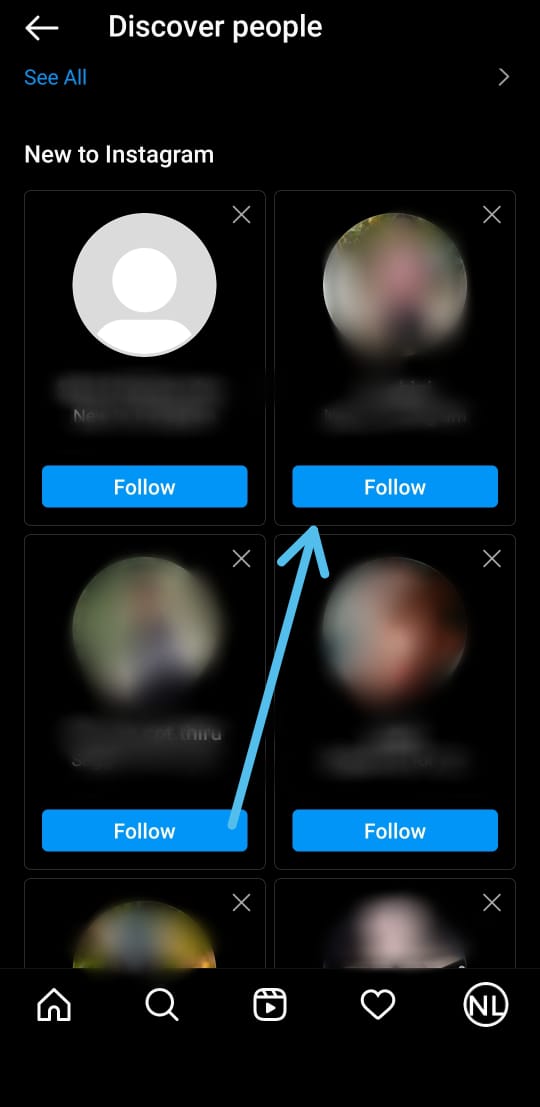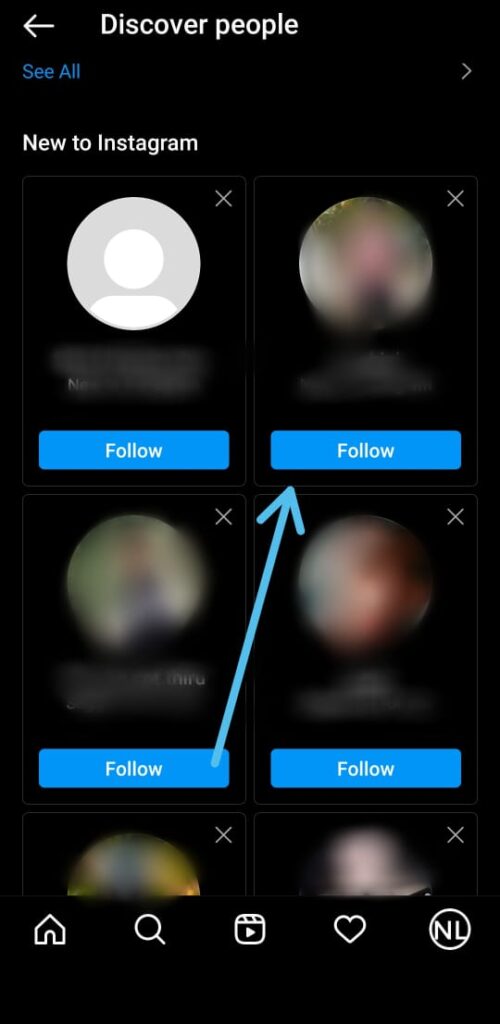 Wrapping up
So this is How you can Find Mutual Instagram Followers. I hope it helps you.
If you got any issues then feel free to ask in the comment section or on our Twitter page.
For more tips & tricks related to Instagram, do consider following us on Twitter –NixLoop to get Notified of our future updates.
Related to Instagram:-