In this article, you'll see How to find an AirTag that's not yours, just follow the step-by-step guide given below in this article.
If you receive a notification on your iPhone that an Unknown AirTag is Moving With You then here is How to Protect Yourself From Being Tracked. You'll receive this notification as long as you have location services & Bluetooth turned on in your iPhone and tracking notifications turned on in notifications. so without further ado let's see the steps to Locate an Unknown AirTag Moving With You.
Also Read:- How to use AssistiveTouch on your iPhone
How to find, block, or disable an unknown AirTag
1)  If you receive to get a notification that "AirTag Found Moving with you" on your lock screen then tap the alert.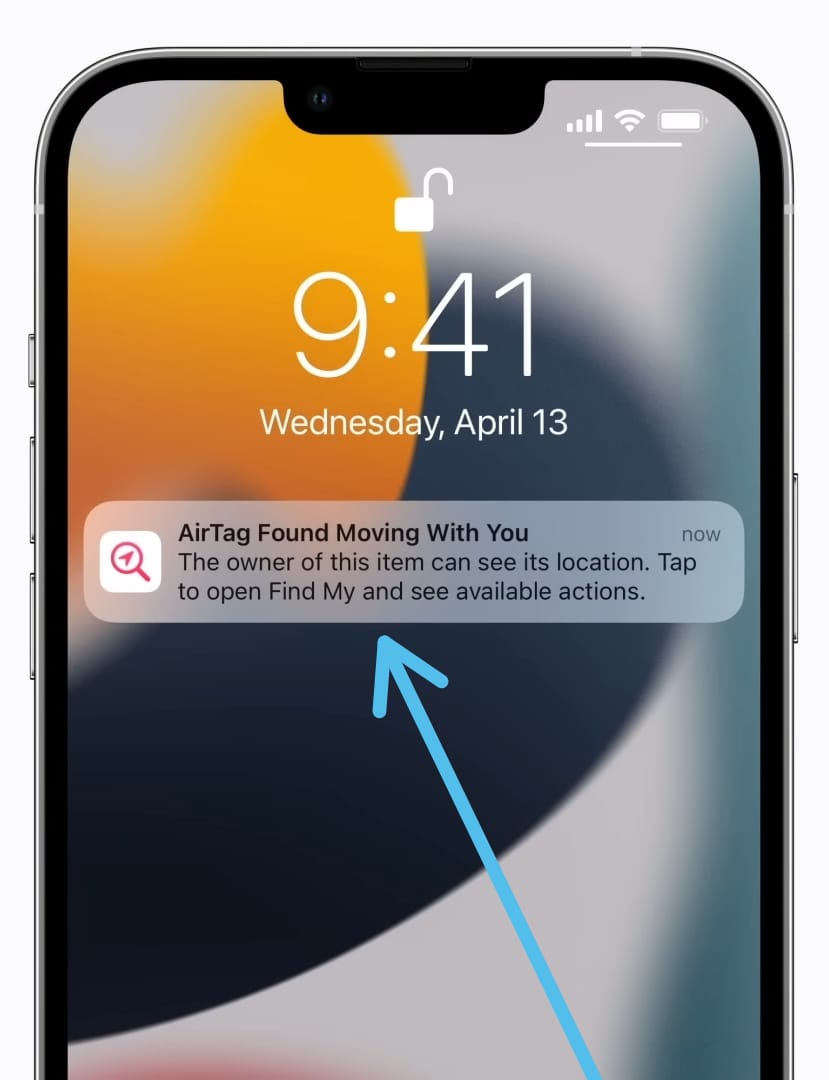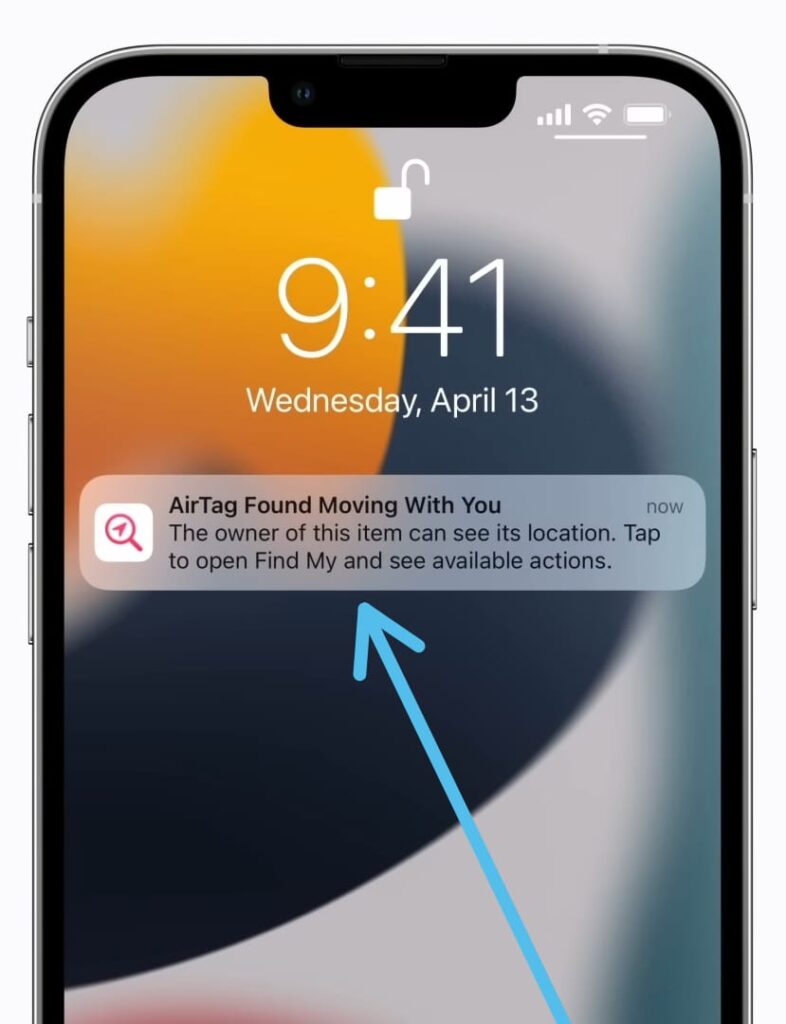 2) then tap on the Continue button at the bottom.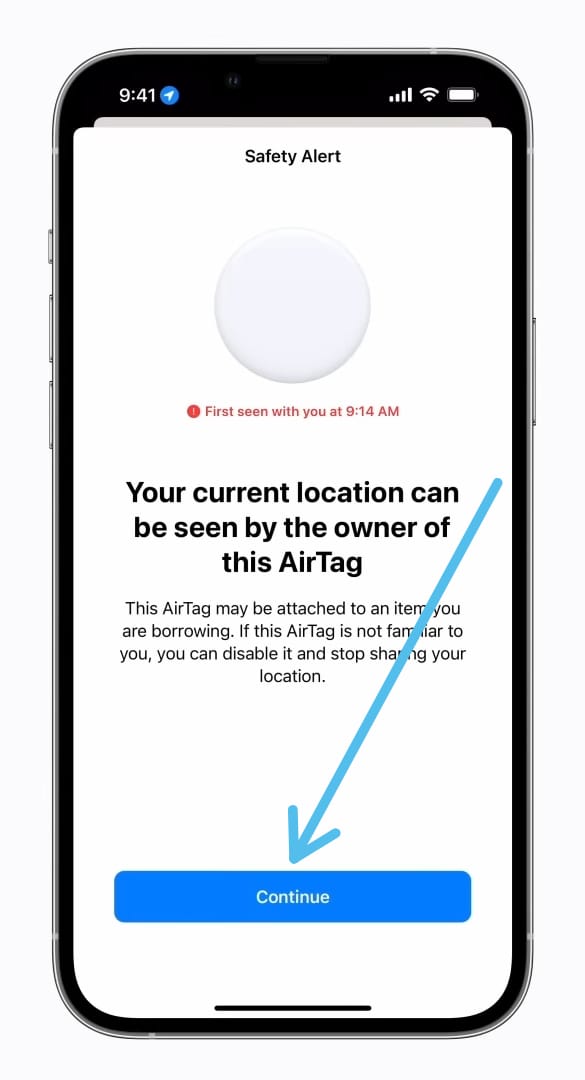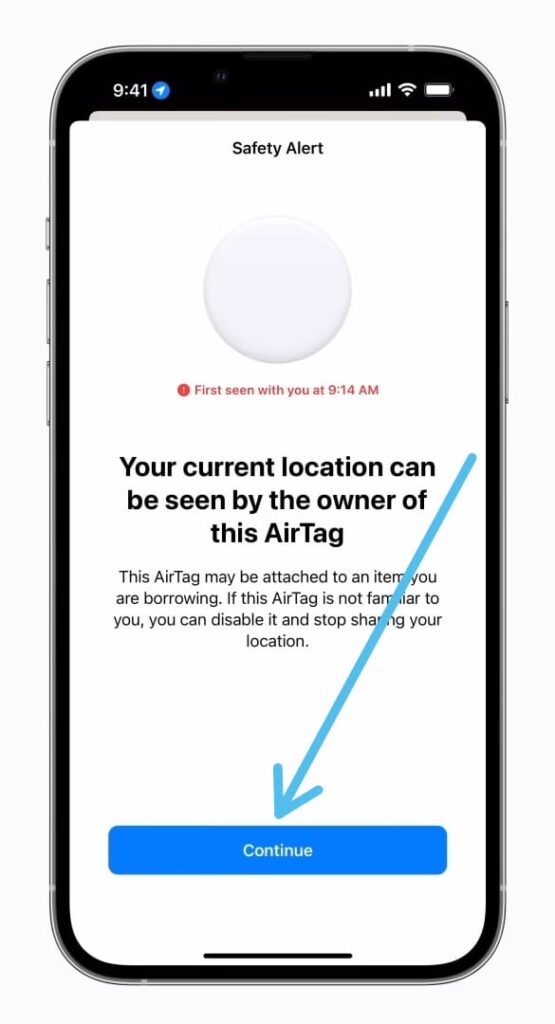 3) Now Find My display a map with red dots and dash lines where the AirTag was detected near your device and the approximate sequence where it was detected. Here tap on Play sound & locate the AirTag near you.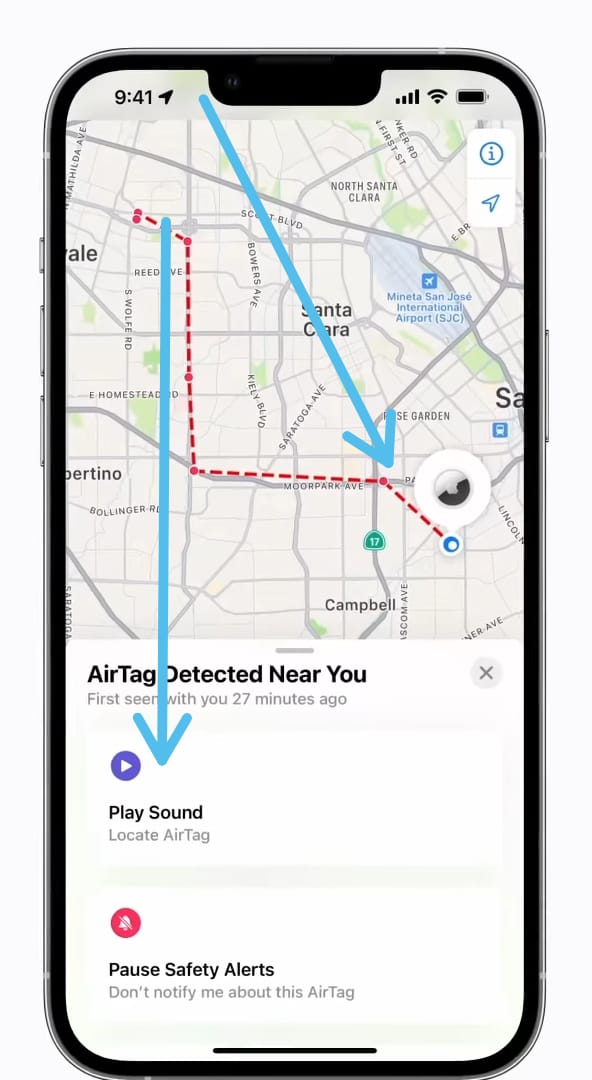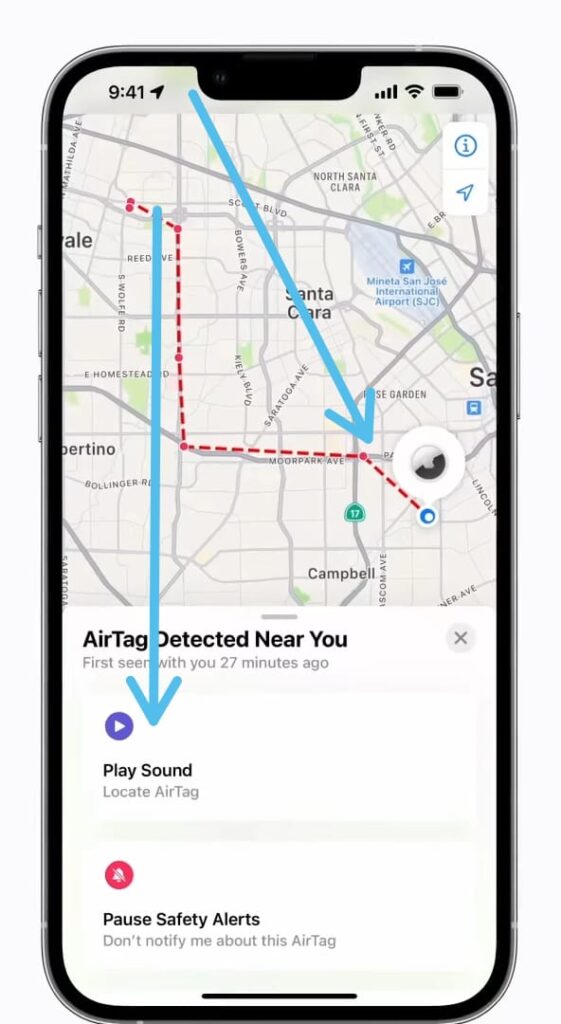 4) Once you locate it then swipe up on the item card to see more options. If you know who this AirTag belongs to then tap on the "Pause safety Alerts" option.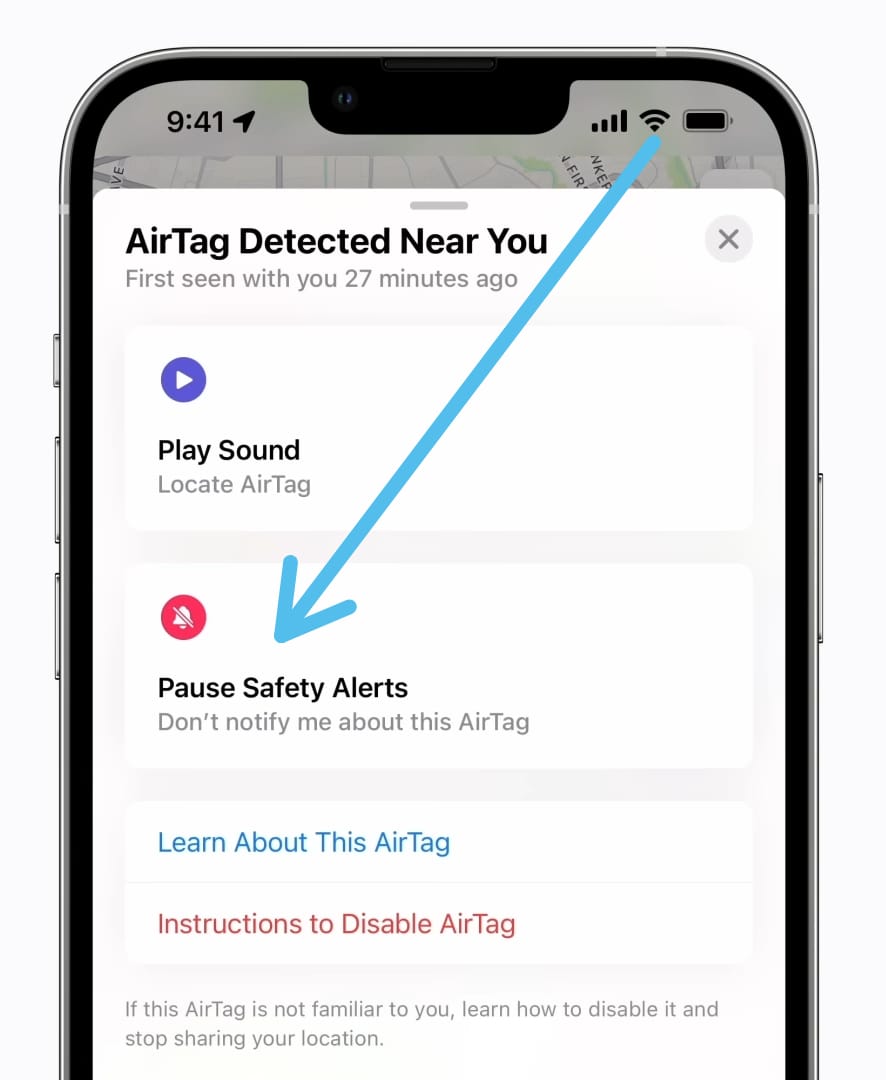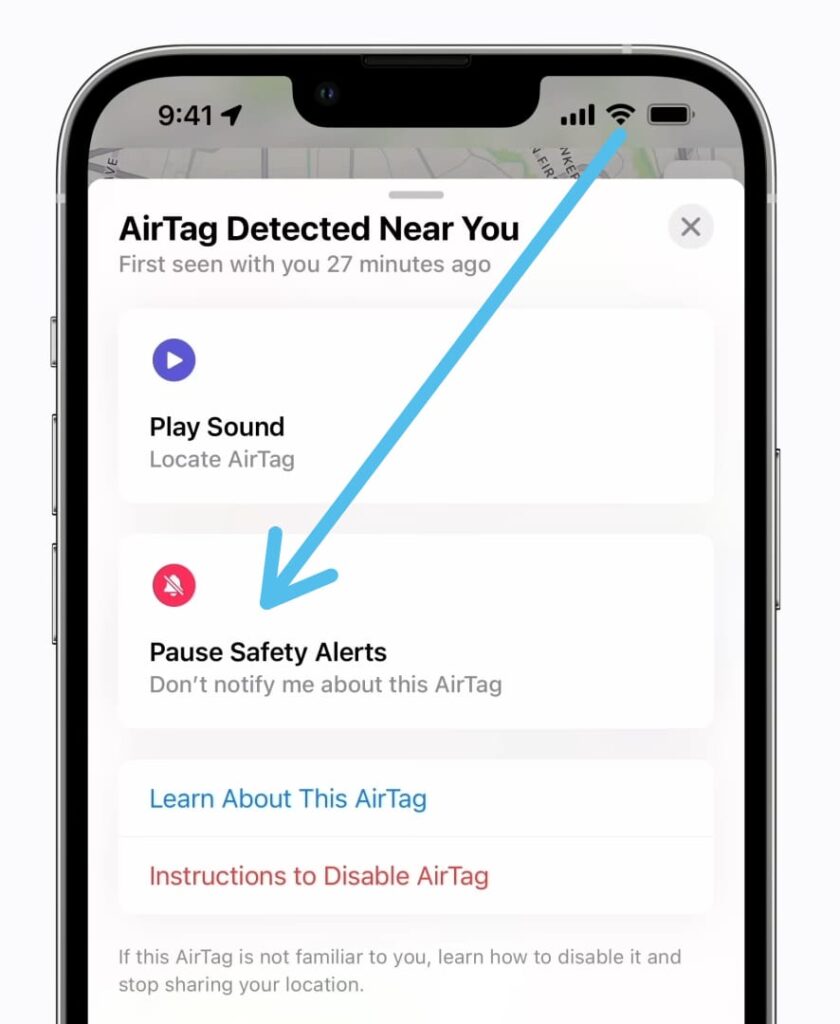 5) If it's Unknown AirTag then tap on the "Learn about this AirTag" option & follow the onscreen instructions.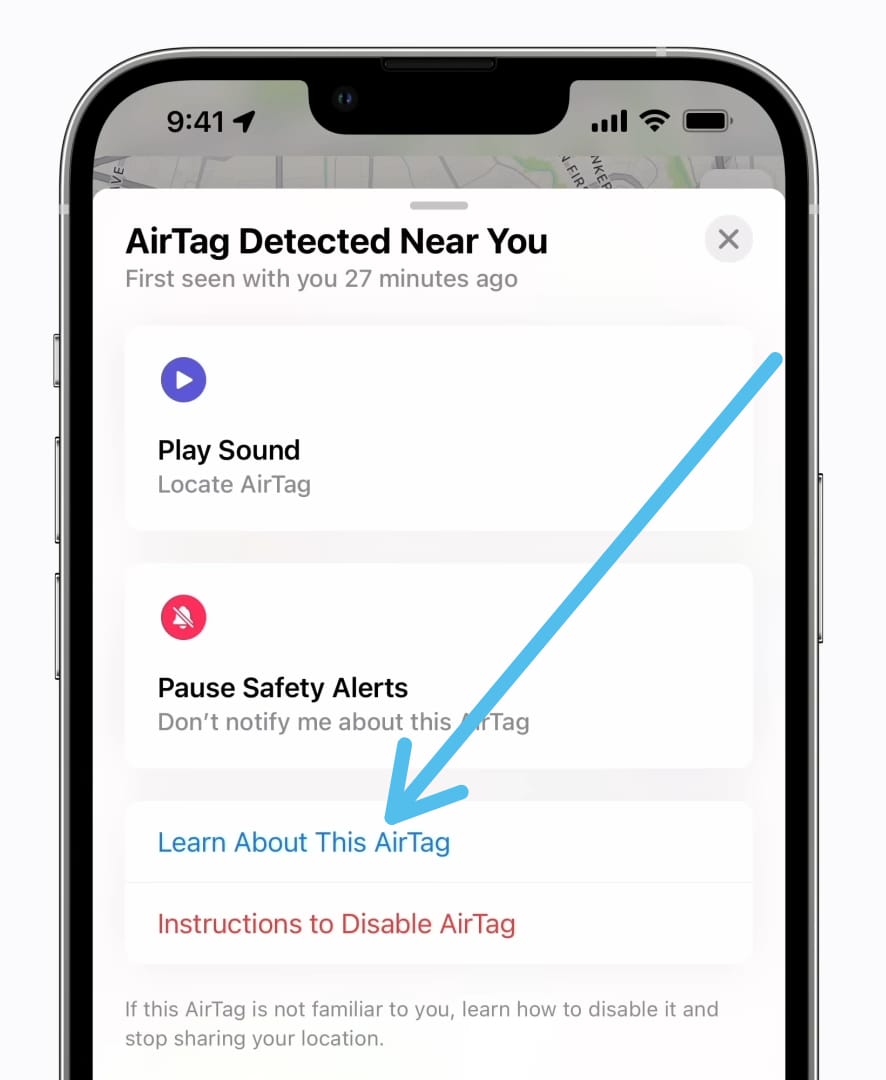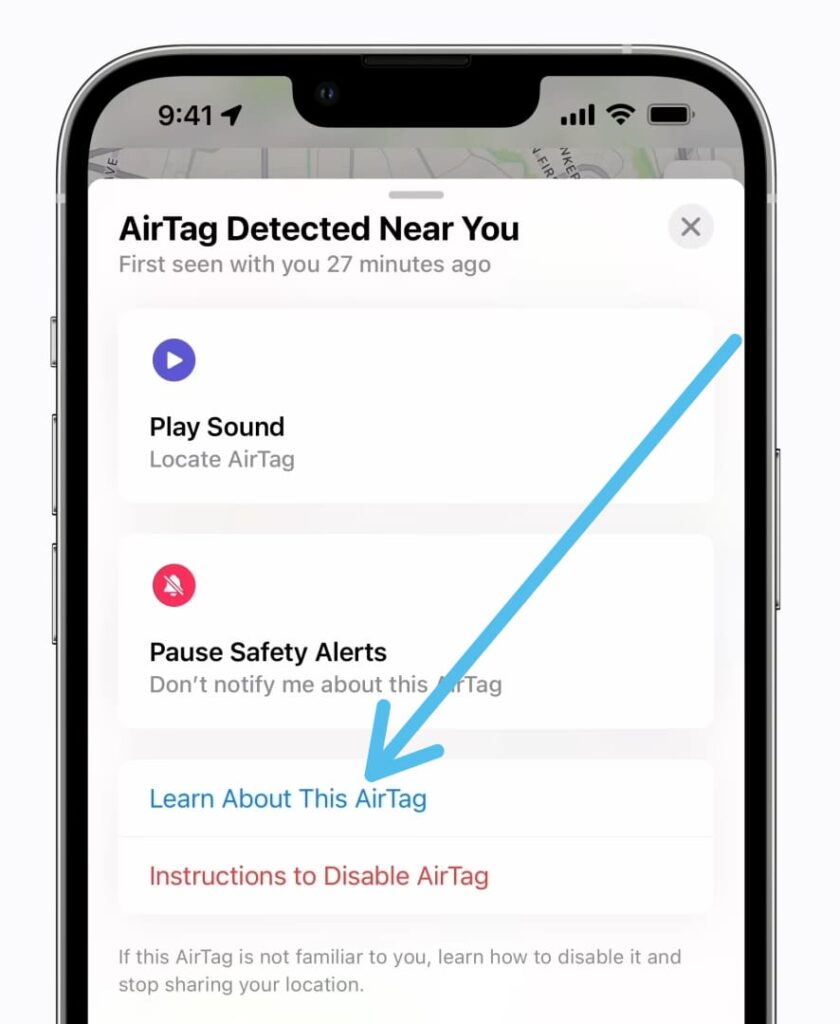 6) To disable this AirTag so it can no longer track you, tap on the "Instructions to Disable AirTAg" option.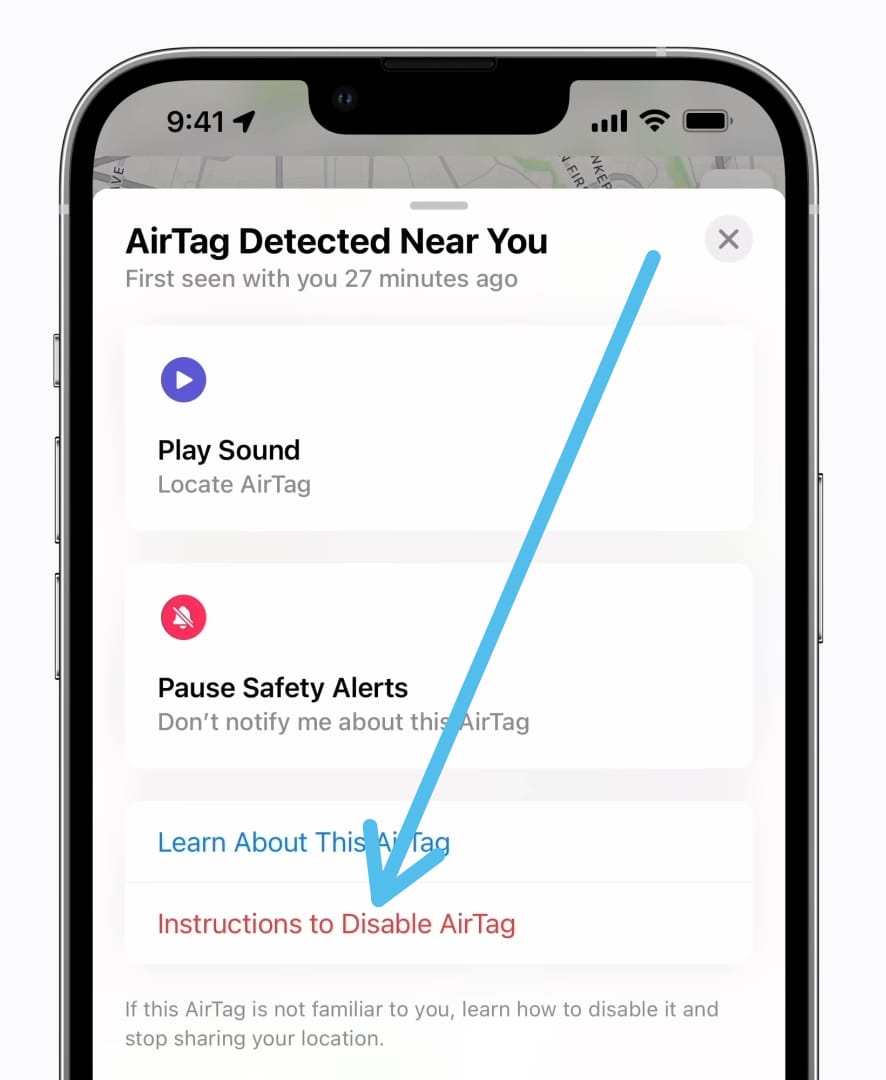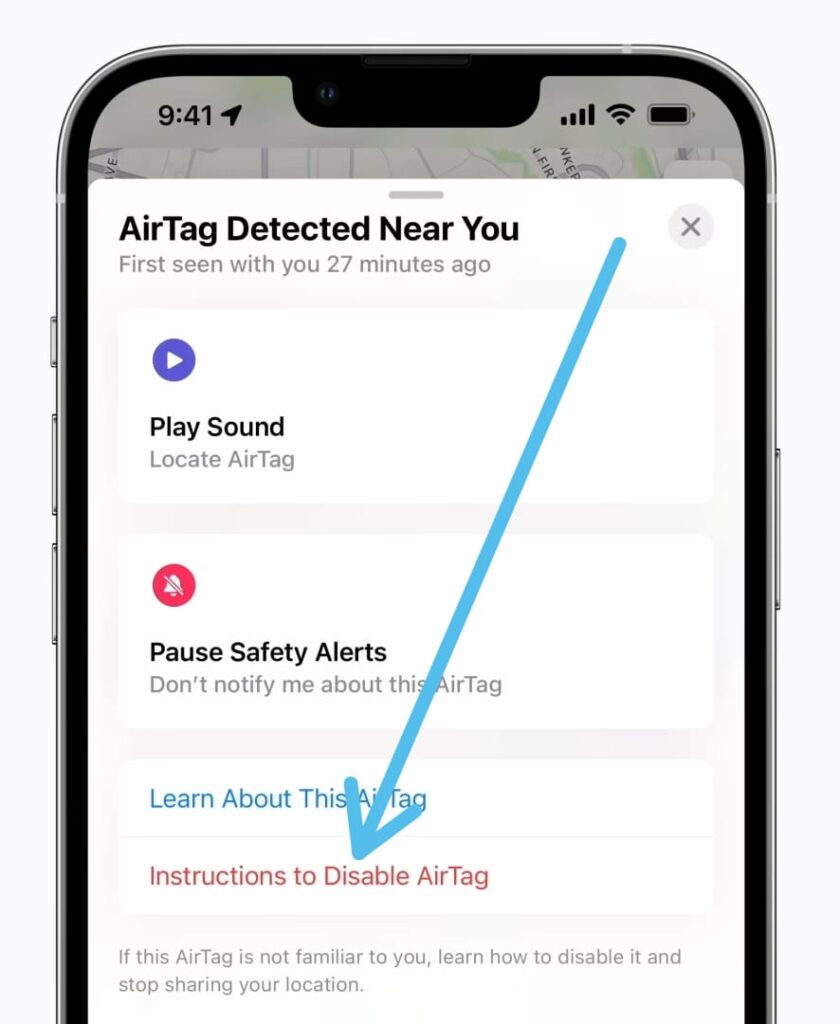 7) On the next page you will get steps to Disable AirTag. So simply follow the onscreen instructions & you'll be able to disable it.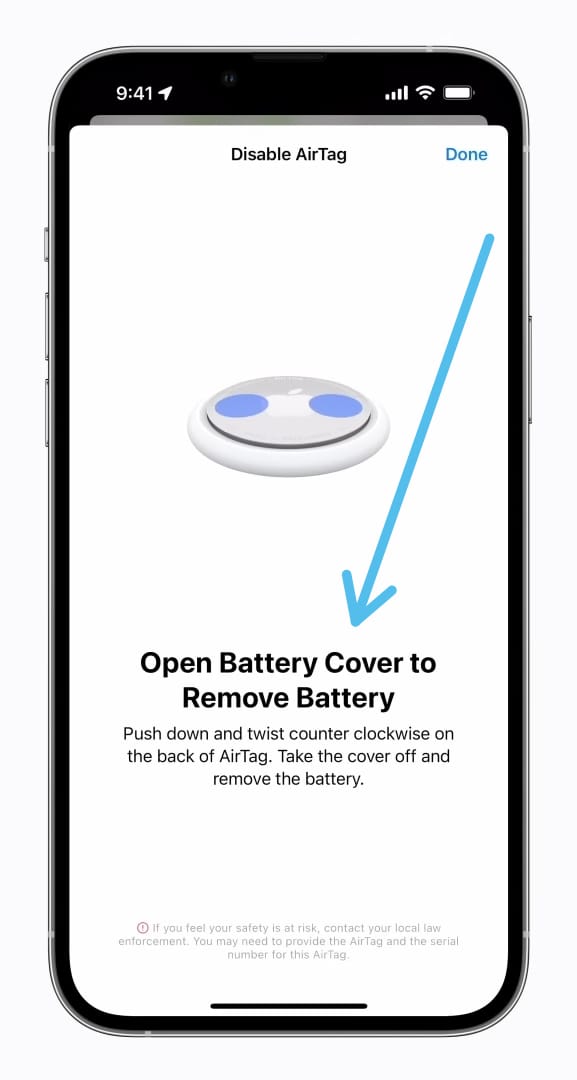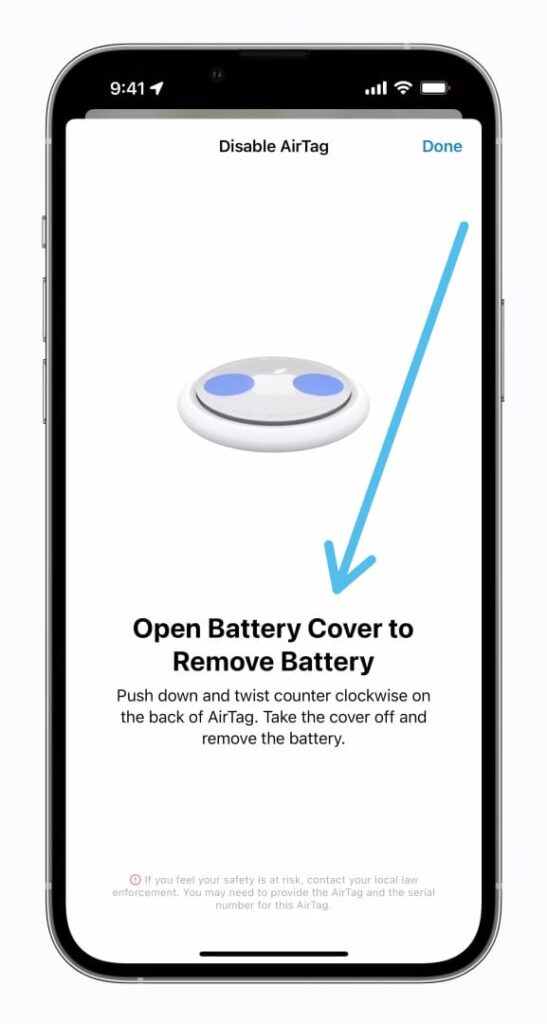 Closing remarks
So this is how you can find an AirTag that's not yours & then disable it. I hope it helps you.
If you got any issues then feel free to ask in the comment section or on our Twitter page.
For more tips & tricks related to iPhone, consider following us on Twitter –NixLoop to get Notified of our future updates.
Also Read:-