In this article, you will learn How to download your Google Photos and transfer them to other cloud services just in 10 simple steps.
You definitely have heard the news that  Starting June 1, all photos that you backup on Google Photos will count towards your free 15GB Google account storage. ( If you don't know then You must Join our Telegram Channel – NixLoop).
So after you consume all 15 GB of storage, you will run out of space in your Google account. This will cause the problem to receive emails on your Gmail account. Sharing something through Google Drive.
Now to Deal with this, you have an option to buy additional storage. Or you can also transfer Google Photos to other cloud services. For that, you need to Download your all google photo data. So let's see the process.
Pre-requisites to download your Google Photos: 
High-speed internet connection.
A good amount of free storage(depends on your data).
Also Read:- How to stop Google Photos backups so that it doesn't exhaust your 15GB free Gmail storage
How to download your Google Photos with Google Takeout
1) In the first step go to Google Takeout. Here firstly you have to "select the data to include". At the home, you will get the list of all Google Products. By default they all are Pre-checked. So click on the "Deselect all" link that you got at the top of the checkboxes in the Product section.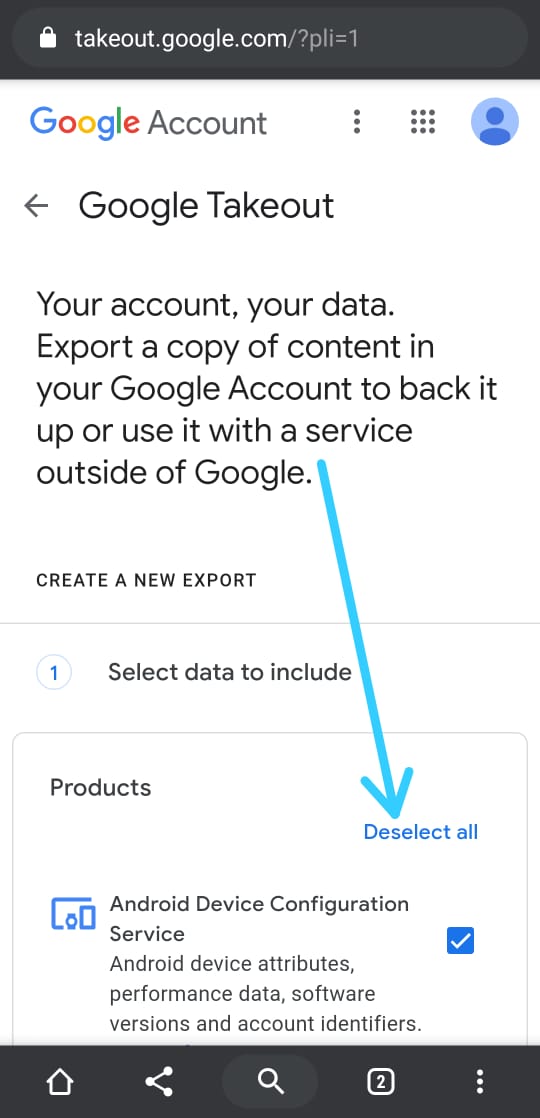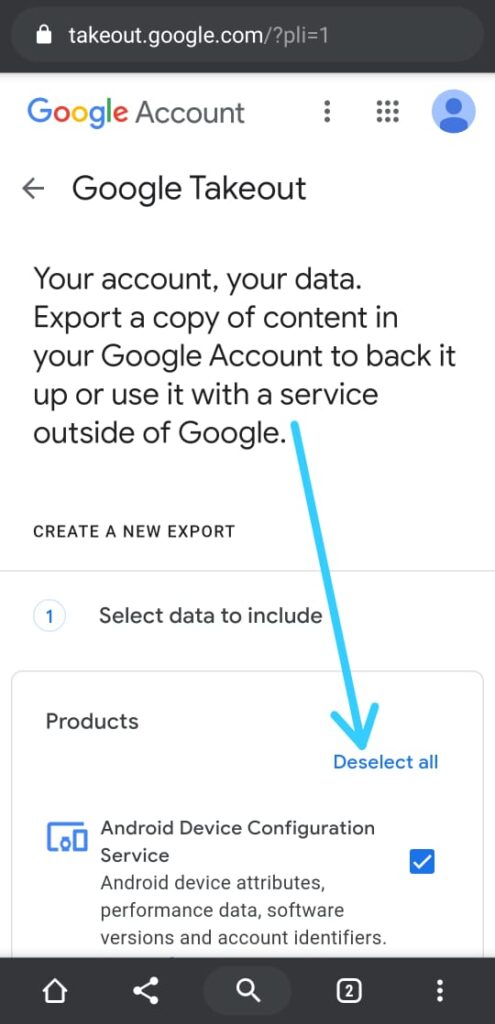 2) After that scroll down & find Google Photos & select it.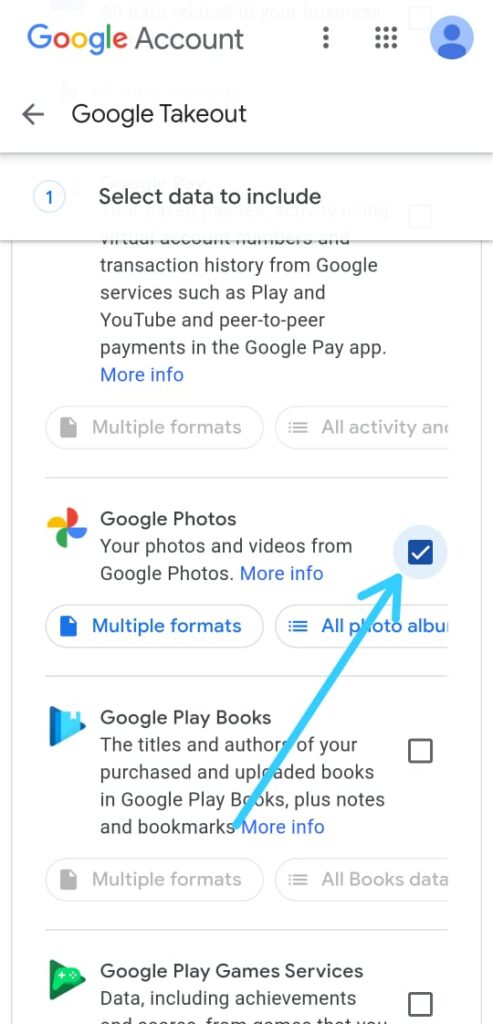 3) If you tap on the option "All photo albums included" that you got next to Multiple formats then you will be able to select the particular data to download.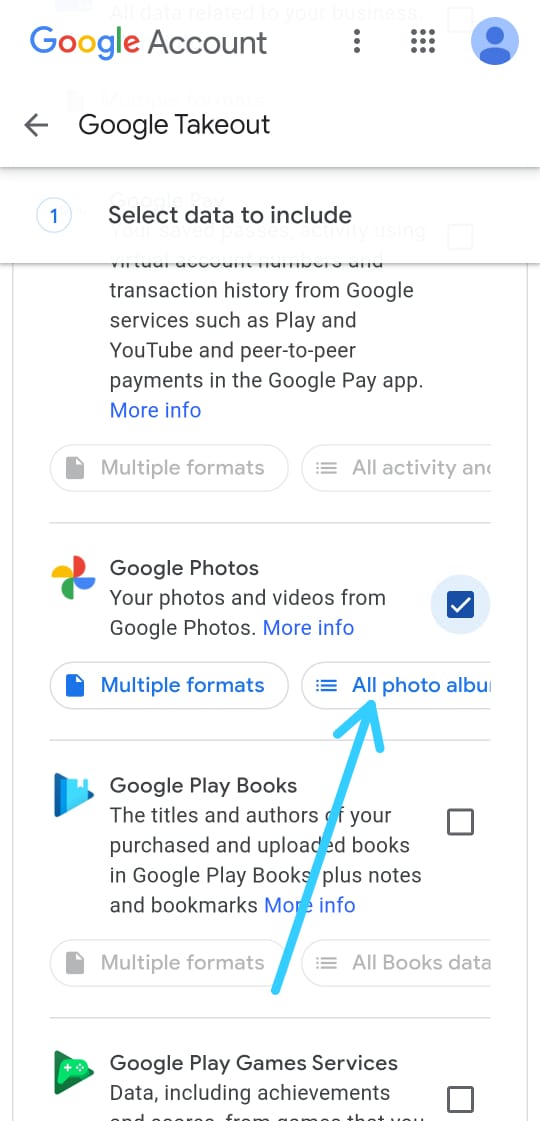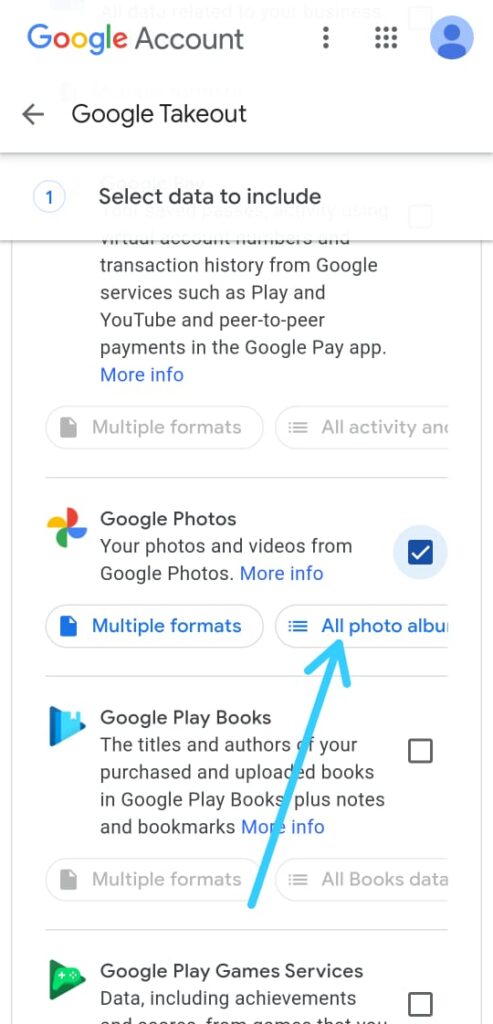 4) Here you will get the list of different years so you can choose if you want to download from a particular year, but as we want to download all then keep them all selected & tap on ok.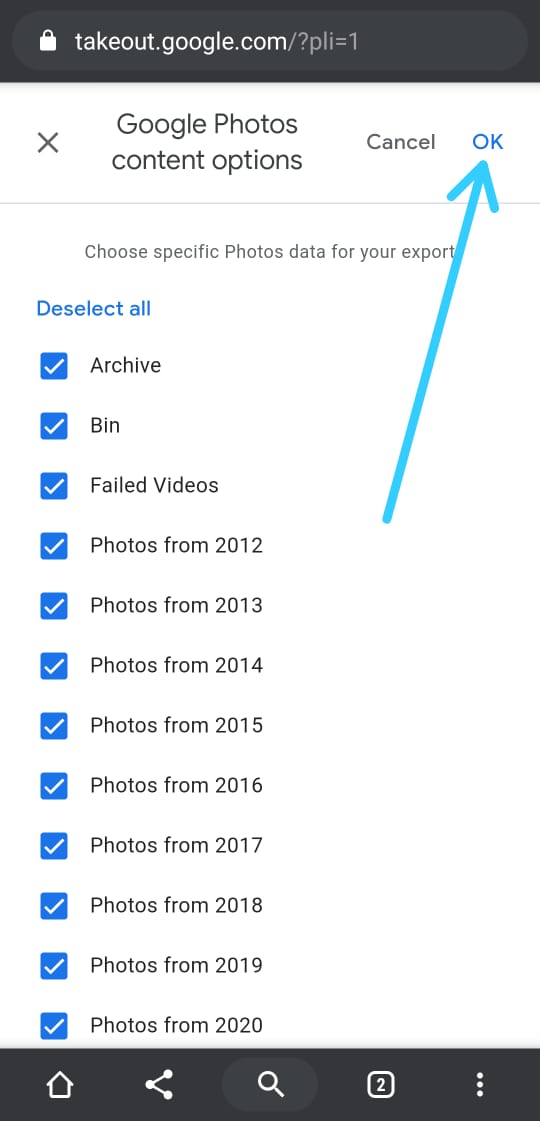 5) Your first step is complete here. Now go to the end of the page & click on the Next step button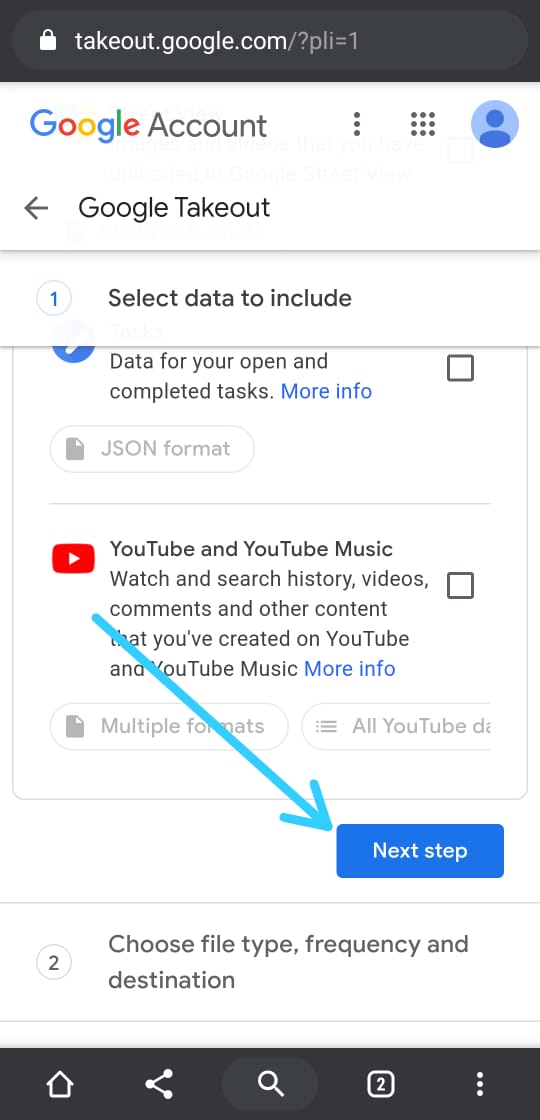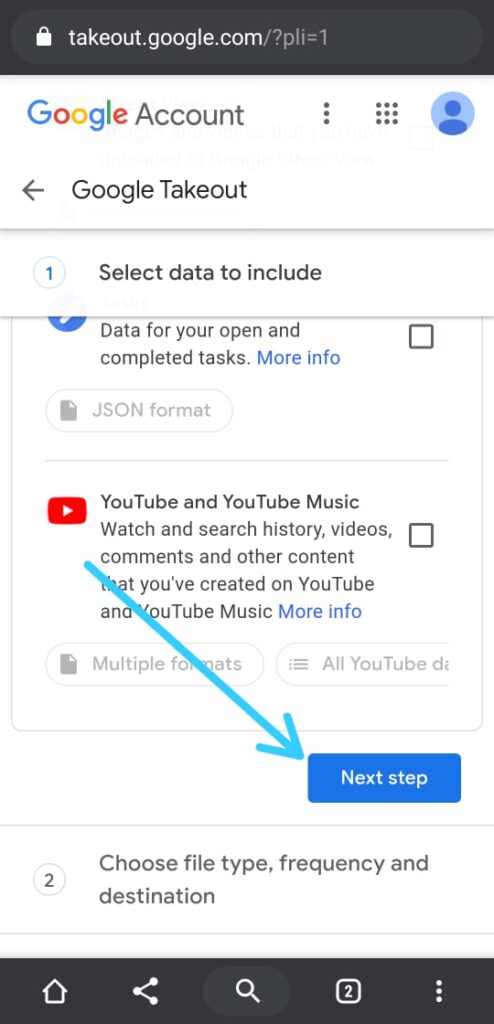 6) In the second step you have to "Choose file type, frequency, and destination", so firstly select the Delivery method. We choose "send download link via email"(You will have one week to download your files).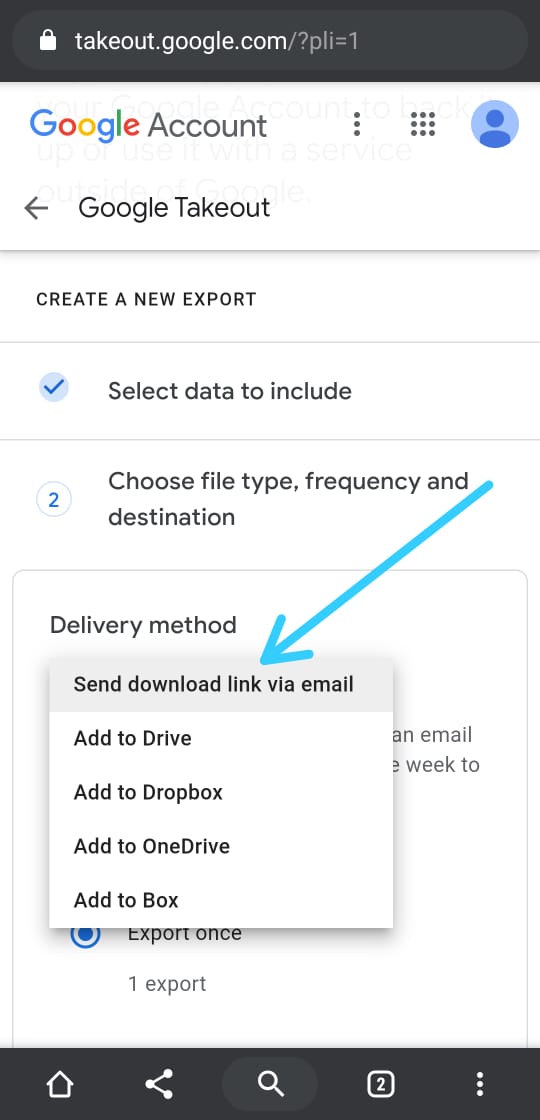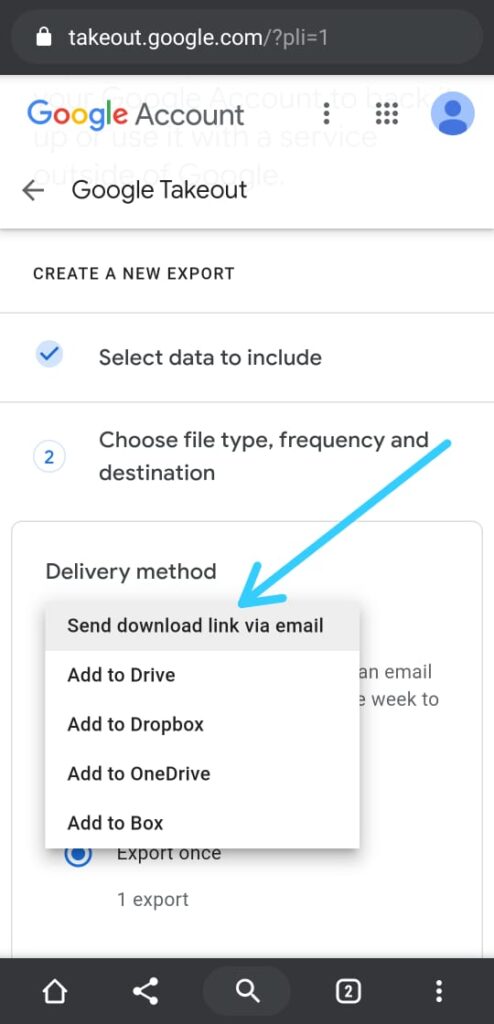 7) Now tap on the frequency & select the Frequency you want. I just want to download for 1 time so I choose Export Once.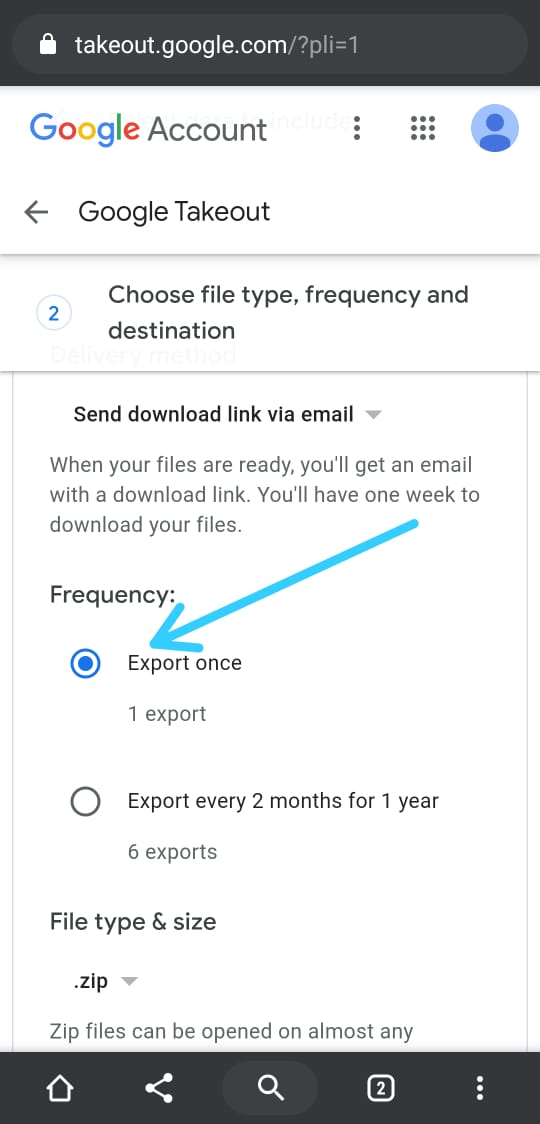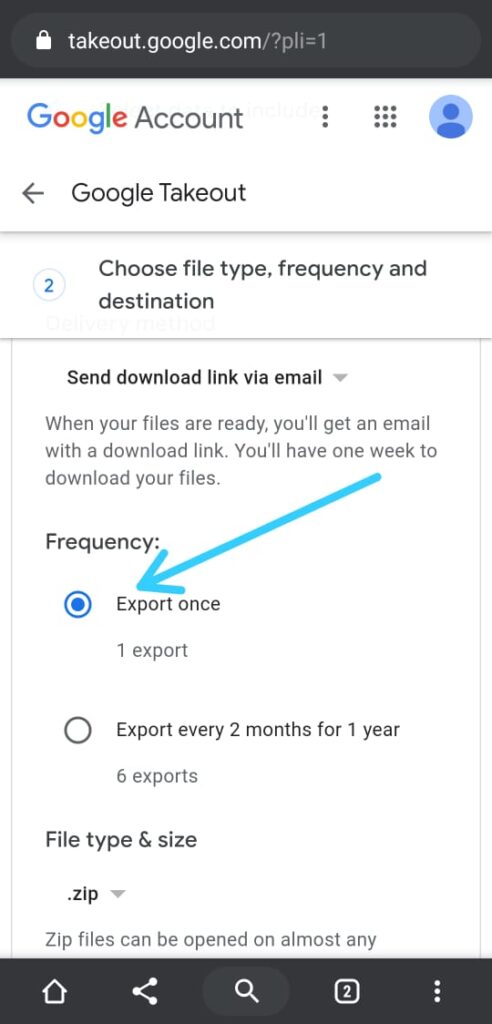 8) Next choose the file type you want, I choose the .zip extension.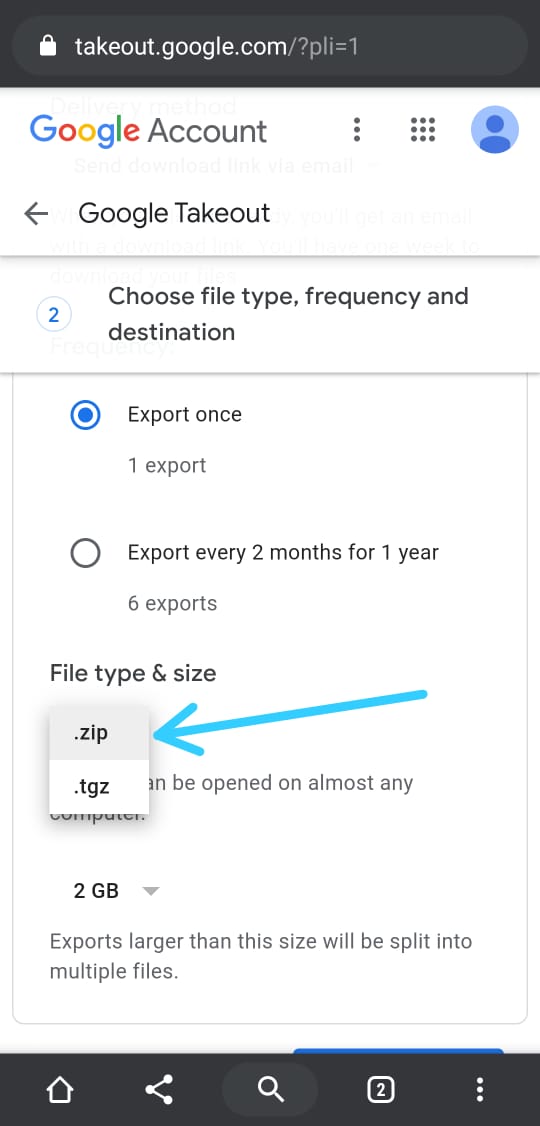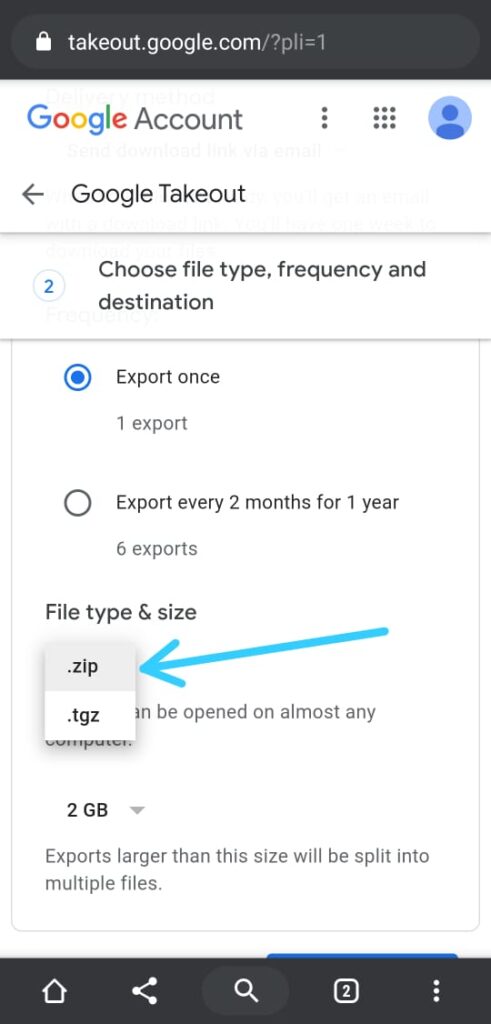 9) Now in this step you can split your data into multiple files. As if you have a limited data connection then it'll be hard for you to download a big file. So you can choose from 1GB to 50GB as you want.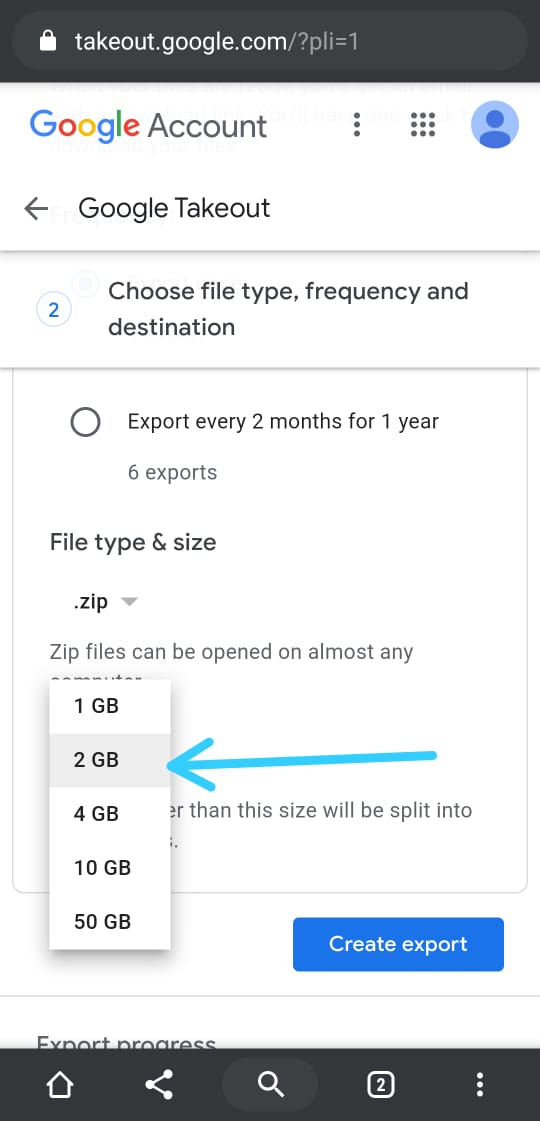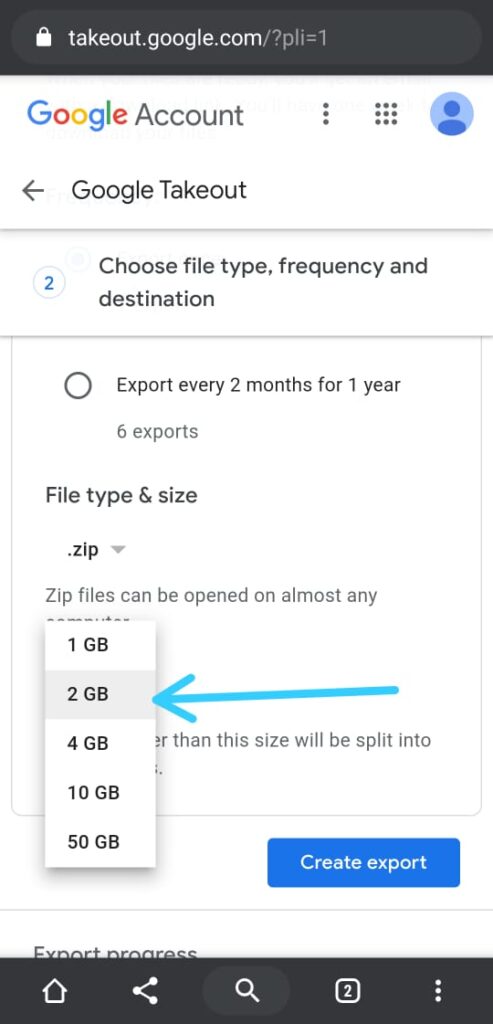 10) At the end you'll get the message saying that Your Export in progress. ( it could take hours or even days for your data to be available, Totally depends on the amount of your data.)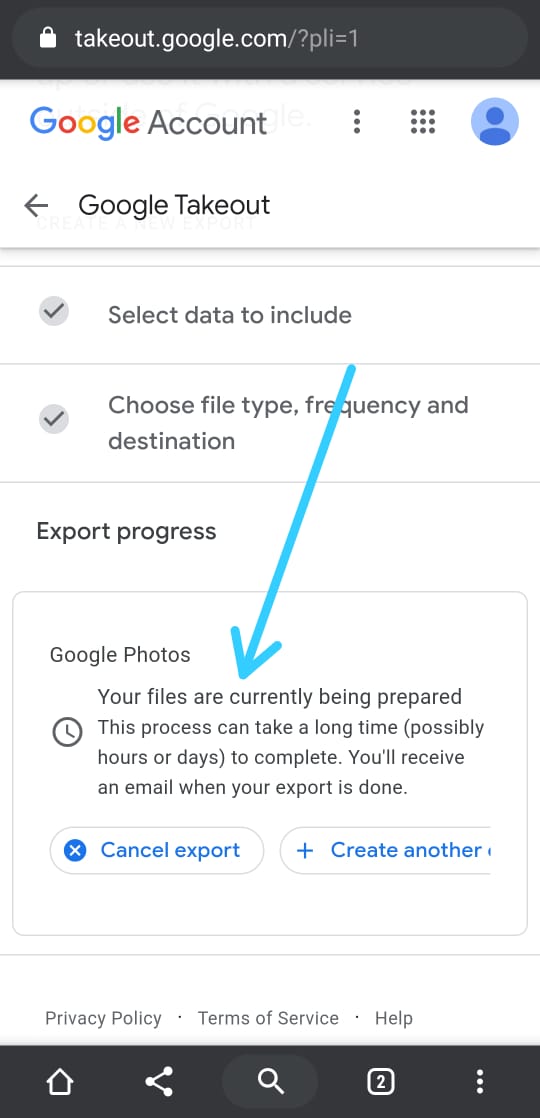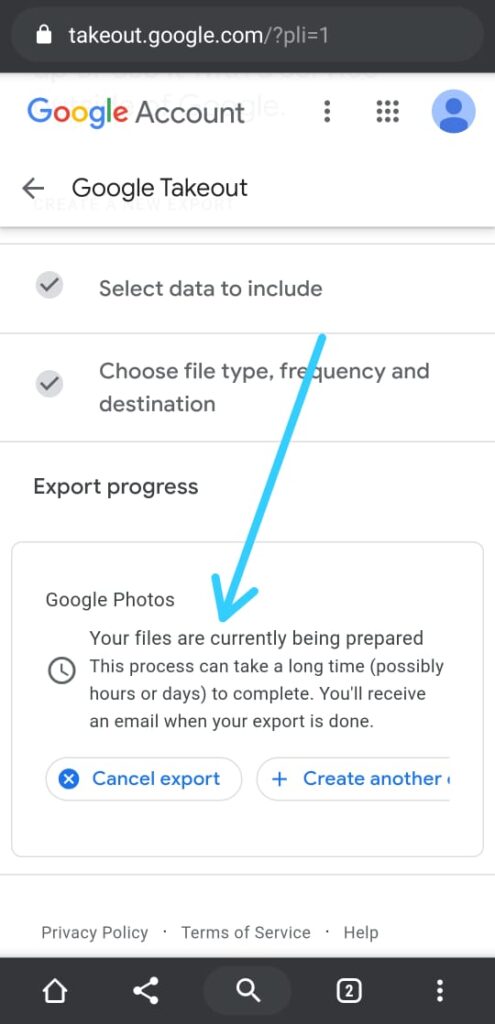 Once you get the Download link on your email then, simply download it & unzip all the files into one folder.
Now choose the cloud service you like & upload all downloaded data to that.
Wrap Up: Download your Google Photos
This is How to download your Google Photos and transfer them to other cloud services. In our upcoming article, we will tell you Hack to get Free Google Photo storage. For that Make sure you Join our Telegram Channel –NixLoop to get Notify.