If you are looking How to Copy Text from an Image on Android, then you just reach the best place on the internet. The steps are given below.
For this, you need nothing but the google app which is preinstalled on every android phone. So no new app installation is required in our method.
You must be wondering that Can Google extract text from an image? the answer is yes. Google has integrated some features into their ecosystems that use the Google Lens to copy text from your images on your phone. Here, we'll show you the steps to copy text from your pictures on your Android.
Also Read:- How to scan a QR code inside your phone without using another phone: 7 Steps
How to Copy Text from an Image on Android
1) In the first step open the Google app on your phone.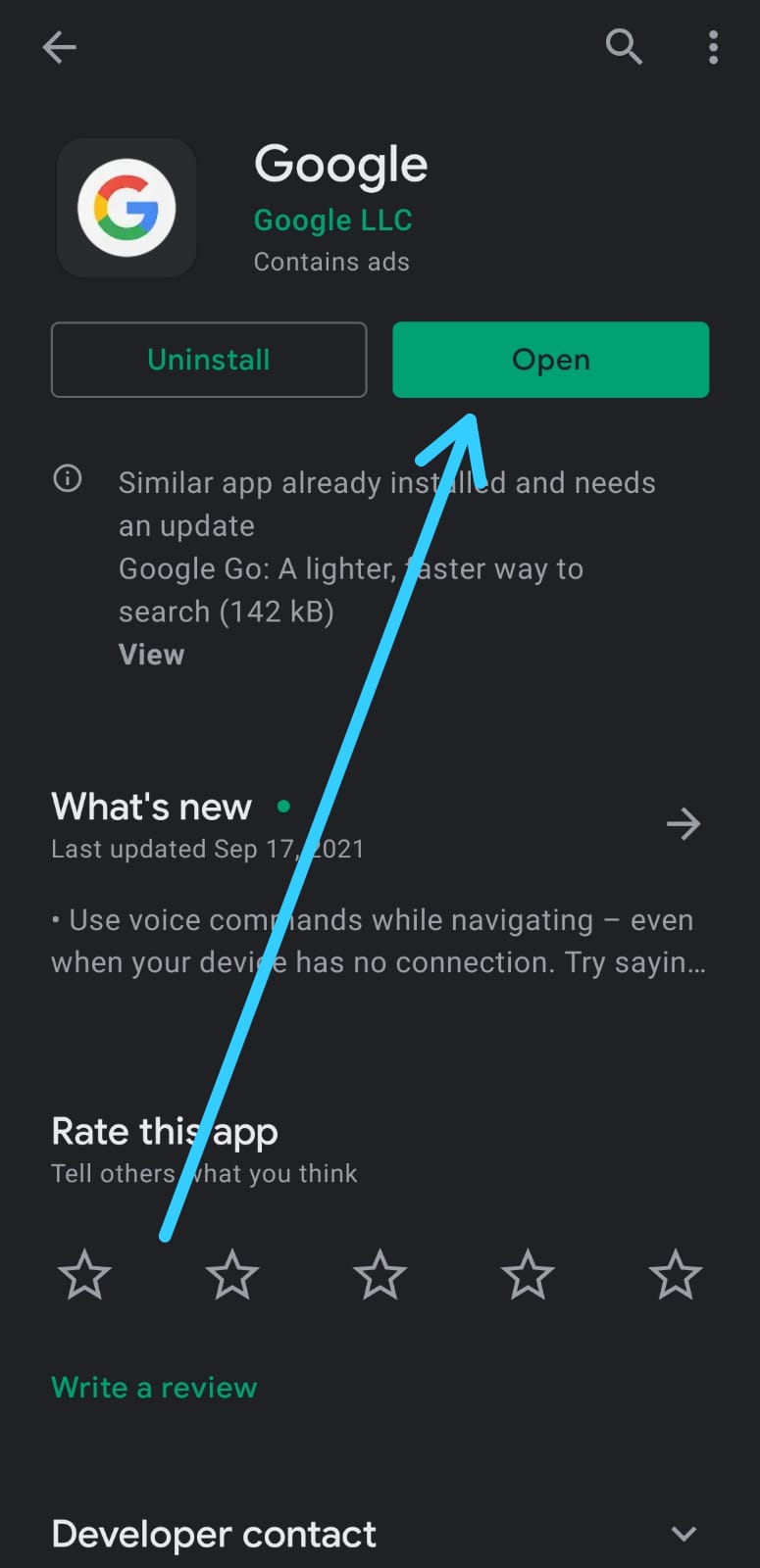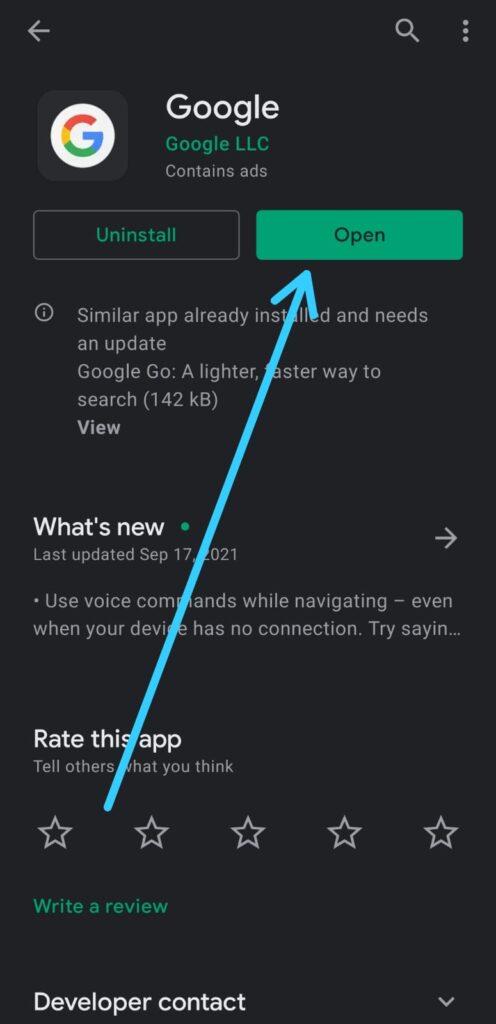 2) Now tap on the camera icon in the search bar as shown in the picture below.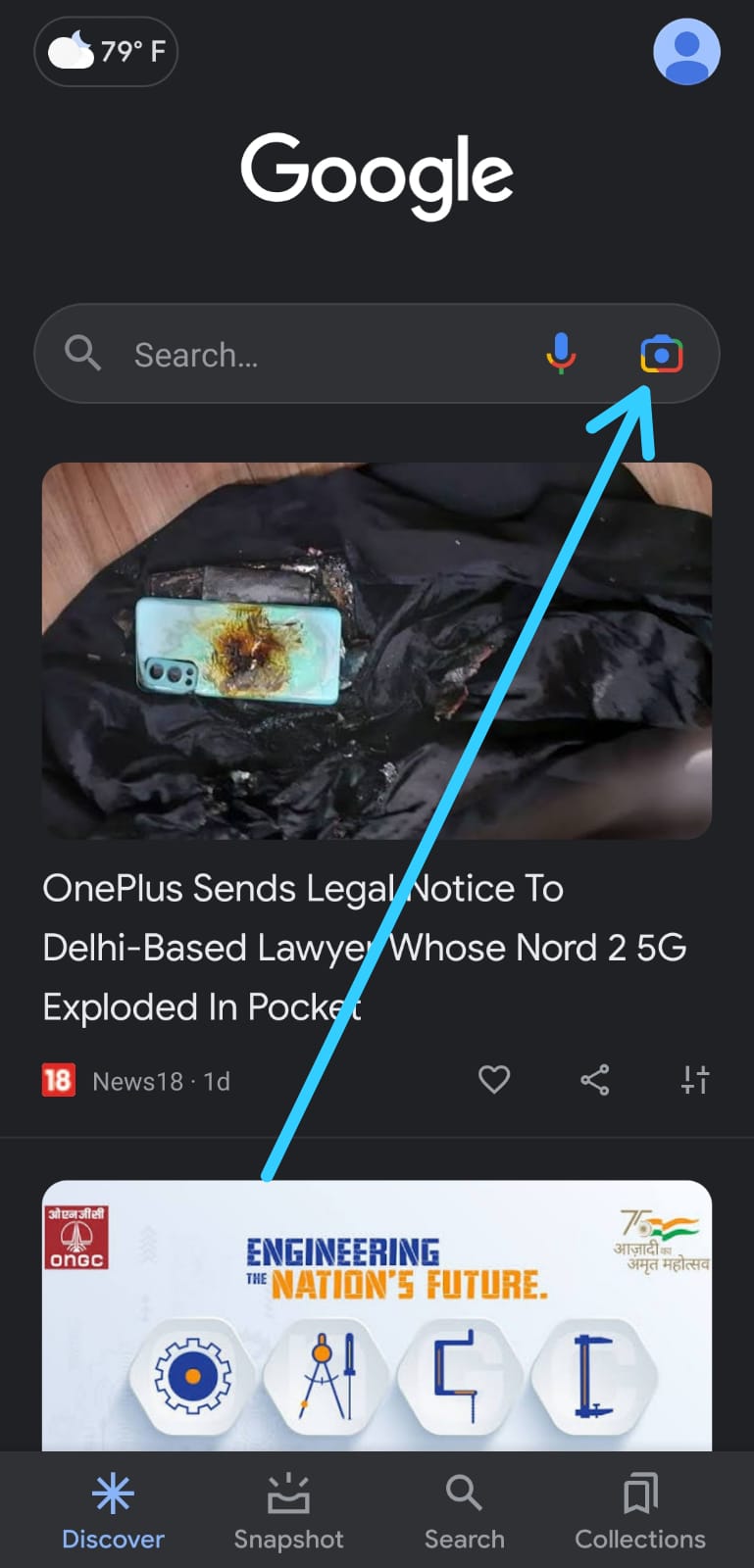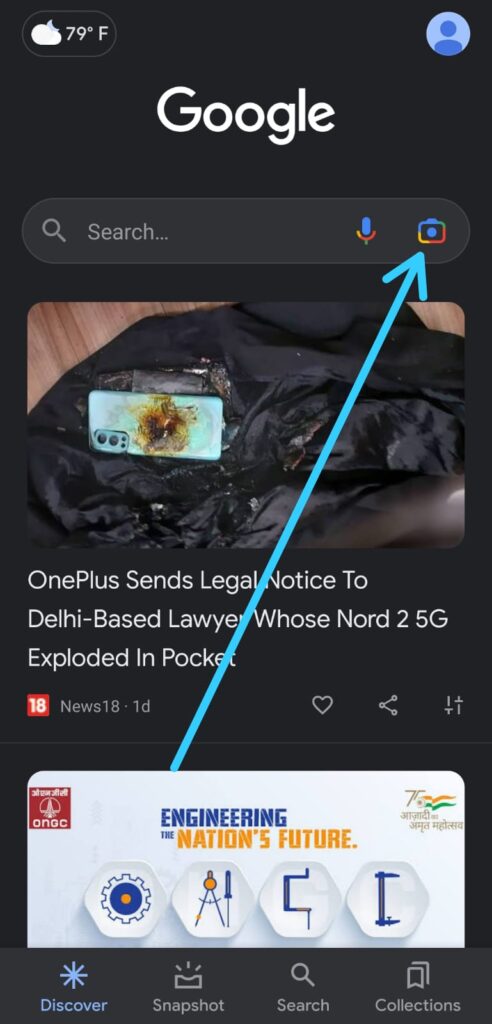 3) Next, choose the photo from the gallery below or you can also copy direct text by using the camera.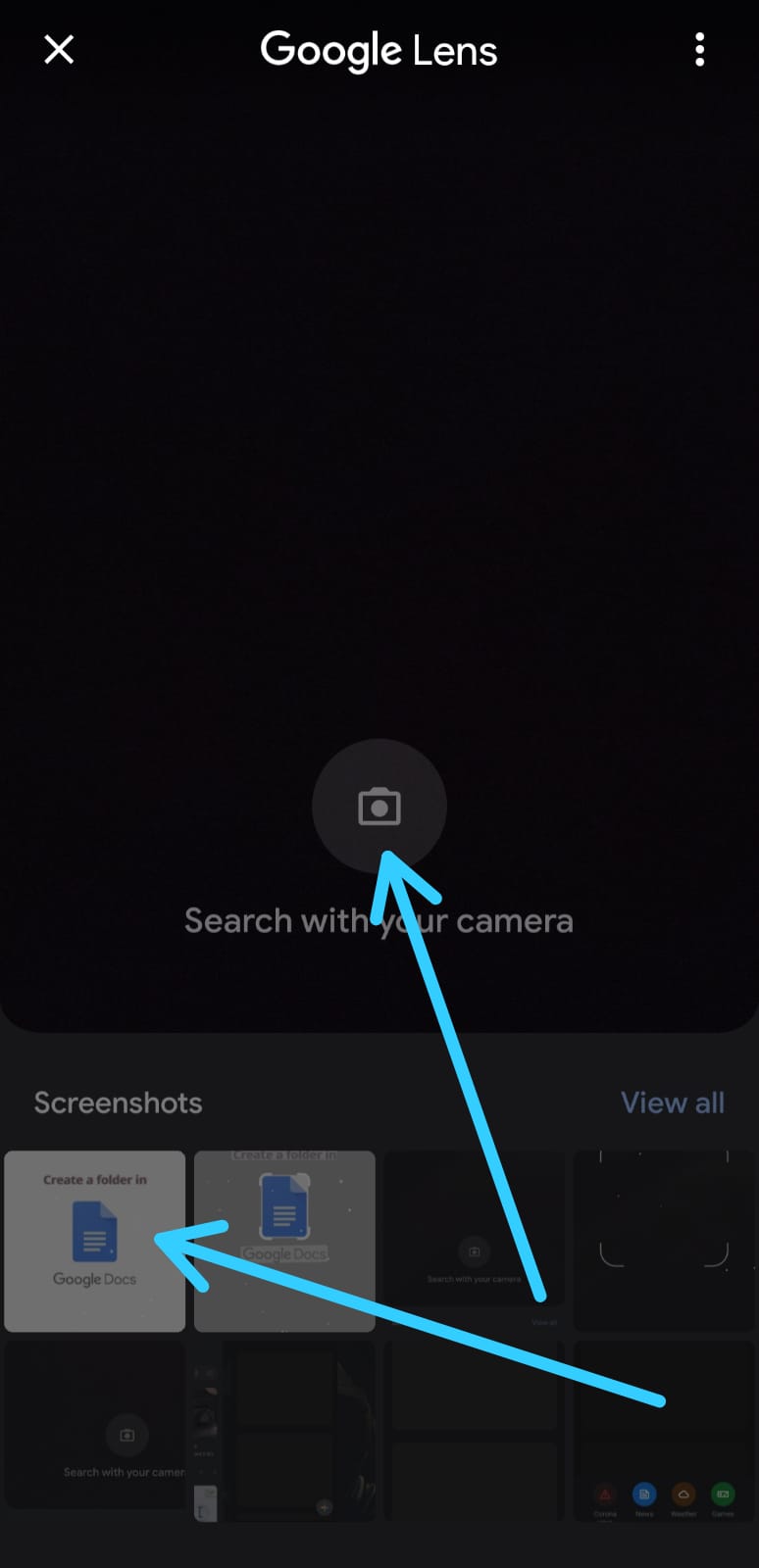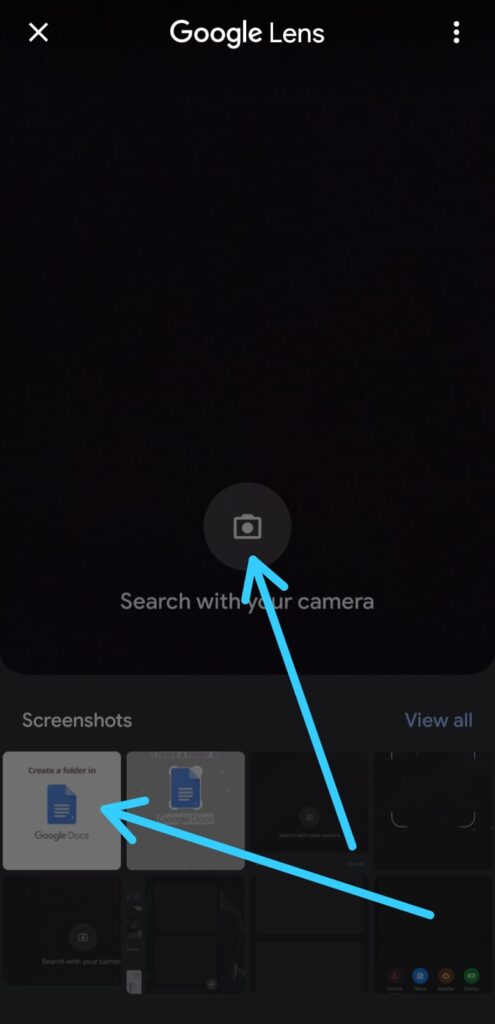 4) As the photo gets opened, the Google Lens will scan the image & highlight the text to copy. Just tap on the highlighted text.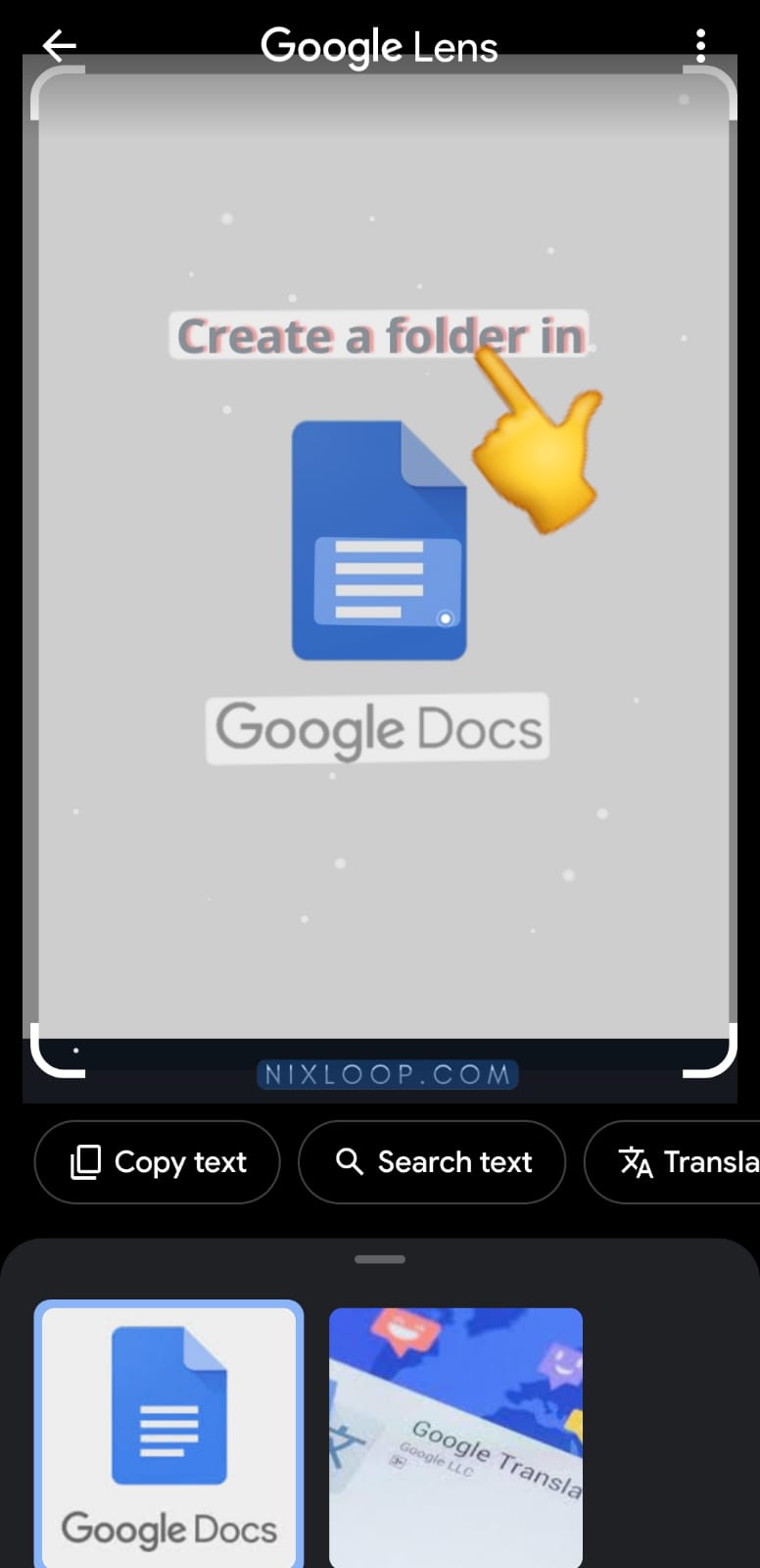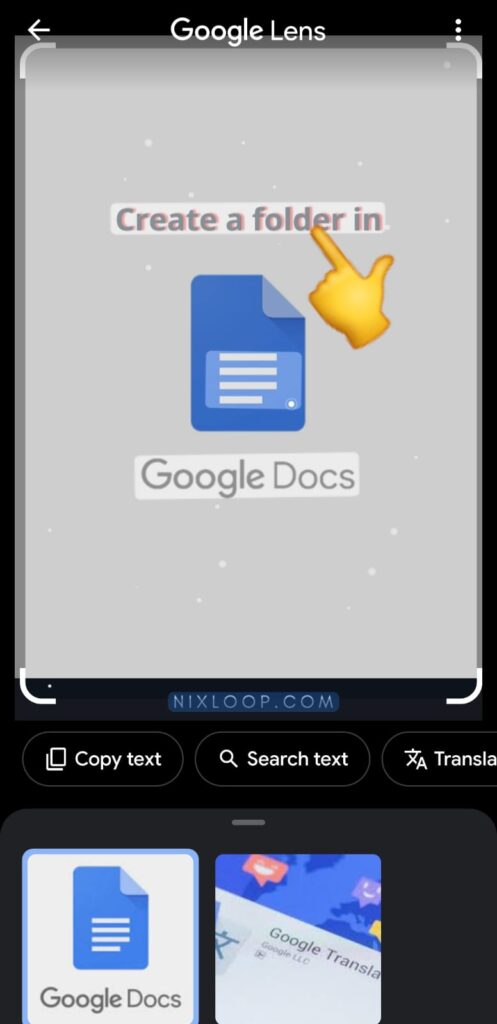 5) After that select how much Text you want to copy and in the last tap on the Copy text button at the bottom left corner & this step will Copy Text From Pictures.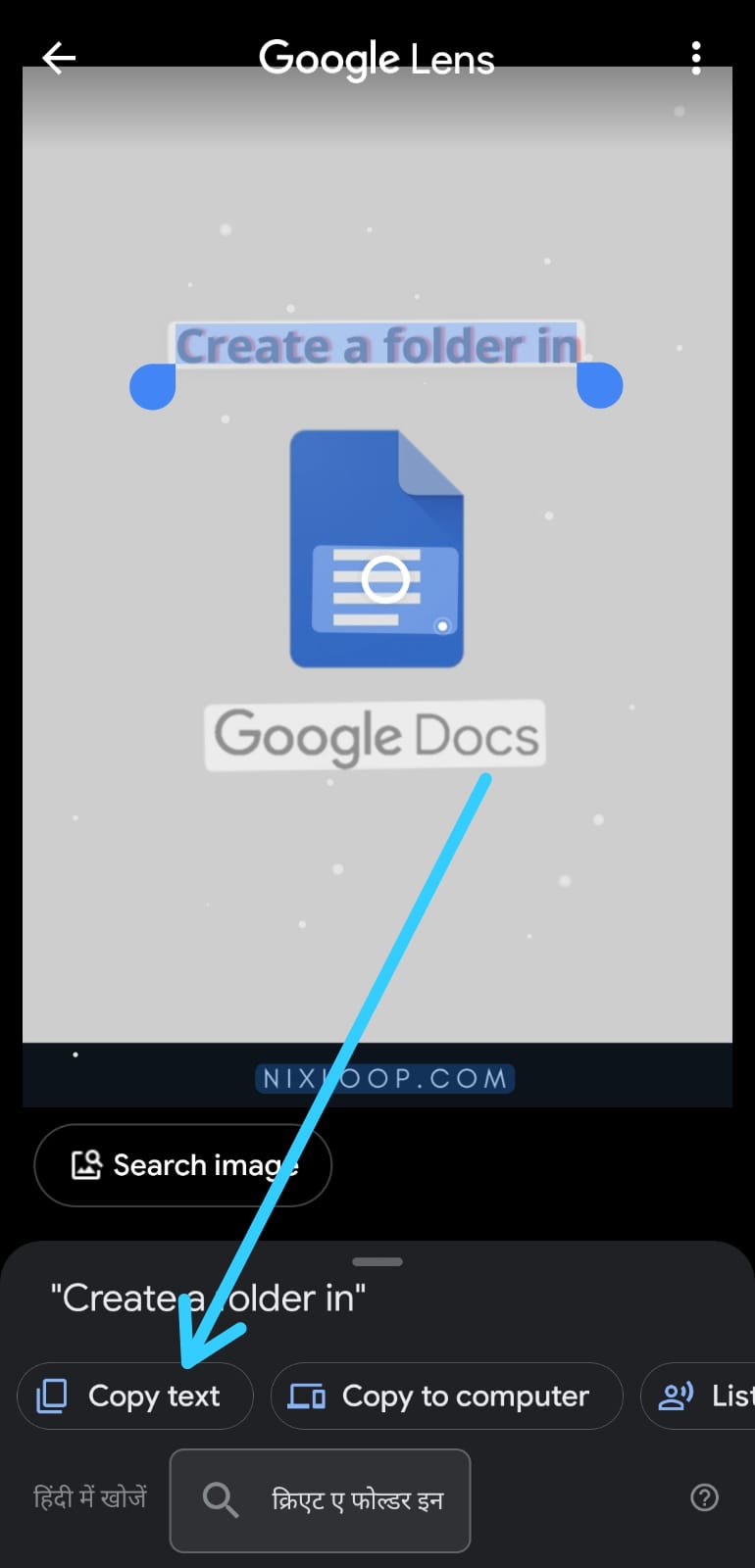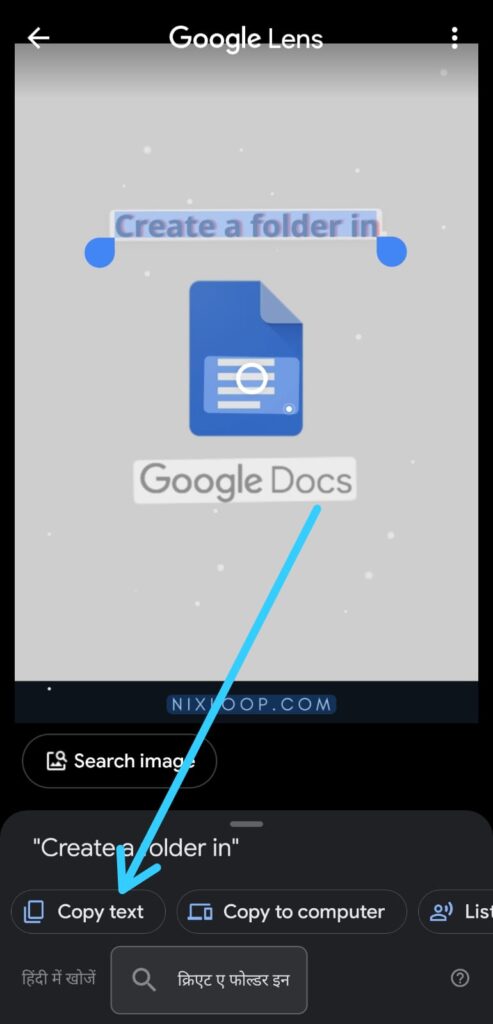 Also Read:- How to Add a second language to Google Assistant
Wrap up: Copy Text from an Image
This is all on the topic of How to Copy Text from an Image on Android. I hope it helps you.
If you got any issues then feel free to ask in the comment section or our Twitter page.
For more tips & tricks related to Google, You can join our Telegram Channel –NixLoop to get Notify on our future updates.