In this article, you'll learn How To Check your Instagram Comment History. Simple steps to View Your Past Instagram Comments.
Instagram comments are the way we interact with other people's profiles while they post something on it.
Nowadays Instagram is flooding with a lot of content. So when we comment on something then it becomes hard for us to find it a few days later.
In some cases, you may comment on something & now it looks inappropriate to you. So if you want to change it then it'll become hard to find or even remember what you have done.
But there is a way to view every comment you've made on Instagram. So let's see the process.
Also Read:- How to Check if Someone Blocked You On Instagram
How To Check your Instagram Comment History
To keep it straight let me let you that there is no direct option in the Instagram app to See All the Comments You Made on Instagram.
But you can view this from your Instagram Data. For that, Firstly you need to download your Instagram data. Then you can find your past comments on someone else's Instagram post.
How to download your Instagram data and get a file with all of your photos, COMMENTS, messages, and more
1) Open your Instagram & go to the profile section. Here tap on the Hamburger icon at the top right corner.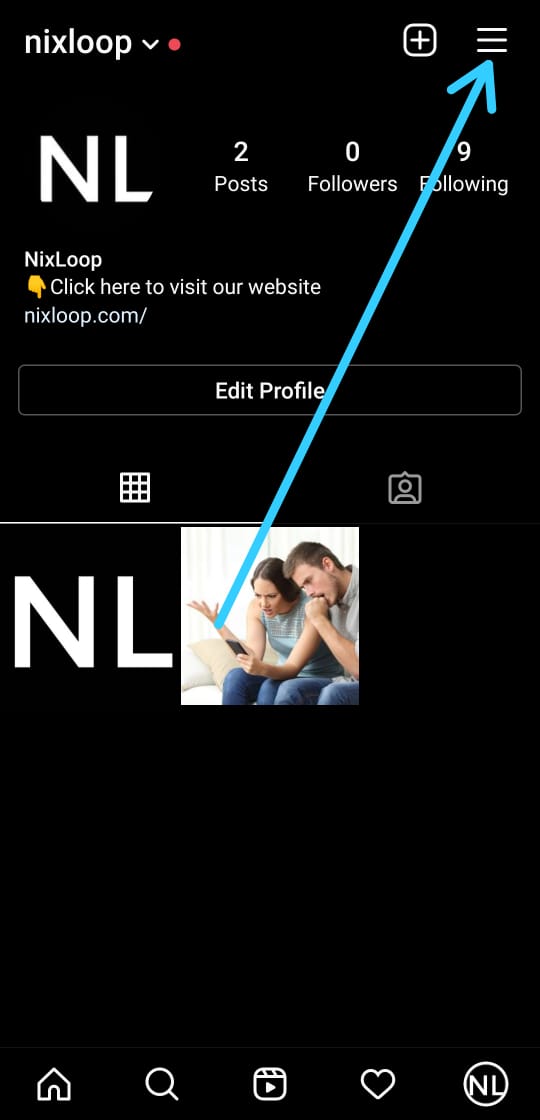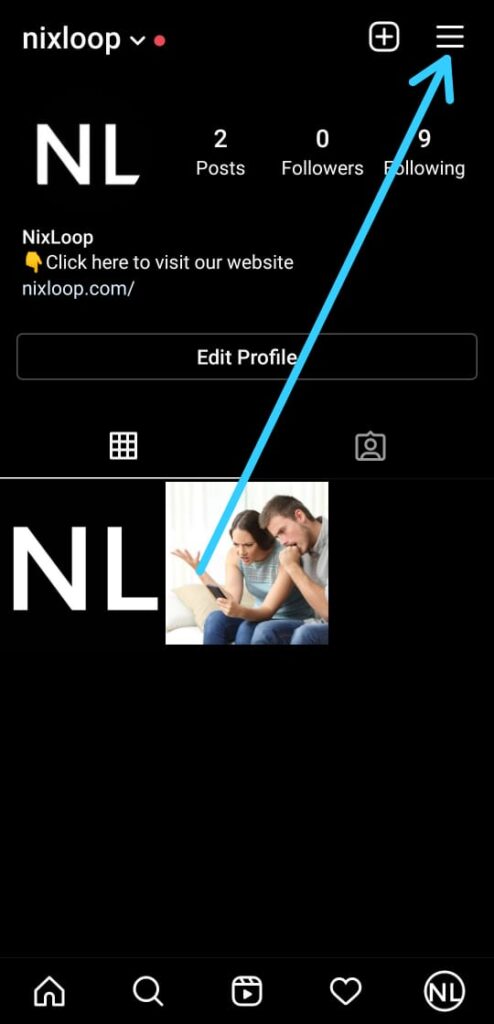 2) Now open the Instagram settings by tapping on the Settings option at the bottom of the page.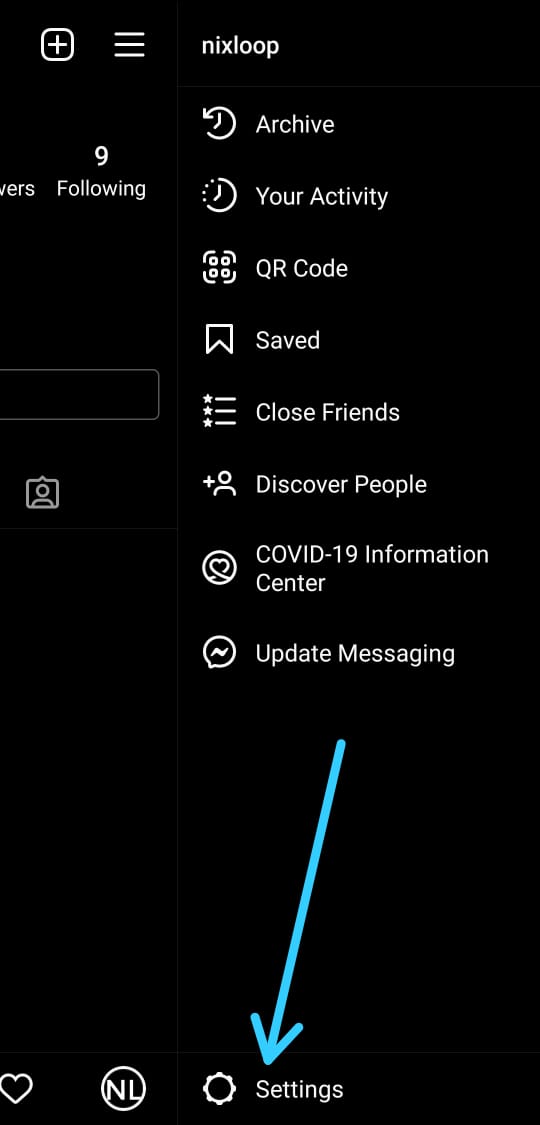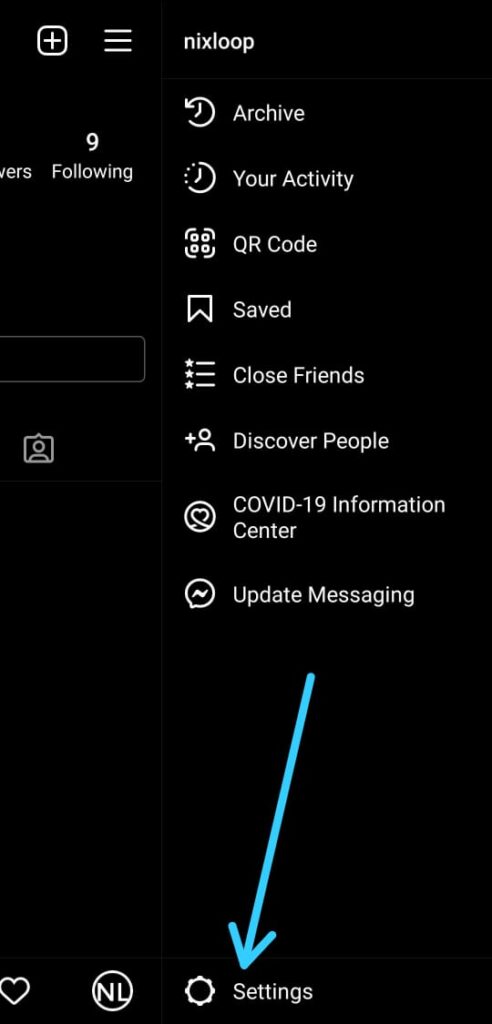 3) In the settings tap on the security option.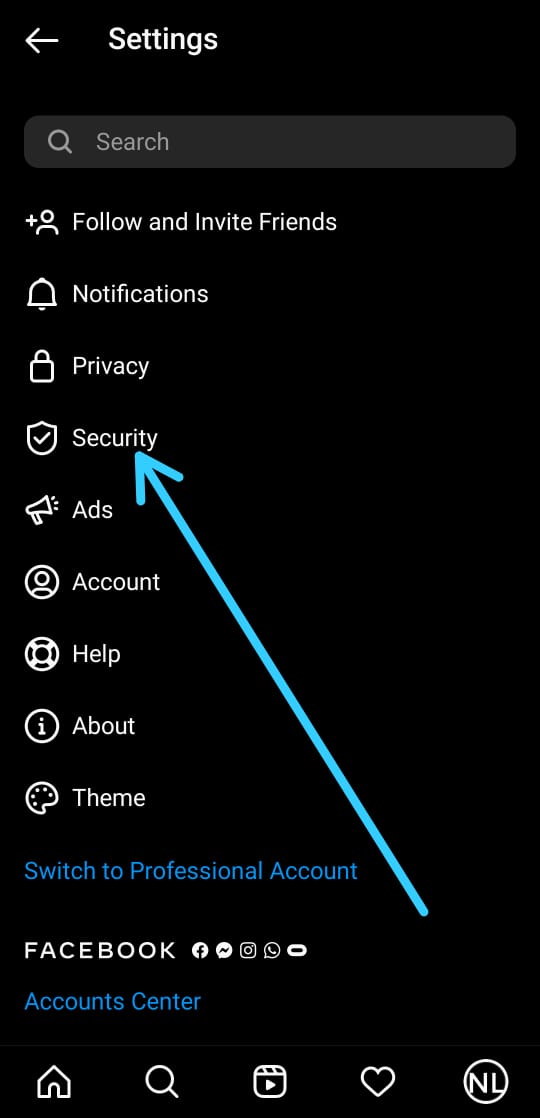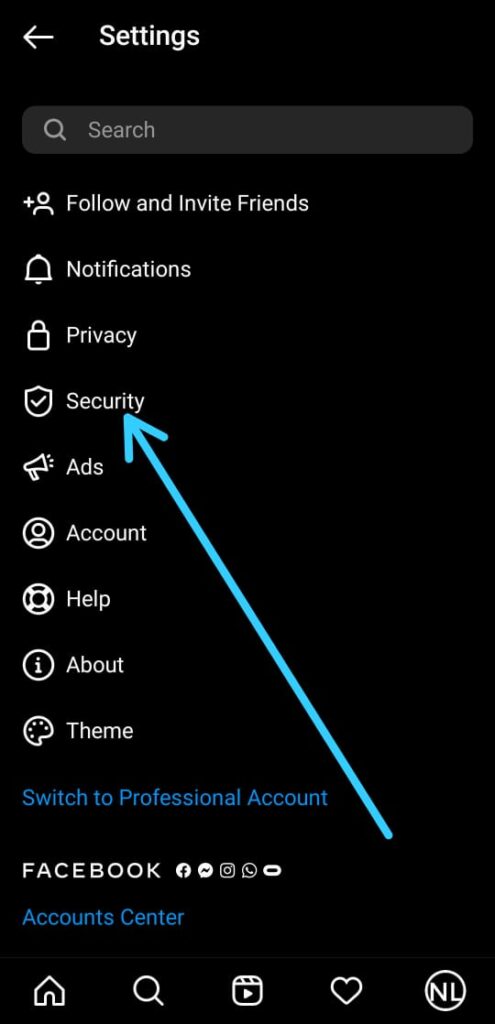 4) Now in the security, You will see the Download Data option In the Data and History section.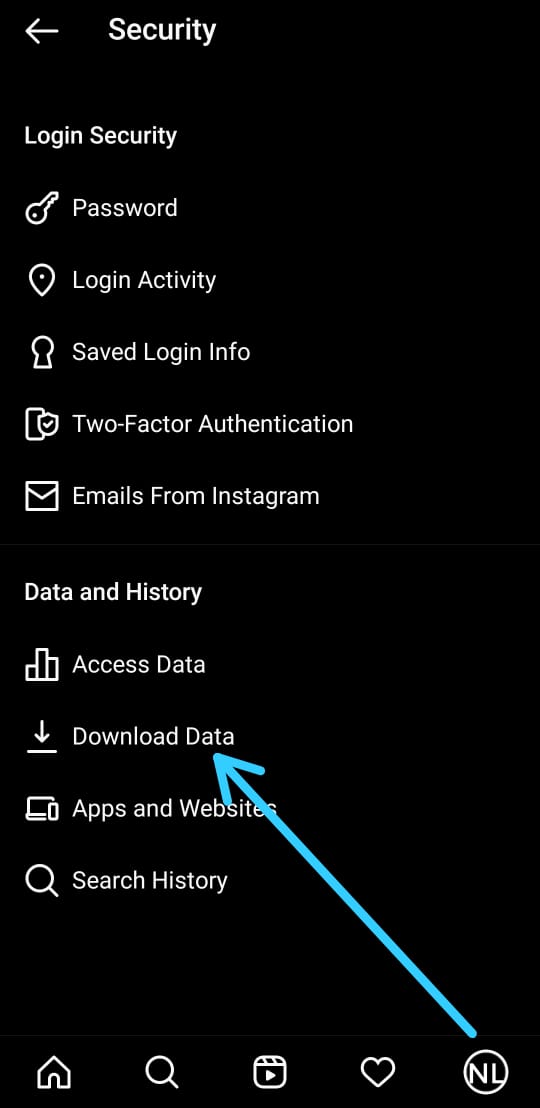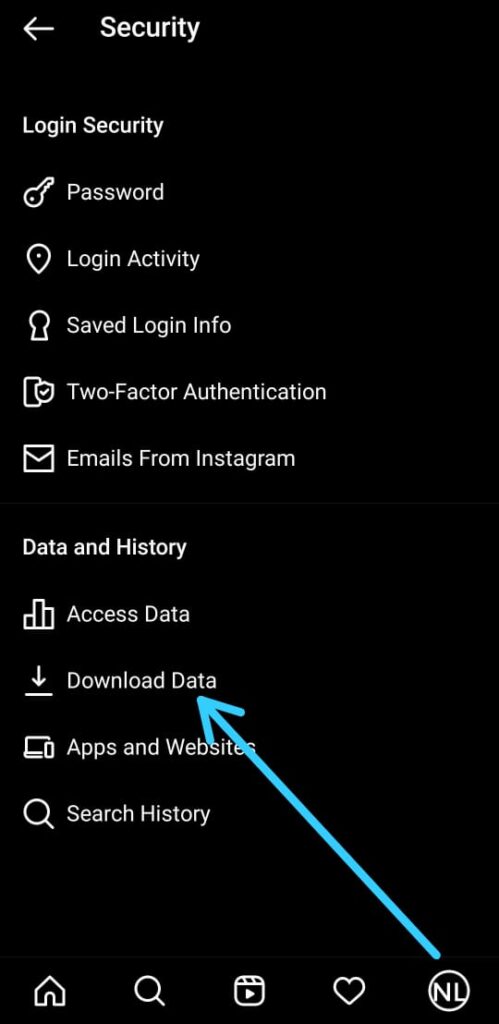 5) In this step Type your email & after that, Instagram will ask for a password for confirmation. Tap on the Done after completing these steps.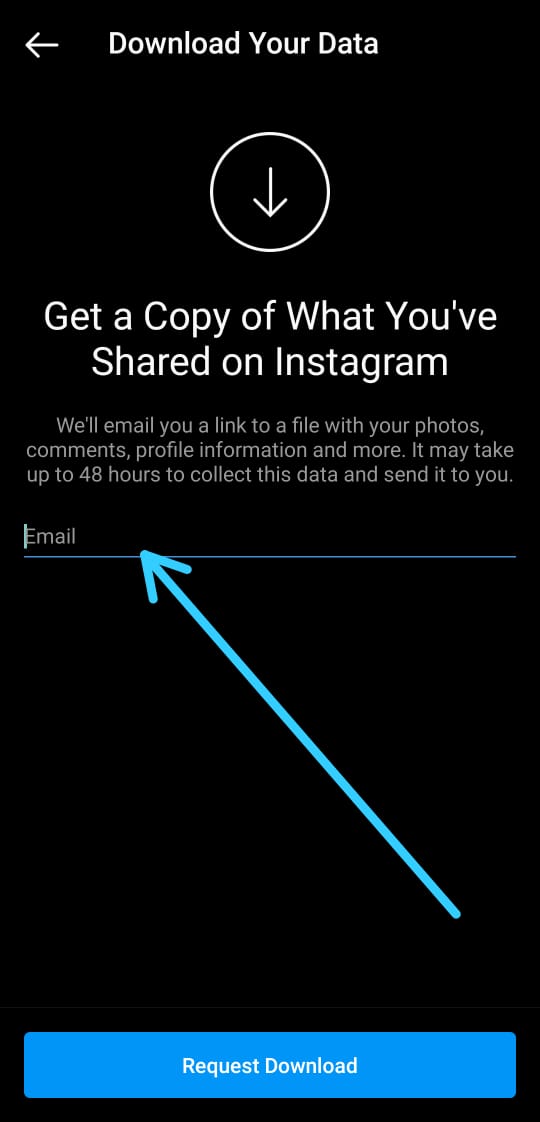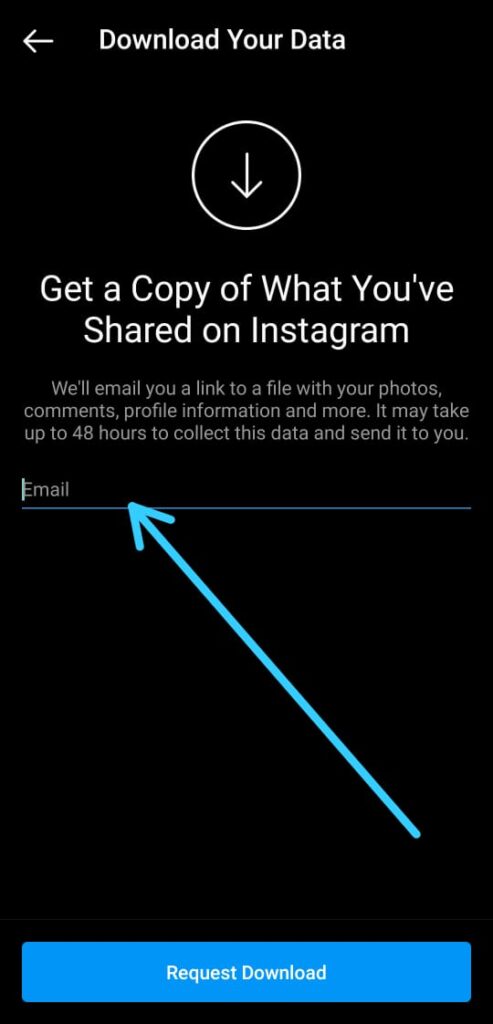 6) Now you'll receive an email within  48 hours( Totaly depends on your amount of data). Click on the Download Information when you receive it.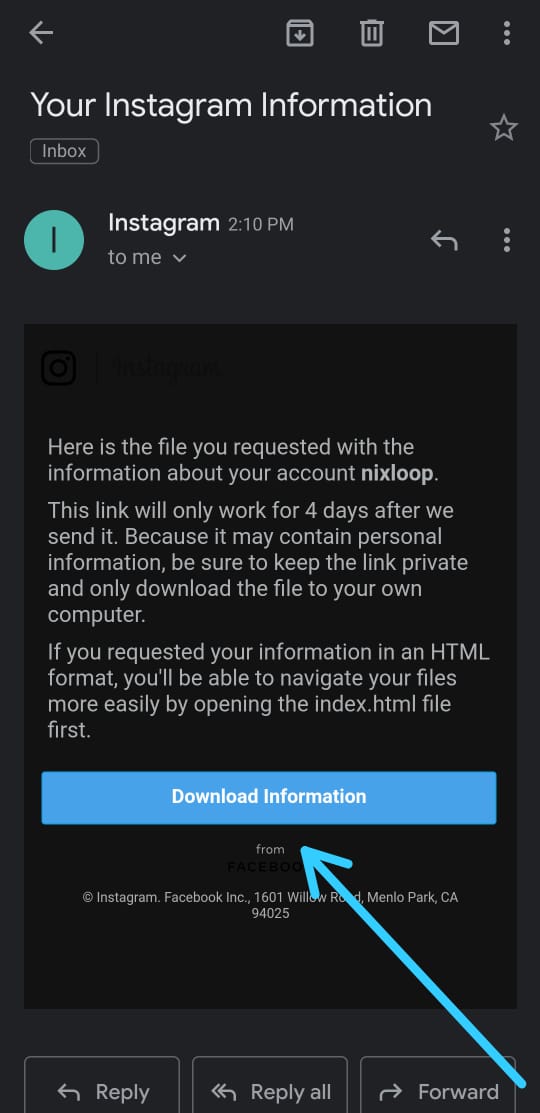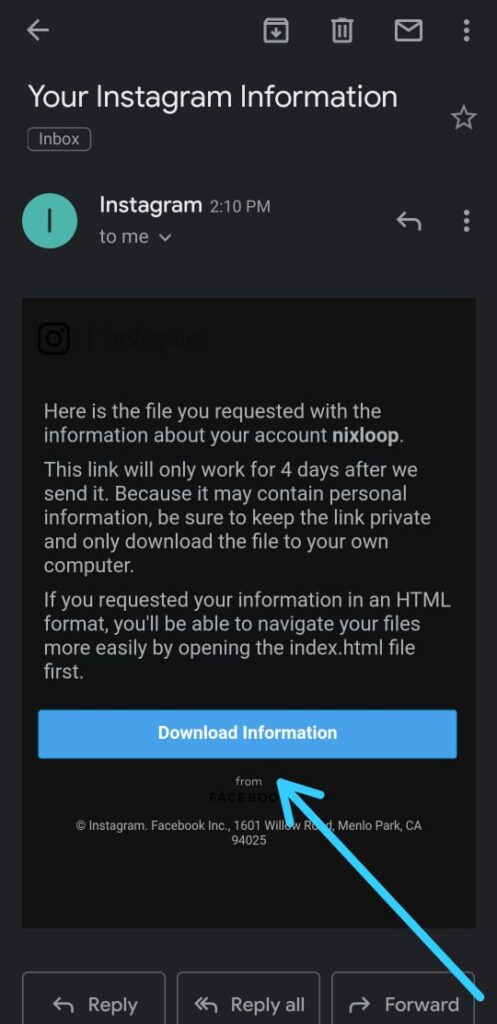 7) After a few redirections you will get redirected to your browser. Here again, tap on the Download Information link at the bottom.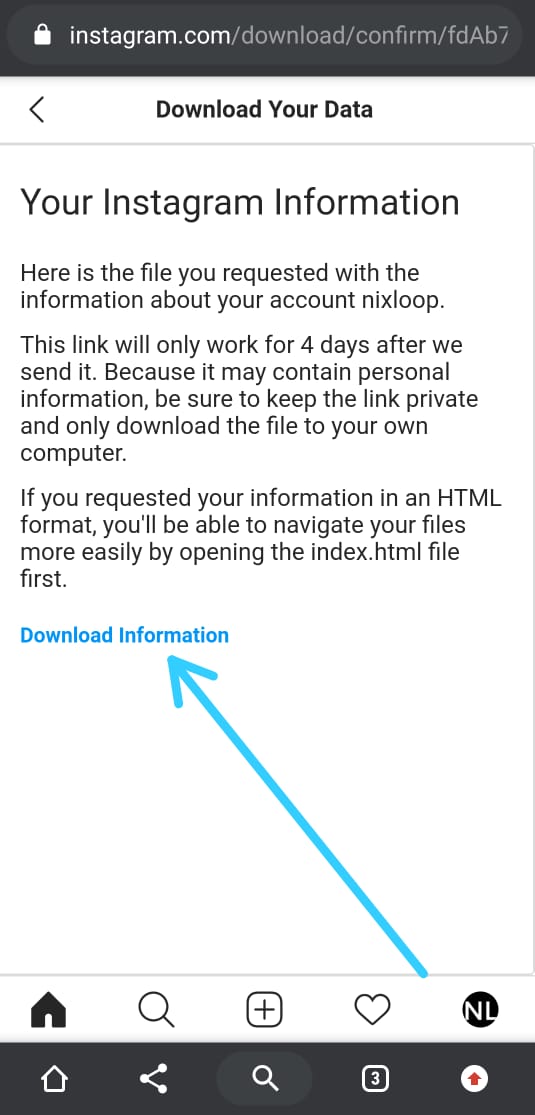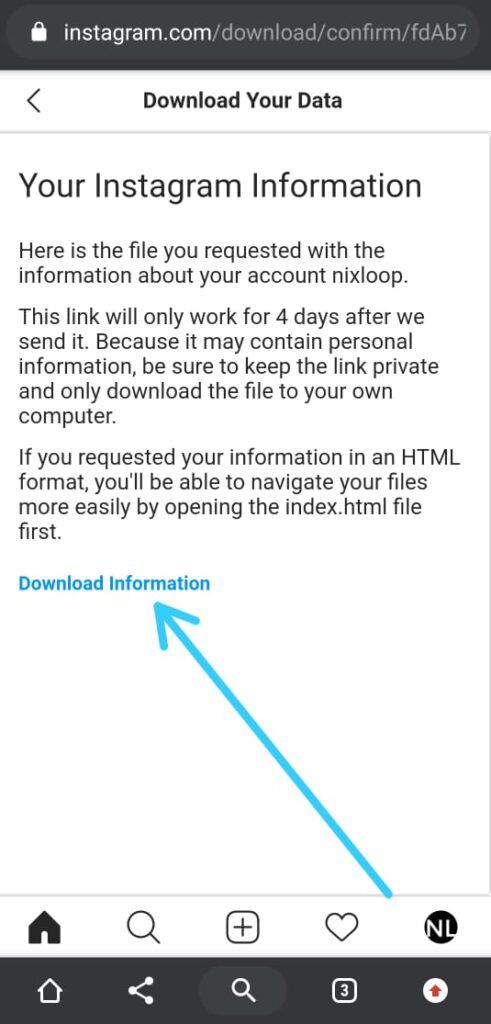 8) Now open the Downloaded File on your device. When you'll open it then you'll get a different folder in it. Open the comments folder here.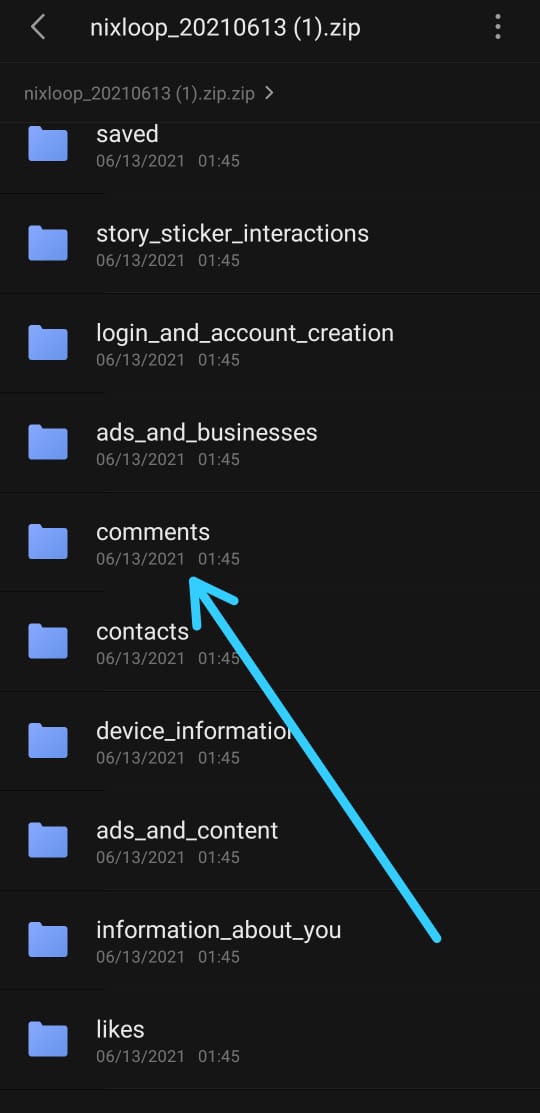 9) In the comment folder you'll get a file named post_commnets. Just tap to open it.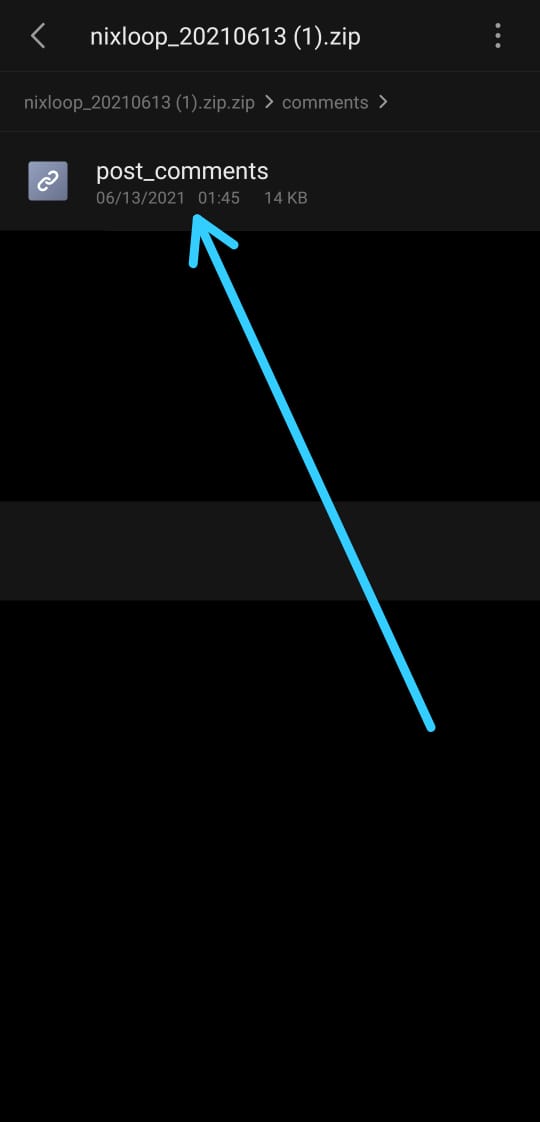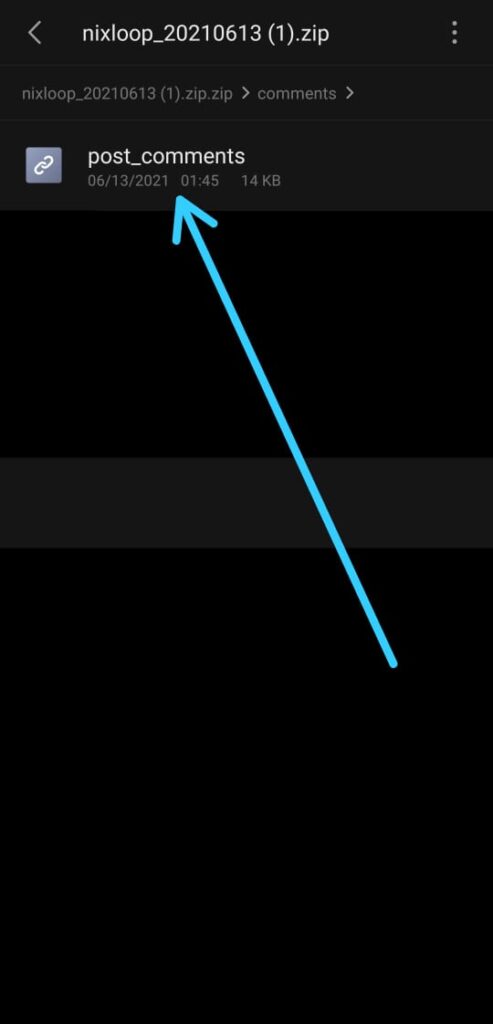 10) After it opens up, Here you can see all the comments that you posted on Instagram From the day you start using this app.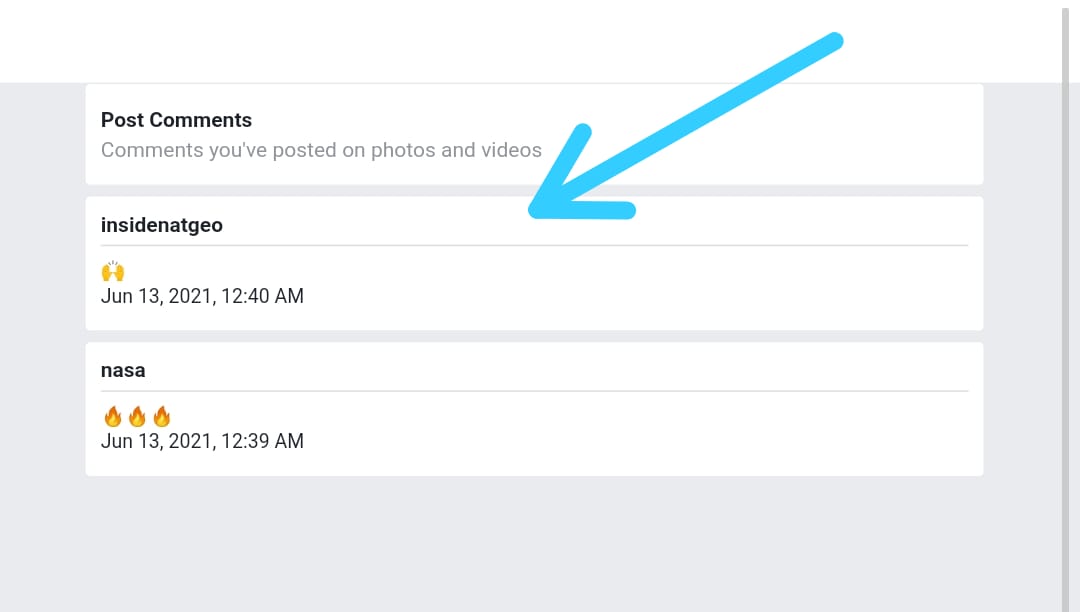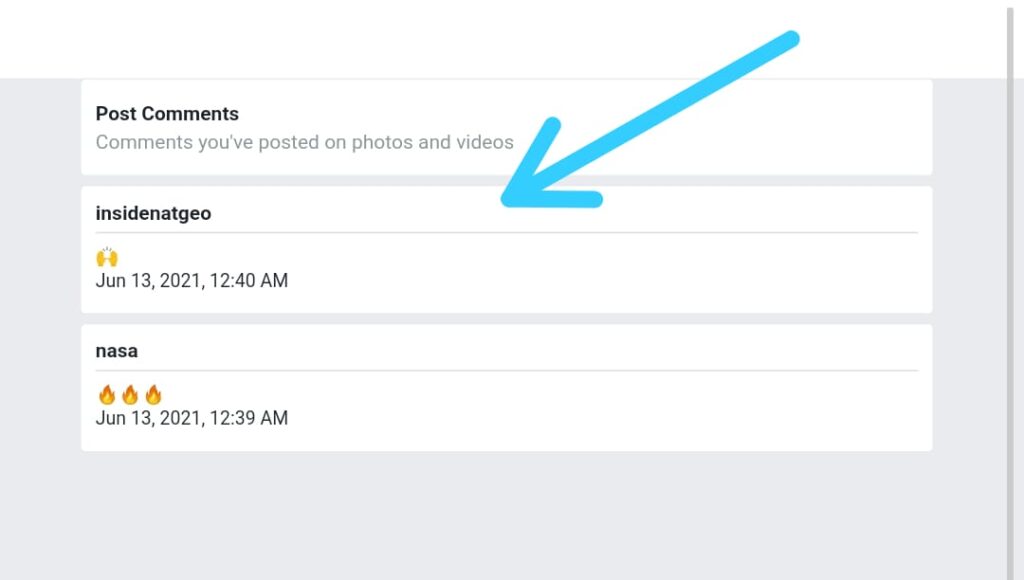 Wrap Up: Check your Instagram Comment History
This is all on the topic of How To Check your Instagram Comment History. I hope we get a native feature to view comments within the Instagram App.
If you found this helpful then For more quick tips & tricks, you can join our Telegram Channel –NixLoop.
Related Article:-