If you are looking for How to change the chat theme on Instagram for all chats, then here is a simple step-by-step guide for that.
Instagram is one of the most popular social media platforms that does not need any introduction. In Instagram, we got a DM(direct messaging) Feature by which we can chat with anyone.
By default, we got classic white and night mode in the chat section. But with the Instagram themes feature you can change it to different colors. So if you get bored of the black & white background on Instagram then here is how to change the chat theme in Instagram on any phone. so without any further ado let's get started.
Also Read:- How to Check if Someone Blocked You On Instagram
How to change the chat theme on Instagram for all chats
1) Open the Instagram app on your phone & open an Instagram Message in the DM section.
2) On the Instagram chat page, tap on the ℹ button at the top right corner.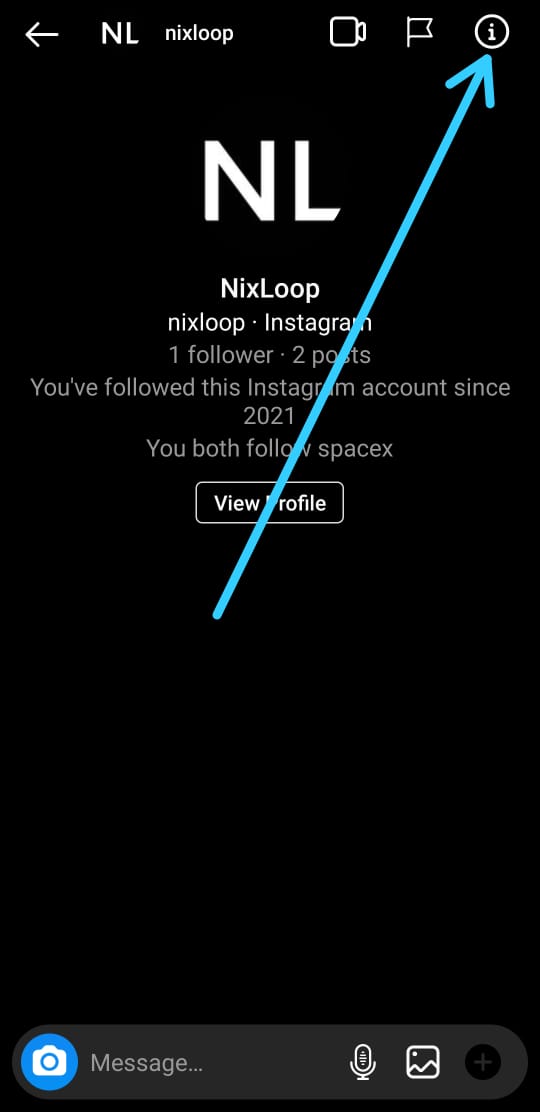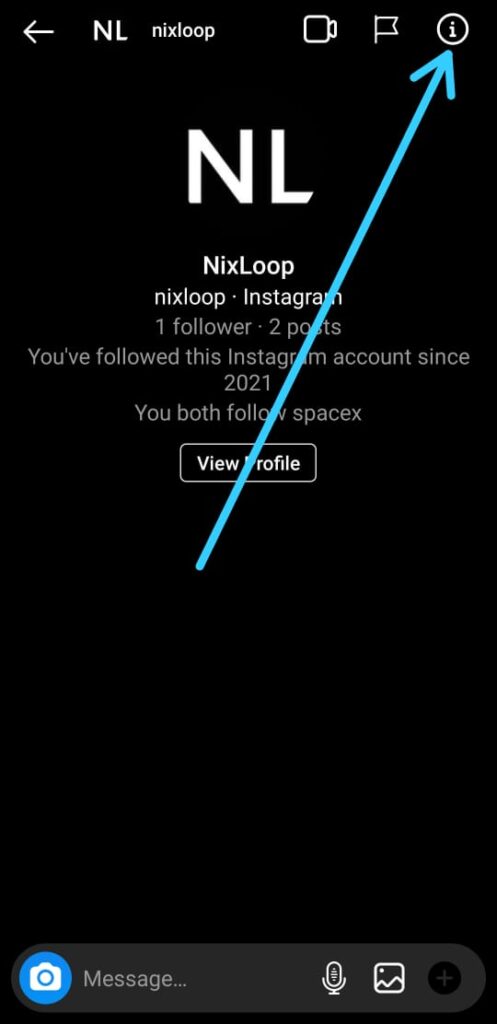 3) Next, In the Chat settings, tap on the Theme option.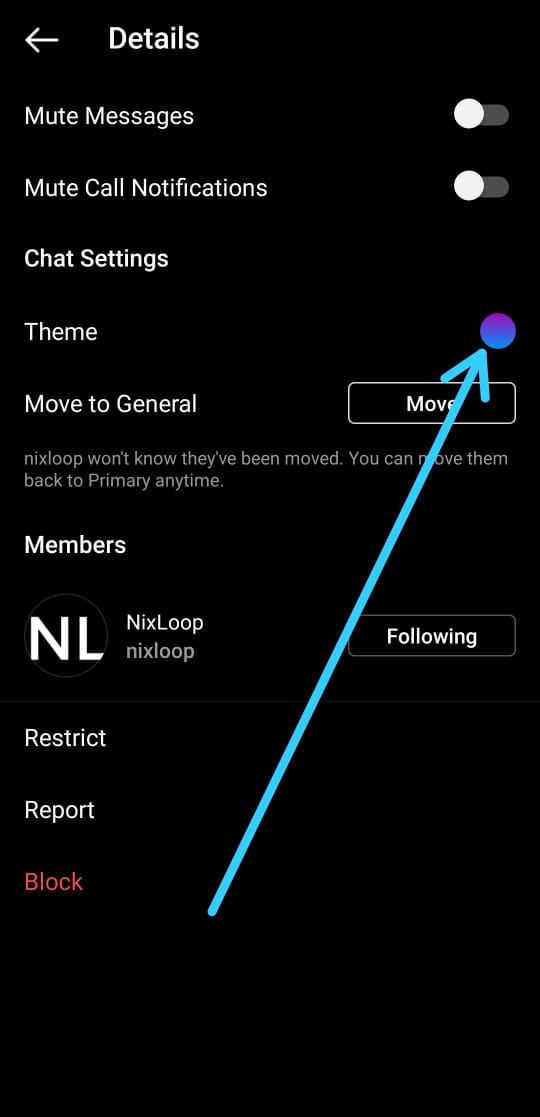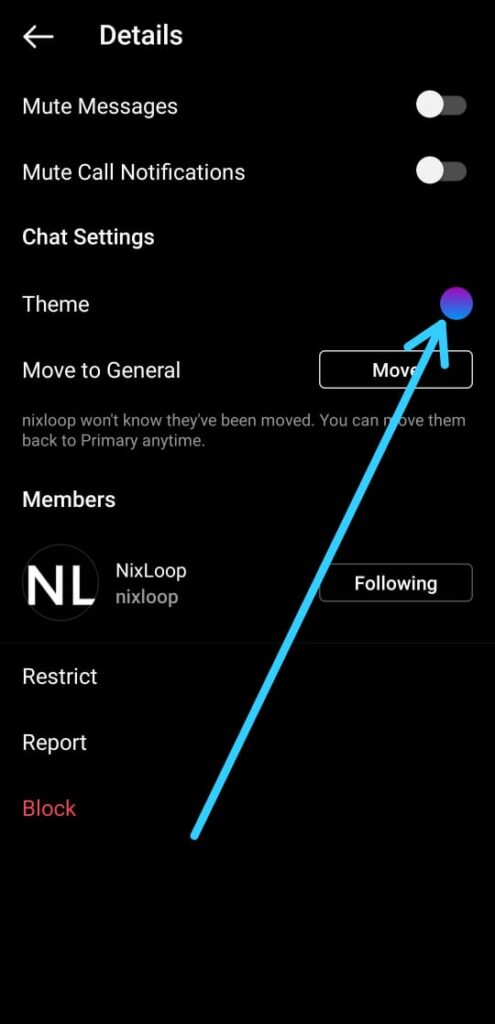 4) Now the theme section will open up, Here select the theme you want as an Instagram chat background & tap on it.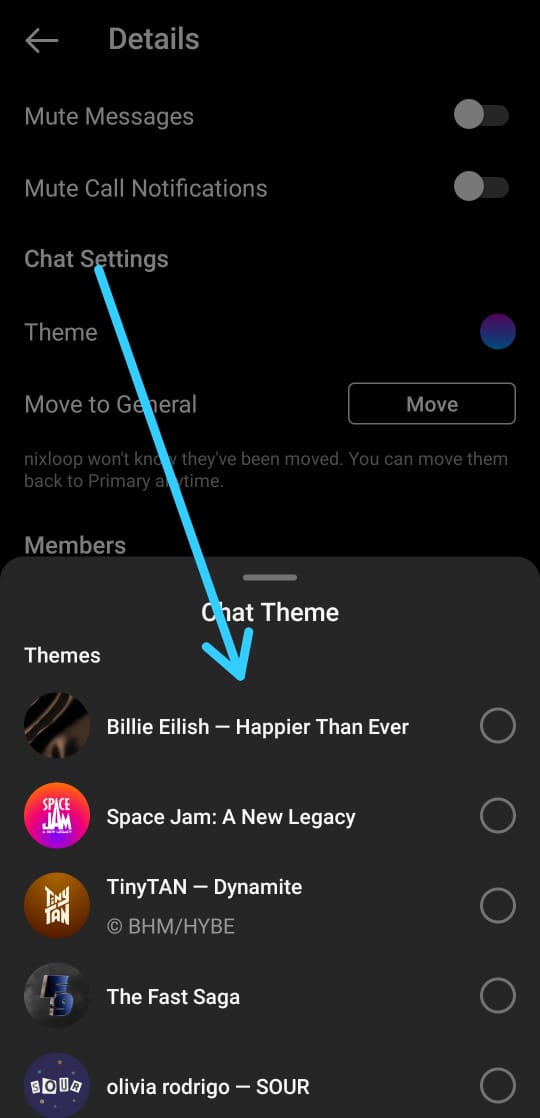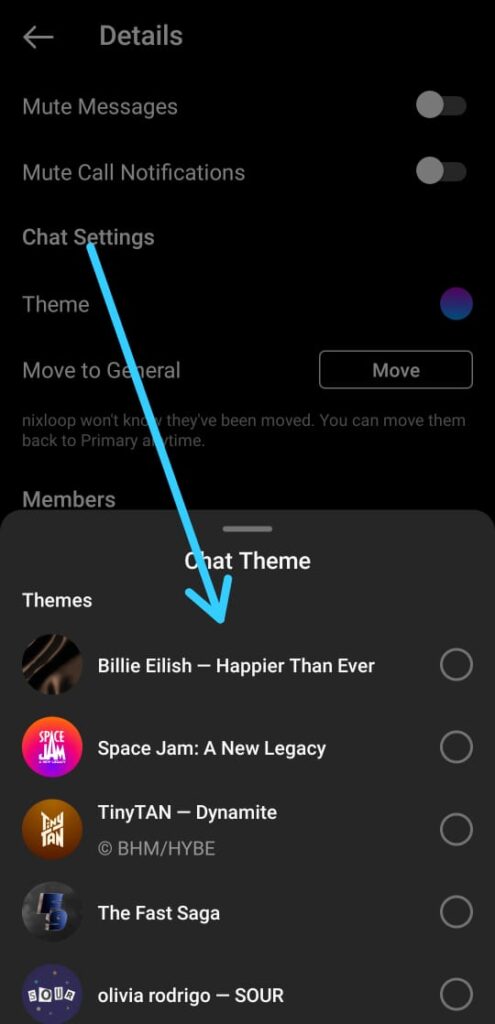 5) Here you go, as you tap on any theme you'll notice that your Instagram chat color just got changed.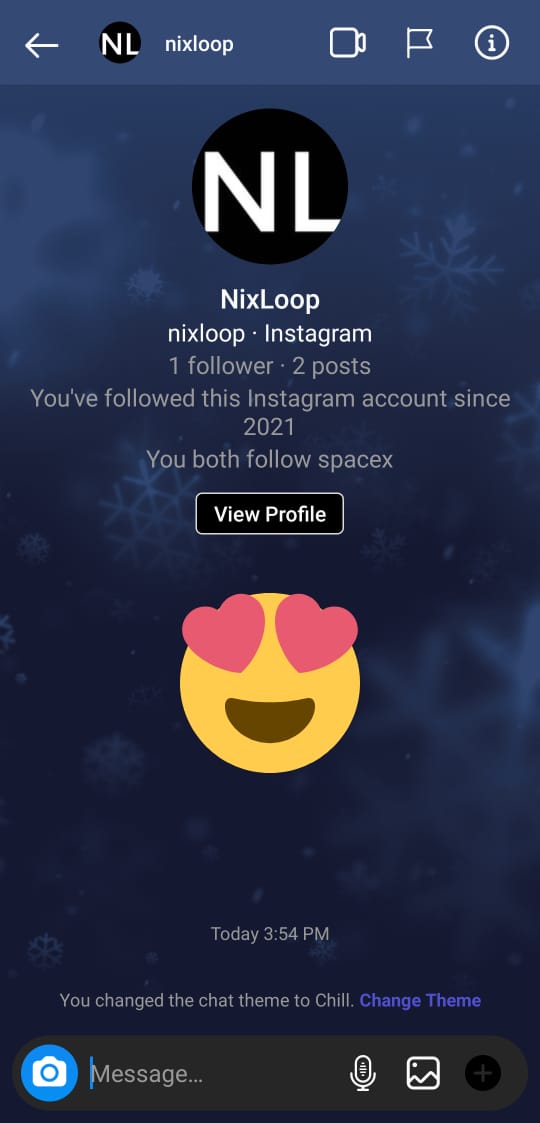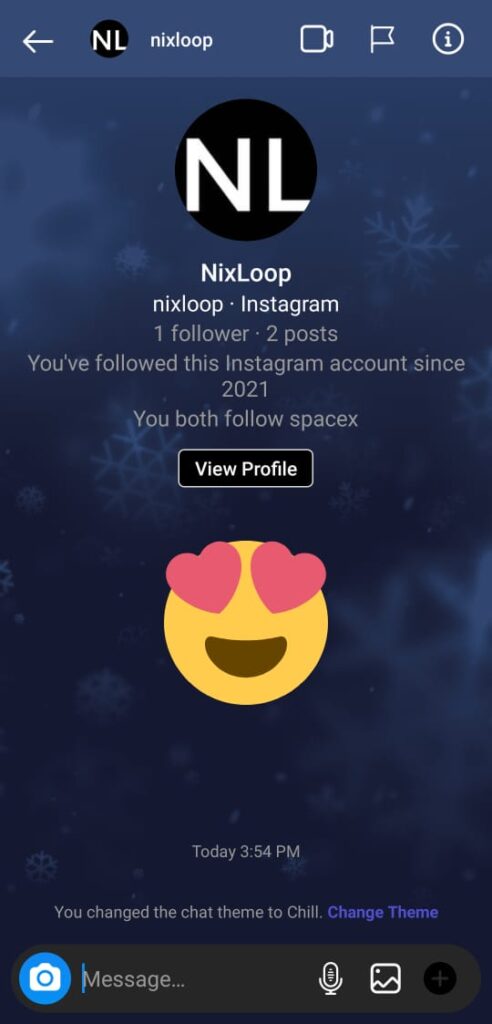 6) If you don't like the current theme then you can repeat the process & change the theme. Just explore every theme & you'll get want you like the most.
Also Read:- Trick to share full 60-second reels on Instagram story
Wrap up: change the chat theme on Instagram
This is all on the topic of How to change the chat theme on Instagram for all chats. I hope it helps you.
If you got any issues then feel free to ask in the comment section or our Twitter page.
For more tips & tricks related to Instagram, You can join our Telegram Channel –NixLoop to get Notify on our future updates.