Looking for How to Add Links to Instagram Stories Using Stickers, then follow the step-by-step guide given below in this article.
Instagram has long offered one way for you to add links to Instagram Stories: The swipe-up link tool. If you have access to it, it allows your viewers to swipe up on your story or tap an arrow at the bottom of their screen to access the link you've included without requiring them to leave the Instagram app. But to use this link feature you need to have 10,000 followers.
As of August 30, Instagram has deprecated swipe-up links and moved its functionality to Link Stickers. Link Stickers is essentially a new way for influencers and eligible accounts to share links with their followers through Instagram Stories. Instead of swiping up, users will now have to tap on the link sticker that creators add to their Stories.
So here you will learn that how can use this feature as a creator. so without further ado let's get started.
Also Read:- How to put a Clickable link in the Instagram post caption
Here's how to Add Links to Instagram Stories Using Stickers in 2021
1) In the first step open the Instagram app and swipe left from the home feed to enter the Story section. Here, pick an image from your gallery.
2) After that tap on the Sticker icon at the top of the screen. As the Stickers panel opens up, you will notice there's a new Link sticker. Tap on it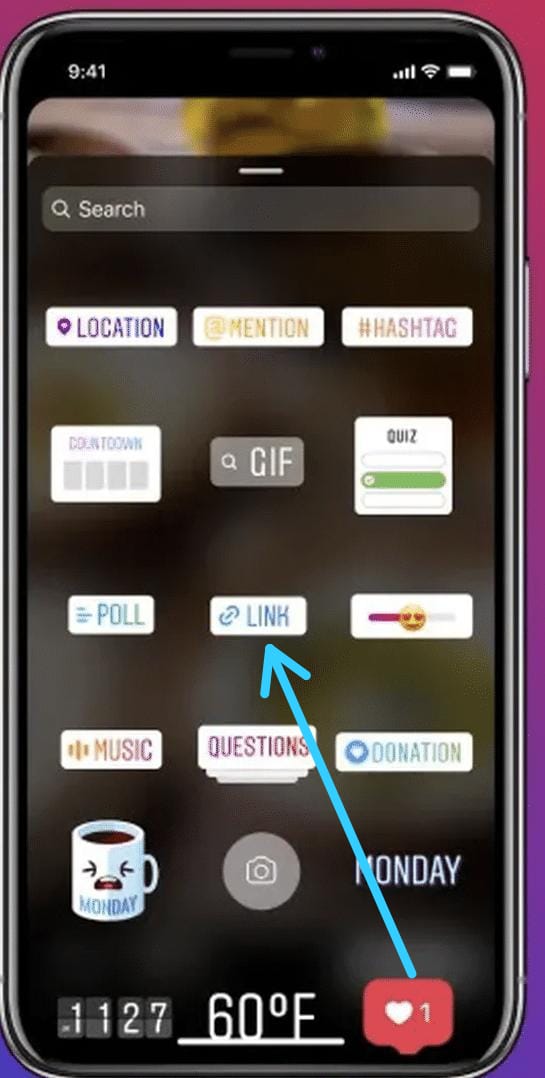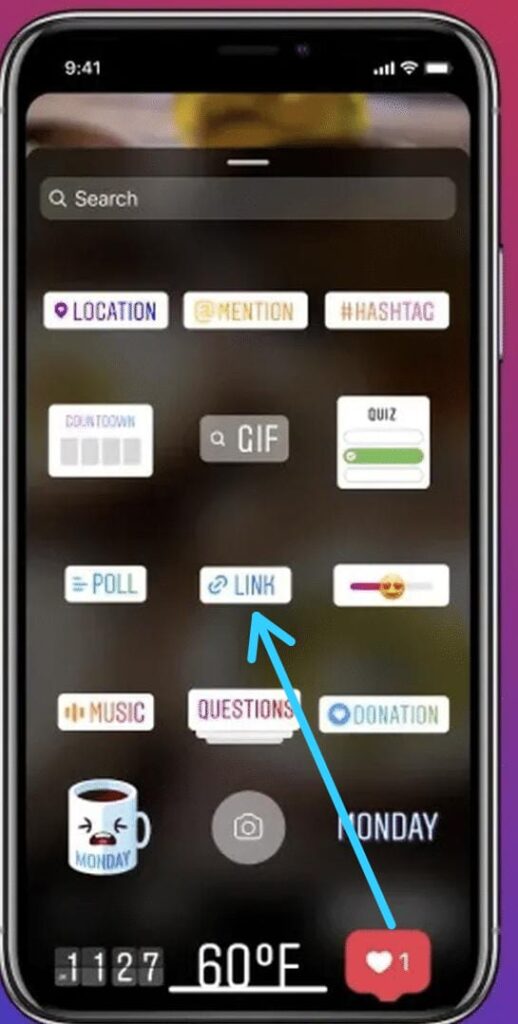 3) Now simply paste your link here & tap on the Done button at the top right corner.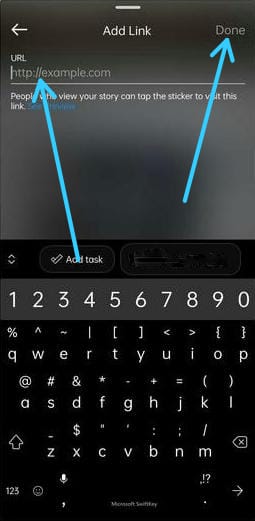 4) As you tap on the done button then the Link will appear on your screen as a Normal Sticker. You can place it anywhere on the screen like any other sticker. And after that share the story as usual.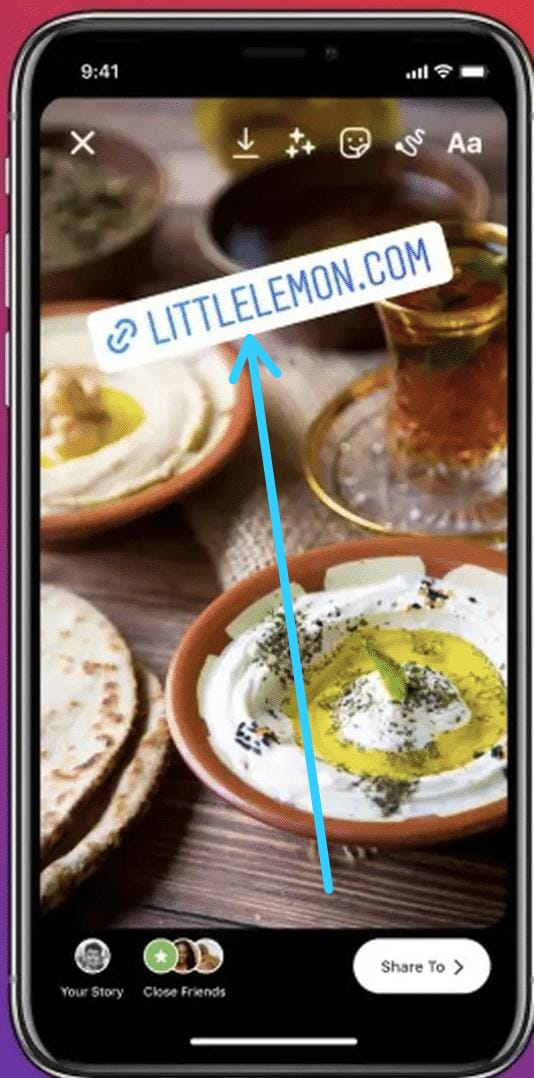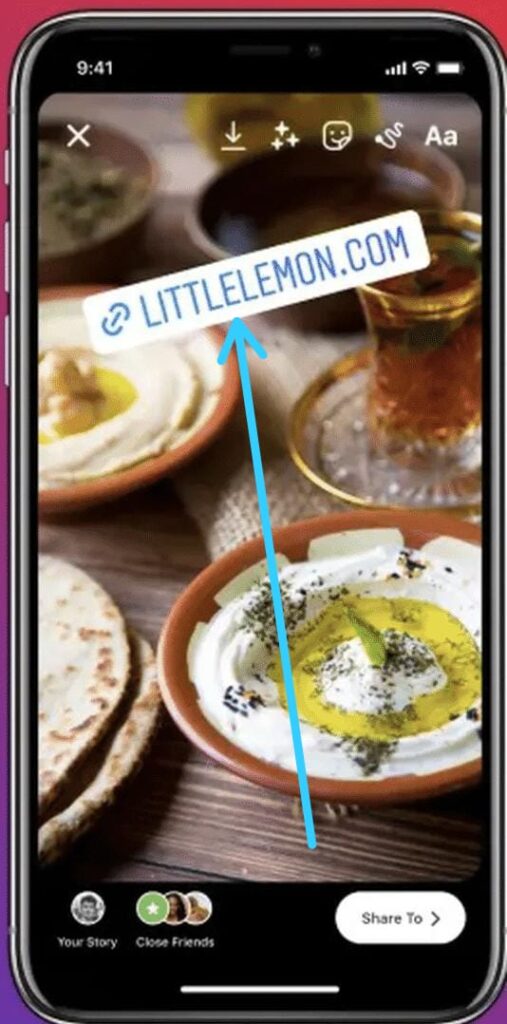 Why Did Instagram Removed Swipe Up Links feature?
If you are wondering why Instagram chose to remove the tried and tested swipe-up links from the platform, here's what the company said. In an interaction with The Verge, Instagram points out that swipe-up links are being retired to "streamline the stories creation experience" and offer more "creative control".
So, what additional feature do you get with link stickers? Well, there are two key benefits. Unlike swipe-up links where you can't decide where the swipe-up action should appear (at the bottom by default), you can choose to place the link sticker anywhere in your Story. You can also resize the stickers so that it's fairly visible to the viewer.
Another advantage of link stickers is the ability to reply to Stories with links. Viewers can't directly DM the creator from a Story with swipe-up links because the swipe-up link UI replaces the DM text bar. However, that's not the case with link stickers. You can still send the creator a message while viewing the Story.
Also Read:- Trick to share full 60-second reels on Instagram story
wrap up: Add Link to Instagram Stories Using Link Sticker
This is all on the topic of How to Add Links to Instagram Stories Using Stickers. I hope it helps you.
If you got any issues then feel free to ask in the comment section or our Twitter page.
For more tips & tricks related to Instagram, You can join our Telegram Channel –NixLoop to get Notify on our future updates.