In this article, we'll tell you exactly How many hashtags should you use on Instagram, Ultimate Instagram Hashtags Guide.
If you want to grow your Instagram account & want to reach the maximum number of people then Hashtags are the thing which going to help you. If you are not using the hashtag then you defiantly missing the lot of traffic that you can get on your Instagram.
Here we'll discuss the does & don't for the Instagram Hashtags. What are the important things you should take care of while using the Instagram Hashtags. so without further ado let's get started.
Also Watch:- Instagram for iOS removes 'Recent' tab from hashtag pages!
Instagram hashtags are basically a way to label and categorize your content. They then help Instagram serve your posts to relevant users. A hashtag is a combination of letters, numbers, and/or emoji preceded by the # symbol (e.g., #photooftheday).
A hashtag is a label used on Instagram that makes it easier to find information with a theme or specific content. so if you use specific hashtags then your Instagram post can rank on that hashtag page. It'll make more people reach your Instagram post. so the answer to the question of why use Instagram hashtags are, that it can expand your Instagram audience and get more reach.
What hashtags are trending right now in 2022?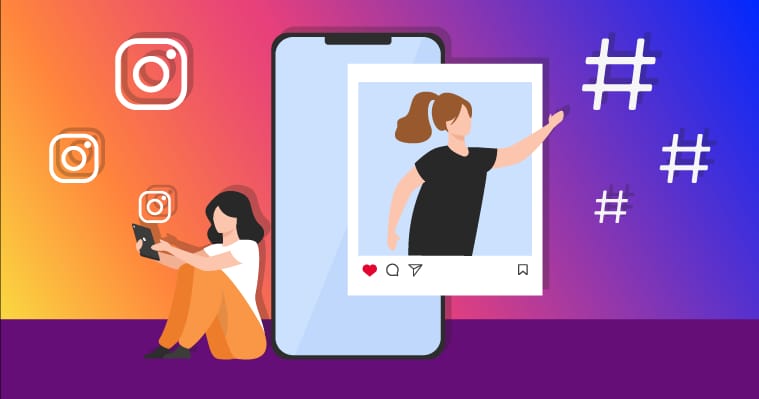 Here are the top 50 Instagram hashtags for 2022:-

#love 2.1B posts
#instagood 1.4B posts
#fashion 1B posts
#photooftheday 985M posts
#halloween 908K posts
#art 883M posts
#photography 859M posts
#beautiful 789M posts
#nature 693M posts
#travel 610M posts
#style 604M posts
#tbt 587M posts
#instadaily 579M posts
#repost 556M posts
#like4like 537M posts
#beauty 490M posts
#fitness 483M posts
#food 473M posts
#instalike 461M posts
#ootd 394M posts
#likesforlikes 347Μ posts
#lifestyle 303M posts
#motivation 303M posts
#handmade 297M posts
#igers 294M posts
#nofilter 286M posts
#foodporn 279M posts
#instamood 268M posts
#followforfollow 246M posts
#followforfollowback 237M posts
#memes 219M posts
#inspiration 217M posts
#bestoftheday 215M posts
#instafood 214M posts
#design 208M posts
#foodie 208M posts
#home 187M posts
#healthy 181M posts
#swag 166M posts
#architecture 161M posts
#health 148M posts
#luxury 142M posts
#interiordesign 139M posts
#interior 139M posts
#delicious 136M posts
#adventure 127M posts
#throwback 122M posts
#vegan 119M posts
#foodstagram 101M posts
#followback 121M posts
Note:- Keep in mind that the most popular Instagram hashtags are not necessarily the most effective because they have very high competition.
How many Hashtags should you use on Instagram 2022?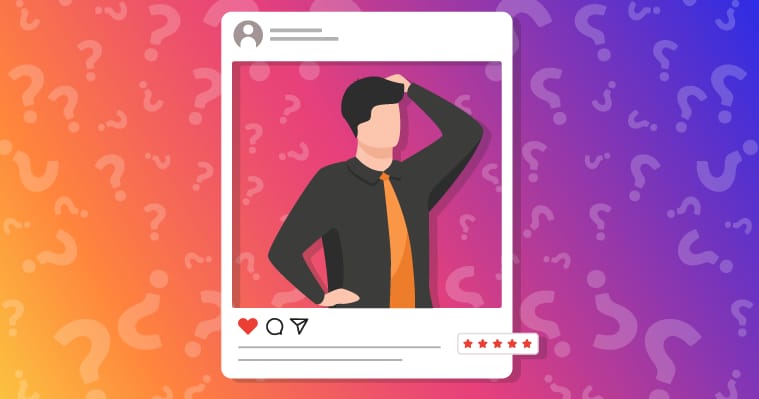 Instagram allows You to add up to 30 hashtags on a regular post. In the case of an Instagram story, you can 10 hashtags. If you try to exceed the limit, your comment or caption won't post.
According to industry experts, you should use 15-20 hashtags. Instagram hashtags should be relevant to the theme of your content. The purpose of Instagram hashtags should that they can give the context of your Instagram post.
If you use very less hashtags then that'll not tell the full story. But if you use too many hashtags then it makes you look like you are spamming this feature. So the optimal number is 15-20.
The important thing to keep in mind is that every Instagram account & its content is different so what works for me might be not working for you. But as we have given you a middle point so you can now explore by yourself.
For this try to experiment by reducing & adding hashtags, run this experiment for a few months & you'll get your answer.
Ultimate Instagram Hashtags Guide: How to use hashtags
Here are some best practices you can do to get the best result from hashtags:
Do keep the number of hashtags as we explain in the above part of the article.
Do use hashtags that are relevant to the theme of your content.
Check which hashtags your fans already use and follow.
Mix well-known and niche hashtags to broaden your discoverability.
Do use specific hashtags so your fans can easily search for your content.
Wrapping up
So this is all on the topic of How many hashtags should you use on Instagram. I hope this hashtags guide helps you.
If you still got any issues then feel free to ask in the comment section or on our Twitter page.
For more tips & tricks related to Instagram, do consider following us on Twitter –NixLoop to get Notified of our future updates.
Related to Facebook:-