One of the most widely used social media tools, Instagram has a lot of content that we might want to share or download to publish on other networks. 
You need an Instagram downloader if you want to download videos from Instagram. There are plenty of options available on the market, but we believe SSSGram is the website you need for this purpose. With SSSGram, for those who want even more fun on Instagram, everything is available online for free.
Unlike other Instagram video downloaders, the SSSGram requires no application or any other software to install first and download Instagram videos. What the user can do is go to the SSSGram page and paste the video link of the video and get it downloaded without any difficulty.
How to use SSSGram?
SSSGram is an easy-to-use platform for downloading Instagram videos. Adhere to these steps to be able to download Instagram stories on this platform:
Step 1: Copy the link to your video to download
The first step toward downloading your favorite Instagram video is very simple. You can download anything from Instagram that you like. It can be a post, a story, or a reel. You must open your Instagram account and click on the video you wish to download. Next, click the three dots above on the video's right corner and copy the link or URL. You can open the Instagram app via an app or on your PC and have fun downloading Instagram stories.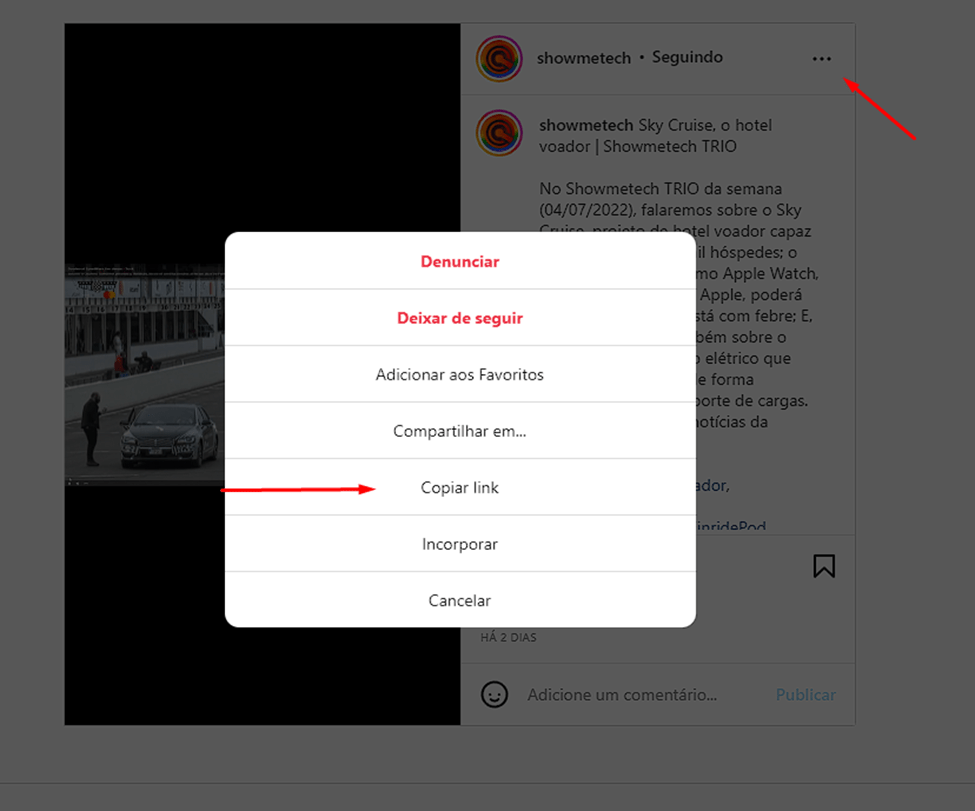 Step 2: Go to the SSSGram website:
The second step is to visit the SSSGram website. Paste the copied video link in the search bar, and the download option will appear. 


Step 3: Select the video download option:
In this step, click the Download button. The video will start getting downloaded. The downloaded video will be HD quality. 
If the downloaded videos have watermarks and you do not like them, you can remove them via multiple platforms. A few of them are Wondershare UniConverter, HitPaw, Media.io., Movavi, FilmoraGo, and PicLab. 
To remove the watermark from a video, you can do it after installation, run the software and go to the "Remove Video Watermark" tab. 
Downloading Instagram videos with SSSGram is simple with the steps mentioned earlier. 
Features of SSSGram that make it unique:
You do not need any money to use it. You don't need o buy premium services for their usage; anyone can use them. Besides, there are no hidden charges and other fees. 
Download Unlimited Videos:
There is no restriction on the number of downloads. The number of downloads is not limited. You can download it throughout the day and on any given week, although occasionally, they make it partially free. There is never an issue with SSSGram. It is fun to download anything from Instagram that you like. It can be a post, a story, or a reel without unnecessary ads. 
SSSGram is compatible with almost all devices. If you want to use it as an Instagram video downloader, you can use it with an easy platform from iPhone, Mac, PC, or Android. It works smoothly, and you can download your favorite video from Instagram within a few seconds. 
If You Want to Transform Video to MP3 Audio; Follow These Steps
Step 1:
Go to online-audioconvert.com and upload the video you just downloaded.
Step 2:
Select the audio quality, click convert and wait.
Step 3:
Once processed, download and enjoy. 
Final Thoughts 
Concluding the article, if you are fond of downloading Instagram videos to share with your friends or family or making them your WhatsApp status, we motivate you to try SSSGram today to download unlimited Instagram videos and have fun. SSSGram is free to use and compatible with almost all devices. Just visit the website, and download your favorite Instagram video. You can enjoy sharing these videos with your friends or family and making them your WhatsApp status. It's important to note that the image or video quality will depend on how it was created and uploaded to Instagram.
I hope it helps you. If you got any issues then feel free to ask in the comment section or on our Twitter page.
For more tips & tricks related to Instagram, do consider following us on Twitter –NixLoop to get Notified of our future updates.
Related to Instagram:-