If you are looking for How to Change Facebook Page Name, then here is the step-by-step guide given in this article.
Changing the Facebook page name is very easy than earlier. Now you can change the name within the Facebook app. so without further ado let's get started.
Facebook Page Naming Tips to avoid rejection:
Do use a name that accurately represents what this Page is about.
Do match the name of your business, brand, or organization.
Don't mislead people by representing a person, business, or organization other than your own.
Don't include any variation of the word "Facebook" or include the word "official".
Don't use terms or phrases that may be abusive or violate someone's rights.
Also Read:- How to Change Facebook Profile Picture Without Notifying Everyone
How to Change Facebook Page Name
1) In the first step open the Facebook app on your phone.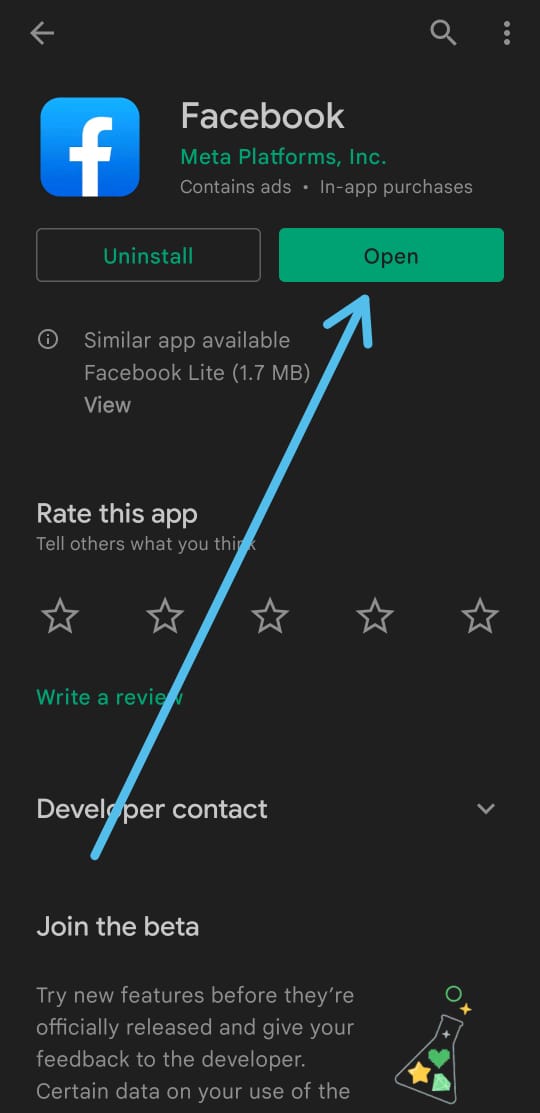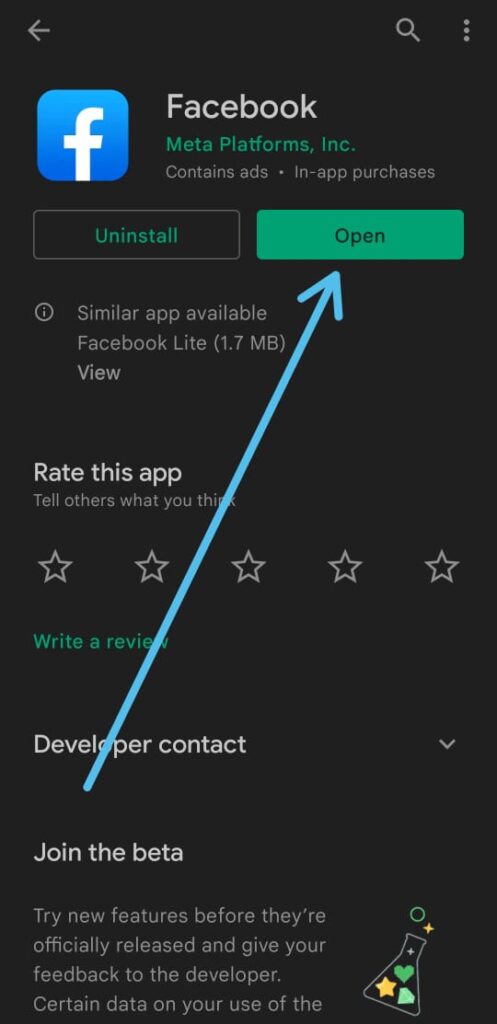 2) As the Facebook app opens up, tap on the Hamburger icon(☰) at the top right side.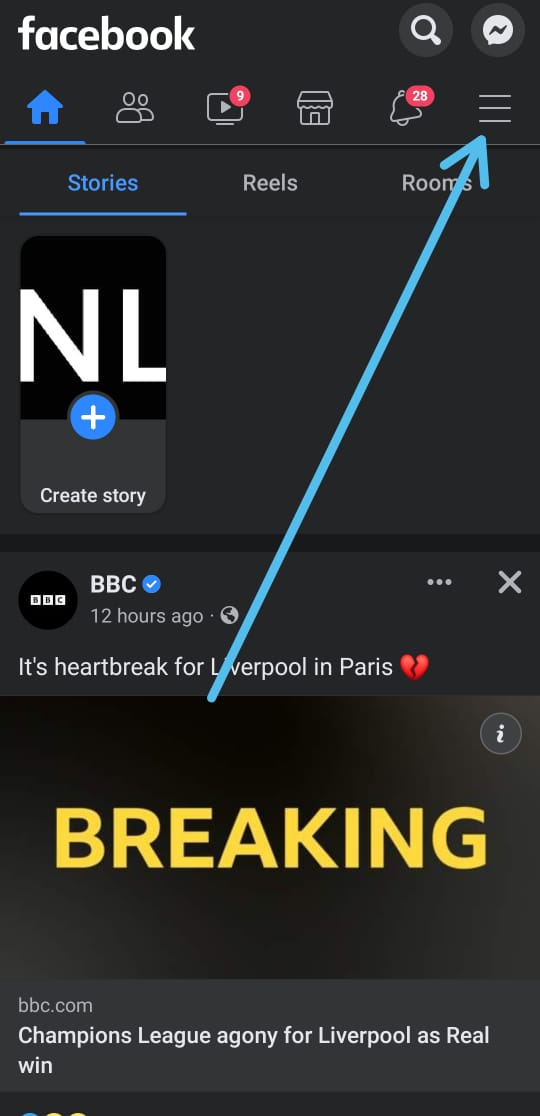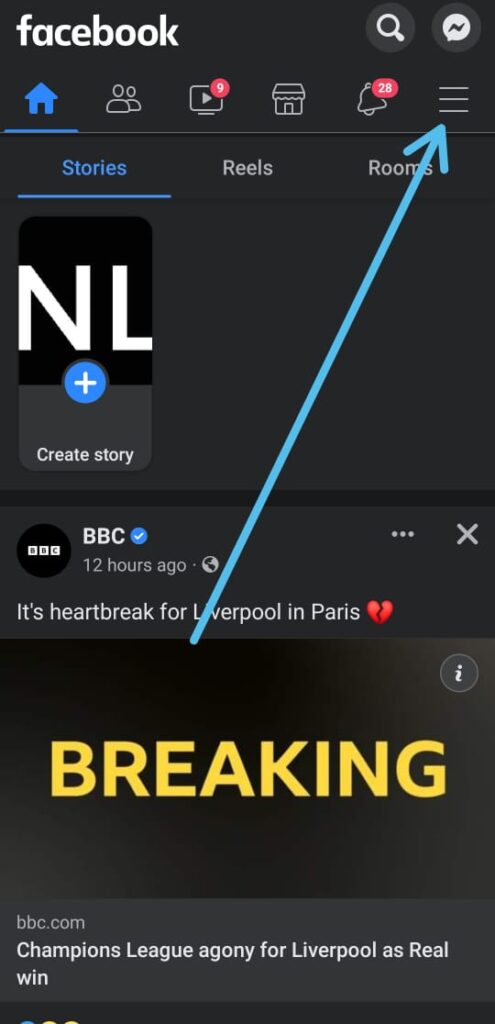 3) Next, tap on your Pages option below the memories.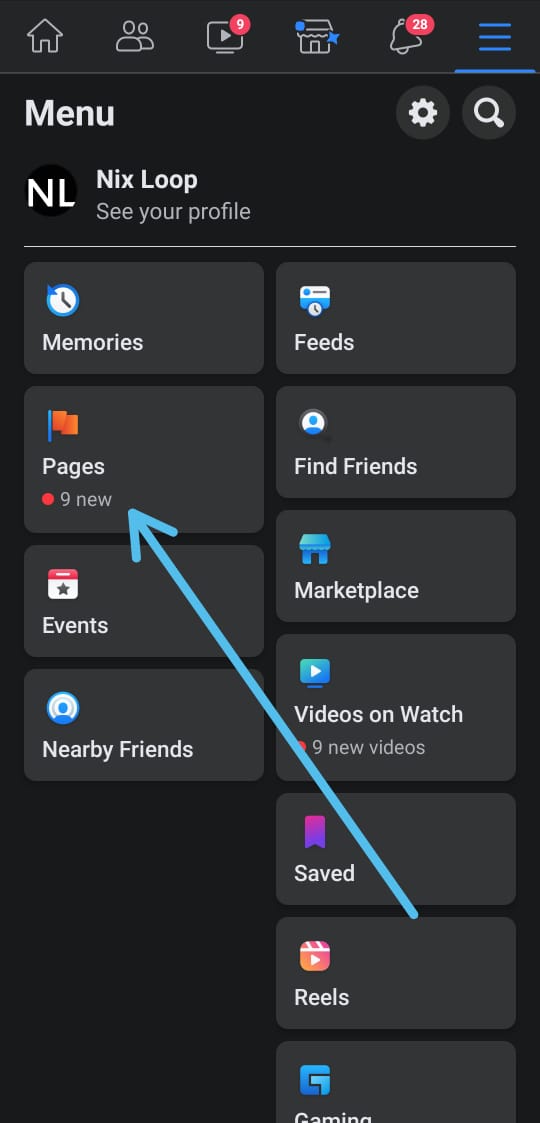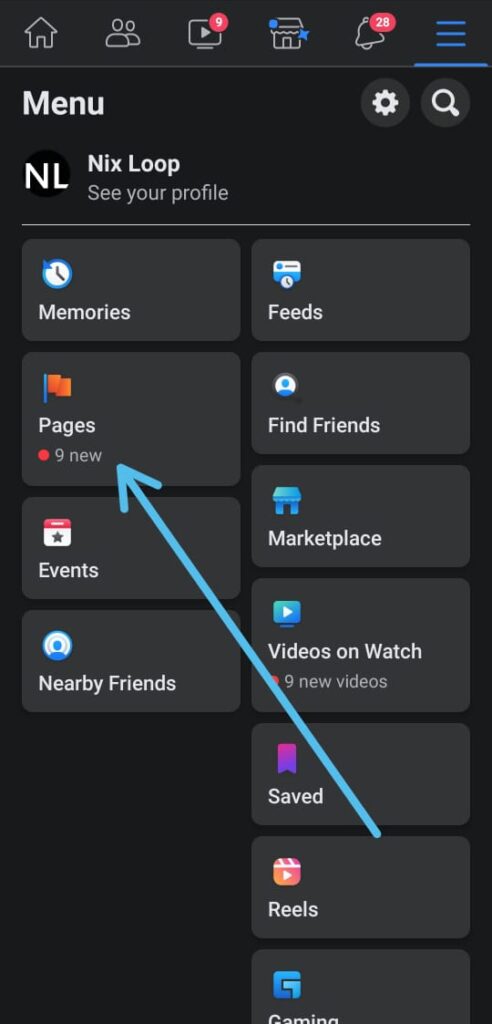 4) Now select the Facebook page, whose name you want to change.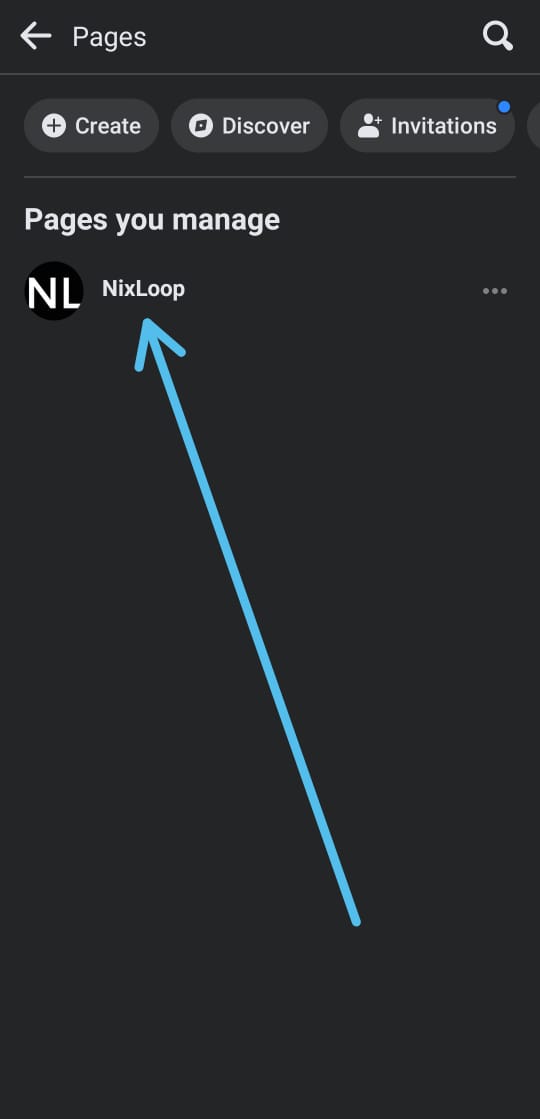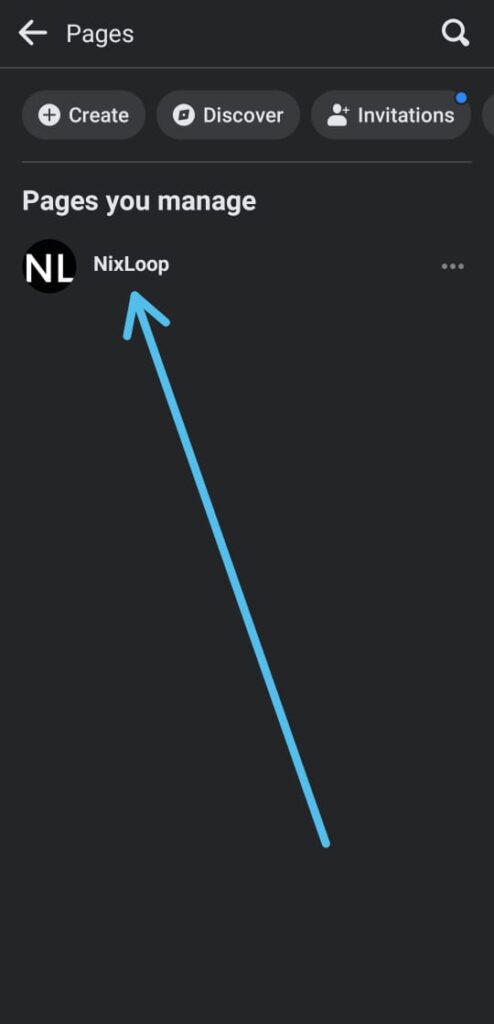 5) As it opens up, tap on the settings icon at the top right corner.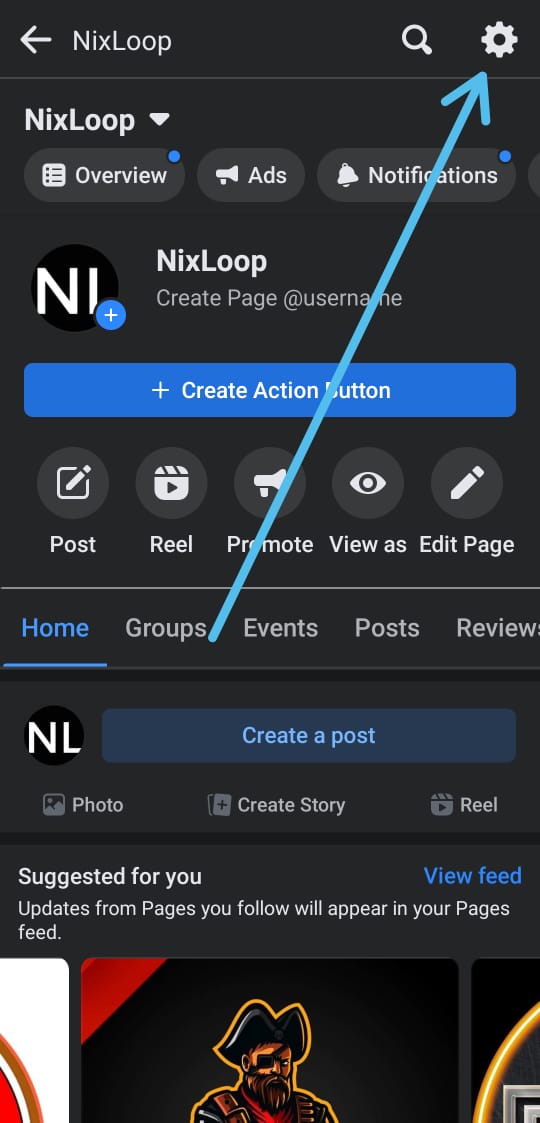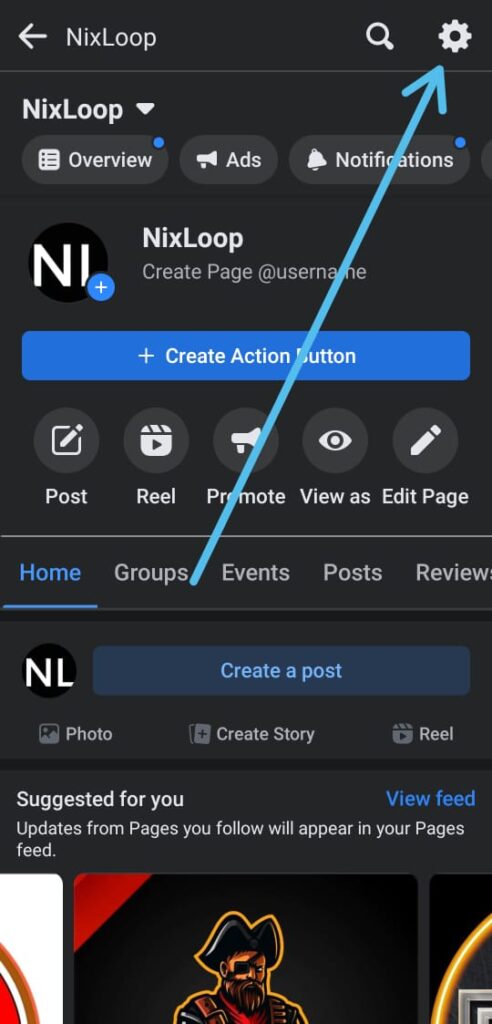 6) In the settings, tap on the Page info option.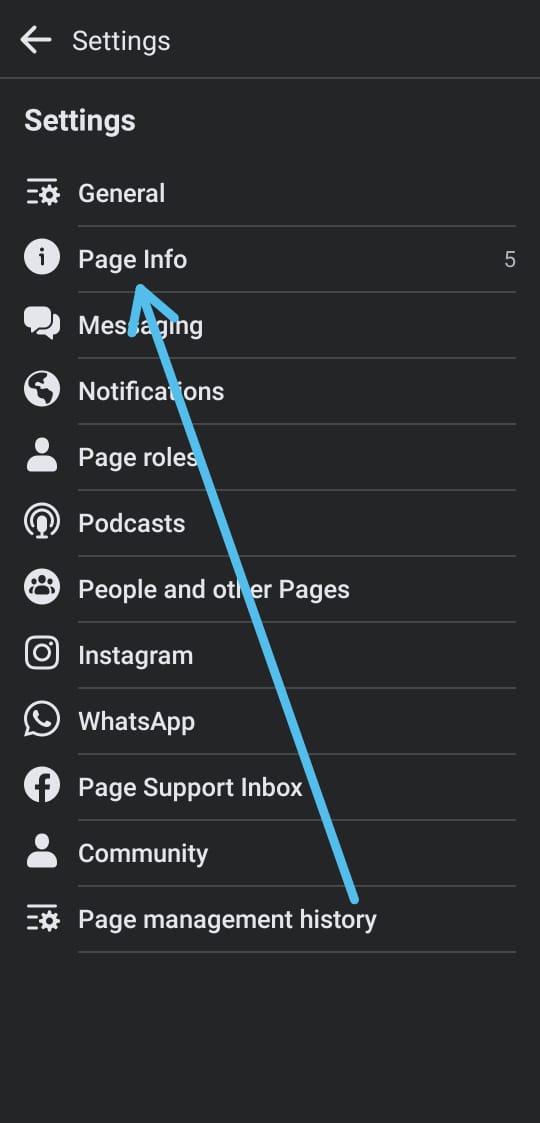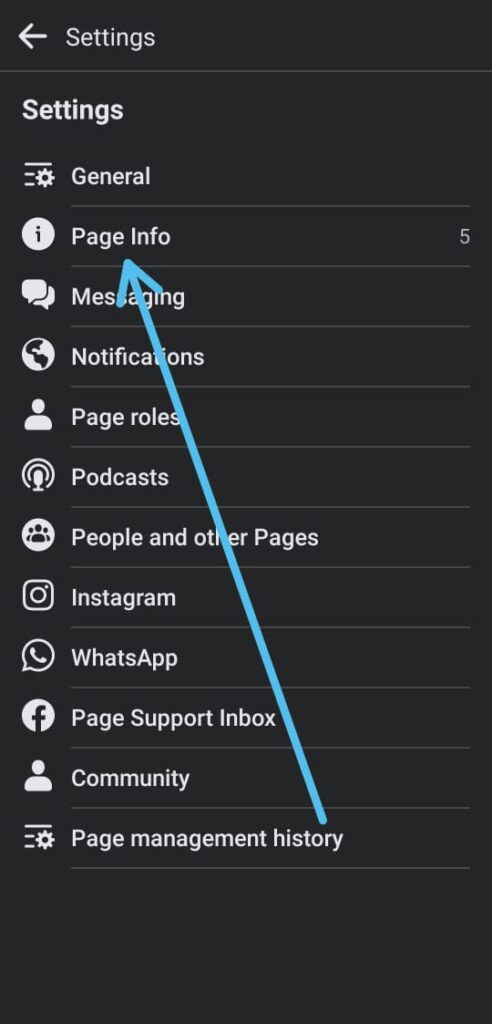 7) Now tap on the Name option.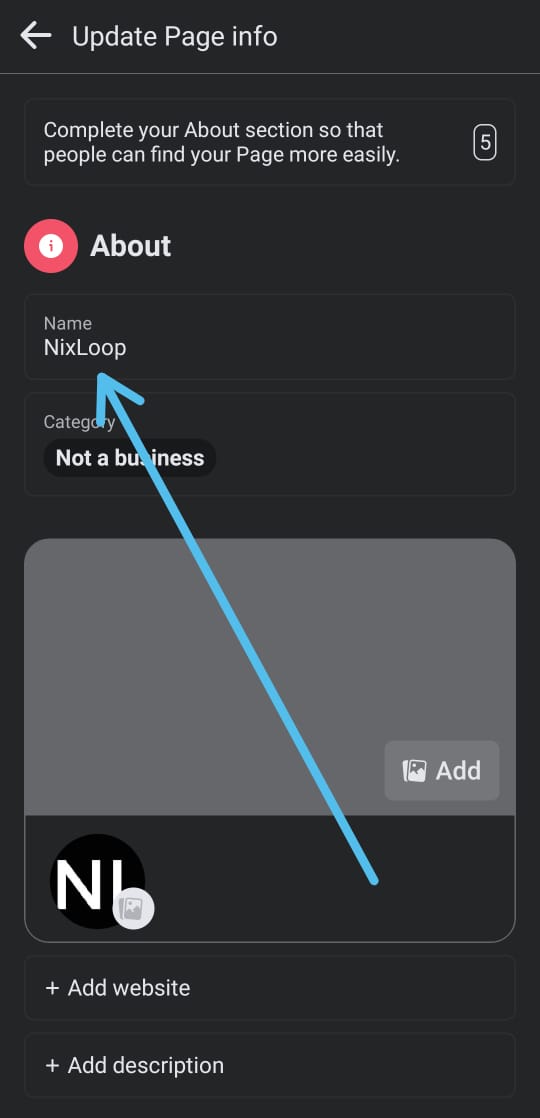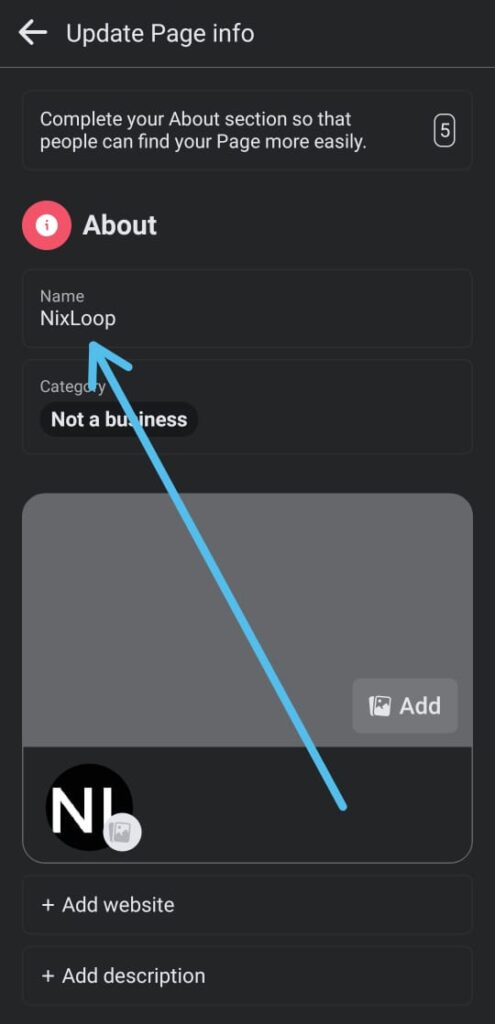 8) In the name field, enter your new name & tap on the Continue button.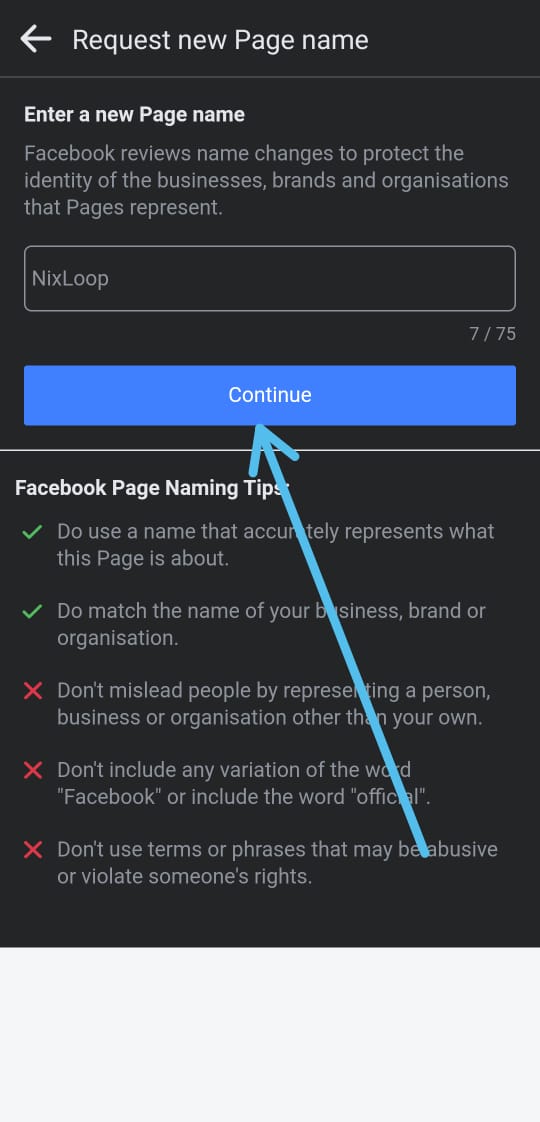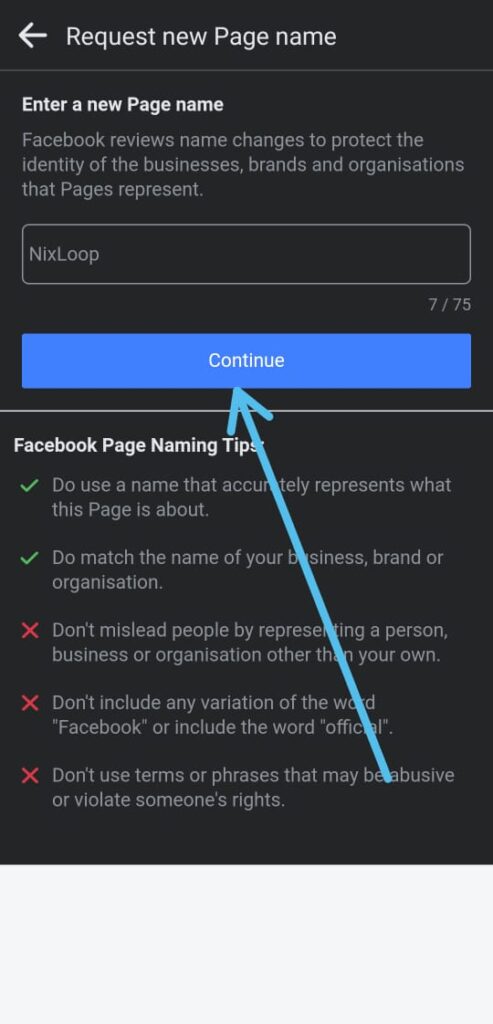 9)  In the last step confirm the request by tapping on the Request change button. Now within 3 days, your Facebook page name will be changed.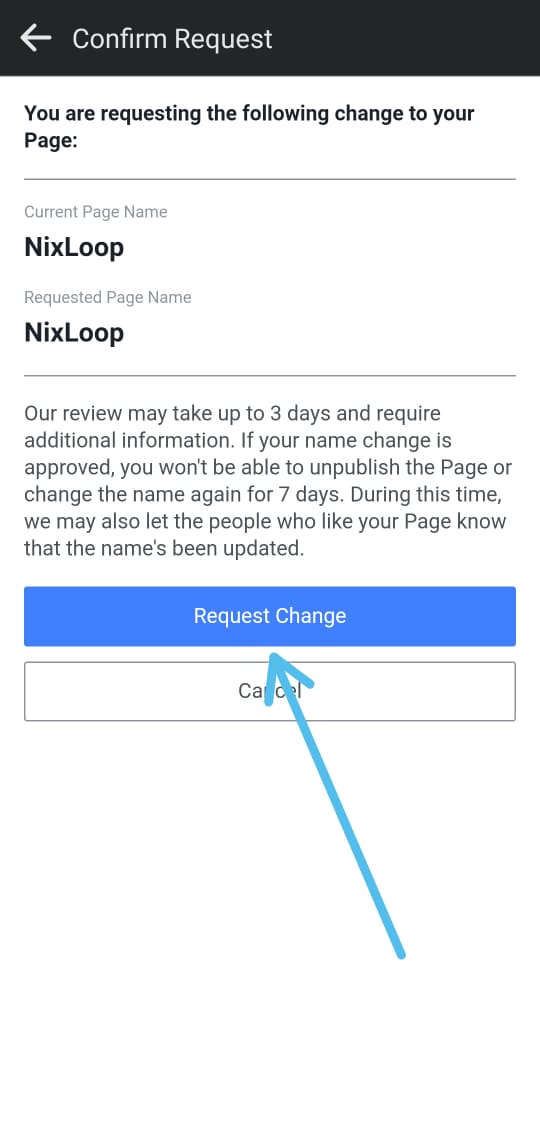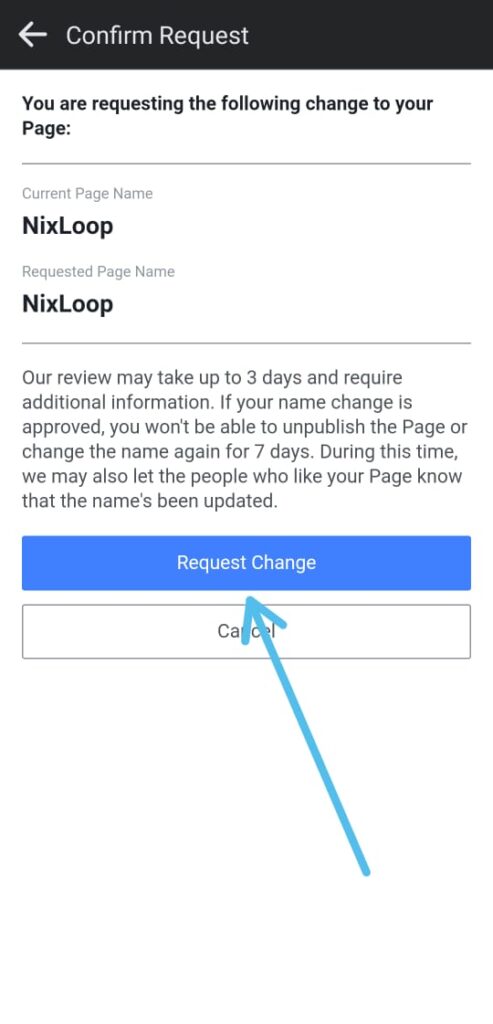 Wrapping up
This is how you can change the Change your Facebook Page Name. I hope it helps you.
If you got any issues then feel free to ask in the comment section or on our Twitter page.
For more tips & tricks related to Facebook, consider following us on Twitter –NixLoop to get Notified of our future updates.
Related to Facebook:-