In this article, you'll learn How to stake CRO on the Crypto.com Defi wallet and earn passive income by staking CRO in the Crypto.com Defi wallet.
To those who are unaware of staking, Crypto staking involves locking up a portion of your cryptocurrency for a period of time as a way of contributing to a blockchain network. In exchange, speakers can earn rewards, typically in the form of additional coins or tokens.
Now in this case of CRO in Crypto.com, if you stake CRO then you can Earn 14.5% Interest per annum(though interest rates keep fluctuating). Now let's see the process of staking CRO in Crypto.com Defi wallet. so without further ado let's get started
Also Read:- How To Set up 2 Factor Authentication in Crypto.com 
Here are the steps to stake CRO on Crypto.com in 2022
1) In the first step open the "Crypto.com DeFi Wallet" app, And on the home page tap on the Earn option at the bottom right corner.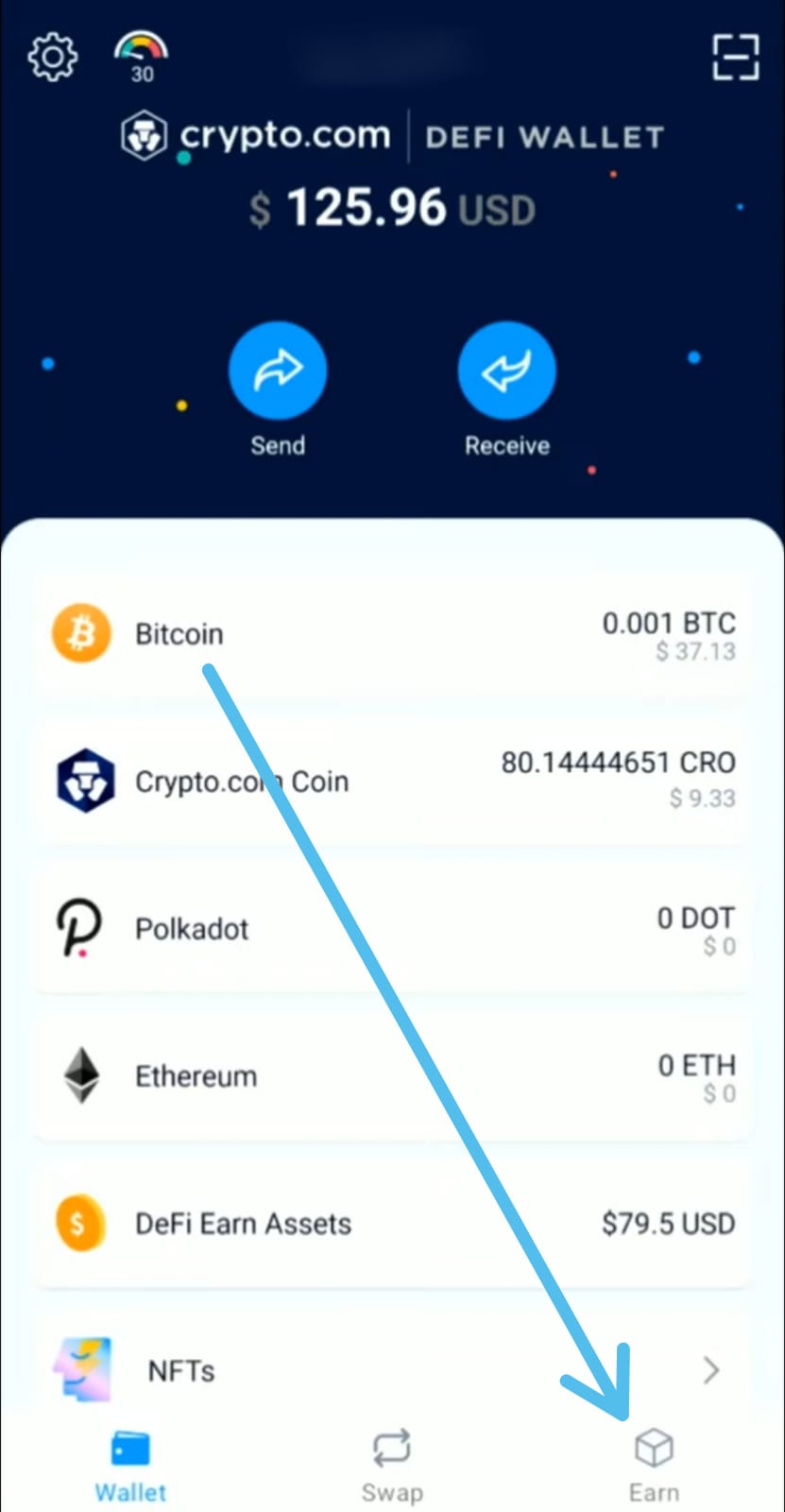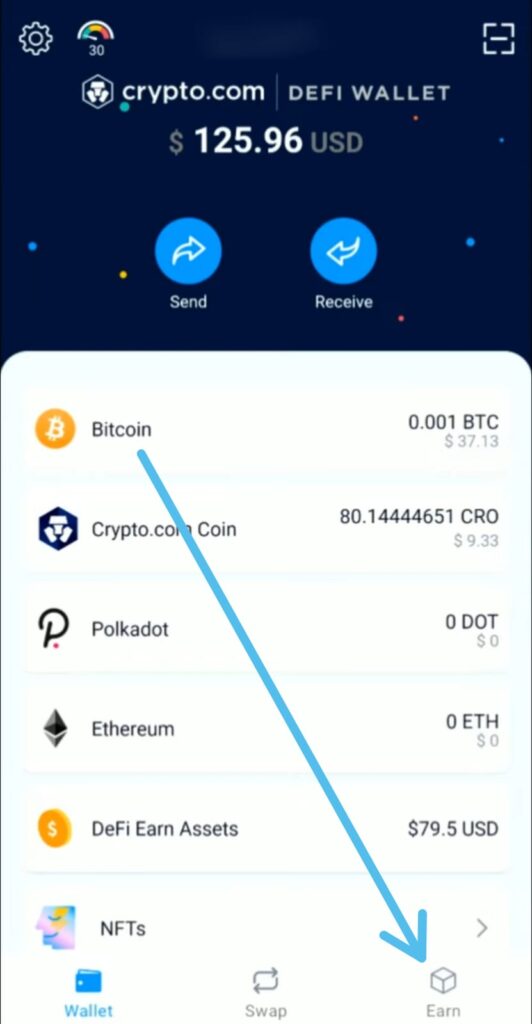 2) Now select the crypto that you want to earn with. In this case, select the CRO by tapping on it.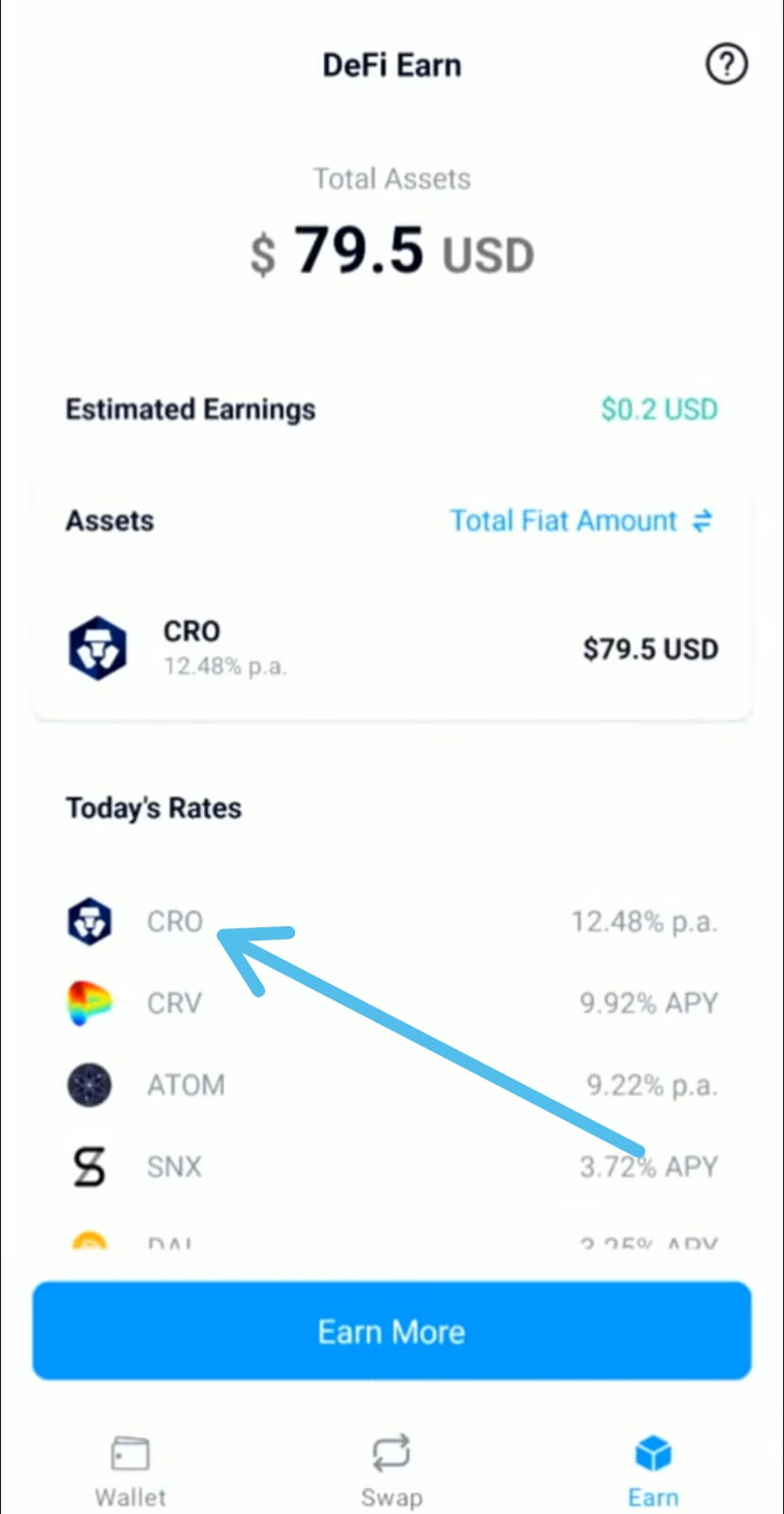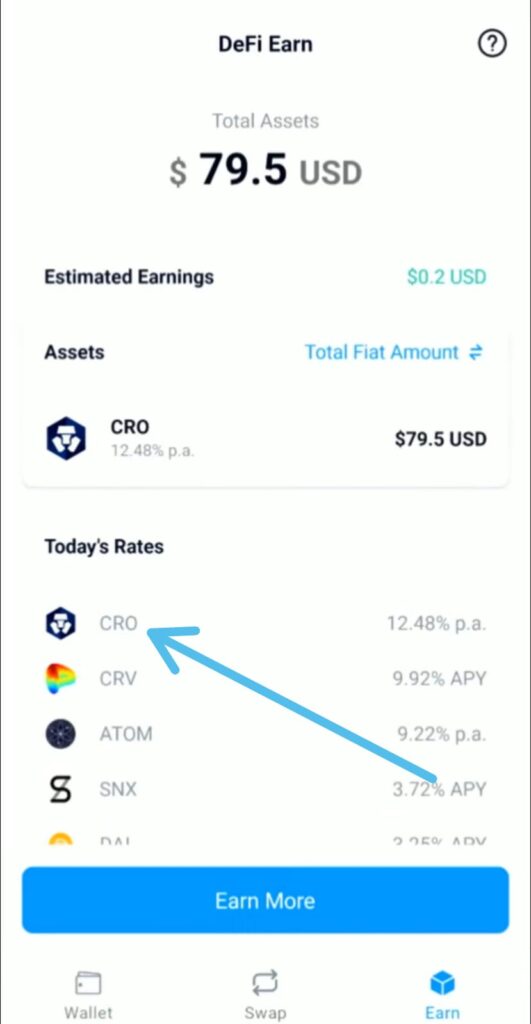 3) Here you can see how much CRO you are staking. To add more tap on the Earn More option.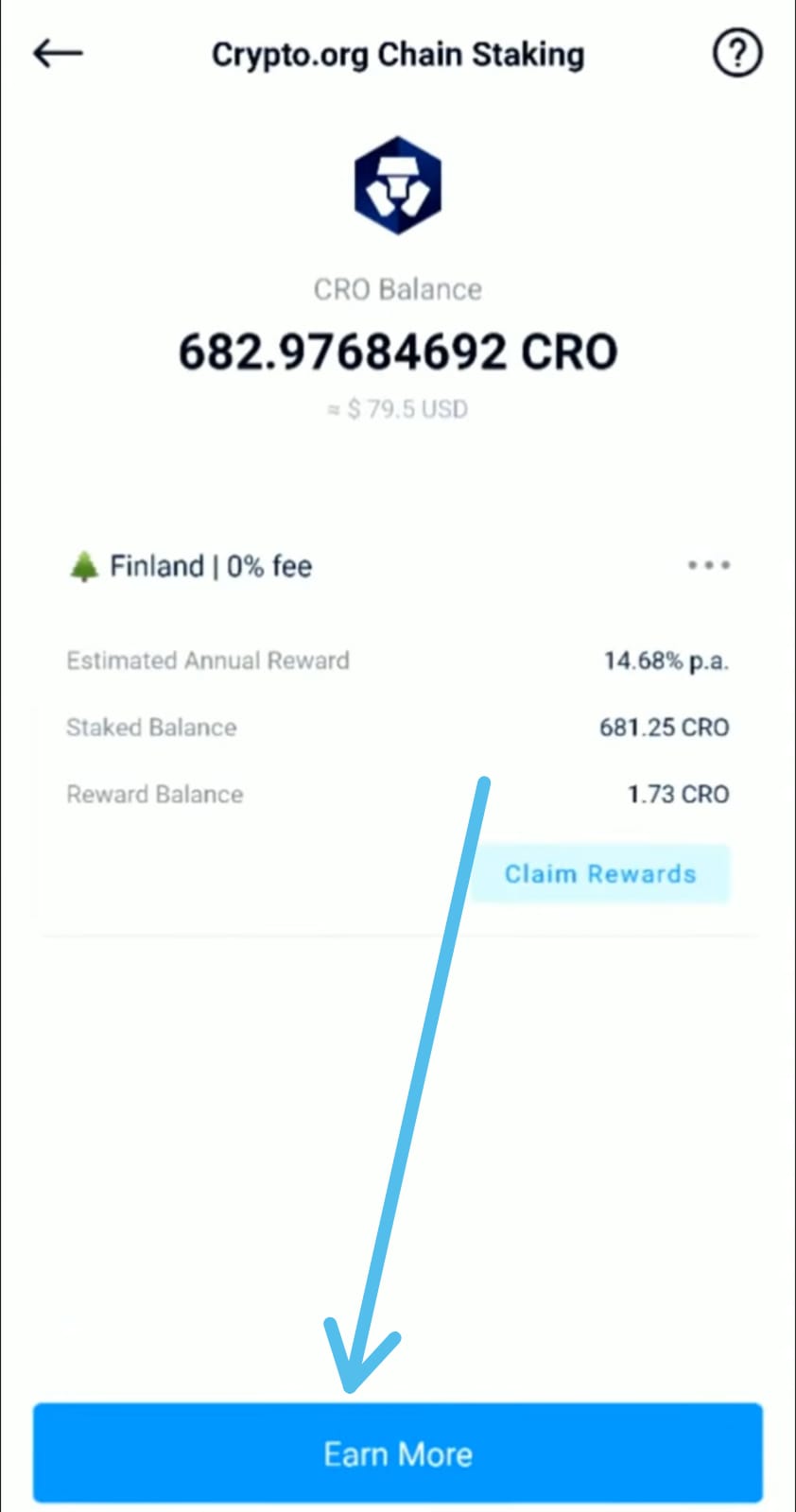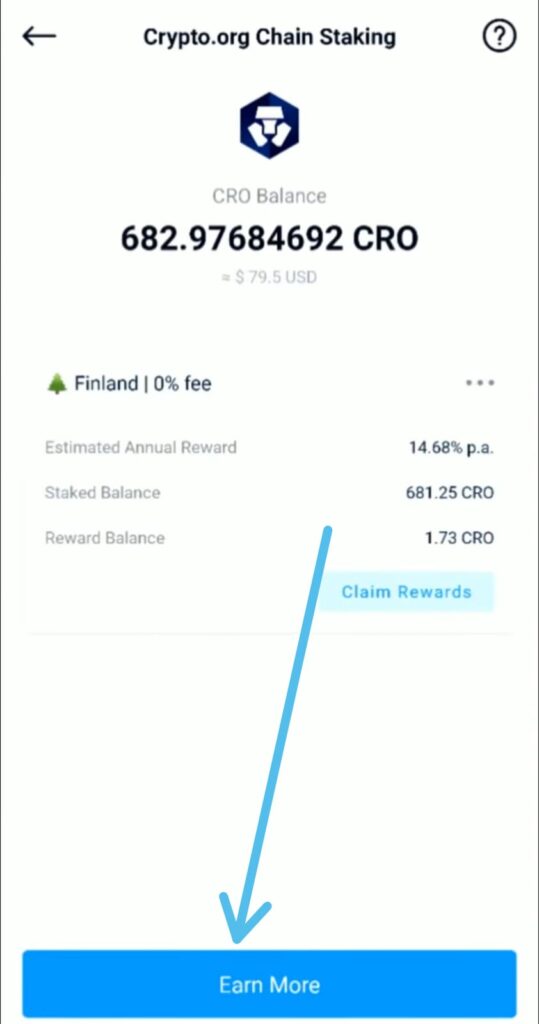 4) Now enter how much CRO you want to stake from your balance. I want to stake all so tap on the Max. Amount. And then to confirm it, tap on the Proceed.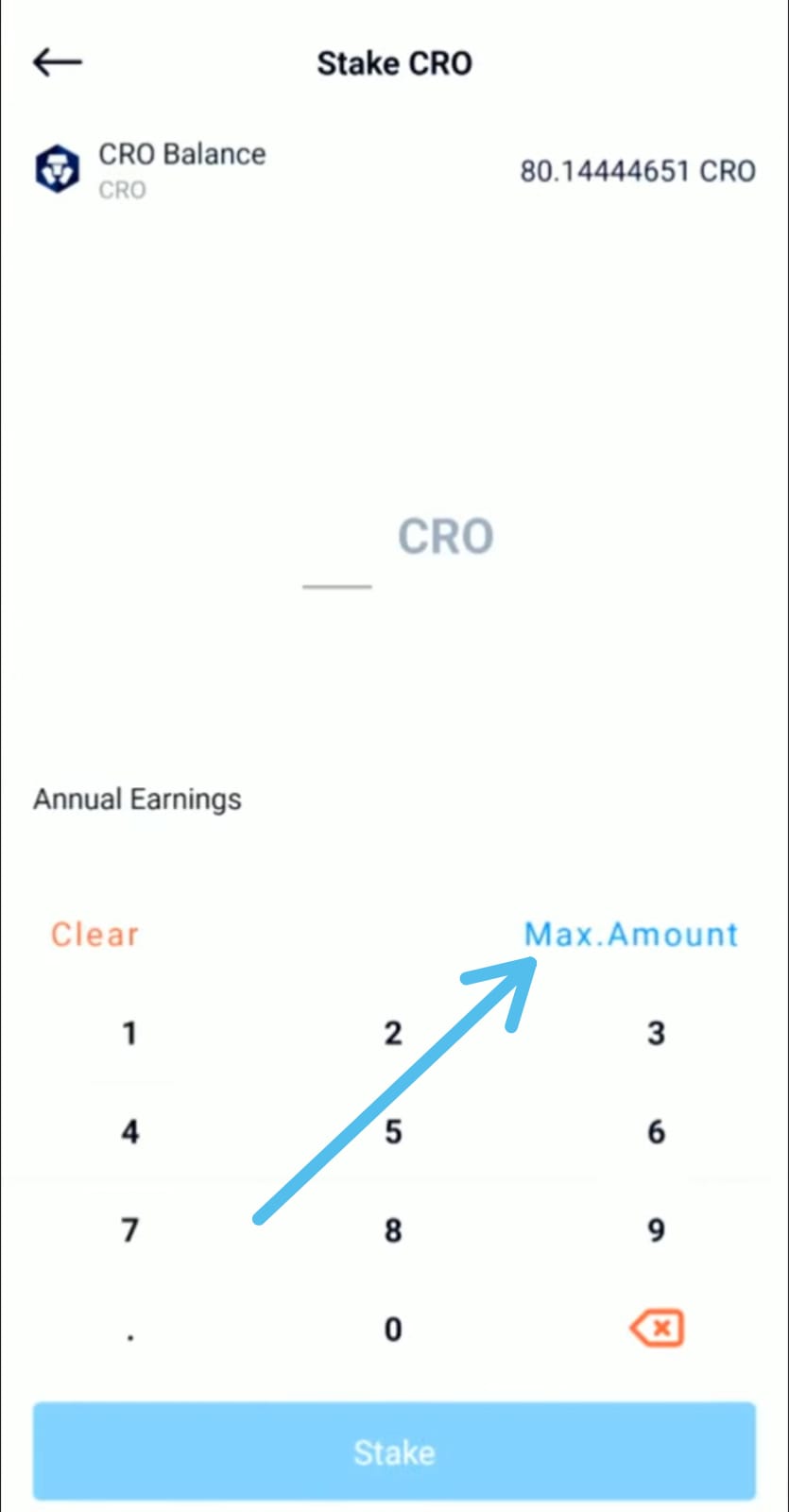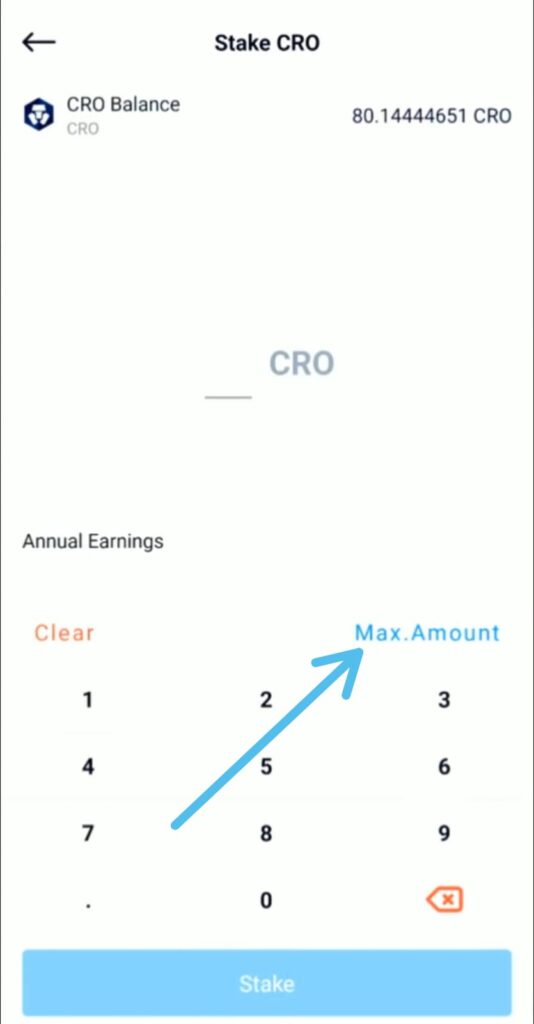 5) After entering your amount, tap on the "Stake CRO" button at the bottom.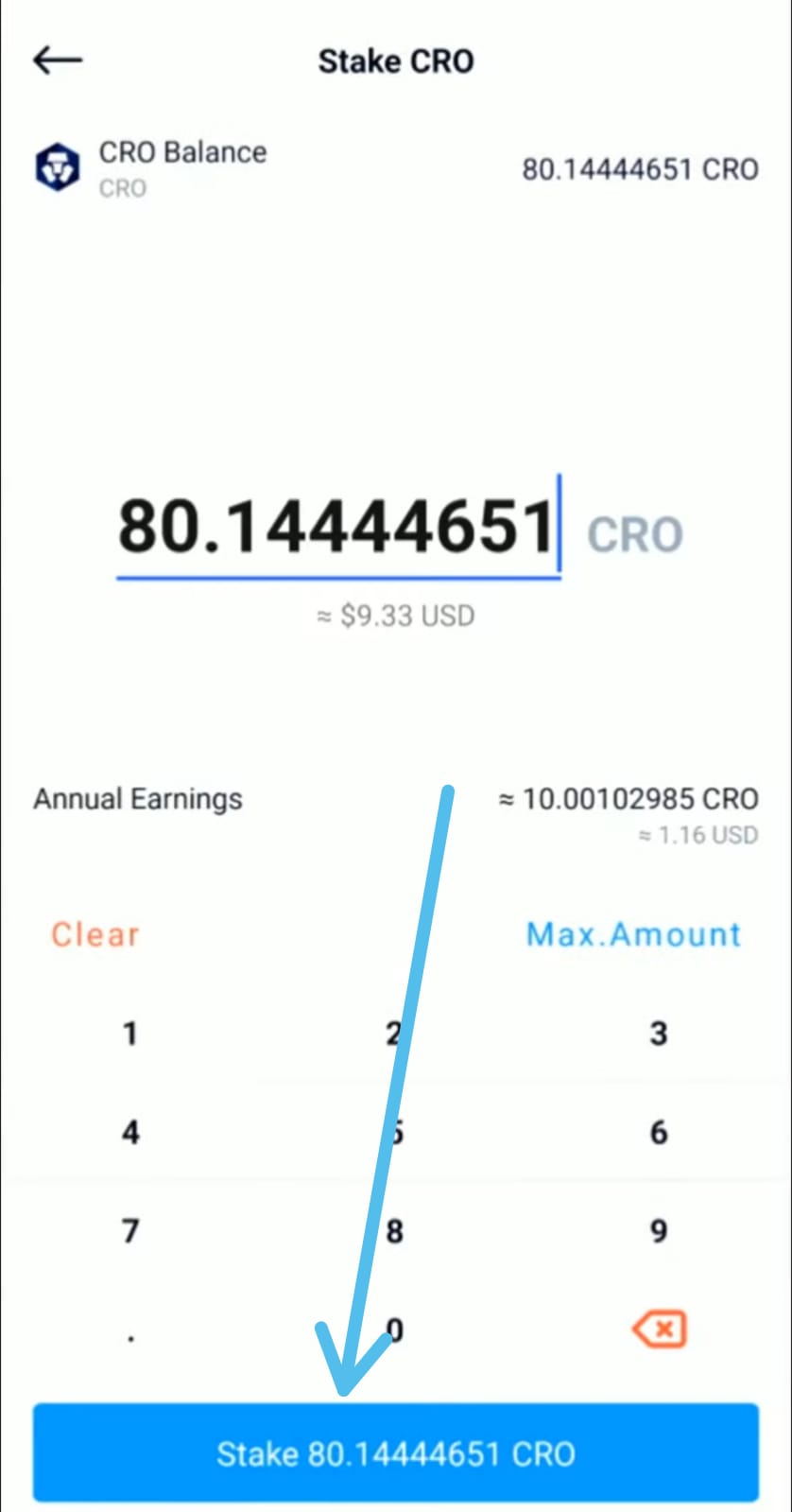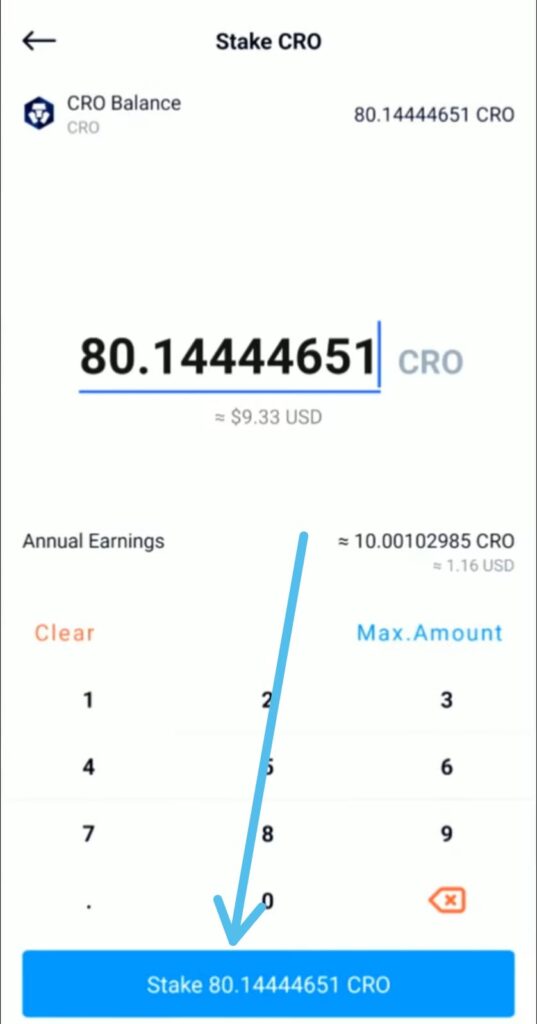 6) Next, you'll need to choose a validator. You will get the couple to options on your screen or you can also Search by validator name.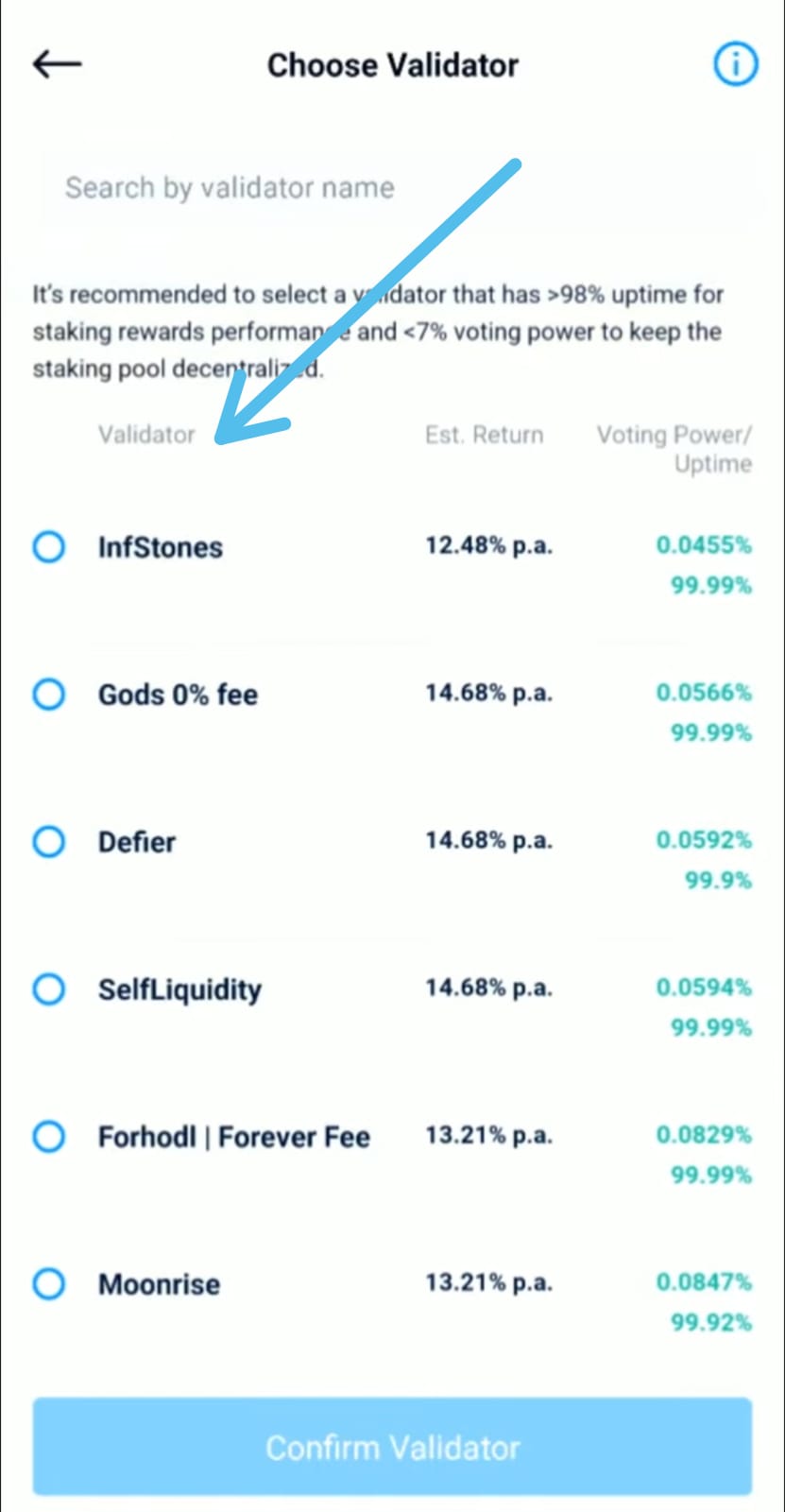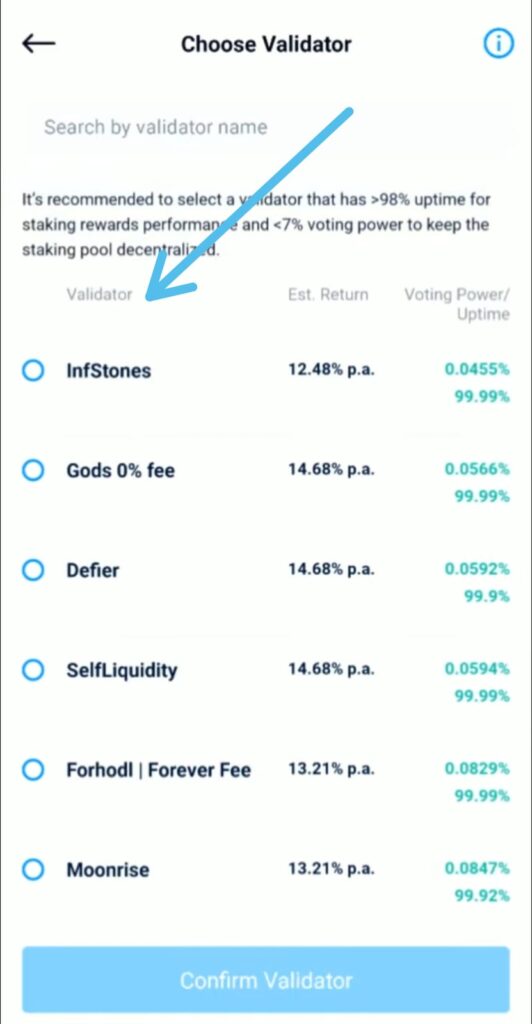 7) After selecting your Validator, tap on the Confirm Validator option at the bottom.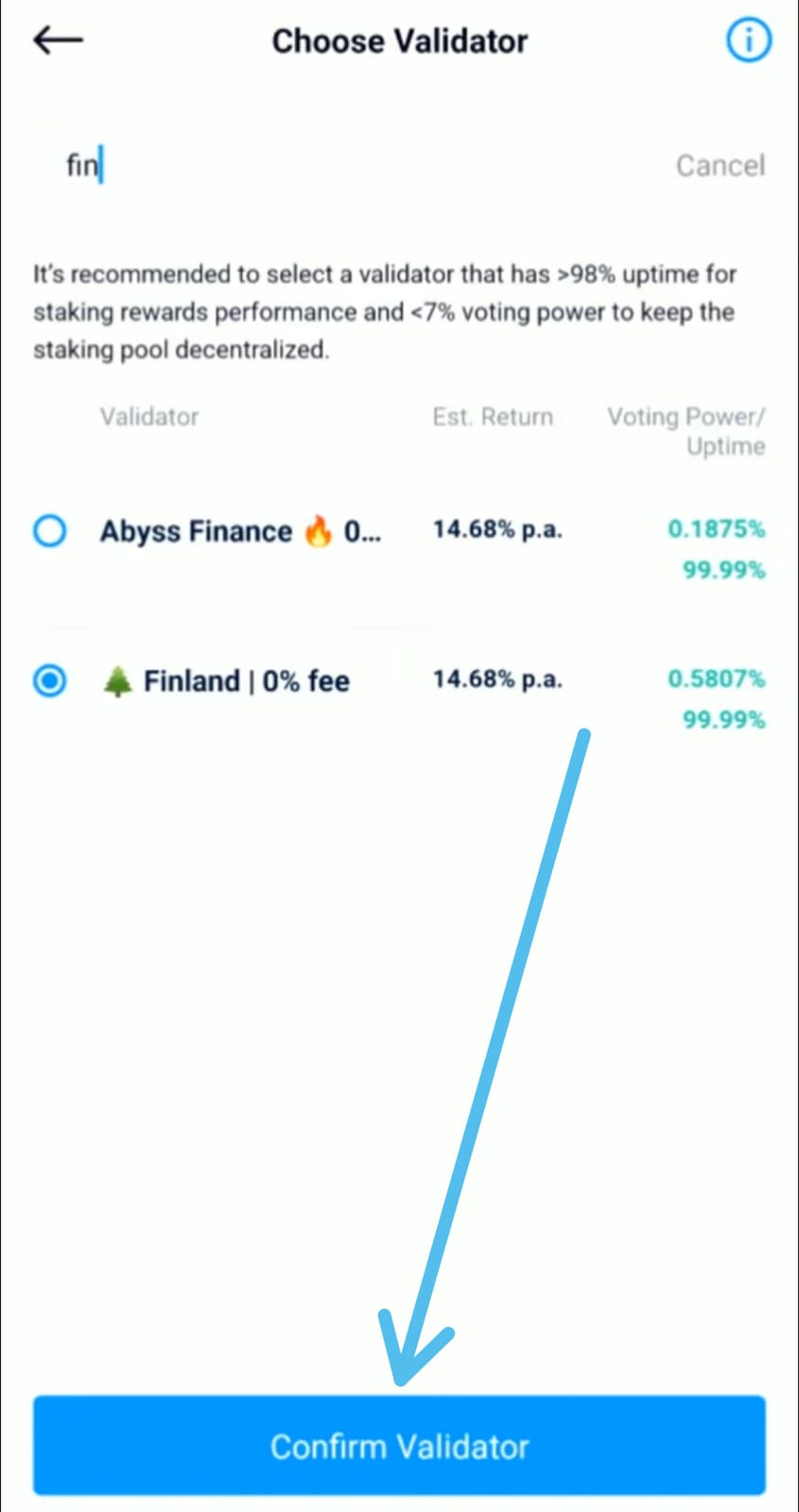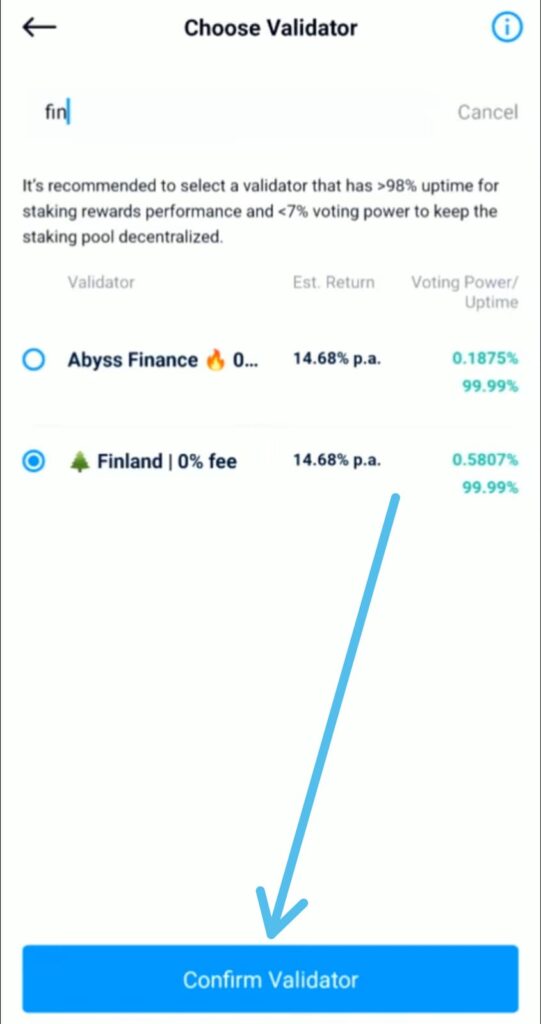 8) Then click on Confirm Stake option at the bottom.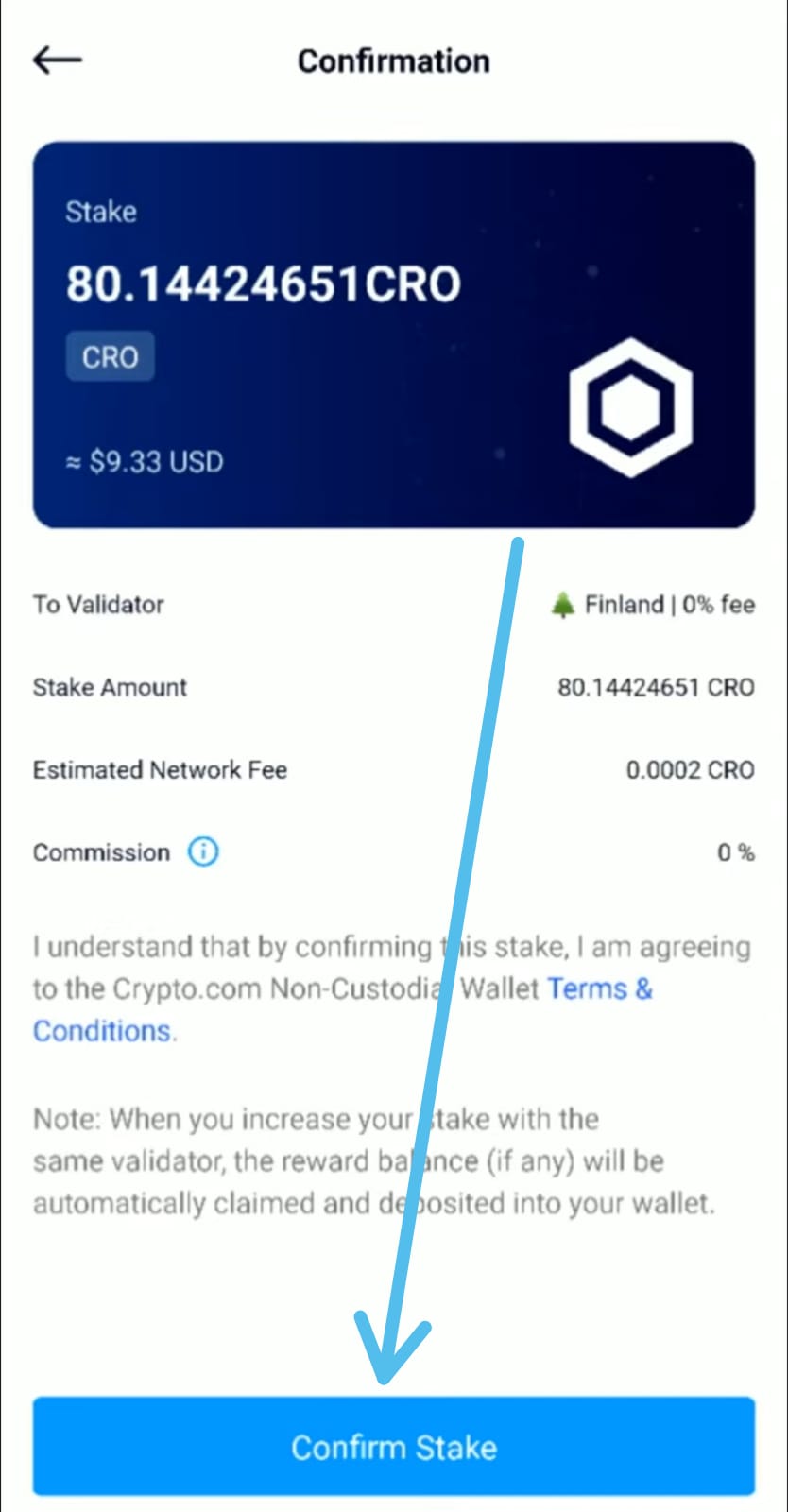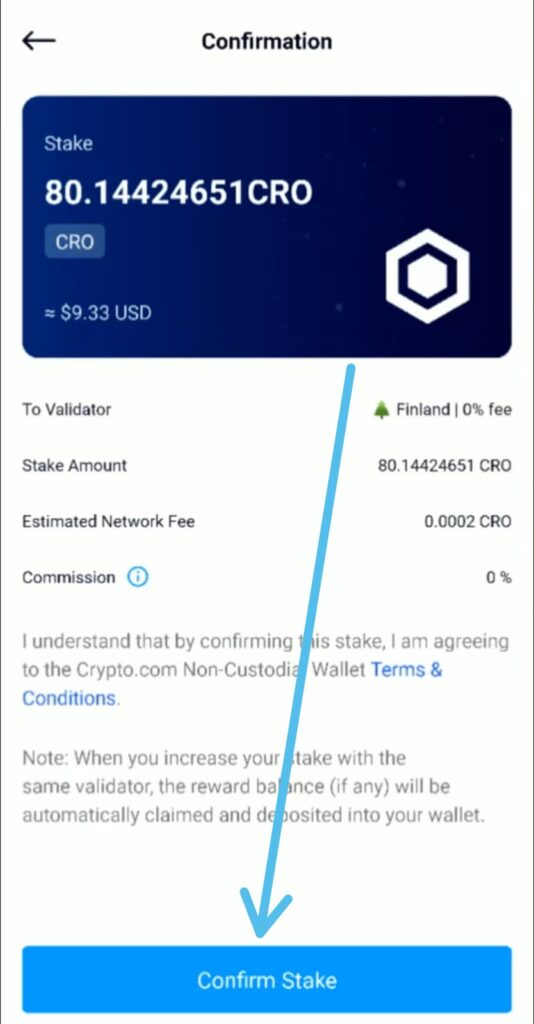 9) On the next page, you'll get a message that your Request submitted. Here tap on the X at the top right corner to go back.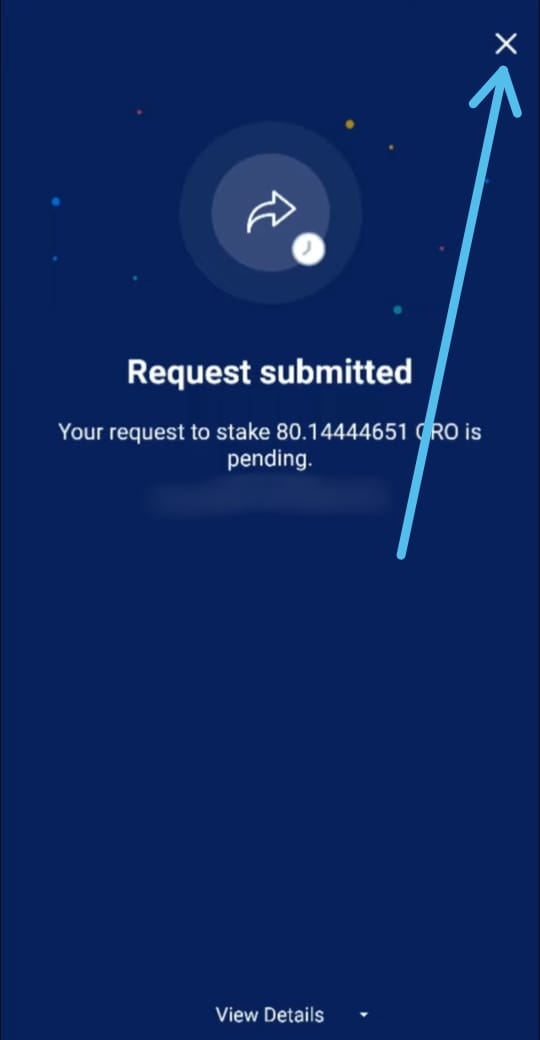 10) Now in the Defi Earn, tap on the CRO Assets.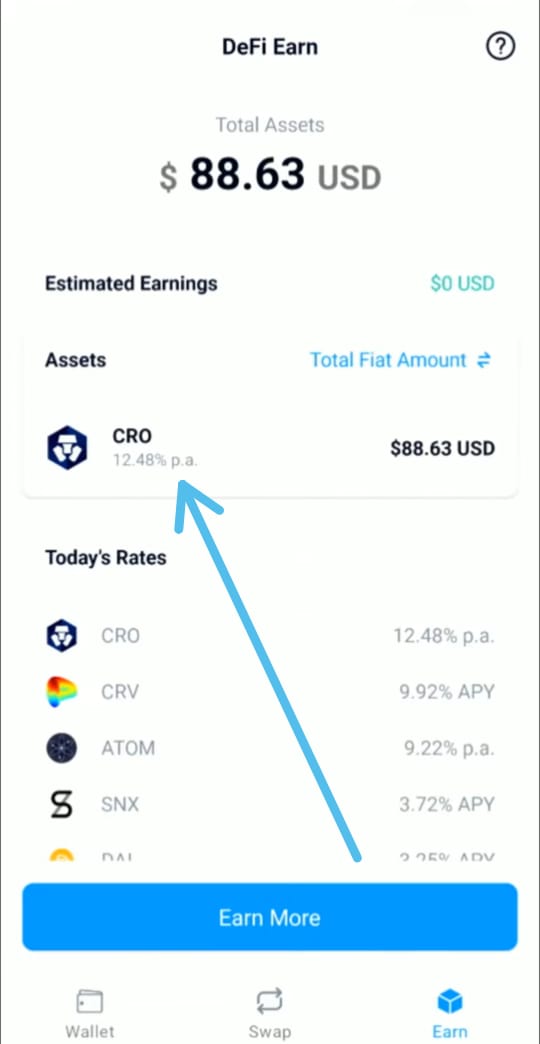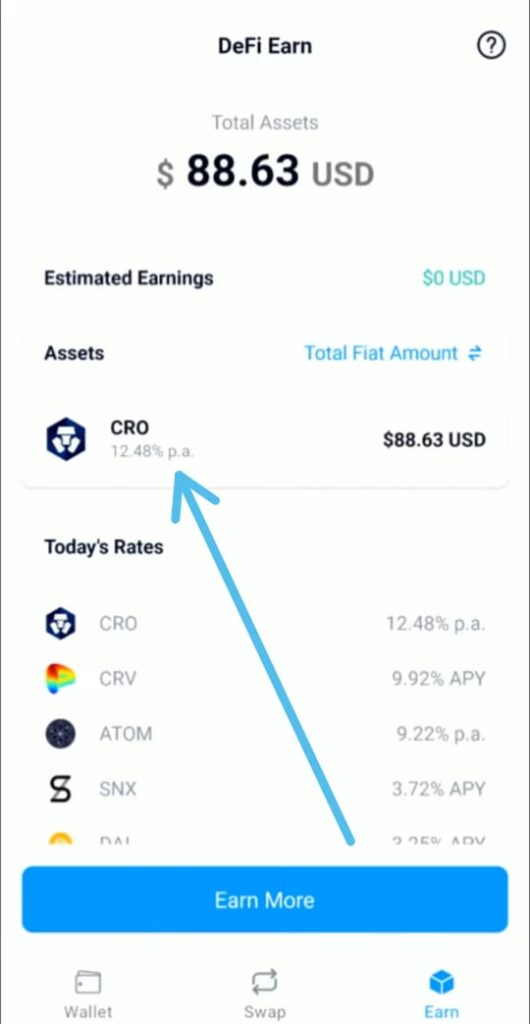 11) After completing all steps successfully, Here you'll be able to see your CRO balance.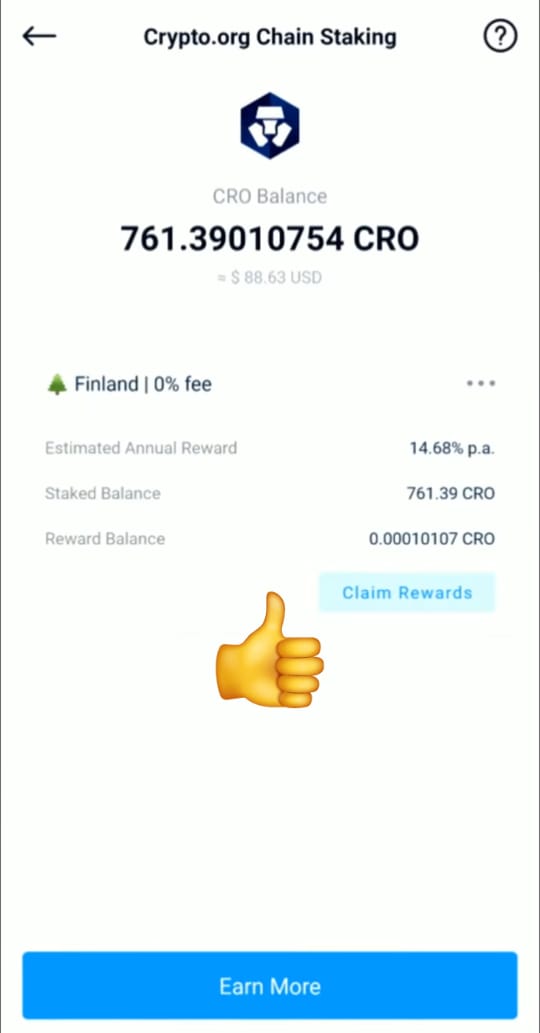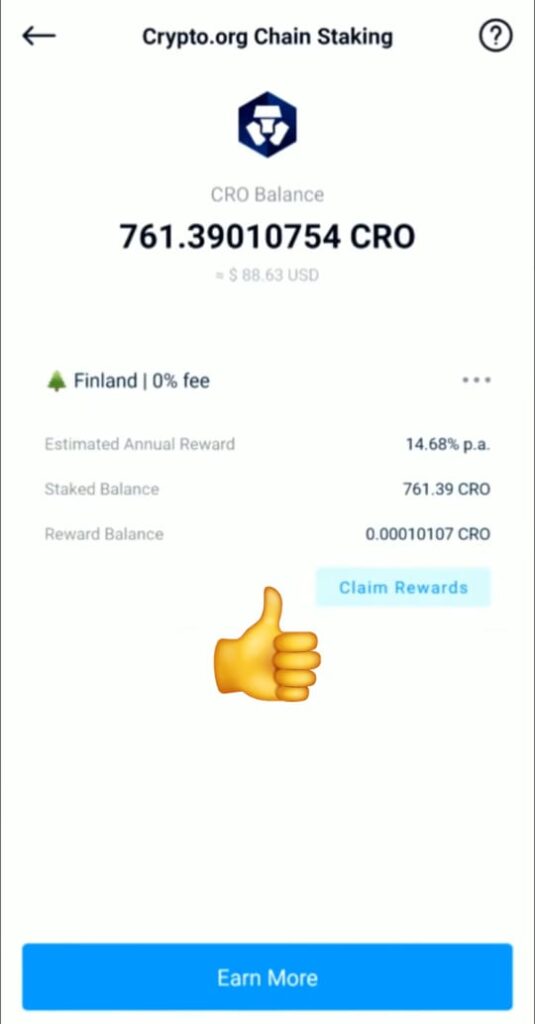 Also Read:- How to remove quick access on Facebook search
Wrap up: Stake CRO on Crypto.com
So this is all on the topic of How to stake CRO on the Crypto.com. I hope it helps you.
If you got any issues then feel free to ask in the comment section or our Twitter page.
For more tips & tricks related to Crypto.com, do consider following us on Twitter –NixLoop to get Notified of our future updates.