Crypto.com Error Declined by Issuer, & Now looking for how to solve this problem? Just follow the steps given in this article.
When I was trying to link my card to Crypto.com then I just faced this error. After some research, I find out that it's a very common problem. After applying some fixes I got able to add the card to my Crypto.com account. By following my solution you'll also be able to fix this error.
What does declined by issuer mean on Crypto com?
In Crypto.com when you get the error Declined by Issuer then it simply means that your credit card or debit card issuing bank did not approve the transaction. Now the reason behind that could be multiple. In the next part of the article, we'll discuss the all reasons & how you can fix them. so without further ado let's get started!
Also Read:- How to stake CRO on the Crypto.com[Earn 14.5% Interest]
How to fix Crypto.com Error Declined by Issuer
In this first step make sure that you're getting errors similar to mine as shown in the picture below so that we can make sure we are on the same page & my solution can work for you.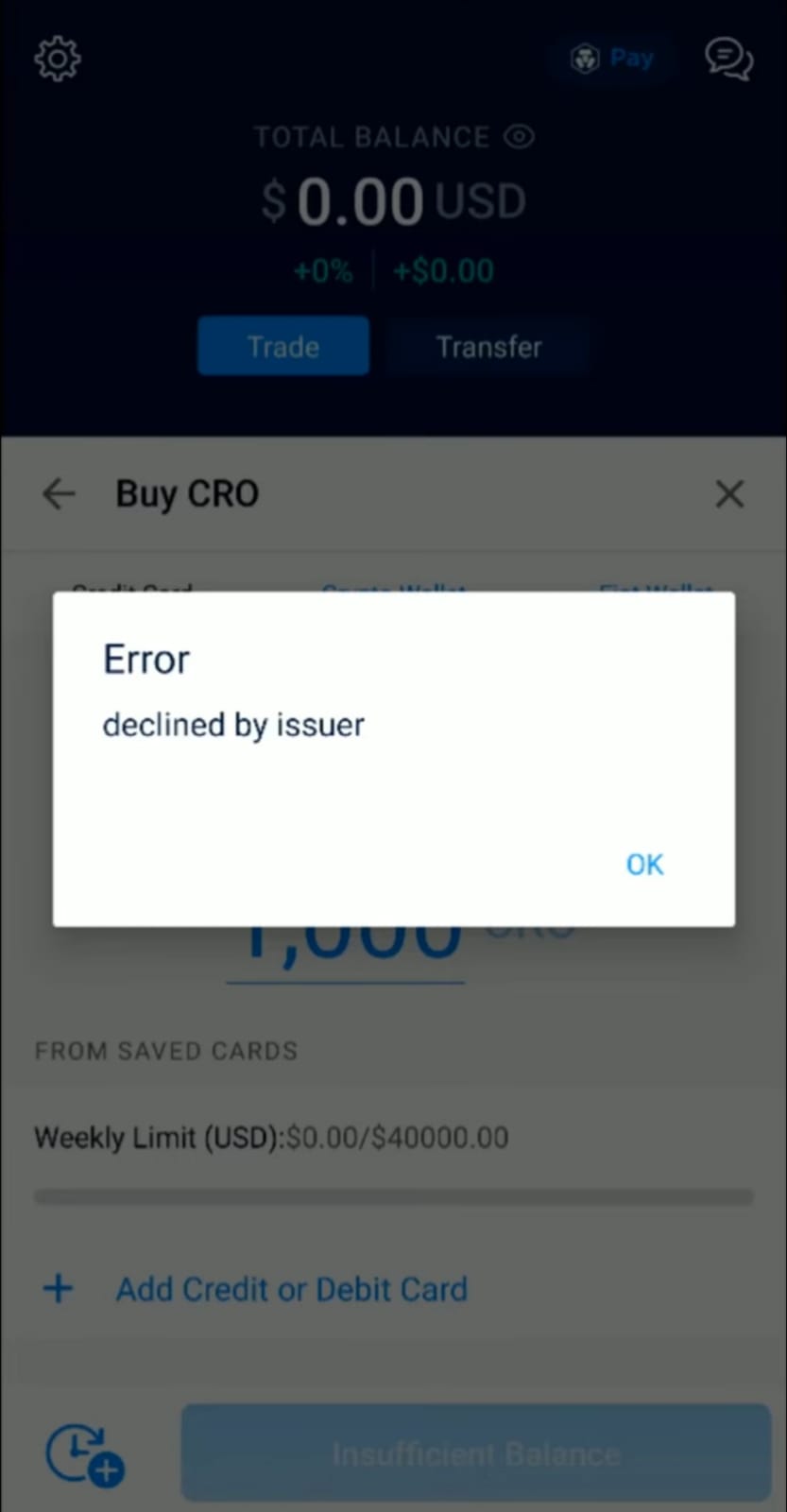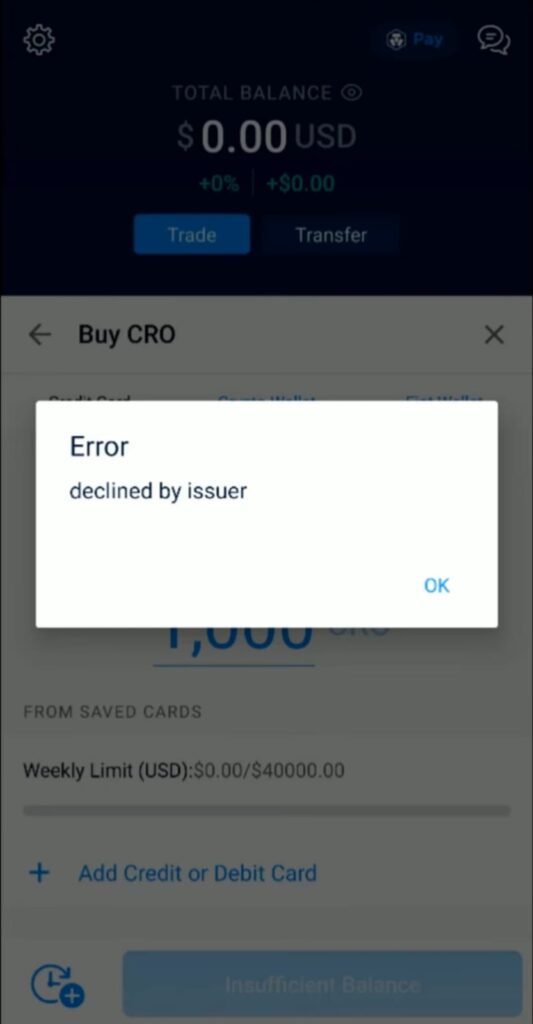 1) Problem with the server of your Card Issuer
This is a very common issue with servers. So if the experience card Issuer declined then you can wait for some hours. When you try again later you'll see that your error automatically got fixed.
2) Insufficient funds in your Card
The second reason behind the card decline can be an Insufficient balance on your card. So first check your card & if it has a low balance then add some money & then retry on Crypto.com.
3) Invalid card number or expiration date
If you enter the wrong digit by mistake then it'll defiantly be going to give you some error. So just double-check the card details you have filled in. If that doesn't work then move to the next solution.
4) Suspected fraud related to your card
Now, this could be the main reason behind your card being declined by Issuer. When your bank suspects something unsuspicious then they simply decline the transaction. To fix this, get in contact with your bank & tell them that this is not fraud & they don't need to flag this particular linking you are trying to do in your Crypto.com account. So by taking the help of your card issuer, you can easily fix this issue.
5) Change your card
If nothing works for you then you can try this method, this one works for me like a charm. There might be some unknown issue with your card so by simply changing it you can fix it. I was trying to link my Credit card & got the error Declined by Issuer. Then I use the Debit card of my same bank & it just fix my problem. As you can see in the picture below, my card got Linked successfully.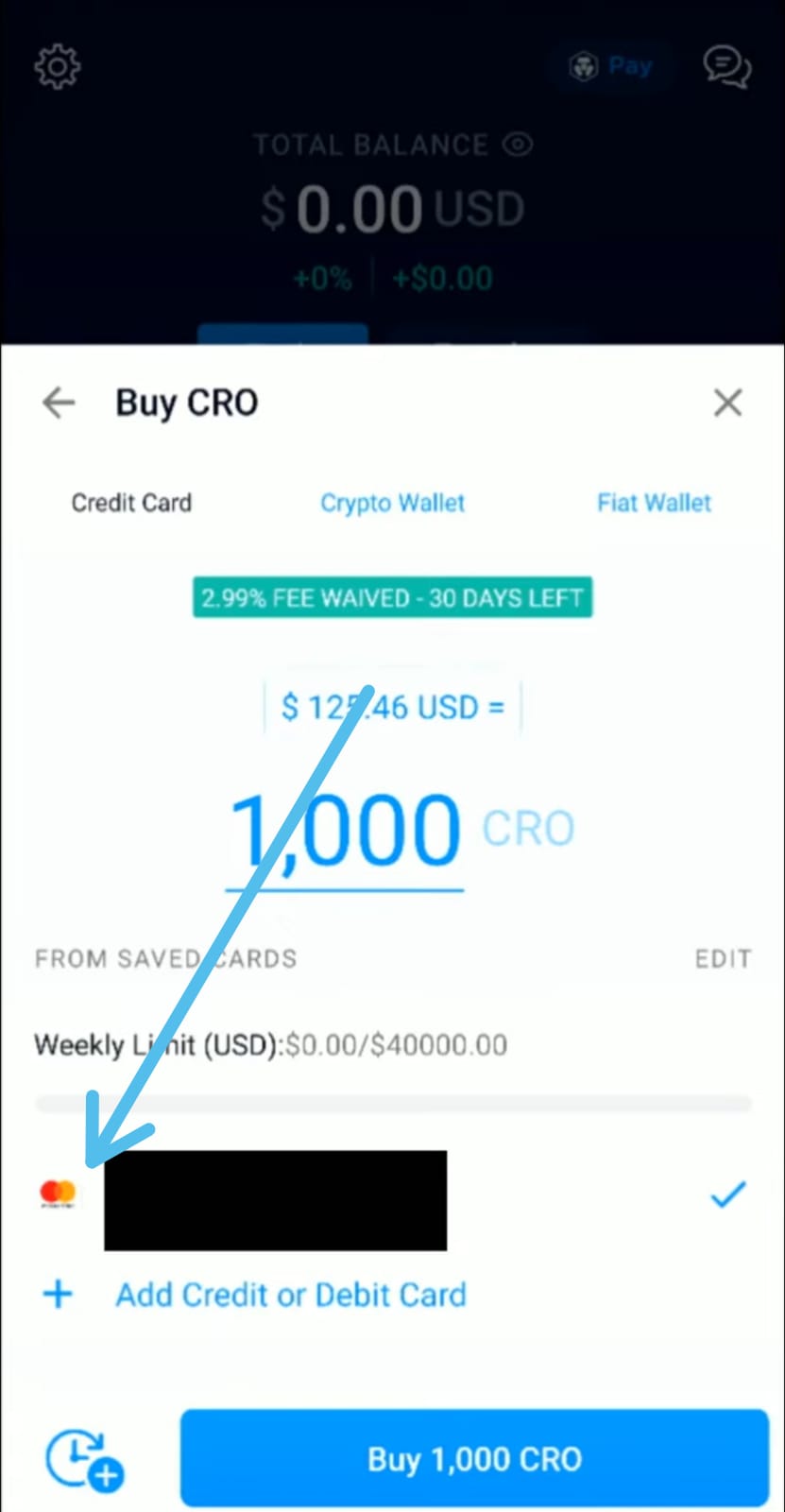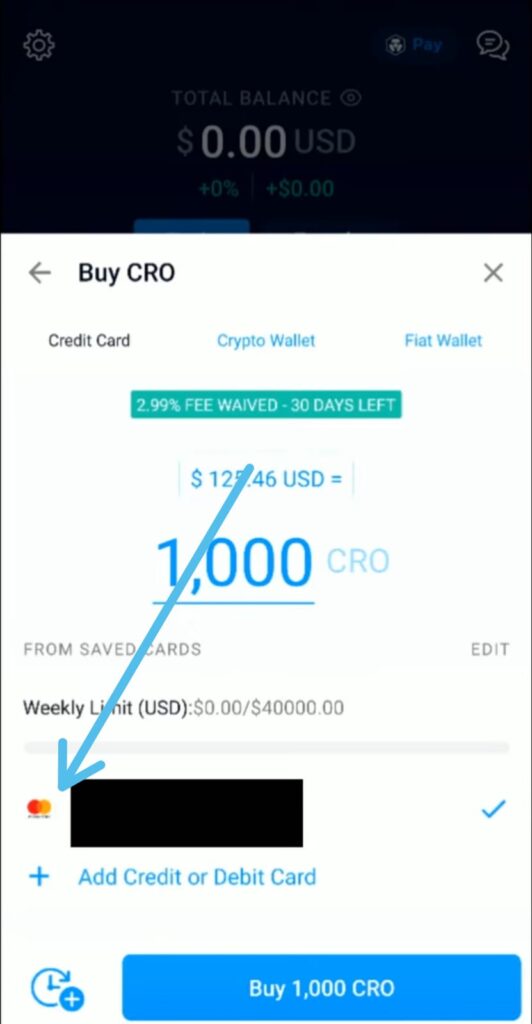 Wrap up: Crypto.com Error Declined by Issuer
So this is how you can fix Crypto.com Error Declined by Issuer. I hope it helps you.
If you got any issues then feel free to ask in the comment section or on our Twitter page.
For more tips & tricks related to Crypto.com, do consider following us on Twitter –NixLoop to get Notified of our future updates.
Related article:-