Looking for How to create a bootable Windows 11 USB in Linux, then follow the step-by-step guide we have given below in this article.
If you looking to install Windows 11 or any other OS then firstly you need a bootable USB drive to install it. The process is pretty simple in Ubuntu. With our method, you don't need to install any third-party software to perform this task.
Here we'll use an inbuilt app of Ubuntu to flash it Windows 11 os to the USB device. so without further ado let's get started!
Requirements: USB pen drive (8GB or more), root password, and the disk image for Windows 11.
If you don't have the disk image for Windows 11 then follow this article- How to download Windows 11 for FREE in 2022.
How can I make a bootable Pendrive for Windows 11 in Linux (Ubuntu)
1) In the first step open the app drawer & search for the Disks app & click to open it.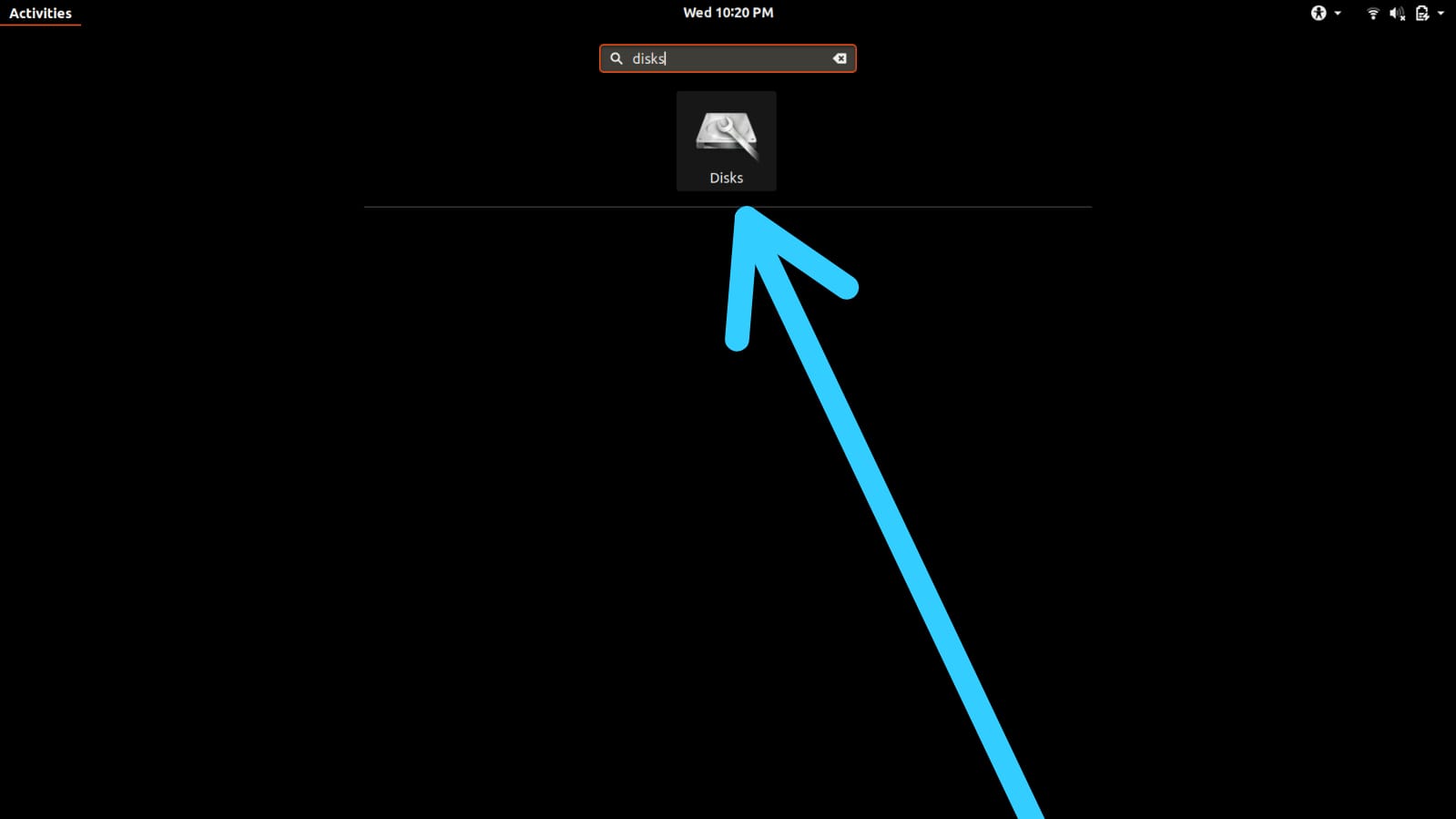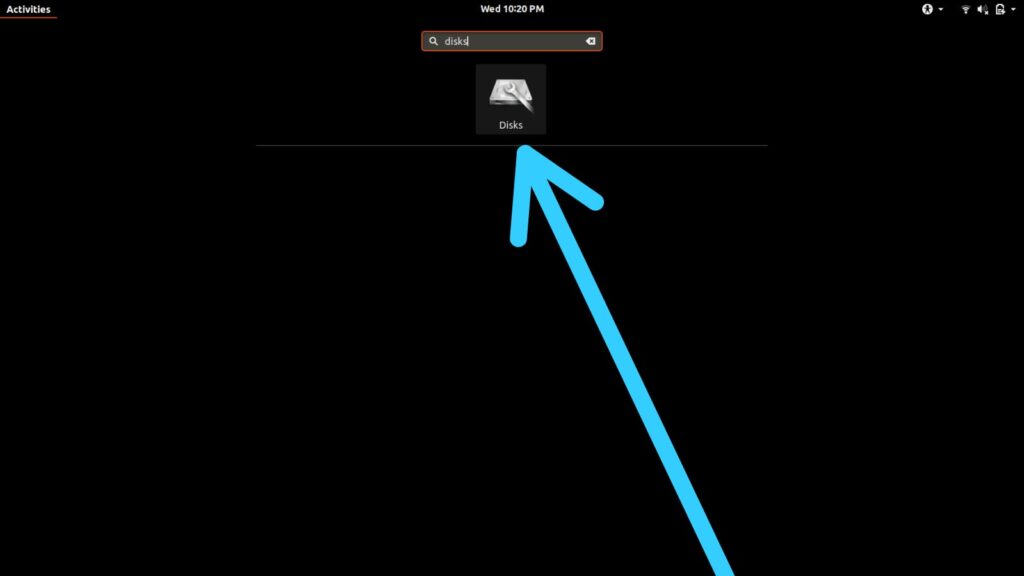 2) As the app opens up, select your USB drive & then click on the Hamburger icon at the top right corner.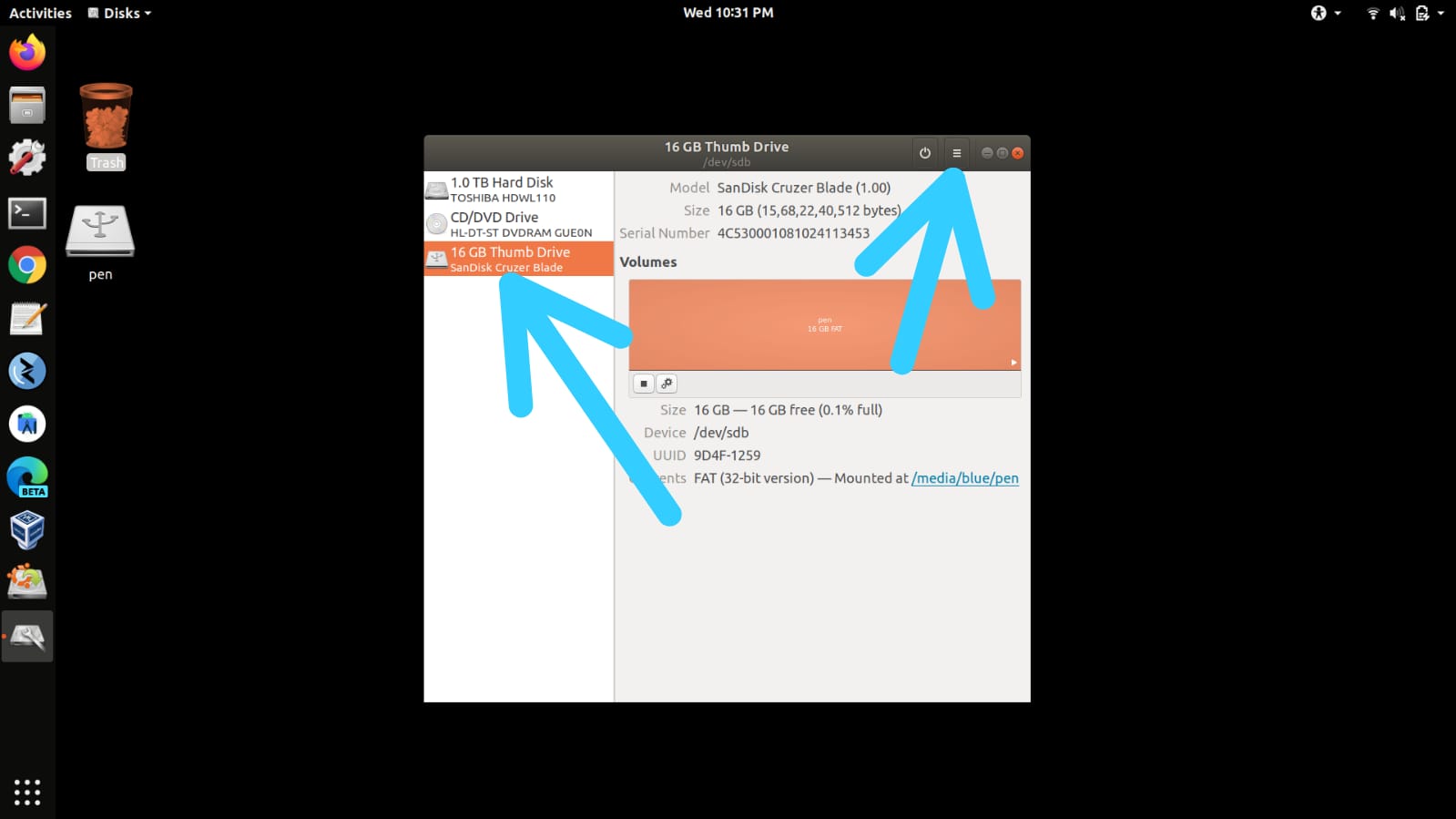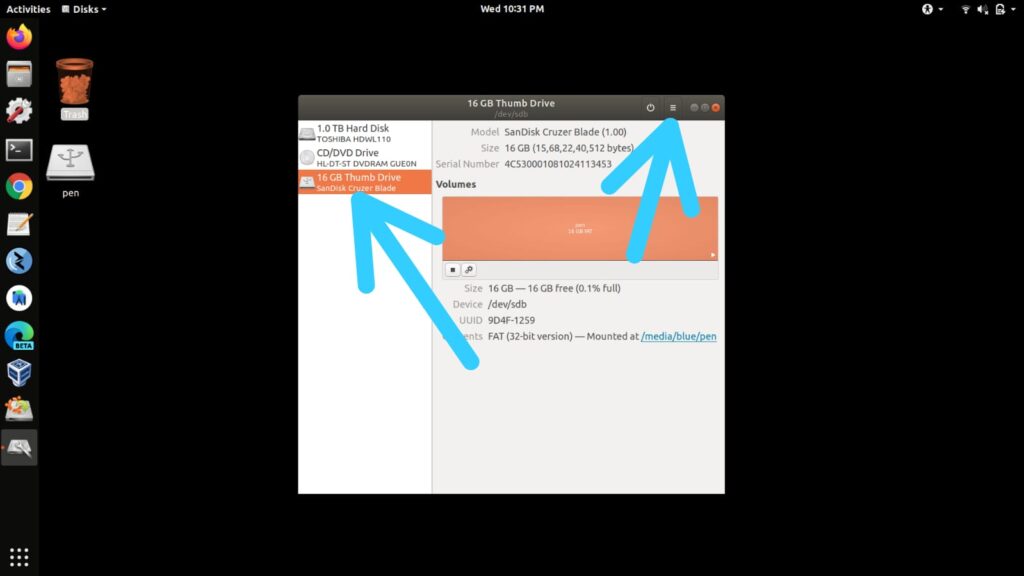 3) Now in the drop-down menu, click on the "Restore Disk Image" option.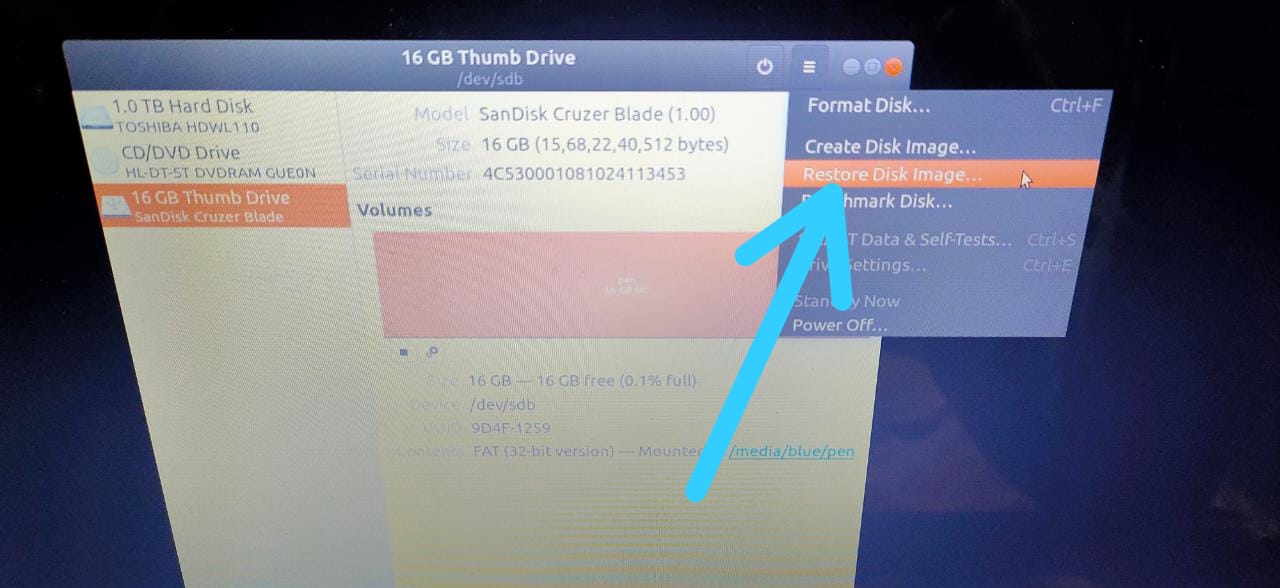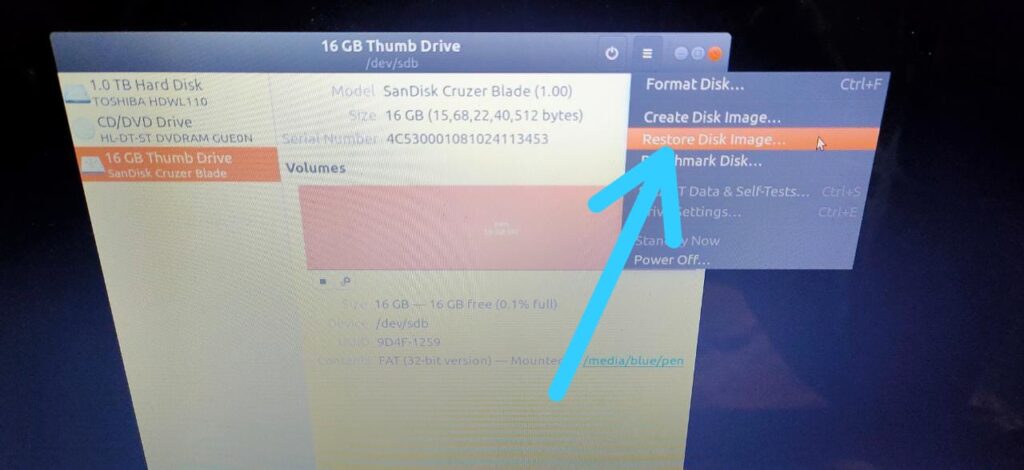 4) Next, click on the "Image to Restore" option & choose the ISO file from your storage.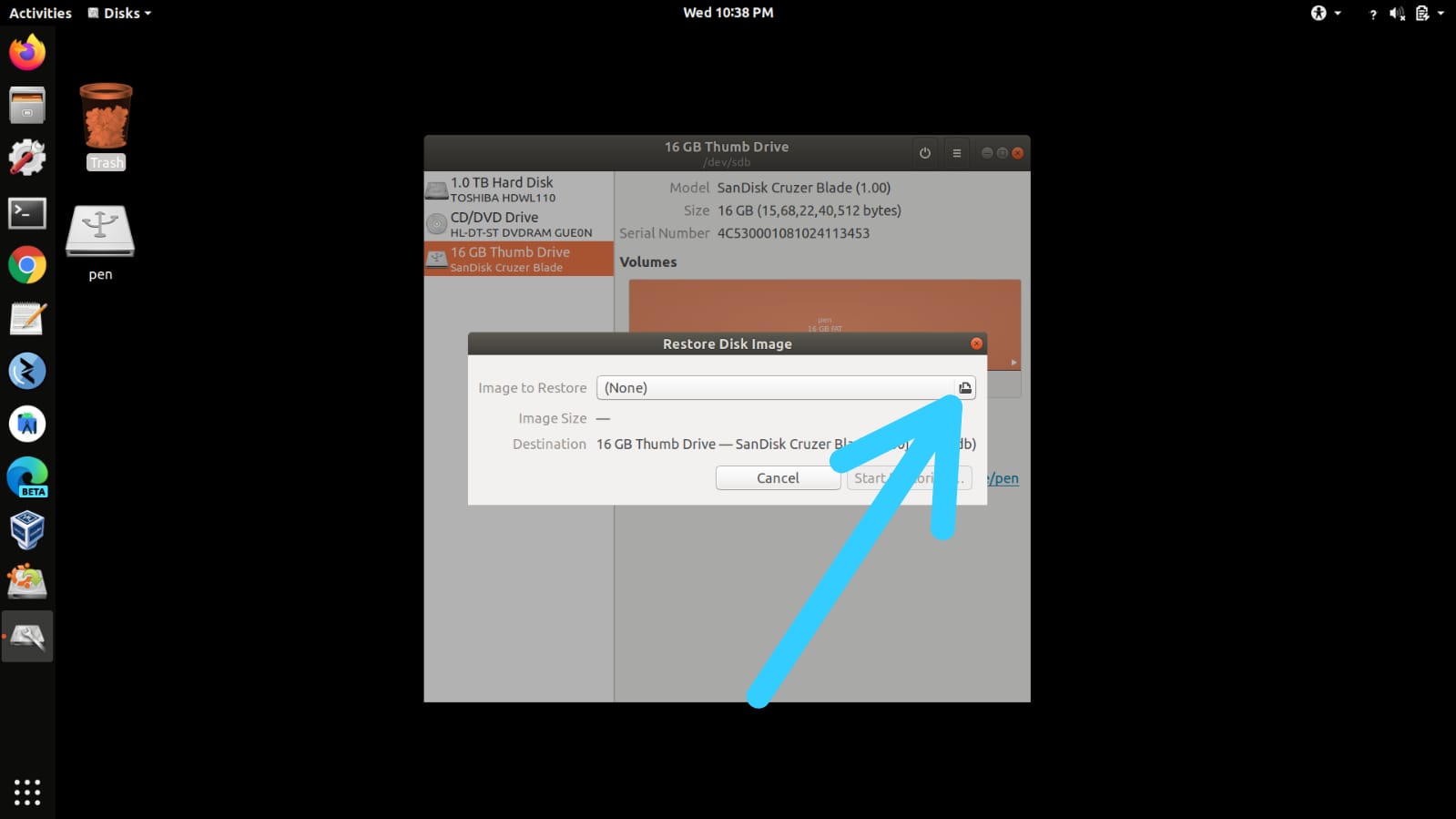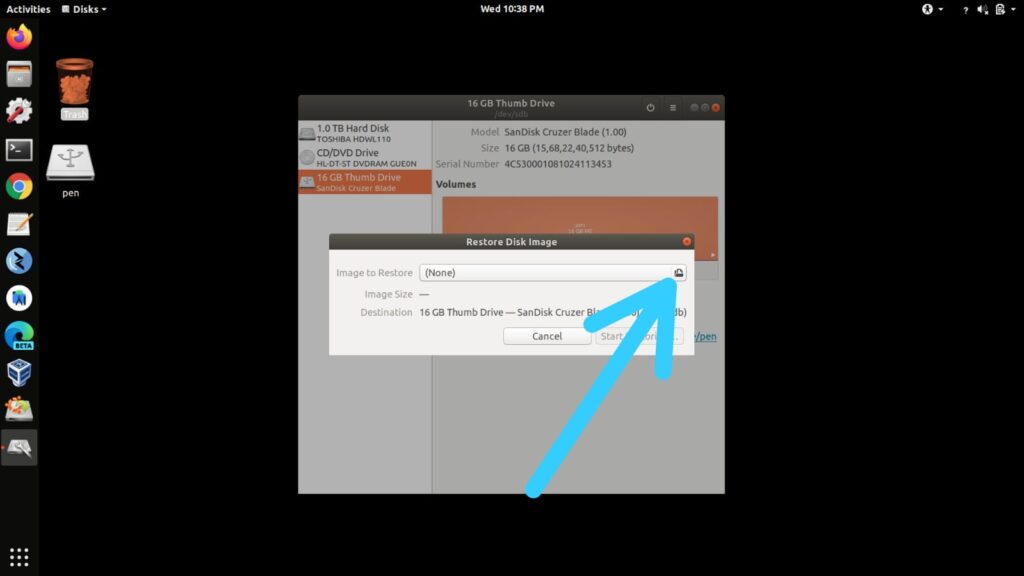 5) As ISO files get stored then click on the Start Restoring option.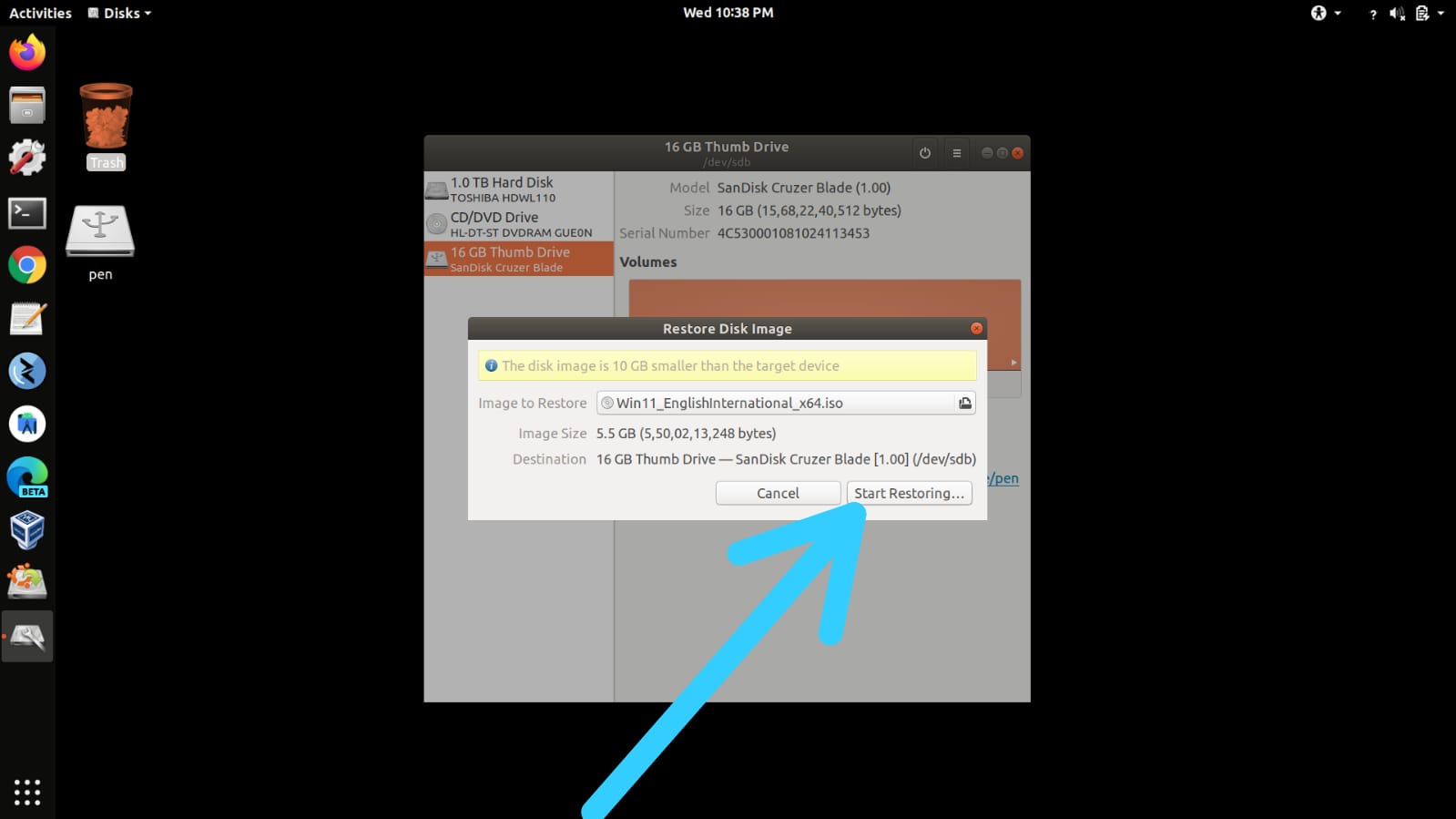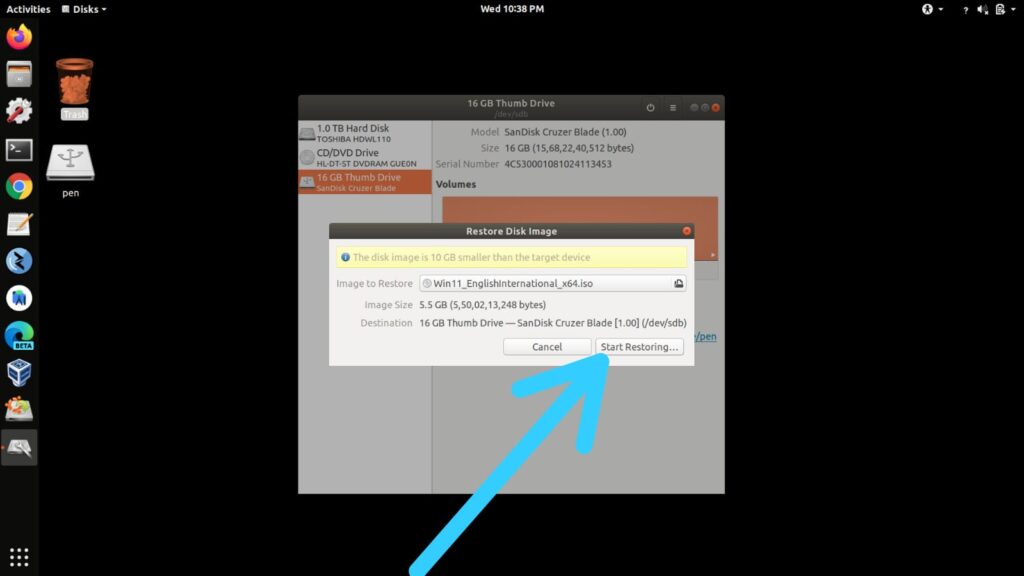 6) After that it'll ask you "Are you sure you want to write the disk image to the device?", simply click on the Restore button.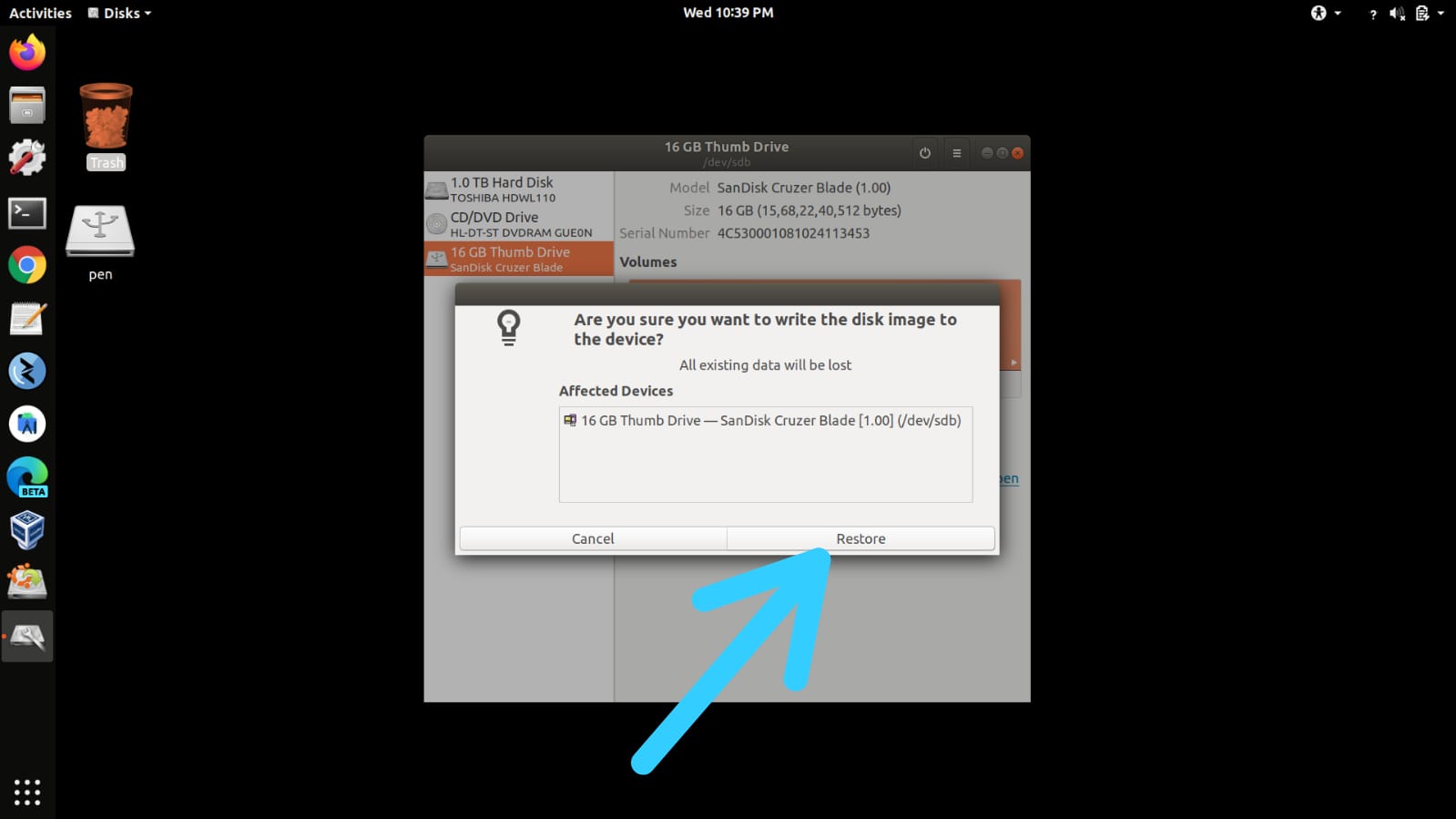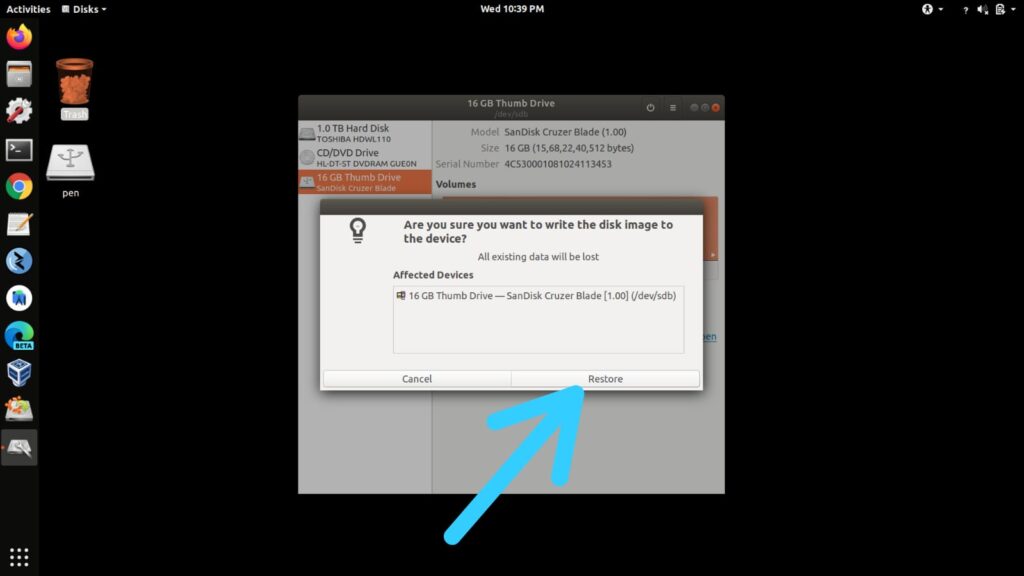 7) Next, enter your ubuntu password & click on the Authenticate button.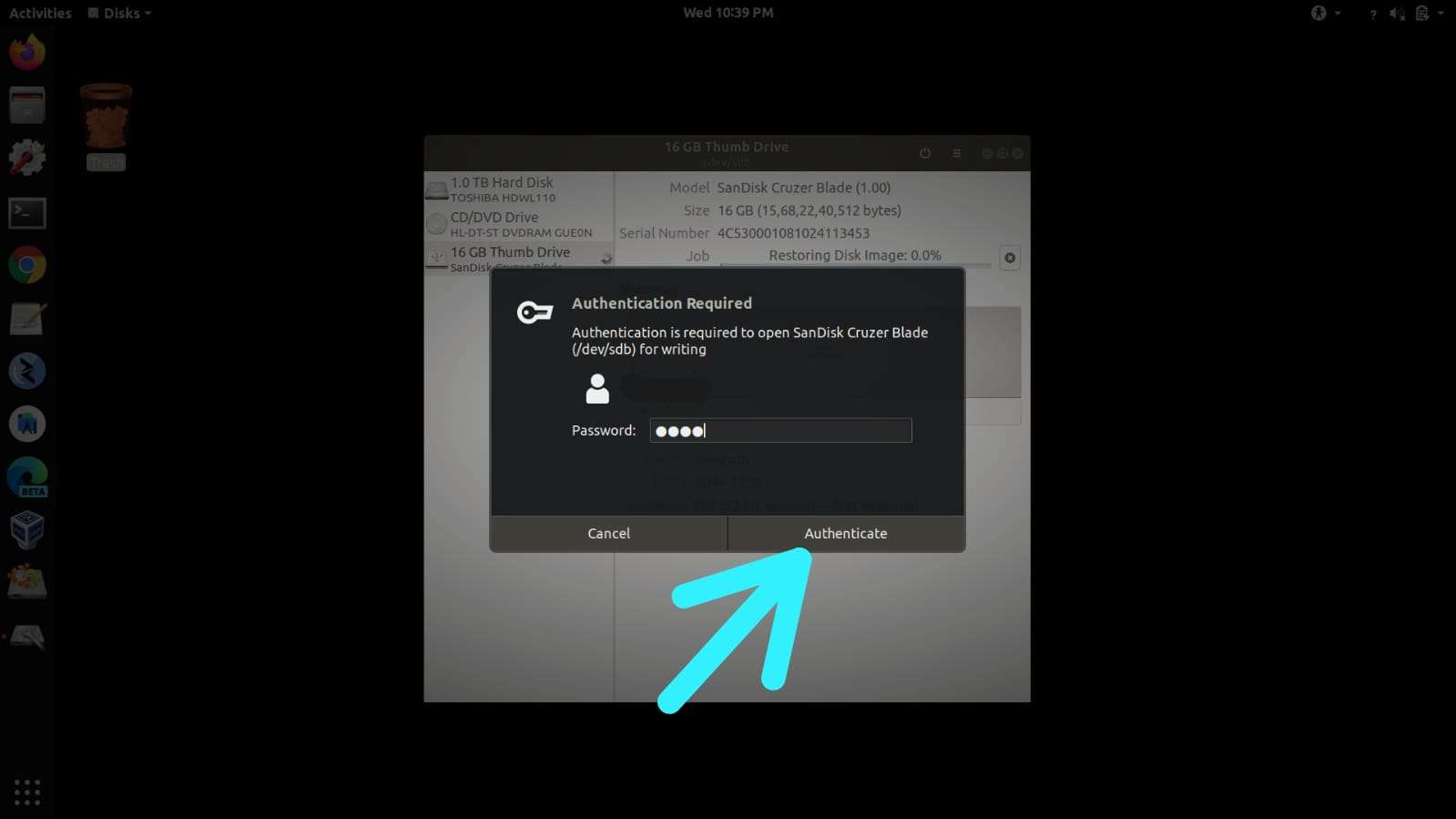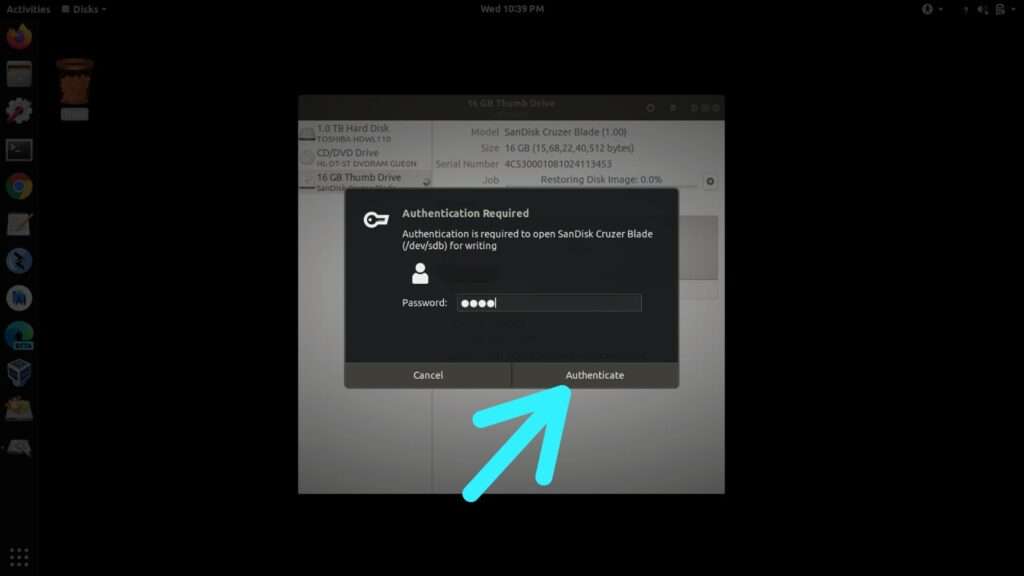 8) Here you go, Restoring Disk Image process is started. Once flashing is complete, Close Disks app, safely eject the USB drive you've created and use it as a boot device elsewhere to install Windows 11.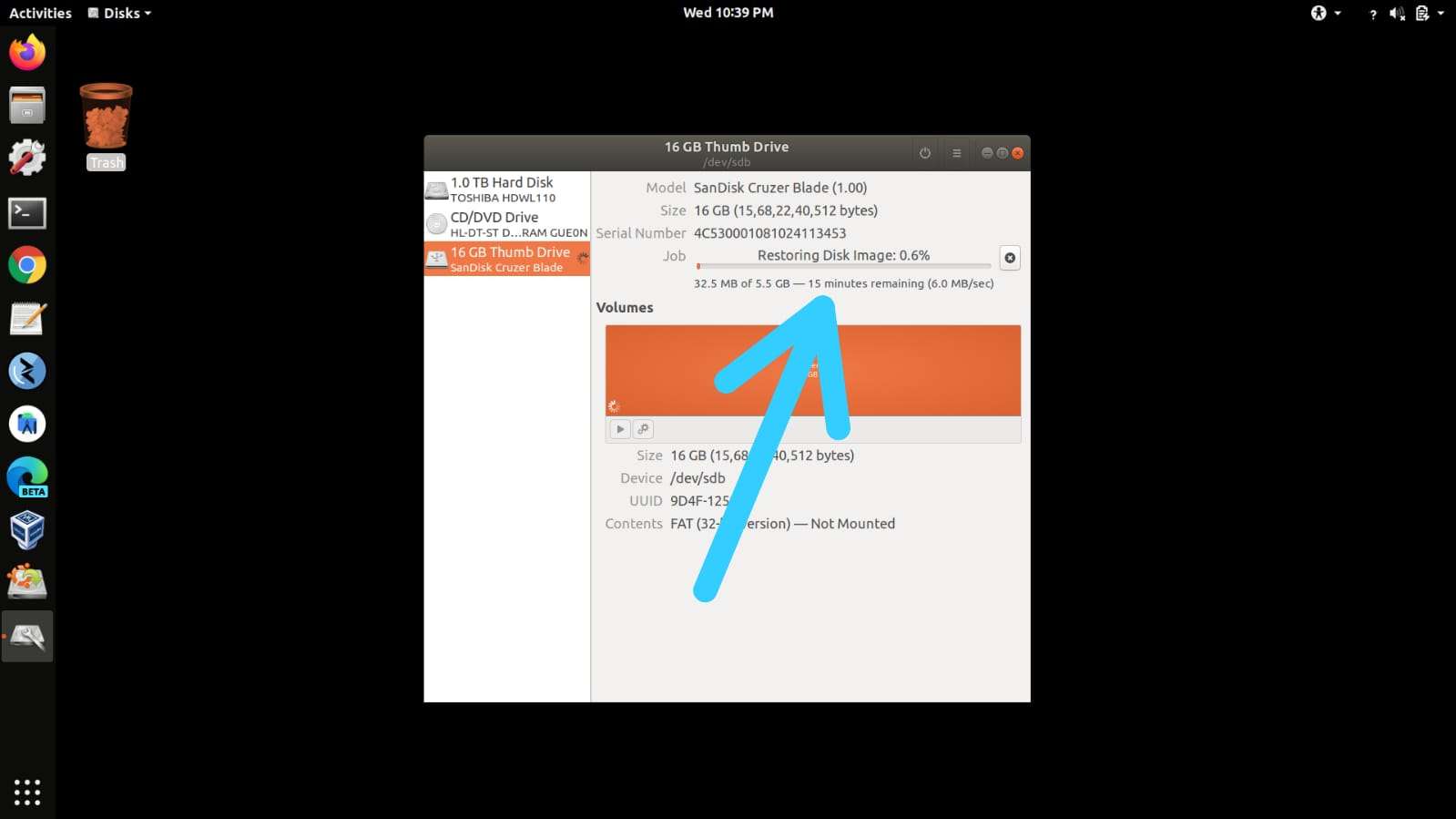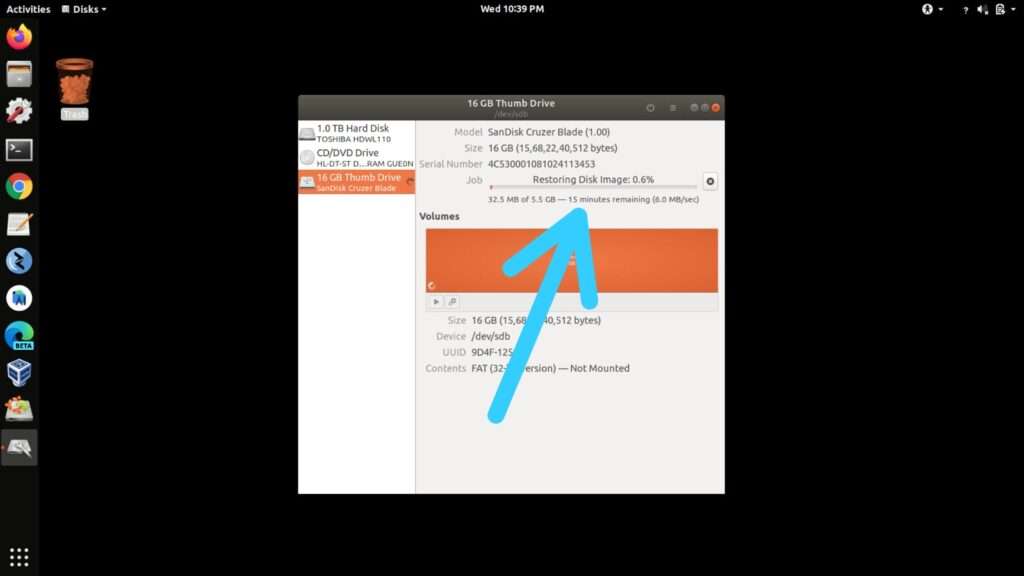 Also Read:- How to Install VirtualBox on Ubuntu
Wrap Up: Create a bootable Windows 11 USB in Linux For Free
This is all on the topic of, How to create a bootable Windows 11 USB in Linux (Ubuntu). I hope it helps you.
If you got any issues then feel free to ask in the comment section or our Twitter page.
For more tips & tricks related to Ubuntu, You can join our Telegram Channel –NixLoop to get Notified of our future updates.