"This PC can't run Windows 11" on Virtualbox! If you are looking for How to solve this problem then follow the steps given in this article.
My VirtualBox version is 6.1.28 r147628 (Qt5.9.5). & I'm using Windows 11 as virtual OS in VirtualBox. When I started the installation process of window 11 then I got an error as "This PC Doesn't Currently Meet All the System Requirements for Windows 11"
If you are getting a similar error message then it means that your system might not have two essential security settings turned on: Secure Boot and TPM 2.0. But we got you a simple solution for that So let's see how to fix it. so without further ado let's get started!
Also Read:- Virtualbox UEFI Shell startup.nsh Error Fixed
How to fix This PC can't run Windows 11 error on VirtualBox in 2022
1) In the first step make sure you are getting the same error as shown in the picture below so that we can keep up together in the next steps.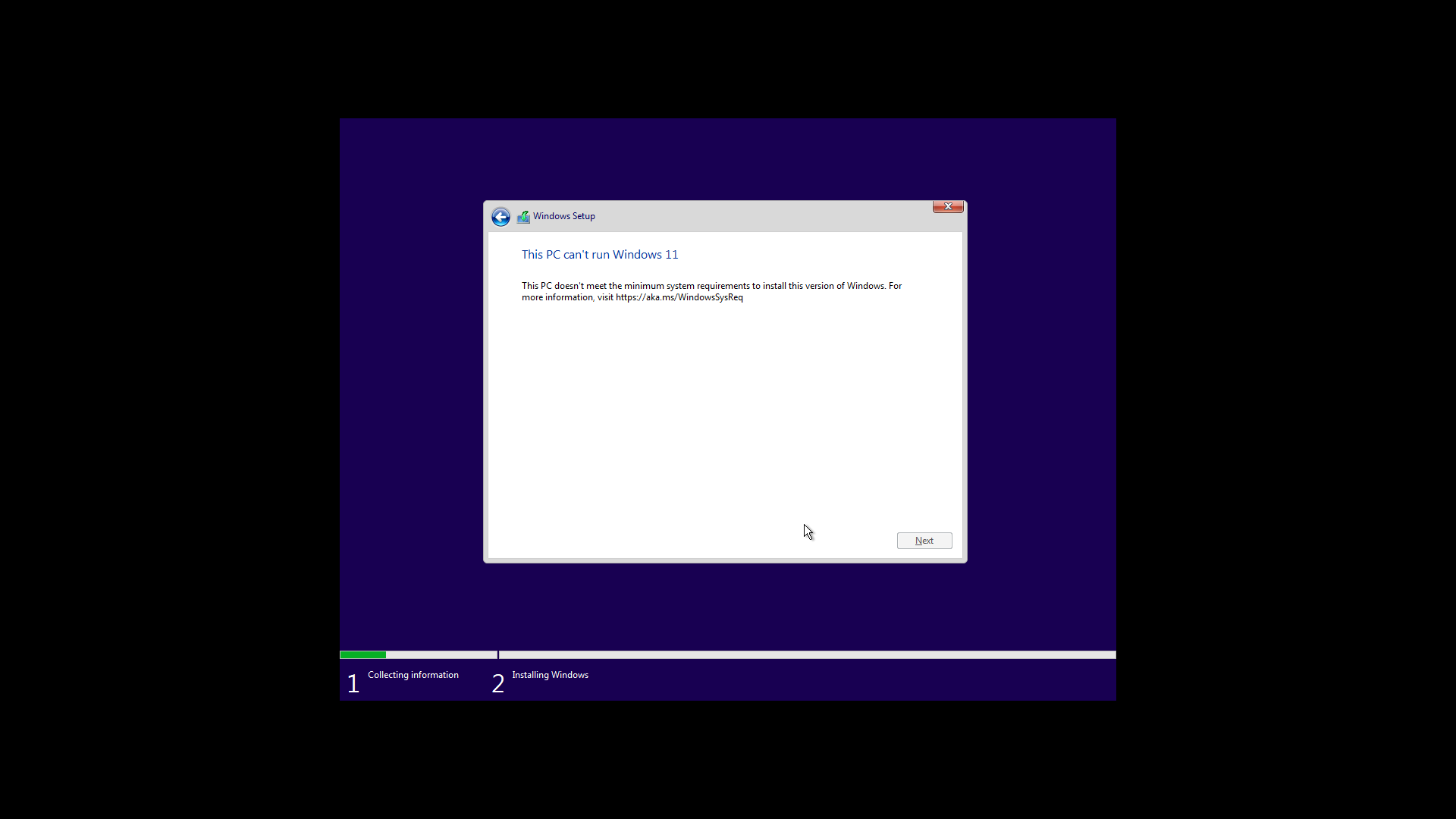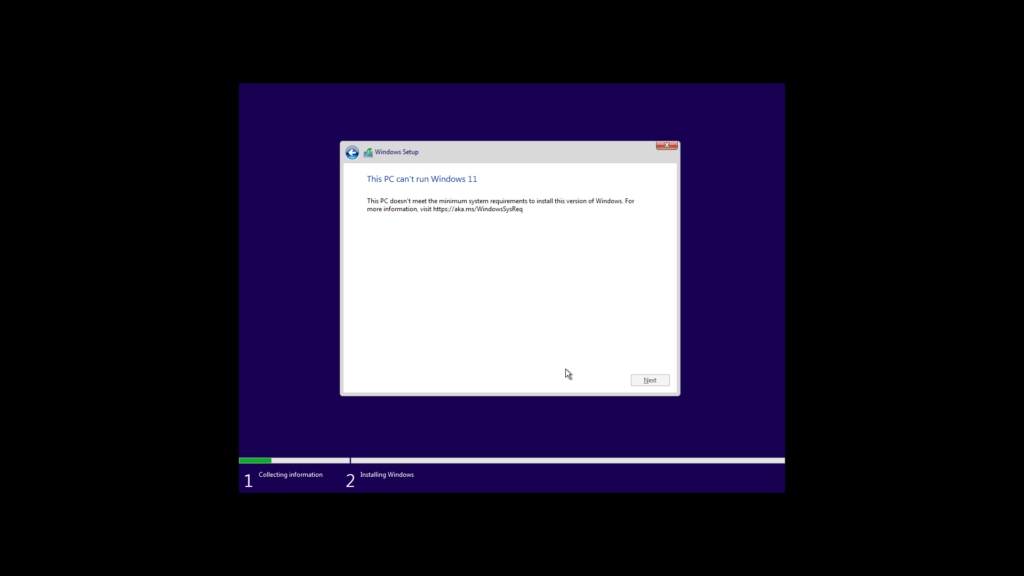 2) Now close the Virtual Machine & restart it again.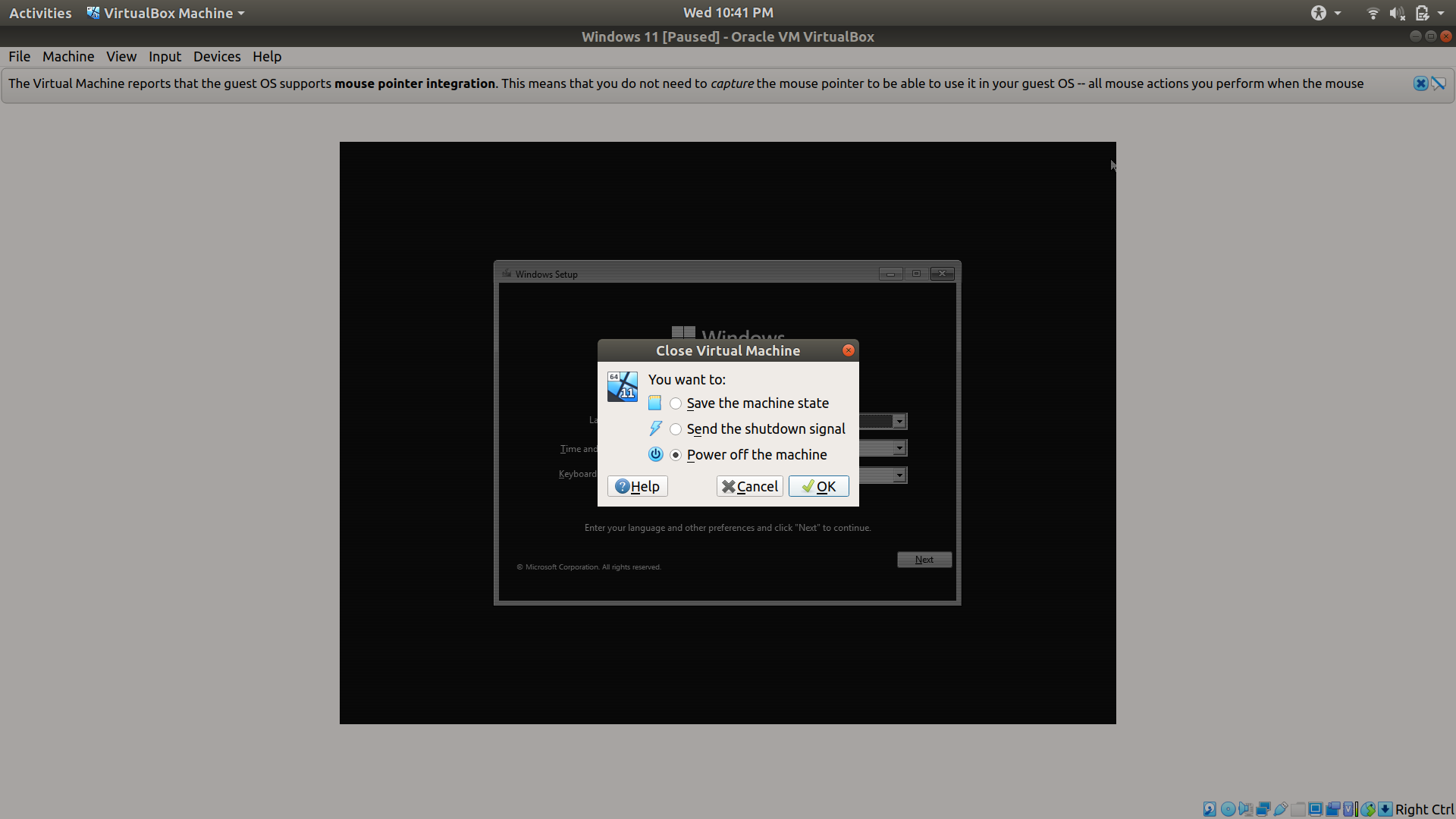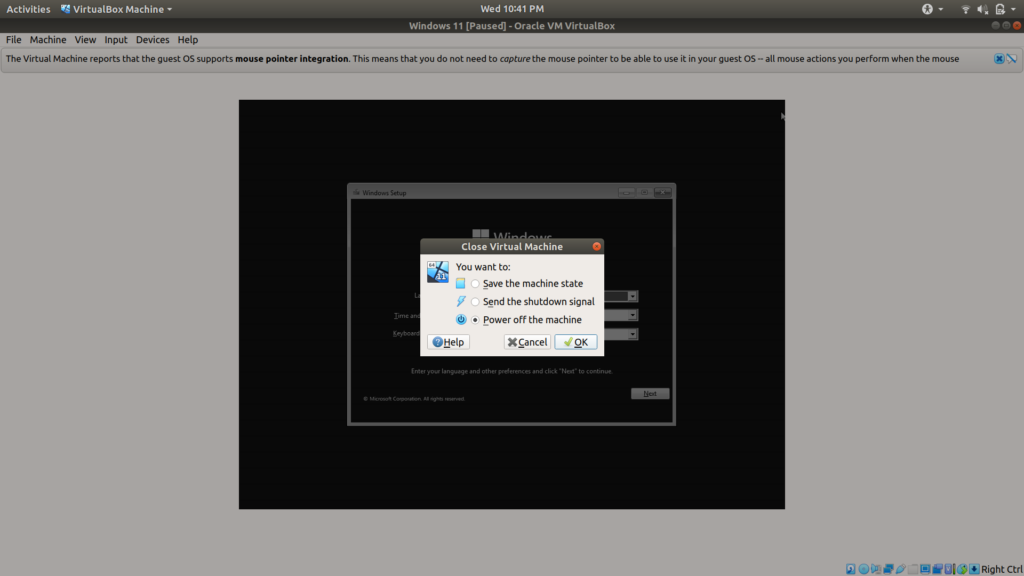 3) On this first page of windows 11 installation, simply press the "Shift + F10" & it'll open up the command line window.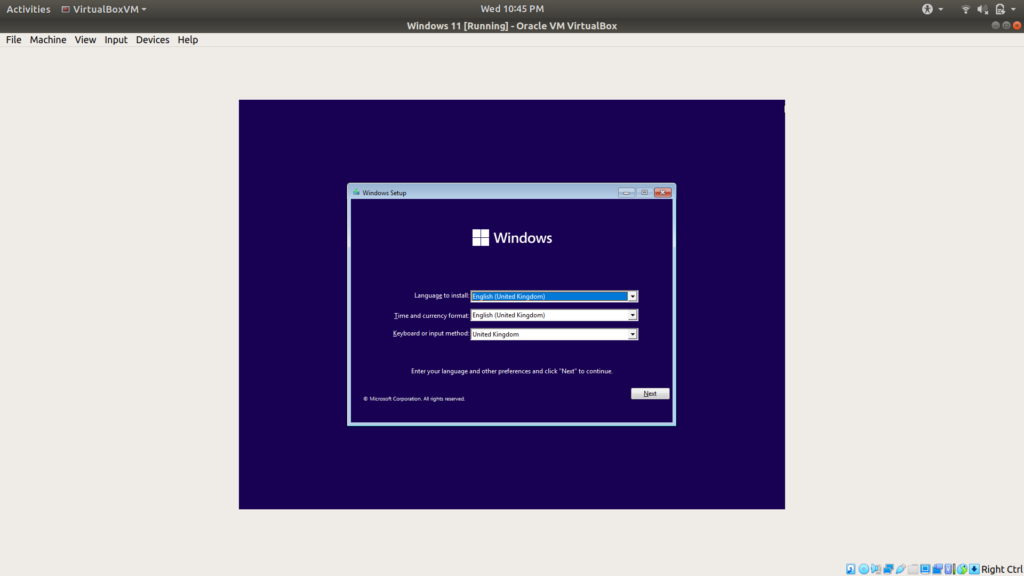 4) As the " command line window" opens up then type the command regedit & press enter. It'll open up the "Registry Editor" window.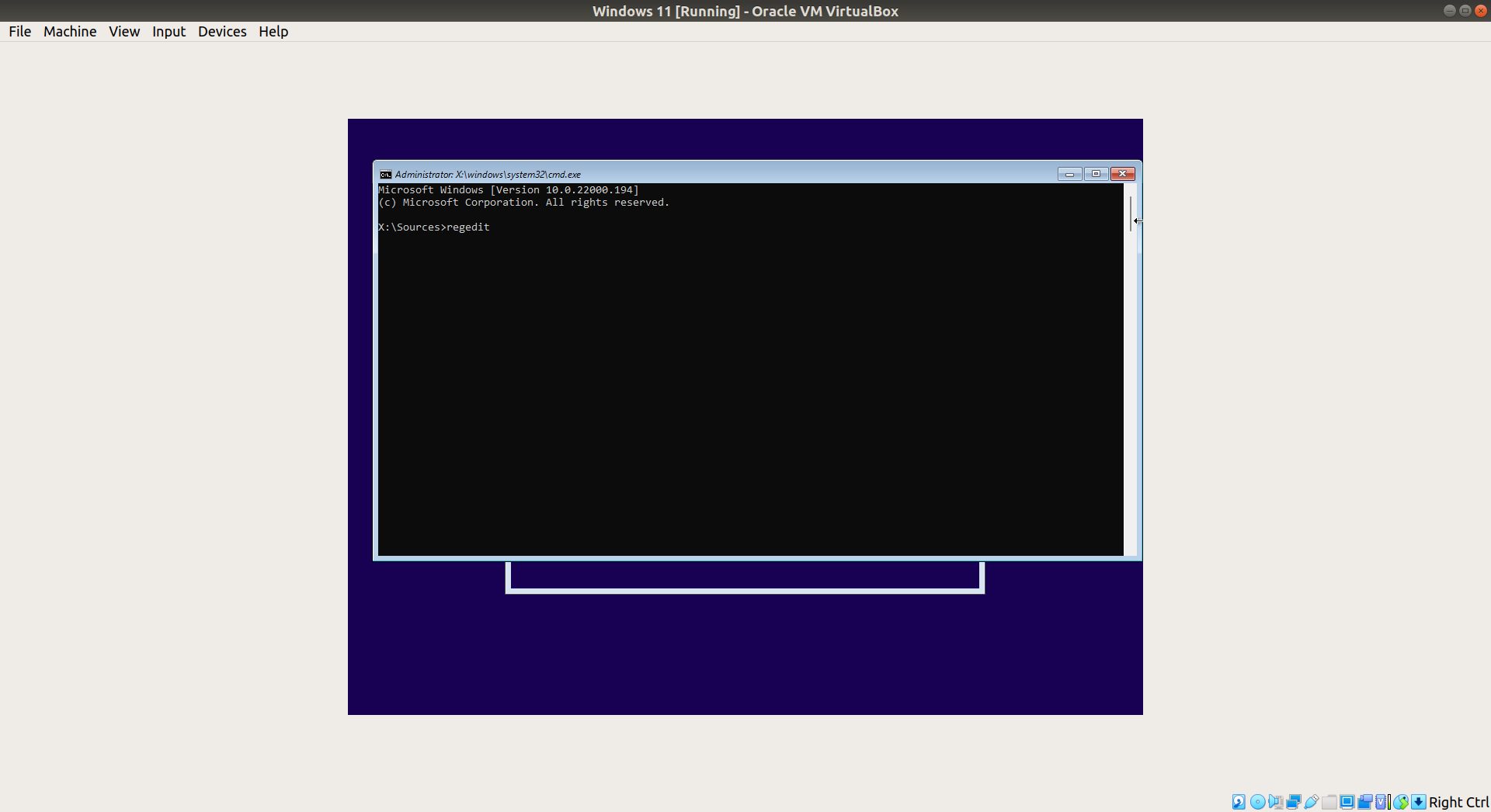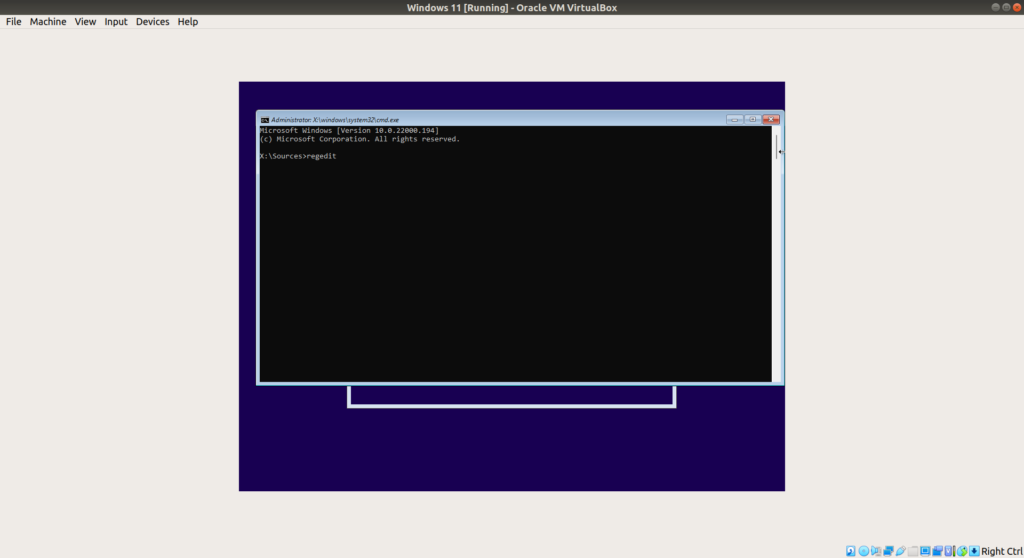 5) Now in Capture expand "HKEY_LOCAL_MACHINE\SYSTEM\Setup" as shown in the picture below.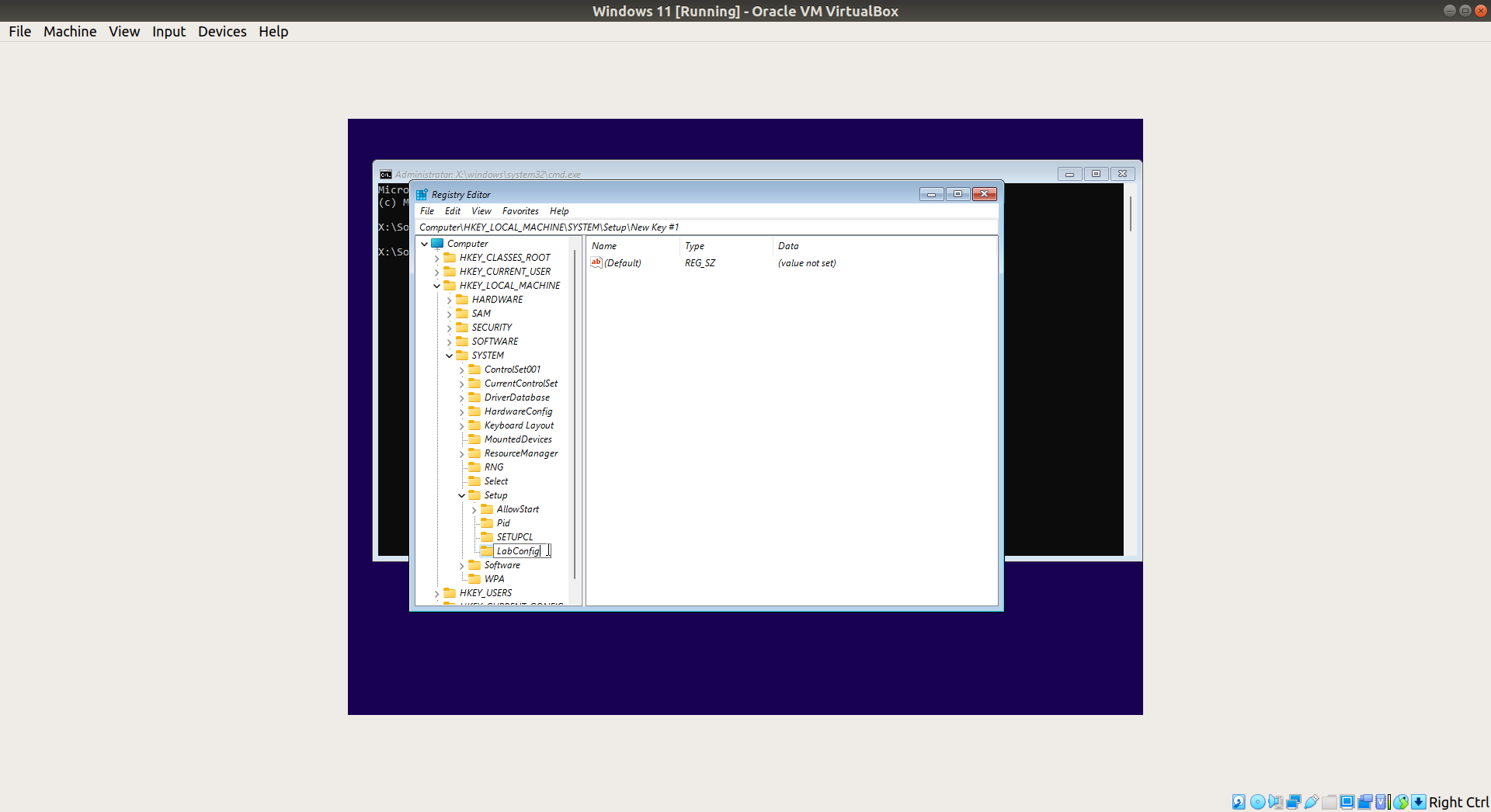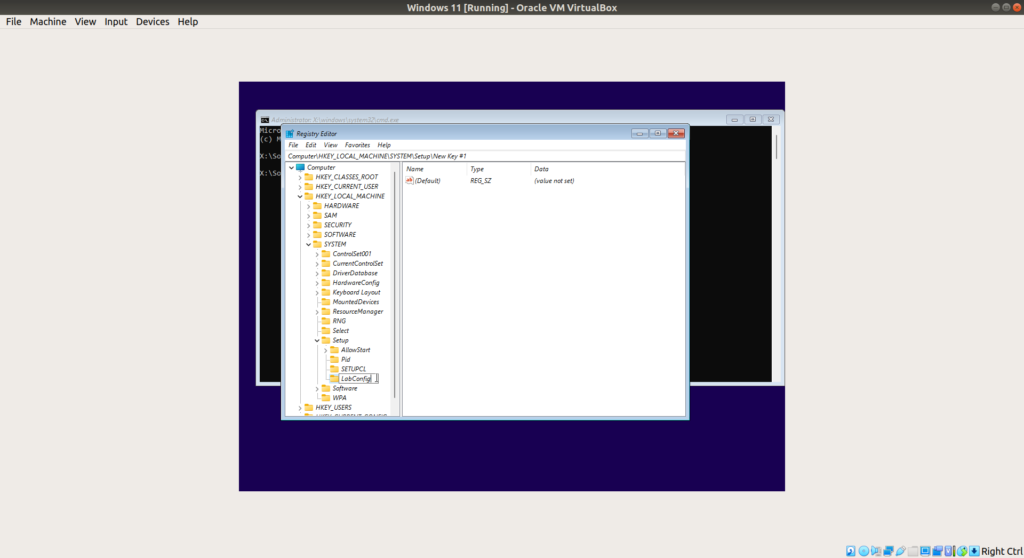 6) After that Right-click on the Setup and click New>Key. Name that LabConfig.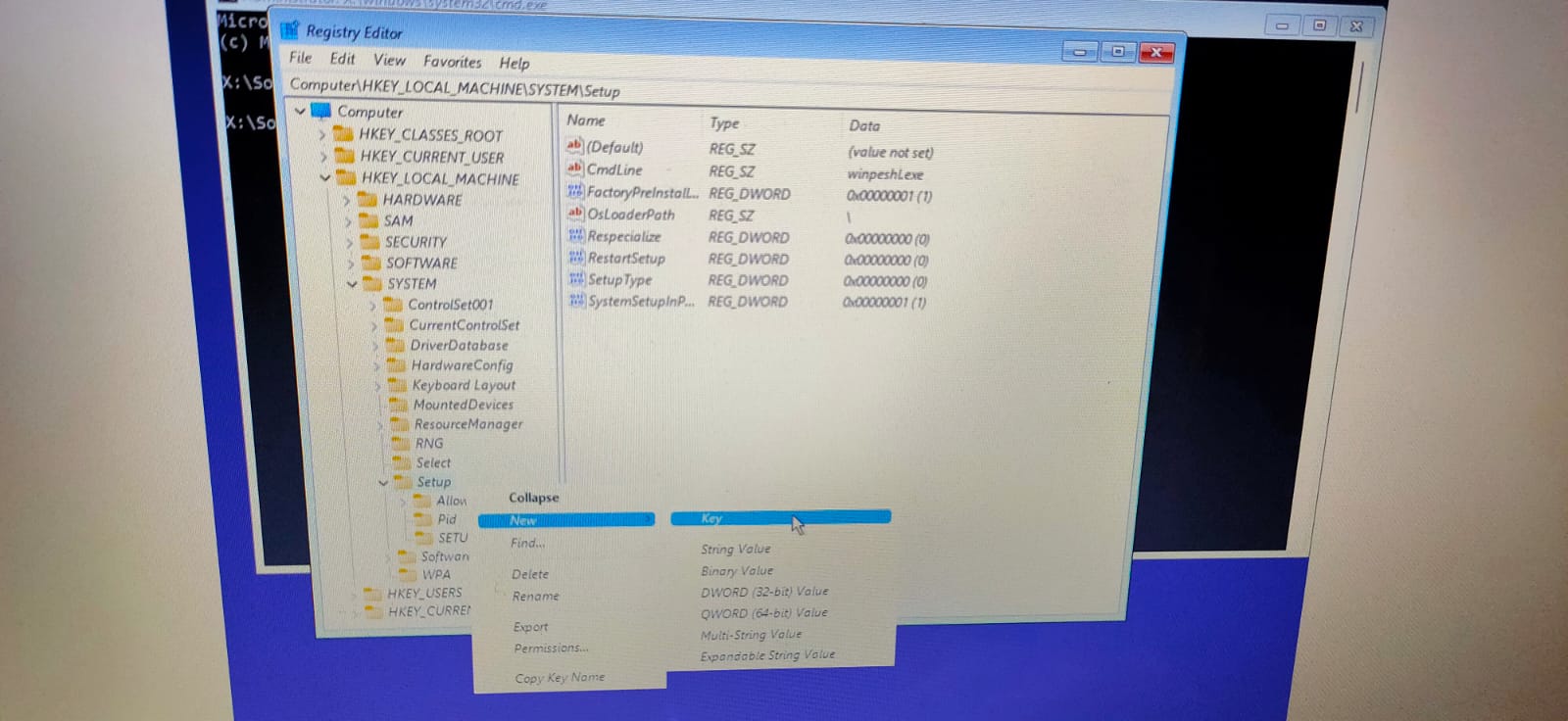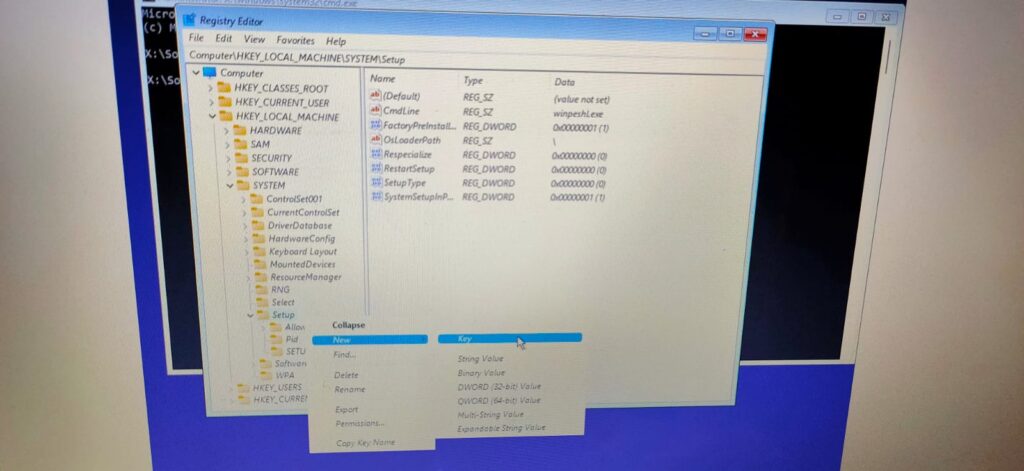 7) Next, Click on LabConfig, then right-click on the right pane, and click New>DWORD(32-bit Value). Name that BypassTPMCheck.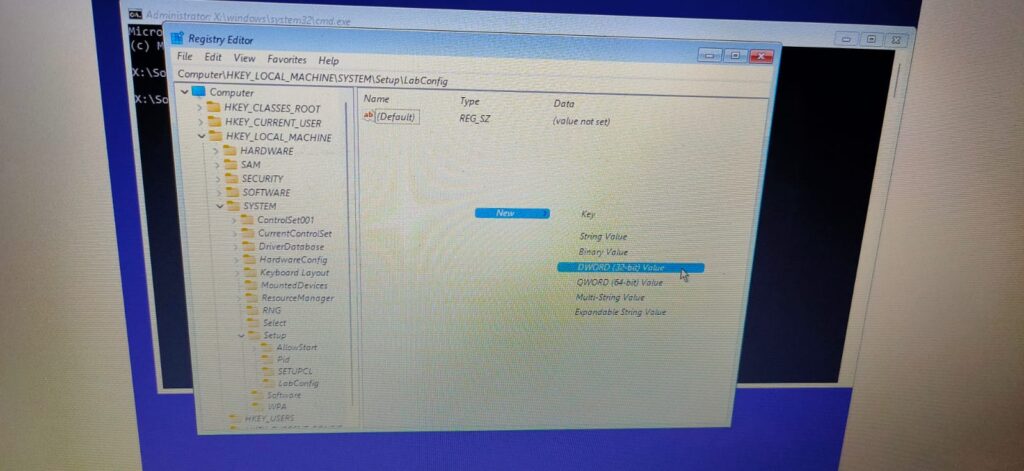 8) Now right click on the BypassTPMCheck & Modify it. Change the Value data to 1, and press OK.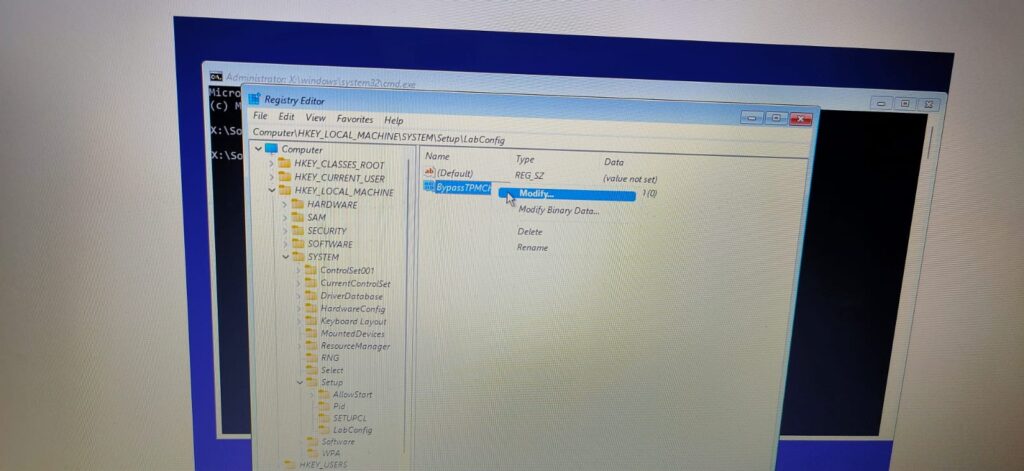 9) After that create one more DWORD and change the Value data to 1 and name it BypassSecureBootCheck.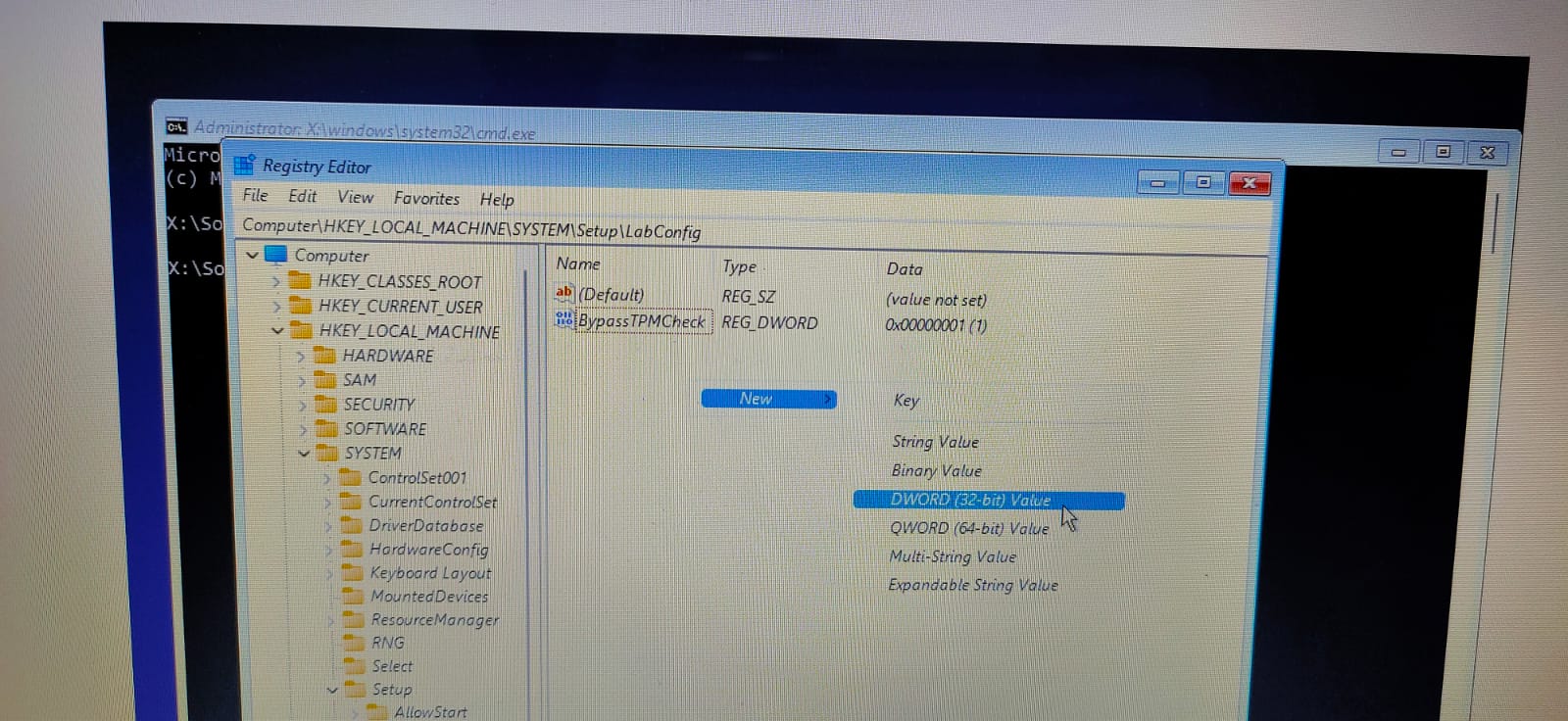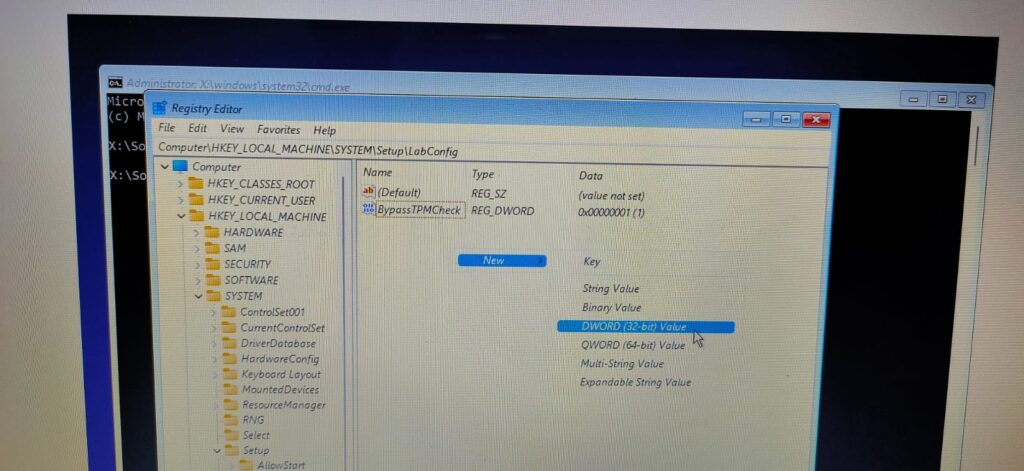 10) Once it's done then close its window & close the command line prompt.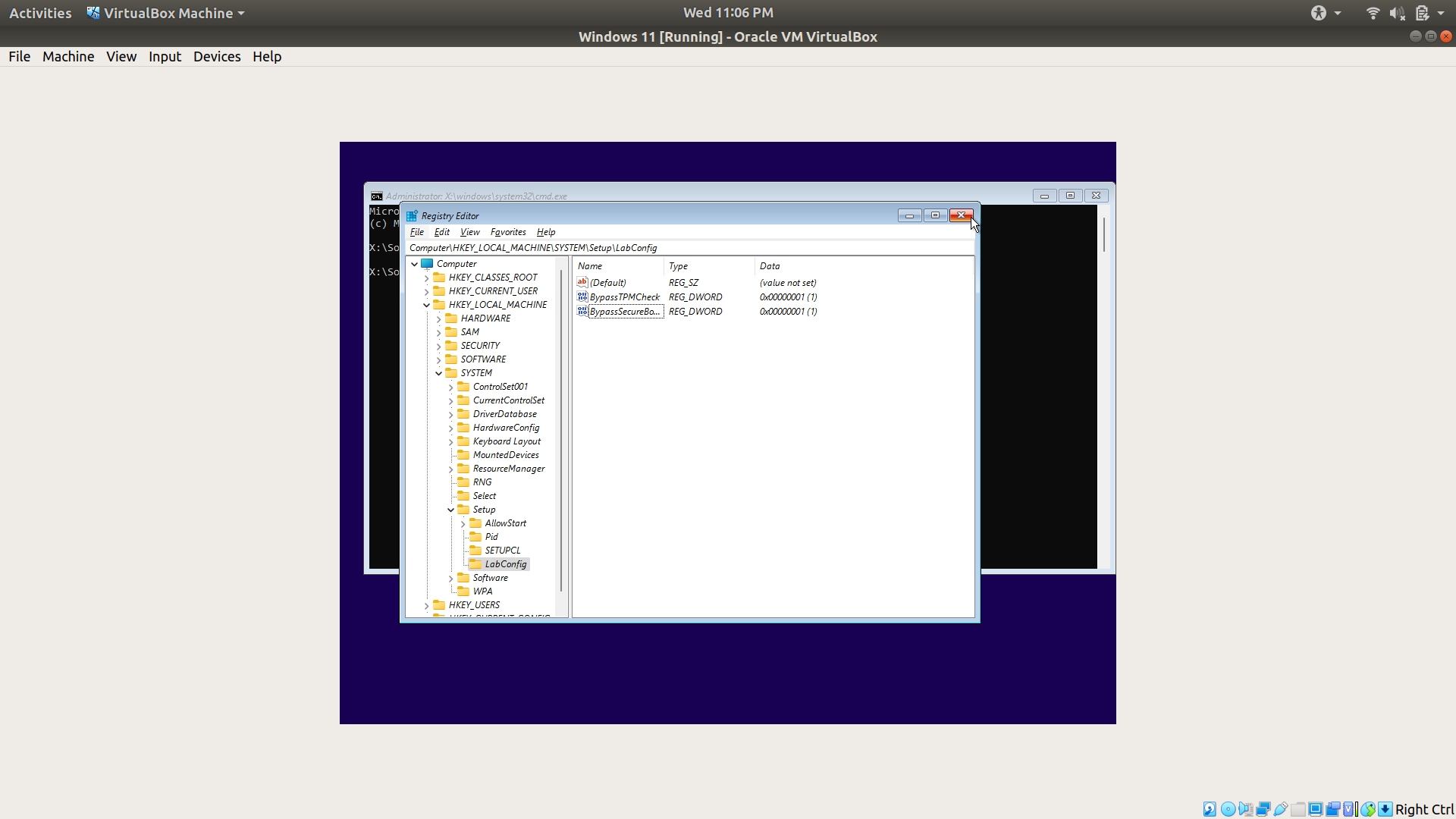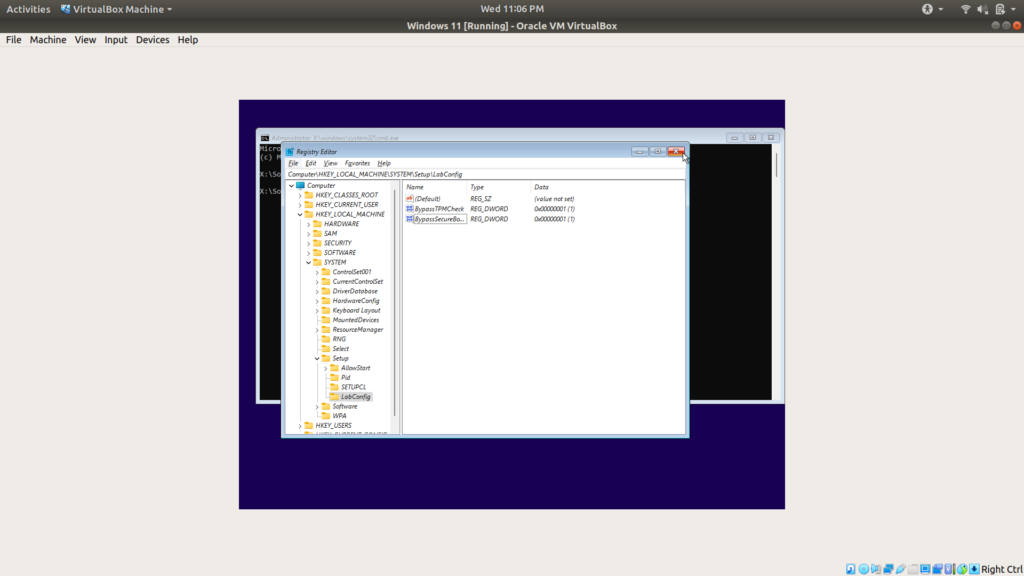 11) Now just start the normal installation process again & you'll see that your issue just gets resolved.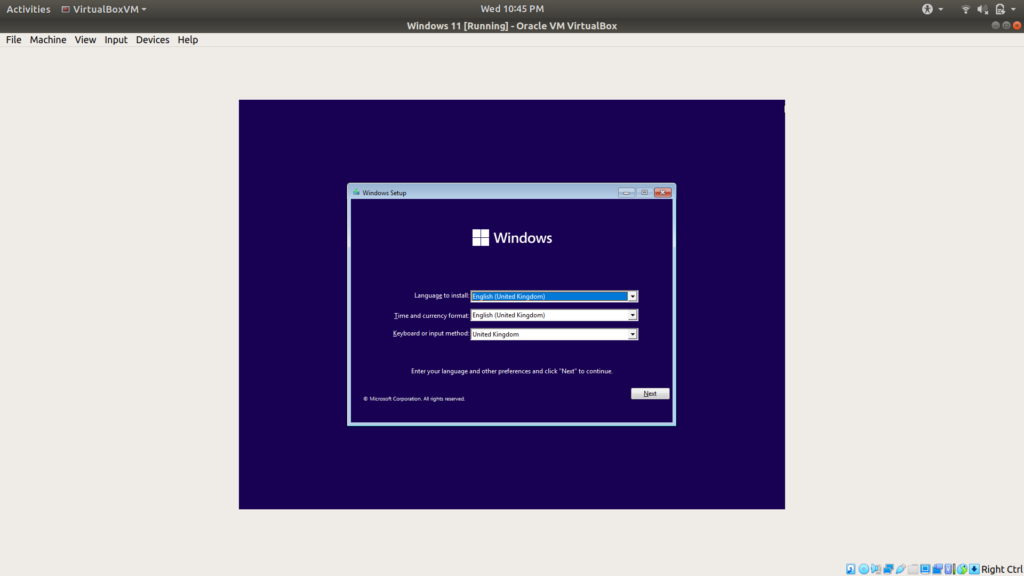 Also Read:- [Solved] VirtualBox Failed to open session for the Virtual Machine
Wrap up: This PC can't run Windows 11 error on VirtualBox
This is all on the topic of How to fix the "This PC can't run Windows 11" error on VirtualBox. I hope it helps you.
If you got any issues then feel free to ask in the comment section or our Twitter page.
For more tips & tricks related to Virtualbox, You can join our Telegram Channel –NixLoop to get Notified of our future updates.