In the series of Best Android apps of every month Here's the Top 10: Best Android apps of July 2021 that you must try now.
Every month We bring a List of some of the best android apps that we have tested & now want to recommend them to our Readers.
You may have known some of these apps but I know there are still some apps in this article that you may have never heard of.
So without further ado let's see what are the  Best Android apps of July 2021.
Related:- 5 Best free Android apps of June 2021
Top 10: Best Android apps of July 2021
1) CountThings from Photos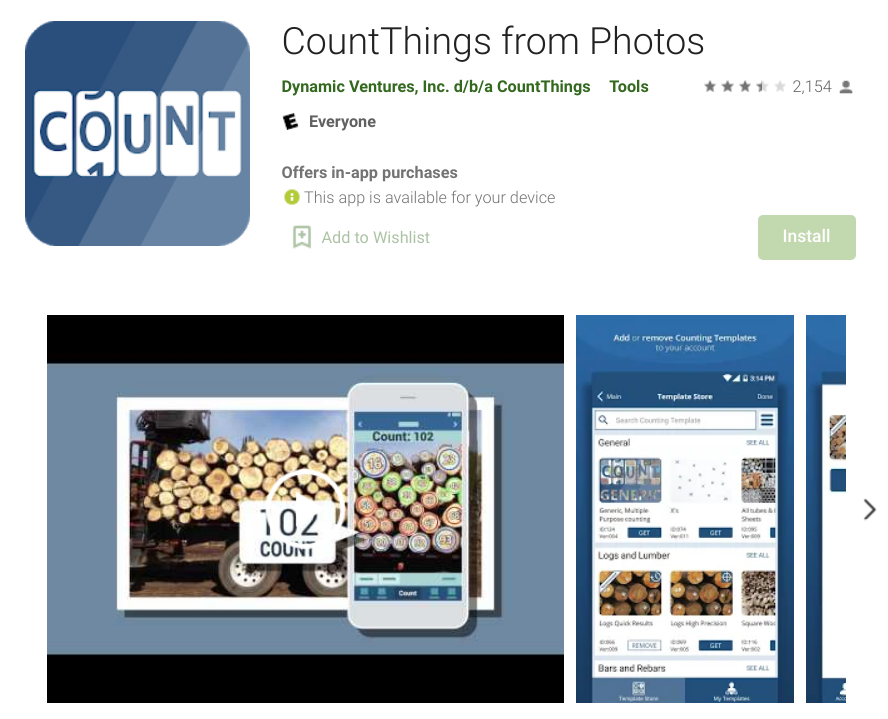 The first app on our list is CountThings from Photos as its names show it can count the number of objects just by taking a photo.
spouse, you got a lot of coins & you want to count them so for that arrange the coins separately. Now choose the template in-app & take a picture now tap on the count.
CountThings from the Photos app helps businesses automate counting. Open the app, select the right Counting Template for your items, take a photo, and count.
You need to choose a specific Template to count specific things. For example, you can't use the Template of the coin to count Boxes.
Download this best free android app for Android
2) Time Rise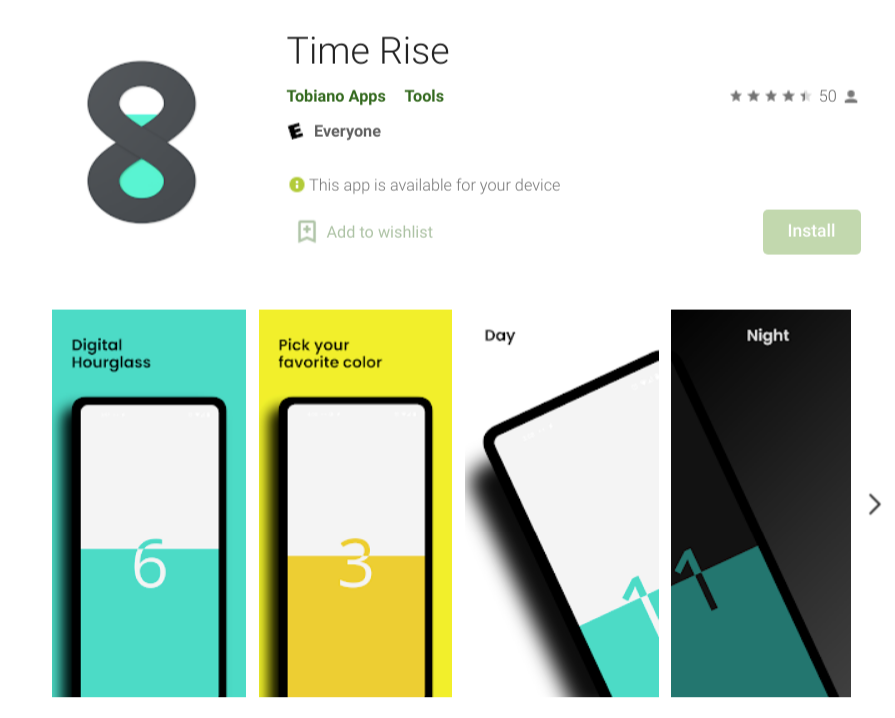 This app acts as a visual hourglass so now instead of seeing the time you can see the hourglass quickly. So this is basically a timer app but in a more interesting way.
To use it Set time >Turn your device upside down>Watch the time rise!
Time Rise really helps you to sit down concentrate and complete your work when your hourglass fills if you need more time just flip the phone back again and the timer restarts.
Download this top android app for Android
3) Android 12 Clock Widgets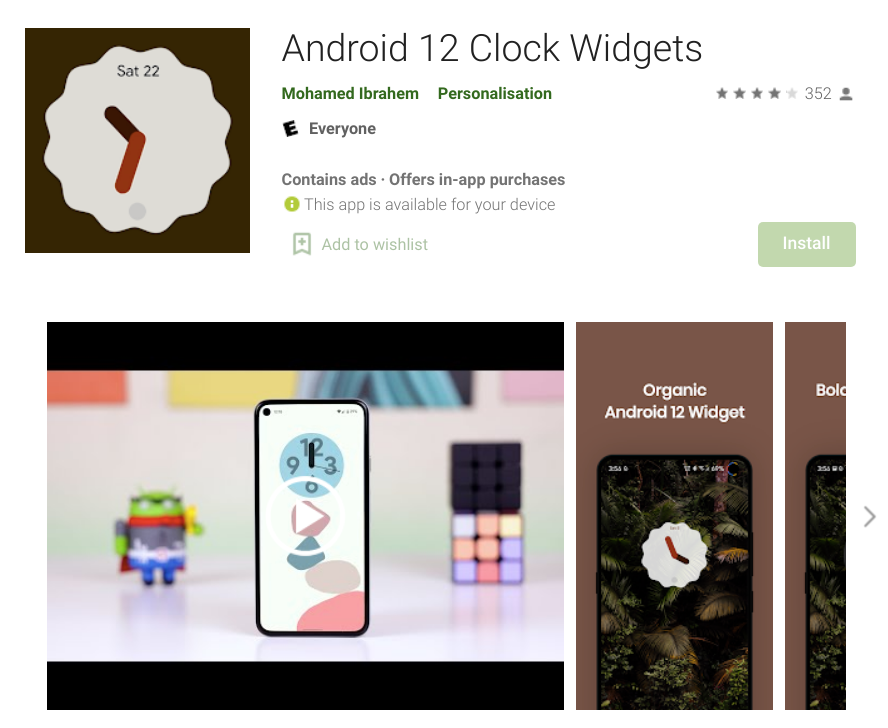 Recently Android 12 has been announced with design-focused and many visual UI changes. Some of the very noticeable changes are the brand new Widgets style and components. This app provides Clock widgets with the same style as Android 12 ones and it is a standalone app that doesn't need any additional apps to set up widgets.
Download this top android app for Android
4) Material U – Android 12 inspired KWGT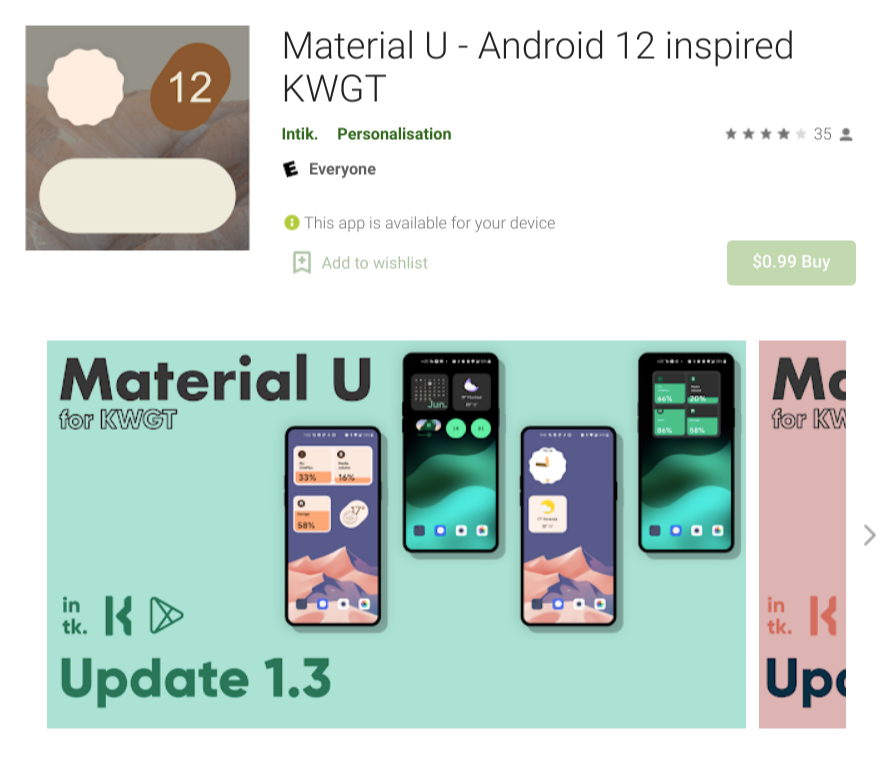 ⚠️ NEEDS OTHER PAID APP: KWGT PRO ⚠️
This app lets you have all the cool-looking android 12 widgets on any device it lets you put up the pixel-style clock battery status ram status lots of stuff. You'll get a quick shortcut layout from the material U widget where you can access the browser calendar calculator camera etc quickly from the home screen itself. you also have lots of widgets to explore within the app like Bluetooth and battery information etc.
Download this best android app for Android
5) Privacy Dashboard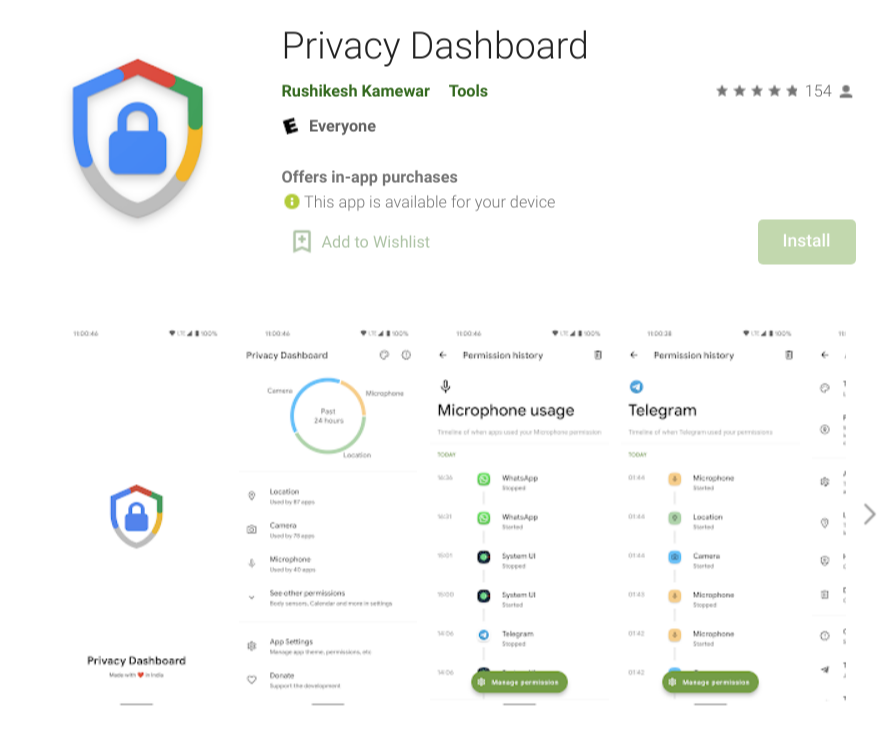 Have you ever thought about which apps are accessing your privacy permission without telling you?
Well! Now you don't have to, as the Privacy dashboard will keep track of that.
App has a simple and clear timeline view of accesses to location, microphone, and camera.
This app mainly focuses on bringing features of "Privacy Dashboard" as seen in DP2 of android 12 to older devices.
This app does two important tasks it puts up a small indicator on the top when an app uses your camera microphone or GPS.
And when you open the app it shows you all the apps in descending order that has accessed your sensors that too with the date and time.
Download this must-have android app for Android
6) WellPaper
With the ever-rising usage of smartphones, there's never been a greater need to stay aware of what and how long you're using yours.
WellPaper is a digital wellbeing tool created by OneLab, an experiential software team within OnePlus. It displays a dynamic live wallpaper based on your smartphone usage data, allowing you to visualize and better understand your day-to-day phone screen time.
The well paper app also provides a couple of different looks like glow wallpaper. you can set up a daily usage limit and the glowing rings will slowly move towards the daily limit so hopefully, you limit your phone screen time.
Download one of the best android app for Android
7) Clipt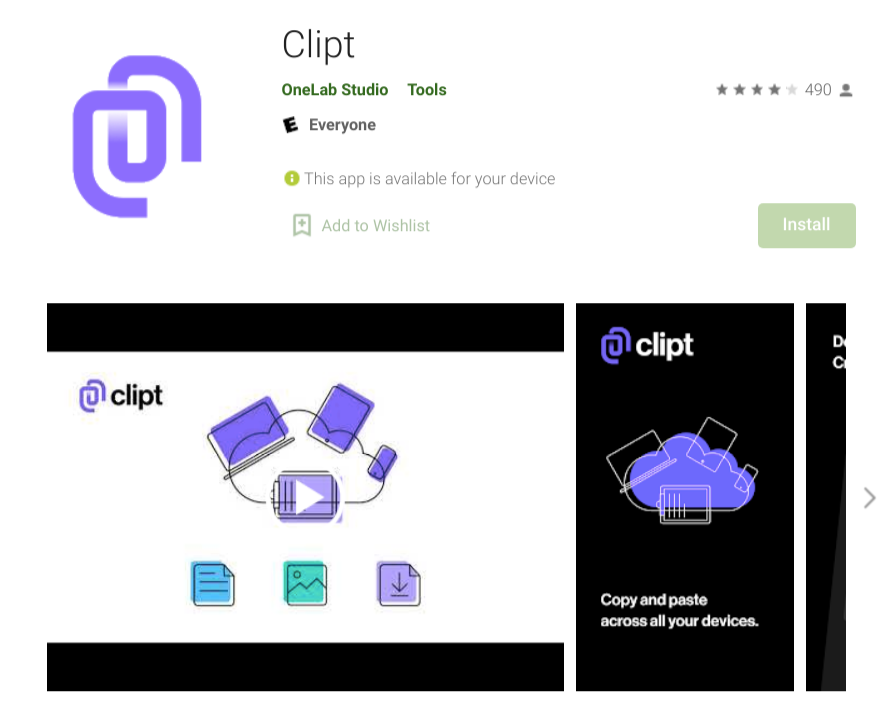 Ever emailed yourself an image to get it on your computer? Ever messaged yourself just to get something on another device? Ever struggled to send files to your phone? Then Clipt is for you.
Clipt creates a link between all of your devices to increase productivity. Seamlessly and safely send text, photos, and files over the cloud by synchronizing your clipboard. It's as easy as copy on one device and paste on another and works in the background.
Clipt app is also developed by OneLab. A team working within OnePlus on future software features.
This app can not access your other google drive files and it only retains the last 10 items in the app
Best Android app deals of the day Download
8) One Swipe Notes – Floating Notes – Gesture Notes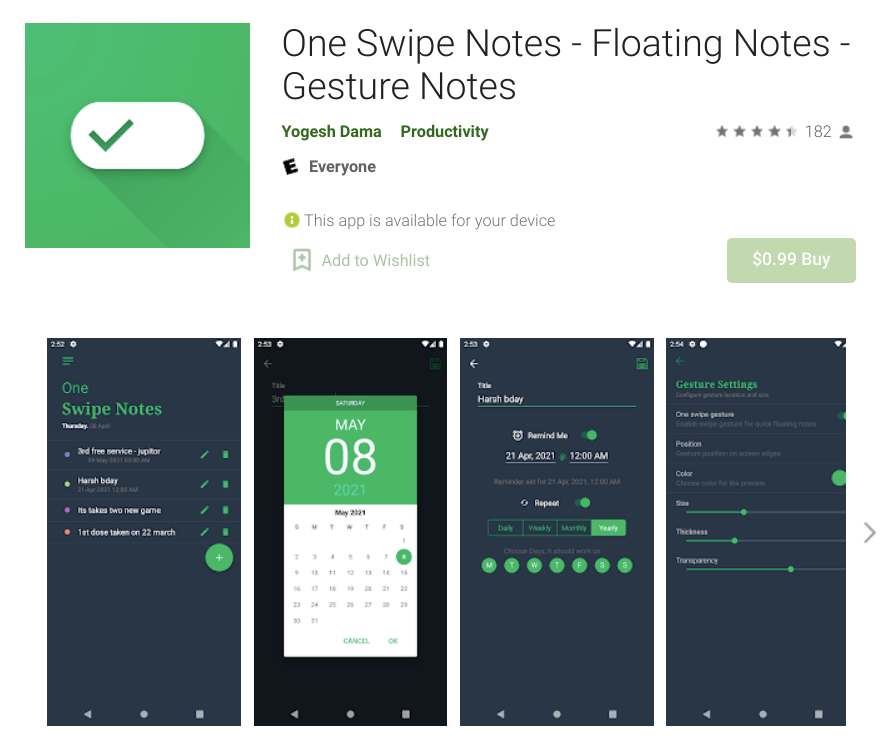 You might have seen the new iPad os or mac os where you can swipe from the bottom to bring up quick notes it lets you quickly note down an important piece of information.
In android, you have an app for quick notes. Download the one swipe gesture app and it has this small green slider on the edge all you have to do is swipe over it and it opens a text box to quickly note down things it can be as small as an OTP or mobile number you can adjust the position of the slider to top left top right according to your preference one swipe gesture is really a very useful utility and it matches well with android gestures as well
One swipe notes app makes it so easy to take notes and information quickly as possible. you do not need to leave any running app while noting down. It's Floating notes on top of your app.
Whether you are attending any phone call or playing games, taking notes is just one swipe away.
Download The most useful apps for Android
9) Moon+ Reader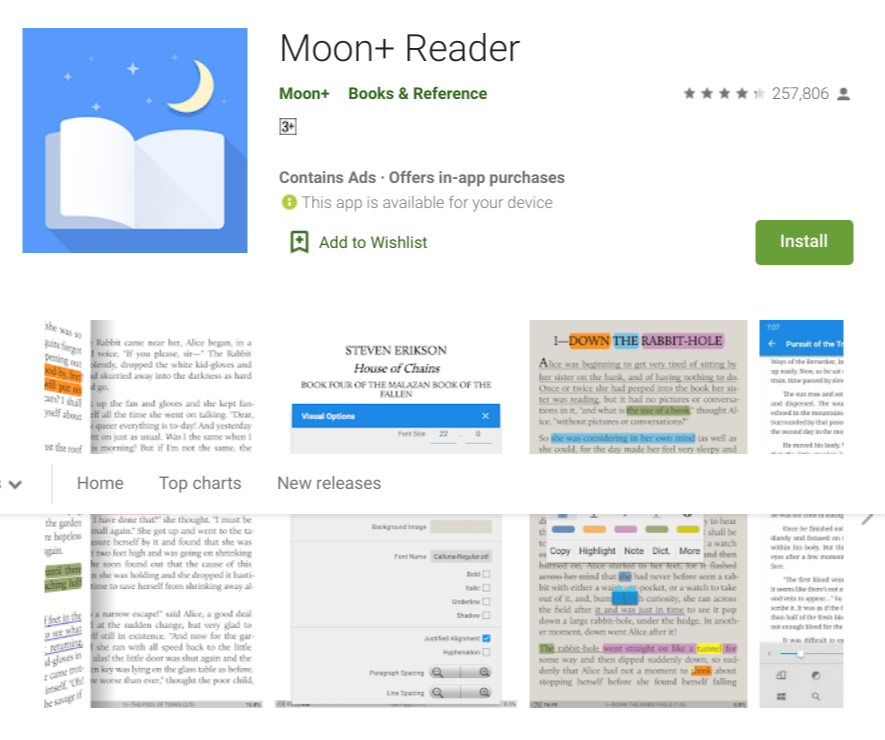 Outside of the Amazon Kindle and Barnes & Noble Nook apps, the absolute best ebook reader on Android is Moon+ Reader.
Innovative book reader with powerful controls & full functions.
Support EPUB, PDF, DJVU, AZW3, MOBI, FB2, PRC, CHM, CBZ, CBR, UMD, DOCX, ODT, RTF, TXT, HTML, MD(MarkDown), WEBP, RAR, ZIP or OPDS.
Top Best Android app for Android 
10) Stack: PDF Scanner by Google Area 120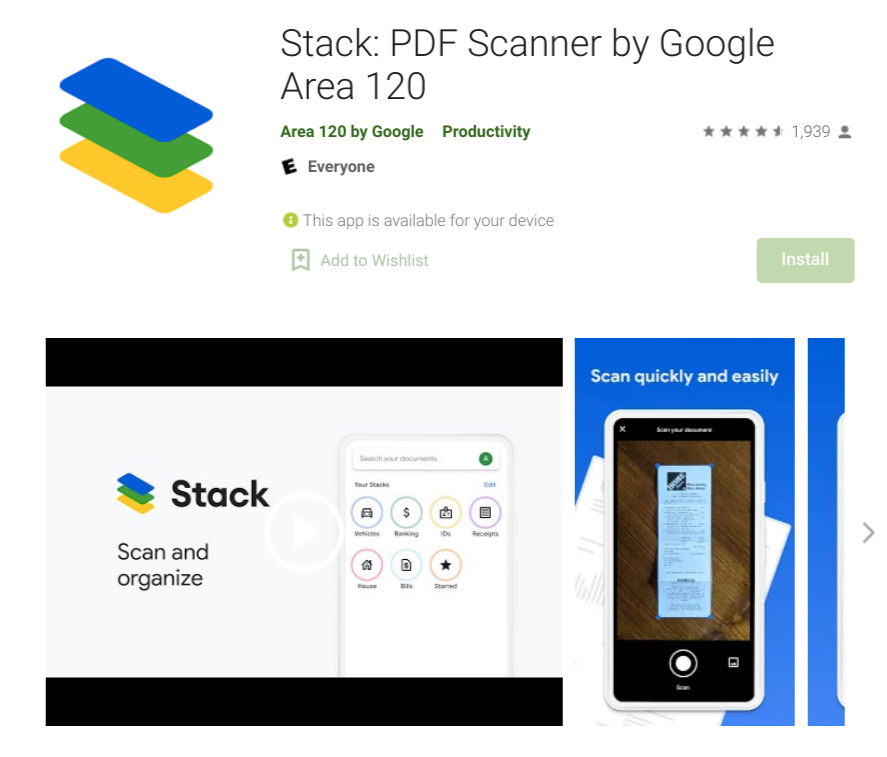 The Last app in our list is from Google, it's a pdf scanner called stack however there's one thing different from other pdf scanners you've seen, it not only scans your bills receipts pdfs and uploads them to google drive but it also pulls up important information from the pdf using AI.
For example, you upload all monthly expenses at the end of the month split wise so now you can scan receipts and keep them under the stack app it quickly shows up the bill amount at the bottom.
This way you can copy the total bill and upload it to split-wise.
Best free Android apps you can download right now
Wrap up: Best Android apps
So that's all on the list of  Top 10: Best Android apps of July 2021. In the next month, you'll get another list of the Best Android apps. If you liked this article then don't forget to share it with your friends. I'll really appreciate That.