In this article, we'll discuss iPadOS 15 hidden features. Here you'll get to know about 35+ Tips & Tricks of iPadOS 15.
Apple unveiled its iPadOS 15 at WWDC 2021. This is a major update after its previous version. The list of iPadOS 15 features is very long.
Here some of the main features or tips & tricks about iPadOS 15 that you should know about. So without further ado let's get started.
iPadOS 15 hidden features | 35+ Tips & Tricks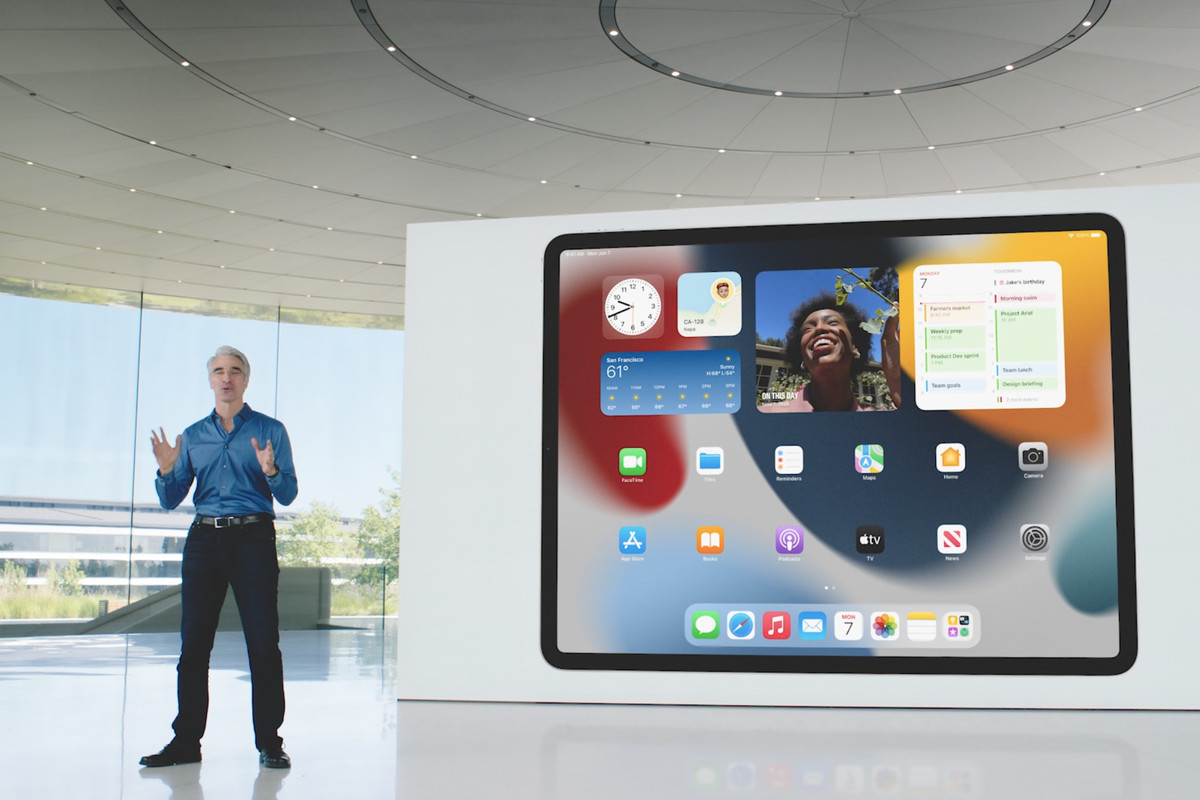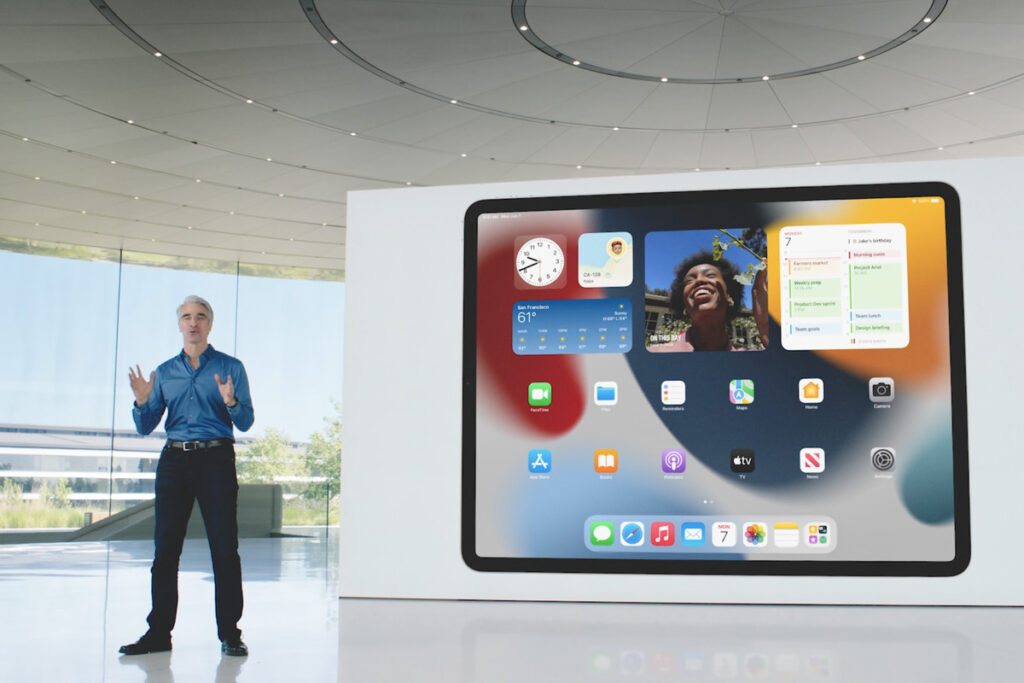 1. Save to Photo Library
Let's start this article with the feature of the Save to Photo Library. In iPadOS 15 When someone texts you a photo within Messages, there's now a new save to Photos button so you don't have to take any extra steps to quickly save it.
2. Drag and Drop Photo
Drag and Drop Photo is a feature of iPadOS 15 by which is useful to share multiple photos. For this just go into the photos app, tap and hold for a split second and then drag it to the side, and then you can tap on more photos to add them to the stack, after that, you can switch to the mail app and simply drop it in or basically anything else.
3. iCloud Storage
Apple also made it MUCH easier to upgrade to a new iPad, by literally giving you free iCloud storage space to back up your iPhone for up to three weeks so you can transfer your data to your new iPad, so you no longer have to back up to your Mac if you don't want to cough up cash for iCloud storage. This allows you to get all your apps, data, and settings onto your device automatically.
4. Custom email domain
Next, Apple is now allowing you to completely personalize your iCloud Mail address with a custom domain name. For this, you need to have iCloud+, which is coming this September to anyone who already pays for iCloud.
5. Reorder Home Screen pages
Last year, Apple added the home screen pages feature where you can disable some of them, but now, you can completely rearrange them which finally gives you more customizability.
6. Spatialise Stereo option
This feature is for AirPods Pro and AirPods Max users. If you long-press on your volume slider within the control center, you can enable the Spatialise Stereo option. This applies a special audio effect to basically everything you listen to, instead of having to go and find songs that actually support it.
7. Detailed progress bar in iPadOS 15
If you tap on the progress icon on the top right corner of the screen, you will get a detailed progress bar. This will tell you information like how large the file is and how long it'll take to transfer.
8. Pull to refresh in Safari
Another new feature you got in the safari browser is Pull to refresh. If you're using a Safari browser on your iPad or iPhone then you can now easily refresh a web page by pulling it down from the top of the page.
9. Low Power Mode in iPad
This is a feature that most of the iPad users were missing but finally, it's here. If you enable a Low power mode in iPad then it'll reduce the power usage by limiting display brightness and downclocking the chip.
10. Landscape mode
If you've been avoiding using apps like Snapchat or Instagram on your iPad because it's locked to the portrait mode orientation, making it impossible to use with the Magic keyboard case. This issue is finally fixed by Apple.  In iPadOS 15 now you can use iPhone apps in landscape mode.
Also Read:- How to Unlock Your iPhone While Wearing a Mask (Using Apple Watch)
11. Delete completed reminders
I use reminders a lot, but I hate how difficult it is to delete a completed one. But in iPadOS 15 you can simply swipe to the left on one of them and tap delete.
12. Customize your Memoji
In the recent update, Apple has added some new extra accessories and looks to them. So you can customize them as you want them to look. If you are using a Mac then you can use LIVE Memoji as a login image.
13. Fill up the full screen
iPad & iPhone apps in M1 Macs are now supporting full-screen video. In previously, it would just fill up the full window and not the full screen.
14. Mute alerts in FaceTime
This is a game-changer for people who aren't as familiar with tech. In the iPadOS 15, you'll get a Mute alerts feature in FaceTime. where it will actually alert you when you're trying to talk but your microphone is muted.
15. Optical zoom on FaceTime
Another feature you got in FaceTime call is optical zoom. In this, you can zoom in on things with your rear camera while on a FaceTime call, which you previously weren't able to do at all.
16. Multitasking menu
A menu at the top of apps lets you enter Split View, Slide Over, full screen, or center window with just a tap. You can also quickly close a window from the menu.
17. Widgets on the Home Screen
Now you can place widgets among apps on your iPad. And with a new larger widget size, you can take full advantage of the iPad canvas.
18. Start a Quick Note anywhere
 To Start a Quick Note with a keyboard shortcut, from Control Centre or with a swipe up from the corner using your finger or Apple Pencil. In this way, you can Jot down information over any app or screen.
19. Thumbnails appear in context
Highlight text in Safari or add a link from an app, and you'll see a Quick Note thumbnail next time you visit the site, taking you right to what you were viewing before. And if you make a Quick Note on your iPad, it will be on your iPhone and Mac too.
20. Watch together
In iPadOS 15 you can stream movies and TV shows while on a FaceTime call with friends. With synced playback and controls, you'll see everyone laugh, jump and react to the same moments at the same time. And the volume automatically adjusts, so you can keep talking while you watch. It's an entirely new way to have experiences with family and friends, no matter the distance
21. Invite anyone to FaceTime
Now you can send friends and family a link to connect on FaceTime — even if they're using Windows or Android. And it's still end-to-end encrypted, so your call is as private and secure as any other FaceTime call.
22. Shared with You
Now the links, images, and other content shared with you in Messages are featured in a new Shared with You section in the corresponding app. You can even reply right from the app you're enjoying it in — without going back to Messages.
 23. Choose a Focus
Focus helps you stay in the moment when you need to concentrate or step away. Choose a Focus that allows only the notifications you want — you can get work done while you're in the zone or enjoy a distraction-free dinner. Pick from a list of suggested Focus options or create your own.
Related:- How to Use Focus Mode on iPhone in iOS 15 
24. Extensions in iPadOS 15
On your iPad, Now you can install Safari extensions. And you can choose when the extensions will be active similar to Mac.
25. Live Text in photos
Live text is a feature by which you can send an email or look up directions with just a tap on the highlighted text in a photo. It works by intelligently unlocks useful information in images.
26. Discover more in photos with Visual Look Up
Visual Look Up highlights objects and scenes it recognizes so you can get more information about them. With this, you can quickly learn more about art, landmarks, nature, books, and pets simply by tapping a photo on your device or the web. This is the best tool to extract information from images.
27. SwiftUI
If you're into app development then this is very helpful for you. Build apps with SwiftUI, which makes development easy. The code you write is immediately reflected in the live preview of your app. And for beginners, there's a guide to creating your first app.
28. App Privacy Report
If you go to Settings>privacy> then here you'll get the option of app privacy report. It'll show you how apps are using the permissions you've granted them, which third‑party domains they contact, and how recently they made contact.
29. Hide My Email
Instantly generate unique, random email addresses that forward to your personal inbox. By this, you don't have to share your real email address when filling out a form on the web or signing up for a newsletter. Hide My Email is built into Mail, Safari, and iCloud Settings.
30. Full keyboard navigation
Navigate through an app using the keyboard for enhanced productivity. Use the tab key to highlight text fields and buttons, all without taking your hands off the keyboard.
31. Secure Paste
This is another great feature from the iPadOS 15 to give you more peace of mind. This is called Secure Paste. which basically hides the content you're copying from the developer of the app you copied it from.
32. Remote app
If you love watching stuff on your Apple TV but you still haven't purchased the brand new Siri remote, iPadOS 15 has completely redesigned the Remote app which you can access from the control center, so now it should work a whole lot better than before.
33. Game Highlights
And if you're someone who loves gaming, Apple just added a new Game Highlights feature that allows you to tap the share or center button on a supported game controller to save up to the last 15 seconds of gameplay if something awesome happened!
34. App Library in iPadOS 15
The App Library is now on iPad. It automatically organizes your iPad apps into helpful categories like Productivity and Games or an intelligent category like Suggestions. The App Library gives you one simple, easy-to-navigate view of all your iPad apps.
35. Translate
The Translate app is now available on iPadOS. System-wide translation lets you translate text anywhere on your device. In the app, Auto Translate and face-to-face view improve conversation flow and make it easier to follow along.
36. Work across devices Universal Control
A single keyboard and mouse or trackpad now work seamlessly between your Mac and iPad. They'll even connect to more than one of the same device. Move your cursor from your Mac to your iPad; type on your Mac and it shows up on your iPad.
Also Read:- How to Check Your iPhone Battery Health: 3 Step guide
Wrap up: iPadOS 15 hidden features
This is all on iPadOS 15 hidden features | 35+ Tips & Tricks. I hope you like it, in case we missed something then write in the comment section.
For more tips & tricks related to iOS, You can join our Telegram Channel –NixLoop to get Notify on our future updates.