There are way too many free Android apps out there, so we've traveled through and found the 5 Best free Android apps of June 2021 for you.
We have many apps on our smartphones & also we also install many new apps regularly on our phones. We use some apps & uninstall others.
But sometimes certain apps seriously increase the functionality of our smartphones & they're extremely useful. 
So in today's article, we'll show the 5 best apps that you should download & install. 
After you install & use these apps you have to comment down below – how useful these apps were for you Because we've spent a lot of time researching these apps. So without further ado let's get started!
Also read:- How to hide likes on other people's Instagram posts: 8 Step guide
Top 5 Android Apps You Need To Try In June 2021
So, let's have a look at the list of these most useful Android apps in the daily life of all time that can help you keep your life more entertaining and more secure:
1) Access Dots – Android 12/iOS 14 privacy indicators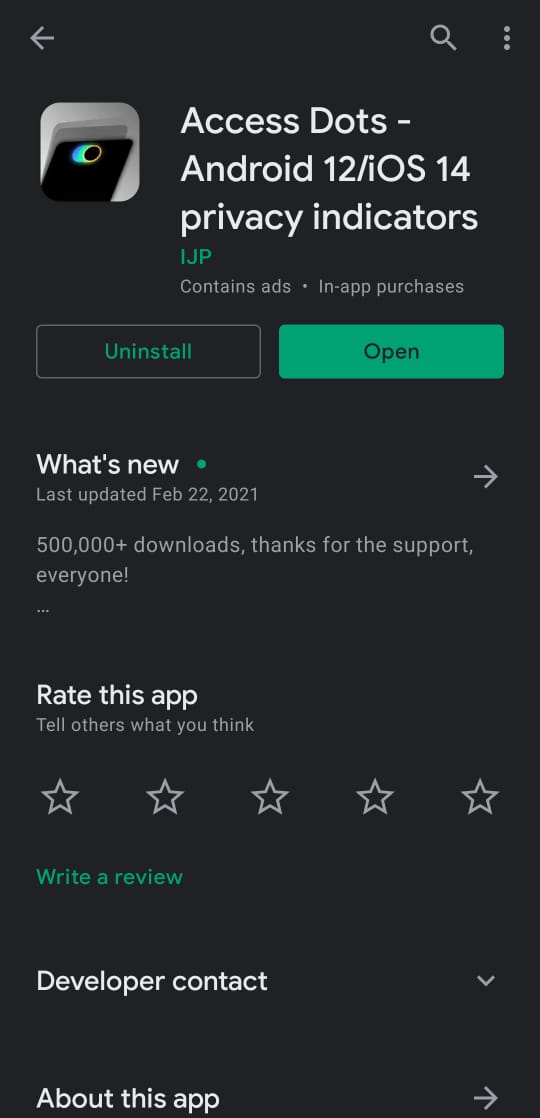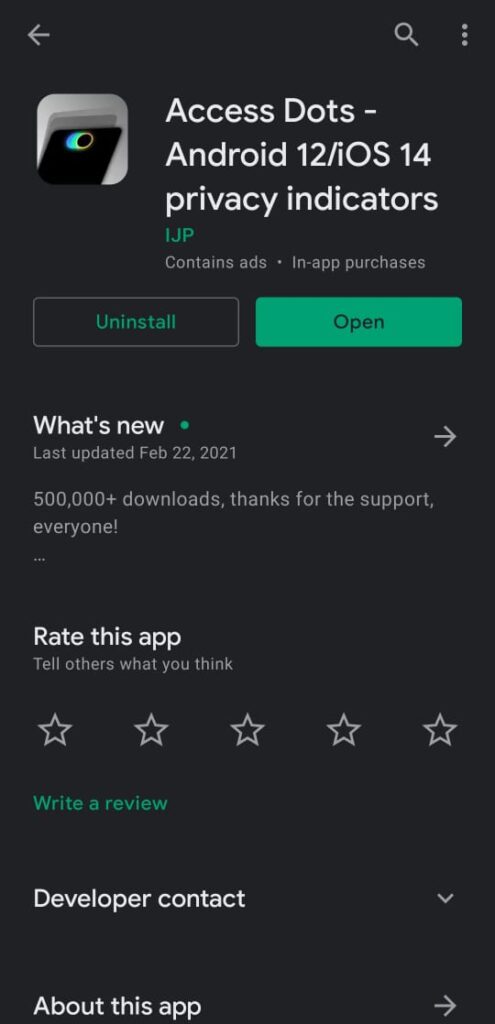 Did you know that once you grant access to your phone's camera/microphone/GPS location to any third-party App, they can use it silently in the background?
And do you feel envious about the new iOS 14's privacy feature – shows an indicator whenever camera or microphone is accessed? Or you can't wait for Android 12's implementation of the same feature?
Presenting Access Dots for Android, supporting all the way down to Android 7.0!
It's a lightweight app that will indicate to you if any app uses your camera with these little dots. Many recent phones have this feature
But the majority of phones don't have this feature. So what this app does is it'll alert you when any of your apps are using your mic, camera with a tiny dot. 
Note: Please make sure the App is whitelisted under any kind of optimization setting your device has, if the App is killed from the background by the System, you may have to restart the phone to get the Access Dots active again.
Download this best free android app for Android
2) ClipDrop – Product photos without a photo studio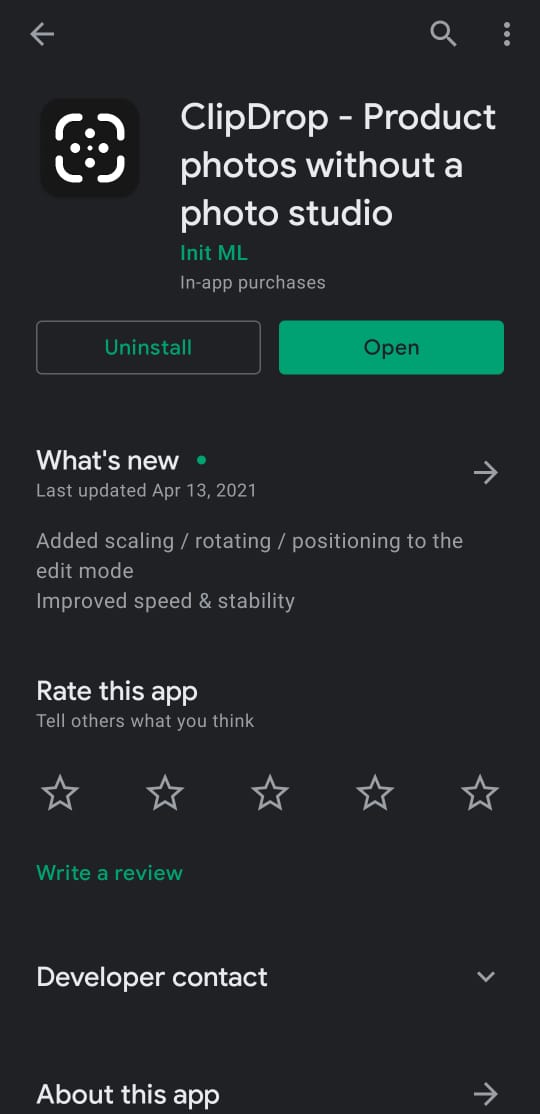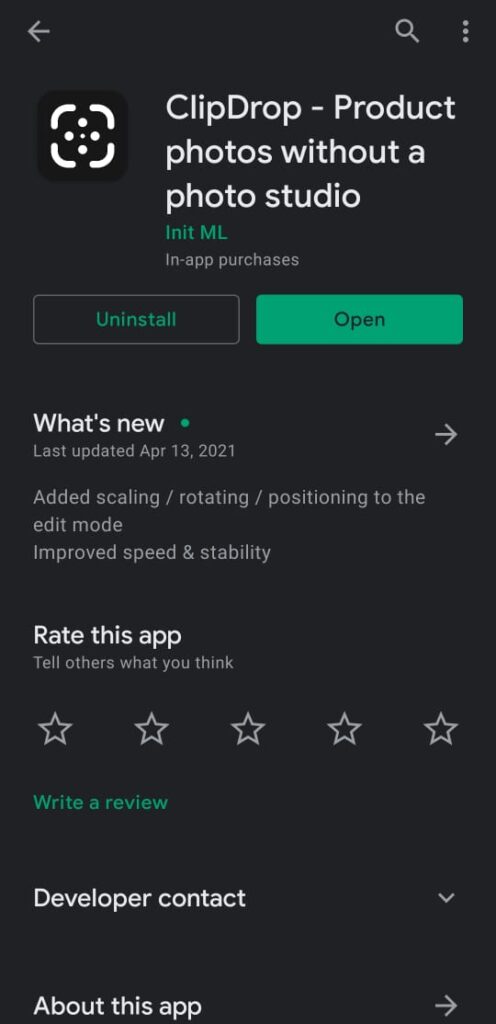 ClipDrop is the second best app on our list. If you're into product photography then this will be very useful for you.
This is also very useful for E-commerce & small companies. If you need to take many different product photos Or any other photo & you need to share that photo as it is on an e-commerce website or other platforms then this app is very useful.
You just need to click the photo & it'll automatically remove the background with AI's help. So you can share the picture's png file to a PC or tablet just by copying that image.
You don't need a photo studio anymore, and you can easily replace the background for any object.
Download this top android app for Android
3) Who touched my phone? Who unlocked tried to unlock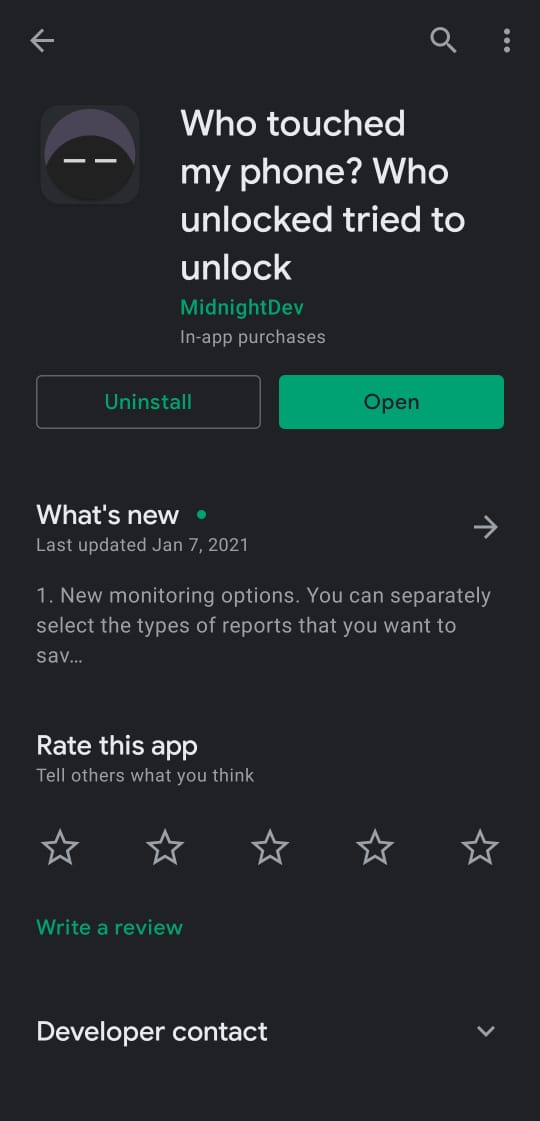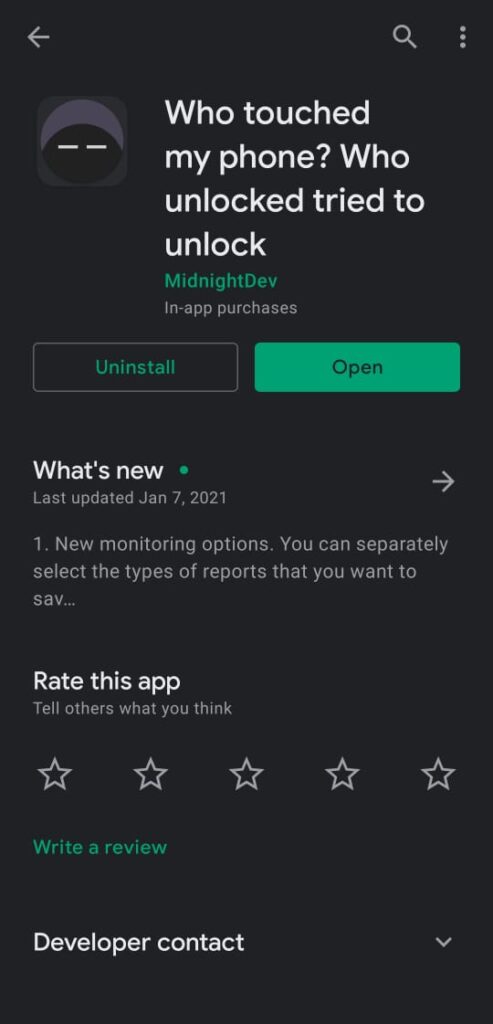 Who touched my phone? If your phone is lying somewhere & someone is trying to snoop into your phone. How will you know it?
For that this Application will record those who will use your phone using the front camera in the background mode, invisibly for the user. You will see who, when and what did to your favorite device while it is not under your attention.
This app uses the Device Administrator permission. The application needs device administrator rights to look out for incorrect unlock attempts. Android only detects a password or pattern as incorrect if it has at least 4 digits/characters or pattern dots.
So now whoever touches your phone you'll be get informed. That's why this app is named 'Who Touched My Phone?
Download this best free android app for Android
4) Radio Garden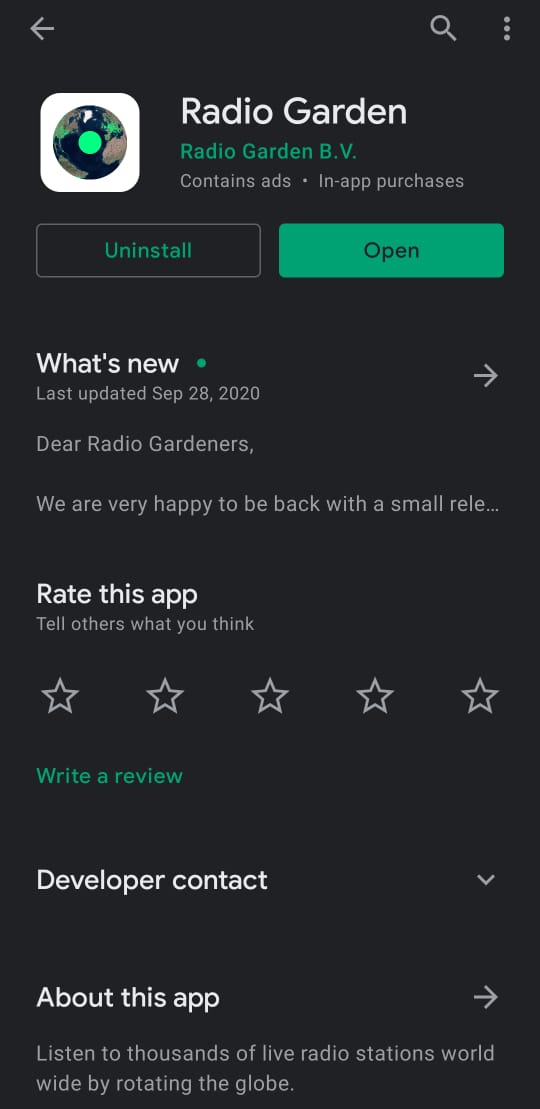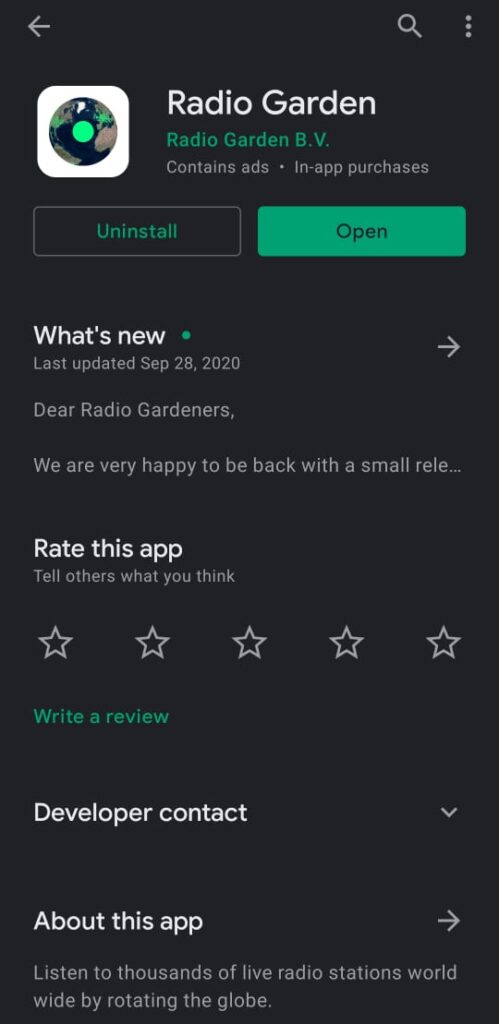 With Radio Garden, You can listen to FM radio from across the globe On your smartphone.
There's a globe in the app where you've to touch the place e.g. London, Tokyo, Dubai, Delhi, etc. 
In the globe, Every green dot represents a city or town. Tap on it to tune into the radio stations broadcasting from that city.
There are 100's & 1000's of FM radio channel across the globe that you can use & listen to it very easily.
And it doesn't require a 3.5 mm jack to listen to FM radio.
Download this top android app for Android
5) Fluid Simulation Free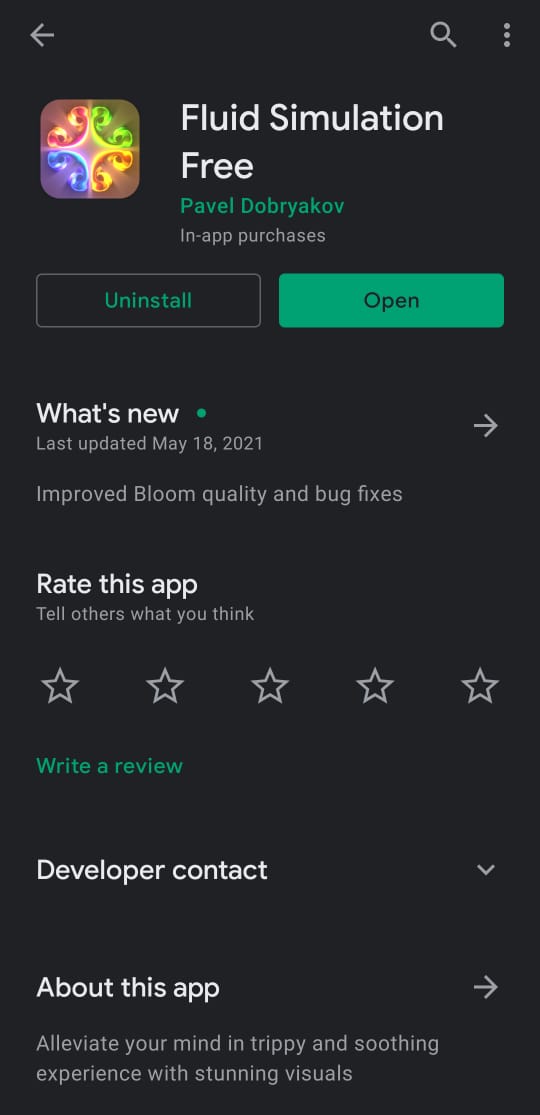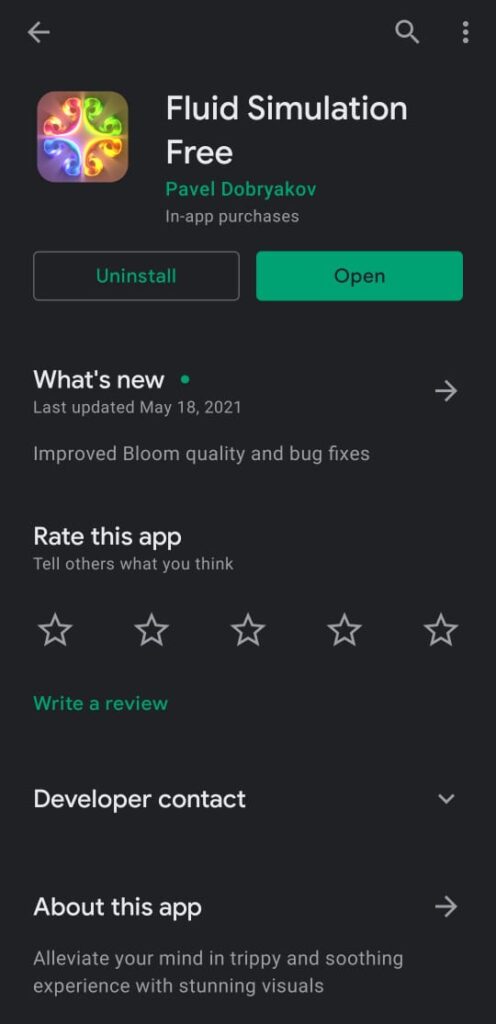 Feel bored or anxious? This app can solve your problem! Play with relaxing fluids with a touch of your fingers. Play and experiment with these swirling substances. Gorgeous visuals will take your breath away and help you to relieve stress. You can also use the app as live wallpaper 😍.
Remember the fidget spinner that one used to spin for stress relief, this app is also of some kind if you want to relieve some stress.
It's a very beautiful app & is also eye candy that will please your eyes as well.
This beautiful creation can help you to chill, meditate, relax, relieve this pesky anxiety from your mind and enjoy your moment of life, right now. When you first launch it you're gonna be frozen by beauty, that magnificence, that you have never ever seen before. Believe it or not, you will become happy playing it, squeezing every second from it, to experience love and connection to our big universe.
Download this must-have android app for Android
Also Read:- 45+ Best OnePlus 9R Tips And Tricks & Hidden Features
Final Thought
So that's all on the list of 5 Best free Android apps of June 2021. In the next month, you'll get another list of the Best Android apps. If you liked this article then don't forget to share it with your friends. I'll really appreciate That. See you at the next one.