I was curious about what happens when you text a blocked number on your iPhone, if you too then let's find out.
When you send a message to someone then it's important for us to know that it got read by that person. Now sometimes we get no response. Now that raises the question that is he/she blocked me or what. so without further ado let's try to understand everything.
Also Read:- How to factory reset iPhone without a computer
What happens when you text a blocked number iPhone
In the settings, we get the read receipts option, when we enable that then we get to see if the message is delivered to the person or has been read by that person. If that option is disabled in another person's iPhone or your iPhone then you'll get nothing.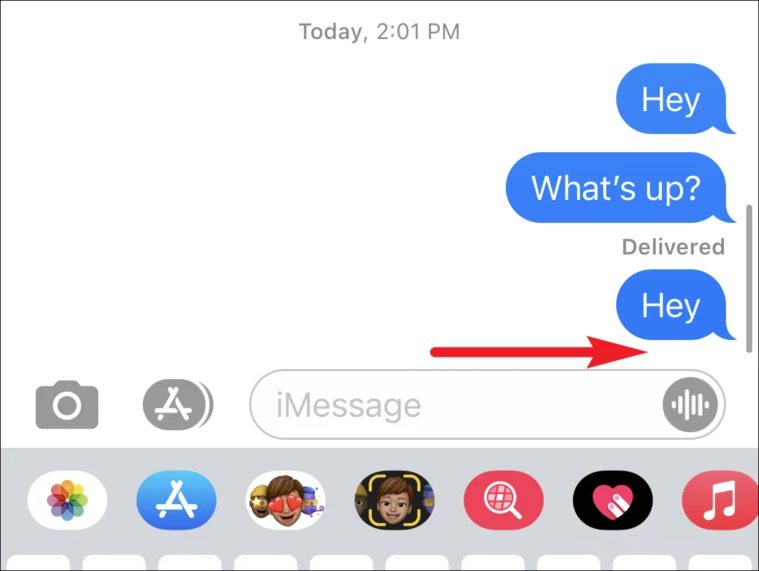 Now the same thing happens when you send a text to a number that blocked you. You will see nothing below your text.
Other than that this can also happen in case his/her phone is dead or not connected to Data/WiFi.
So all we can say is that after blocking your text will look normal to you as you usually send but to the other person but it'll never get delivered to the other person's inbox.
If you think that you get blocked then first make sure that you have read receipts enabled. So first let's see how you can enable that.
How To Turn On And Off 'Read' Receipts In iOS iMessage
1) To enable read receipts iPhone messages, open the settings app & here scroll down & tap on the Messages option.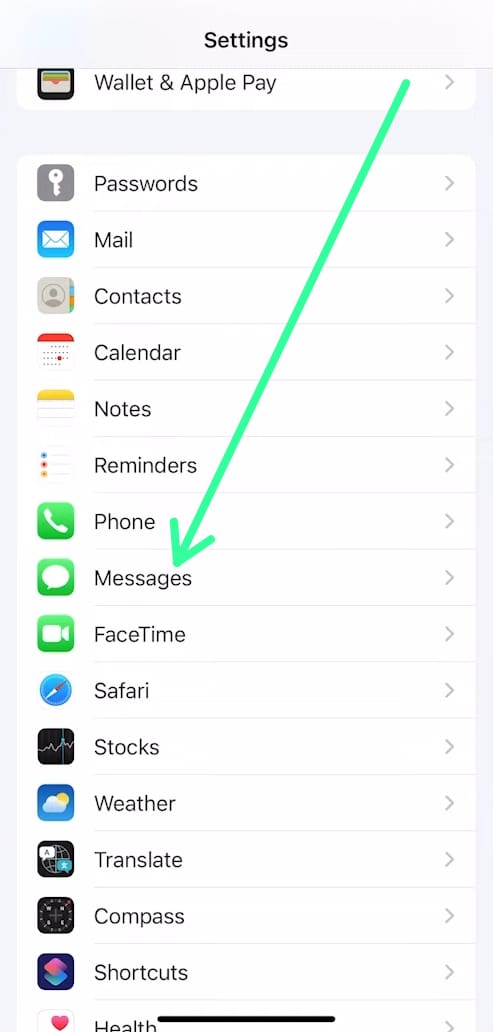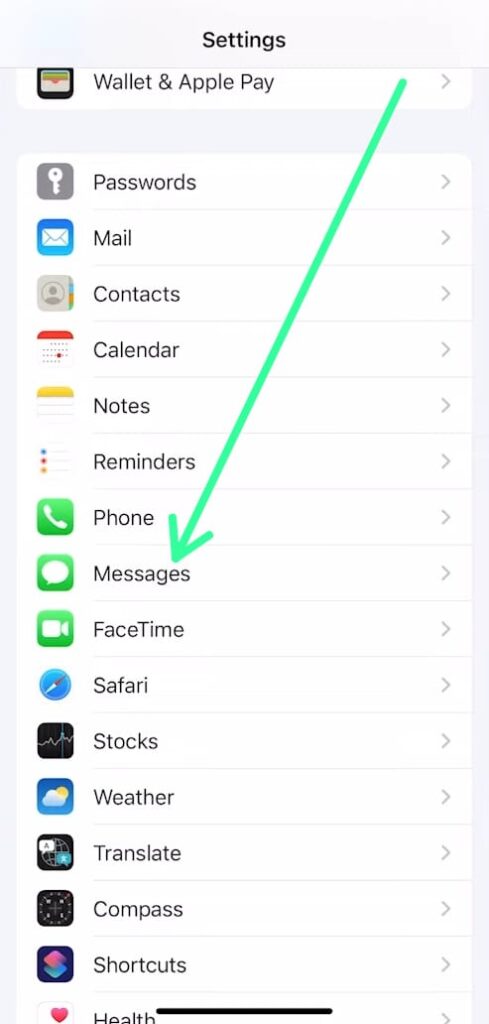 2) In the Messages settings, turn on the toggle next to Send Read Receipts to enable it. If you want to disable it then simply disable this.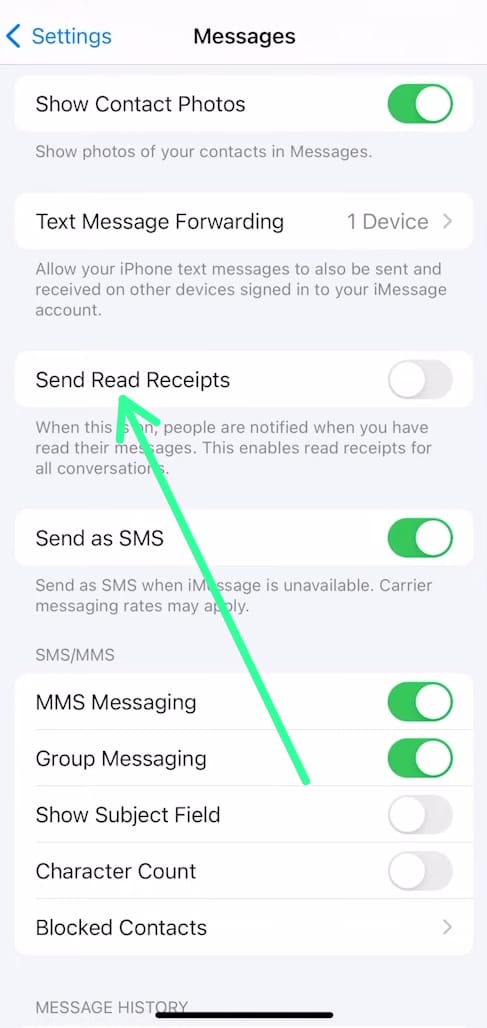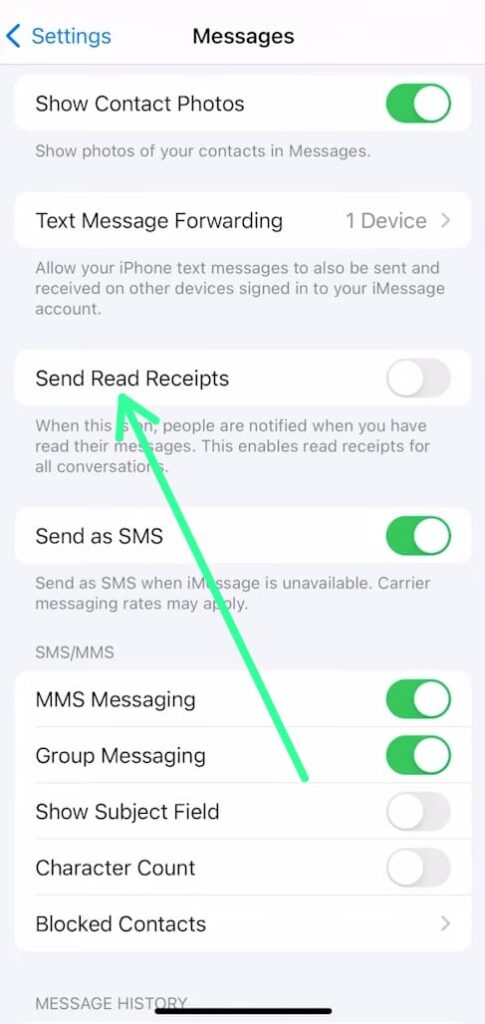 Now to avoid any confusion you can also request the other person to enable this feature.
Frequently asked questions
How do you know if someone blocked your texts on iPhone?
In your old conversation if you see read receipts below your text that message got delivered or read and now you suddenly stop seeing that then there is a chance that a person blocked your texts on the iPhone. It does guarantee that because if their phone is dead then the same thing happens. so you can ask a person directly on another platform.
Can you tell if someone blocked your texts?
No there is no direct way which can tell if someone booked your texts. if you stop getting read receipts then you can raise some doubt about this.
Can you send a message to someone you blocked on iPhone?
Yea you can send a message to someone you blocked on iPhone but they never get delivered to that person. So you can use chat as a personal notepad LOL.
What happens if I text someone I blocked?
Nothing will happen if you text someone you blocked. Your message shows up as usual to you but never reaches that person.
Where do blocked messages go?
Nowhere, blocked messages just stay on your iPhone.
When you unblock someone on iPhone Do you get the messages they sent?
No after unblocking someone, you'll not get the messages they sent in that period. But as the person gets unlocked so you'll receive new messages he/she sends you.
Wrap up
I hope you get the answer to your question that What happens when you text a blocked number iPhone. If you still got any queries then feel free to ask in the comment section or on our Twitter page.
For more tips & tricks related to Instagram, do consider following us on Twitter –NixLoop to get Notified of our future updates.
Related to iPhone:-